AGD Productions Tempo and Alto are the company's latest entry-level arrivals, but the word is they're not far off from their costlier siblings. Now it's time to investigate whether these newcomers act accordingly. Enjoy!
Class (AG)D
The company AGD Productions established in April 2015 in Los Angeles is no stranger to this site. To recap, its Italian founder Alberto Guerra moved to the US soil more than two decades ago. Since the 80s he has worked at International Rectifier (famous for power electronics, i.e. HexFET, and acquired by Infineon in 2015) on new semiconductor types, at Vishay on integrated circuits and at Semtech where he reshaped that company's marketing strategy. Alberto also has a degree in Nuclear Engineering and owns 10 patents; six for packaging technologies, two for novel power module topologies and two for GaN power Mosfets and ICs. On top of that he worked on power applications from electric grid level to what portable and IoT hardware runs on. All things considered, the man's a highly skilled engineer with lots of experience, by now also well known for his unique approach to class D circuits.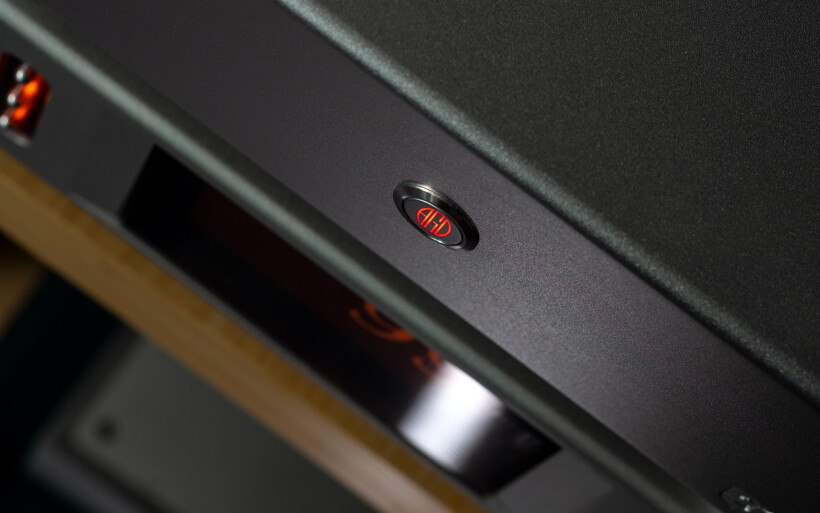 After reviewing Alberto's two mono amp models – Vivace and Audion – it was instantly apparent that his take on class D exceeded the usual reasons associated with this topology; high power, efficiency and small footprint. Although he was fond of its accuracy and had a firm idea how to squash most its stereotypes, during his engineering career he also pursued still rare gallium-nitride transistors aka GaN designed for switching applications, so class D is their ideal environment. More importantly, Alberto was also involved in the team that designed them for audio applications long before their commercial appearance in the audio industry. As a pioneer on this front he naturally had the necessary know-how how to best implement these fine parts. Their list of advantages over regular Mosfets is impressive. As very low-charge class D output devices GaNs switch significant voltages at MHz speeds so are faster, wider on bandwidth and free from oscillations even at very high slew rates. All in all, there's no exaggeration in naming GaN a very promising tech indeed and the one that's here to stay. It's also worth mentioning that critical gallium-nitride components inside AGD Productions amps are unobtainable. Alberto bought their entire stock, just as Nelson Pass did that with his very own SIT transistors.
My introductory AGD Productions review went live in May 2020 and several other manufacturers have jumped onto the GaN wagon since then. From Srajan's site we learn about Hifi Rose, Merril Audio, LSA, Orchard Audio, Gold Note and Java Hi-Fi. That list probably doesn't end there and is destined to expand in time, however my experience with gallium-nitride transistors for now narrows down exclusively to Alberto's products. That said, after guesting his Vivace and Audion monos I became a fan for just the right reasons. Both were exceptional products not only given their type and price, but in general. The former model was awarded with this site's Victor award because I haven't yet heard a class D amp that would come any close to it on sonics. It sounded unlike any other switching design I've heard and was remembered as a machine I'd gladly like to own one day. Alberto's amps stomped on quite a few misconceptions about their breed and were visually very radical developments to boot. He managed to integrate his signature GaNFet power stages inside fittingly named easily removable GaNTubeTM modules based on glass housings of the well-known KT88 tube. This clever twist resulted in modularity that allowed for swapping entire power circuits and aesthetic flair only an Italian could pull. Alberto's compact enclosures with protruding vacuumless tubes look gorgeous if someone asks me.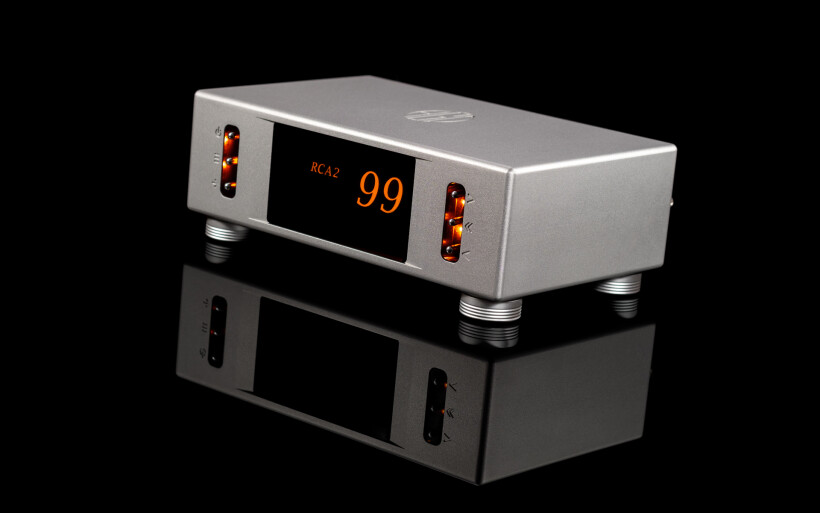 AGD Productions mono amp models I've reviewed were a lot to digest already, but their maker's engineering expertise went beyond amplification. His Andante pre/streamer/phono/DAC sent my way looked the part, featured useful utilities, had a very nice interface and rendered all my standalone DACs as useless. It was as unusual as its siblings meant for speakers and not a mere portfolio extender in the slightest. By then AGD's roster listed two mono types and one preamp for them, whilst the third flagship specimen now known as Grand Vivace was in the pipeline. I imagined that from there Alberto could possibly pursue downscaled more affordable versions of products he already had. It turned out that I wasn't wrong. Today the next chapter of the AGD story unfolds.
Although I didn't get the chance to meet with Alberto during the recent annual Munich event, he was there with two his latest designs on display; a stereo power amp named Tempo and Alto preamp for it. After the show these two products had to make one stop on their way to my place, but eventually a large cardboard with two watertight/crush/dustproof Pelican flight cases inside was delivered in July. This rather luxurious packaging scheme is Alberto's standard that limits the risk of damage during transportation way better than regular boxes. The fact that today's two affordable AGD Productions newcomers arrived so dressed deserves two thumbs up. Each case featured a foamy interior cut to accommodate its core ingredient, a nice power cable, woolen gloves and manual. The pre also got a handy remote wand that looks like Apple's aluminium RC, but is plastic with rubbery buttons so not quite as posh. It works well however, so I won't complain.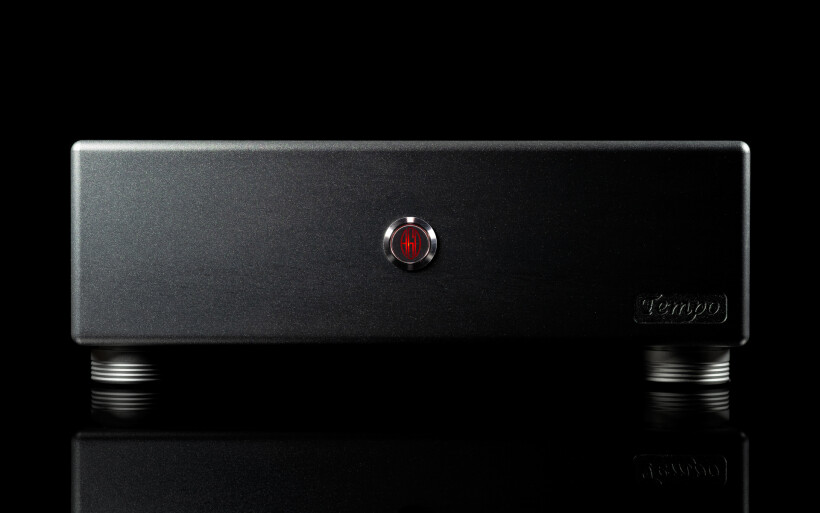 AGD Productions Tempo is a stereo power amp that weighs 5kg and measures 280 x 95 x 180mm, so is unusually compact and a breeze to move around. It does 100/200wpc into 8/4Ω respectively, which is more than enough for most loads out there. Further specs list THD+N <0.01% at 10w/1kHz, 5Hz-80kHz bandwidth, >94% efficiency, 40kΩ input impedance (600Ω upon request), ~800kHz PWM frequency and auto-sensing 110-240V voltage range. Tempo runs barely warm, but that's hardly any surprise given its kind. Since it was designed as a GaN affair priced noticeably below Audion monos, its simplified twin-channel enclosure is free from the company's signature tube component. I think that individuals who deem it blasphemous in a class D device should find Tempo's visually modest box more up their alley. Although quite safe if not conservative on that score, this amp takes very little space and I can tell you as early as now that it behaves brilliantly where it matters most.
Tempo's petite chassis gently rounded on edges was milled from a single aluminium billet and its overall execution is nice to say the least. The product's cheeks and bonnet are clean, while a pushbutton on its forehead goes red upon a light press to communicate full readiness for duty. The rear houses a fused IEC inlet with the main on/off switch that neighbors with easy to use speaker binding posts and XLR/RCA inputs mirrored on the other end. In-between them there's a 12V trigger I/O and selector knobs that switch inputs and engage stereo/bridge configuration, which means that Tempo can operate as a 200wpc mono amp. It sits on four heavy aluminium discs with rubber washers and is very stable on a rack.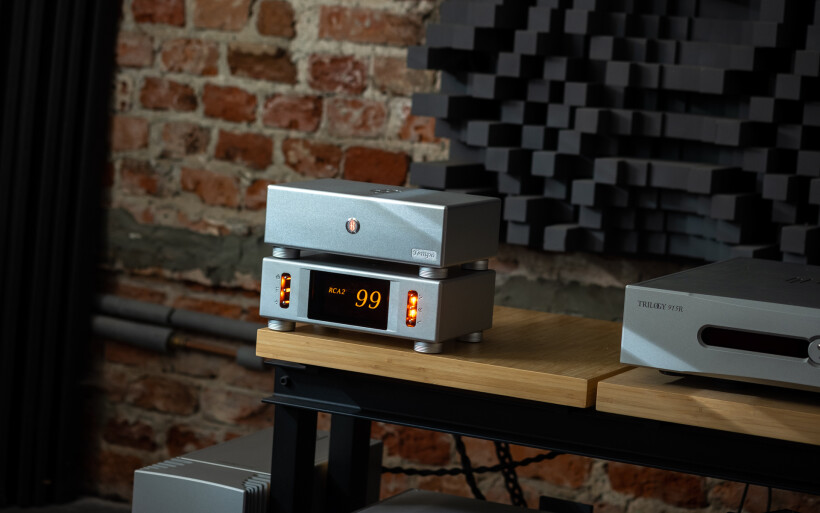 Naturally I had to ask Alberto how his latest amp fares against its more expensive kin. I was told that it runs on the same exact circuitry as found in his nearly thrice as costly Vivace monos, while significant financial savings were made by releasing it as a visually simpler stereo power amp with its critical GaNFet power stage installed internally. No acrylic hoods and aluminium cages for this one. Although less flamboyant on eyes and not a dual mono affair as its siblings, Tempo still features a fully differential highly innovative circuit that promises glorious performance. Its critical GaN module is a dual depletion-mode gallium-nitride micro Mosfet of low I/O capacitance that operates as a cascade half-bridge for the shortest connection between switches. Its PWM frequency set at ~800kHz is determined by a power stage's own switching (…also set at 800kHz) and the trick was in their transfer without spikes or/and delays that cause distortion. Alberto explained that a switching frequency above that threshold would net diminishing returns, mainly because of the increased temperature due to the higher switching losses of the power stage, while the 700~800kHz range is his design's sweet spot. Not only this, Tempo sounds the way it does because its internal PSU, PWM block responsible for voltage/current conversion and the GaNFet stage itself were all optimized. These bits in form of separate PCBs are what's under that amp's hood. It is super-silent at work, ready for action several seconds after turning it on and available either as satin black/silver ($5'500) or fully polished looker priced at $6'300.
If Tempo is Vivace in a smaller cost-effective suit, then Alto is Andante without a DAC and streamer on board, albeit it still features a MC/MM phono. Its enclosure measures (W x D x H) 280 x 180 x 90mm and weighs 5kg just as Tempo, so the two make a visually uniform stack. Alto's specs list 1Hz-100kHz (±0.2dB) frequency response, output Impedance <50Ω, THD+N (Balanced) ≤0.005% and SNR ≥130dB. Input impedance and SNR for MM/MC are respectively 47kΩ/420Ω and ≥80/70dB, THD% is ≤0.05%, RIAA accuracy is <0.1dB and 20Hz-20kHz frequency response seals the deal. Alto is a fully balanced design with directly coupled outputs that sells for $4'999.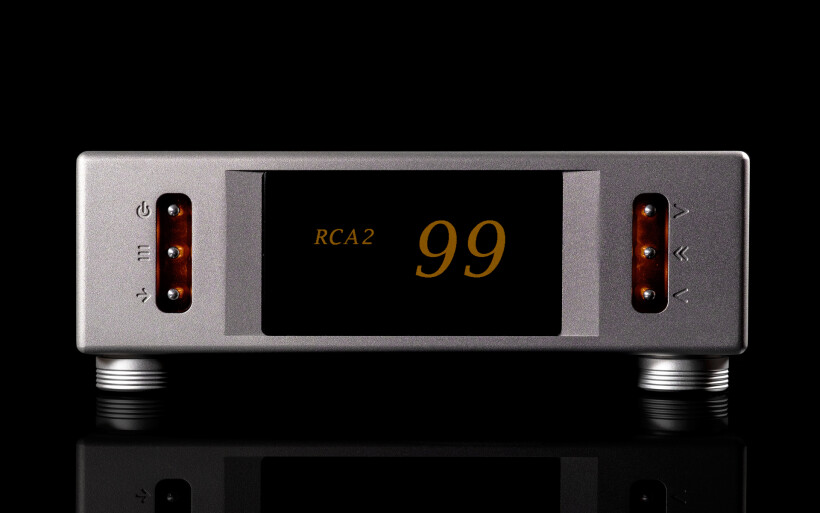 One quick look at Alto is all it takes to see Andante in the flesh. The former is 10cm shallower yet measures identically otherwise and its forehead is busy with the same exact utilities. Its screen recessed a fair bit behind a thick acrylic window serves unusually deep three-dimensional info perfectly readable from afar. Orange marks on a pitch-black background nicely contrast with my loaner sample's silver housing. Two rows of petite stainless-steel heads in their illuminated acrylic compartments just next to the display window are touch sensors based on capacitance coupling. Upon a light touch they engage a desired function and form a lightning-fast silent interface that clicks only during volume adjustments and is a joy to use. These highly responsive buttons work as quick as your fingers allow. First four volume up/down steps change SPL by 1dB and then each next is 3dB. Within Alto's menu one can adjust channel balance and display brightness, invert phase, engage RC teaching and select MM/MC cartridges. The main screen shows the current volume level (0-99) and selected input. The remote wand included in the package can do all that without exceptions.
Alto sits on four aluminium pucks with rubber inserts just as Tempo and its top and sides are as clean. The business end houses a fused IEC inlet with the main on/off switch, three analog outputs (a 6.4Vrms XLR and 2x RCAs), a 12V trigger out and four analog inputs; one of each an XLR and phono RCA plus 2x regular RCAs. One analog out is an HT thru-put to connect additional amps and Alto's internal op-amp output buffers can accommodate a hi/lo pass filter upon request. The product's circuit gain is low (6dB) to keep unwanted noise away, which means that at standard listening levels its display will show 80/99 or more with regular speakers and that's normal. sound|kaos Vox 3afw monitors rated at 92dB didn't make any sound below 30/99 yet were plenty loud at 85/99 and so were Boenicke W11 SE+ floorstandes. Although Alto demands remaining in its upper volume range, I had no issues with finding my ideal volume level.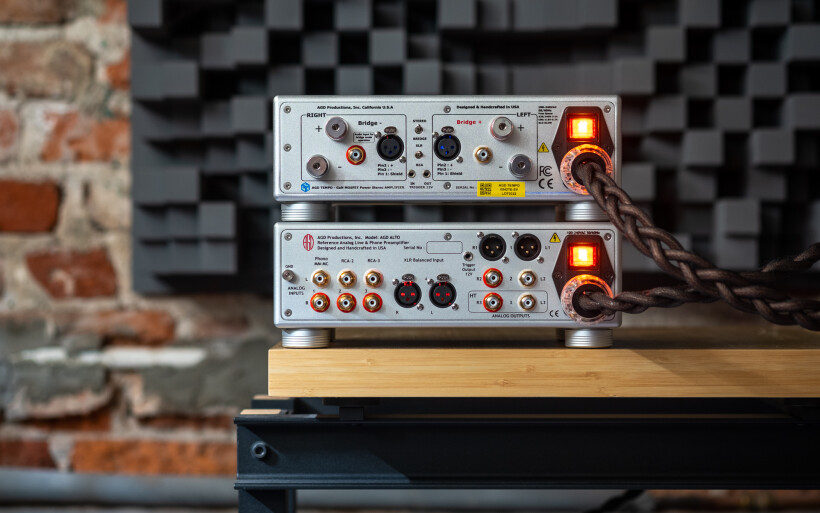 Alto's interior houses a display and interface board with a microcontroller behind a large steel screen. A switching PSU feeds four shielded encapsulated medical grade modules that do voltage step-down from the mains to a DC bus subject to linear ultra-low noise regulators (LT3081 and Ti TPS7A4901D) under small heatsinks. The PCB with analog I/O and ladder attenuator connects to a small phono daughter board. This small circuit is fully balanced (four differential amplification stages) and its R&C input selection is based on DIP switches. Alto's 8-bit attenuation circuit sports 16 ATE (Automatic Test Equipment) grade relays. Each inside its tiny enclosure resilient to external factors should outlast any regular counterpart. The buffer board mounts directly on the output block and incorporates the company THAT's pro-audio chipset designed specifically for recording analog sources.
After auditioning the Vivace/Andante stack my expectations about Tempo and Alto were high but justified, however one major thing changed since July 2020 when the former set's review was published. The newcomer team now had to go against Trilogy's roughly seven times dearer 995R class A/AB monos and 915R line stage I didn't have two years ago. Boenicke W11 SE+ speakers used back then were the ideal load for this assignment too. Since my LampizatOr Pacific DAC is a single-ended machine, both the 915R and Alto had their RCA inputs engaged yet sent signal to their respective amps via XLRs. Several LessLoss C-MARC power cables and Boenicke Power Gate's captive M2 cords infused with the same noise-killing tech made the battleground nicely leveled. The game was on.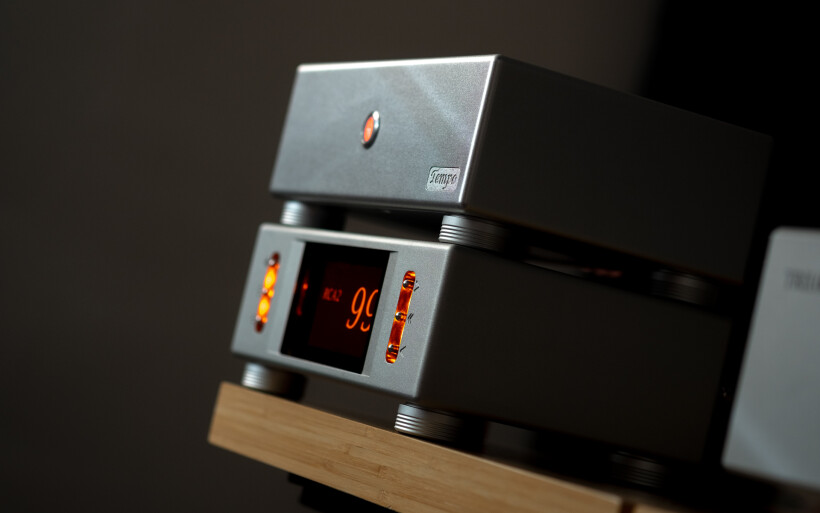 Alto and Tempo's first sign of life netted no surprises. Their priority list was obvious from the get-go and all the fond memories I had about their costlier kin were back. The petite duo instantly impressed with dynamic keenness, illumination, accuracy, lucidity, insight, openness, clarity, spatial might and nicely extended superbly controlled bass. That blend of virtues translated into sonic aesthetic mainly groomed for sensible power, high contrast pop, overall freshness and highlighting tiniest dust bits floating in-between sound sources. Most products this ripped, airy, energized and shimmery can in time emerge as texturally pale, overly coarse, chiseled and nervous, but not today. Alberto's entry-level two-box stack sounded as smooth and vivacious as it was sporty, immediate and direct, but not even remotely dry, harsh, piercing or abnormally twitchy. If anything, its admirably liquid thoroughly sorted action with my Boenicks would puzzle many individuals not particularly fond of class D. Audio products aspirated like so are known for quick reflexes, sheer power and high damping useful in taming dastardly loads, but not smoothness, wide textural palette and overall maturity the Tempo/Alto set clearly had. As such it stood defiant against the status quo and was this much more special because of that. Ain't putting myths to bed fun?
The highest-tiered performers in my book are those capable of covering all bases on an uniformly high level that keeps any sensible downsides at bay. These performance leagues allow for biases, but financing one group of traits with opposite assets is forbidden. That said, devices tailored for richness, roundness and meat that also seem slow, chunky and veiled don't qualify. Conversely, any quick spatially grand sunny hardware that lacks substance and feels ethereal, hollow and light on bass doesn't either. The W11 SE+ fronted by Tempo and Alto was exceptionally springy, easygoing, articulate and clear, quite frankly fierce and restless, but that behavior was built upon a backbone thick and juicy enough to not strike me as any thin, dry, sterile or undercooked in any way. Alberto's new troopers were geared for propulsion, zippiness and spatial liberation as much as quick fully grounded jabs downstairs, but their well-developed color above and loads of air pushed my way increased the sensation of overall spatial vividness and associated intensity. I call this the full-care package.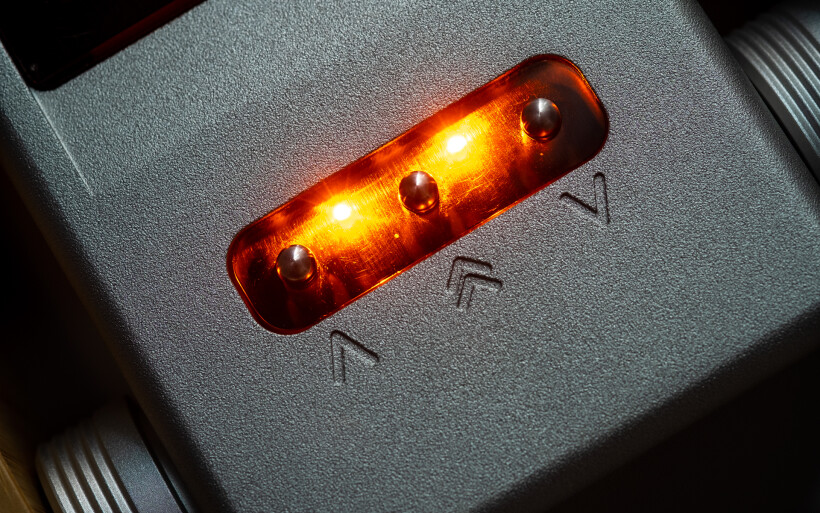 Tempo and Alto went about their business with class that's hard to come by and that was their greatest asset, but still were inherently very revealing lively products. That's why predominant roundness, gravity, density and mysterious vibe were off their main menu. As it turned out these traits were easy to emphasize more. Upon swapping the Pacific's LV 300B output tubes to KR T100 my setup's general gestalt nicely steered towards that direction. AMR DP-777SE engaged instead of my daily DAC pushed this envelope a notch further and iFi audio Pro iDSD with its Tube+ mode active even more so. None was as sporty, direct and instantaneous as the LampizatOr, but this didn't matter. AGD's set proved enjoyably adaptive by gracefully supporting these DACs' individual profiles and welcoming all the extra sensuality, heft and color it got from them, but its quicksilvery personality shone through regardless and I think that's good. Shoppers into performance built upon high RPM, openness, slams, control and transparency don't want something opposite after all.
AGD Productions' two-box affair alongside the Pacific loaded with LV 300B tubes was my personal best. Interestingly this DAC and Boenicke W11 SE+ are hi-rez snappy types just as today's set, so their overlapping profiles in theory shouldn't make my setup any good. It wasn't a mystery why it performed brilliantly, however. Twin LessLoss Firewall modules, multiple C-MARCs and Boenicke Audio's highly potent distributor box inject extra mass and smoothness, but within truly revealing rigs just as this one these accessories do an awful lot and are necessary if someone asks me. Take them out and that system's performance instantly dives to become icier, shinier, lighter, spatially shallower, more coarse and in dire need of swapping at least one main component to rebalance it again. Put them back in and enjoy all the shove, pinpoint accurate outlines, snap, color, closeness and vigor this platform has in store, minus listed downsides.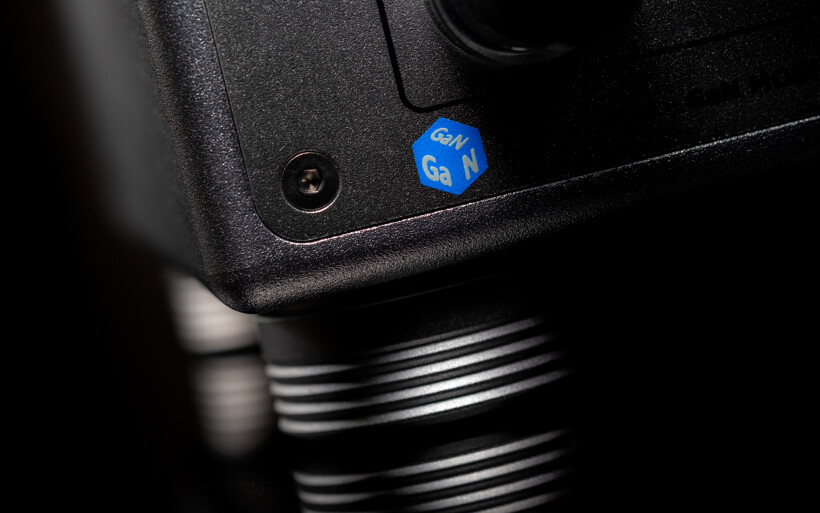 After getting accustomed to Tempo and Alto it was time to put them against Trilogy's analog end. The outcome of their clash was largely known long before it had started. These were oppositely polarized contestants, simple as that. Trilogy's set emerged rounder, bloomier, more massive and atmospheric against the quick snappy team AGD that prioritized dynamics, outlines, clarity and had its spatial projections sensibly more oxygenated. The former was texturally fruitier, more viscous, earthlier and meticulous, the latter more electric, fit, wiry, liberated, radiant and propulsive. That's the general lay of the land, though oversimplified. At a level as high as today weaknesses and advantages don't apply. Swaps between both sets changed the entire perspective as described, but I didn't luster for anything specific after each and thoroughly enjoyed them both. Here personal preferences entered the stage. Two radically different flavors at my disposal allowed for exploiting them accordingly to mood and repertoire and none felt too skinny/sharp/clunky/fuzzy etc. That's the exact benefit of audio hardware sorted all across the board and the two compared sets were.
Neither contender had the clear upper hand and that alone was telling. Both staged as far, deep and wide, but each took its own route from there. Trilogy's spatial projections were inhabited by thick internally moist colorful sound sources served up close and personal. The Tempo/Alto stack's pencil pressed harder to render more specific frames filled with watercolor rather than oil paint. The former's charm, tangibility, saturation and tone landed a rather picturesque though perfectly readable effect, while the latter locked on transients, contrasts and ripped outlines aimed at maintaining the balance between art and realism. One was soft, sweet, elastic and intimately enveloping, the other was cooler, harder, more investigative and spatially uniform from left to right. Figuratively speaking, if Trilogy promised romance at a sunrise atop a very high mountain where I could see everything, then AGD put me inside a car with silly big engine ideal for blasting through the left lane at adequate speeds. Although I had thrills with each, these were incomparable experiences.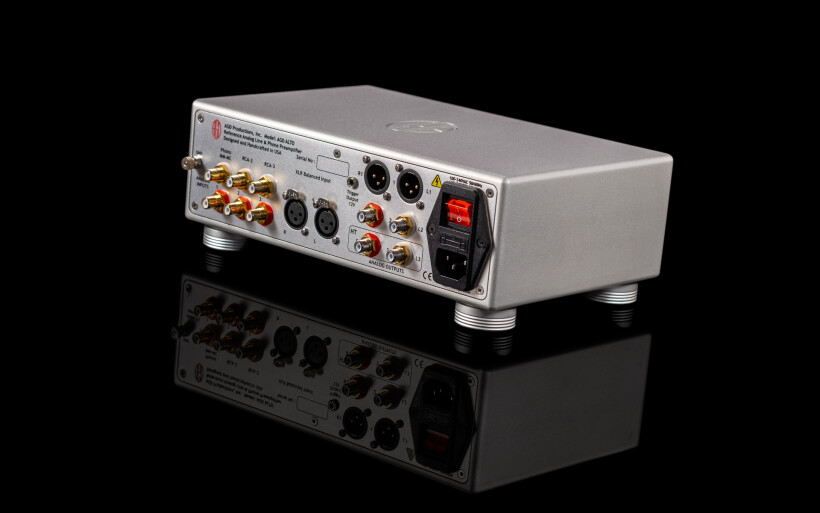 To state the obvious, spending extra coin won't get us extra performance if we're looking for it in the wrong place. That said, Trilogy's reference tier really has to be exactly what you want to justify that expense. Even then it won't do everything Alberto's latest can and vice versa. That's why the staggering price gap between them didn't factor in at all. In that context today's battlefield was as even-leveled as it could be. Long story short, after weeks of this highly entertaining conflict artillery fire dropped as many corpses on both sides. AGD's set held its ground against the British behemoth and proved equally gifted on technical capabilities and overall sonic elegance. That's how good its maker's tech is.
Next I had to separate the AGD family and investigate its individual members. Tempo was thus auditioned with the 915R and Alto fronted 995R monos. All interconnects, power cords and other tweaks conveniently remained in their original places. The result of these triangulations was straightforward and once again predictable given my familiarity with other AGD products. Figuratively speaking, Tempo was the menacing demon with off-charts horsepower and Alto made it comfortable to drive. The former provided grip, control and traction yet was lean all by itself, while the latter boosted it with extra organic tissue and density. Like so both these decks supported and elevated one another in a truly synergistic fashion just as Vivace monos and Andante pre did two springs ago, so they really should go together. That way one can have two alike lookers that'll work awesome as a team.
Without Alberto's top shelf types nearby I couldn't possibly know whether Tempo and Alto were exactly alike-voiced machines or not, but this didn't diminish what these two new efforts were able to accomplish on their own. As a team they did splendidly against my reference analog hardware and left no room for second guesses about their gallium-nitride roots, which is plenty to be vocal about already. Don't let Tempo and Alto's small footprint and price to sell fool you, however. These highly ambitious very serious performers are fit for combat against far pricier larger competitors. But then again, Guerra in Italian means war, so we shouldn't be too surprised, should we?
Associated Equipment:
Amplifier: Trilogy 995R, FirstWatt F7, Enleum AMP-23R
Speakers: Boenicke Audio W11 SE+, sound|kaos Vox 3afw
Transport: Innuos Statement, fidata HFAS1-S10U
Preamplifier: Trilogy 915R, Thöress DFP
Speaker cables: Boenicke Audio S3, LessLoss C-MARC
Headphones: HifiMan Susvara
Speaker signal conditioning: LessLoss Firewall for Loudspeakers
Anti-vibration conditioning: 12x Carbide Audio Carbide Bases (under DAC, preamp and speakers)
Interconnects: LessLoss Entropic Process C-MARC, Boenicke Audio IC3 CG
Power components: Gigawatt PC-3 SE EVO+/LC-3 EVO, LessLoss C-MARC, LessLoss Entropic Process C-MARC, Boenicke Audio Power Gate, ISOL-8 Prometheus
USB components: iFi audio Mercury3.0
Network: Fidelizer EtherStream, Linksys WRT160N
Music: NativeDSD
Retail prices of reviewed components in EU (excl. VAT):
AGD Productions Tempo satin silver/black: $5'500
AGD Productions Tempo polished: $6'300
AGD Productions Alto: $4'999