Even though the amps market is overcrowded and difficult to push into these days, there's still some room left for quality fit'n'finish, modern specs, top notch performance and affordable ask all swiftly merged into one neatly executed package. Hardly possible? Kinki Studio EX-M1 says otherwise. Enjoy!
Introduction
This assignment started innocently. Srajan's recent work here and here piqued my curiosity. The man's talented in finding products easy on our wallets and up there on sound quality count, that's for sure. This time around two out of several Chinese products sent to him from the very same place got awarded. And since the 6moons.com main man knows his onions very well, a coincidence was highly unlikely. He clearly must've discovered something yet again. Shortly past my own investigation, a message was sent to the same address, several hours later Alvin Chee of Singapore's Vinshine Audio shop replied interested in my work and the game was on.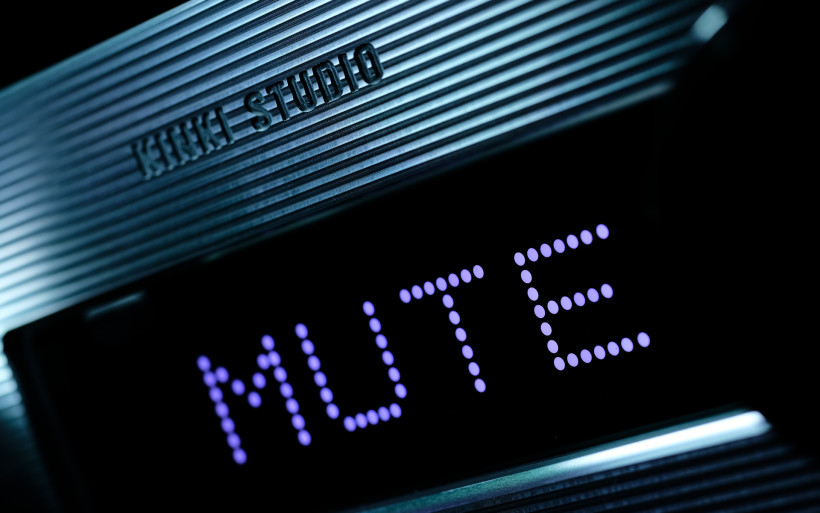 Vinshine Audio's current portfolio consists of four brands; Jay's Audio, Kinki Studio, Soundaware and Denafrips. I got familiar with them via Srajan's publications, though the last one listed I've already seen praised on forums months earlier. He also pointed out that Alvin's ears are perfectly capable too as his shop houses cherry-picked domestic brands of exceptional price-to-performance ratio. The latter gent also proved to be very responsive as each well-written and perfectly understandable reply he delivered within hours and not days. Once time zone difference between Europe and China and no language barrier at all are taken into account, that's not too shabby at all. My case was handled professionally and the word on the street is that Alvin's as good with customers as he is with journos. Kudos, sir.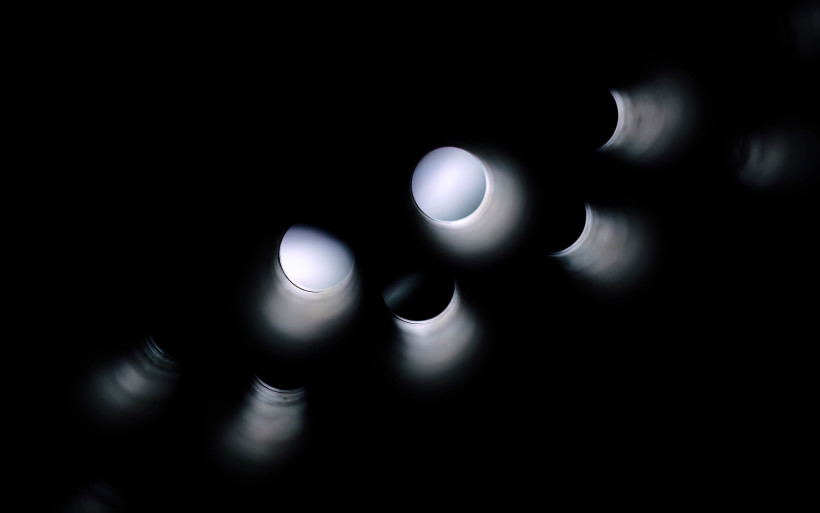 Alvin's business is based on worldwide sales to his customers directly, as such it efficiently cuts all middlemen in-between him and his customers and also largely explains why this review's hero has less than €2'000 on its sticker. Now moving to Kinki Studio, this manufacture was established in 2007 in China. Its current offer sports one D/A converter known as Vision DAC-1 and Vision THR-1 is the only headphone amp found in there, whereas this writing's star – EX-M1 – and EX-P7 preamplifier are a bit bigger and pricier machines and soon this kinky family will expand to have EX-B7 mono power amp available. All Kinki Studio products are very sanely priced for what they are and quite the lookers on top of that, but that's merely scratching the surface. Their sonics are said to follow accordingly. Kinki Studio's main designer – Liu – was born and grew up in military district of Guangzhou. Since his early days he got in touch with radar equipment, learnt from people in the audio related know and had access to components, which allowed him to design his own machines. High school and university pushed him in this direction further. Liu's very much into short signal paths and his knowledge is also based on studies of products made by well-regarded audio manufacturers.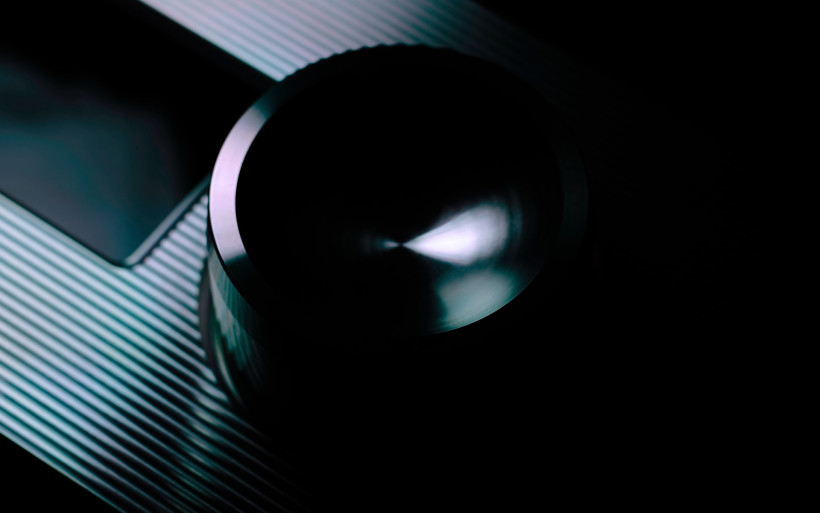 When I contacted Alvin for the very first time, he followed with a logical question what product I'd like to review. There were headphone amplifiers, preamplifiers and DACs available, but my mind was already fixed on Kinki Studio EX-M1, the very same machine Srajan awarded a while ago. I jumped on-board after reading in his review that this integrated deck is the next step past Job 225 and voiced similarly to hardware by Nagra, Bakoon, LinnenberG and the lot. I needed no additional incentive at this point and Liu's machine in theory seemed to be the perfect fit for my Boenicke W8 on top of that. Alvin said 'aye' to the idea of putting the EX-M1 to the test with these speakers and that's how this review came to be.
Build
Kinki Studio EX-M1 arrived in a double cardboard box, wrapped in translucent foil and then foam forms. A handy RC, regular power cord and nice manual were found inside too. The product measures (WxHxD) 430x125x370mm and weighs 25 kilograms, thus is big and heavy. I've found it quite similar to my daily driver. Frequency response of 10-150kHz (+/-3dB), THD+N of 0.006% (A-weighted), SNR higher than 103dB, 2.25Vrms – 3.6Vrms input sensitivity and 50kΩ of input impedance all looked good, yet what sold yours truly were Class AB breed, 215wpc into 8Ω and 0.004Ω output impedance, which translated to damping factor figure of 2'000. Needless to say, these numbers indicated perfect Boenicke W8 compliance.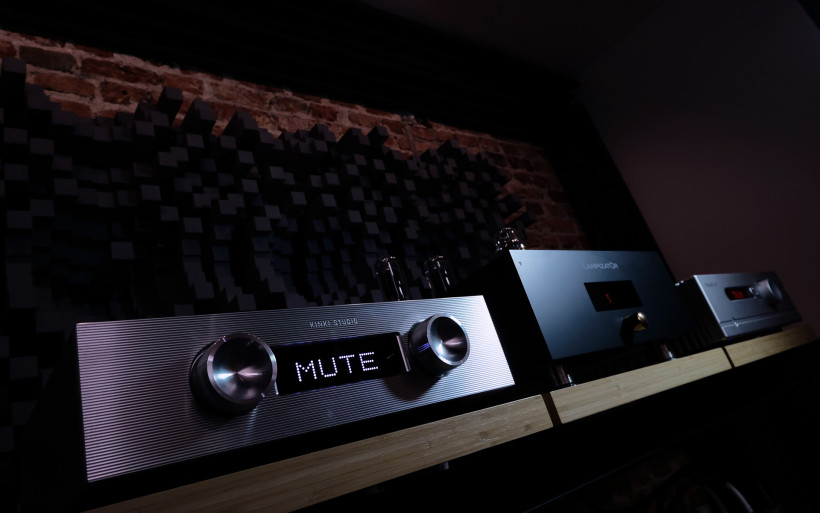 In the past I got familiar with decks of Chinese origin which held their ground on pictures in the web, though in reality turned out to be of far worse build quality, at times scratched on the surface and once or twice DOA. Kinki Studio EX-M1 was very different on all these counts. Right out of the box it looked very much like a proper European affair made by one of respected manufacturers from this part of the world. Not only all of EX-M1's enclosure parts were matched well and in pristine condition, but past several weeks usage time not a single issue I've encountered. The product was dead silent, behaved itself in perfectly predictable manner and not a single reason to complain it provoked. Good job!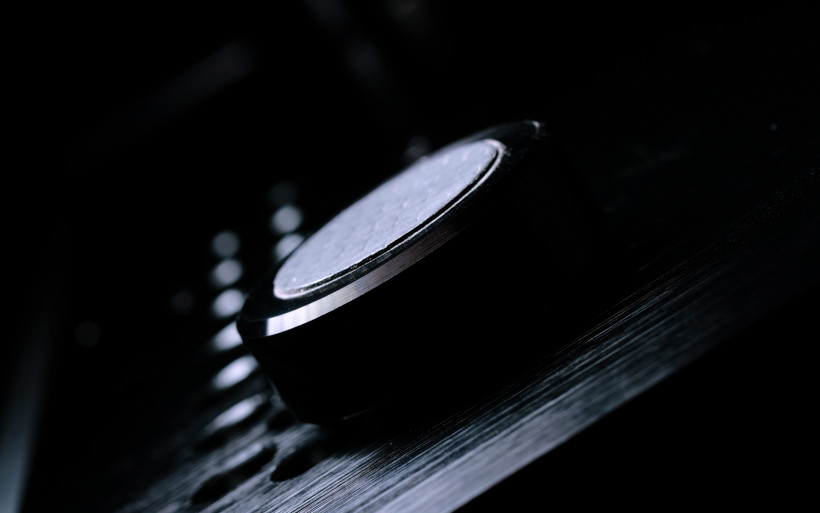 My loaner's front was machined from 10mm thick solid aluminium slab. Full of horizontal corrugations, nicely executed and a bit shiny it looks tastefully. One glimpse at Kinki Studio's portfolio is more than enough to understand that this wavy surface is one of this operation's visual trademarks. The front plate sports big blue LED dot matrix display, which I've found perfectly readable. It can't be completely shut down but dimmed significantly via RC and that's very useful in my book. It shows current channel selection, volume level and the self-explanatory 'MUTE' word appears when needed. The product's generous 256-steps based adjustment range is executed via R2R ladder and extremely gradual in practice. The company's logo is located a bit above the display and two exceptionally big and endlessly rotating aluminium knobs nearby are arranged in symmetric order. Once pushed, the former turns the EX-M1 on/off and serves as input selector, whereas the latter adjusts volume level. Since it's based on a shaft encoder and not motorized, it'll remain as is during remote adjustments.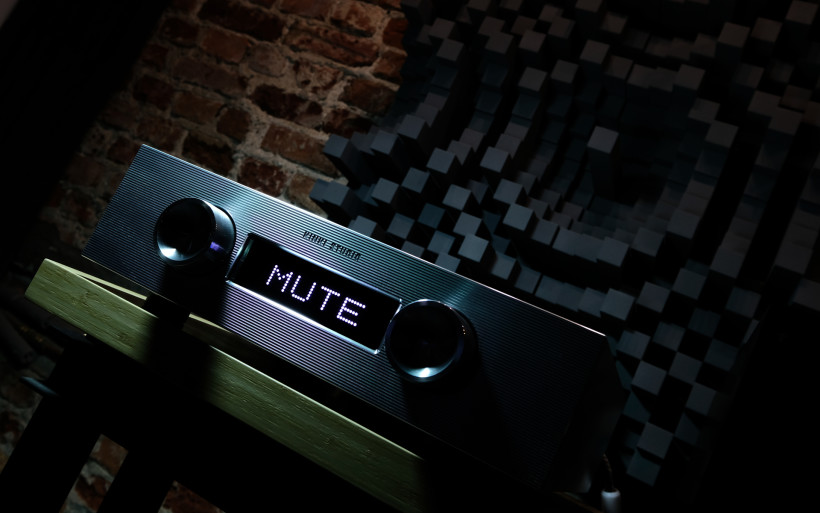 Both knobs rotate very smoothly and the feeling's nice, although are a bit wobbly. Early on I suspected that something bad might happen with them in the long run, but past several weeks long  reviewing process and rather extensive usage nothing of the sort happened. Also it's good to know that going upwards all 256 steps takes many knob turns and time, thus it's far easier and quicker to use RC. The machine very promptly responds to its commands. This handy aluminium pilot very quickly became my exclusive way to go with the EX-M1. It feels good on hand, is solid and its pleasantly clicky buttons covered every need there was. The only one unused was labeled as 'output', presumably due to output switching function reserved for Kinki Studio's EX-P7 stand-alone preamplifier. It's highly likely that Liu's two big boxes share the same RC.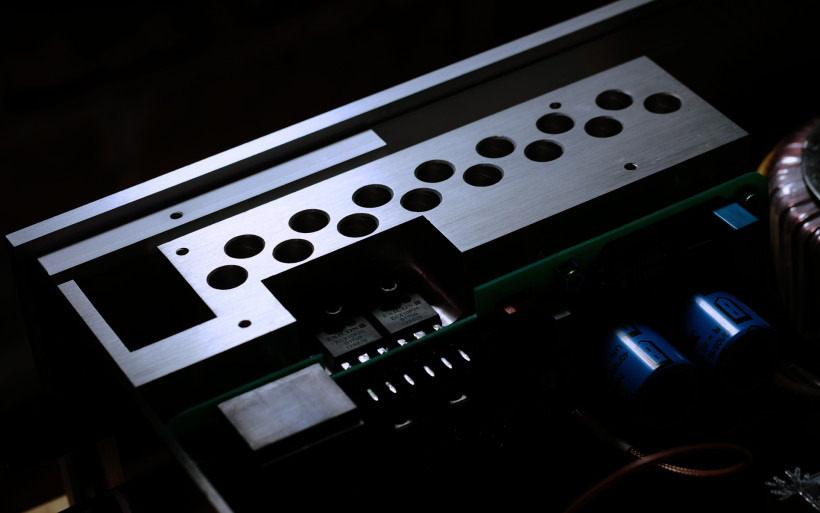 Kinki Studio EX-M1's top cover sports several holes at each side. One can see through 'em, which I gladly exploited in my photo work, but their purpose is only partially related to aesthetics. This interesting feature is done like so to provide sufficient heat dissipation. My loaner never got any hotter than just mildly even when pushed hard. Moving on, four aluminium feet loaded with foam washers are located on the loaner's underbelly and the usual sight I've found at its rear. In-between WBT-alike terminals there's one XLR and three RCA inputs in total, all made by Neutrik, whereas Furutech's IEC inlet with self-replaceable fuse a bit below is mounted a bit too closely. It's safe to assume that it might be a tight fit with RCA ICs with thick outer barrels *if* possible at all. The gain knob (0/+4dB in normal/high mode respectively) sits right next to analog inputs and the product's nameplate found nearby sports proud 'We come from China' declaration. It says it all. The Kinki folks don't hide their roots and with hardware as well-made as EX-M1 they really shouldn't.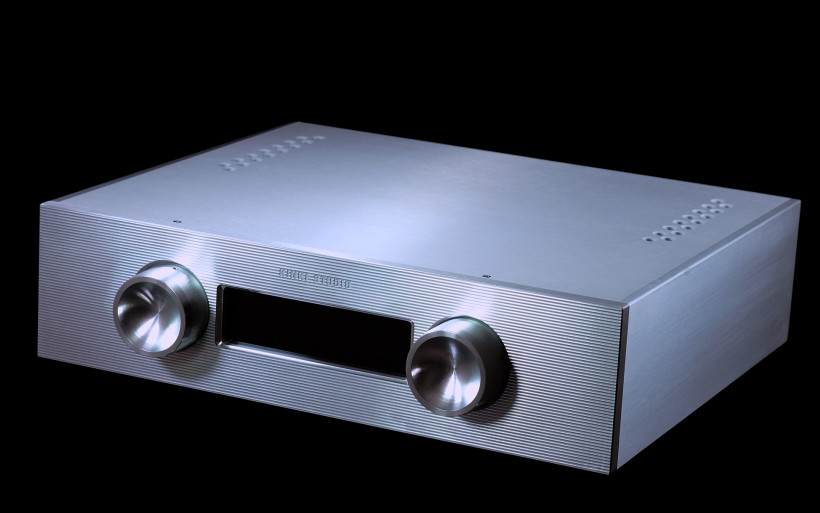 It took me a while to get to the Kinki Studio's EX-M1 innards. Once removed, the usual residents located on its top and rear were not enough, the hood didn't even budge. Luckily one German friend saved this Pole's day via instructing him to additionally handle two specific bolts located on the machine's underbelly. The roof turned out to be married to two vertical aluminium walls which held it in one place. The view inside was nice; clean, professional and in general well-sorted. Kinki Studio EX-M1 was loaded with good components; capacitors by Vishay and WIMA, NEC relays and transformers by Amplimo and Talema. The product's topology is "a dual active class A preamp stage with constant current sources and a power buffer with two pairs of Exicon lateral Mosfets per channel". These transistors are bolted to large heatsinks, one per channel, the overall scheme is modular for easier assembly and warranty service and signal path itself looks very short indeed. The volume control executed in R2R fashion is managed via micro-controller by Xilinx.
Sound
The idea on how to approach the EX-M1 assignment fleshed out long before this machine's arrival. My Trilogy 925 integrated aside, I had no other similar hardware to triangulate, though any additionals seemed far less necessary this time around. The Brit alone was the perfect candidate for the job and my plan was very straightforward. Fronted by Fidata HFAS1-XS20U and then LampizatOr Pacific (KR Audio 5U4G rectifier + KR Audio T-100 DHTs), both integrated decks alternately drove my notorious Boenicke W8 floorstanders.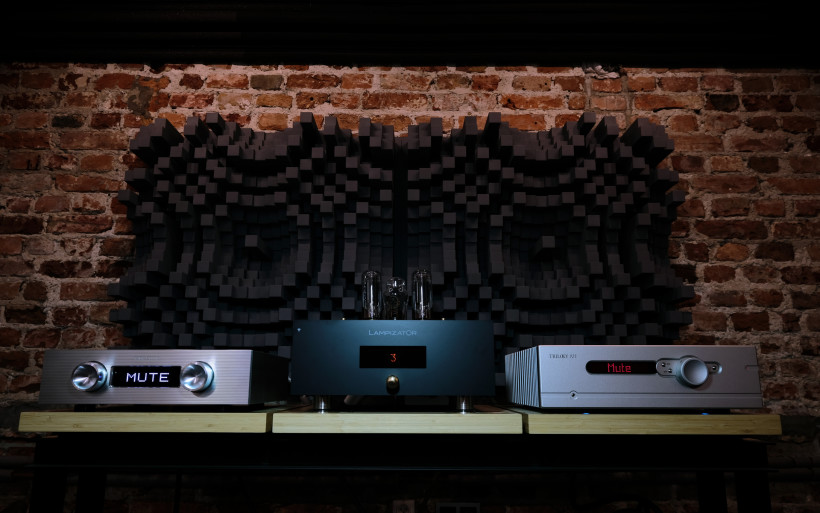 Kinki Studio EX-M1 showcased itself in full glory very shortly past its arrival and left no room for guesswork. It turned out to be of a very rare breed, one of 'those' decks, the so-called game changers, a hardware able to flip a switch deep inside of a reviewer's head he wasn't even aware of. That's why this reporter's initially modest expectations and cool head about Liu's product almost instantaneously morphed into full-blown enthusiasm. The early sensation was very much unreal and the understanding of what kind of a jewel was I fortunate to have under my roof arrived within minutes. When I finally got my journalistic mojo back and passed the shock stage, the status quo remained pretty much the same. A good while later neither my take on the Kinki Studio's machine changed nor sheer joy it provided since minute one decreased. After several weeks I appreciated it even more and my reference Swiss boxes driven unbelievably well, not only for the money but in general, were the very reason.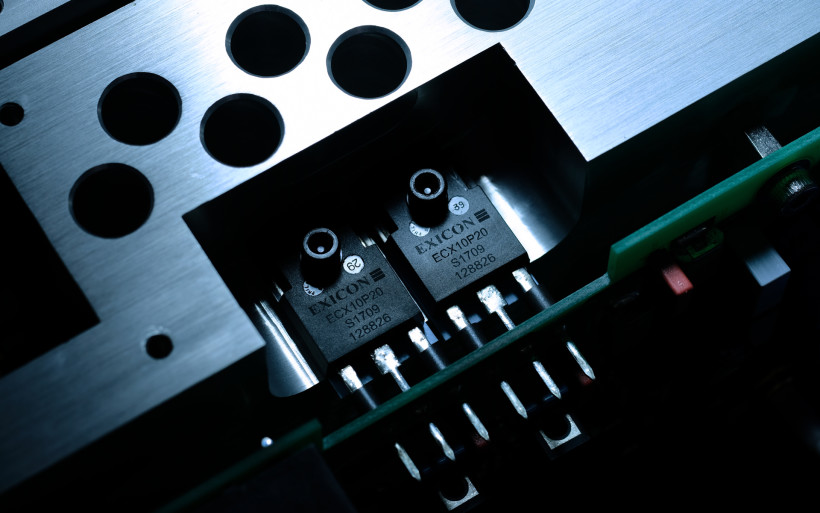 "But 'unbelievably well' is… how well exactly?" one might rightfully ask and the answer to this very question is utmost easy from my perspective. As my reference since 2015, Boenicke W8 were matched with about two dozens of different amplifiers; valves and transistors of both high and low power, classes A, AB and D, with feedback and without, with DF high and very low, from affordable to very expensive. In short, this list covers quite the range. More importantly, over the years I've learnt that my daily driver – Trilogy 925 – was the upper echelon deck to meet the W8 demand, yet not a perfect one still. After all exercises conducted since obtaining these speakers and integrated amp, in December 2017 the synergy crown went to the 993+903 combo by Nic Poulson of Trilogy.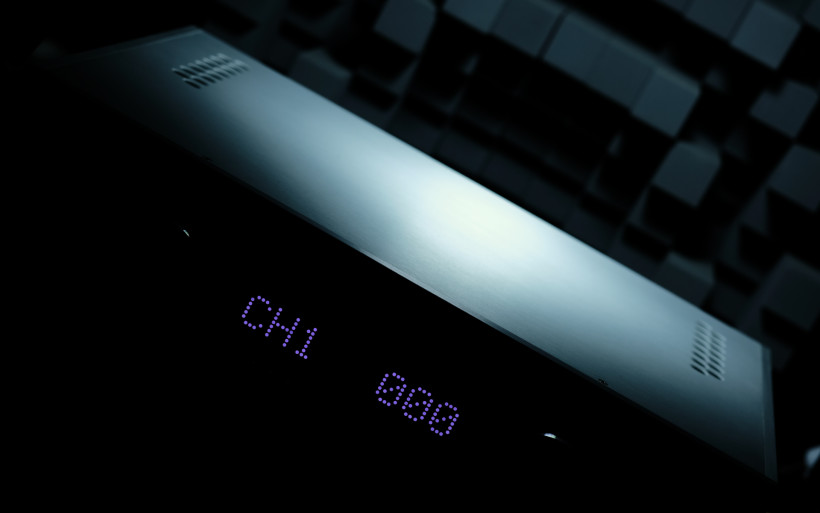 Past the battle with its kin, Nic's two-piece set proved to be not only voiced differently than the 925 but also a substantially better match for the W8 and my opinion about this marriage was firm until recently. Now, after getting myself familiar with the EX-M1 I'm not so sure anymore. With no way of stacking the British duo against this Chinese deck, I simply can't know which one is actually better and when, but that's irrelevant. What counts is that each introduced similar quality with speakers by Sven and knowing this yours truly now can be responsibly vocal about this simple order: Kinki Studio's integrated amp and Trilogy's two-piece team he considers as the very best companions for Boenicke W8 to date, whereas the huge empty space below is occupied by the 925 integrated alone and isolated and every other amp known to him is to be found in the even deeper realm. That's how good Kinki Studio EX-M1 turned out to be; the second best or the best out there. Not good enough? Here's the kicker then, this machine is roughly seven to eight times more affordable than the British duo. Of course its price will depend on your location, thus shipping cost, local import fees etc., but the gap between the two is nothing short but staggering nonetheless. The message still not clear enough? Here, let me write this for you: it's +/- €2'300 delivered to your door directly versus €16'000. Go figure.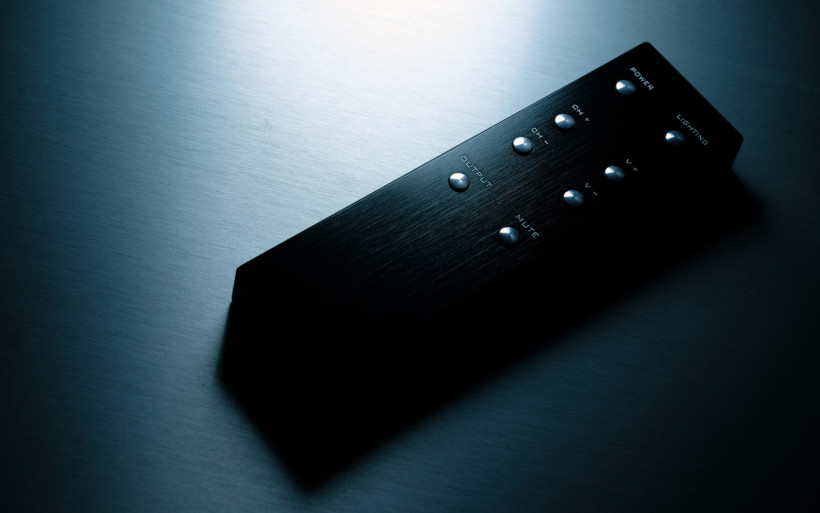 What struck me as very interesting was how early riser Kinki Studio EX-M1 proved to be. With Boenicke W8, the quietest audible volume setting of -63dB on my Trilogy 925 resulted with rather subtle and calm sound, whereas this review's star showcased that it wasn't neither shy on details nor agility as early as just one step above the zero level out of 256 available. It wasn't about SPL but openness present this early, mere five clicks more netted respectfully explosive result and things escalated rapidly from there. The EX-M1 was utterly impressive on counts such as sheer speed and overall fitness and these were mapped as its most prominent virtues, or at least that's what I thought early on. This machine held no punches back and in this regard in particular it reminded me of Job 225, yet sported far better on-stage presence and even more easygoing character. The latter handled my W8 floorstanders impressively well, although when pushed hard was too skinny and lit up in the long run and somewhat diluted, whereas the Chinese product proved to be the complete package perfectly free from any of those illnesses.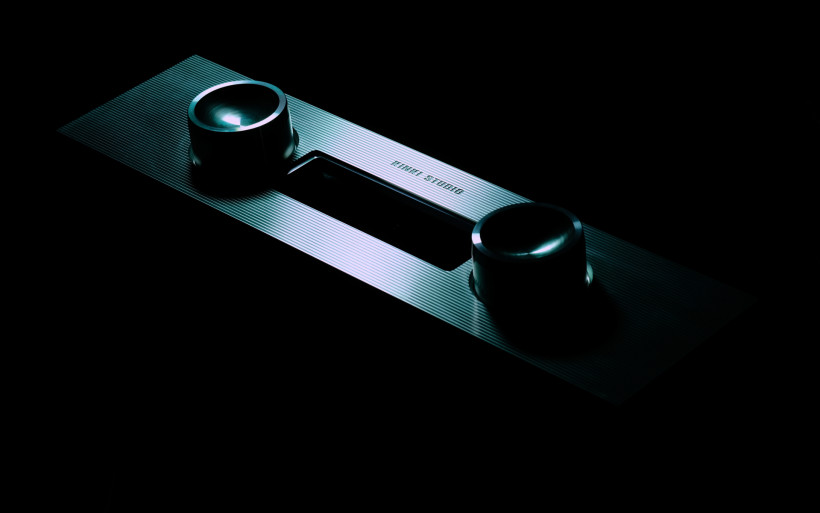 Job 225 surprised me very much with its resolving power, openness, speed and smoothness. It blended all these features into one nicely executed and affordable package, which even today I consider as praiseworthy. Yet Kinki Audio EX-M1 covered all these fields and added so much more on top of them. This integrated amplifier proved to be enormously feisty and very capable of showcasing dynamic contrasts in music exceptionally effortlessly in the process. Not for a second there were any audible limitations in this regard and i.e. grand orchestral schemes proved the point brilliantly. "The Might of Rome" track from Gladiator's OST composed by Hans Zimmer and Lisa Gerrard left me with the impression that – when they want – Boenicke W8 can sound very much like a proper OB affair. Such a treat I've heard only with the 993+903 British team and thus far only the Chinese machine provided very similar experience. Perfectly controlled, present and palpable yet not dry bass seemed to move far more air than my floorstanders' fairly small woofers usually are able to muster. What got my full attention was a spot on stiffness-to-texturing ratio combined with generous downstairs reach. Crack and shove were also married to pleasant textural richness, which led to gloriously open, big and intense show.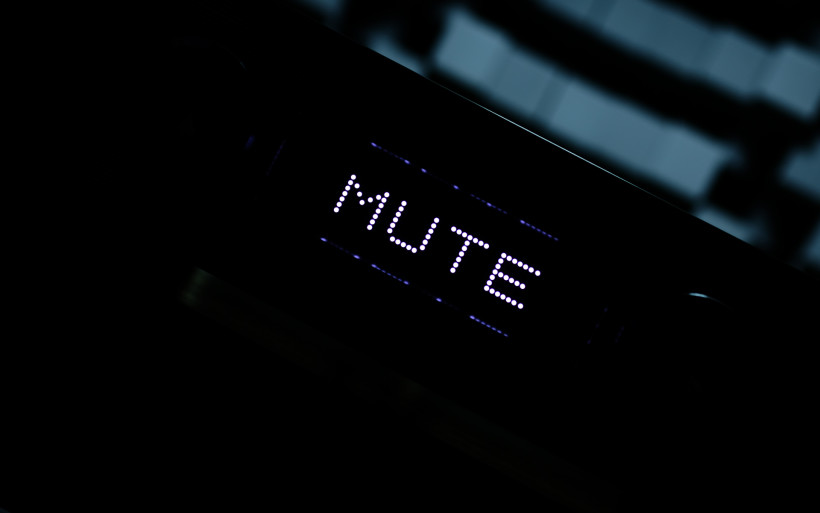 Let me dive into the openness matter a bit more. For a reason boxless speakers pull this off so well. Their large drivers free from their prisons move far more air than smaller vented affairs, which usually translates to stiffer, more direct and speedier outcome. In comparison to regular plots, bass served like so is leaner and not as round but also not compressed, 'optically' far bigger and it hits us differently. Subjectively speaking, such a result not only involves this scribe more but lively, direct and agile by nature also boils his blood quicker. That's what the EX-M1 did exactly, it remarkably well morphed my daily speakers into something they aren't with most electronics and hearing less venting and more OB alike quality from them I've found truly impressive.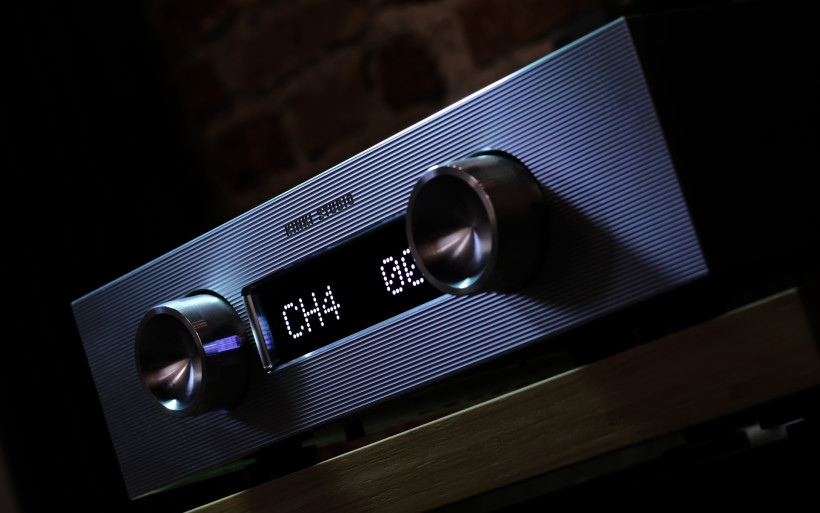 Openness also indicates lack of any veil and on this count the EX-M1 did exemplary job too. Inherently honest, this amplifier presented things as they were. Not a single nuance it masked, not even thinnest curtain it put between yours truly and the show in front of him to reveal itself as a very resolving machine indeed. It provided true hi res for pennies minus the usual drawbacks; excessive pungency, brightness, twitchiness, subpar texturing and limited decay. To say that the amount of details the EX-M1 provided was generous would've been mild. Every bit of informative tissue there was, I've heard it loud and clear and similar quality both Job 225 and the British duo delivered in the past as well. The Chinese loaner pushed even further in this precise direction to eventually be seen as the most informative machine of the sort known to me. All details the Kinki Studio EX-M1 served were clear yet pleasantly vivid, moist, free from any metallic tint and utmost clean without sounding artificial. The Chinese sported no bluntly surgical attitude at all to reveal the real twist; textbook balance, naturalness, refinement and seasoning a true master chef wouldn't be ashamed of.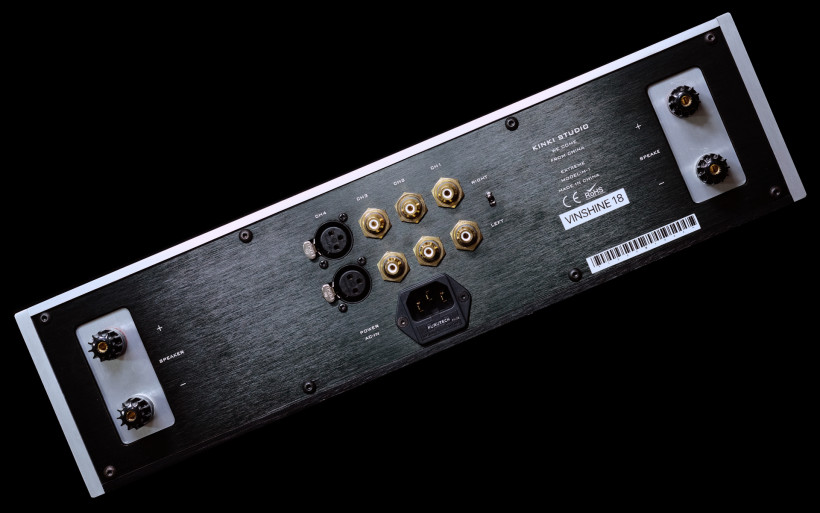 There was no question about Kinki Studio EX-M1's voicing focused on openness, directness, clarity and very sporty, utmost agile attitude. Rare and pricey exceptions aside, similarly sounding hardware usually falls into the surgical trap to be found emotionless, clinical and upstairs twitchy. Not Liu's machine, though. It quickly revealed itself to be very smooth all across audible FR and very much free from grain to pull off perfectly clear, tangible and bold images with no hesitation. This product also scored the textural A+ on all fronts to be found lively with most files up to the task, whereas connective tissue of organic aroma was found exclusively on quality recordings to further strengthen magnifying power of the product. Once I properly grasped all this, I understood fully what marvel landed at my place. Kinki Studio EX-M1 wasn't about one or two quality features singled out but coherent blend of virtues instead, whereas its enormous imaging potential contributed to the effect too. This machine sounded very big and my daily speakers had no issues in showcasing this. The picture in front was impressively developed on the sides, deep and multi-layered, whereas the EX-M1's inherently informative and clear character allowed me to fish for nuances very easily thus additionally elevated the experience.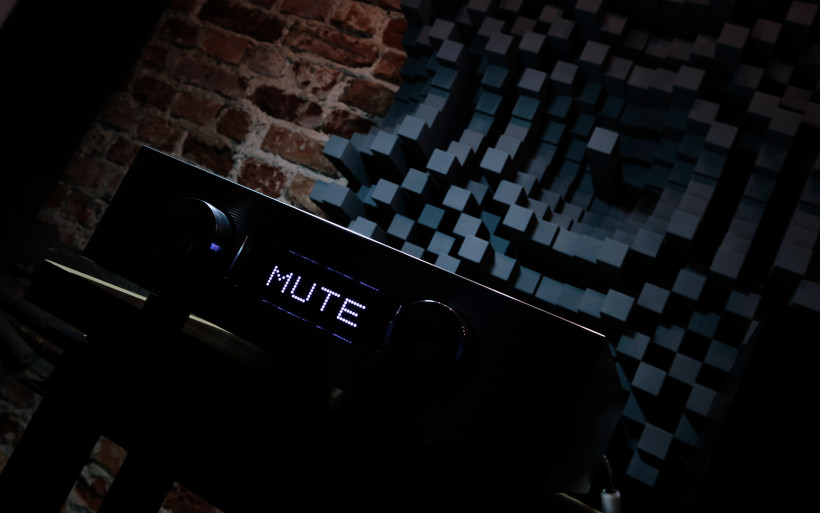 Past the experience above it was high time to involve Trilogy 925 and several rather lengthy comparison sessions netted utmost predictable results. Kinki Studio EX-M1 proved to be a very different performer. Nic Poulson's machine was mellower, more relaxed, slightly dimmed and less openly sounding  in general though beefier in the downstairs realm. It was able to keep up with feisty Chinese as far as sheer SPL went, but only once its dial passed the -30dB mark. When this happened, the Brit lost some of his inherently moist and organic charm to provide livelier and shoutier attitude, which with Boenicke W8 stole the essence and purpose of this amp. Its star shines the brightest earlier to net the most present, dense, romantic and resolving outcome up to around -40dB. On the other hand the EX-M1 sang very loudly and effortlessly without a hint of distress regardless of its volume level and – although I've never tried to push it above the 100/256 mark – it seemed to have no constraints on this count.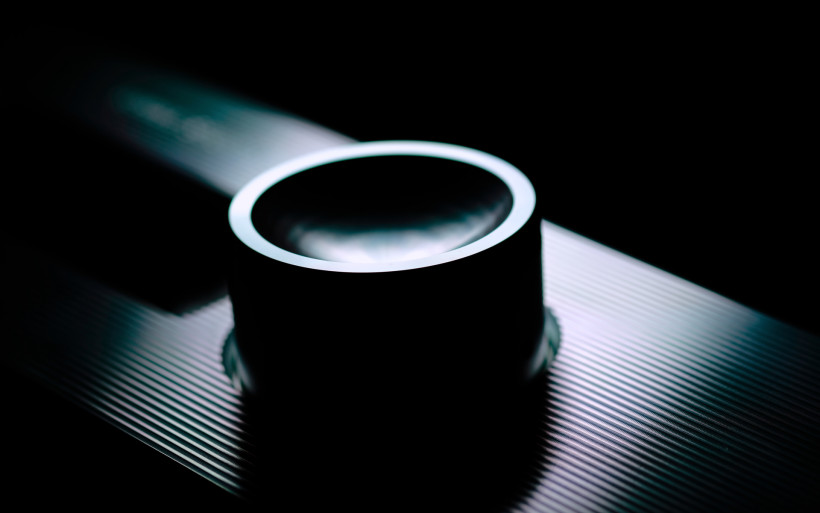 In my previous reviews I emphasized several times that Trilogy 925 is a charmer with fabulously complex texturing, sophisticated on-stage presence, calmness, spaciousness and velvety character in general. This machine isn't into the numbers game but quality instead, whereas Kinki Studio EX-M1 plays for the other team though in the same league. Far less romantic and suave, it provided loads of torque, which is what Boenicke W8 need the most, and sprinkled the effect with a different kind of posh than the 925. Smooth and easygoing, the EX-M1 delivered fatigue-free experience, but also sounded more openly and direct that the 925, punched harder and showed what my Swiss boxes are truly capable of. It simply proved to be the better match of the two and the total bill to pay for this service included not as generously rich, more contoured and stiffer bass, a hair shorter upstairs decay plus lesser weight and overall magic. These trade-offs were worth it as the significant credo shift that followed did the trick for my subjective ears. Liu's product also generated even wider scenic image, which I've found surprising to say the least as Trilogy 925 always has been very generous on this count. Downstairs heft was the only thing I truly missed past swapping from my daily driver to the Chinese. The former is bass oriented hence different in this regard and calm songs benefit from it. That's why I considered the EX-M1 not always better with Sven's smallest floorstanders but most of the time. It involved me via different measures than the 925, yet surprisingly the latter's overall charm and romantic approach weren't missed as badly as I initially thought they would.
As expected, two different worlds clashed and the Chinese simply proved to be a superior companion for Boenicke W8 on several counts. It sports everything such speakers crave for and for far lesser coin. It is what it is. At times such an unexpected turn of events happens. Rarely but it does and that's exactly the case this time around. Still, there's not a hint of doubt in my mind that with friendlier and differently voiced boxes, the fight would've been far fiercer and highly likely in favour of the Brit on many counts. But that's this reporter's guesswork based on personal romance-to-truth ratio likings and a story for another time.
Summary
Not only Kinki Studio EX-M1 proved to be a fantastic product and nothing less, but it also easily and quickly exceeded this reporter's expectations by proverbial mile. Early on this machine seemed to be too good to be true, but past several weeks spent with it all I can say now is that I simply couldn't find any catch. Not even one.
Kinki Studio EX-M1 is very nicely made, performs outstandingly well, works with no issues, is visually appealing and refined in general. Put shortly, Liu has every right to be proud of this deck's Chinese roots, whereas yours truly considers himself as lucky to be now familiar with it. The EX-M1 I easily label as the greatest discovery in its class since Job 225, but also a better machine in comparison to this Swiss, one of the very best amps currently known to me, a mandatory audition for Boenicke W8 owners and a true giant slayer with no strings attached.
Kinki Studio EX-M1 proved to be not only the perfect reality checker, but also hardware very useful in a number of recently published reviews. This fabulous journalistic tool shortened my daily struggle significantly, which translated to more family time in the process and that's something of immeasurable value. Once all its virtues and very much shocking price are taken into account, not to ask for an invoice would be not a mistake but a crime. That's why Kinki Studio EX-M1 isn't going anywhere and that's the best award yours truly can think of at the moment. 'Till next time!
Associated equipment:
Amplifiers: Trilogy 925
Sources: LampizatOr Pacific (KR Audio T-100 + KR Audio 5U4G Ltd. Ed.)
Speakers: Boenicke Audio W8
Transports: Fidata HFAS1-XS20U
USB components: Fidata HFU2
Network components: Fidata HFU2
Speaker cables: Forza AudioWorks Noir Concept, Audiomica Laboratory Celes Excellence, Luna Gris
Interconnects: Forza AudioWorks Noir, Audiomica Laboratory Erys Excellence
Power components: Gigawatt PF-2 + Gigawatt LC-2 MK2 + Forza AudioWorks Noir Concept/Audiomica Laboratory Ness Excellence
Rack: Franc Audio Accesories Wood Block Rack
Music: NativeDSD
Retail prices of reviewed components in EU (excl. tax):
Kinki Studio EX-M1: €1'840