Munich's High End event associated mainly with audio hardware is what web says year after year. That's nothing new. But from an industry person's perspective, these special four days are actually a very enjoyable social ride. For us interactions come before all else and that's why my first Munich High End 2018 report covers this subject exclusively. Enjoy!  
Introduction
Munich's M.O.C., the 10th of May 2018. Thursday morning around 9:30 o'clock. Back then, in this specific location the odds of seeing not one but many influential press people of the audio industry were better than good. Easygoing chit-chats prior to gates' opening is what most of us did at that time. At least mildly excited we waited patiently and shot the breeze about weather this year, family, trip difficulties, things to see and hear inside, dinner plans and many more. We interacted and once the event started for good, even more socializing awaited. This is what many press related individuals did the most during these four special days of May and having said that, pictures of rooms filled with hardware and its auditions all seemed to be side activities in comparison, at least that's the way I see it.

One of the very first individuals met on the spot was Srajan Ebaen. A very easygoing convo quickly morphed into something else and above regular courtesies. More on the subject you can read down below but rest assured we weren't plotting on how to take over the world. Not this time around. The bottom line is that – as per usual with him – I was left with something to think about. Although casual, our talk was interesting, had value and many more awaited inside. I looked forward to these very much and it was then when I realized that not only audio hardware should've been on the pedestal but exhibitors as well. Because of their efforts the press actually has something to write about.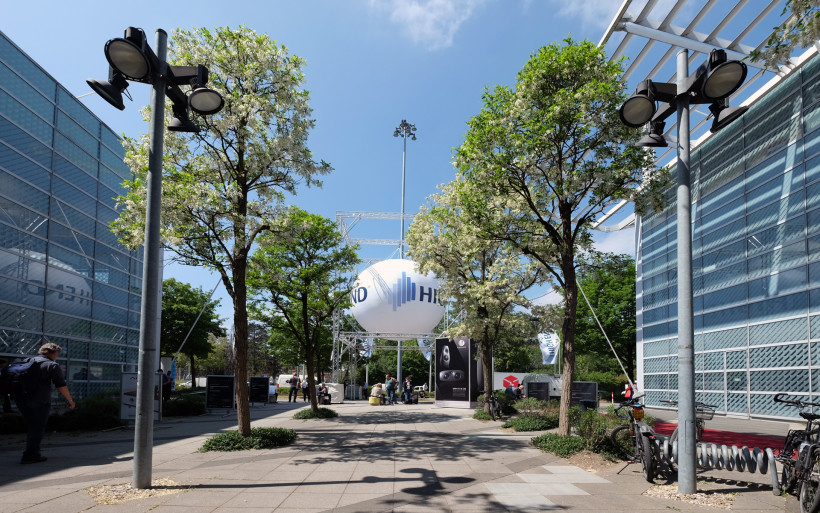 "Who exactly?" – one might ask and that's how the idea behind this publication was born. It's less business, sound and hardware related and more about the industry people themselves. The Munich bill is on their shoulders not mine, hence to showcase several faces below and throw in a word or two in the mix is the least I can do. That's my way of saying "thank you". Besides, I strongly believe that to know say a designer's or a business owner's mindset is to understand a product better. That's beneficial no matter how you slice it. Let's add several other folks, a story or two heard here and there and presto, something easy to digest is the outcome, bon appétit!
Adam Mokrzycki – the Audio Video Show organizer

To see Adam Mokrzycki in Munich was not a surprise at all. Even though he runs the second biggest audio event in Europe, he's a high calibre enthusiast above all else. Each year he goes to Munich for fun, his own pleasure and to talk to people. I've seen Adam several times, though a chance for a proper chat revealed itself during dinner past the first day of the event. Someone seated us one next to another and we shot the usual breeze. Although Mr Mokrzycki is very well-known in the audio industry, he's a very down-to-earth and normal guy. As one of very few people flexible enough to talk to a president and a random person met on the street with equal ease, his head is in the right place and not in the clouds. That's something I really like about him. It was good to see you in Munich, cheers.
Anders Ertzeid – Hegel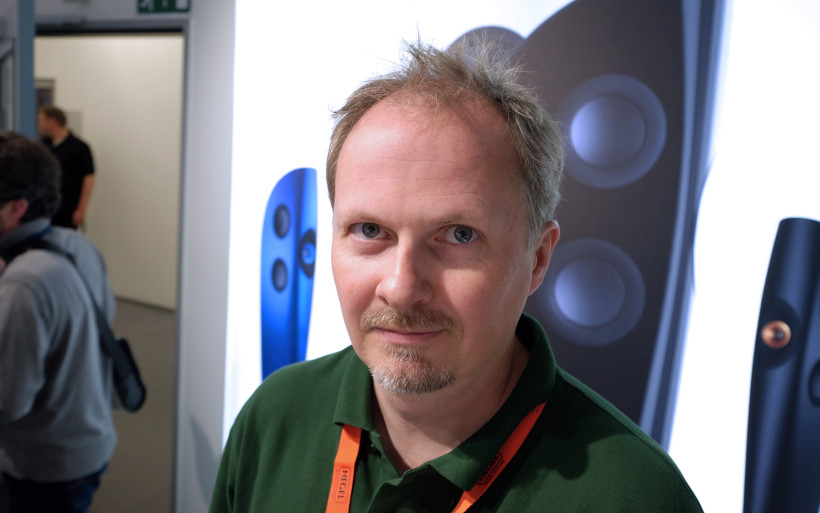 Talks with Anders are always fun. Always. And they usually start like so: "Oh no, it's you again" – sez I and he follows with "Yeah, sorry about that, I wanted to avoid you as well". Pushing each other's buttons is our way of saying hello and it probably won't ever change. It better not as I very much got used to this. The interesting part is that we almost never talk about hardware, yet shortly past our ritual greeting a properly mature connection is established and we move from there. When asked where's my new Hegel tee, Anders told me to stay put, he disappeared for a minute or so and came back with a nice hoodie and the usual poker face. Long story's short, I consider the man as one of the sharpest marketing people of the audio industry. He's direct, free from false promises and in general a very nice man.
Andreas Friedl – Trenner&Friedl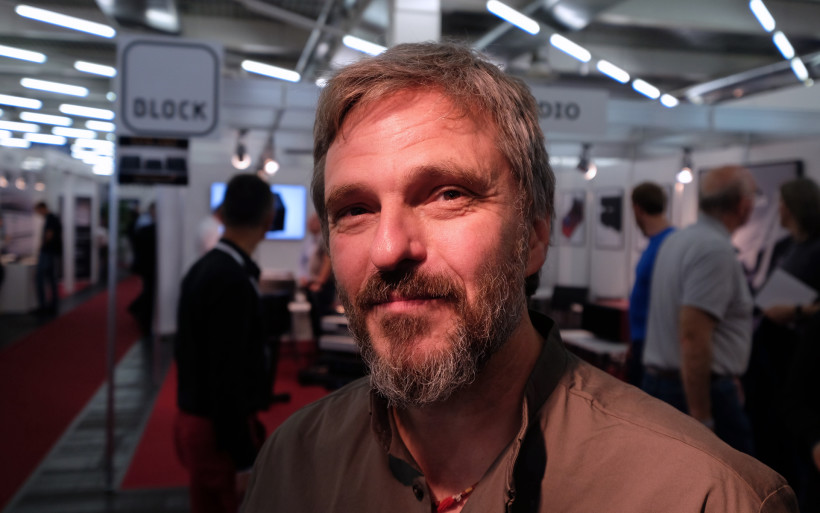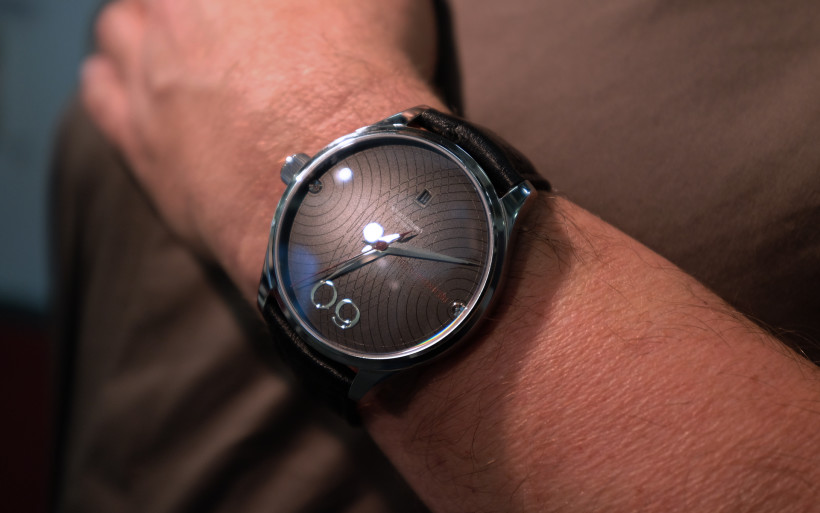 Although with no Trenner&Friedl room anywhere in sight, Andreas and Peter arrived to Munich to meet their distributors and friends. A quick convo started somewhere in hall 2 ended as a nice sit-down in a restaurant outside. Trenner&Friedl Art monitor will have its successor soon and that's something I'd gladly tackle as the former model turned out to be a true champ. As an avid watch aficionado, Andreas collaborated with the well-known German watchmaker Alexander Shorkhoff and the outcome was seen on the former gent's hand. This beautiful watch will be limited to 25 pieces, each individually numbered. It's high time to start saving, €2'500 is the ask.
Andrzej Kisiel – Polish AUDIO magazine and EISA judge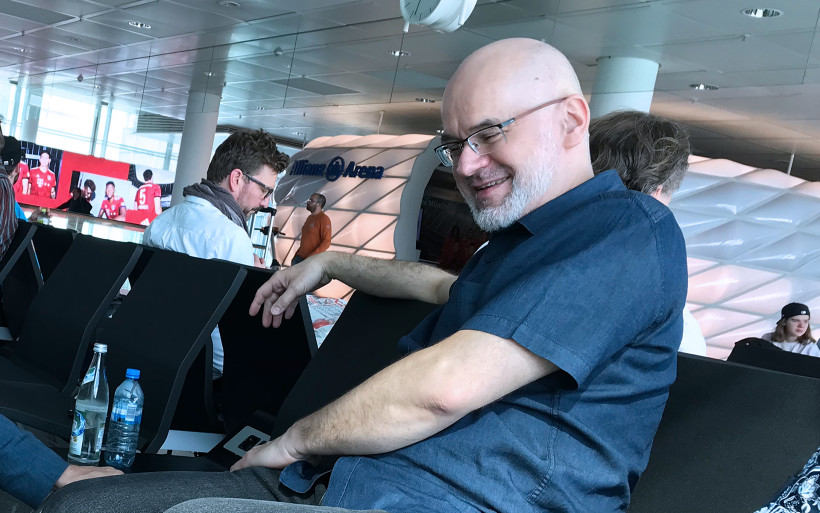 I've met Andrzej at the airport on my way back to Warsaw. I knew who he was for years but the occasion to exchange cards hasn't happened until now. Along with Wojtek Szemis who was also there, the three of us sat in the far back of the plane. Something was obviously in the air, the atmosphere was grim and then suddenly things happened. No regrets gents, no regrets at all. But before we'll go there, a thing or two you need to know about Andrzej. He's one of the most, if not the most tech savvy guy in Poland as far as speakers go. As a chief-in-editor of Polish AUDIO magazine, he reviewed and measured hundreds of such products and he's been running this mag since early 90s. He's also the active EISA judge since 1997 and his first speakers he DIY-ed when he was not more than 16. This man's technical knowledge is abnormal to say the least and it's highly likely that Wojtek Szemis would agree with me here. Two days later I called Andrzej to get some additional nfo of who he is exactly and – as a chatty type which he undoubtedly is – he took his time to explain what's what. 40+ minutes to be exact. Long story's short, what he said is more than enough for a rather lengthy and utmost interesting interview, which perhaps one day will happen. In any case, we'll continue Andrzej's story in the paragraph about Wojtek.
Arkadiusz Szweda – Sveda Audio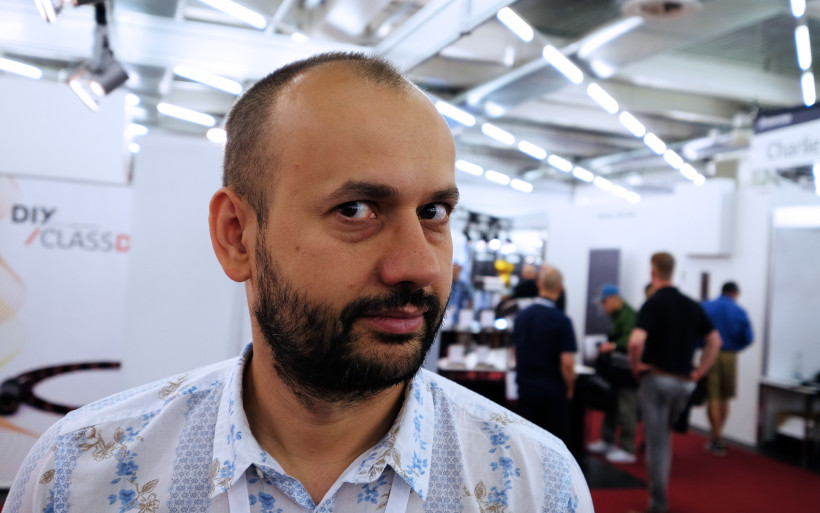 This year Arek exhibited with the LampizatOr crew. At first he wasn't too optimistic about the environment as they weren't able to secure a proper room, thus were forced to showcase their goods out in the open and with no music most of the time. Still, rather generous crowd surely helped to keep his spirits up and the decision to go to Munich turned out to be the right one. All in all, the man himself knows all too well that in order to exist in the audiophile realm, he has to be visible and that's what Munich's High End is for.
Cezary Woś – Acoustic Manufacture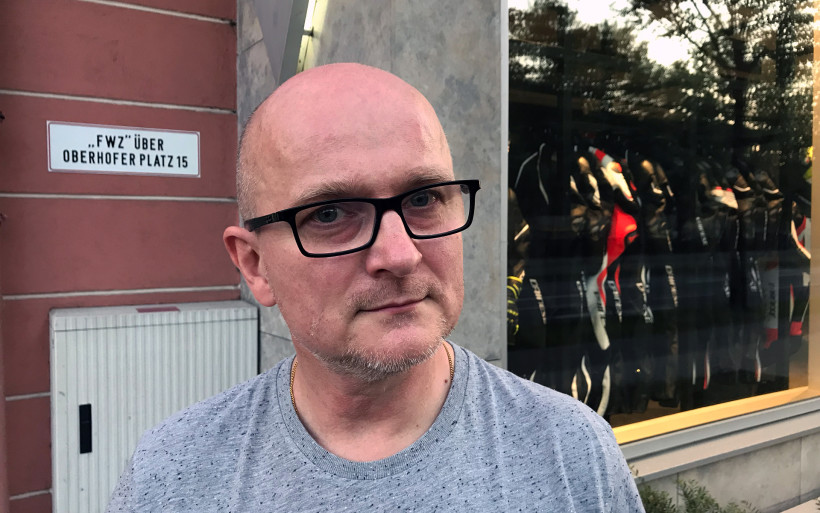 Acoustic Manufacture is one of the most known acoustics related businesses here in Poland and Cezary is the man who runs it. He works with many distributors, has many customers and his products were showcased in several rooms at MOC. But I haven't met the man there, we had a proper and rather lengthy chat in a restaurant. It simply turned out the two of us were invited to a dinner organized by the same person. And Cezary had a number of stories about peoples' acoustic knowledge, which at times was simply very poor. It very quickly turned out that we clearly were on the same page as far as i.e. QRD diffusers go and to hear these between speakers is to understand. His mindset was also interesting. Usually Cezary provides a full truck loaded with tools for the acoustics related job and it's up to a customer to tinker with 'em. Once the deed is done, our man steps in, makes some suggestions, oftentimes severe alterations follow and things start to happen. This very courteous gent simply knows a lot about acoustics.
Chris Sommovigo – Black Cat Cable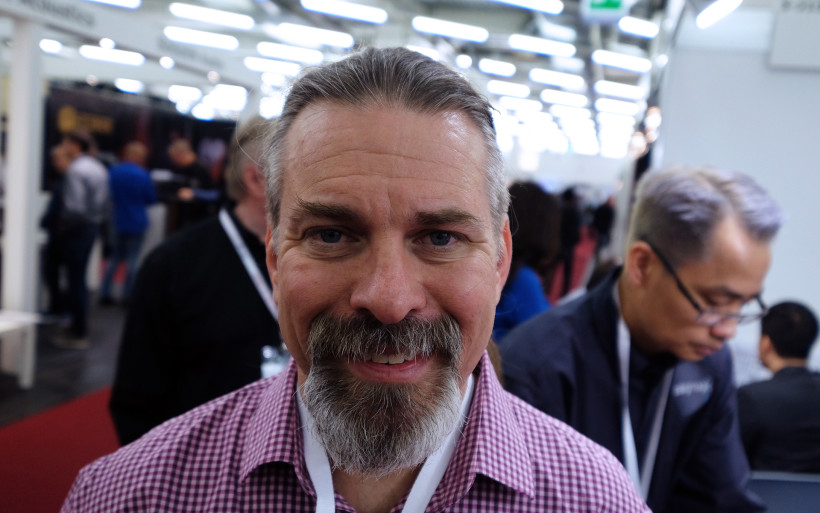 For years I've been aware of who Chris Sommovigo is. No wonder, he's been around for quite a while. To make this one-sided acquaintance even, I came to his booth to introduce myself and the man gifted me with a lovely quality felt bag meant to be used for vinyls. Black discs are neither my thing nor my wife's, yet she doesn't care perfectly happy with it nonetheless. Fair enough. As for Chris, past a minute or so it became very obvious to yours truly that this man's been doing this wacky audio thing for a long time. He's very sharp and direct yet courteous, open and surely knows how to talk to people. Even though our chat was short, I'll remember it well. It was a pleasure, sir.
Christopher Owens and Holger Adler – Voxativ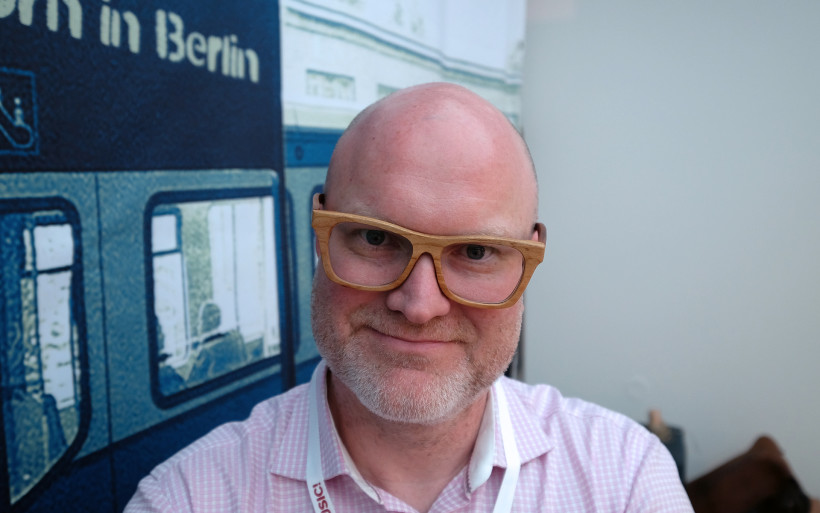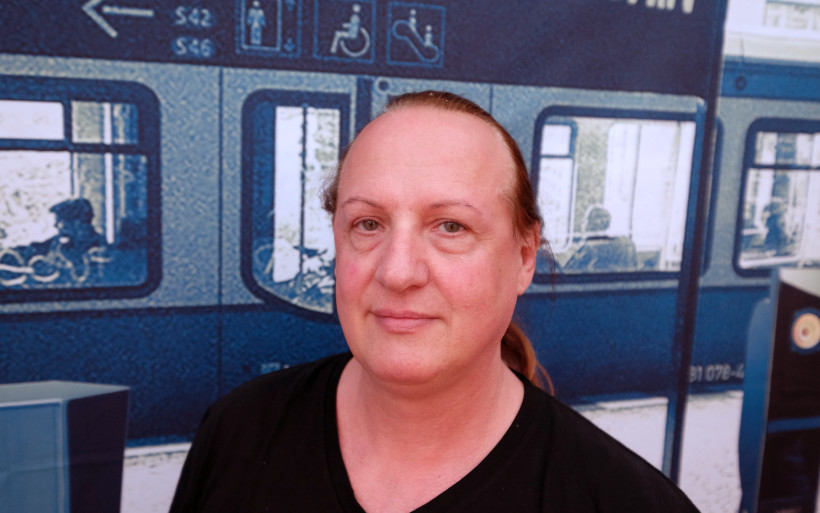 I've tried several times to talk to Holger, yet he had one meeting after another. No wonder, most seats in his room were taken. I was about to leave to a hotel and in the nick of time was spotted. Holger's marketing man – Christopher – led me behind a big curtain as Mr Voxativ was still occupied with his western guests. Being fully aware that full-range speakers are liked a lot in China and Japan, I awaited patiently and talked to Christopher instead. Holger joined us several minutes later and, well, I can't say much but Voxativ's skunk works are very busy. I very much look forward to the outcome as it should include more than just one of Holger's full-range transducers. Interesting, ain't it? Both hosts were very nice and so the vibe in there was great, cheers!
Danny Labrecque – Luna Cables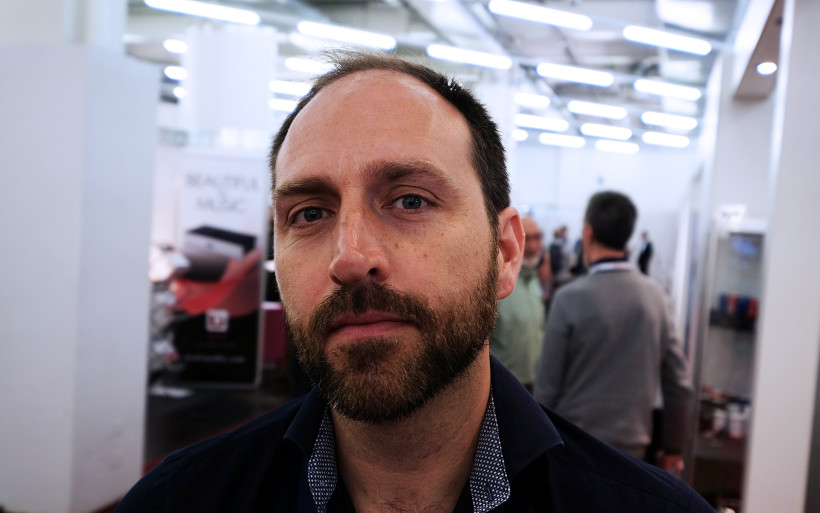 Danny I've met by accident. At times that's how it goes, things not scheduled at all happen and are interesting enough to write about 'em. Products by Luna Cables were used in the very same room where Reinhard Thöress was to be found. When I saw a number of orange leashes, I had to know who's behind these and Danny emerged literally out of nowhere. It quickly turned out that we had several things to talk about and each revolved around Canada. He's from Quebec if I recall correctly and I've spent almost all September near Toronto in 2017. Luna Cables is a newcomer, but Danny's attitude was right and he was super polite. Hey, he's a Canadian. It couldn't have been any different, could it?
Desmond Harrington – Pass Labs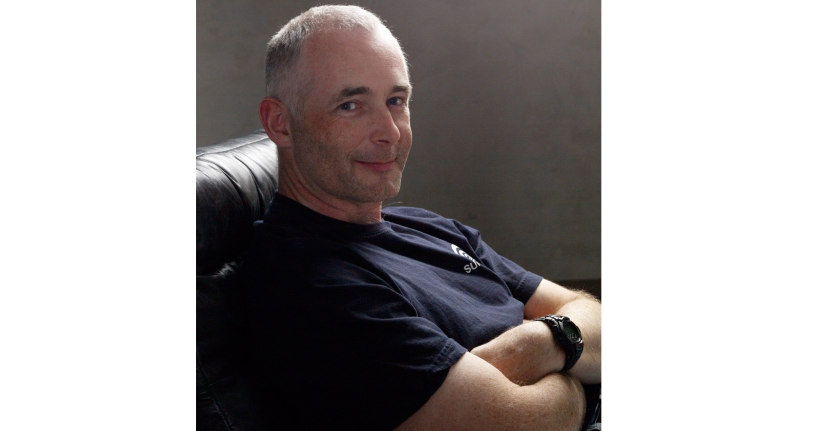 Desmond is the Pass Labs marketing man I've met one year ago in Munich and I've enjoyed talking to him then very much. Shortly past my arrival to M.O.C., the very first meeting I had was with him. Desmond is one of the most direct and pleasant industry people I've had a pleasure to shake hands with. Shortly after common courtesies and trip related stories, he introduced me to new Pass products. When asked about possible digital element in Nelson's work, Mr Harrington followed with: "We do things that have the word 'amp' in their name and that's it; a headphone amp, a power amp, a regular preamp and a phono preamp." For a second there I though that an integrated with a nice DAC inside would be a nice addition. Then I was told that this circuitry gets obsolete too fast and many people use Pass amps for decades. That's a fair point, the digital domain is subject to fads way more than it should. Thank you Desmond, it was a pleasure.
Gabi van der Kleij-Rijnveld – Crystal Cable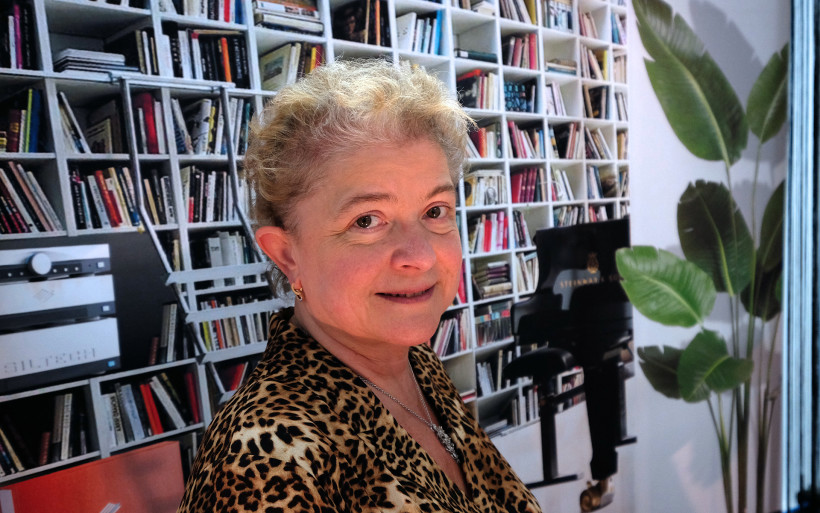 Thus far I avoided the Crystal Cable room, albeit not because lack of any interest on my end, on the contrary in fact. Although very much into witnessing what those finely looking thin leashes do, for years I simply wasn't wise and seasoned enough to properly grasp such items, certain level of self-awareness and experience has to be achieved, I think. Still, some things happen whether we're ready or not. It was high time to wrap the second day of the event, 18:00 o'clock was almost here. When I passed the Crystal Cable room, there were only several people inside and in an instant I recognized Gabi van der Kleij-Rijnveld. To make this one-sided meeting even, we've exchanged cards and shortly after a proper connection was made through Marek – the other knight. The Crystal Lady knows him well, I've told her about what I do and she seemed to be interested in my work. I was also properly introduced to Crystal Cable philosophy. In any case, women aren't seen often in the audio industry, but very smart and sharp Gabi fits here perfectly. No wonder, she's been around for a long time and has been running one of the most well-known cable businesses in the world. Mrs. van der Kleij-Rijnveld, it was a true pleasure.
Gerhard Hirt – Ayon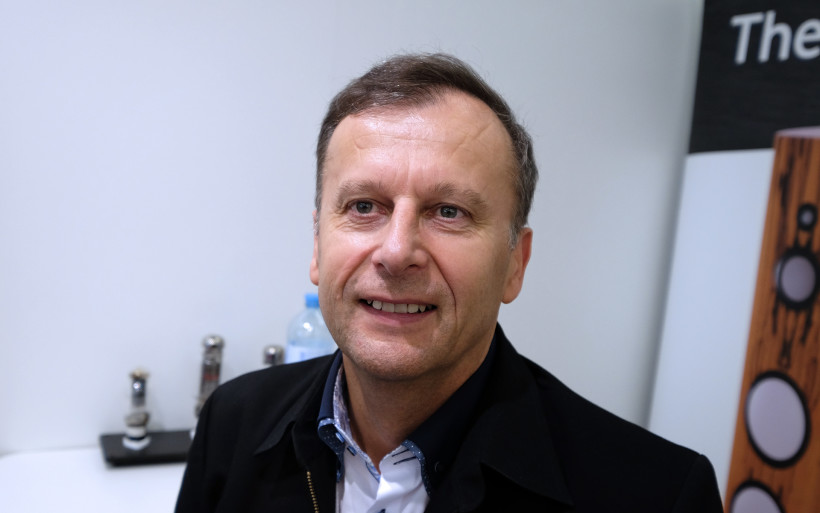 It's quite the story with me and Ayon. I've never reviewed anything by this company. But as a big player, it's always seen in Munich and Warsaw and those two shows I've been covering for years. For the first time I was impressed with the Ayon + Lumen White setup showcased in the latter city's Audio Show in 2014 if I recall correctly. When on the job together, these two brands' performance is of the constant high quality level each and every time, but that's not the best part. When you see someone in the same places year after year, you start to acknowledge this person and eventually an interaction will happen. That's how it goes with me, Gerhard and his colleague. Interestingly when we meet, there's no hardware talk. The usual chit-chatter tackles life, the industry, goals, music, our mindsets and so on. Although easygoing, these meets always remain in my memory. That's why I enjoy talking to the same two Ayon and Lumen White associated gents, seen in the same rooms during the same shows year after year. Plus Gerhard always exploits great music, that's how I got myself familiarized with Zhao Cong and Mercedes Sosa. Good stuff, thank you!
Guido Tent – Grimm Audio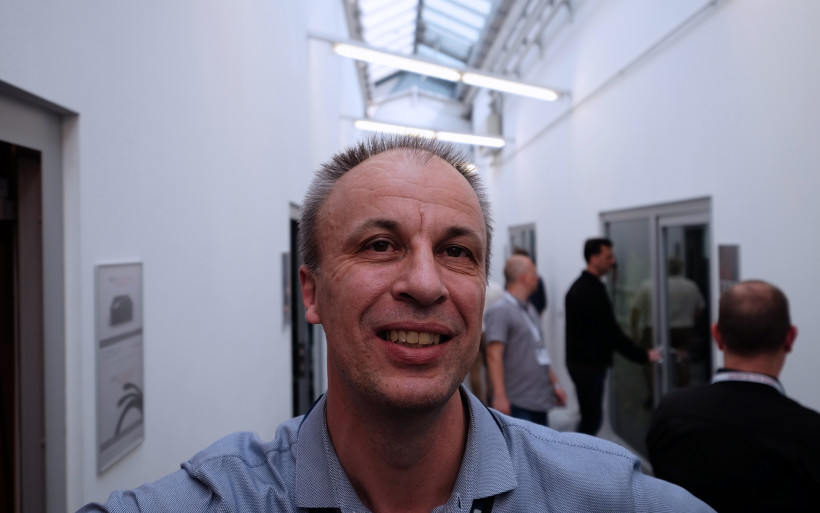 The Grimm Audio room wasn't crowded when I passed by, hence I thought that either now is the time to enter or probably not sooner than in 2019. Long story's short, I've met Guido just minutes before heading back home. The man himself is the technical director in this company and its marketing director – Tjalling Booij – was nearby as well. For a minute or two I was investigated, both gents were interested in what I do and how. Once we got this out of the way and the message of me already fully aware of what they were showcasing inside was clear, we moved on. I look forward to hearing from them again as their LS1be sounded very good. More about this product I'll reveal in a regular Munich 2018 coverage, to be published in the upcoming days.
Ivo Linnenberg – LinnenberG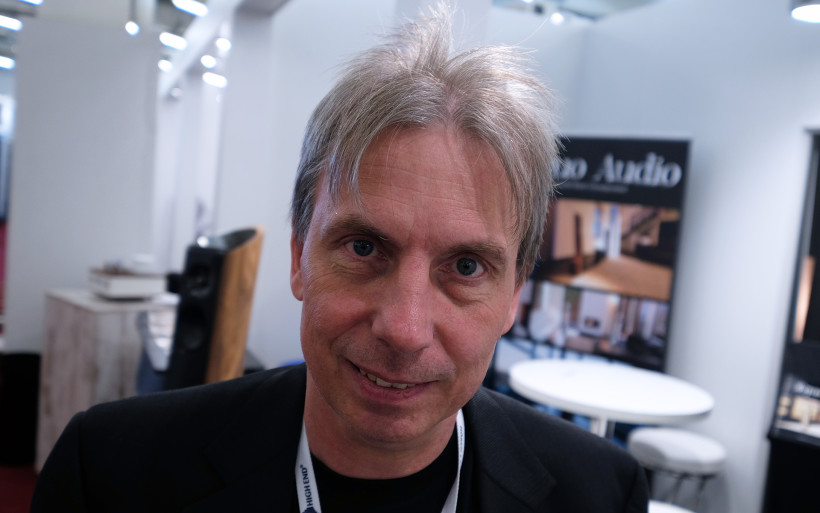 A short talk to Ivo was more than enough to fully understand that he's a true mad scientist of the XXI century. When he talks, he's full of passion and when he listens, all his focus is on you. Past several minutes long convo the former gent grasped what I already knew about his work and the common understanding mode was on. I got the impression that we bonded and I thoroughly enjoyed talking to the man, but there's more. Ivo is aware that reviewers are no toys but real people. Usually when a manufacturer at M.O.C. is eager to send his products for a review, yet later on it turns out that bold words are all there was to it, not a single reply is given in return and the ball is in general dropped, there's no incentive to visit the place 12 months later. Such actions are very short-sighted, it is what it is, yet Ivo acts differently. Not only he answers quickly, but remains in contact even if his review schedule is full. That's the way to do it sir, kudos. Plus, he's a very nice man.
Kevin Kelly – Atlas Cables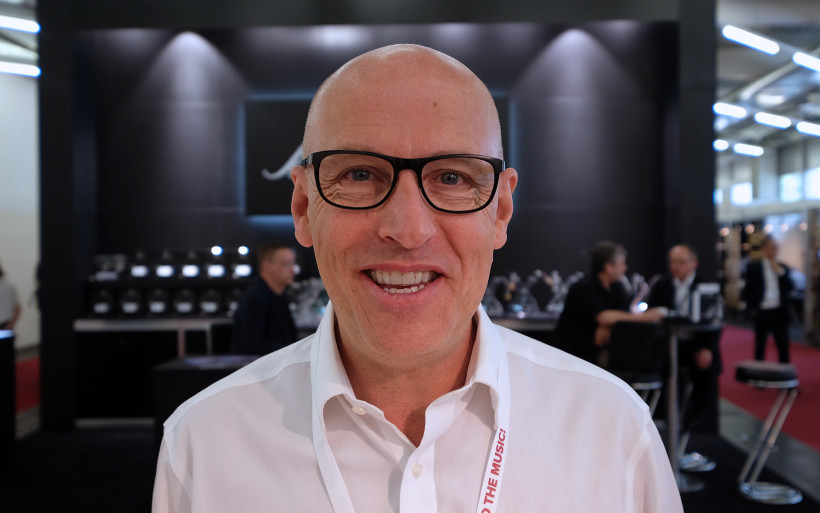 Srajan's review was the reason why I visited the Atlas Cables booth. A small cubicle was expected, yet what I've found instead was far bigger. I've learned several things about this operation from Kevin Kelly. It's been around for many years, has generous range of products with reasonable ask on them and is a no frills operation in general. No wonder, the main Atlas Cables terminator showcased his skills on the spot. Kevin was direct and honest about what they do and a nice man to talk to. He explained thoroughly how they conduct their business and remain as far from snake oil as possible. I'll definitely get in contact with the man in the future.
Łukasz Fikus – LampizatOr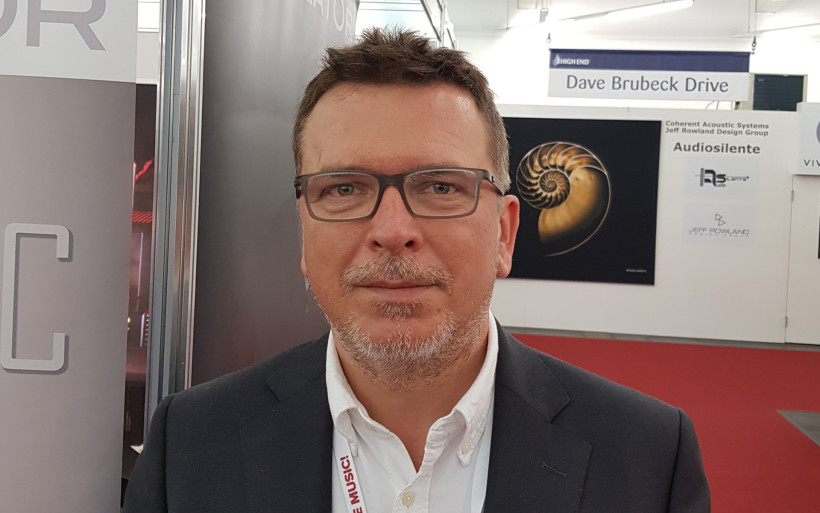 At M.O.C. we exchanged several words only as the event clock was ticking. Łukasz seemed to be perfectly happy, the audience was generous and the vibe at his and Arek Szweda's booth was grand. All hardware survived the trip, which is always a plus. Many people might think that LampizatOr gained enough recognition that it's either one of the big rooms somewhere at the M.O.C.'s atrium or nothing at all. Wrong. Herr LampizatOr's mindset is different. He's all about talking to people whenever and wherever possible. If he had to squeeze in a 1x1m cubicle, he would've done this without complaints and hesitation as that's how he rolls. Come to think of it, I strongly believe that – even backed by recognition level this high – Łukasz isn't going to slow down. Being fully aware that constant brand promotion has to happen and with LampizatOr's infancy days long in the past, he didn't morph into a star of the audio universe but remained sane down-to-earth guy. Our conversations now are similar to those we had years ago and that's something I really like about him.
Marek Dyba – HifiKnights.com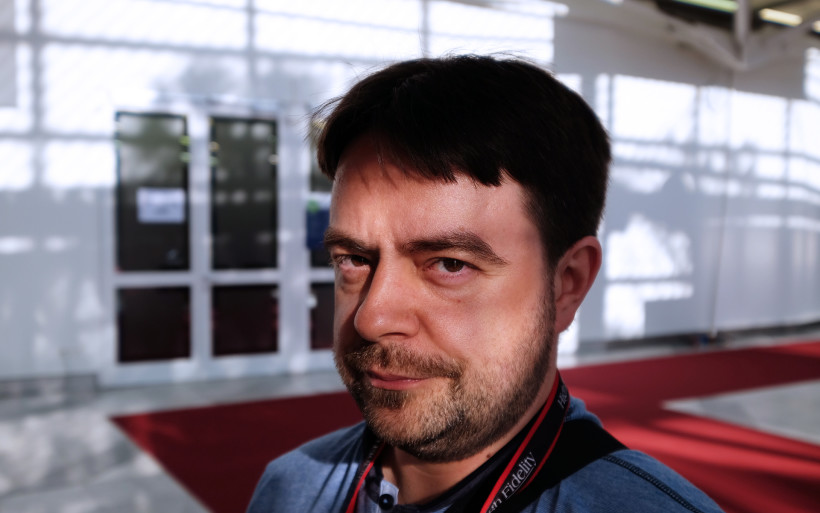 Even though HifiKnights.com is a two men operation, both me and Marek are in contact rarely. He acts independently and the same story is with me as that's how we like it. But when we meet, we talk a lot and almost exclusively about hardware. At times it gets quite amusing as we almost never agree. But Marek's a good sport and one of the most straightforward and direct guys I know. If he doesn't like something, he'll be vocal about it, though in a very polite way. Also, he's a true enthusiast who actually listens to music a lot. Each and every time I call him, I always have to ask him to turn the volume down. And lastly, Marek doesn't cut corners. He does the review job in the good 'ol fashioned 'listen -> write' way, not the other way around.
Markus Ganzmann – Vision Ears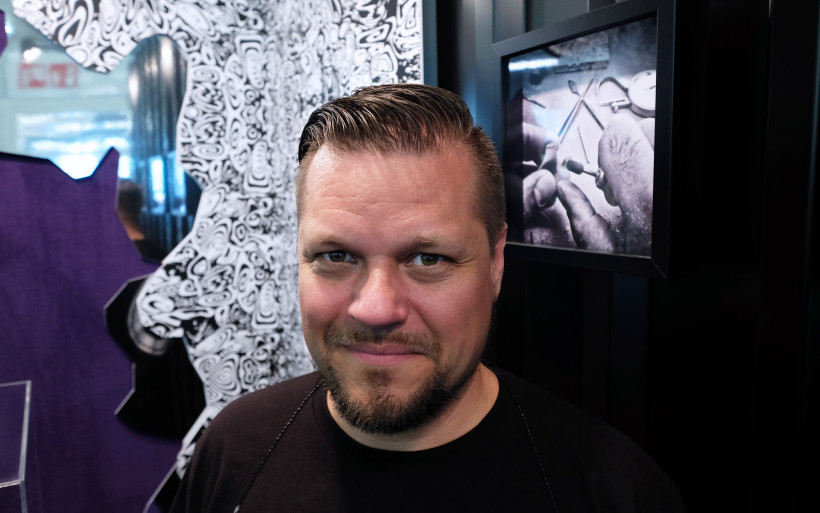 These days I'm not into custom in-ear monitors or any portable products much. But when I saw the Vision Ears booth, I had to say hello. Their VE5 CIEM is my daily driver for several years now and I wondered whether the German team remembered me. They did and Markus was the one who explained what Vision Ears did in Munich. In short, this boutique company showcased their top of the line universal IEMs. 13 drivers per channel, exchangeable faceplates made out of luxurious materials, a very nice enclosure and presto, €4'200 flies out of your pocket just like that. This ask seemed to be insulting at first but Markus explained that this product was designed and manufactured as a no-compromise statement affair. On many counts we were on the same page as the total package screamed quality. Needless to say, a big stack of cash always is a part of such luxurious goods.
Mateusz Przychodzień – Forza AudioWorks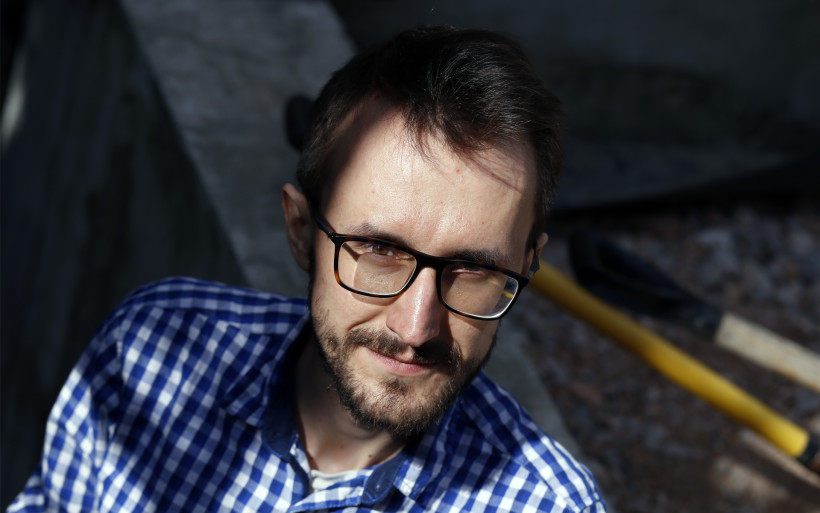 Matt is the owner of a very successful cable company and his black headphone leashes made him very recognizable in the head-fi realm. But the important part is that I've known him before he started his business and vice versa. It's been more than ten years long acquaintance and now he's one of very few people I consider as friends. When I'm in need of an additional pair of ears in order to check if I'm sane, he's my go-to man, though unbelievably picky and obsessed with little things. We traveled to Munich and back together and even ended as dinner guests hosted by the same people. At M.O.C. we split as Matt was after quality subcontractors and I did my journo thing. But each and every time we saw each other there were middle fingers, mother jokes, face palms and other pleasantries of the sort. Needless to say, we share the very same black sense of humour and don't act like adults at all when together. Hey, at times that's what happens when you know someone this long. Cheers mate, it was a real struggle with you.
Massimiliano Magri – Grandinote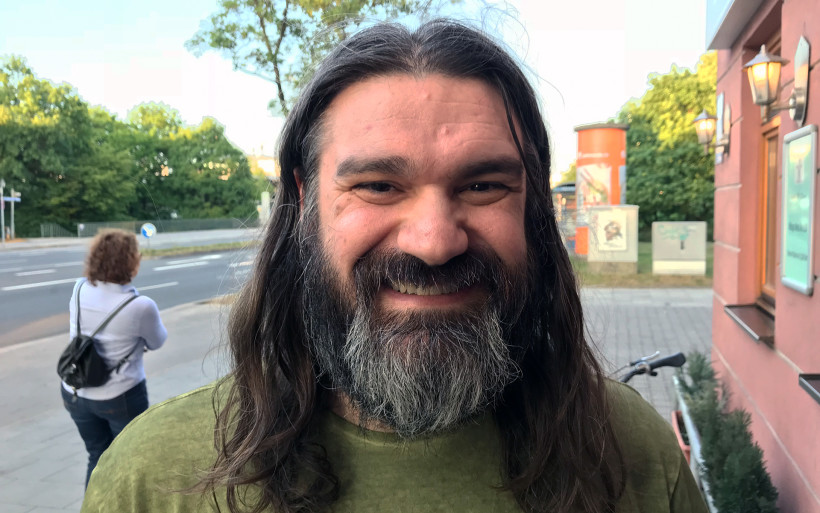 Have you ever wondered how a man made of pure happiness looks like? Well, Massimiliano Magri is one such individual. The rumor has it that someone saw him only mildly smiled once, but the poor soul hasn't lived long enough to tell that tale. That's probably nothing more than an urban legend if you ask me. Why? Picture someone who just won millions on a lottery and now please compare this image to Grandinote owner's photo up above. Yes, he looks like so all the time, hence it's fair to assume that he wins every day, I see no other logical explanation. Yes, language barrier made it a bit difficult to talk to the man. Still, even standing next to him will put a smile on any sad face. What a positive energy, incredible.
Paul Rassin – Aequo Audio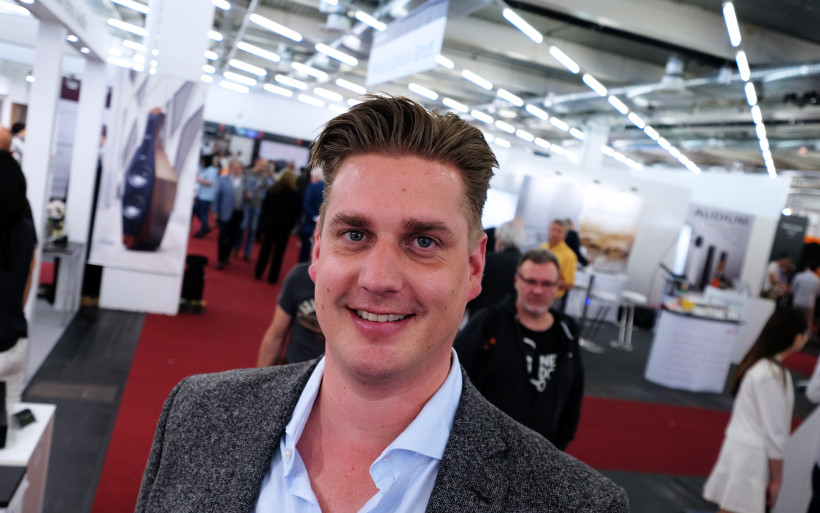 Aequo Audio is a very successful company for a perfectly valid reason. Ensis floorstanders turned the audio world upside down and showcased what this young Dutch operation is capable of. I had to wait for a while for Paul Rassin responsible for marketing and I gladly did. I was very curious how was the business going and was told that it's been booming since the very start. Paul was very happy about Stilla and so was Ivo – the main designer. Reassured that everything was fine and dandy at the Aequo Audio camp, I moved on.
Reinhard Thöress – Thöress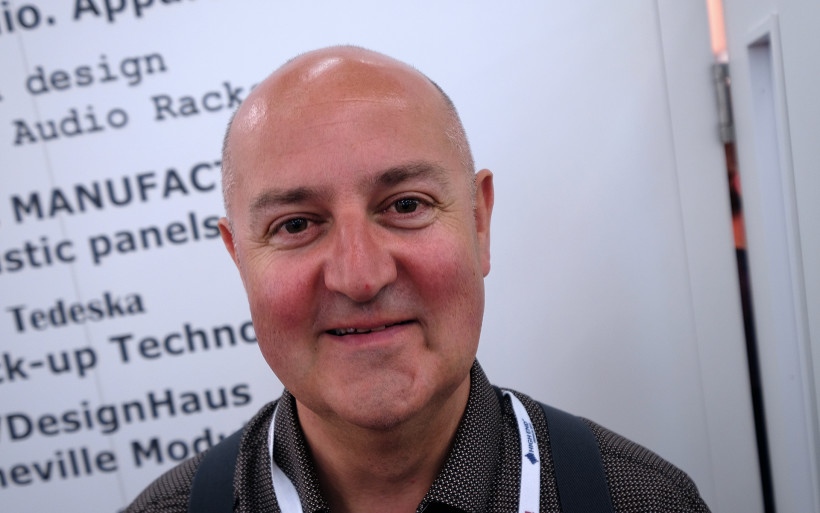 I looked forward to seeing Reinhard again. Actually he's one of the most polite, calm and sane engineers out there. Plus, he manufactures terrific hardware and always pulls off sound I thoroughly enjoy. This aside, the man invited me and several other people for a meal. All of us agreed that the Italian joint we went to turned out to serve food mediocre at best, but company could've been far worse. Marek Dyba, me and Reinhard had an interesting convo about differences between a reviewer and a journalist as there are many according to the other knight. Later on I was informed that Cezary Woś was the one who handled acoustics in Reinhard's room. The latter gent is all about mix'n'match diffusers and dampeners, whereas the former almost exclusively rolls with the second option. Fun and games, it was a top notch night.
Rodolphe Boulanger – Goldmund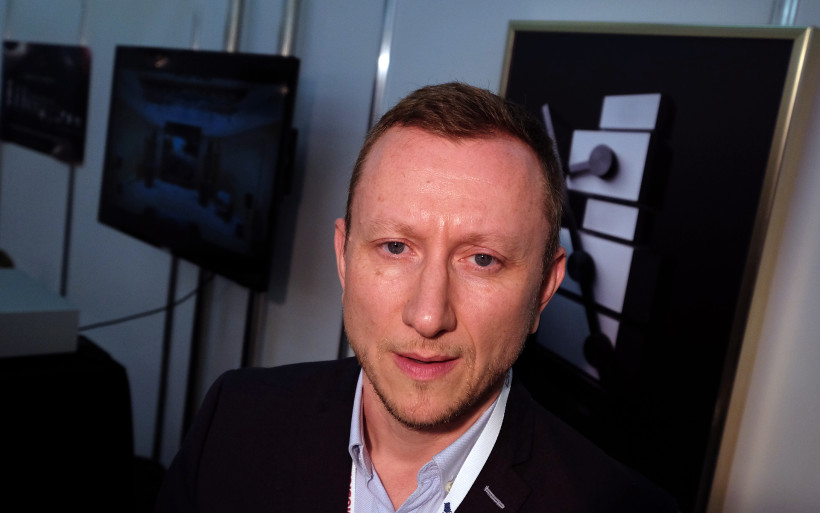 I've been going to Munich for years and Goldmund's booth I've always avoided. For a reason, though. It's good to know your place, reach for things you're actually capable of handling. And having said that, I was ready this year. Goldmund's Rodolphe was the man I talked to and at some point we connected properly. Once he acknowledged that I've got myself familiarized with both Job's product and NuForce STA200 based on a similar circuitry and knew what these are, we were on the same page. There's this misconception when it comes down to the audio stratosphere, where Goldmund obviously is to be found, that a press person willing to reach it has to be very known otherwise it's a case closed before it even starts. Wrong, it's about experience and proper work tools. For Rodolphe the most important thing of 'em all was my previous ride with Goldmund's innards and that's why this company at HifiKnights.com might happen. Rodolphe, it was a pleasure.
Stephen Gong – COS Engineering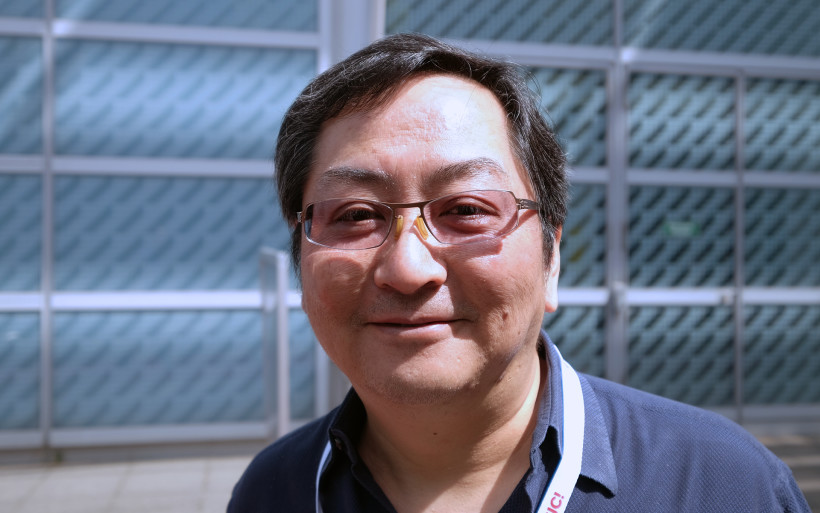 The COS Engineering booth was one of mandatory stops for me this year. Said company provided me with all of their products for a review, was supportive afterwards and exhibited in Munich for the very first time. Finally I could return the favor. I came to say hello and keep their spirits up, but it turned out that Stephen Gong handled himself like a vet. Shows similar to Munich were nothing new to him it seemed, he was active all the time. As expected, a very nice and communicative man thus far known from mails only, turned out to be exactly the same in real life. Among many stories I was told, one in particular piqued my interest. COS Engineering will have a proper amplifier in the not too distant and that's something I look forward to. Stephen, it was a pleasure to meet you in person finally. Cheers!
Srajan Ebaen – 6moons.com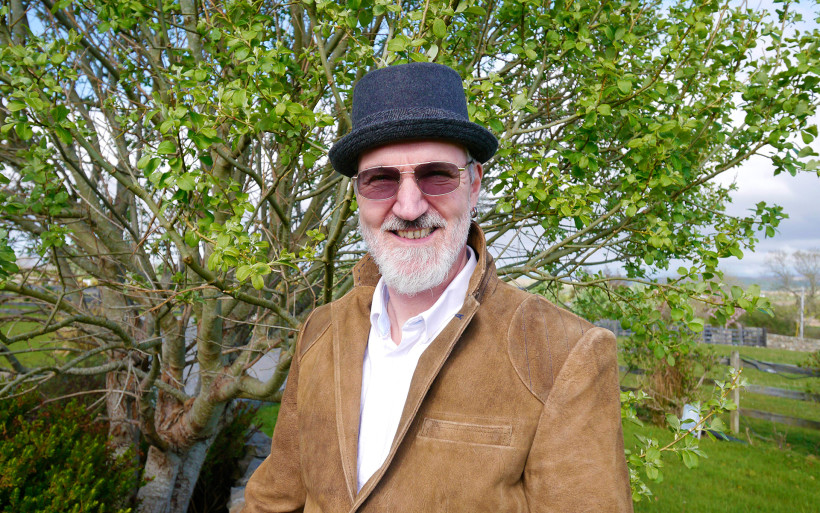 Srajan was the very first industry person I've recognized on that large red-carpeted hallway of M.O.C. I was certain that sooner or later we would've met somewhere, though was surprised it happened this quick nonetheless. Seeing the 6moons.com main man surely was a good start of the German adventure. The usual questions about the length of his stay, places to visit and in general this year's tactics were done in a jiffy. The two of us shared the same attitude regarding our stay in Munich. It was supposed to be enjoyable, hence we weren't into sprint mode and focus on ten things at the same time, this was off the table. Cherry-picking was in order as there was no way to see it all. We've talked a bit about hardware and Srajan pointed out that I need an additional pair of speakers able to sing with low power amps and in general easy to drive. He had a valid point there as each and every time something of 15wpc is a struggle because of a proper work tool missing. In any case, that's how it goes with Srajan. He knows what I'm up to and once in a while provides me with useful guidance. Not only this, when I'm puzzled about something, he's always there to point me in the right direction just like a proper mentor would. Your support is very much appreciated, sir. It was a pleasure seeing you in Munich and 'till next time, hopefully sooner than in 2019.
Sven Boenicke – Boenicke Audio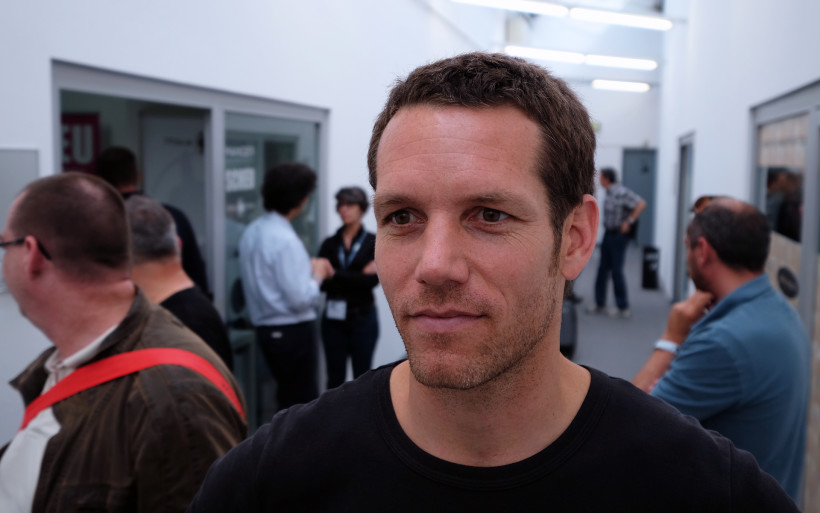 The Boenicke place was always full of people and most of the time this brand's founder was busy either talking to someone or managing hardware. Still, he was able to leave all this behind for several minutes to have a chat outside and that's what we did. It took several years but when Sven Boenicke – aka. the poker-faced Swiss – saw me at his room, there was a mild smile at first, a warm "Oh, I remember you, a reviewer from Poland, right?" message came in next, then mischievous grin, a high five and a hug followed shortly after in that order exactly. Now that's the way to greet a reviewer – yes, that would be me – very happy with his W8 floorstanders and W5 monitors. It's safe to say that Boenicke is a very successful company and our Swiss's wish is to work with more subcontractors in order to speed up the manufacturing process. I keep my fingers crossed then, good luck and see you in Warsaw, sir. It was a pleasure. Fun fact: most mails I'm getting are questions about his speakers. How about that…
Thorsten Loesch – iFi audio and AMR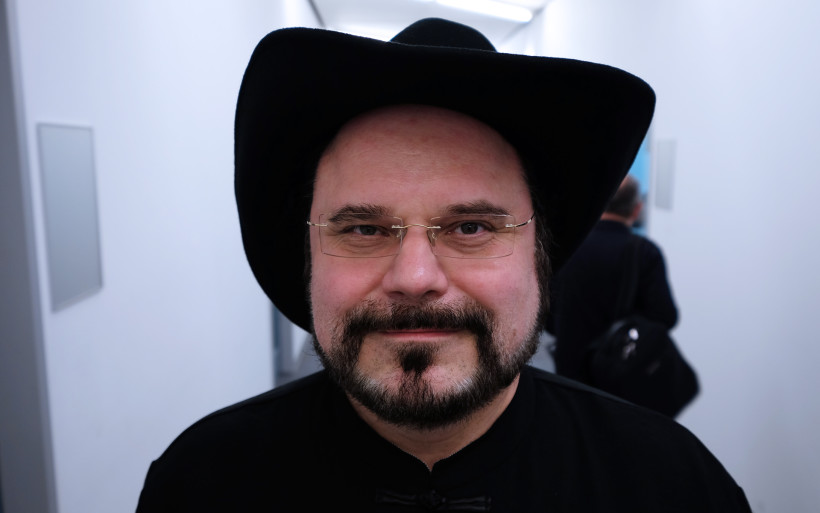 If you'd like to know how a living computer looks like, Thorsten is the closest it gets. I'm familiar with most of iFi audio's products and a fair number of these I've found very clever, whereas far bigger AMR DP-777SE is my home source. But to finally meet the man behind all these, well, this was helluva entertaining. Not only I ended up at the official iFi audio dinner, but someone carefully seated me next to this engineer. I had dozens of very specific questions ready, but here's the kicker, Thorsten was very much into addressing each separately and very thoroughly, on engineering level far beyond my understanding. And he did quite a few of them in fact, it took only several hours which I considered as time as far from wasted as possible. Heck, I was very much interested and he seemed quite amused explaining all this in a room full of some 70 people or so as that's how big iFi's dinner was this year. The next day I witnessed a hilarious situation. Someone asked Thorsten about the distance between M.O.C. and some other place in Munich, the man replied with "8 hours and 35 minutes if you're in the walking mood my good man" and was very serious at that. This paints a very accurate picture of how he's internally wired. It's highly likely that all he sees instead of people, trees, buildings and sky is very much Matrix alike code. Thorsten, I had a blast!
Tomoyoshi Sugimori – fidata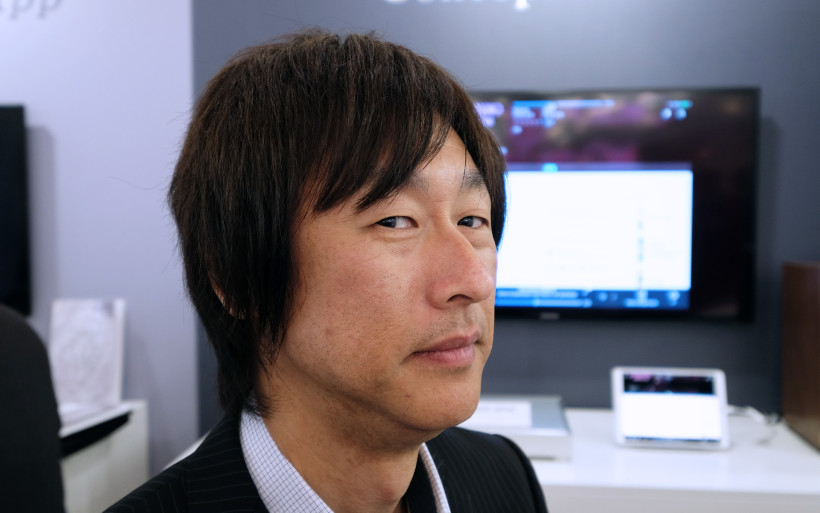 Thus far I've reviewed only one Fidata product as this company hadn't had anything else going on. It's not because they're slackers, though. This company represents the typical Japanese engineering style, namely patience and attention to every detail. They're in no rush and are ready when… they are ready. Fidata HFAS1-S10U got our award in the end and I wanted to meet the man with whom I was in touch. The whole team arrived to Munich and Sugimori-san turned out to be a very talkative and friendly person with terrific sense of humour. If you think that people from Nippon are withdrawn, think again. Sugimori was the exact opposite and I had a blast at his place.
Vincent Brient – TotalDAC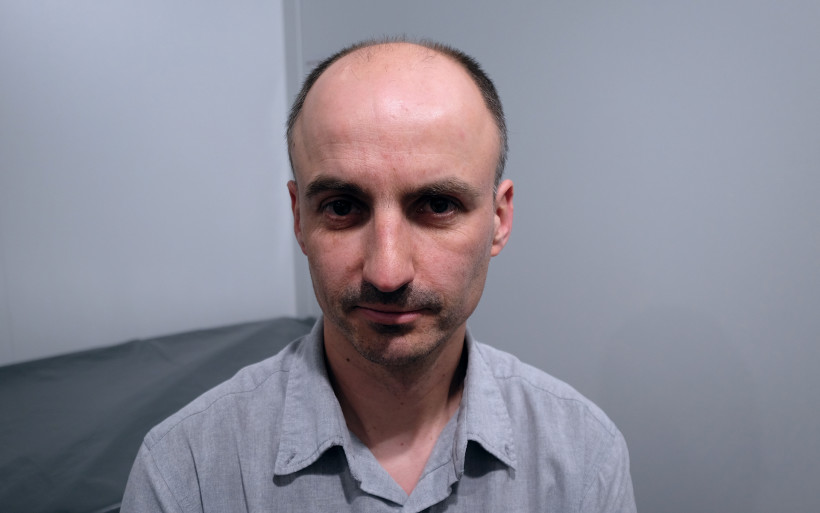 It's been two springs since I saw Vincent and he hasn't changed, not one bit. When asked how's it going, he replied that he's doing well and is maxed out. To clarify, he's not able to do anything on top of his daily routine, his business is very steady. No wonder, he's been around for years, surely deserves to be in the safe zone and a room full of people each and every time I passed by backs this story very well.
Wojciech Szemis – Szemis Audio Konsultant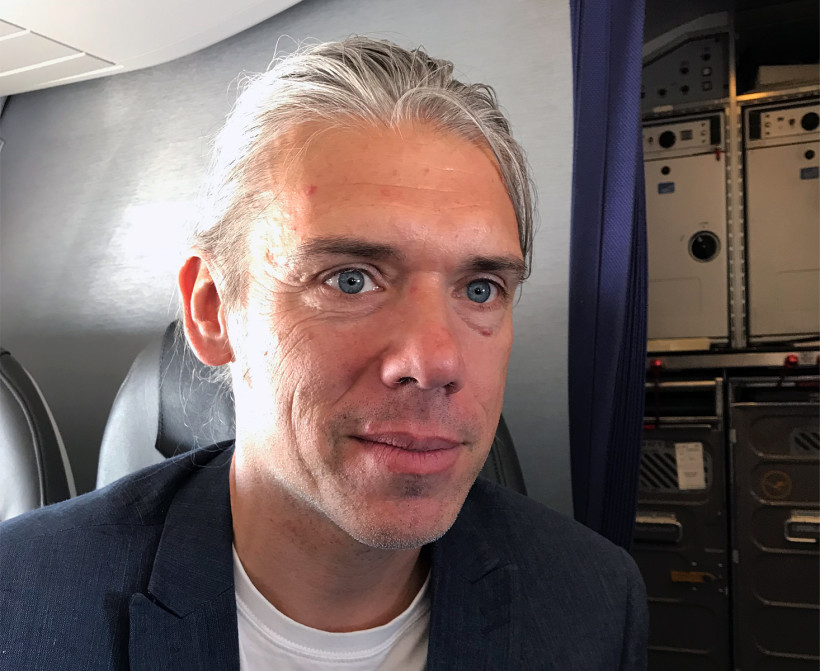 Several things you need to know about Wojtek. He's responsible for brands such as Kondo, Audio Note and Sugden in Poland and is an artist. Painting is his thing. During our local Audio Video Show in November 2017 Wojtek presented a very unique and awfully expensive (€60'000) speakers, his own take on Snell Type A III by Peter Snell. Our man's goal was to develop floorstanders perfect for Kondo electronics. He aimed at 93dB of efficiency, closed enclosure, 12″ woofers, easygoing impedance with minimal level at around 6Ω and a wide sweet spot. Whether he succeeded is a different story. Some people say he did and with a bang, whereas others… it doesn't matter. What matters is that Wojtek was able to pull off something very impressive, that's my subjective take on his costly coffin alike affair. Now let's get back to that plane story started with Andrzej Kisiel. Yours truly was mere observer as he realized quickly that silence was the smart play. You see, when a very tech savvy engineer (Andrzej) known for his speakers related knowledge starts a discussion with an artist (Wojtek) very much convinced that his floorstanders do perform also because of a certain wood type manufactured by a luthier and rather immeasurable things of this sort, well, this has to obviously lead to a fistfight at least. No such thing happened as both gents obviously know each other well. But it was a lot of fun to see the sane side represented by Andrzej and Wojtek's far more esoteric approach. Shortly prior to landing all three of us agreed that the former man somehow managed to manufacture a very impressive product. How exactly? Please ask Wojetk himself, it's quite the story. Cheers!
Summary
And that's a wrap. Hopefully you've found this a bit different and personal take on Munich's High End 2018 any entertaining. A big "thank you" goes to all people showcased up above; for your time, engagement, pleasant interactions and very positive vibe. Apologies to anyone not present in this publication to whom I talked to, there were some unplanned issues this year I wasn't able to address. 'Till next time!