Products affordable, compact and oftentimes unusual have been iFi audio's bread and butter for years, though this changed significantly once its Pro series emerged. Pricier, bigger and bolder, this desktop family is meant to throw punches far higher and successful at that, whereas its most ambitious member to date – iFi audio Pro iDSD – arrived just recently and is this review's hero. Enjoy!
Introduction
Originated from Abbingdon Music Research, the iFi audio company clearly is in the long term audio game. These people take their time, always are up to something and have surprised the industry many times already. Their products seem to be casual on the surface and far more complex underneath, tricky even. Quite self-explanatory decks such as micro iDSD Black Label, micro iCAN SE, nano iOne or the recently released xDSD target broad audience, whereas iGalvanic3.0, AC iPurifier, micro iUSB3.0 or iEMatch were designed to combat specific issues or up the performance ante on relevant though rather non-mainstream counts. There's undoubtedly a lot of iFi hardware to play with, to a point where it matters not with what setup one rolls daily. It's highly likely that at least one critter by the Brits will find its place in there anyway.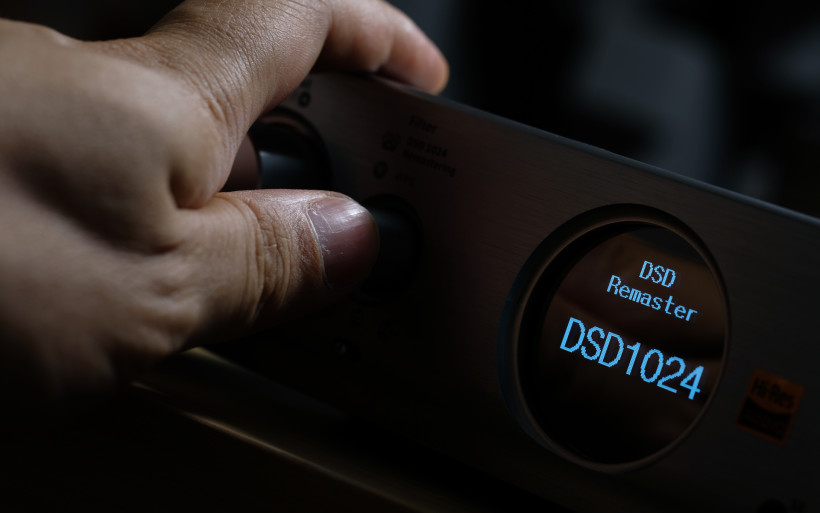 Strong focus on goods petite, accessible and made on the well-known AMR kitchen table led to iFi audio's rapid recognition increase. This brand's minimalist portfolio expanded significantly over the years. These days it's crowded to say the least, whereas affordable pricing all across the board implied that the most feasible direction to expand was up. That's presumably one of the reasons why the Pro family was born. It had to emerge eventually for the company to grow, whereas all hardware released earlier laid the groundwork for it. It's no secret that cost-effective boxes build a given brand's presence on the market far quicker than expensive hardware. Needless to say, the Brits figured this out years ago.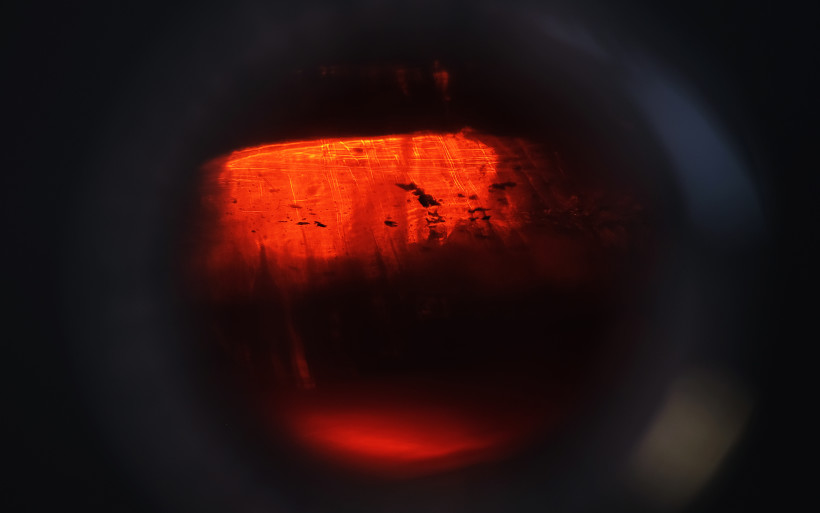 Pro iDSD is the most ambitious iFi audio product for a reason. The very first hint of this machine developed dates as early as January 2014. The prototype showcased during the CES event back then is a far cry from this review's hero. Digital hardware gets obsolete rather fast, thus the Pro iDSD case presumably involved not one but many returns to the drawing board along the road and a major revamp or two probably followed accordingly as well. It's highly likely that more than once this project landed on the back burner just to make room for important products such as nano iGalvanic3.0 (another time consuming and difficult affair to pull off) or Pro iCAN. Hence iFi's flagship DAC not only has undergone significant changes in time, but also inherited this company's proprietary tech derived from devices of significant importance released earlier and already field-tested. The outcome as seen today is nothing short but a monster capable of very unique things, at least it looks like one. But is it really?
Build
The product arrived in a typical white box reserved for the Pro range. Its top floor loaded with dense foam form was occupied by the machine itself. One of two small boxes found inside hid iFi's iPower Plus switching PSU, whereas a WiFi antenna, a handy flat-headed screwdriver, one Toslink adapter, a short RCA cable and one USB3.0 harness were all found in the other. Once all Pro iDSD's options and features are taken into account, to get familiar with a very useful manual included in the package is my strong suggestion. And lastly, a small plastic RC with only four membrane buttons was found in the box. It allows one to adjust volume level only, but it's better than nothing.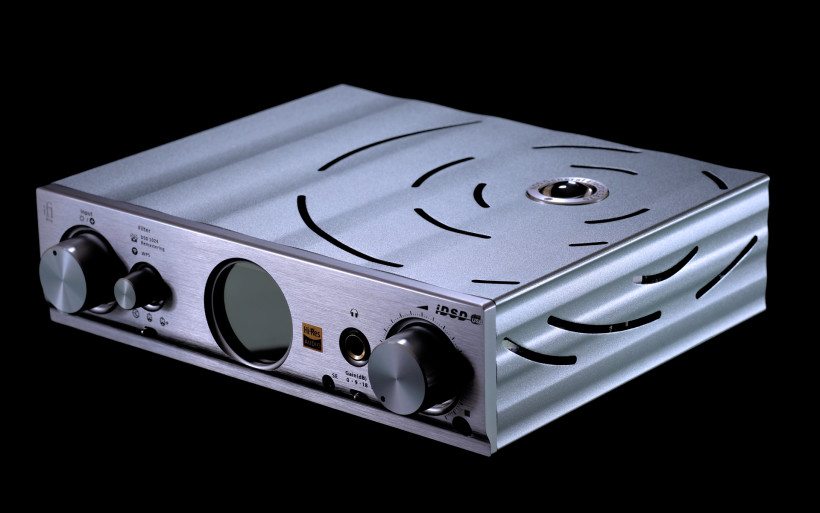 Pro iDSD is iFi audio's flagship DAC. But then again, it's also a full-fledged network streamer and more than capable headphone amplifier, all stuffed inside of an enclosure many would consider as rather compact. We're not there yet, though. The more time one spends with iFi's TOTL DAC, the more additional features are discovered. The D/A conversion part is the most significant one of course and as such it comes before all else. But it became quite obvious very early on that the Brits took the no-prisoners approach with their latest deck. It can play music from an external self-powered HDD/SSD/pendrive, a microSDHC card, a NAS or wirelessly and once it's connected to a LAN, the MÜZO app is the software to operate all this. It's compliant with DLNA, AirPlay and allows one to stream music via services such as i.e. Tidal or Spotify. It's highly likely that this list will expand in the future. Even though it's not my first choice, the network component proved to work as intended, it covered my fairly limited streaming needs. The takeaway is that when multiple filters, headphone outs, analog modes, digital inputs, studio readiness and compact size are taken into account, Pro iDSD offers set of features my very eyes haven't yet seen. Not only in its price range but in general.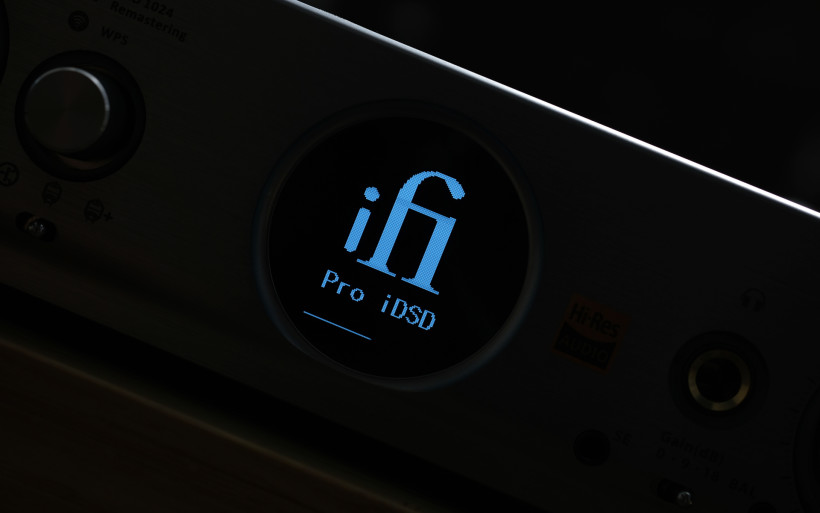 iFi audio Pro iDSD measures (WxHxD) 220×63.3x213mm, weighs 1.98 kilograms and its enclosure is fully aluminium. The view's quite familiar, we've seen it already in the same company's Pro iESL and Pro iCAN. Wavy top and sides are complimented via openings which form a circular pattern and provide heat dissipation, whereas a very nice round window found in the middle protrudes a bit and allows one to see valves magnified. Once these are on the job, the look's fabulous. Instead of various feet/washers widely used in the industry, Pro iDSD's underbelly sports a large, flat rubbery pad with round cut in one of its corners. Once two iFi's Pro range decks are stacked, that's the place where the abovementioned glass window goes and two machines placed evenly one on top of the other is the outcome. I've found this very clever. Once the product's price is taken into account, the overall fit'n'finish is top notch and its design is subjectively lovely.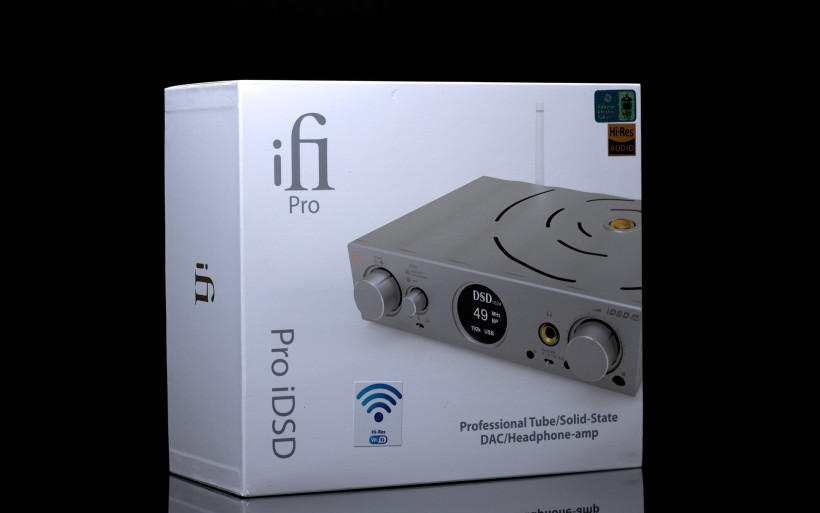 To label my loaner's front as very crowded is to put it mild at best. Pro iDSD's top left corner sports a nice LED logo, which indicates the state of the unit via four different colours. A bit below there's the main on/off button and a large input selection knob sits further to the right. Not turned but held or shortly pressed, it respectively inverts polarity and dims the brilliant OLED display found in the middle, whereas a small knob nearby sets the product's analog output in one of three modes in total; Solid-State, Tube and Tube+. This feature also found in iFi's Pro iCAN actually is one of the strongest cards held up in Pro iDSD's sleeve.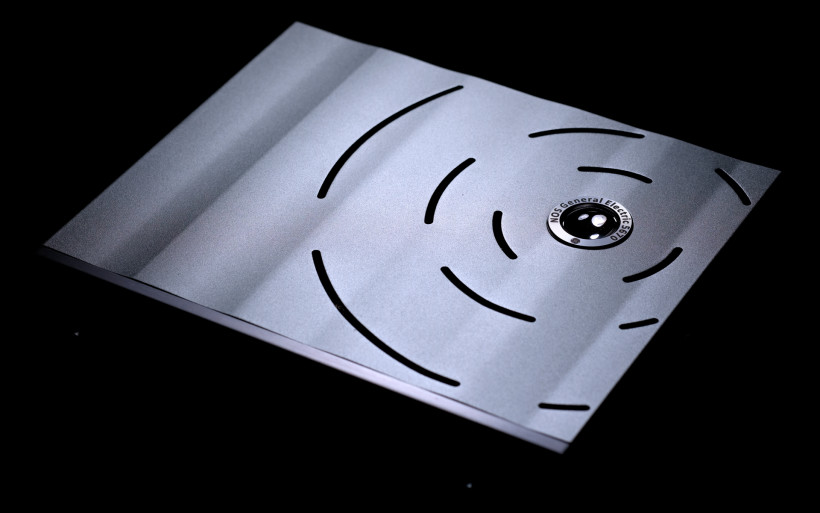 Moving on, another small knob allows one to cycle through five different digital filters (with various tap number and pre-/post-ringing) and upsample PCM signal to 705.6/768kHz in the process. Once pressed, it also enables the 'DSD Remastering' mode, which converts all incoming signal up to DSD1024. With all digital filters taken into account, a user can have music served in the PCM, DXD or DSD fashion effectively and various modes can work together at the same time, i.e. the Apodising filter plus the DSD1024 Remastering. The math here is very straightforward. Available DSP options implemented in Pro iDSD and their combinations are generous to say the least.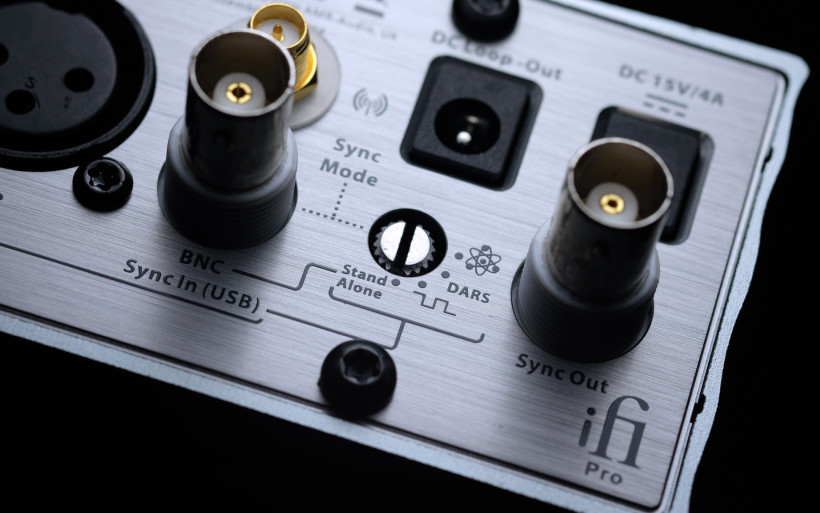 Next in line is a centrically fitted OLED screen, which displays green marks on perfectly black background and all necessary info (incoming sample rate, an input used, filtering method applied and digital signal type). Three different headphone outs (SE 6.3mm, SE 3.5mm with iFi's proprietary TRRS S-Balanced and a regular balanced 2.5mm) a bit further to the right neighbour with a suitable gain switch (0/+9/+18dB) for headphone outs and a large knob next to these regulates volume. It automatically goes all the way down once the machine is turned off, which I've found useful. And lastly, behind a small black window nearby there's an IR receiver.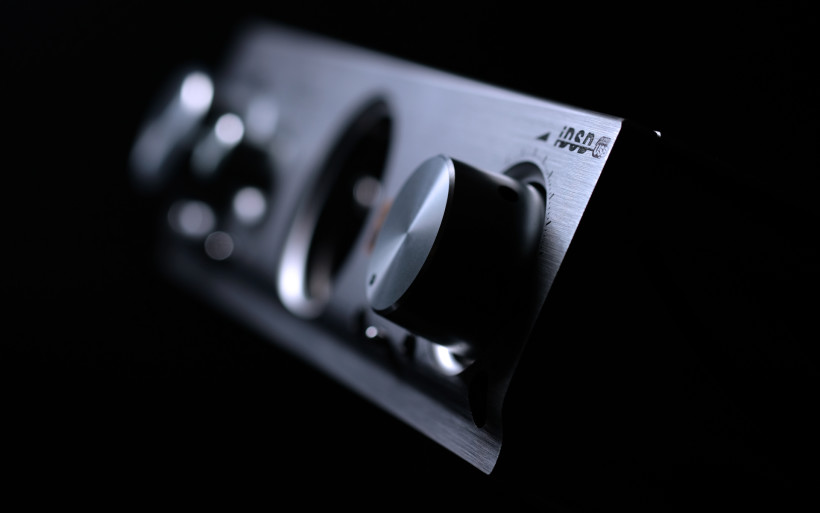 Pro iDSD's rear is even more crowded than its front. XLR and RCA outputs are a rather regular view, though their mode selection dial nearby surely is not. Operated via a petite screwdriver included in the package, it allows one to set analog outs not only as either fixed or variable but tailored to work with regular (HiFi, 2.3/4.6V for RCA/XLR) and studio grade (Pro, 5.6/11.2V for RCA/XLR) equipment. These are not two but four settings in total. Next in line are six digital inputs. AES/EBU, USB3.0 and S/PDIF coaxial/Toslink combo are the usual suspects, whereas RJ-45 in, USB type A source host and micro SDHC reader indicate clearly that iFi's all about options and versatility as far as transport duties go. A bit further to the right sits a WiFi antenna and two BNC sockets are its neighbours. The one on the left can be used as a regular digital input, both allow to i.e. sync Pro iDSD with an external atomic clock and via a small dial in-between these, one of four sync modes can be set; Atomic, DARS, 10MHz and Standalone. This unusual feature indicates Pro iDSD's studio related compliance, whereas this machine's DC Loop-Out located in its rear's top right corner can feed one additional iFi's Pro range product, thus a single external PSU to handle both is needed. A separate DC in located nearby accepts any 9-18V power source of minimum 60VA rating, although the manufacturer recommends the stock iPower Plus.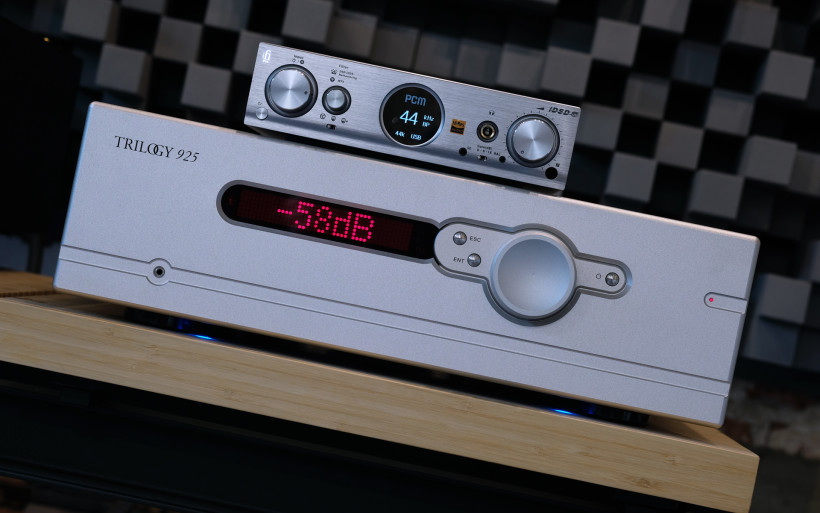 The view under Pro iDSD's hood is impressive. It's tight in there. Key capacitors aside, all electronics are SMT'd and occupy three main PCBs. The smallest with XU216 X-Core 200 XMOS (powerful enough to not only render but also decode MQA, to be added via FW upgrade in the near future) based USB receiver, Xilinx Spartan-6 'Crysopeia' FPGA and a WiFi module sits on top. The longer DC/AC board generates high-frequency waveform, which is then rectified and filtered via a choke input capacitor, whereas DC bus made in the process provides voltages for all sections. The one which feeds digital circuitry is filtered in Elna Dynacap DZ capacitors (6.6 Farads in total) and stabilized via LDOs with local LC filters, whereas analog stage voltage is additionally backed by regulators based on iFi's custom OV2028 op-amps. The 60V rail for valves only is separately filtered in multiple inductor/capacitor stages based on Elna Silmic II caps.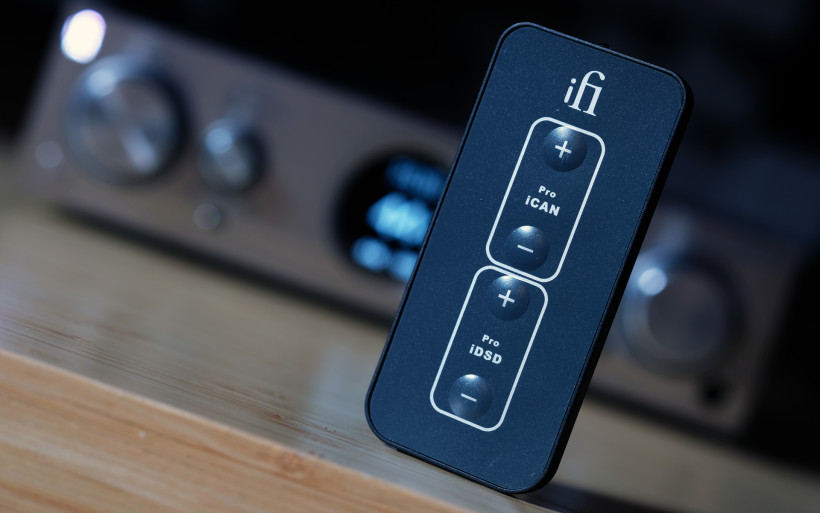 All inputs are galvanically isolated (USB as well), incoming data is first put inside a memory buffer and then subject to AMR/iFi's proprietary GMT reclocking/jitter defeating tech derived from AMR's DP-777 DAC. If any DSP is applied, the stream goes either to the Crysopeia FPGA first and then to the D/A circuitry based on four Burr-Brown DSD1793 chips, or to the latter directly. These DACs aren't stacked just in order to push the product's SNR higher. Used in voltage mode and interleaved configuration, these buggers provide 16 differential mixing signals and have their datasheet limitations bypassed. Then a 3rd order low-pass filtering and (if Pro iDSD's outputs are set as variable) a motorized 6-track based ALPS volume control kick in in this order exactly. The product's analog stage is very much alike the one inside of Pro iCAN. It's based on NOS JAN GE5670W double triodes, J-FETs and MOSFETs. Pro iDSD's circuitry is fully balanced, entirely direct-coupled and in class A. Signal routing is handled via Omron's multi-purposed relays with gold-plated silver contacts. Interestingly, the product doesn't sport a separate headphone circuitry, though its pro use ready line stage able to handle loads of 200Ω to as much as 10V will drive vast majority of headphones on the market. Put shortly, a signal runs through the machine's analog stage to headphone outs directly.
Sound
Reviewing product as complex as Pro iDSD is anything but easy, simply because its multiple options impact an outcome audibly. It takes a lot of time to know them all, then average the result and proceed with conclusions. The starting point was the Solid-State mode with no filtering/upsampling involved. The Pro iDSD was used in the main rig along with my trusty laptop, the Trilogy 925 integrated and Boenicke W8 floorstanders. In this scenario the English machine switched places with my LampizatOr Pacific and had its analog outs fixed. At some point most available modes, filters and digital inputs were tried out, whereas the headphone out was the last one.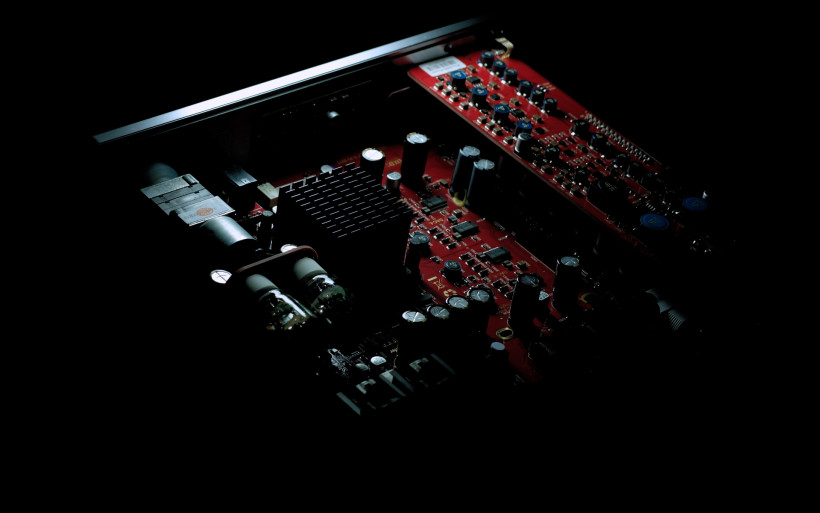 In an instant it was heard what the Pro iDSD was all about. First and foremost it delivered a surprisingly well-developed and size wise humongous soundstage. The image this machine created was nothing short but grand, just like the product wanted to say: "Hey you, strap your seatbelts! I'm petite but my soundscapes aren't!". The Swiss floorstanders filled the whole room with sound very effortlessly and further amplified the effect via exceptionally direct and engaging delivery. Pro iDSD showcased all front row's instruments in big, well-bodied and present fashion. In this regard in particular it sounded boldly enough that it actually took me a while to adjust to this new order. There was a method in volume this large though, the show happened right here and right now with no ifs and buts, the sensation of musicians very much alive and on the job at my place was constantly felt. This feature alone led to a fun factor of intensity very rarely associated with sources.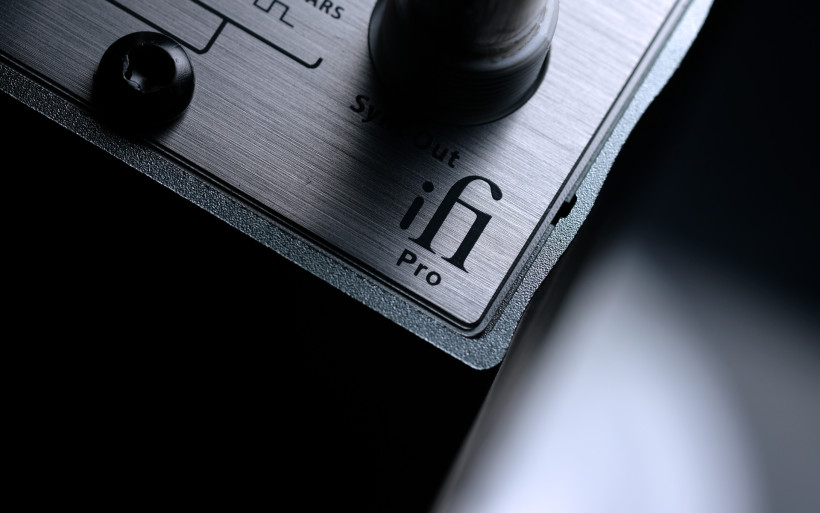 Pro iDSD was built to serve music and its very unique character is strong. Early on it seemed a bit over the top even. But the longer I listened to this deck in my main listening room, the more obvious it became that the sound it introduced was as far from boring as it gets. With such an attitude this actually seemed impossible. I also suspected that the combination of Pro iDSD's Solid-State and either of the two bitperfect modes available would net the leanest and fastest outcome and partially this was correct. But the core of this machine's characteristic always prevailed. Onstage grandeur, volume and presence were audible all the time, though happened to be just several among many of the Brit's embedded virtues. There was more.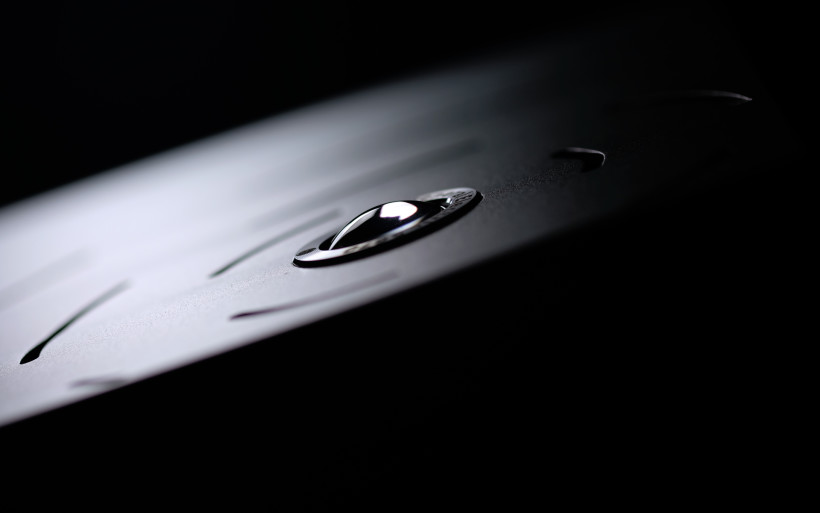 Very much organic texturing arrived as the second most prominent feature of my loaner. The sound wasn't neither fuzzy or warm nor cold, mechanic and piercing but pleasantly substantial and moist instead. It actually was a good reminder of what old multibit DACs used to pull off. It wasn't about elevated temperature but vivid tissue and carefully dosed hydration; generous enough to contribute to the fabulously flexile and liquid outcome yet not abnormally elevated to dilute or excessively soften it. The conclusion was that the Pro iDSD had to be tuned by someone deeply in love with music. This approach actually served poorly recorded tracks well, it masked their artificiality, grain and sharpness to a degree, thus made rock and metal tracks normally unlistenable a fair bit more bearable. Still, in spite of Pro iDSD's inherent roundness the effect wasn't overly polite and cuddly, not at all. The energy showcased in i.e. live recordings was constantly on, due to instruments served in fashion bigger than usually. The amount of air moved was 'visually' elevated to become massive and very enjoyable. Pro iDSD was on this count quite comparable to a quality open baffle affair, yet rounder and gutsier than a typical specimen of this sort is, especially in the downstairs dept.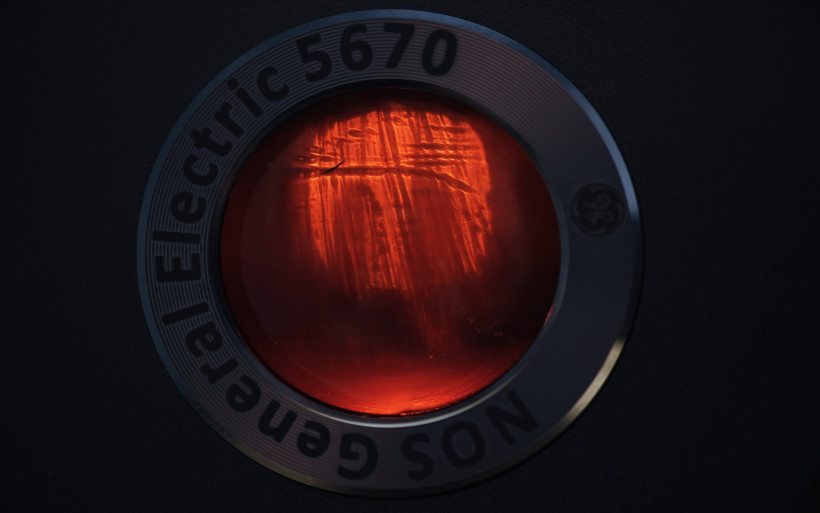 It's a common thing to have a thick and tuneful sounding DAC also a bit dimmed down, but here the Brit acted the exact opposite. Its fully blossomed character with pleasantly round edges worked nicely with lit up and shimmering top FR and turned out to be the third key feature of the Pro iDSD's sound characteristic. It wasn't a dark performer at all and also revealed its posh side very quickly. Enormous imaging potential, tangibility and textural richness were complimented via smoothness, precision and generously weighty and long decay, which boosted ambience nicely. Subjectively speaking I've found nothing to dislike, many things to praise and the overall sound signature very tastefully done. Even Pro iDSD's lows were a spot on job. Their shove and crack on the very bottom and reach in general were somewhat limited, but mid and upper bass registers mildly elevated yet controlled very well contributed to overall pleasantness the product sported. All this had a perfect sense.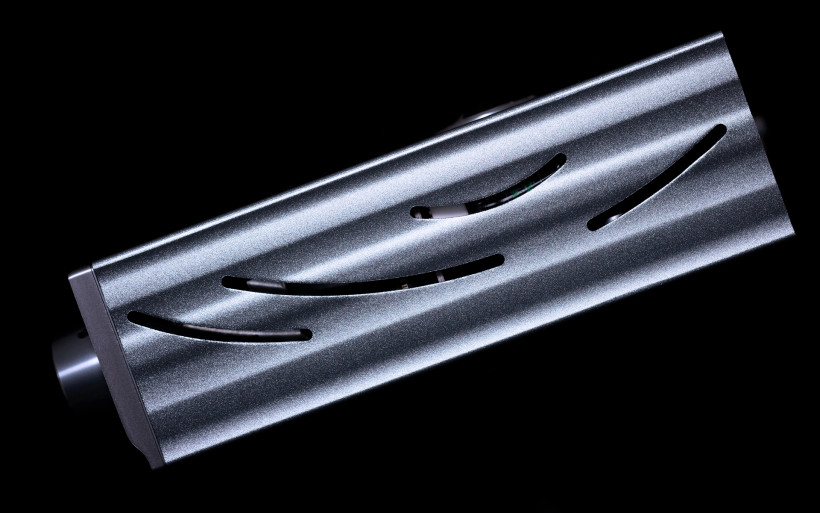 After a while my LampizatOr Pacific came into play and quickly revealed itself to be cut from completely different cloth. My reference DAC sounded leaner, feistier, speedier, went deeper and had less boom and more crack in the downstairs department in general. It also sported more articulate attitude, thus pronounced details in even more obvious and easygoing way. At times it sounded more visceral than the Pro iDSD to become more suave and gentler one track later. Not only this, my Polish deck wasn't as forgiving as the Brit. But density, speed and downstairs reach aside, one of the key differences between these two was in how their respectable images were painted. Soundstage grandeur has always been one of the key parts in LampizatOr goods and surprisingly Pro iDSD pulled off something similarly big size wise and very much alike as far as depth went. The main difference was in instruments' dimensions. The Pacific sketched these more contoured, slimmer and not as tall though similarly direct, perceptible and with more air around them, which translated to elevated separation and magnifying potential.
Put shortly, my deck showcased perfectly separated, 'visible' and tangible objects of sane size, whereas bigger sound spots created by the Brit were connected in more artistic and less orderly fashion. Different muscle and fat ratios were at work in each case, yet without any extremes in either. Many would agree that in general it wasn't the better&worse case scenario but two inherently different ways of serving the same dish. Truthfully speaking, what the Pro iDSD pulled off at my place was very respectable. Yes, it sounded slower and calmer in comparison to the Pacific (…which my Swiss floorstanders showcased very clearly) and also a fair bit softer and fuller. The sound this machine delivered was coherent, vivid and had great crowd-pleasing potential. It very much reminded me of how my now gone Golden Gate DAC was tuned, whereas the more hifi oriented Pacific – a completely different beast – put other things on the pedestal. Priced at staggering €27'000, it's not nine times better than the Pro iDSD with €2,999 on its sticker. It's rather impossible to quantify the quality difference between these two, so let me just say that to my ears Pacific sounded better indeed, but what the Brit showcased was truly remarkable nonetheless. The important bit is that the latter was as engaging as my main DAC and as far from the 'me too' sound signature as possible. This is quite the accomplishment in my book. If I had to frame all this into other hardware related description, I'd say that the Pro iDSD was the Trilogy 925, whereas the Pacific sounded very much like the 993 + 903 combo on steroids.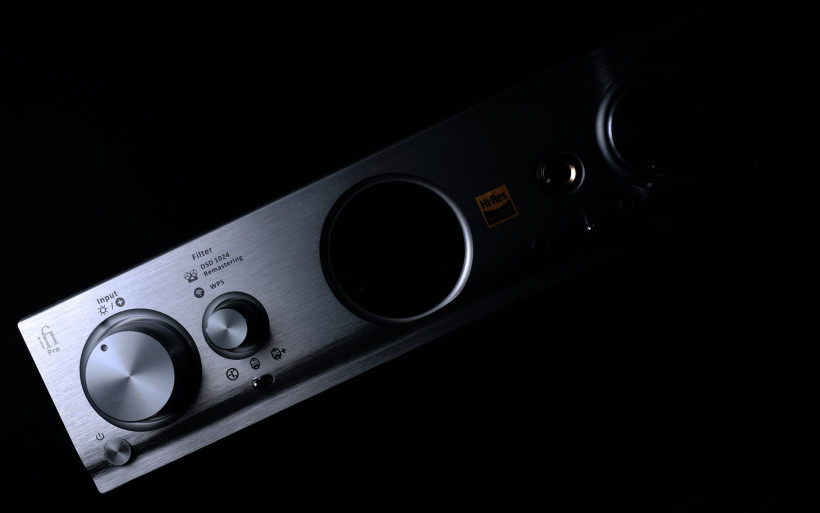 Once the most important matter was sorted, it was high time to address additionals. Pro iDSD sounded very cleanly regardless of input used. The background showcased was always tidy and free from grain. There were mild differences between these and USB sounded to my ears the best. But since all Pro iDSD's digital ins are subject to the same jitter removal treatment, the evenness on this count wasn't too much of a surprise. This deck also showcased various music formats very well. The difference in how PCM and DSD tracks were served was not mild. The latter sounded softer, gentler and rounder to resemble vinyl recordings, whereas the former was more contour, informational, speedier and raw. That's nothing new, but this writing's hero mapped their distinctive characters very effortlessly, that's the important part. The highly anticipated MQA functionality was purposely not touched by yours truly, simply because it's not available yet. Oddly enough it didn't stop other reviewers to miraculously listen and evaluate such files on the Pro iDSD already and tell that tale in detail 😉
Next in line was the Pro iDSD's headphone driver. My HiFiMan HE-1000v2 was the only product suitable for the job I had on hand. It performed very well in general, all its virtues Pro iDSD showcased with ease. I got the same texturally rich, pleasant, open and overall refined sound as per usual, which indicated that the 6,3mm headphone out in the Brit was serious indeed. Once the Pro iCAN came into play, the performance was even more open, feistier and direct as expected. The grip was tighter and less relaxed, which led to elevated excitement. Still, the exercise with HiFiMan's planars merely scratched the surface and I regretted that Susvaras were long goners. It's highly likely that these notorious cans (or any other similarly demanding) would've increased the gap between both iFi products. It is what it is. For now, past the HE-1000v2 experience I can only say that the 6,3mm out found in the Pro iDSD proved to be not merely an addition but one of this product's vital features.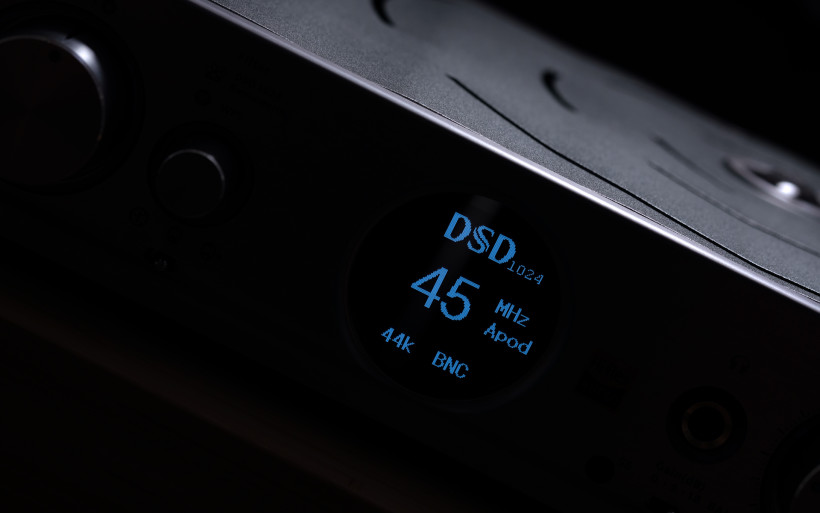 It came as no surprise that the Solid-State option and a stream with no DSP involved along the road (aka. Bit-Perfect and Bit-Perfect+) netted the most exact, contour and precise sound characteristic. The Pro iDSD set up like so still flaunted with its big on-stage presence and organic approach topped via smoothness and upstairs glare. Even the most 'dry' option of them all didn't suddenly transform this machine into a surgeon's tool, it served the music above all else regardless of settings. It was impossible for me to cherry-pick one analog output mode, I exploited them all and in my subjective case it came down to repertoire auditioned. With quality rock/metal music, usually only transistors were involved to extract as much raw energy as possible, though with bad recordings of the same genre the knob went to either Tube or Tube+. If the sound was still too artificial, matte or grainy, DSD Remaster came into play to soften things up a bit and inject some extra moisture.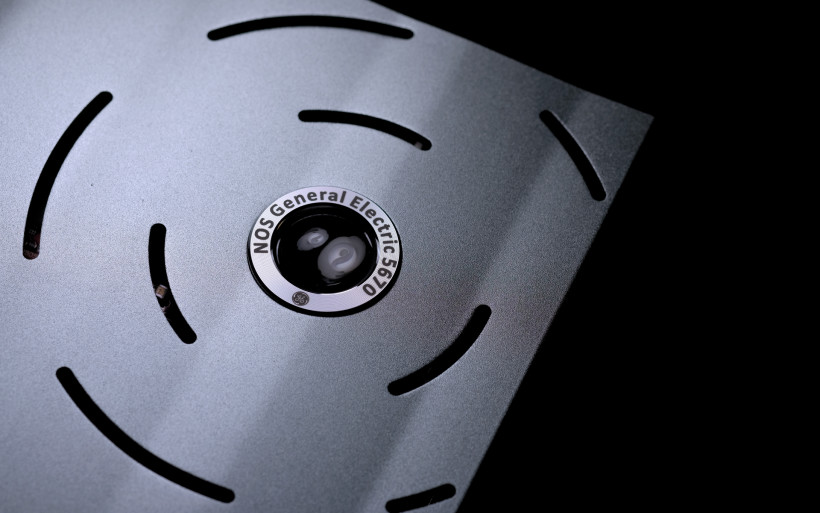 Of all filters available, I grew very fond of Gibbs Transient Optimized, presumably because my AMR DP-777SE I listened almost exclusively with the 'Organic' option engaged. These two have a lot in common. GTO is a low tap filter with very short post-ringing and its ultrasonic noise masked via our own hearing's ringing envelope. Here I confess that once I got myself familiarized with the GTO, I used this option, both bitperfect modes (Bit-Perfect and Bit-Perfect+) and DSD Remastering only. Along with all hardware modes available this was more than enough for my ears.
Summary
iFi audio Pro iDSD gave me a perfectly valid reason to think that all the knowledge, feedback and experience the Brits gained over the years were poured into this specific deck and everything they did thus far brought us to this very summary. Their latest machine feels very much like the final and the best chapter of a thoroughly enjoyable book. Here's to many more, hopefully the saga's not over yet.
It's safe to say that with the Pro iDSD the iFi people outdid themselves. I'm not aware of any other product as packed with options and complete as this one. Usually multi-purpose goods priced reasonably sport one prominent feature, whereas every other is of additive yet not equal value. The Pro iDSD felt very even on this count and also complex. A good long look under its hood, even longer at the user's manual and a lot of free time all seem necessary to fully grasp what this full-fledged multi-tasker is and what it's capable of.
iFi audio Pro iDSD turned out to be a very enjoyable, tastefully executed and sanely priced all-rounder. It does everything a product of this sort should do these days, does it really well, throws a ton of useful features on top of that and I honestly can't think of anything else I'd like see on-board. But most importantly it's not a mediocre, good or a great DAC but a fabulous one. It sounds like a machine developed by a vet engineer fond of old multibit architecture and valves, but up to date with the latest tools and his mindset very much into the XXI century as well. One can't go wrong with such a concoction and this review's star proved the point brilliantly.
Although it's highly unlikely, even if all iFi audio Pro iDSD's features are of no use to you… it's a fantastic bona fide DAC nonetheless. Not only this is the one to get familiar with prior to anything else of similar ask, but also this reviewer's top DAC choice even above the €3'000 ballpark easily. Highly recommended and 'till next time!
Associated equipment:
Amplifier: Trilogy 925
Sources: Lampizator Pacific (KR Audio T-100 DHTs + KR Audio 5U4G Ltd. Ed.)
Speakers: Boenicke Audio W8
Transports: Asus UX305LA
Headphones: HiFiMan HE-1000v2
Speaker cables: Forza AudioWorks Noir Concept, Audiomica Laboratory Celes Excellence
Interconnects: Forza AudioWorks Noir, Audiomica Laboratory Erys Excellence
Power supply: Gigawatt PF-2 + Gigawatt LC-2 MK2 + Forza AudioWorks Noir Concept/Audiomica Laboratory Ness Excellence
Rack: Franc Audio Accesories Wood Block Rack
Music: NativeDSD
Retail prices of reviewed components in EU (excl. tax):
iFi audio Pro iDSD: €2'999