This year's Audio Video Show is in the past, though the buzz is still on. It's high time to take a good long look at this event once more, dig into the pictures, pick/describe the most memorable rooms and report back to all enthusiasts who couldn't witness this Polish audio festivity in person. Enjoy.
Foreword
First of all, this year's AVS edition is the 21th one. Yup, Mr Mokrzycki does this worldwide known thing for two decades now. As far as sheer numbers go, 173 rooms, three different locations, 14 000+ visitors over three days, over 160 exhibitors and many premieres say it all. Audio Video Show is bested only by Munich's High End in Europe, yet by manufacturers and distributors is treated very seriously nonetheless. It should, Adam worked for this for quite 'a while' now.
The Audio Video Show organizer must feel very lucky right now. Why wouldn't he? From one AVS edition to another several records are broken, boundaries of what's possible in our Polish audio realm are pushed even further, the man himself is put in the spotlight in the process and rightfully so. I honestly think that he deserves it. Here I could dish out additional numbers to complete the story and explain the whole glamour I've seen, but I'll allow myself to actually write several rather personal words about Mr AVS himself. I have no idea whether he'll be pleased or not. But I got the impression that most press people know him mainly from this role, whereas I'm lucky enough to call him a fellow enthusiast. Oh, enthusiast he is alright, that's a given.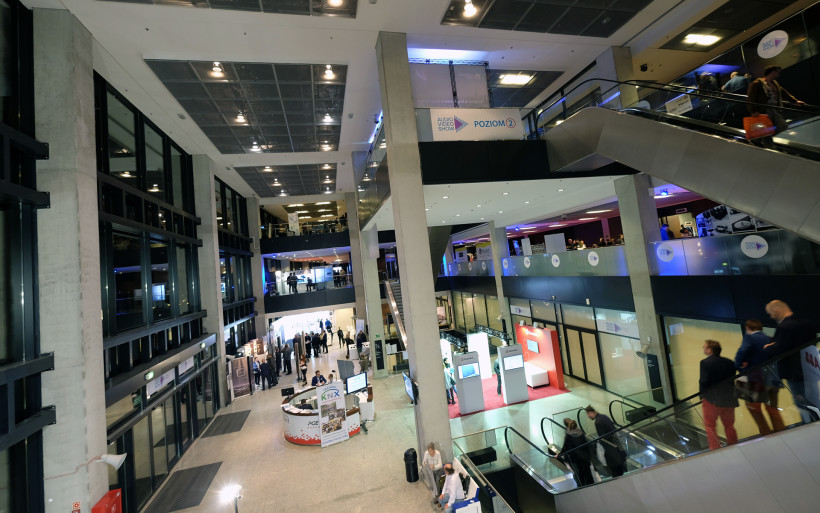 For about eight months in a year, Adam is a very easygoing person. He's friendly and very helpful, engaged deeply into computer audio, present in various communities and in general an aficionado willing to give a go to literally everything audio related out there. No, he's not a full time journalist. For years he has been writing for Polish AUDIO and Audio-Video printed magazines. These days he does most of his writing related activities in the pro bono fashion, just for the sake of familiarizing himself with more and more gear and having said that, as far as audio goes he's one of the most down-to-earth people I know. Daily he rolls with upper echelon Magico speakers, MSB monos, LampizatOr Golden Gate and a DIY audio PC. Yet at times he writes about his adventures with speakers or amplifiers dozens of times more affordable. Now ask yourself this: how many people equipped with Mr Mokrzycki's expensive setup would even bother to go to the affordable realm ever again? He's a true passionate no matter how you slice it.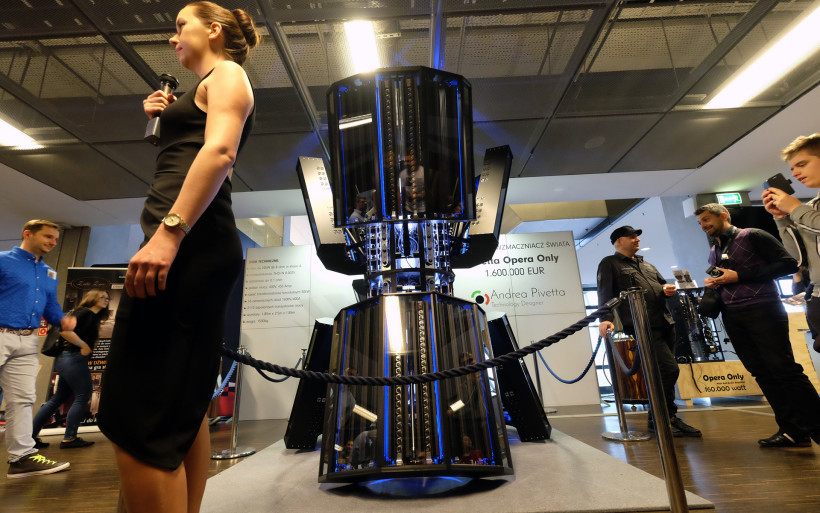 And then, somewhere around September or so things get complicated, Mr Hyde emerges. The AVS mode is clearly on and the closer to the event, the more elusive Elberoth (Adam's nickname) is. He becomes very hard to reach and if you're able to actually get ahold of him, be prepared for two minutes long talk at most instead of shooting the audiophile breeze for 20+ minutes. Point being, if your call isn't AVS related in any way, that's the main man's time wasted right there. To people who know him this is perfectly understandable and here's why: he single-handedly pulls off the second biggest audio event in Europe. Yes, there are people involved in the AVS project, but Elberoth's attention is needed everywhere, not a slightest matter is handled without his approval or involvement. This story repeats itself for two decades now, yet I've been told that the amount of work to be done increases. That's the cost of having the Audio Video Show bigger and bigger from one year to another and all that is on one individual's shoulders. Adam told me that several weeks prior the event, his daily mails' intake reaches 200+, most of these have to be taken care of and there's no valid way to avoid or optimize this. Adam's fine with this status quo, he does what he needs to, he constantly pushes forward where most of us would've lost it. With 20 years of experience he's the most suitable man for the job after all, isn't he?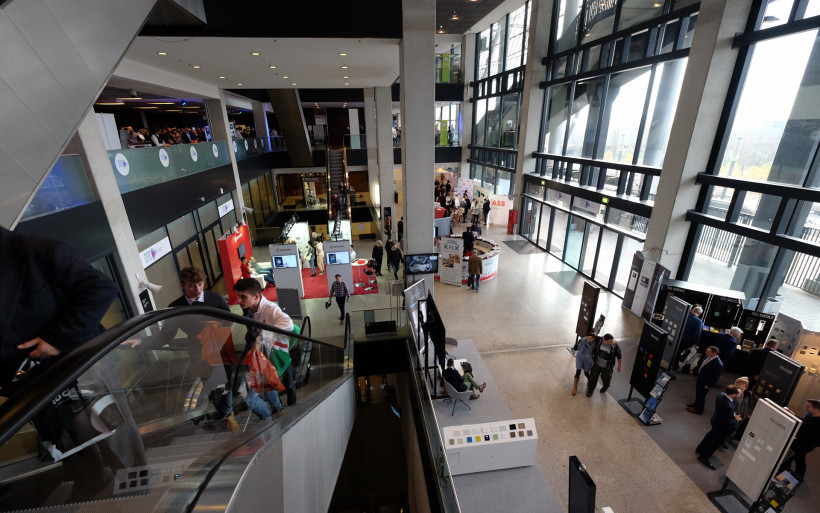 Long story's short, when I saw Mr Mokrzycki somewhere in the Radisson Blu Sobieski Hotel during the first day, I think it was the Avantagrde Acoustic room, he was smiling yet looked like death itself. Yes, happy and confident as per usual, but also a shadow of the man I know. He told me back then that now he can now finally head home to get some well deserved shut eye. When I saw Adam the next day, Mr Hyde was no more, we got our enthusiast back. Here's where the privy part of this writing ends, though one last thing I'll say as a journo. Local press people and visiting enthusiasts oftentimes say that the AVS thing is a duty for them, or a very tiresome chore if you will. Yet deep down inside we all look forward to these three special days of November as eagerly as kids look forward to what Santa left under their Christmas trees. This is a celebration for us and we all enjoy every bit of it thoroughly. Thank you, Adam.
The initial plan was very simple. The decision was made to go to rooms with electronics known to yours truly at first and then to move to easily accessible not overcrowded places. Point being, I wanted to enjoy the Audio Video Show experience. Three days to have a chat with every manufacturer and to sit and have a listen in every room is undoable. I had to cherry-pick, hence apologies to every audio operation not present down below.
---
Golden Tulip Hotel
---
Avatar Audio
Local Avatar Audio operation did the job in their usual style. Lots of paper, high efficiency and many vintage parts were involved. The outcome? When I got there the sound was agile, yet slightly too thick for my taste. New Dreamlink cables were shown and so were Receptor platforms.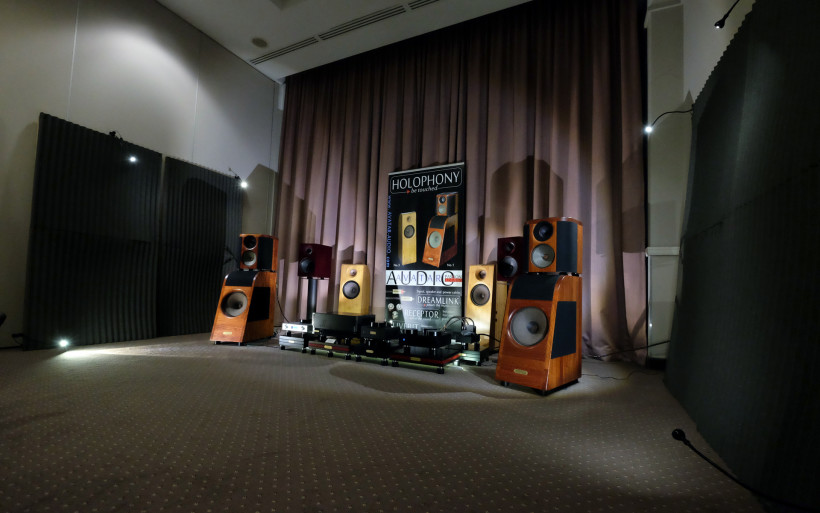 Nautilus – Ayon / Siltech / Lumen White
I know that setups this pricey shouldn't be on my radar, yet for some odd and subconscious reason this one always is. Lumen White floorstanders complimented by Ayon Audio electronics and Siltech's TOTL cables did something special for me this time around. Yes, the room was heavily treated with various acoustic shenanigans, but the outcome was very natural, easygoing and a spot on as far as weight and spaciousness go. And for the second time my music portfolio expanded nicely. In Munich I got myself familiarized with Mercedes Sosa and several days ago Zhao Cong happened. All this thanks to Gerhard Hirt.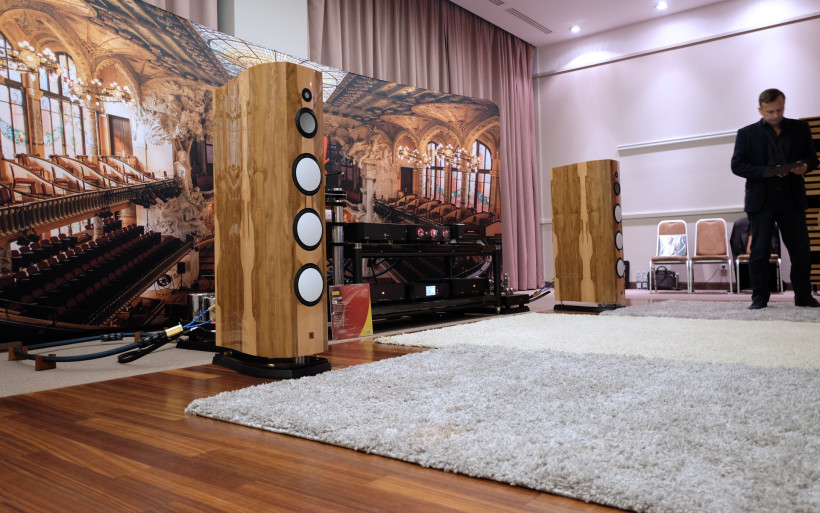 RCM – Gauder Akustik / Vitus / Alluxity / Odeon
When I got to this room, Gauder Akustik Darc 5 speakers were hooked to Vitus monos and fed by a turntable I can't recall. In any case, the sound was quite airy, big and in general heavily focused on showing recordings as they come without prettifying them. This wasn't my sound, though I understand why many people were hypnotized by it.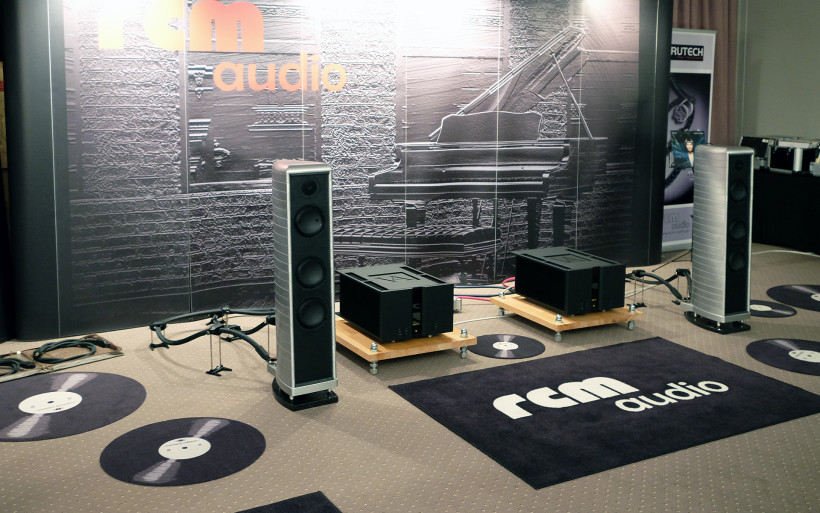 Sound by Hari – Sigma Acoustic / FM Acoustic / Vertere
The sound in this room was as impressive as MAAT floorstanders by Sigma Acoustic. Huge, informational, literally endless and quite intimidating. The MAAT model is probably the biggest of its kind shown in the AVS. But the interesting part was that it was handled by two rather small FM Acoustic monos.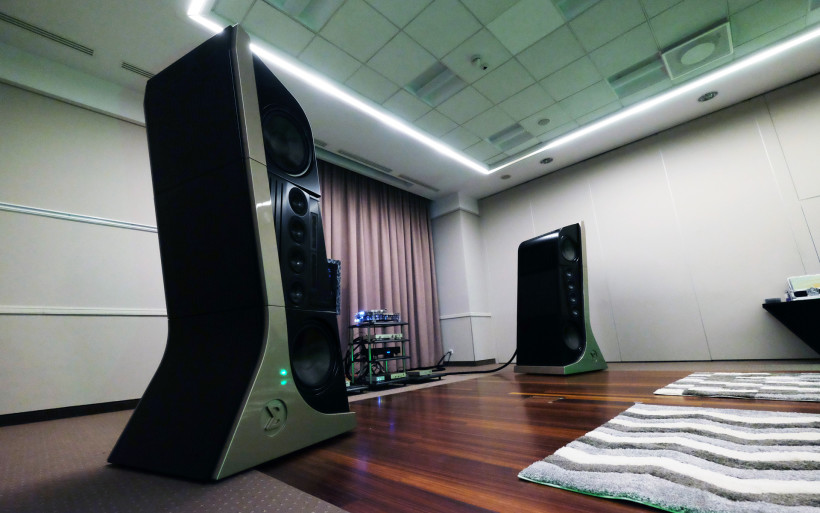 Grobel Audio – Stax
I always think that to move any headphones related product to Golden Tulip is a smart thing to do. Less crowded, hence less noisy environment surely benefits such auditions. Less competition also work from marketing angle. Still, was I impressed by Stax performance? Nope. Too lean outcome for my taste.
Sveda Audio – LampizatOr / Stacore / Verictum / StavEssence
This was one of rooms I looked forward to and LampizatOr's latest DAC known as Pacific was the very reason. Yes, it looks, well, the way it looks… controversial that is. And yes, it's in this scribe's pipeline. As a Golden Gate owner, I honestly can't wait. The sound in this room ticked all my subjective boxes; was natural, easygoing, properly weighty and agile. Downstairs department was very developed as well. To some people even too much. But we'll get to the bottom of this, Mr Szweda expressed interest in what I do. It should be also known that products of this man are to be found in many recording studios as daily tools. The setup in the Sveda room was complimented by already famous Stacore anti-vibration platforms (one is coming my way somewhere early next year) and StavEssence Apricity USB cable. The latter is going to have its review published in the upcoming days.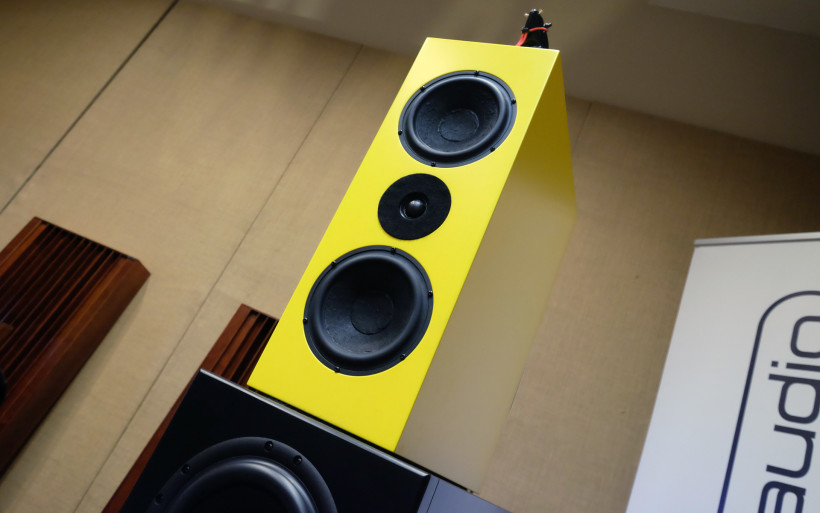 There was one very special room in the Golden Tulip Hotel. Please feel free to take a look at the bottom of this writing.
---
Radisson Blu Sobieski
---
8MM audiolab
To go to that room was mandatory for yours truly. Mainly because of Srajan's work-in-progress writing to be found here. The product looks very nicely on the pictures, hence when an opportunity revealed itself to see it in person, I couldn't skip it. The outcome was sound wise promising to say the least and loudspeakers seem to be on the thicker side, also music and joy oriented. In any case, the smaller PIU review is already in the works.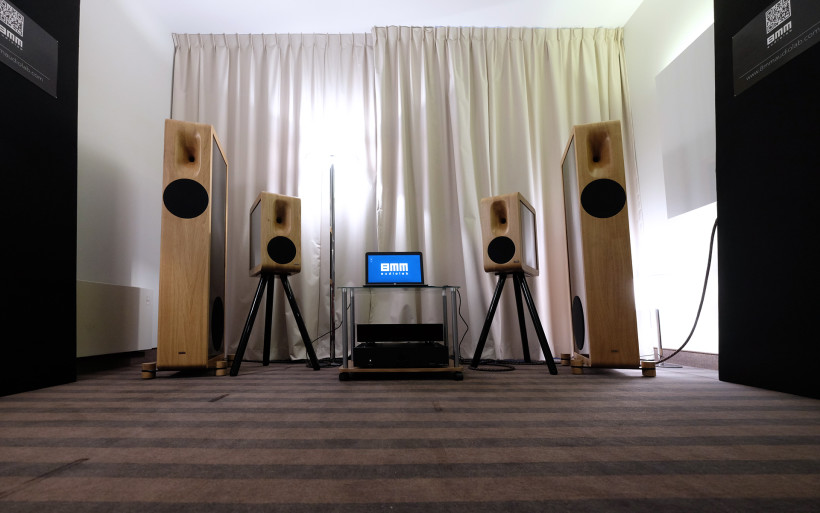 Aida Acoustics
This is yet another local brand, known for products big, heavy, at times based on rarely seen Accuton drivers and very finely made. Marek will tackle this subject in the future. For now I can only say that Aida Acoustic speakers look like they were made by the finest Italian manufacturers, the quality is literally omnipresent. Top shelf goods for horns and big bass drivers aficionados? Maybe.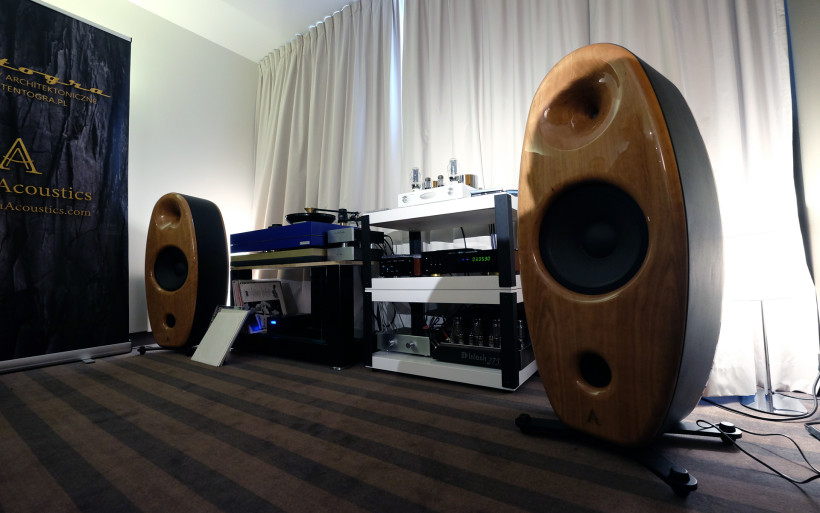 Akkus
Polish Akkus manufacture has been around for many years now. It's owners showcased the latest Redwine series floorstanders. I have no idea, maybe it's just me, but more and more audio companies are after ceramic drivers. Is it some kind of fad these days or what? In any case, in the audio realm I'd consider Akkus products as good value for money for sure.
Audio Anatomy – Manger / Rockna
One of rooms I looked forward to. Integrated amp by Audio Flight, Manger floorstanders and Nucu Jitariu's (of Rockna Audio) DAC and transport ticked off all my boxes. German speakers sounded very open, effortless and with superb extension up top. Time not wasted in this room, not at all.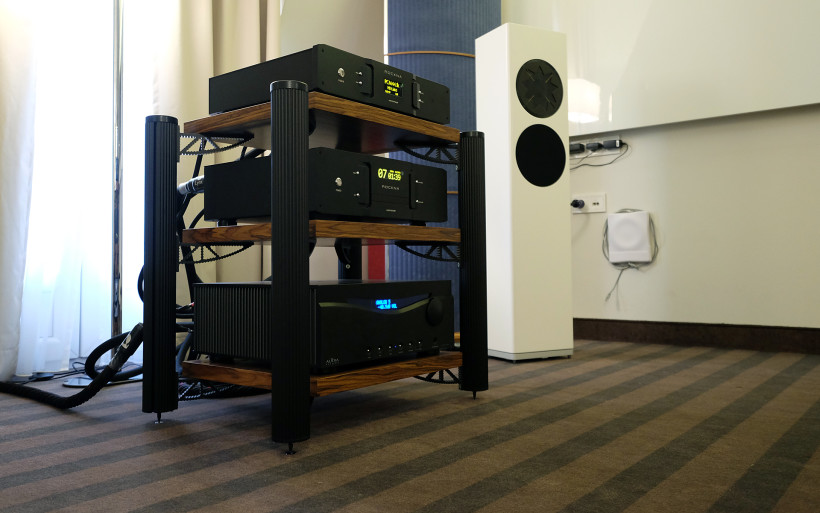 Audio Anatomy – Ubiq Audio
Polish Ubiq Audio distributor – Audio Anatomy – invited this company's main man – Igor Kante. He showcased his Model One floorstanders (these are reference speakers of Marek, the other knight) and an integrated amp loaded with d/a conversion board by MSB.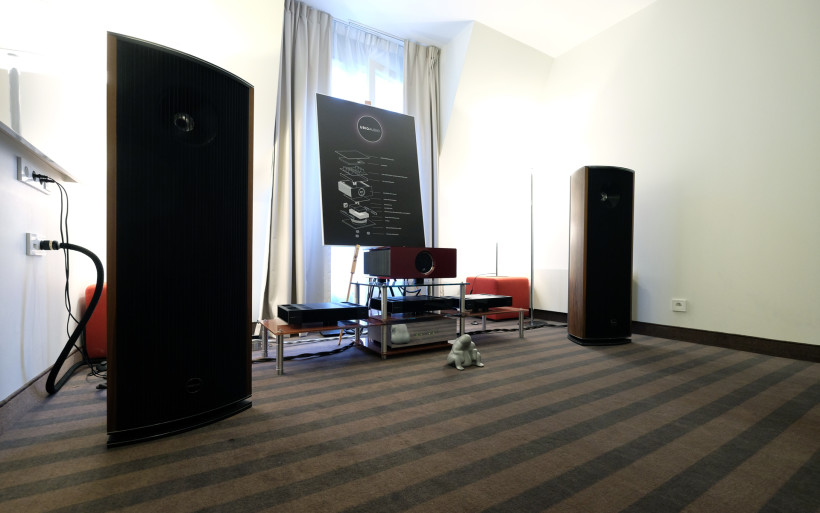 Audioform
Tomasz Kursa of Audioform had all the room for himself. And I think it worked for him nicely as his latest speakers handled the task nicely, especially after taking into consideration that these have less than €2'000 on their price tag. Reel-to-reel decks and valve amplifier surely helped to reach the goal. But hey, people do what it takes to blow visitors away. As long as no dirty trick is pulled, we're good.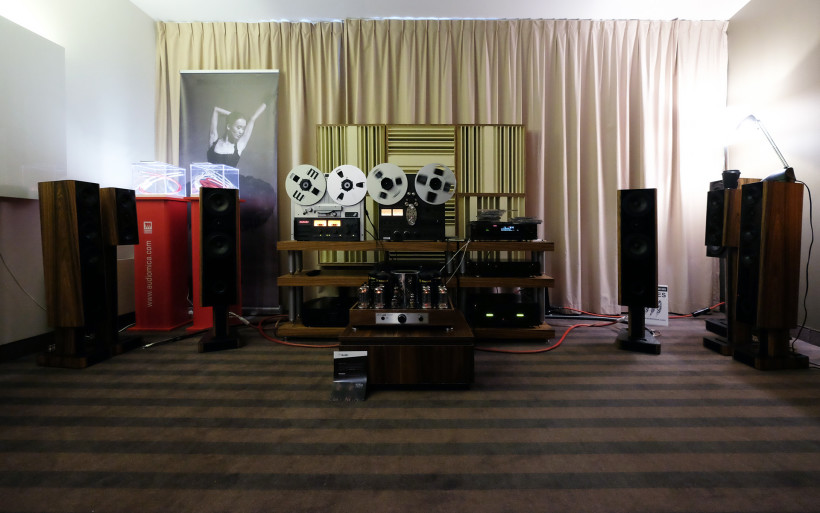 Avantgarde Acoustic
Acoustic Trio horns were complimented by three Basshorn XD subs, which made this room very impressive looks wise. And it wasn't as loud as in Munich, which made it more enjoyable to listen to.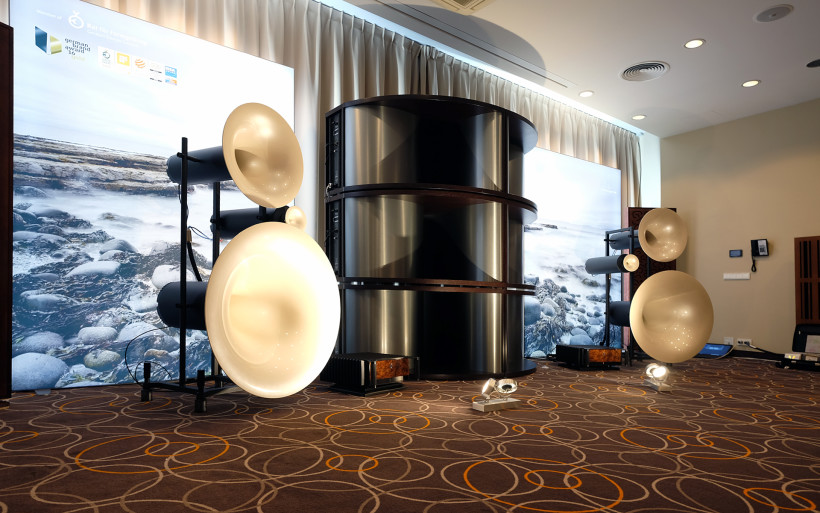 Closer Acoustics
Polish Closer Acoustics brand is into full range transducers' based floorstanders and very nice ply enclosures. This was their first AVS event as far as I know. The amplifier shown is the 300B valves affair known as Provocateur. And the sound? Very lean, at least that was the case when I got in.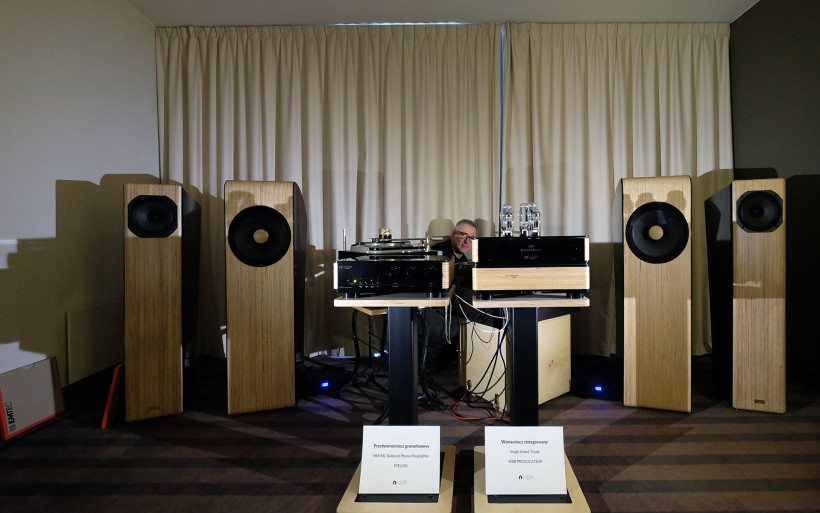 Cube Audio
Cube audio is yet another Polish audio manufacture. But these guys roll with their own full range transducers. Voxativ's competition? Yup, so it seems. Magus floorstanders seen on the picture down below are already at my place and loaded with Cubes Audio TOTL F8 Magus drivers. Very nice, communicative people btw.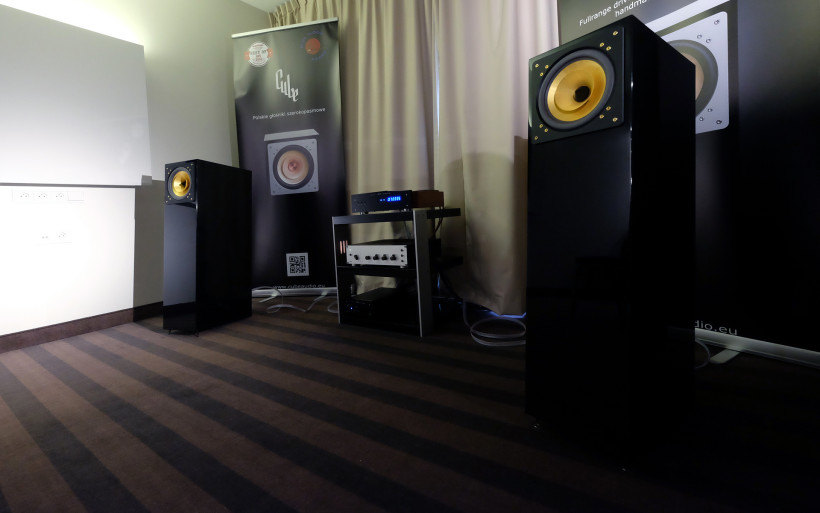 Ecobox
A priori model showcased by the Ecobox team went directly from my cave to Radisson Blu Sobieski hotel. I had to know how it will perform handled by its designer. The outcome was smoother than at my place, presumably thanks to reel-to-reel Revox deck, but the room was far from big enough. Still, I consider the sound respectable. Perhaps simply because of being already aware of what A priori is. Now I keep my fingers crossed that visitors will get interested as well as the product itself is unique, sounds very good and surely deserves broad attention.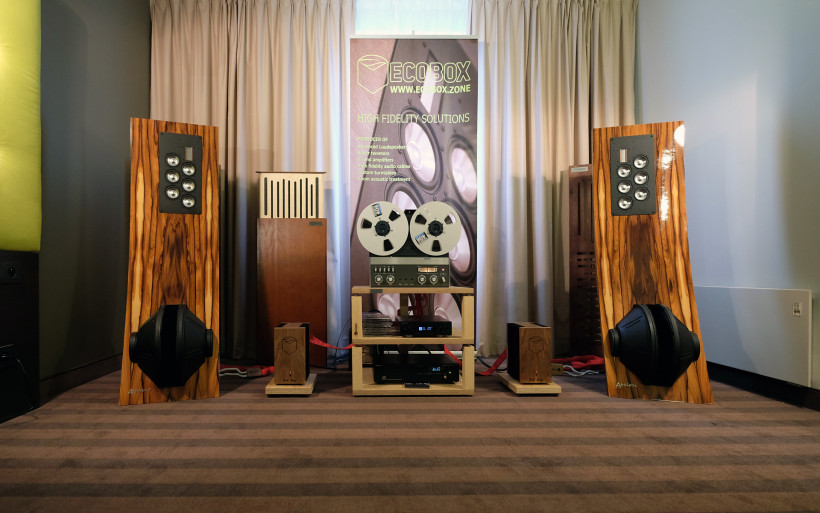 Focal
To put Focal's Maestro Utopia Evo and Naim Statement together in a very unfinished environment? This will make one journo to escape in a jiffy as that's what I did exactly. Piercing experience.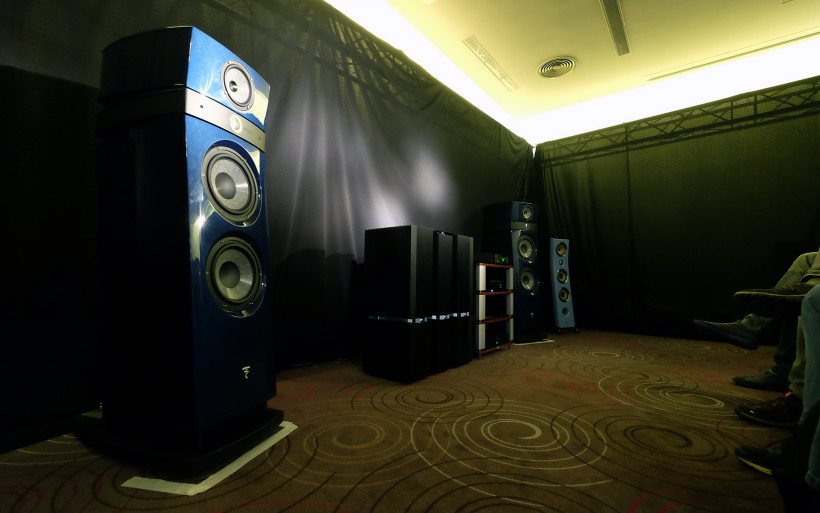 Fram
Fram is the new local brand and Ancient Audio's Jarek Waszczyszyn is the designer behind it. The biggest Fram speakers seemed to be not only very domestic and nicely build, but of high performance as well. Boenicke alike product? This remains to be seen, but several minutes spent in this room were very promising.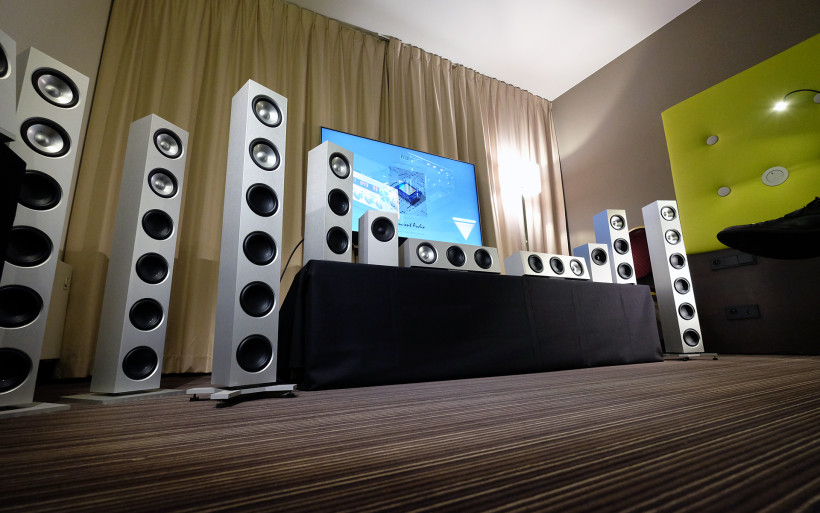 Grandinote
The Grandinote room was a very pleasant surprise. The music was unknown to yours truly, but the outcome was very easygoing, spacious and coherent. The rack, which stored Volta streamer/DAC combo and Shinai magnetosolid integrated amp is one of the most clever things I've seen this year.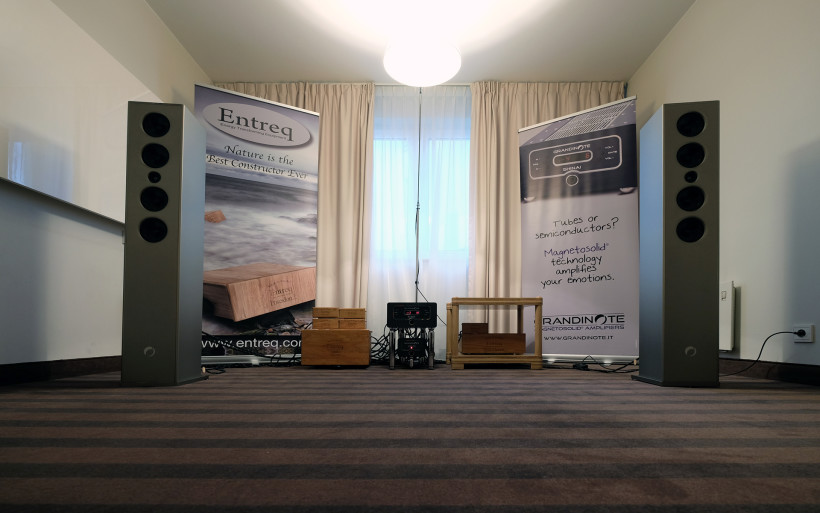 Haiku-Audio / Bodnar
Another local effort to please the audience. Haiku-Audio amp was married to Bodnar Basshorn 2 floorstanders loaded with Class D low FR transducers and all that fed by Revox reel-to-reel machine. The outcome? Easygoing and enjoyable.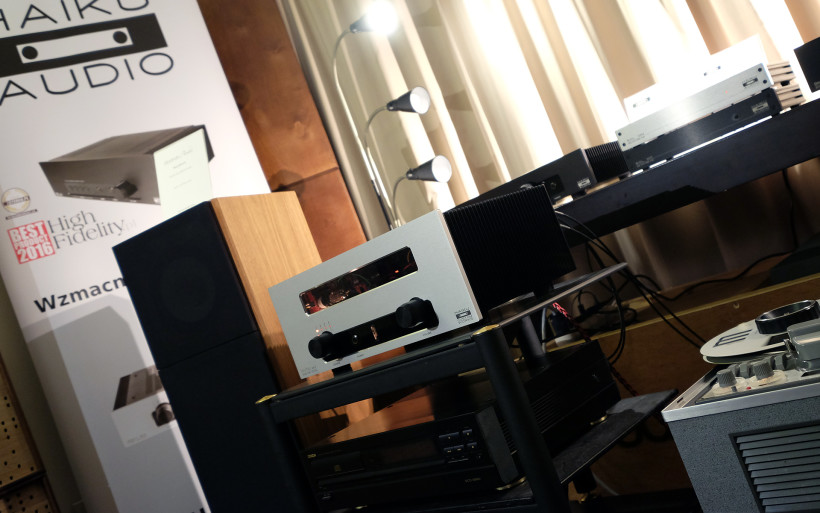 Horn Acoustic
Polish Horn Acoustic operation showcased their Vivo floorstanders complimented by their own mono amps and Ancient Audio CD transport.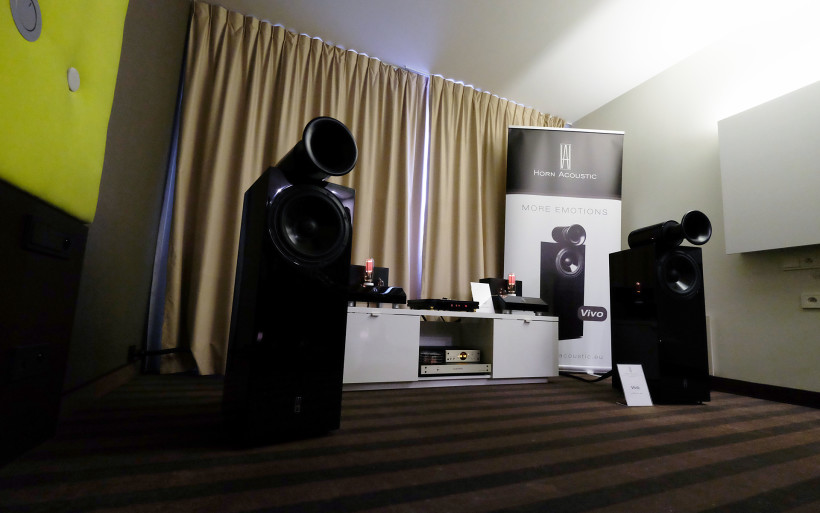 Manron
Another local company, unknown to yours truly thus far. Its products are built-to-order, heavily customizable and expensive. Manron's GM70 Delta ISE20 amp and Lambda L120 floorstanders were on when I came. From what I understood, each of these is €50'000 or so.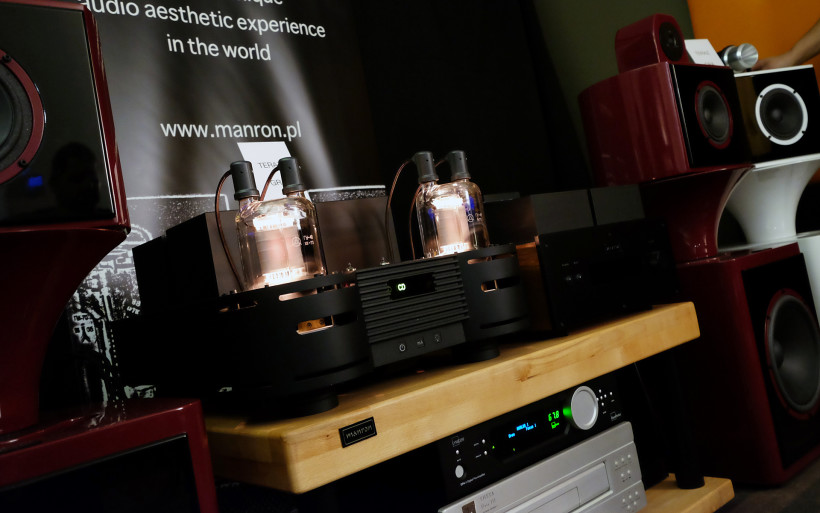 Megalith / Wile / Tentogra
Megalith is already known to me. This time around said company's main designer showcased the latest GX model, yet of very heavy (50 kg) aluminium enclosure and loaded with Scan-Speak's Ellipticor transducers unobtainable for now. The Megalith crew was lucky to get their hands on the pilot batch. Said monitors were complimented by Wile's valve products and enormously big turntable by local Tentogra manufacture.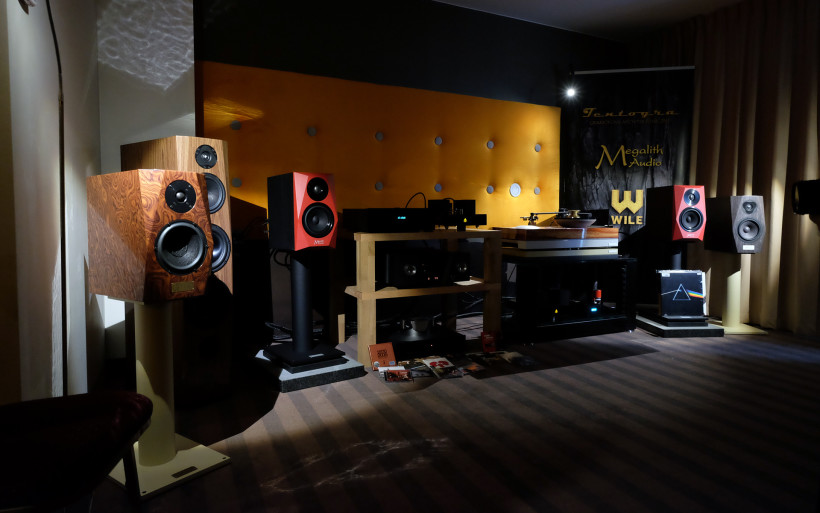 Moje Audio  – Reimyo
Audio Video Show wouldn't be the same place without Reimyo. This time this Japanese brand wasn't showcased with Trenner&Friedl Isis floorstanders but Pharaoh model by the same manufacturer instead. As per usual, a very enjoyable experience.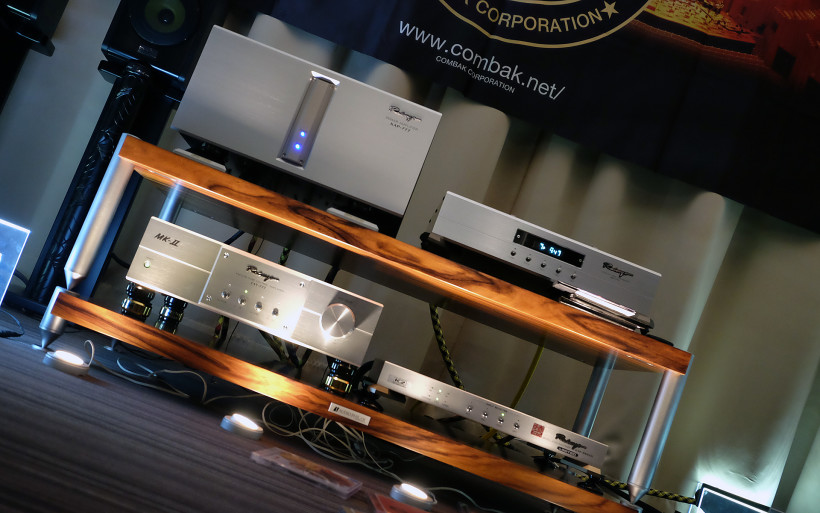 Moje Audio  – Trilogy / Trenner&Friedl / Isol-8
This room I also looked forward to, for several reasons. Trilogy 925 integrated amp was used in there and so was 903 + 993 pre + power amp combo by the same manufacturer. I had to know the difference between those and the outcome is that currently I have all three at my place. Moving on, Trenner&Friedl Sun midgets were on in this room too. I badly wanted to see visitors' reaction to these and yes, several individual were asking about hidden subs…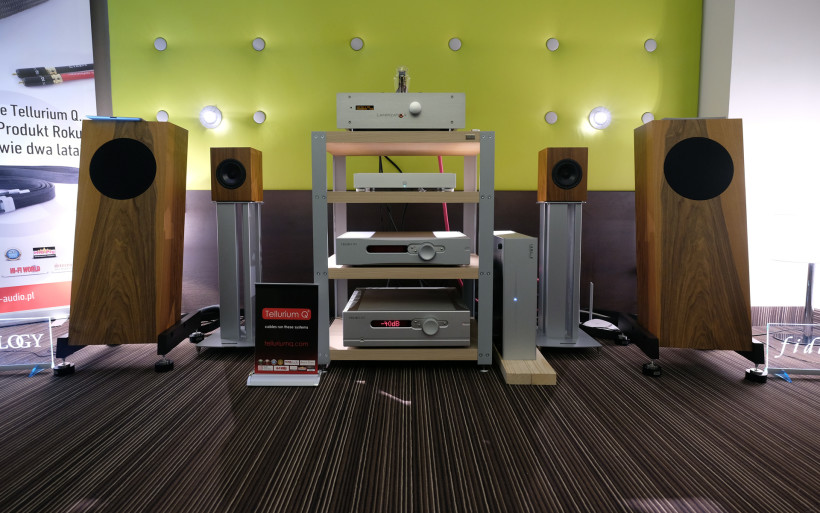 Moje Audio – Norma / Xavian / Trenner&Friedl
Italian Norma Audio is already known to have really great sounding products in its portfolio. The sound in this room was very good no matter which speakers were on; Trenner&Friedl Art or Xavian Perla.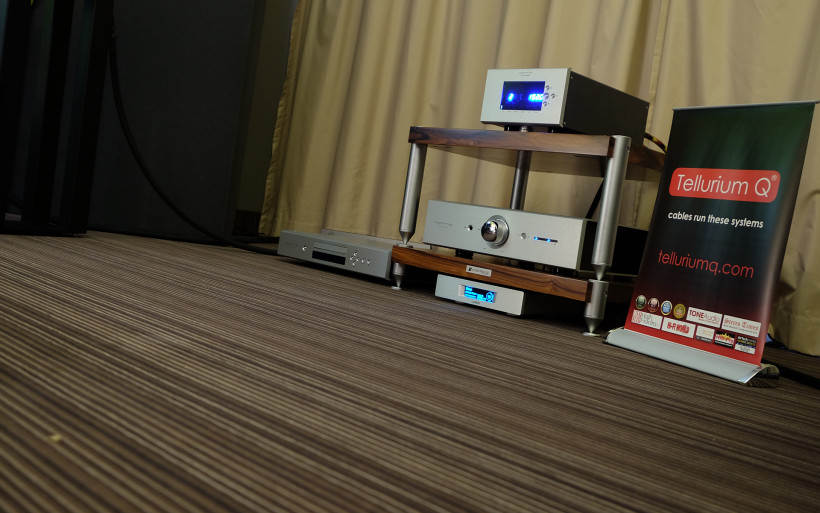 Moje Audio – Thöress
Reinhard Thöress in person handled a room loaded with his complete setup. Something similar I've heard a month or so back in Wrocław, but with upper echelon speakers by this engineer and it was very impressive. This time around the story was no different, people left the room stunned and rightfully so. Thöress products are marvelous and when they work together, music becomes spectacular.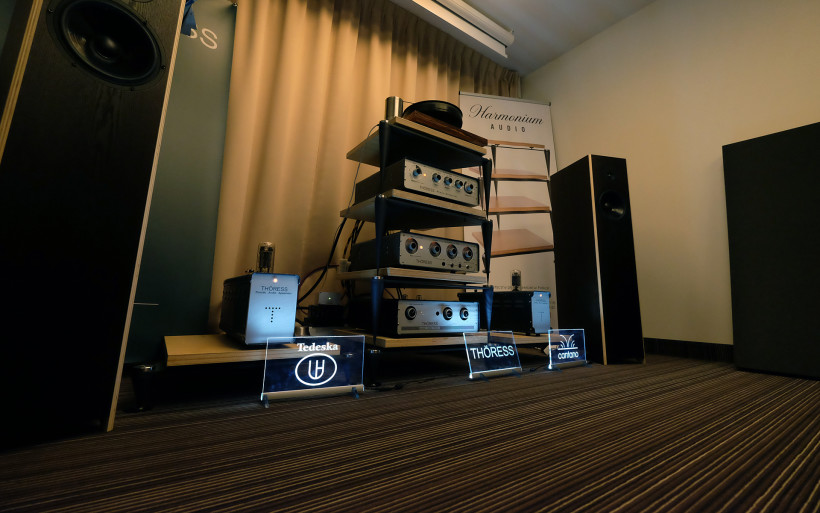 RDacoustic
The Czech crew showcased both their Evolution and smaller Euphoria models. The former was already reviewed by yours truly here and the latter is something I'd gladly listen to within my own four walls. RDacoustic also had their own rack, DAC and transport with them. All these are still in the works, yet operable and aluminium heavy.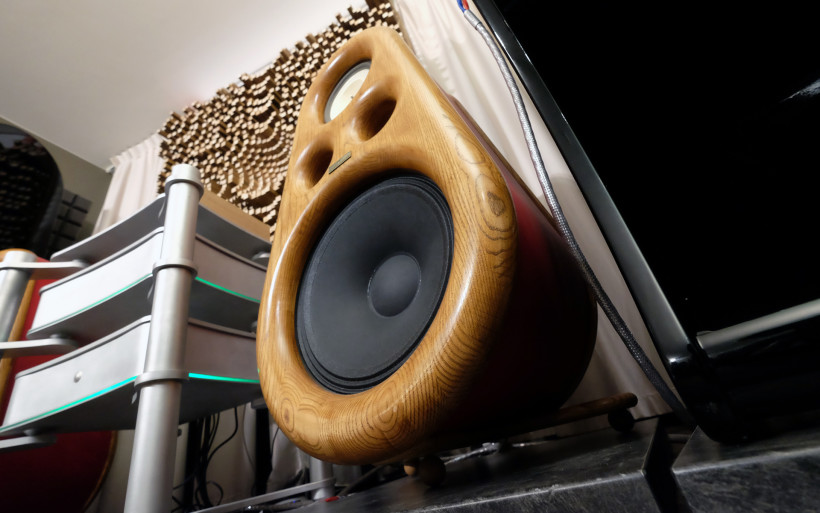 Resonus
Resonus is another local audio manufacturer. Hey, what can I say? The audio industry in Poland is booming, at least that's what one could think during his stay in the Radisson Blu Sobieski Hotel. In any case, a rather small Resonus setup consisted of Altum amplifier, Dictum DAC and Studio monitors. The sound was promising, hence my card was given to the right person and time will tell whether this story will have any follow-up.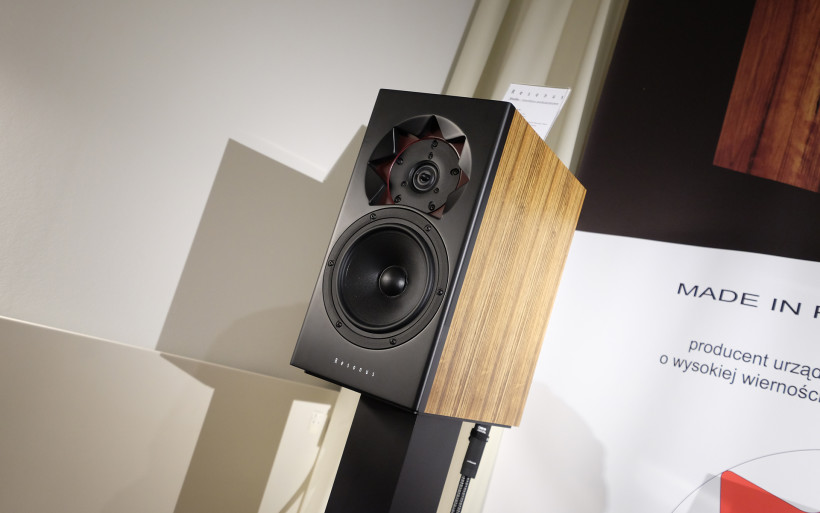 Sonar
Concrete speakers are quite rare and those well-made and affordable are even rarer. Here Sonar emerges as this manufacture seems to have nailed both departments. Heck, even sound quality was up there.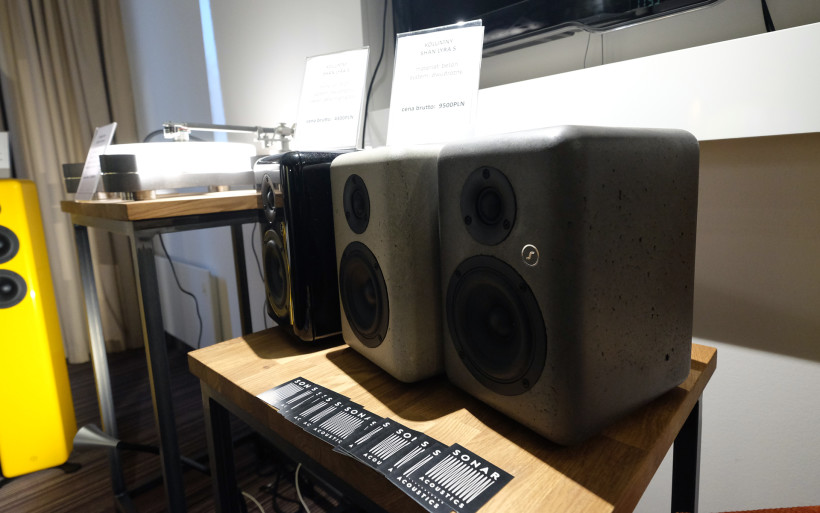 Szemis Audio Konsultant
Mr Szemis is a local Kondo / Audio Note distributor, a character jolly, open and well-known to people into expensive audio. This time around he showcased Kondo Ongaku with his own speakers. If you're familiar with Snell Type A, you'll recognize what he did. Mr Szemis wanted to make floorstanders for his Kondo customers and it seems that he might have done just that as the outcome was impressive. The price of his Snell alike creation is steep, though. €62'000. Ouch. For Kondo owners that's digestible, at least that's what I've been told.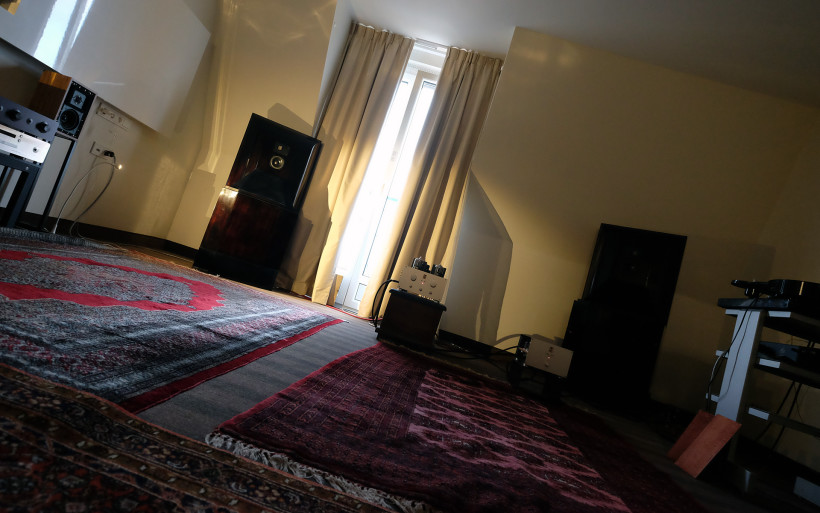 Tri-Art
Bamboo all over the place, open baffles loaded with paper, external x-overs and all that for €6'000? Yes, please and Tri-Art is the name of the Canadian manufacturer responsible for this goodness. We'll see how it goes but these speakers I'd gladly hear at my own place. Sound aside, I enjoyed build quality. Literally everything made out of bamboo, even turntable is a nice, though slightly excessive idea if someone asks me.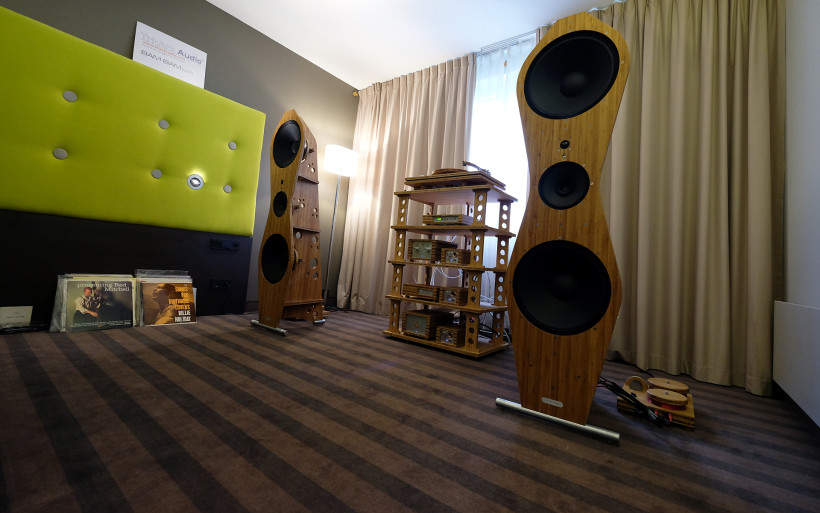 There was one very special room in the Radisson Blu Sobieski Hotel. Please feel free to take a look at the bottom of this writing.
---
PGE Narodowy stadium
---
Audio System – Blumenhofer / Cary Audio
I looked forward to this presentation as I do enjoy Blumenhofer speakers. Each and every time these sound very good in Munich, hence my expectations towards Gran Gioia MK2 model showcased at this year's AVS were high. Sadly, something was off and the sound was too garish to my taste.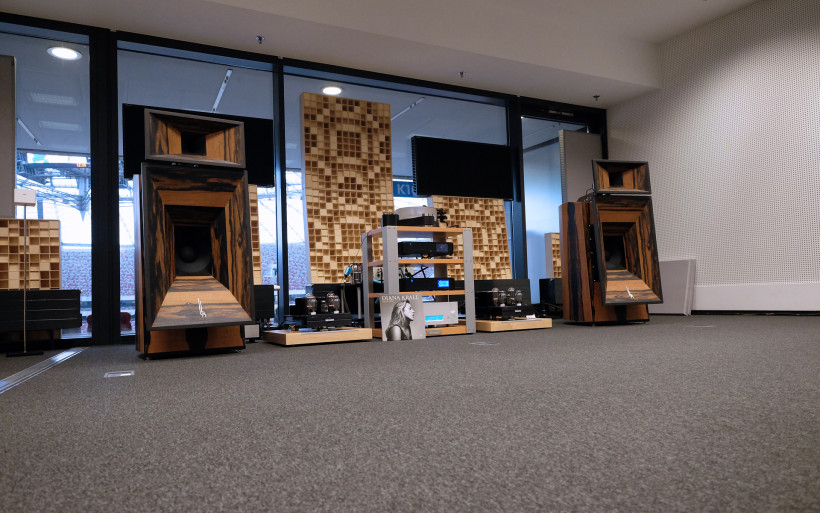 Audiofast – Wilson Audio / Dan D'Agostino / DCS
I went to this room just to see how a system I'll probably never will be able to afford sounds like. Yes, it's not fair to judge things heard at an audio event, conditions during these are usually not great. Still, some performances are able to impress us, some don't and this one belongs to the latter group with no questions asked. After minutes I left the place very calm. Nothing has changed in my life.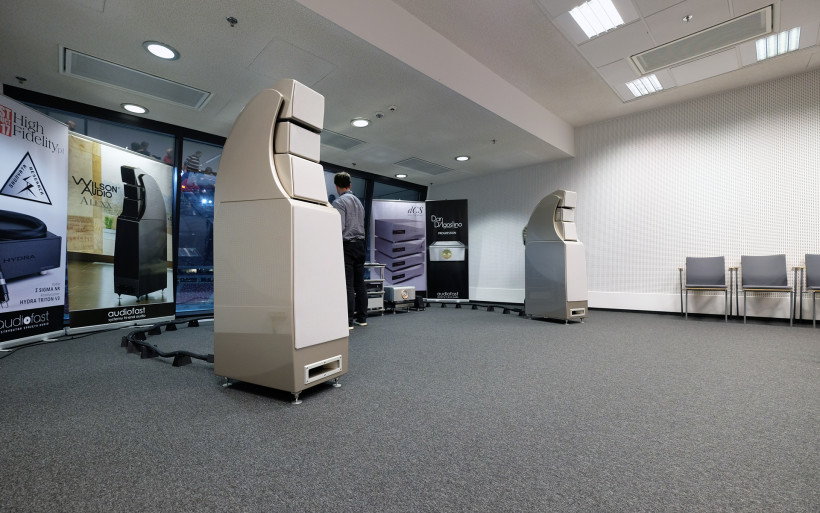 Chord
At Chord's booth the usual suspects were showcased; Mojo along with Poly, Hugo 2 and their TOTL Dave d/a converter. No known headphones there, only OV-1 model by Meters and Sennheisers Momentum if I recall correctly.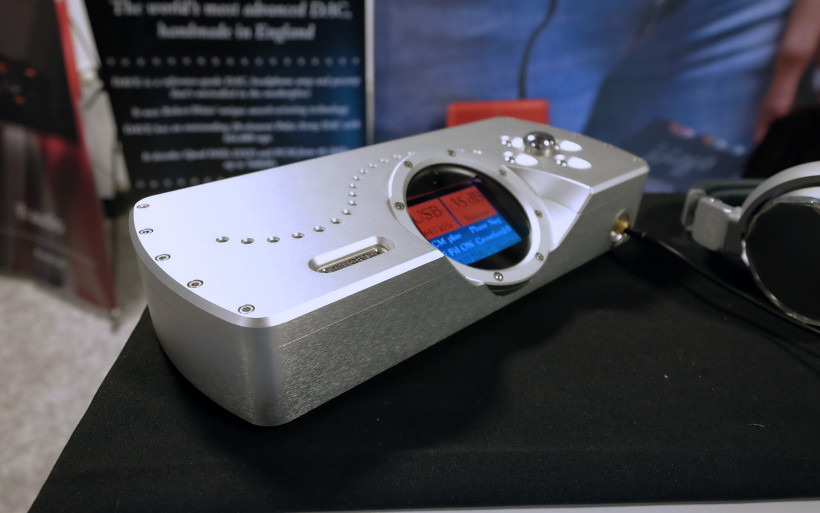 Divaldi
I visit this Polish manufacturer out of sentiment. I thoroughly enjoy its products' aesthetics and at the same time I hope that new products – integrated amplifier and speakers – will be available for press. These are showcased for quite a while now, years to be exact. On the other hand, perfection can't be rushed, can it?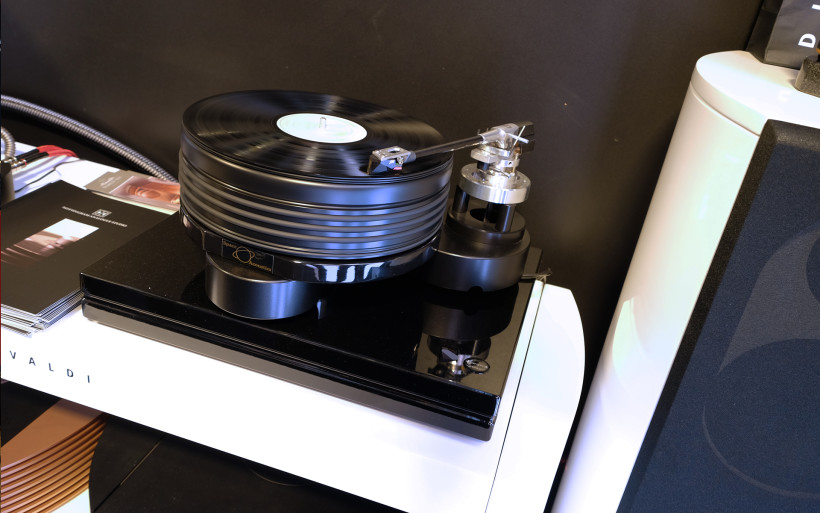 ESA
Mr Zawada of ESA company knows what's needed in order to deliver enjoyable sound and his room at this year's AVS was no different. The Red House dipole model was on, complimented by TOTL Nagra HD Preamp and Avid Acutus Reference turntable. Agile, yet finely crafted and involving sound.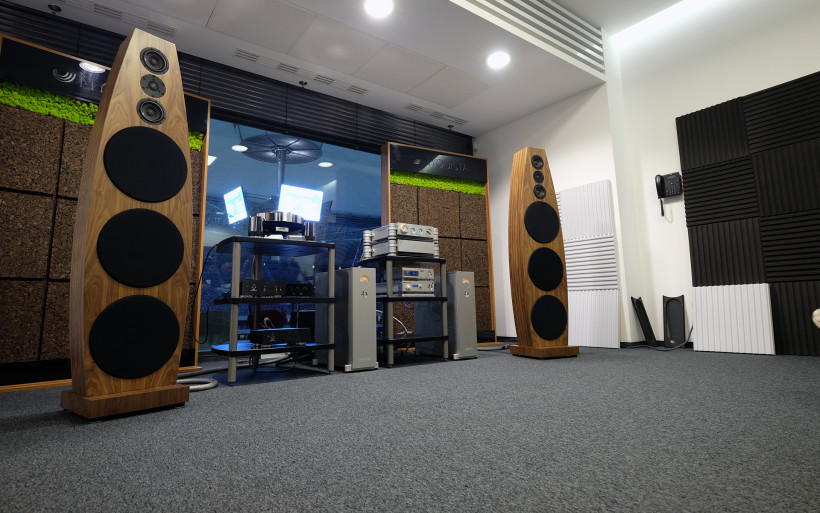 Final
Polish Final distributor is one of the most relaxed industry people I know. One new model aside, the usual suspects were showcased, hence the initial idea was to simply come, say 'hi', shoot a breeze for several minutes, take some pictures and be on my way. But I sat down, had a long listen to Final's D8000 newcomer and… the rest of this story is to be found at the bottom of this writing.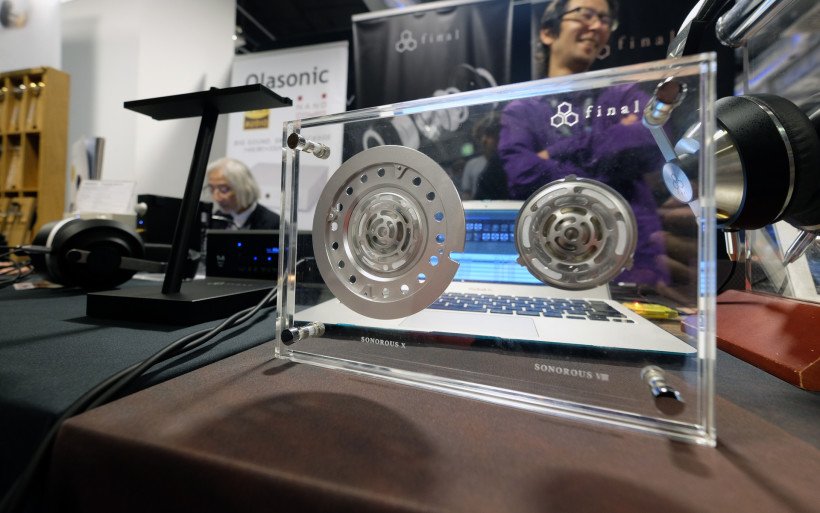 Galeria Audio – Davone / SPEC
I've heard many good things about SPEC amplifiers and now I understand why. This room was full of easygoing, coherent, music oriented and enjoyable sound I could listen to for hours.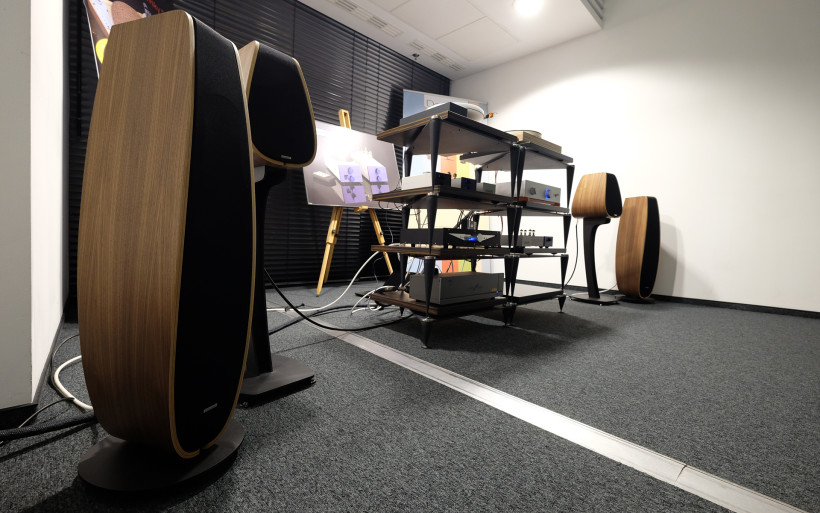 HiFi Club – Wilson Benesch / Electrocompaniet / Transparent Audio
Subjectively speaking, I like Wilson Benesch speakers for their looks. Objectively though, the sound was refined in technical sense, yet somewhat lifeless. Still, this was very promising performance and who knows? Maybe with different music served when I was there, the outcome would've been different?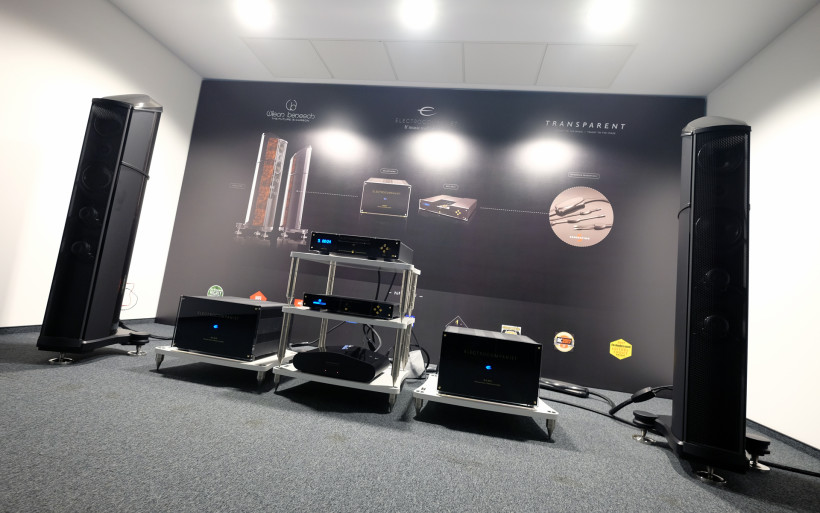 hORNS – JR Audio / My Sound
This local manufacturer – a very polite and humble man – is known for horns and the know-how to deliver enjoyable sound. This time around the outcome was no different. Agile, not overdone and enjoyable. His monitors will be delivered to yours truly shortly.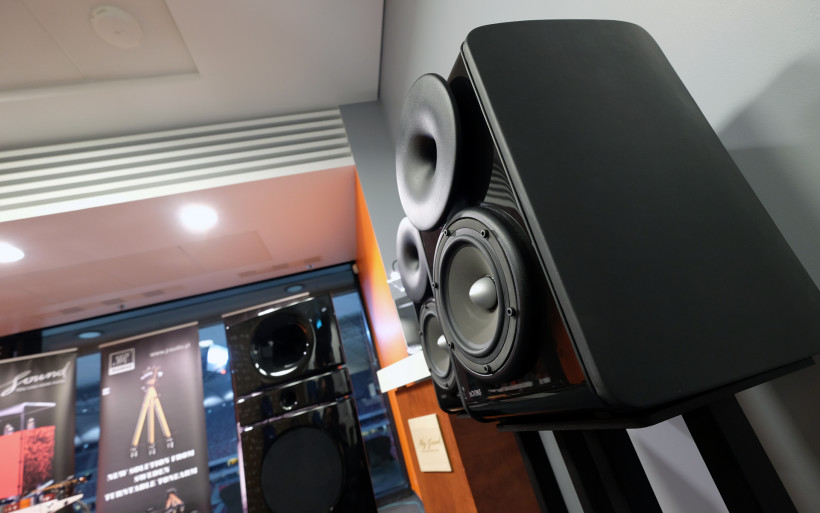 iFi audio
iFi audio always is up to something and this manufacturer's booth this time around was no different. Their nano iDSD Black Label aside, a work-in-progress X-DSD was showcased. This portable DAC/amp combo is aimed at Chord's Mojo. Visitors could get themselves familiarized with HiFiMAN's HE-1000 and Susvara models hooked to the iFi's Pro range (Pro iCAN + iESL) and cables were provided by my good friend Matt of local but now worldwide known Forza AudioWorks manufacture.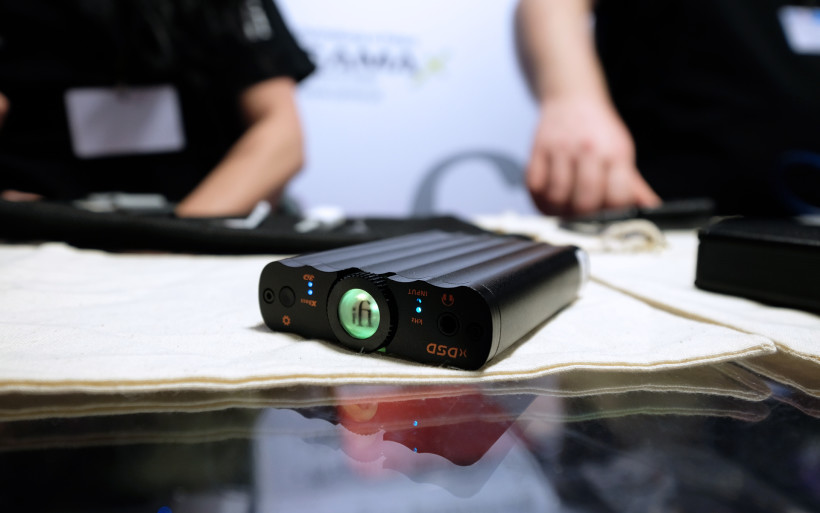 Natural Sound – SoulSonic / MSB / Audio Tekne
A glass wall full of rather large speakers? Who would say 'no' to this? I couldn't, hence I came, have spent several enjoyable minutes and then moved on.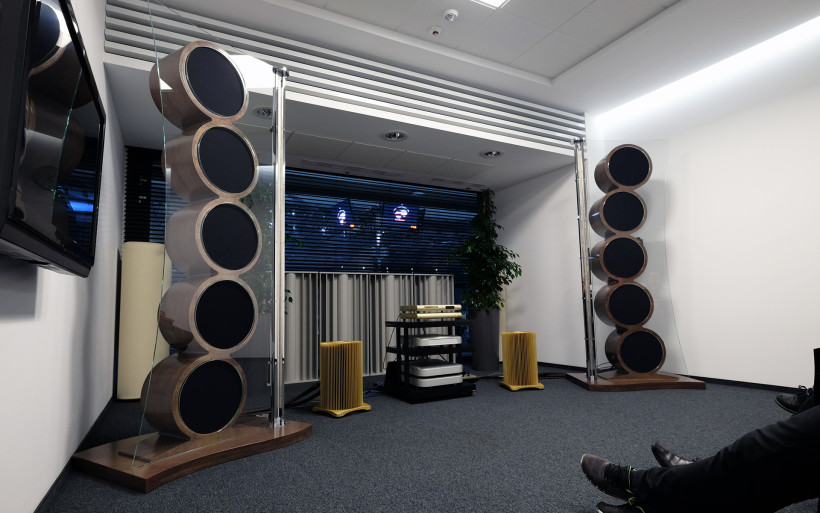 RHA
This stop was made because I really enjoy RHA's fanatical attention to details as far as visuals go. A very nice RHA man on duty there showcased this company's wireless IEMs.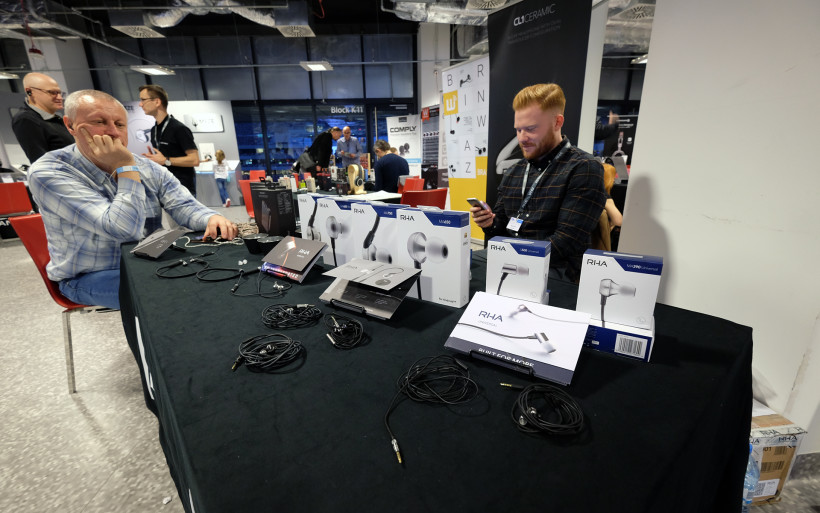 Sennheiser
No, just no. Dreadful blue light in front of Sennheiser's room (presumably inside as well) was so irritating, that I didn't even bother to go inside.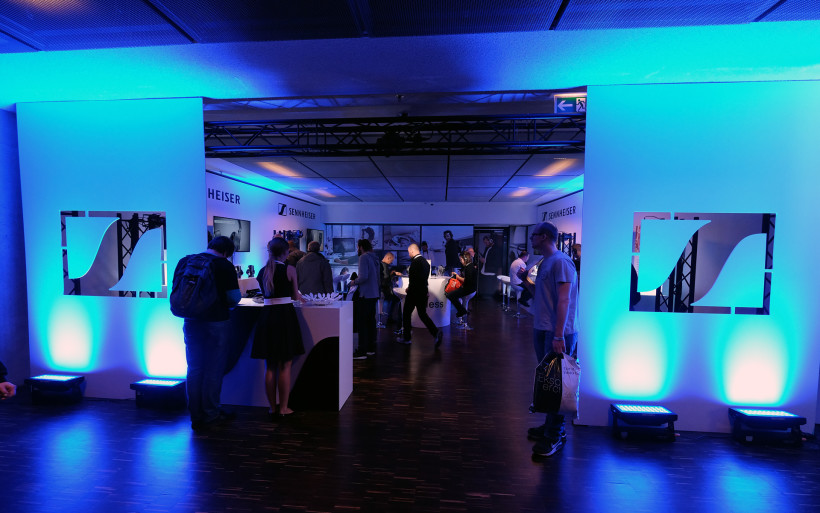 Sound Club – Marten / Tenor / Soulution
When I was able to come, Marten Mingus Quintet speakers were hooked to Tenor electronics and the outcome was exceptionally enjoyable. This was very easygoing, downstairs punchy and coherent sound. It didn't sound glassy at all and that was my main issue with many rooms at the PGE Narodowy stadium. The outcome? One of the best performances in general for this scribe. Full of abstract price tags of course, yet who'd've bothered with such trifles…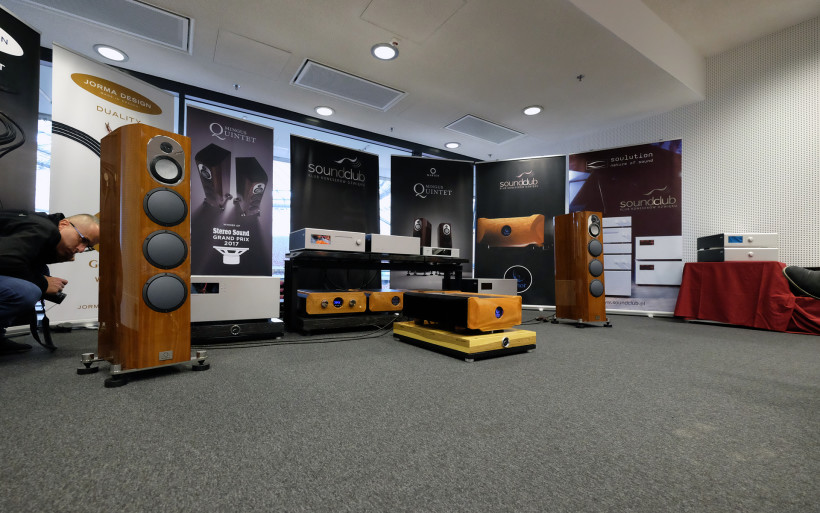 Sound Club – Brinkmann / DeVore Fidelity / Franc Audio Accessories / Air Tight
I wanted to see what Mr Skulimowski of Franc Audio Accessories will showcase. He's into bees obviously as this time around all his products were as yellow as possible. And you know what? It worked, people asked about these. Everything else in his room worked nicely as well. DeVore Fidelity speakers along with Brinkmann source and amplification by Air Tight netted pleasant, engaging and not overdone performance.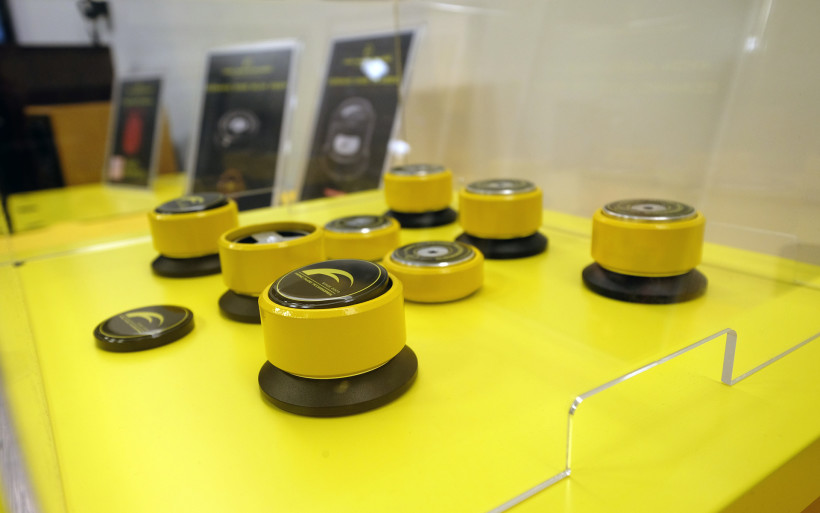 The Headphones Realm in general
One very impressive finding aside, not many things I have to say in the headphones related matter as the usual TOTL suspects by Audeze, Audio-Technica, Sennheiser or AKG were showcased in various places. From the organization standpoint though, I have to say that to have the headphones related zone of this sort is in general a very nice idea. What Adam was able to pull off, namely to have almost all headphones in one place, is far better in comparison to what's in Munich.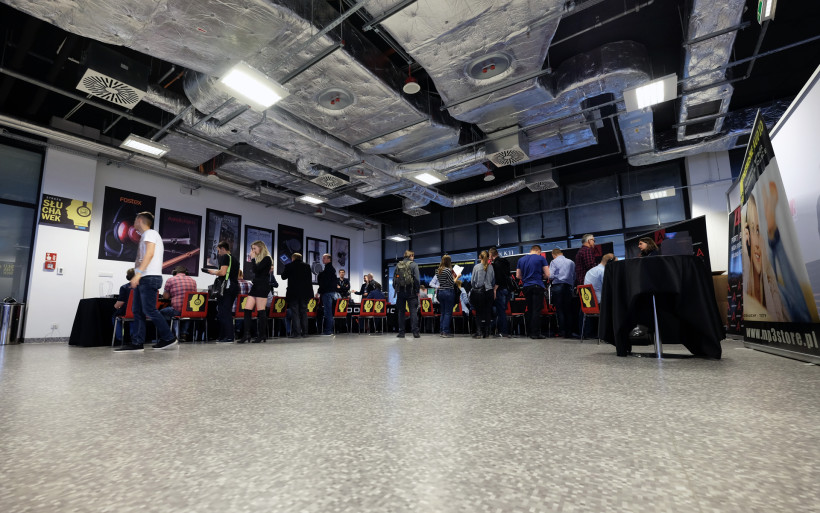 There was one place with a very special product at the PGE Narodowy stadium. Please feel free to take a look down below.
---
The most memorable ones
---
There were many memorable setups/rooms/products during this year's Audio Video Show. Still, the three down below turned out to be subjectively much more impressive to this scribe than anything else. Enjoy.
Boenicke Audio / Ayon
In 2016 we haven't seen Sven in person in Warsaw during Audio Video Show, but this time around he was here and with a bang. Instead of rolling with W11 or W13, he decided to showcase his W5SE+ monitors. Long story's short, people were blown away. Along with his Class D amplifier (that's a work-in-progress case still) and a CD player by Ayon complimented by awfully expensive Siltech's Triple Crown power cord, something magic happened. Yes, the music Sven used had a lot of reverb which helped and yes, the room was quite generous; of high ceiling and walls thicker in comparison to the rest of what's found in the Golden Tulip Hotel. Still, after taking into consideration how small W5SE+ is and what it actually cost, the outcome was glorious. Full, big and utterly impressive sound was on constantly. For me personally it was quite amusing to see people scratching their heads in disbelief that a monitor this small can deliver effect this majestic. I'm more than familiar with the feeling, three years ago I've been there and I've done that. There are speakers able to get the job done much more effortlessly, but not of frame this small. For me personally, Boenicke W5 is what compact high performance monitors are all about. Thoroughly enjoyable experience, case closed.
Well, almost. Let's ask ourselves how much of an impact on the outcome had that Siltech's TOTL power cord. To quote our usually very down-to-earth Swiss: "It's f*****g good!". There you have it then.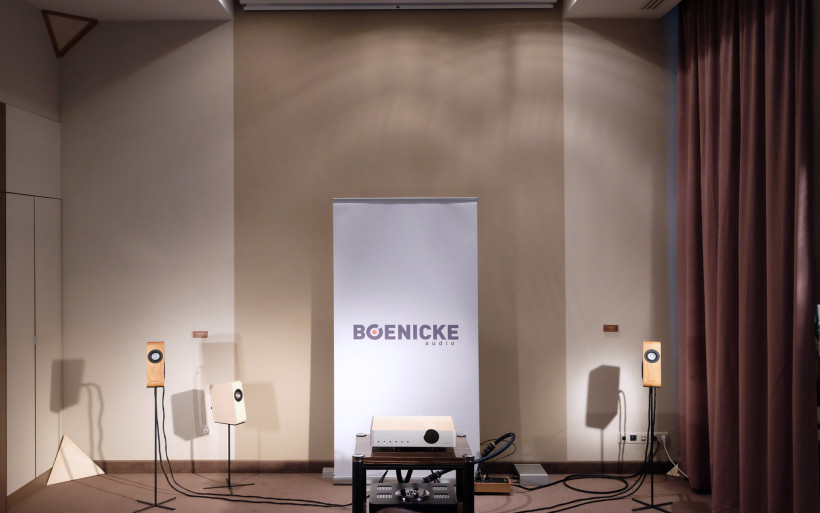 Final
Hah, this was unexpected. I've passed Final's booth at the PGE Narodowy stadium several times. At some point I had a chat with this brand's local distributor as he's a very nice man and somewhere near the end of the second AVS day I finally sat down tired, had a listen and… my head internally exploded. The initial expectations were mild, after the Susvara experience it's difficult to be amazed by a pair of headphones, it really is. Still, the sound of D8000 was nothing short but spectacular; full, informational, gutsy, agile, spacious, effortless and smooth, hot damn! At first I thought that this is just a short infatuation, that it will go away the next day. Not. There's a valid reason to be excited about this very serious product. The magic happened back then and I do wonder how many people are now actually aware of how good D8000 really is. Mark my words: this is not yet another case of overpriced headphones. This is a game-changer.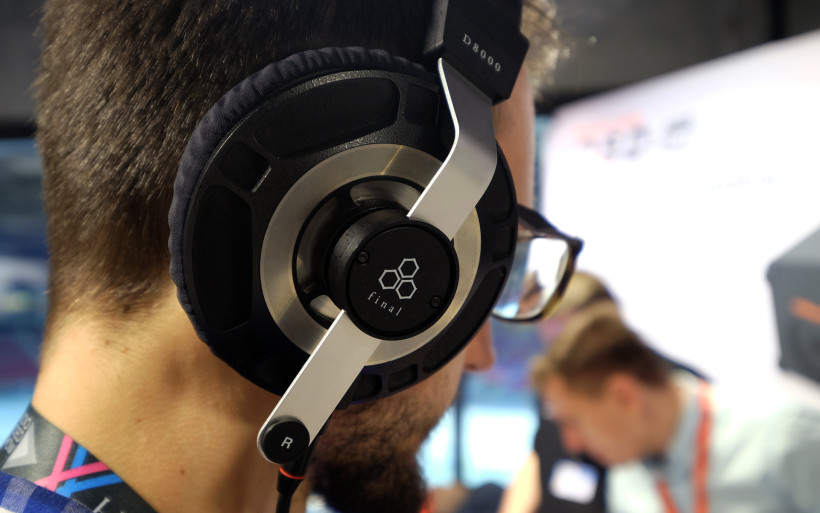 Trenner&Friedl / Hegel
At first I had no idea that this will happen. I mean, I do enjoy what Andreas Friedl and Peter Trenner do, yet big and pricey speakers are not something I'm excited about at all and their Taliesin floorstanders are this exactly, right? Right. Still, with Hegel electronics this was one of the most memorable AVS experiences for this scribe. I won't dive into why exactly, not here and not now at least. This tale needs to be told in the not too distant future as my head is full of words in this regard in particular. What I will say for now is this: I came before the show started and since both Austrian duo and Hegel's main marketing man – Anders is his name – are so easygoing people, I could listen to Taliesin fronted by Hegel's TOTL machines undisturbed, alone and with my own music for an hour or so. It worked, something clicked and I left the place very impressed.
I do wonder though, how much would our view of costly rigs change if we'd be able to experience them properly, hence as described above and not in a crowded room, with random oftentimes unknown music and from a seat far from good?