A while ago Lotoo brand emerged with its PAW Gold DAP. This device was and still is very good. Though $2'000 price tag made it a rather hard pill to swallow. And Astell&Kern's AK240 model was considered to be its main and tough rival. Yet Lotoo's device firmly held its ground. After a while, the much more affordable PAW 5000 DAP has been released and in this review we'll find out whether it's worth the asking price of $349. Enjoy.
Introduction
Lotoo isn't a newcomer. This brand is a property of Chineese Infomedia company, which in audio world is known to be original design manufacturer for a very well-known Nagra brand. Infomedia handles its affordable recording devices assembly and manufacturing. Knowing how good and decent Nagra's devices are, that has to count for something. I'm sure lots of reviewers took interest in PAW Gold in the first place because of this fact alone. I got myself familiar with said DAP and I can confirm that it delivers what's expected for the asking price. Its sound quality with native DSD material was unbeatable to me. Mike Oldfield's  Ommadawn  never sounded this good on a portable device, not even on Astell&Kern's AK240 jewel. Also I couldn't complain about build quality and interface. Lotoo's flagship both looks and feels like a tank and it has a very responsive and fast menu. There are many great sounding DAP-s on the market, but thanks to said features this one surely stands out of the crowd. Folks into this kind of devices already are aware that their OS design and operation are often lacklustre, to put it mildly. Or simply bad. These days Android based portable players are getting better and better. But several exceptions aside, smartphone alike experience still isn't a part of the package in most cases and regardless of what's on a price tag. Manufacturers aren't there yet, though it's to be expected that this status quo will change in the not so distant future.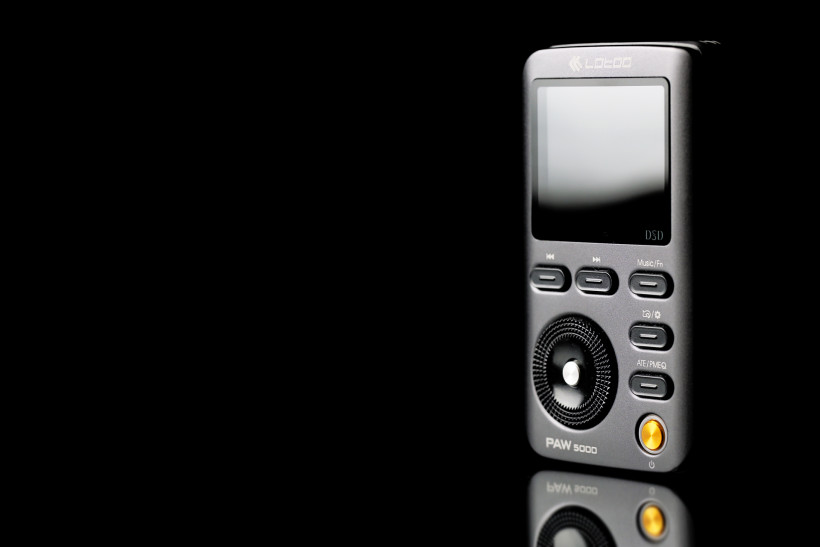 Lotoo PAW Gold stirred DAP's boiling pot because of its peculiar looks. Bulkiness is something every DAP aficionado got used to. Fancy d/a converters, amplifier modules and batteries take quite a space. Top performance requires big chassis and there's no way around it. Yet Lotoo's device   made lots of people to go arghh for a single reason, gold plated control wheel that is. Well, originally this product was supposed to sell mainly in Far East where this material is a thing of beauty and luxury. Especially when there's a real gold on the table, which happens to be the case in PAW Gold. This kind of design adjustments in order to make certain device more prestigious, therefore more easily saleable for the price, from marketing standpoint is logical. It's not Lotoo's fault that Europeans or citizens of USA often find golden accents tacky.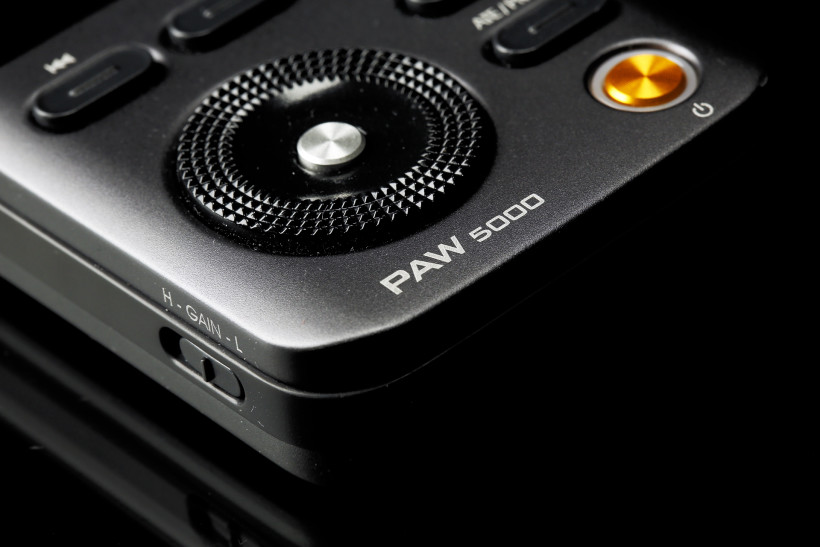 What happened next was somewhat unexpected. Usually after the first successful premiere another one comes shortly and since PAW Gold was a $2'000 device, it was highly probable that next product of this sort will cost about half of that sum. What we got is PAW 5000 DAP, which from the very beginning was priced at <$400. This kind of dough makes it a very affordable device in a world full of times more expensive portable music boxes. And since it comes from the same people who stand behind PAW Gold model, once an opportunity revealed itself to check out what's what, this journalist couldn't refuse. The expectations were high, though.
Design
Lotoo PAW 5000 is one decently looking device. First of all, it's small, pocket sized no questions asked. The product measures 98 x 55 x 18 mm ( H x W x D) and its weight is 105 g without microSD card installed. These specs make the device very comfortable to use, as even people with small hands can handle it with just one of them. That's a good and rare thing to have among high performance DAP's. The design isn't squeaky clean, lots of things are going on on every side of said product. And it's fairly easy to see that it resembles its older and pricier sibling.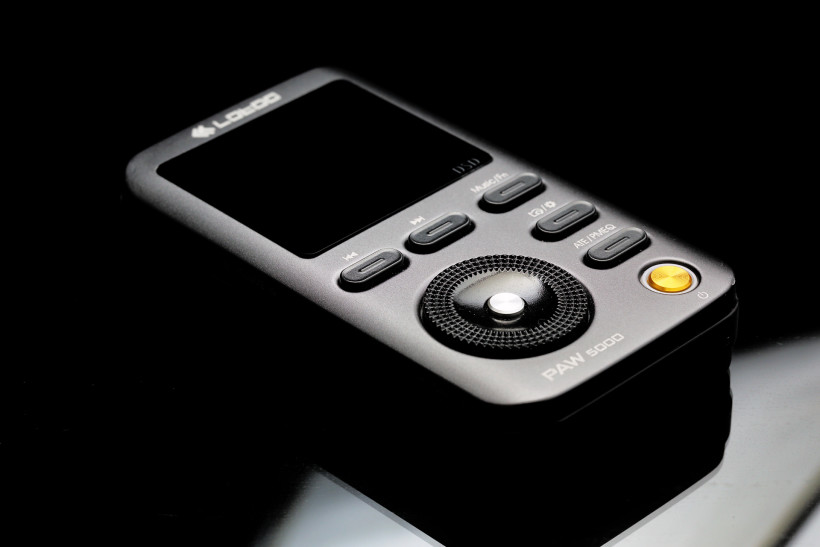 PAW 5000's build quality is more than decent taking its affordable price into consideration. Usually many plastic parts are common in a case of similar devices, yet it is easily seen that said model is meticulously made and durable. Both its front and back are aluminium parts connected with a quality plastic frame. The product doesn't feel cheap. Well, it doesn't scream quality as loud as e.g. Astell&Kern's AK300 either. But still it's well-made and subjectively refined to a deeper degree than e.g. pricier FiiO X7, in a sense that it isn't as raw. Lotoo PAW 5000 has nicely rounded edges and corners, no sharp spots make it easier to operate. That was my main gripe with AK240, HM-901s and FiiO X7 models. Sharpness is visually appealing, somewhat aggressive and this is something many of you fancy. Yet chassis of this sort is at the same time less comfortable to use.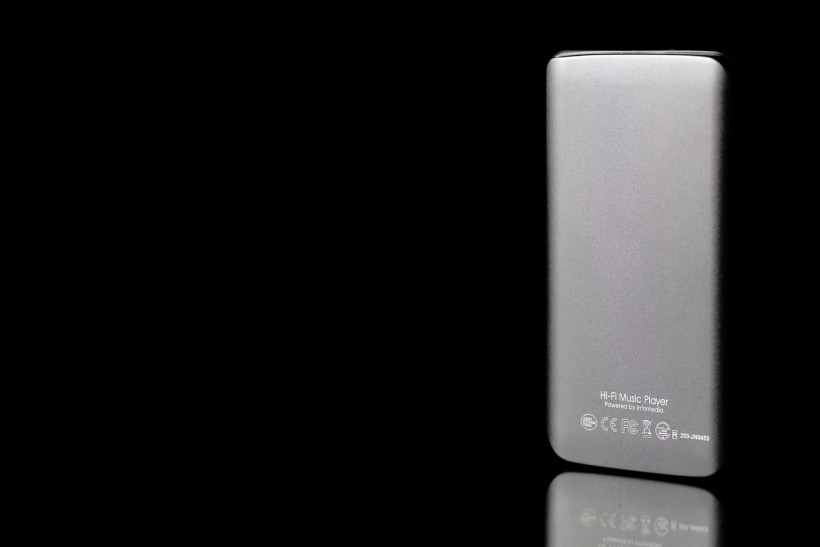 Moving on, PAW 5000 features a 160×128 px LED screen, which behaves like a TN matrix, namely it loses its visibility (colours quickly become inverted) once user looks at said screen from a small angle. PAW Gold's OLED display is great in comparison as it has more saturated colours, especially awesome black. Both Lotoo models have poor resolution, though subjectively I'm fine with that. Their displays have purely informative character and what's seen on these is more than enough. PAW 5000 screen is lacklustre in some ways, but it does the job just fine. To paint a broader picture, it's much easier to use during sunny day than HiFiMAN HM-901s. And let's not forget about the former's price tag.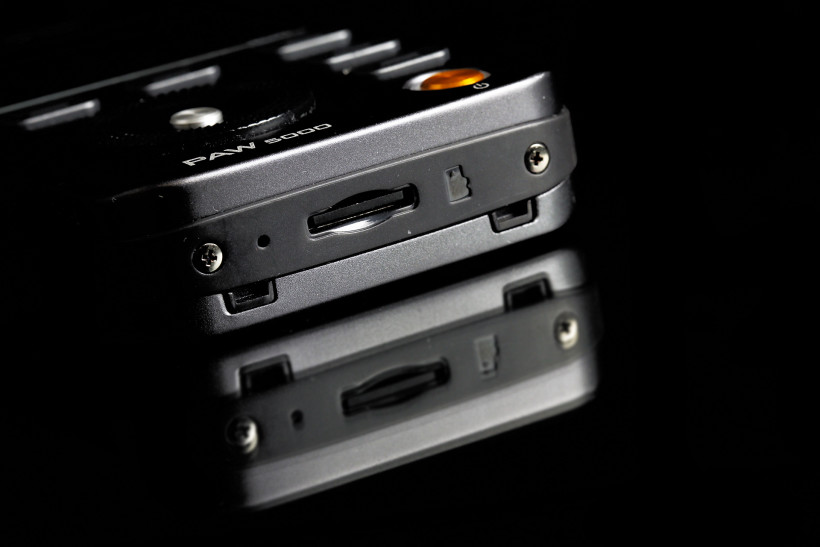 Lotoo PAW 5000 has a bit different interface in comparison to times more expensive sibling. Now it's based on a wheel with one button inside. This solution is similar to what HiFiMAN uses in HM-901s product. Said navigation wheel in PAW 5000 works great. Its operation feels smooth, just a tiny bit wobbly and its surface is finished with a nicely rugged texture. Ease of usage is a valuable upshot. The wheel is made out of solid plastic and turning it brings up files library. There are six buttons nearby; fast forward, rewind, Music/Fn (access to the library), back/setup, ATE/PMEQ (parametric equalization and predefined presets based on proprietary DSP algorithms) and power on/off. Some require longer press to exploit device's second functionalities. What's worth mentioning is that last button has a nice LED ring around it. This indicates whether the product is powered on and said light can pulse or be turned off completely. The Music/Fn button can actually execute predefined function. User can pick e.g. battery indication, mute, screen information mode and so on. This is a nice feature overall. The OS is well-made and very fast. It has many options and things like a parametric equalization or DSD gain surely are great additions to many users. This goes along with responsive physical interface and the final impression is that Lotoo's UI is simply pleasant to use.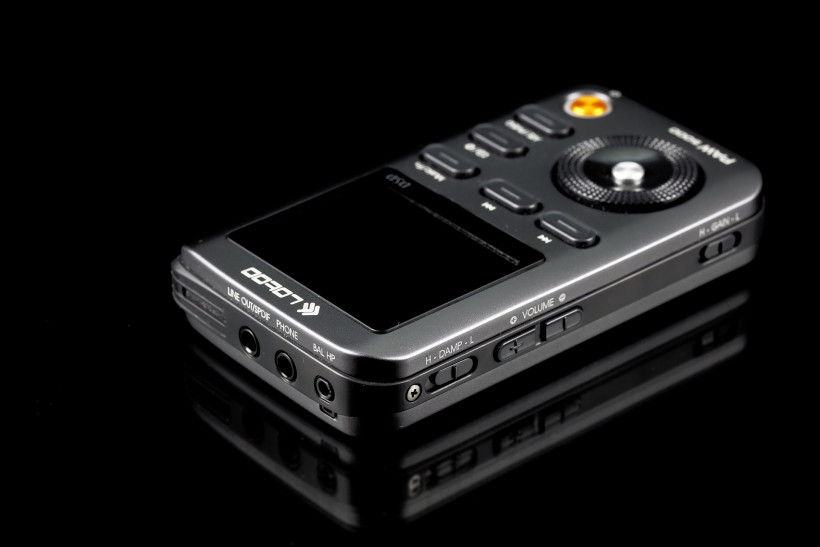 On PAW 5000 right side there's a USB 3.0 Micro-B socket mounted, therefore it's a good idea to have a fast memory card (SDHC/SDXC up to 2TB) to exploit that. Said interface also handles charging. On the left side there's a two buttons based digital volume control and a pair of additional switches;  gain  and  damp. First one is obvious, but it turns out that the latter sets the output impedance to 1 or 40 ohms. Now that's something for higher loads. Product's bottom has a memory card slot and three sockets are mounted on its top; 3,5 mm headphone out, 3,5 mm combined line and coaxial out and additional 2,5 mm headphone out, this time balanced. The last one is also seen in i.e. Astell&Kern's AK240. All things considered, PAW 5000 has quite a set of features. Heck, it even has a Bluetooth A2DP module on-board.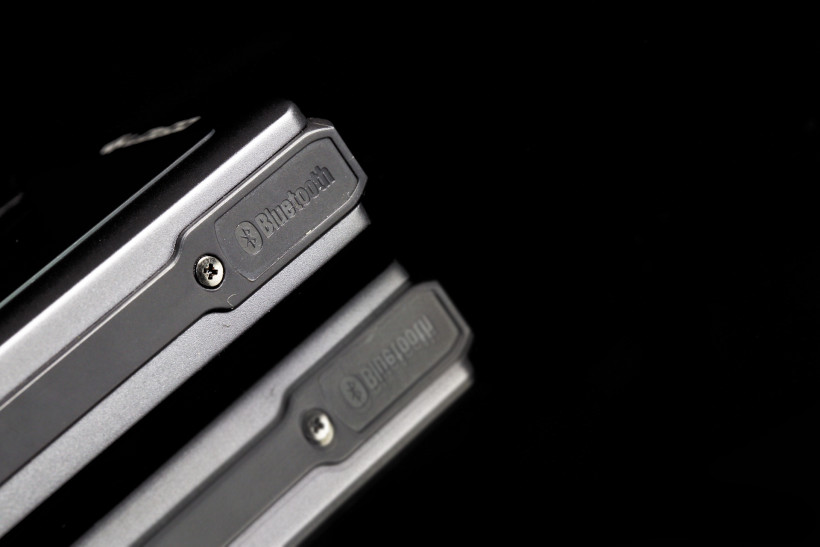 As far as the specs go, things look normal. The device handles DSD (DFF, DSF, ISO) material up to 2.8 MHz whereas 24/96 is PCM's max. The latter does vast majority of popular lossy and lossless formats with no issues. 1700 mAh 3.7v battery provides around 10 hours of playback, which is standard. But it's worth to know that the device is very precise about cells depletion. Some DAP's can go off with 15% of power left, PAW 5000 shuts down around 1%, which is how it should always work. The product also has the ADI Blackfin 514DSP processor, which is also the reason why UI operates in truly lightning fast fashion. Headphone out has THD of < 0.02% and 20 – 20 kHz range. Its power output is 75 mW per channel at load of 16 ohms. Nothing extraordinary in that regard.
Sound
The decision was made to kick-off with something easy. PAW 5000 main competitor was times more expensive HM-901s. The pair of easy to drive Vision Ears VE5 CIEM-s was used in order not to get things overly complicated early on. Besides, this particular model is very revealing, the differences between compared products were obvious instantly. The main one is the amount of background noise both DAP-s generate. VE5 has a generous 122 dB of SPL at 1 mW, it shows any background hiss there is rather clearly. To make it short, HM-901s with its  gain  set to low is noisy, whereas the competitor remains dead silent. Of course once music starts to play it isn't that relevant any longer, but you get the picture. Lotoo PAW 5000 reveals some internal hum with both its  gain  and  damp  switches set to high. But that's an overkill for most of in-ear monitors anyway.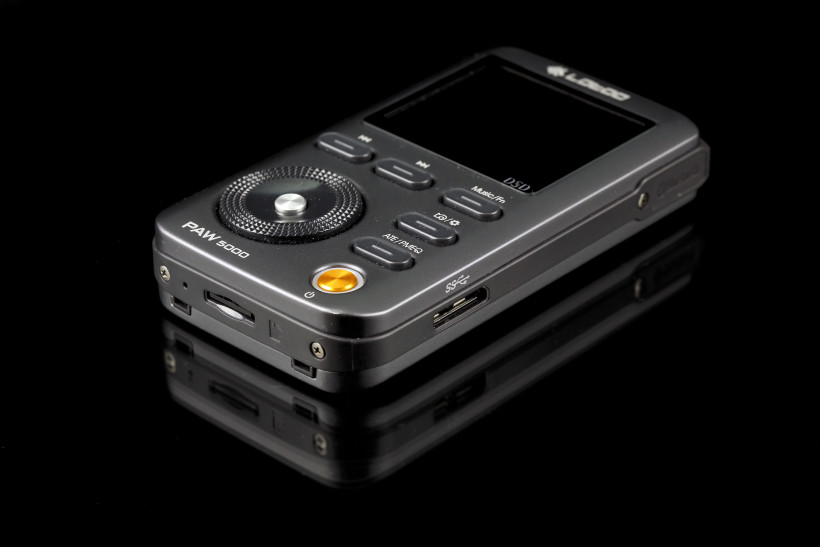 Moving on, both DAP-s sound quite differently. It can be heard rather easily that HM-901s is much more powerful, it handles music in a punchier way, directness and authority is the upshot. It's safe to say that in cases like AC/DC's  "Thunderstruck",  portable player's ability to drive bass and guitar parts is rather mandatory, there's no room for laid back presentation. On the contrary to Mari Boine's "Das Aiggun Cuozzut" or Wardruna's "Algir – Stien Klarnar", these tracks don't need it that much. Lotoo PAW 5000 is not only slower device, but also sounds darker. This might be a good thing once overly sharp and treble oriented headphones/earphones are on the table. But all things considered, this DAP sounds a bit veiled in the very beginning, even with quite detailed VE5 CIEM-s. It has more round and polite character and this was to be expected. Its rival has plenty of juice and is known to be one of the most directly sounding and powerful DAP-s on the market. At least that was my experience with HM-901, yet now I reassured myself that things hadn't changed that much after its successor's arrival. Rounder and darker PAW 5000 doesn't elevate details as much as HM-901s. It brings fair amount to the table, yet its rival delivers these with much greater ease. Also, the latter has bigger and more complex soundstage, even though it shortens the distance to first row of musicians. PAW 5000 doesn't hide what's in front of a listener, it simply places vocalists a bit deeper and this is a matter of personal taste. All things considered, it might seem that Lotoo's device left the battleground on a shield. To a degree that's the case, especially with music genres in demand of raw power. Yet after the first skirmish it turned out that more affordable product is a joy provider nonetheless. It sounds smooth, relaxing and delivers an easy-going experience overall.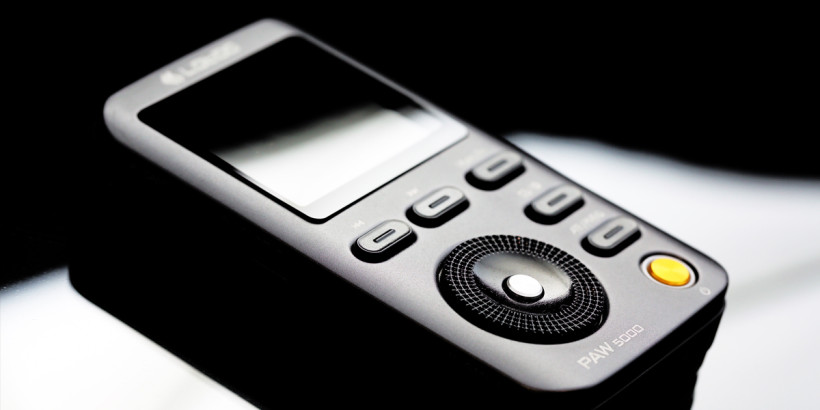 Next in line was 99 Classic model from Meze company. Both portable players show what's needed, which is a generous amount of bass. That's the most audible thing one gets after switching from quite skimpy in that regard VE5 model. In comparison to its rival, Lotoo PAW 5000 again has bass rounder, gentler and mellower, with less impact on the very bottom. After several hours spent with said device I got the notion that it has quite romantic character overall. It simply isn't after one's attention, it's tuned to deliver relaxing and mild performance. "Vienna"  by Ultravox has a very peculiar, clear vocal part. Both DAP-s were able to show Midge Ure's voice with calmness, longing and sadness. Both got this in a smooth and clear fashion. HiFiMAN's product delivered it more directly and openly. But in terms of grasping sheer emotions… there was no reason to complain in any case, on the contrary. The same story is with the treble. HM-901s puts extra energy and air to that part of FR, whereas PAW 5000 has it laid back and slightly dimmed down, yet similarly smooth. The soundstage story repeated itself. The former performed it bigger and deeper, the latter simplified things audibly. HM-901s places e.g. guitars really close to one's ears and still is able to paint a wider and more complex picture. All things considered, I'd say that PAW 5000 isn't spectacular in terms of space it creates, yet simply fair. It isn't neither said device's strongest point, nor the weakest one. Sweet and fluent midrange is, dark background as well.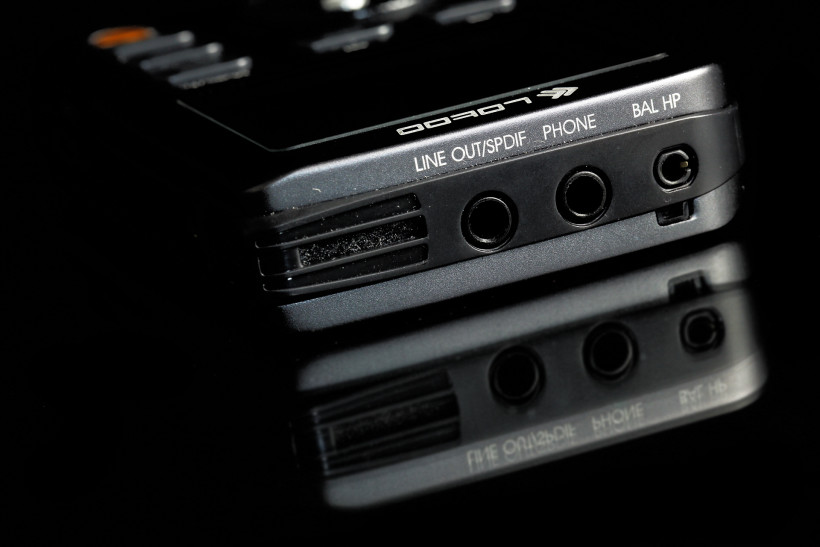 The conclusion is that Lotoo PAW 5000 is a kind of device rather special soundwise, subjectively well-thought in that regard and quite refined actually. Yes, it could have created more generous space with additional layering. But that aside, it grows slowly on a listener. What seems veiled at first, after some accommodation period and with right company will become present, yet always relaxed. Also pleasantly mild and decently dense on top of that. But not overly fuzzy and never sharp. To paint a broader picture, in d/a converter chips realm this DAP somewhat resembles PCM1704 whereas ES9018 fits HM-901s. Someone had a good ear to tune PAW 5000 in such a peculiar way. That's the reason why it surely stands out of the crowd.
Summary
Lotoo PAW 5000 has some drawbacks and the main one is its low output power. This obviously indicates that easy loads are the only real options. Various in-ear monitors, be it regular or custom, are a perfect fit. Some portable on-ear headphones will do just fine, but certainly not all of them. In order to get the most synergistic outcome, transparent, detailed and airy company is needed, which narrows viable choices even further. But once this kind of company is paired with said DAP, the outcome can be great for the price if one is after musical presentation of highly relaxing, smooth and involving nature. It rings all my subjective bells yet it doesn't have to do the same with yours.
Lotoo PAW 5000 is well-made and easy to use. After switching from Android based, often quirky and slow DAP-s, its fast OS and responsive buttons are something to behold. Pocket-friendly size and mere weight of 105 g make things even sweeter. The ability to use the product as a digital transport is especially nice, I exploited that feature a lot and the outcome was good. Some people will dislike the interface or the fact that the device doesn't have built-in memory. But subjectively and for the asking price, this editor can't complain. To sum things up, let me just point out that Lotoo PAW 5000 ought to be taken into consideration by people who are after sub $400 DAP. This model deserves to be at least auditioned. After several weeks spent with it, it's quite surprising what portable hardware one can have for this kind of coin these days. 'Till next time.
Associated equipment:
Headphones: Meze 99 Classic, HiFiMAN Edition S, HiFiMAN HE-1000
Portable sources: HiFiMAN HM-901s, iPhone 5S
Headphone cables: Forza AudioWorks Noir Hybrid
Retail prices of reviewed components in EU:
Manufacturer: Lotoo