Although mainly associated with the professional audio industry in Poland, Sveda Audio becomes more and more known to regular audiophiles as well. There was only one viable way to find out what's what and Sveda Audio Blipo active monitors became this review's main dish in the process. Enjoy!
Introduction
Sveda Audio is a very interesting local company. Although its products are very well-known, liked and used in the domestic pro audio industry, they flew under the radar of regular enthusiasts for years. To a degree rightfully so, simply because many individuals see studio related components as tools and not musical joy providers, hence they don't pay much attention to such products, if any at all. Fair enough. Still, this establishment's owner – Arkadiusz Szweda – is convinced that he was able to successfully merge professional and domestic worlds via one product of asking price far below insulting level. Supported by Chupacabra woofers, Sveda Audio Blipo active monitors sang in one room along with LampizatOr Pacific DAC, Stacore platforms and Verictum power components during local Audio Video Show event in November 2017. Short audition netted a very promising outcome and a rather short yet fruitful tête-à-tête with Arek led to this review.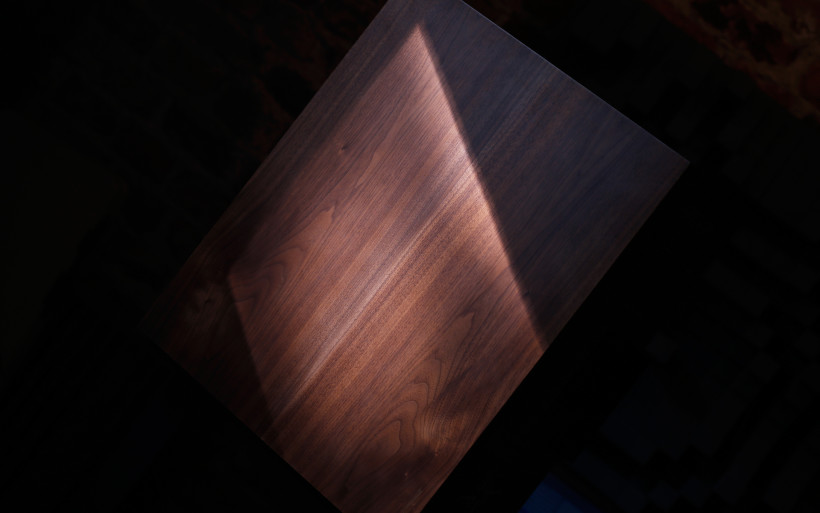 For many years Arek Szweda operated in the IT sector and the corporate LAN branch was his speciality. In spite of dedication to network related tasks, audio drew him even closer to finally become his daily job. Our man's adventure started as early as in his juvenile years, the very first speaker set came to be when he was just 14 and many DIY projects came afterwards. Many valve amps were built from scratch and fair share of CD transports became extensively modded, but active monitors turned out to be Arek's beloved product group. He's been doing these for almost two decades now and isn't going to stop any time soon it seems.
Our engineer's active ride started in Tonsil. Years back, within this big and – in Poland at least – legendary company a smaller merely three-people team known as TLC was created, Arek was in and R&D of unique and very much audiophile alike products was the agenda. This autonomous division subject to Tonsil's CEO directly was the place where this review's main man learned a lot about speaker design. Daily access to a number of top level measuring tools and an anechoic chamber considered to be one of the very best in Europe at that time surely helped. Still, the TLC team could work only within very strict frame, nothing but Tonsil's proprietary tech was allowed. Hands tied and in general very stale post-PRL environment eventually took their tool. The whole team left the company after two years of service and with several investors found shortly after, they co-founded APS, a pro sector company known for active monitors. This eight years long adventure ended because – as Mr Szweda explained – he wanted to shift his focus to domestic and more ambitious speakers and that's how Sveda Audio came to be.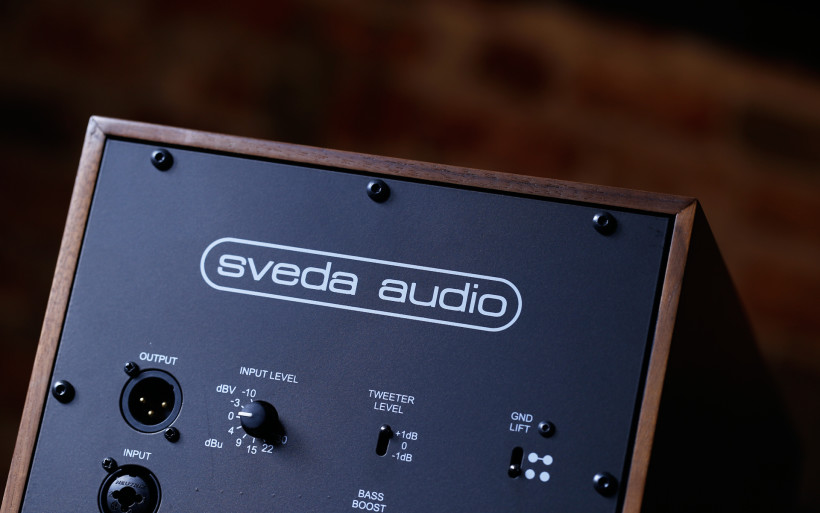 Arek Szweda established his ongoing audio operation in December 2012 and it's been his sole source of income ever since. Though known for active monitors, this engineer also makes custom audio installations and is a huge fan of dense formats. All his daily drivers – LampizatOr Balanced Golden Gate, Mytek Manhattan 2, Bricasti M1 – are fed via SOtM sMS-200. Mr Szweda is one of the nicest, overt and easygoing industry men yours truly knows. Not a single question he'll shy away from it seems and – when I asked about Blipo's innards – all details were given in return with no ifs and buts. The overall impression was that our man purposely wanted me to understand what he did exactly, just so I could describe everything properly. That's a very rare approach, kudos.
It's fair to say that Mr Sveda Audio is not a man from nowhere, 18 years in the active game thus far is long enough to learn a thing or two. His first product – D'Appo – was introduced in 2013 and got him very famous in the pro sector. As a proper pro job tool of €3'500 ask, it was described to me as exceptionally clear, agile, neutral and found in top tier recording studios in Poland; GPD Studio, Izabelin Studio, Rolling Tapes, Sonus Studio, Black Kiss Records, Fonoplastikon, Studio Tokarnia. Studio U22 and Custom34. Artists, groups and composers rolling daily with Arek's D'Appo are numerous as well; T.Love's multi instrumentalist Jan "Jahlove" Pęczak, Wojciech Plichowski, Jan Smoczyński, Andrzej Karp, Leszek Kamiński, Marcin Bors, Atanas Valkov, Jarek Kordaczuk, Marcin Wawruk, Łukasz Dmochewicz, Tymon Tymanski, Hey, T.Love, Luxtorpeda, LaoChe and Red Lips are just some out of many more. I was told that many individuals began to use D'Appo to listen to music at home, which led to work on something more suitable for this duty and – after three years of R&D – that's how Blipo happened in 2015. In this product's case, to unite the most prominent features from both professional and audiophile realms was Arek's agenda from the get-go. Whether he succeeded is one of the biggest questions of this review.
Build
Two rather big boxes, which Arek delivered to my place in person, were dealt with in less than three minutes tops. Each speaker was snug via plastic wrap and a pair of foam forms on the inside and a regular cardboard outside. Two 70 cm tall stands of 80 kilograms weight in total arrived with him as well. Priced at €499/pr, visually modest, fit'n'finished meticulously and with top plates tailor-made for Blipo, these items proved to be very useful and quite the lookers. Two-, four- and six-legged versions are available. Many manufacturers require at least twice as much for very similar goods.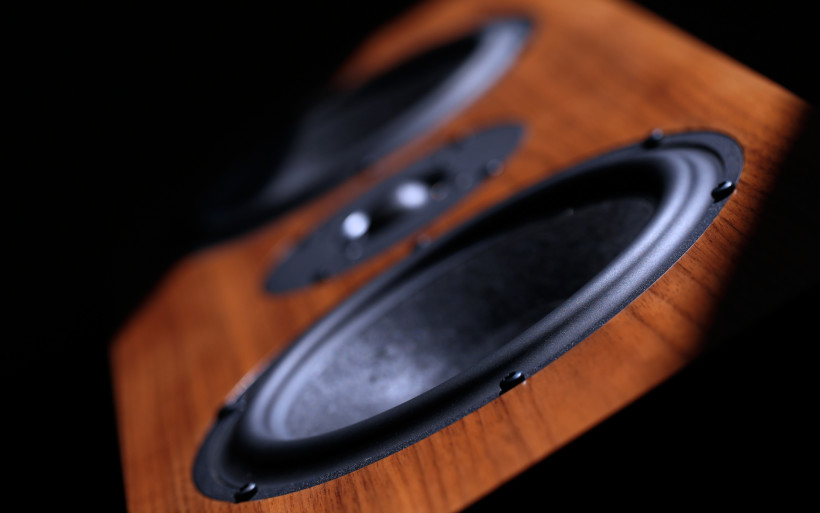 Sveda Audio Blipo is an active monitor, hence a product which allows one to build quite a minimalist setup around it. All it takes to get this model going is a DAC and a transport and – if the former is loaded with volume control – even a separate preamplifier can be crossed off the list. Less money spent on cables and associated electronics and less space needed in comparison to regular setups are the valuable upshots of such hardware reduction, whereas limited mix'n'match options might be a drawback to some people.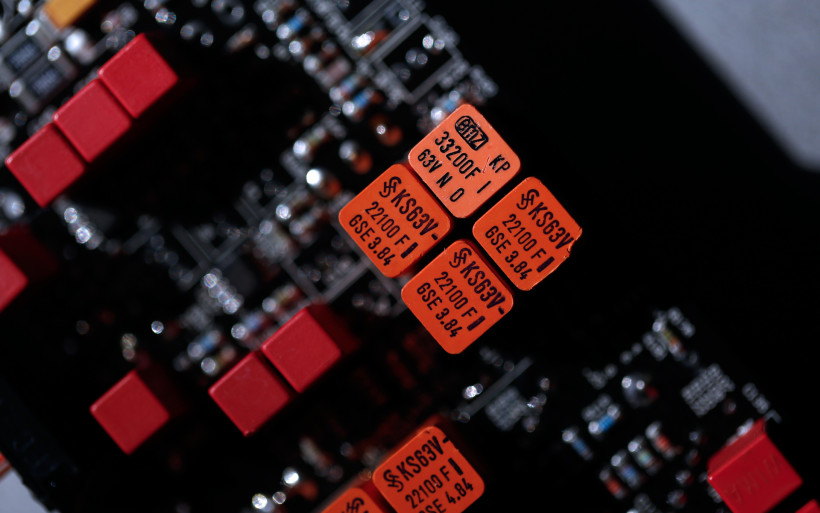 Sveda Audio Blipo measures (HxDxW) 50x60x22cm and weighs 28 kilograms, hence is quite heavy, tall and unusually deep, yet narrow. The initial impression was rather intimidating. This is a two-way sealed box affair with drivers aligned in the d'Appolito fashion. Cabinets are made out of 22mm (front baffle) and 19mm (everywhere else) thick MDF, whereas the product's rear is aluminium. Matte paint job visible there is quite interesting. As a very utilitarian tool, Blipo has to take beating with dignity and that's why Arek decided to go with IGP's proprietary and highly weather/ temperature proof DURA®xal powder coating, usually found on skyscrapers' elevation. I was told that it cost a lot, yet is worth every penny and the same story is with screen printing twice as dense in comparison to standard solutions.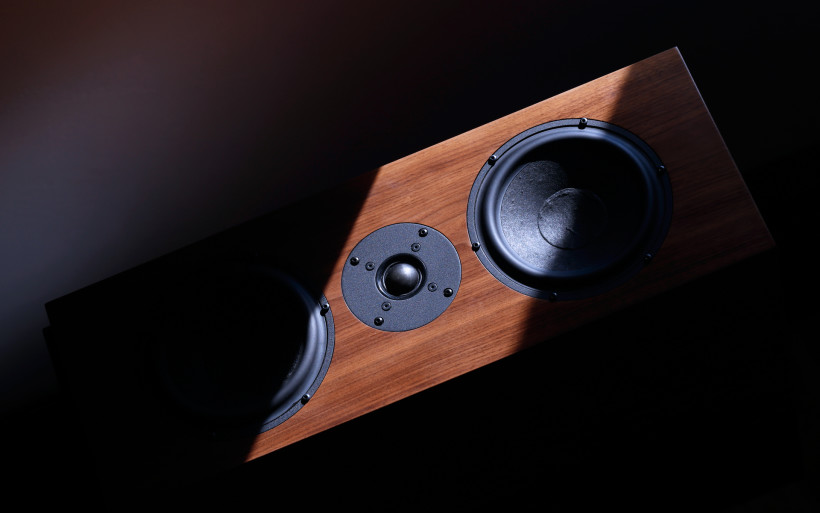 As a proper d'Appolito case, Blipo is loaded with two 18W/8535 7″ mid-woofers per cabinet and one D2905/9700 tweeter in-between. All belong to Scan-Speak's Classic series and are in constant production since early '90s. The former transducer has cast aluminium baskets, air dried and carbon fibre mixture based membranes and this Danish manufacturer's proprietary Symmetric Drive scheme, whereas high FR unit, also known as 'the small Revelator', has soft silk dome of 28mm diameter and is able to take high loads with minimal distortions. Blipo's crossover frequency is set at 2 600 Hz via quasi 4th order plot, separate for each driver. It's actually not a 24dB/octave slope but two 12dB cascade filters instead, which allowed Arek to handle frequency and phase response more freely in comparison to a textbook 4th order solution.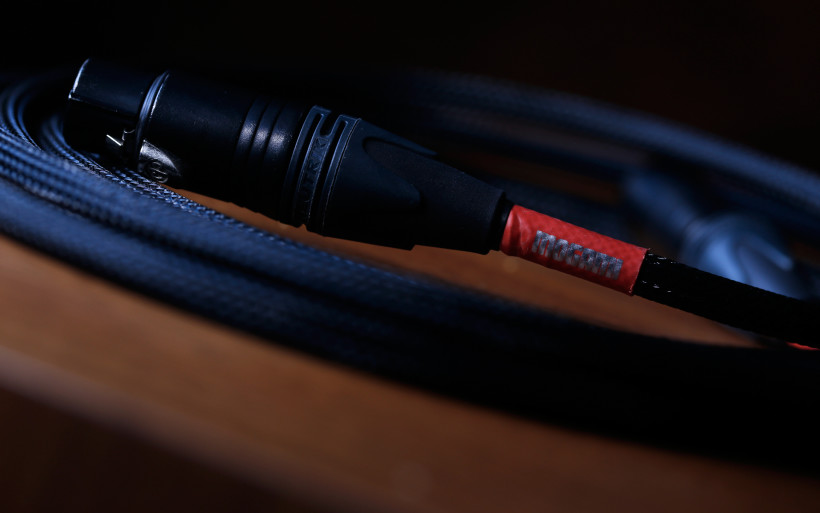 Visually minimalist, monolithic and quite regular, Sveda Audio Blipo doesn't look like an audiophile beauty pageant's winner, not at all. It wasn't designed to participate in the first place. This product's goal is to do the obvious job as good as possible, most resources were spent to achieve this exactly, though visually symmetric d'Appolito plot on its front subjectively works for me. On assembly and veneering counts there's not a single reason to nit-pick, Blipo's build quality is up there with its asking price. FR is 30 – 40 000 Hz (+/-3dB).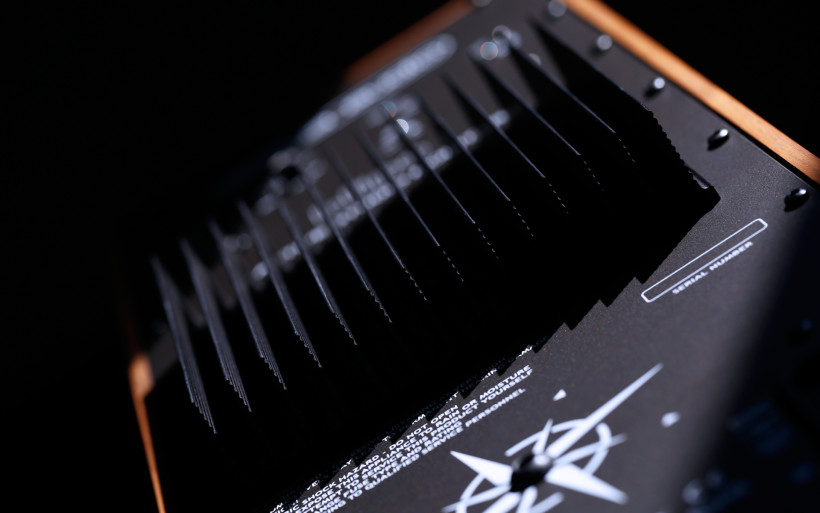 The product's rear is generous. Nice and readable manufacturer's and model's logos neighbour with one input and one output (XLR + 6.3mm combo) found in top right corner (Blipo can act as a pass-through device). In spite of single-ended circuitry inside, the pro industry standard requires balanced connections on-board, hence Arek was obliged include 'em. Next to these there are; a resistor ladder based input level knob, a tweeter adjustment (+1, 0 and -1dB) and bass boost (6dB@30Hz) switches. Ground lift option located further to the right, a compact radiator below and an on/off switch with self-replaceable 4A 250V fuse and an IEC socket near the bottom close the list. If you wonder what a small white square with the word 'JAS' found in close proximity to the power input means, that's the name of Arek's youngest son – Jaś. Once he grows up and fully acknowledges what his dad does for a living, he'll have a helluva reason to smile for sure.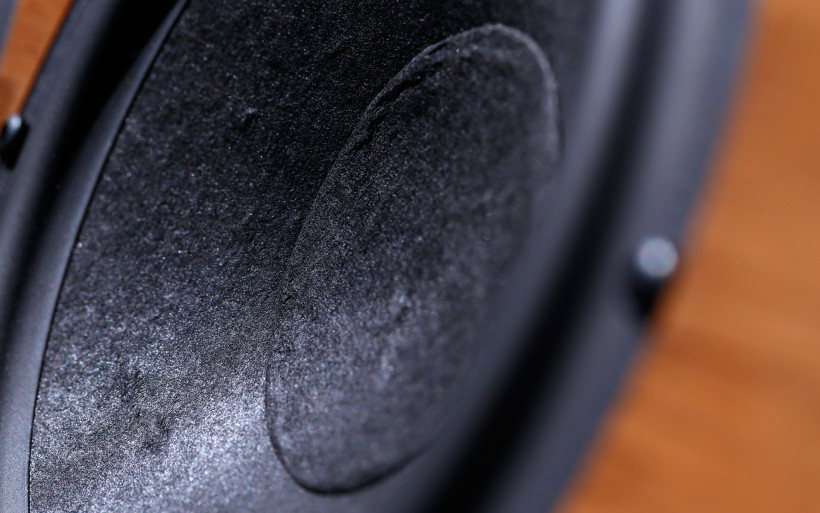 The enclosure itself is of 33 liters capacity, semi-matte black or American walnut options are standard versions, whereas everything else cost extra and not more than €500 for the most luxurious finish available. The overall choice is generous; gloss, semi-mate and matte coatings can be crossed with various colours and veneers. Enclosure's internal damping is done via a mixture of aramid angel hair and regular synthetic fibres. Although drivers work in the same chamber, they are separated from all electronics via thick MDF wall.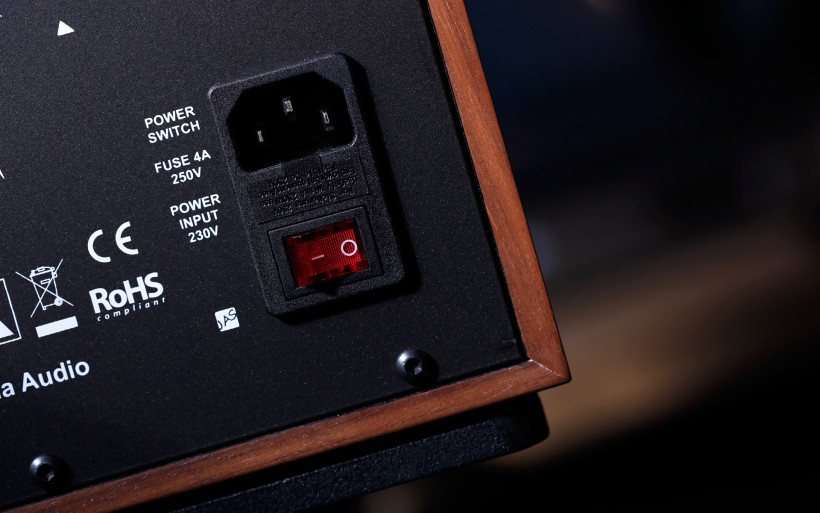 Blipo's internal circuitry is attached to its backplate and modular by nature. Two separate PCBs are connected via a teflon insulated and silver-plated copper ribbon which Arek described as "100x more costly in comparison to a regular computer equivalent". Desymmetrization buffer, protection circuitry and active filtration modules based on OP275 op-amps by Analog Devices are found on the board right behind all inputs and switches. Vintage ('70s and '80s) NOS styroflex Siemens (1% tolerance) film capacitors and Minimelf SMD resistors are seen there as well. Then signal goes to the amplification PCB several inches away. Each driver is amplified by Sveda Audio's proprietary Class AB discrete design (300wpc into 4Ω for mid-woofers, 80wpc into 4Ω for tweeter) based on Toshiba's 2SC5200 and 2SA1943 bipolars. All three amps found in the same enclosure are very much alike, though a pair of those responsible for mid-woofers at work hand-in-hand is bridged. Backed by two large Nichicon capacitors, a large toroidal transformer made according to Arek's specs by local Toroidy.pl audio house is seen in Blipo's PSU, whereas Canare is responsible for internal wiring. This review's main dish internally looks at least as good as externally.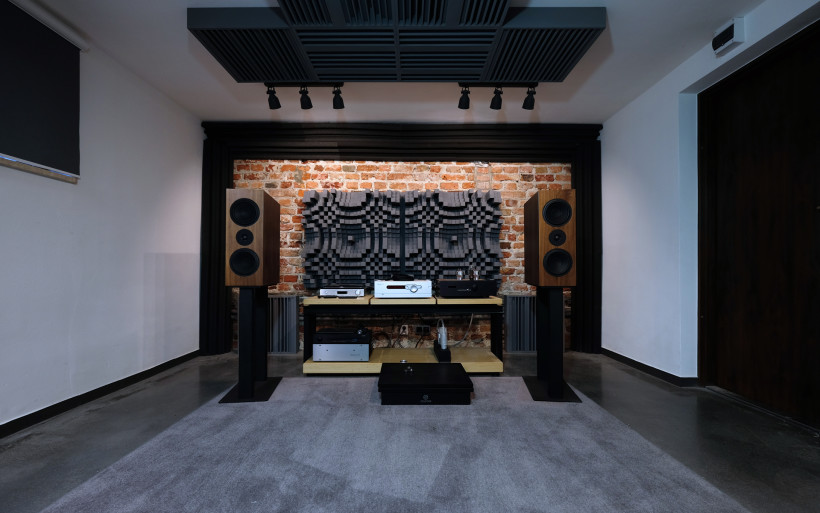 Blipo in standard finish version is priced at €4'999. And lastly, both D'Appo and Blipo model names are the result of clever word play. The former is a short from far-field (pol. DAlekie POle) and the latter follows in the same vein with near-field (pol. BLIskie POle) scheme.
Sound
In order to review Sveda Audio Blipo active monitors, LampizatOr Golden Gate (Psvane WE-101D + KR Audio 5U4G Ltd. Ed.) handled the D/A conversion task (…and volume control when needed)  as per usual and was fed via Asus UX305LA. At some point AMR DP-777SE jumped in as well. The main opponent of this review's hero was my daily driver combo; Swiss Boenicke W8 speakers and English Trilogy 925 integrated amplifier. Here's the story.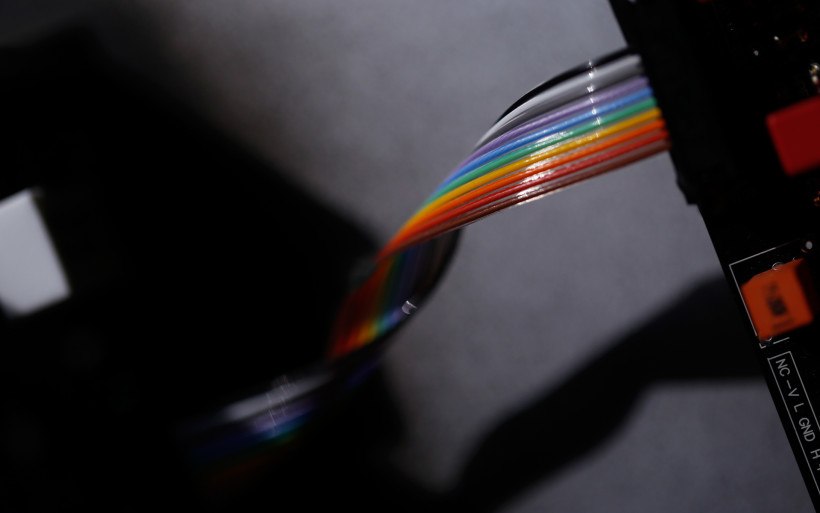 Active studio monitors aren't designed to be an audiophile's wet dream but an audio engineer's work tool instead. Their abnormal magnifying potential and neutrality are very much desired in the pro industry for a perfectly valid reason. A person behind a mixing console – the main beneficiary – has to hear everything in order to do the job right and this goes above everything else. Yet from an audiophile's perspective, linearity as flat as a table and sheer revealing power oftentimes come with a price. Musical tissue, vividness and other joy providers as second grade goods in this context lead to opinions that speakers designed to work in a studio are usually considered as lifeless and dull. Here we enter highly subjective turf. A person adjusted to linear FR response and dry texturing will recognize i.e. hotter than usual midrange focused sound profile as something abnormal, plainly wrong even. The same story is with sealed box/OB alike direct and agile bass versus boom and muscle most venting plots introduce and additional examples can be multiplied easily. These two distinguishable and separate paths coexist, yet very rarely intersect. And here Sveda Audio Blipo enters the stage, shows they can cross indeed and does so with grandness rarely this big. This is where our Polish adventure starts properly.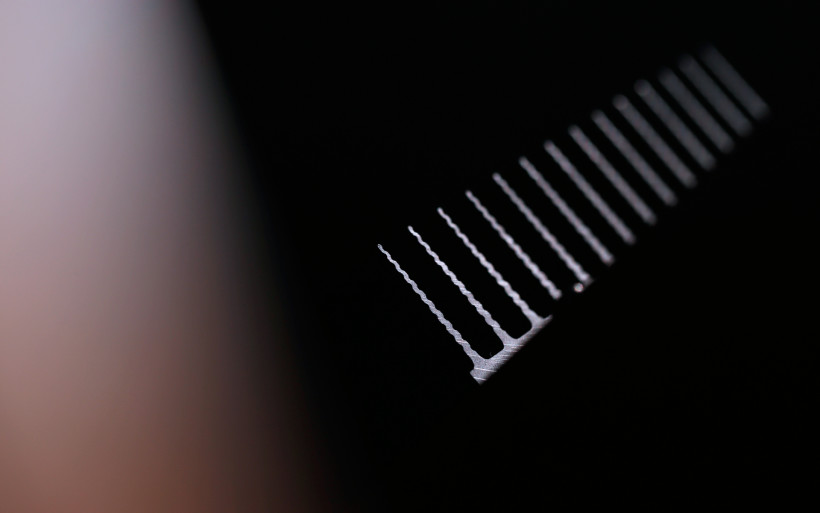 Blipo feasible for the typical pro job and nothing else was the early assumption. As an inherent studio grade product, it sounded exceptionally informative, evenly all across the board and provided very generous insight into recordings. On these counts Polish actives surely fit the professional profile with ease and yours truly is guilty as charged for preemptively filing this model under a rather narrow group and nowhere else. This was fundamentally wrong as Blipo very quickly revealed itself as a performer capable of things far beyond the soulless and informational realm only, it played the audiophile/enjoyable game as equally potently and wasn't emotionally dead at all. The overall experience elevated rapidly in the process and the element of surprise hit me hard. The full understanding of what this Polish product was really meant to do and via which measures, all executed by Arek on purpose of course, happened very quickly. There was no mystery involved and rest assured that there's a lot of sense in what he did.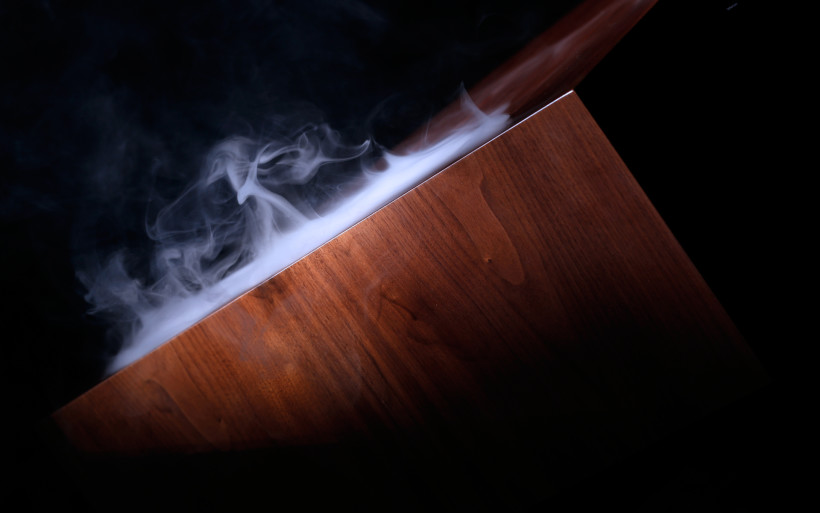 Stiff artificial domes and membranes (i.e. aluminium) oftentimes found in the pro sector offer above-the-average revealing potential and scalpel alike attitude in general. Arek cherry-picked drivers able to deliver this in spades and generous on vividness count at the same time. Scan-Speak's air dried paper and carbon fibre cone mid-woofers found in Blipo are said to be pleasantly sounding and not one bit dehydrated, whereas silk domes found in-between these prevented any sharpness and overexposure many titanium/aluminium tweeters are known for. What Arek achieved in this model is both scope into music and tangibility, his Blipo didn't sound soulless at all. On the contrary in fact, pleasant and generously rich texturing layer topped everything audible. This product was very revealing, far more in comparison to i.e. very much joy oriented and wallet-friendlier Megalith Audio SCX based on similar transducers. Blipo turned out to be humane in spite of its pro industry related roots. It swiftly merged two opposite approaches and this fact alone will leave many listeners as impressed as yours truly was early on.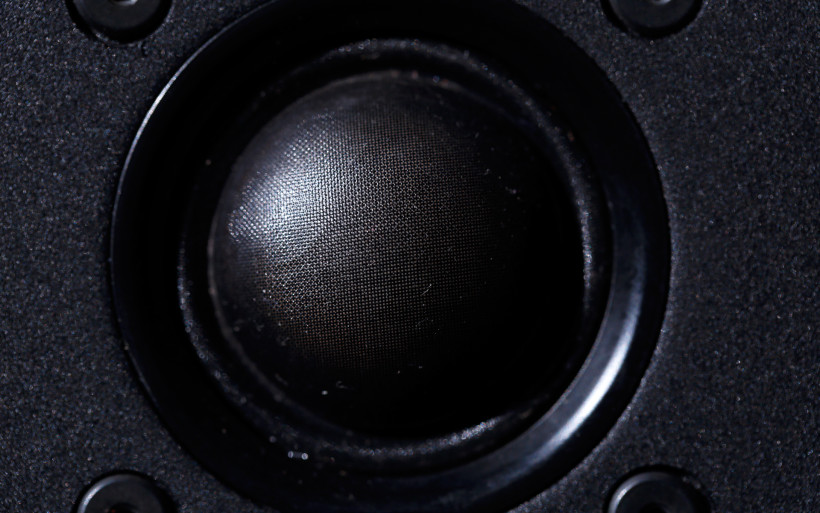 Mr Szweda wanted to have his product as much room independent as possible. In order to achieve this, venting of any sort was off the table and – because of size and practicality related reasons – so were any open baffle alike plots loaded with large drivers. Sealed enclosure was the most suitable choice for the bass job and a good one indeed as Blipo was very potent in this regard. Very. Agile, immediate, punchy, big, present, direct, complex, sufficiently dense and not boomy at all. These descriptive measures that fit nicely to a typical OB design and that's how the Polish performer handled low FR too. Go figure.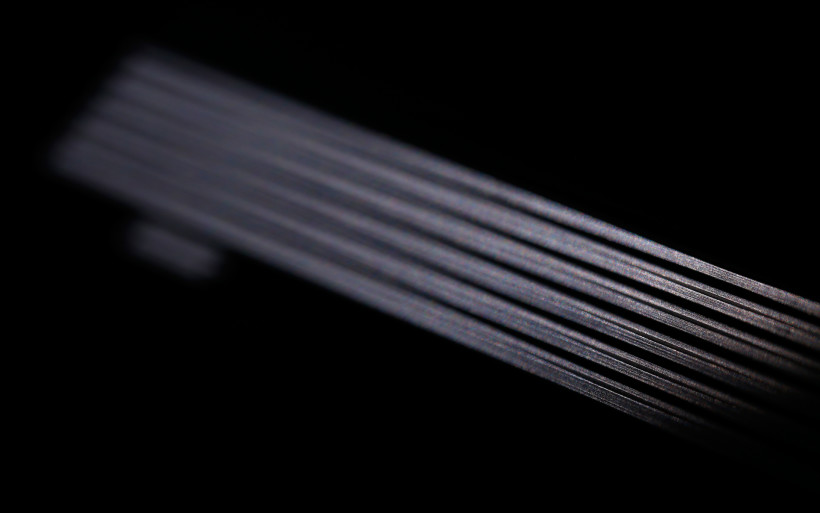 Some recordings showed very well how effortlessly and clean Blipo could sing. Its ability to picture sheer scale in music was very respectable too. The usual suspects – Taiko drums heard on various tracks by KODO – sounded exceptionally well. Unique character of each was showcased brilliantly and the same story was with tribal music by Wardruna and Danheim. To many people it will surely be utmost shocking what Blipo's fairly small cone surface is able to deliver. Yes, there are speakers denser in this regard and able to go lower, products in general more visceral so to speak. Still, Polish actives projected low FR related grandness and effortlessness in music without breaking a single drop of sweat and provided vividness and fair amount of density on top of it. In spite of being clearly from another father, Blipo sounded very much like a quality open baffle nonetheless and that's very respectable in my book.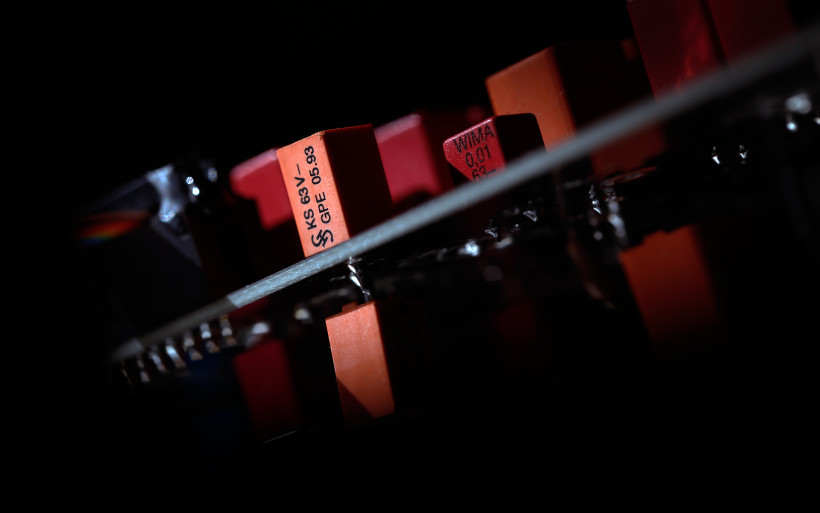 With Sveda Audio Blipo, the notion of all FR parts emphasized equally and blended seamlessly was constantly on, which led to coherence regardless of repertoire at work. The sound was neither built around midrange nor V-shaped, but even all across the board. One of the best things for this journo subjectively was that he could sit and have a listen for extended time with not a single 'I'd like to have more/less of this and that' itch. This quite liberating sensation led to the conclusion that Blipo was exceptionally easygoing to listen to and well-developed detailing contributed to the outcome very open and clear yet not tiresome at all. Apparently veil is not in Arek's vocabulary and cheers to that.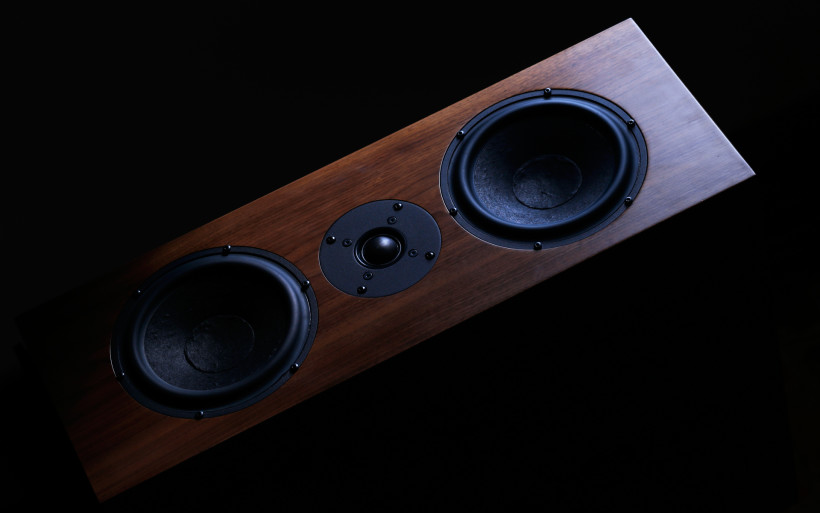 Very informative, clean and open character with very much OB alike downstairs department might indicate stiff and matte voicing, though smoothness and saturation were heard easily in Blipo's performance as well. This Polish champ wasn't dry at all, it in fact sounded properly palpably, densely and simply just right to not feel any discomfort. Yes, upper echelon products by other manufacturers can up the ante in these regards, yet Blipo wasn't short of anything. On these counts it hit he sweet spot to be seen as neither overly sugar-coated nor bland and the overall balancing act Arek pulled off is remarkable. To take an educated guess, it's highly likely that – among other things – such an outcome was achieved because of carefully selected paper cones and soft domes.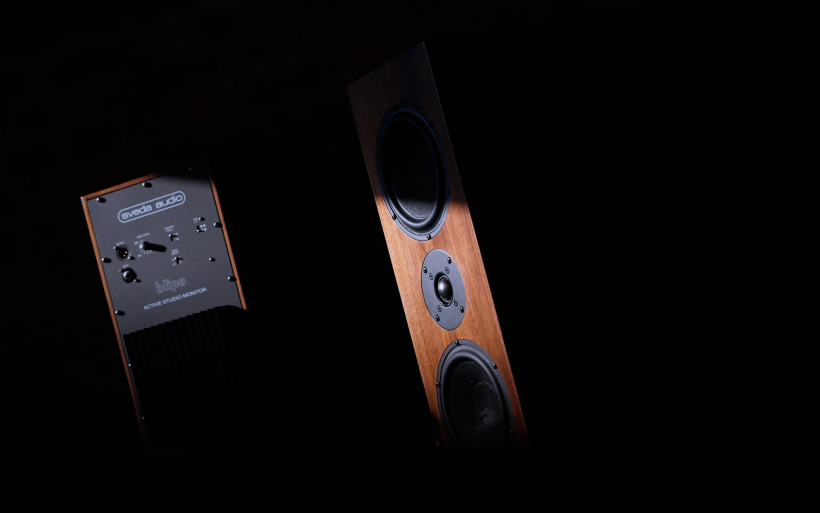 Both detailing and vividness merged into one product's performance weren't the only prominent features of Blipo. It sounded spectacularly expansive; projected picture clear and on sheer size count unexpectedly grand. Along with agile, orderly and punchy bass, inherent clarity and informational tissue well-developed, the outcome felt effortless and fresh. Even the quietest sounds were singled out easily, but the way all instruments and vocals were shaped is what stole the show. To not sound dry is one thing, but to showcase every component in music in very much lifelike, present, majestic and direct way is a completely different story and here Blipo delivered far above initial expectations. Among many speakers auditioned in my manly cave, the only product more potent on these counts was far costlier Reflector Audio Bespoke P15, whereas Gradient Revolution and Fikus Electric P-15 were on par and everything else I'd subjectively position below. For a product with €5'000 on its price tag that's very impressive. Although capable of even bigger imaging when properly fed, even my reference Boenicke W8 weren't this direct in comparison.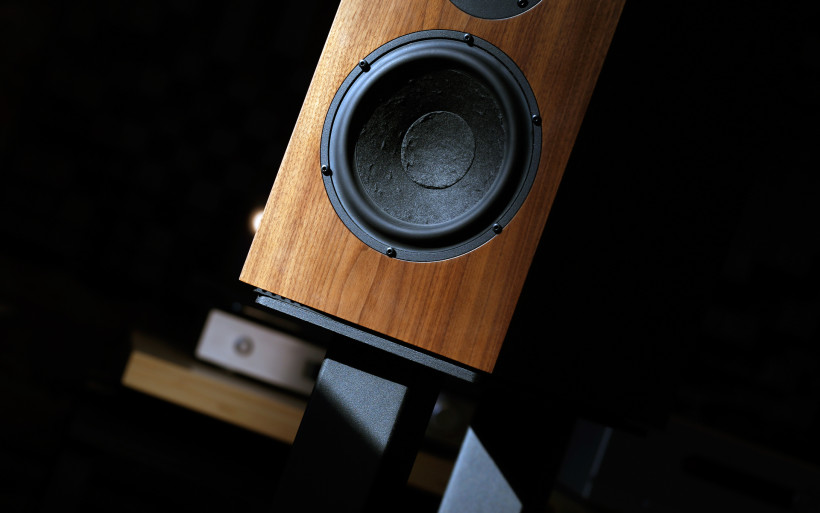 Even in spite of its quite big and tall frame, Sveda Audio Blipo performed the disappearing act like it was nothing and – as practice showed me – its placement didn't factor much. No venting means no boom related issues as well and here the Polish performer did the job brilliantly. All low FR holes and spikes in my room were far less audible than usually and that's something I've found convenient. I was told that Blipo's off-axis response is great, hence to have both monitors not twisted at all was the starting point. It worked like a charm, the soundstage was coherent and multi-layered as per usual. Some several days deep into critical audition, both monitors were positioned about 15 degrees inwards with no major change.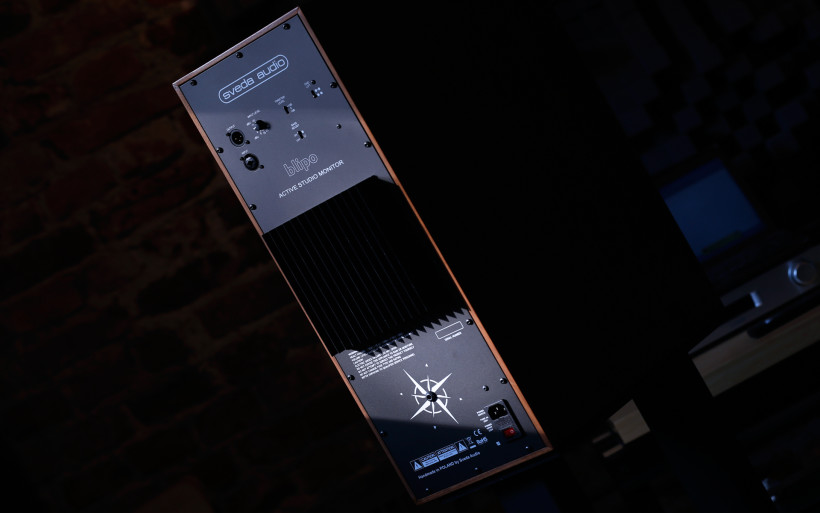 And lastly, Sveda Audio Blipo was compared to my daily Boenicke W8 + Trilogy 925 combo. The Polish product was more direct, agile and not as beefy and differences on these counts were very clear. My English integrated isn't the best companion for Swiss boxes. When fed with more power and control, these morph into very swift devils, yet their venting will be always audible in comparison to a product like Blipo. Sven's smallest floorstanders are also more distant, chocolaty and dreamier, whereas Arek's active monitors are here and now with their sound, they are far more immediate. Instead of going deeper into these two obviously different sound profiles, I'll leave you with this: some features found in Blipo's sound I'd gladly inject into my four times costlier current reference rig without looking back ever since. As far as DACs go, this product was far more revealing than most speakers I've had a pleasure to audition within my listening room. Just so, it seems to be a perfect tool for the D/A evaluation job, but this is something Arek informed me about weeks ago.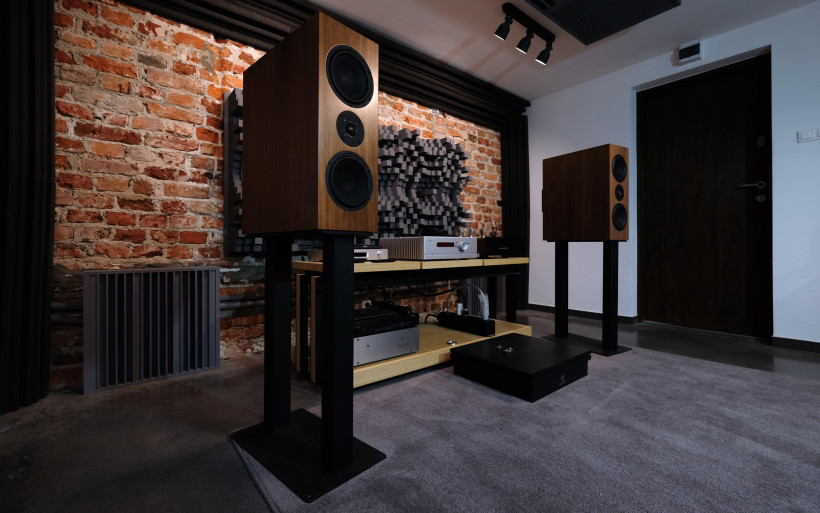 Interestingly, Blipo's designer thinks that it works with his Balanced Golden Gate DAC in a truly magical fashion and I can only agree. There's something special about this combo. Presumably because Polish D/A converter we both use isn't neutral but thick, very present and imaging wise grand. Within my own four walls, these features injected colour and moisture, which led to elevated vividness and Blipo's already generous spatiality was amplified as well, whereas AMR DP-777SE introduced more ethereal, leaner and distant element. It had its own charm, yet Golden Gate was a spot on choice overall.
Summary
Early on, Sveda Audio Blipo yours truly saw as a rather short-lived stop on a journalistic road map, whereas after several days time this product turned out to be the greatest discovery of 2018 thus far. It surpassed very limited initial expectations by a proverbial mile, with no effort whatsoever and in a truly fabulous fashion.
As s tool meant to do a very specific job in the first place, Sveda Audio Blipo on the outside is not a luxury item efficient in upping the glamour ante of one's listening space, not at all. Visually very much vanilla flavoured and loaded with popular Scan-Speak transducers, it'll will be labeled by many enthusiasts as yet another 'me too' affair, whereas in reality it's anything but. As an unusually versatile turn-key solution, all Blipo needs to sing is a DAC and a transport. Most people into the reduction game will surely find such a two- or three-piece minimalist setup very appealing, even in spite of limited mix'n'match options available. If both resources and space are modest, to follow this path is the smart play.
To deliver a product very much suitable for studio related work was Arek's aim from the get-go. Yet via quality components he succeeded where stereotypical studio monitors fall short. Paper membranes, very short signal patch and capable proprietary amplification inside of a sealed enclosure worked like a charm.
Spacious, direct, effortless, informative, immediate, vivid, exceptionally coherent and in general impressively voiced Sveda Audio Blipo not only delivers on every count there is, but also easily throws punches far above its weight. Once its price is taken into account, this review's hero is – dare I say – ridiculously good and many people would say that far too affordable for what it really is. Tip off the hat to its designer and 'till next time!
Associated equipment:
Amplifiers: Trilogy 925
Sources: Lampizator Golden Gate (Psvane WE101D-L + KR Audio 5U4G Ltd. Ed.), AMR DP-777SE
Speakers: Boenicke Audio W8
Transports: Asus UX305LA
Speaker cable: Forza AudioWorks Noir Concept, Audiomica Laboratory Celes Excellence
Interconnects: Forza AudioWorks Noir, Audiomica Laboratory Erys Excellence
Power supply: Gigawatt PF-2 + Gigawatt LC-2 MK2 + Forza AudioWorks Noir Concept/Audiomica Laboratory Ness Excellence
Rack: Franc Audio Accesories Wood Block Rack
Music: NativeDSD
Retail prices of reviewed components in EU (excl. VAT):
Sveda Audio Blipo: €4'999/pr
Sveda Audio Blipo two-legged stands: €499/pr