Austrian Trenner&Friedl manufacture has been in the audio game for many years, yet in its case it seems that things started to move rapidly quite recently. Among the most known Duke, Isis and Pharaoh floorstanders there are several others of lesser recognition yet interesting as well. In order to change that, full-fledged Art monitor is the main dish in this review. Enjoy.
Introduction
Designer's surname used in brand's name often is just a marketing trick used to make consumer happy about his prestigious purchase. Exquisite e.g. German naming suggests otherwise than budget roots, ain't it? Truth be told, no stunt is too dirty in the marketing game and psychological pulls made in order to make potential money spender's fettle perfectly fine are a common practice. In audio things aren't that grim though. Behind Bang&Olufsen there's the Peter Bang and Svend Olufsen duo, Sidney Harman and Bernard Kardon gents founded Harman&Kardon company which with Mark Levinson fine brand established by Mark Levinson is in the same hands, namely Harman International Industries. Those are several big fishes, yet sea is full of smaller and audiophile alike creatures as well. Sven Boenicke is behind Boenicke Audio, Dan D'Agostino named his manufacture in a similar fashion and this publication's main dish is served thanks to Peter Trenner and Andreas Friedl of Austrian Trenner&Friedl loudspeaker firm.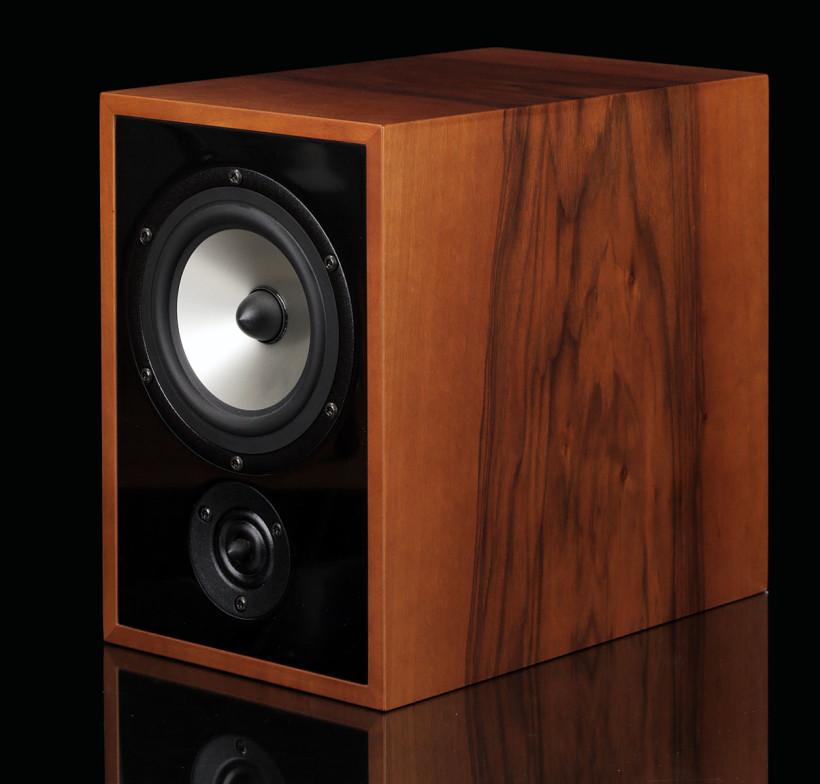 I've met our Austrian duo during dinner after the first day of Polish AudioShow exhibition in 2014. Back then I had no idea who said men were exactly. Many casual things were discussed yet barely nothing audio related and hours were passing way quicker than usual. Of course Austrian surnames were ringing some bells but nothing too specific. Some journalistic questions were asked, but the vibe back then was to simply have a nice meal and a chatter whereas business related things were left outside doors. In the end Andreas told me to go the next day to Reimyo room and to check out Isis floorstanders in action. Once there, I've witnessed sound very enjoyable and needless to say, said experience has led to this particular review. Its Polish version was released in late September 2015 and back then I had neither room nor electronics capable of handling Isis properly. Though Boenicke Audio W5 were already mine and since Trenner&Friedl Art monitor was and still is priced similarly, this was a clear win-win situation and the obvious choice to make in order to get myself familiarized with said Austrian brand.
Trenner&Friedl operation
Peter Trenner and Andreas Friedl are connected to sound recording on a professional level, therefore they have a particularly useful background in virtually any kind of audio job. The fact that this duo established loudspeaker manufacture somewhere between their other activities isn't a big surprise at all. It simply makes sense to do so having the necessary know-how, required funds, experience and a passion. Peter represents the order; he handles marketing and logistics related things whereas Andreas is the opposite, namely chaos, but he bears on his shoulders the CEO's,  the main designer's and the engineer's functions. Yet he also is both a photographer and – above all else – an artist. Although Trenner&Friedl brand is more than two decades old, Austrians formalized it and went into the speakers business with full force no more than 8 years ago. And with a bang they did, their first model was Duke – a massive floorstander. The version available today became commercially available in 2011 and its name came from the legendary jazz pianist Duke Ellington. Some other Austrian products share the same naming pattern.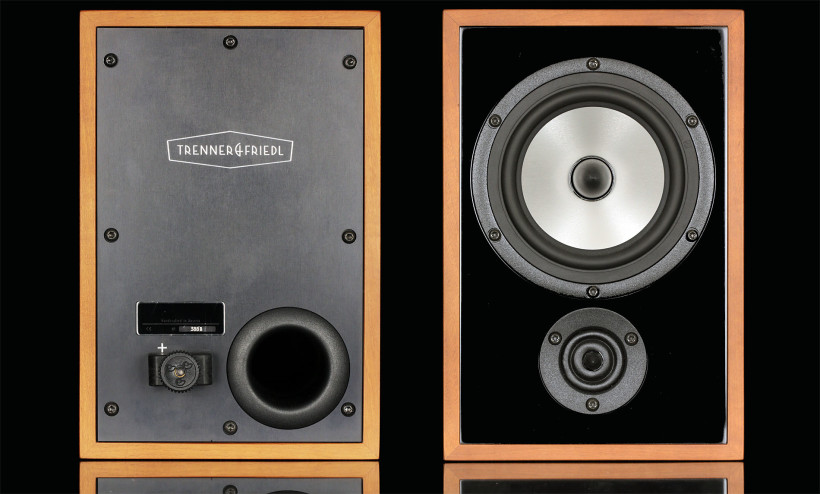 The product as big as Austrian flagship surely isn't neither particularly useful nor visually fitting in a cold sound engineering environment. To picture it somehow used in such conditions, one surely has to have an outstanding imaginative skills. Considering our Austrians sound engineering roots, perhaps speakers a'la Genelec or Adam Audio complete the picture in better fashion to many people. But at the same time creations of Duke calibre indicate clearly that Peter Trenner and Andreas Friedl are simply after audiophile alike experience and their Art model undoubtedly fits this description as well. We'll get to that later on. Now it's also worth mentioning that even though Duke doesn't look like a typical monitoring equipment, it was built to serve as a magnifying glass for music in the first place, therefore as a handy tool in the process of checking what's what with recording work our Austrians do. Yet these days Duke is rather known as many audiophiles wet dream. Interesting.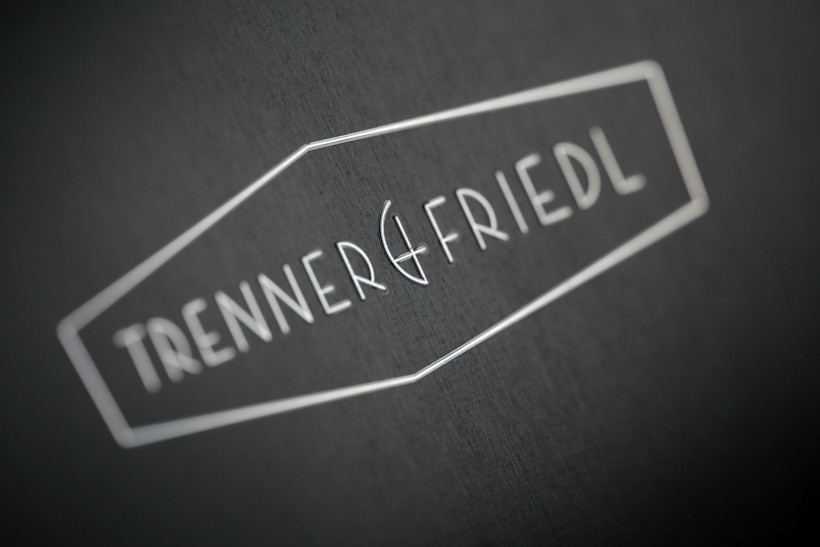 It turns out that €140'000 Duke was and still is the statement product and the rest of Trenner&Friedl offering sits way below. Four models are a part of the Egyptian family; €21'900 Isis, €16'000 Ra monitor, €8'990 Pharaoh and recently added €5'990 Osiris. Next in line are two bookshelf speakers; €3'490 Art and Sun (€2'390). Latter's name presumably fits the Egyptian theme whereas former is a tribute to the saxophonist Art Pepper. Or perhaps it's also a kind of "work of art" statement? Well, to a degree rightfully so if that was the original intention.
Design
Trenner&Friedl Art is a small 2-way passive monitor with a port on its rear. Dimensions of (D x W x H) 30 x 18 x 27 cm make the product visually rather clunky as it's deeper than taller. Yet when placed on well-fitting stands like the ones from Polish Rogoz Audio manufacture, Art subjectively looks good to say the least. And there's a grand plan behind such odd proportions, namely golden ratio. Austrians exploit it whenever and wherever they can and their Art's cabinet is one example out of many. The product's weigh is also significant, one will surely feel 7,4 kg on hand. Speakers efficiency is an average 85 dB (2.83V/1m) and nominal impedance of 8 ohms (with minimum of 4.2 ohms) isn't anything out of ordinary as well. Claimed frequency response is 44 Hz to 40 kHz. Walnut in three different variants (amaranth, mocca and nature) is available as a standard finish but some additional options are also possible upon request.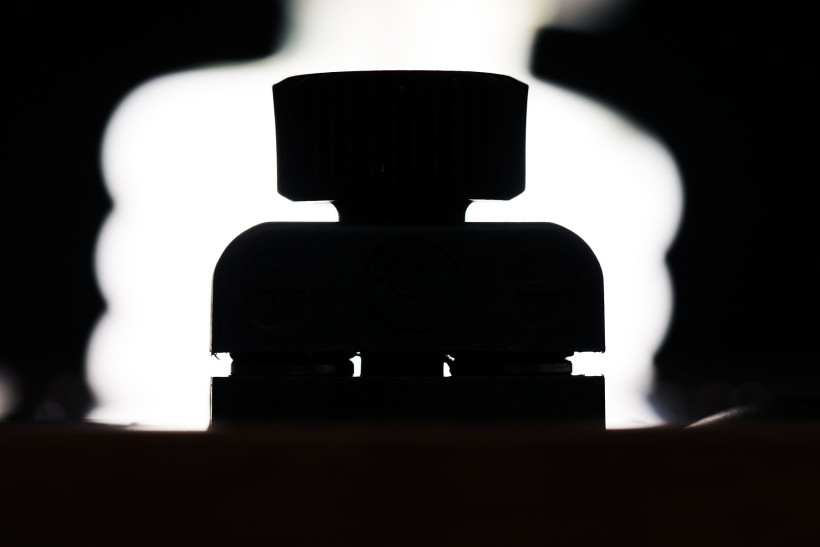 Art's cabinets are made of multiplex birch wood of different densities and are exceptionally rigid. After knocking on the surface there aren't any signs of resonances. Dead silence, yes sir. Art's front is a MDF and Corian sandwich. Latter material was invented in 60's by DuPont company which is one of the biggest chemical producers on the planet (placed fourth in 2014). Teflon is one among many of its patents. Scratch proof Corian used in Austrian speakers is hand-polished and because of interesting texture it looks very good up close. Subjectively it simply fits. Nearly whole Art's rear is made out of a single dry-brushed aluminium plate screwed to the cabinet with a long and narrow bass-reflex port mounted in one of its lower corners. Nameplate with serial numbers is placed nearby and excellent, patented CPBP speaker terminals by Cardas sit a bit below. These can be fed by bare wire or spades, bananas are off the table.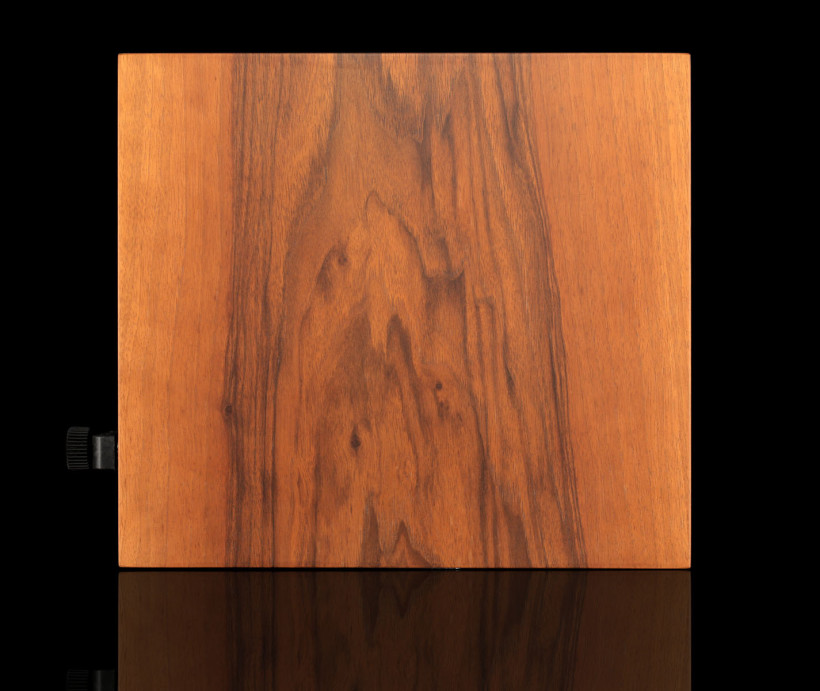 Midwoofer is placed above the tweeter, therefore inversely in comparison to usual suspects of similar sort, it makes Trenner&Friedl Art a rather uncommon construction. Solution of this kind is seen in much cheaper mx1 monitors by Mission Audio to name just one. But in comparison to speakers typical in that regard it's a rare sight nonetheless. I haven't tried turning Art upside down, there was no point in doing so as the product was delivered to me with a pair of matching stands. Both drivers work in the same chamber. Not much is known about the origin of these, but tweeter resembles one of Vifa's products whereas aluminium membrane and phase plug equipped midwoofer looks like one from Seas Prestige series. Crossover point between these drivers is also a mystery. But it's known that product's crossover is entirely made by Mundorf and Cardas wiring is used inside the cabinets.
Art's build quality is outstanding. Pictures might not give the proper impression yet after short mano-a-mano with the product, the notion of it being made exceptionally well is present nearly instantly. It's not about fit and finish, though these aspects are great, but the fact that initially casual Art will grow on many people. This is a well-thought and a solid product. Corian might look tacky on the photos but in reality it's the other way around and the same story goes with cabinets. Only after touching them, feeling the lacquer and seeing aluminium rear it becomes rather obvious why Art is worth nearly €3'500 and not half of that. It's a luxurious product and there's no doubt about it, yet so inconspicuous and casually looking at first glance. It's worth mentioning that all Trenner&Friedl speakers are made in Austria by ISO 9000 certified Team Styria company employing many disabled people. Quality check, assembly and transport preparations are done there and Austrian duo says that said firm always gets the job done in an amazing fashion.
Listening
There's nothing casual about Art in terms of sound and the more listener gets himself familiarized with this product, the more he appreciates what he hears. The accommodation phase is quick, the Austrian speaker isn't any mystery begging to be solved as it quickly shows what it's all about. Past several minutes long common courtesies, refinement is heard and a notion of Art being a world class performer appears. Let me elaborate why.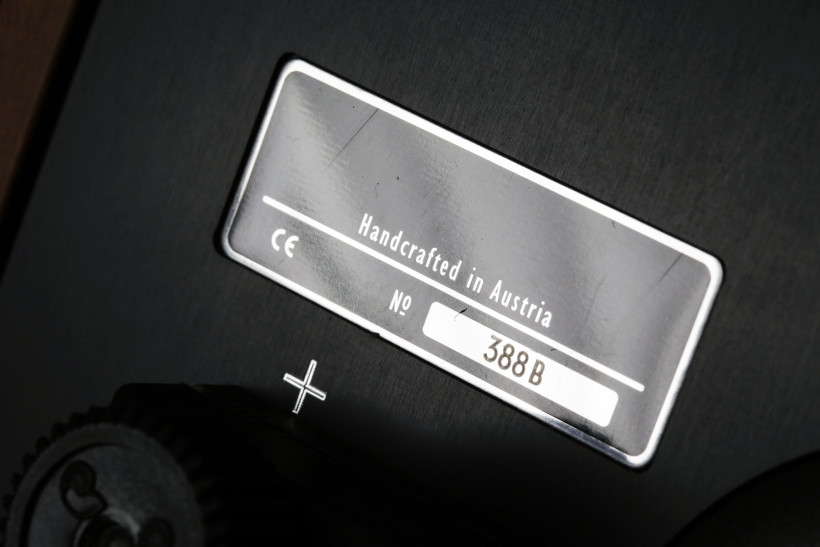 Bookshelf speakers really have a hard time as their perceptive value is low in eyes of many people. Speakers of this sort have to perform outstandingly well in order for someone to look past by just visuals and spend e.g.  €3'000 or more on such a product and not a pair of floorstanders. At least that's how it goes in HiFiKnights homeland but I believe that in many other countries said situation is similar. In case of an expensive monitor, aspects like density, spaciousness, full ranged performance and an element of liveliness are rather necessities. On top of that smoothness, coherence, joy and a fatigueless experience have to be a part of the whole whereas sterility, dullness or flat soundstage are a no go. To put it bluntly, there's a lot of room for a failure. It is said that audio is about compromises, the less these get under listener's skin, the better. Trenner&Friedl Art isn't an exception here, but the real question is how well it is able to tame its inner limitations. Austrian speakers bass isn't tectonic, true. Yet after placing the product on matching stands in 20+ square meters room, the very first thing one will notice is how good low end actually is. Generous in terms both of quantity and quality it also goes surprisingly deep for a speaker this small. It has density, complex texturing and is exceptionally coherent. There are no signs of any kind of boominess or veil in audible frequency range upper parts. At least I wasn't able to force Art to perform in such an undesired way.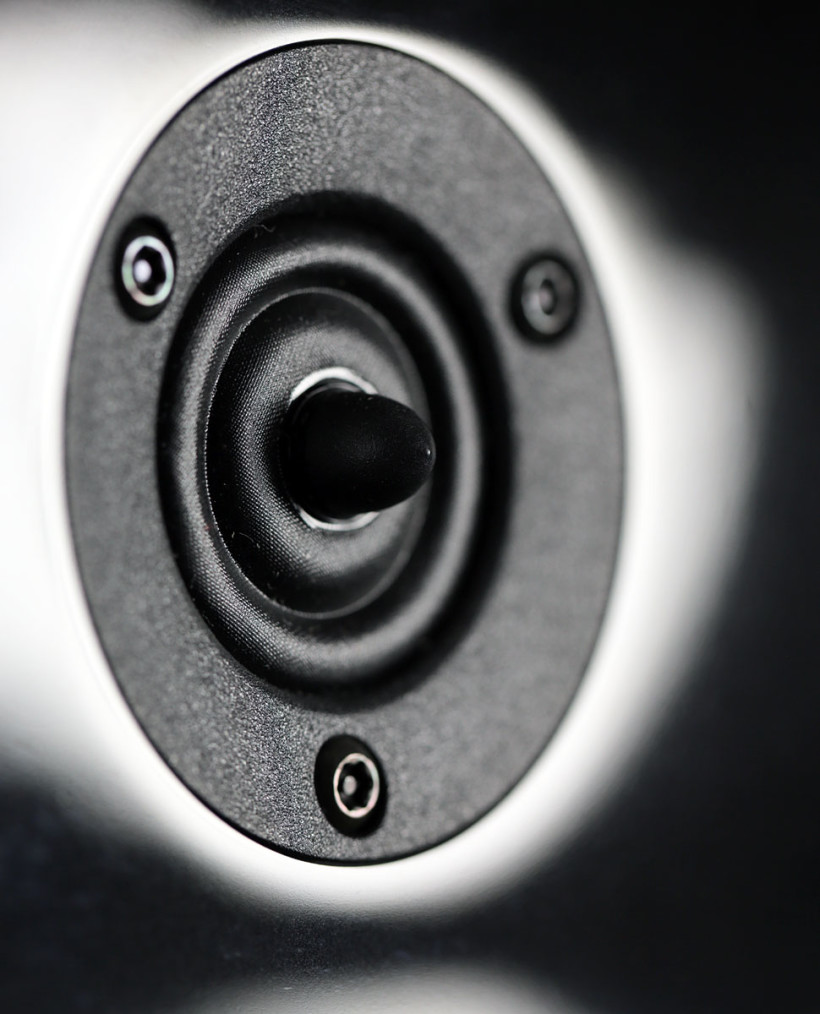 Slightly rounded and greatly differentiated, low end also has an impact, it isn't slow. Change of pace is easily heard; things can turn from feisty and natural to slower and much thicker in a heartbeat. Neither Einsturzende Neubauten's "Sabrina" nor AC/DC's "Thunderstruck" were able to make Art blush. Low end is also exceptionally balanced in terms of quantity. Not even once I had this impression of it a bit more or less present as it integrated with the rest so well. After several hours of this quality experience, craving for the lowest octaves was there no more. Art's midrange is another case of the job well-done and Queen's DSD versions of "I Want To Break Free" or "Invisible Man" confirmed that. This kind of clean, pronounced, organic and lifelike presentation is very rarely heard in Austrian speakers price range. Johnny Cash sings his "Rusty Cage" without any coloration or sharpness whereas in the very same track not only acoustic guitar's strings are heard but the whole instrument. Ultravox's "Vienna" performed by Clawfinger shows that electric guitars soundwise are complete as well; dense, a bit warm and energetic when needed.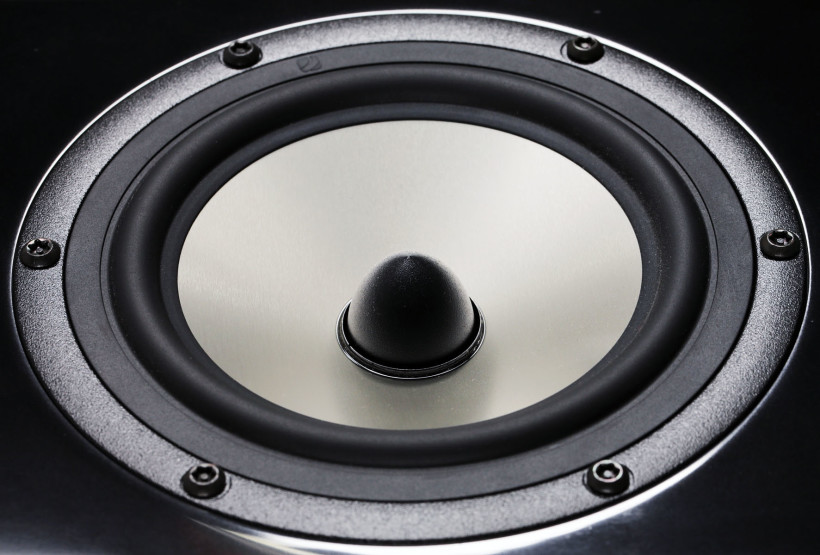 Yet there are moments when Art sounds metallic. Quick verification shows that these Austrian speakers are incredibly sensitive to recording's quality. To paint a proper picture, it was very hard for me to listen to e.g. Scandinavian gothic metal band Therion I enjoy. Resolution isn't there and key instruments texturing as well, things are dull and unfriendly. Yet justice is served with finely recorded music of similar attitude. "Witch Hunt" by Machine Head or original version performed by Rush both deliver a true spectacle, everything checks out there. It can be heard that this is a case of guitar riffs properly dense, punchy, fast and with every high frequency nuances in proper amount and quality. Vocals are always clear. Art simply is a very transparent product yet with a body. It shows everything the way it is with very few strings attached and swiftly combines said transparency, natural texturing and smoothness. This set of features is what makes it such an unique quality performer.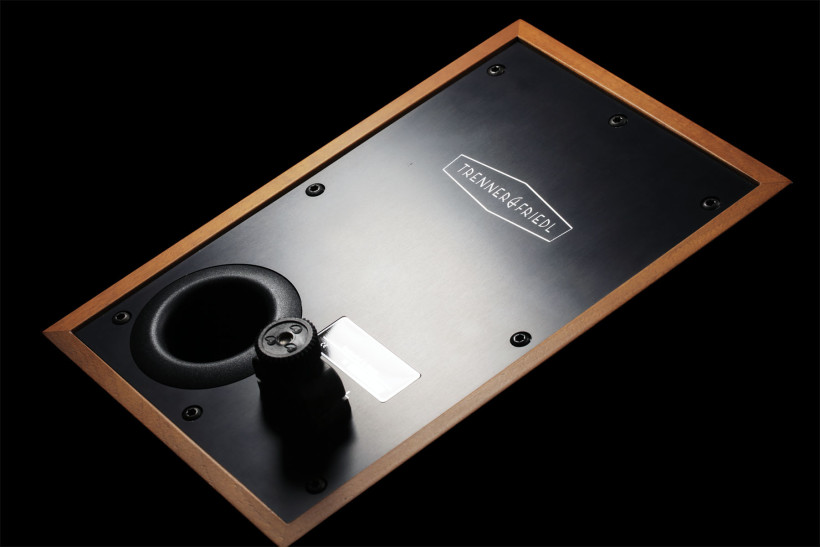 Austrian speakers handle highs very well too. Audible upper frequency parts are all there, no retraction takes place. Yet at the same time these are served in a very meticulous, cultural way. Treble isn't simply bright and elevated, the emphasis is put on its decay, mass and just the right amount. Because of  said features listener gets an organic and refined top end which serves as an addition to an extremely coherent and fatigueless performance. No showiness takes place but refinement is heard instead and there isn't any more suiting word in my vocabulary that could give a better description to this kind of an outcome.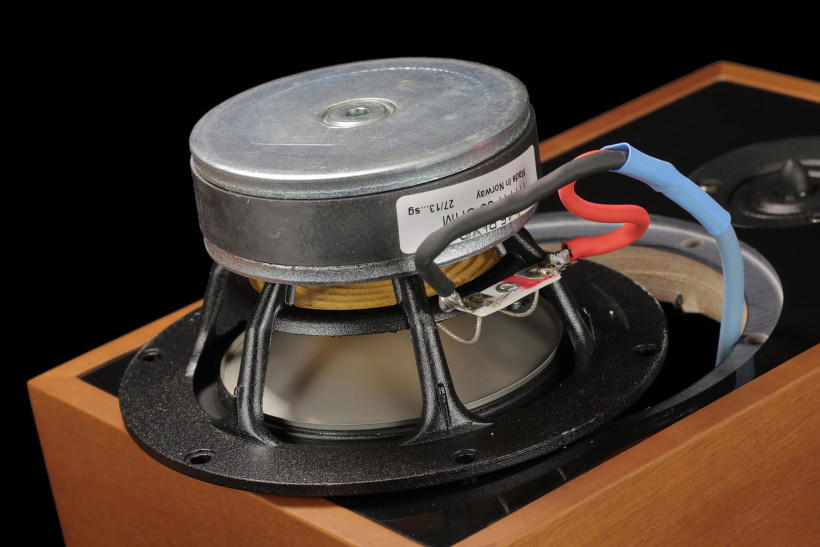 Spaciousness is Austrian product's another great feature. Many disbelievers will change their point of view nearly instantly, mere minutes with these speakers in a 5 x 5 room will do. Art's ability to disappear and draw the very first row a bit behind them is achieved with ease. Soundstage's depth, complexity, wideness and instruments placed there are painted in a marvelous fashion considering speaker's dimensions. When I really want to be stunned by sensation of this sort,  I listen to "Arabesque" by Nightwish. There are certain moments on this track, in which in a fracture of a second events grow rapidly and my listening room's walls start to serve as a natural barrier. When it happens one knows that it is done in the right way and Trenner&Friedl's Art handles this task with ease. This kind of expansive soundstaging is both a rare and greatly surprising thing to hear and openness serves as a tasty cherry on top. Yes, humane amount of air is also a part of the mix which makes things additionally interesting. A fair amount of Art's inherent density might suggest that claustrophobic events will take place eventually yet it won't happen if it's not in the recording. In addition, these boxes can go really loud but will remain clean and undistorted no matter what. Jumping above 85 dB for long-drawn time is not my thing at all yet only common sense stopped me from turning the dial even more to the right. Though I believe that Austrian speakers would handle it without breaking a sweat.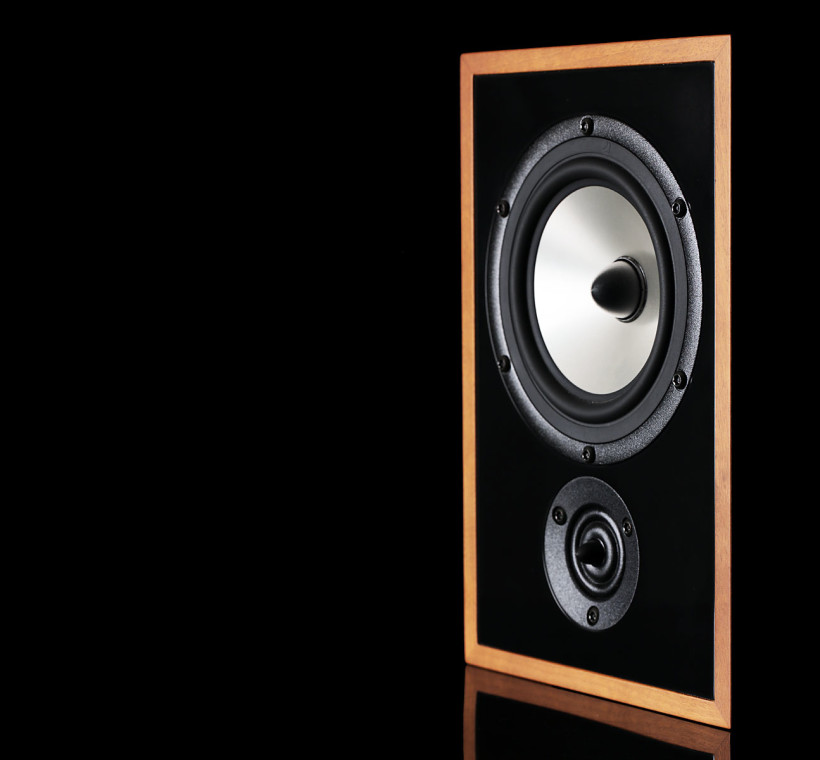 Comparison time. Yet without KEF's LS50 and the reasoning behind such turn of events is a simple one. In short mano-a-mano brawl versus Art, former turned out to be nothing more than a punching bag. There simply was no point in investing the time to do so, on the contrary to Boenicke Audio W5. Things are really interesting as both models perform on equally high quality level yet in a completely different way, different things are emphasized. To give some obvious example, Art has thicker and deeper bass. It's not that W5 is lacklustre in that regard, yet a subwoofer addition will undoubtedly come in handy in a medium or large environment. I can't say for W5SE version as I'm told it doesn't need this kind of measures to achieve satisfying effect. Moving on, Art has denser, more massive sound signature overall and certain successions follow, it is gutsier in a bigger room and has more romantic character in comparison to airier, leaner W5.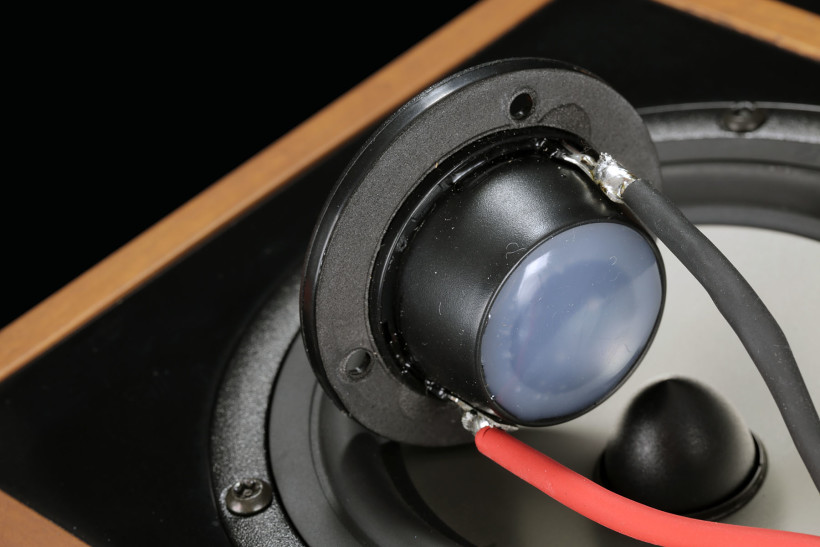 Nearfield environment listening changes a lot. When placed on a desk, Art isn't as coherent and spectacular as W5. Yet it's quite obvious that former model wasn't designed with such conditions in mind, it needs bigger space. Swiss monitors being airier performers have more detail oriented and informative character, which leads to bringing out nuances to the light with greater ease. Even though both products are perfectly balanced, during comparing sessions one might realize that W5 focuses one's attention on upper midrange whereas lower one is Art's thing. Sven Boenicke has made speakers faster and a bit more contour in comparison to Austrian boxes. In terms of midrange quantity, both models are comparable yet Art has this aspect rounder and thicker. W5 isn't skinny at all, it has what it takes. But it is heard that detailing and contour is favored more and the same story goes with more pronounced and a tad brighter treble. Moving on, after several minutes with Art it's hard to believe it, but Sven's puppies paint things even more widely, though as deep and multilayered as Austrian product. It's safe to say that both compared models sound precise but Art fits this description to a lesser degree. At this point it should be obvious that apples and oranges case is on the table.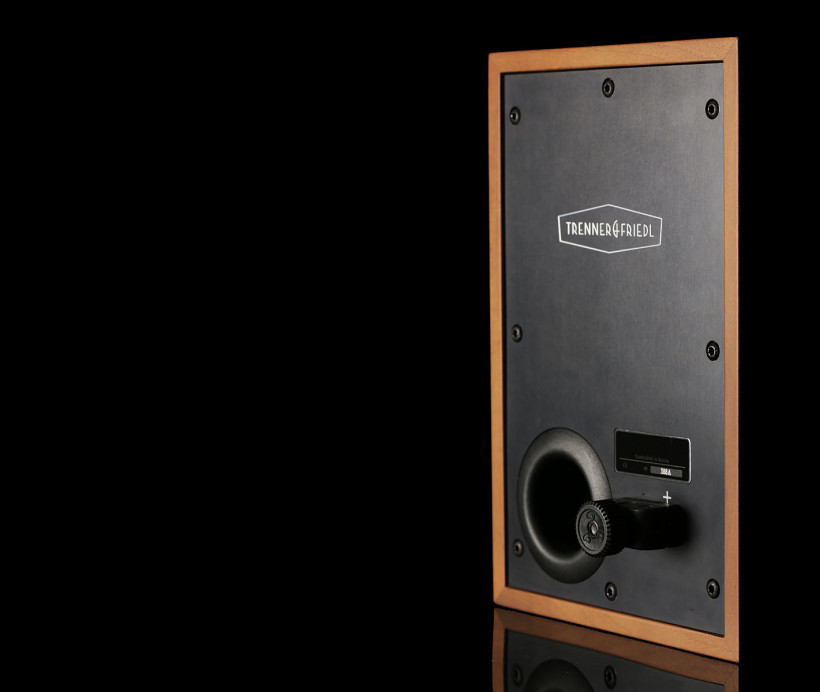 Yes, Art is on dense and romantic side of the fence whereas W5 favours clarity, openness and tremendous spaciousness. Even despite some obvious differences between both models, these have two things in common, namely particularly organic and smooth nature. Said aspects alone show rather bluntly that in both cases polished and refined sound is on the table, these sit on the same quality shelf and damn high one it is. Though audibly different philosophy and priorities are heard, there's nothing wrong in a variety of high quality choices, on the contrary. Especially if each gives similar amount of joy in the end. Both W5 and Art can be listened for many hours without any signs of fatigue and are able to make one wondering from time to time about how it's even possible that such small boxes deliver such big and tangible sound.
Summary
In Boenicke Audio W5 review's summary I wrote that said product is a real macho syndrome killer and this kind of a real deal should be treated very seriously. Obviously history likes to repeat itself as Trenner&Friedl Art speakers match the very same, both positively striking and surprising profile. Vast majority of listeners simply won't  be ready for what this Austrian case delivers. How so? Such little things yet able to perform in this big, coherent and complete fashion? Yes, that's how the story goes with Art, that's the exact outcome.
Andreas Friedl is clearly of the same breed as Sven Boenicke. These gents know exactly what's what and their actions get us to simply marvelous, well-thought sound. One pays quite a lot of money for a pair of small monitors in both cases, yet such high level know-how and outcome this staggering has to be valued. Craftsmanship behind exceptional build quality is a part of the justified asking price in both Swiss and Austrian scenarios as well.
In order to not get things overly complicated and common aspects aside, picture this: if substance and romantic character are among your top priorities, Trenner&Friedl Art is the way to go whereas Boenicke Audio W5 comes in when spaciousness and soundstaging is what you desire the most. Subjectively, if yours truly had to pick one he'd go after Swiss brand as he got used to W5's. Yet this is a matter of individual preferences and nothing else. It's also clear for me that both aforementioned models perform the same quality magic and are worthy opponents one to another. In the end let's just say that this review is a case of equally exquisite dishes served by master-chefs of completely different cuisines, yet both damn tasty nonetheless. Pick one accordingly and bon appétit, you'll thank me later. 'Till next time.
Associated equipment:
Loudspeakers: Boenicke Audio W5
Amplifiers: Hegel H160, Crayon CFA-1.2
Source/preamplification: Psvane WE101D-L loaded LampizatOr  Level7
Power: GigaWatt PF-2 with LC-2 MK2 power cord
Cables: Forza AudioWorks Noir series Twin USB cable and RCA interconnects supplemented by Noir concept power cords and speaker wires
Audio furniture: Rogoz 3QB3, Lavardin K-Rak
Reviewed product's price in EU: €3'490/pr