It's safe to say that every full-range transducers aficionado on our planet is at least aware of Voxativ company existence. Holger Adler gained huge recognition over the years and rightfully so. He rolls his own drivers. This fact alone is more than enough to pay full attention to his work. Things are even spicier if his speakers are taken into consideration and his latest portfolio addition known as Voxativ Zeth is this review's main dish. Enjoy!
Introduction
To read about Voxativ is one thing, but to witness what this company does… that's a completely different story. Some solutions in audio, be it tubes, open baffles, class D driven bass modules, class A amplification or full-range drivers, simply have to be heard in order to be fully aware of their input. My first experience with Voxativ was during High End Munich event in 2016. This was subjectively the best room out there. The 9.87 based setup, along with Mr Adler's amplifiers as per usual, delivered the most enjoyable and tension-free sound I had a pleasure to experience. In one of 6moons.com articles Srajan wrote about his friend's experience with our German brand. The man sold most of things he had, usually very costly, to be left with… 9.87 model and some complementary electronics. This setup turned out to be the end game for him, that this is simply it, he arrived to a safe place he headed for a long time. Past this model's initial evaluation in Munich I understood why. And it took me maybe 20 minutes in total. The obvious questions back then were these: how much better can the sound be? Or more lifelike? Tangible? Stress-free and open? Needless to say, I was very impressed.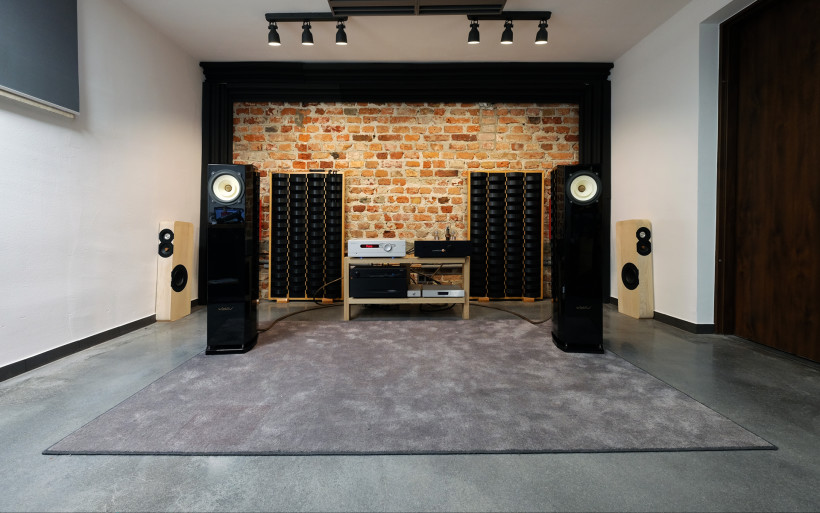 Behind every grand brand/company/product there are alive people and Mr Holger Adler is the man behind Voxativ. It's safe to say that he actually is Voxativ and also one of very skilled and respected individuals in the audio world. Picture Nelson Pass, Bruno Putzeys, Thorsten Loesh, Łukasz Fikus or Sven Boenicke. Mr Adler belongs to this group exactly because of a number of reasons. He obviously has to have huge knowledge, Voxativ offering is full of peculiar, yet fine products, that's a given. But the most prominent one is that he rolls his own drivers from scratch, my guess is that in a luxury workshop alike fashion. Vast majority of manufacturers fit drivers bought from one of many suppliers and sell the product. There's nothing wrong in this approach. But Mr Adler with his own transducers is on the opposite side of the spectrum. In this regard in particular he's as niche as an audio manufacturer can be.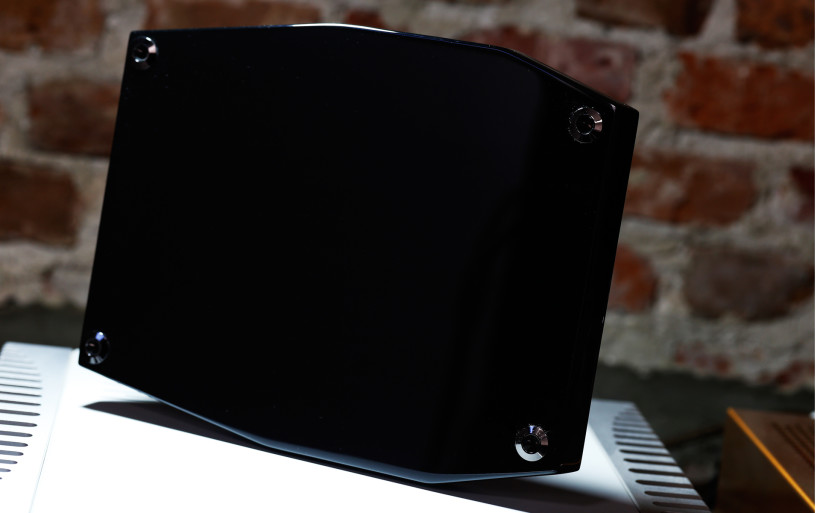 In Mr Adler's case it all started rather typically, namely as a hobby somewhere in the 80s. The usual suspects of our gent back then were old widebanders. Past graduation and obtaining master's degree, he started working in diesel engines' section of worldwide famous Mercedes Benz by Daimler. Engine electronics, ECUs and software development were the main tasks given. Our gent holds 14 patents related to what he'd done for said company over the years. In the 90s he was more and more into full-range drivers. At some point he realized that in order to get on with theme as he wanted, these components had to be made in-house and from scratch. Mr Adler obviously is a fan of this old concept, yet past initial tests he noticed that new materials' implementation nets very promising results. That's how it started, the initial need to follow this path marked Voxativ as a company known for luxurious, in-house made full-range drivers. He obviously had to do this right in order to be acknowledged in such way in the audio world. And if someone wonders about this manufacturer's name, it's perhaps not obvious, but very simple. In Latin, vox stands for voice, whereas vokativ – the 6th case of this language – means a call. Therefore vox + vokativ = Voxativ, a calling voice. Sounds soothing and pleasant, doesn't it? And lastly, most of information in this chapter are to be found in Srajan's Voxativ Ampeggio review.
Portfolio
Let's take a quick glimpse at Voxativ offering. It's not overly complex, yet very specialized and, as it turns out, exceptionally complementary. The amplification section consists of three products; a stereo integrated unit, a preamp and one mono block type. Each of these is loaded with various valves, that's rather mandatory in widebanders' case but we'll get to that a bit below. Moving on, there's a possibility to purchase Voxativ drivers for one's own application. The available range is quite vast, from the basic AF-1.5 model (ferrite magnet, CNC-milled basket, paper membrane, aluminium phase plug) to top tier AC-X2 (field coil motor with switching power supply, CNC-milled basket, paper membrane, wooden phase plug). These two are of high efficiency breed and even though their topology is quite similar, therefore full-ranged, many technical details vary. Not to mention the price. The former model runs for $1'995/pr, whereas the latter is sold for… $14'900/pr. This kind of dough will make at least some of audiophiles' noses bleed. The whole drivers' section consists of 12 models in total. Presumably that's a sight as closest to full-range heaven as it gets.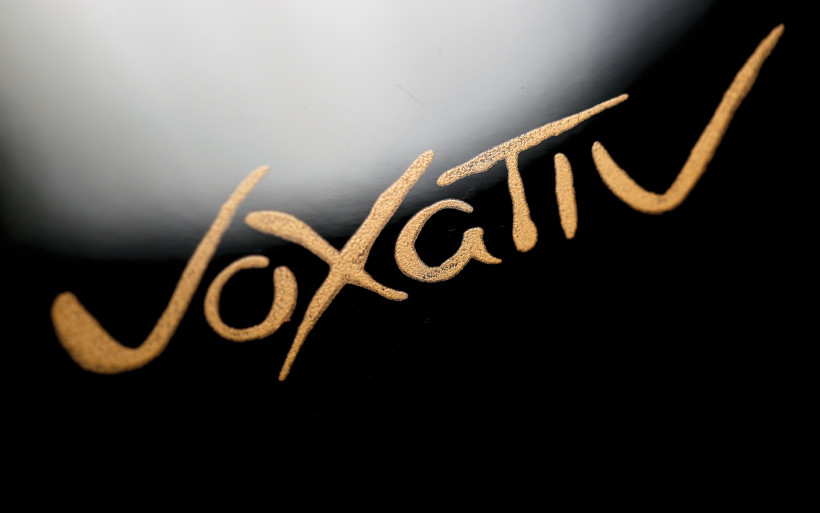 Moving on, in Voxativ offering there are several accessories and cables, some of them designed to work with certain speakers from the same manufacturer, i.e. Ampeggio loom. But our attention now should be focused at loudspeakers section, that's the fun part. The oldest, still offered and presumably the most known Voxativ model is rear-horn loaded and AC-4D driver based Ampeggio Signature. It will set one back for $33'000. Ouch. The most visually impressive is Ampeggio Due, it was designed to fit the AC-Xp transducers and can be finished in painting alike fashion. The price of this very impressively looking and presumably sounding piece of art is times more expensive in comparison to regular model. Next in line there are Pi monitor and Pi Bass module. These can be purchased separately, yet were designed to work together as a 9.87 system. The former has AC-PiFe unit mounted as a stock option, but if one wishes to, AC-4X can be fitted there as well. The latter is an active isobaric bass module based on class AB amplifiers and loaded with two 12″ neodymium woofers. Yup, you read this right. Not a class D affair. Yours truly hadn't had a chance to have a listen to single Pi model, but – again – 9.87 as a package was simply amazing. The most affordable version of this impressive product has $34'900 price tag on it. Please add another $20'000 for the most decked option there is, namely with field-coils and wooden cones loaded widebanders.
Build
It's undeniable that Voxativ's offer screams luxury. The most affordable and latest pair of speakers – Hagen monitors – cost nearly $5'000. And that's the basic model, twice the amount is the asking for its improved version. And lastly, Zeth. For the sake of the facts, let's name this $9'900 product (again, basic version) as the most wallet friendly Voxativ floorstanders. Zeth is a perfect example of Mr Adler's mindset. This is a purist design, namely no crossover, bass-reflex venting, multiple transducers or any other usual suspects. Only one full-range driver in a rear-horn loaded enclosure gets it all done, which makes Zeth a very specific and niche design. Picture quite similar Voxativ Ampeggio Signature or RDacoustic Evolution models. Not many of them are out there on the market and this review's hero belongs to this small group as well. Size, weigh and dimensions between all three products vary, but the idea is the same. Zeth doesn't follow strict transmission line rules, though. Its end is actually a horn and the whole rear loading execution is faithful to proprietary Acoustic Stealth Technology, exploited in other Voxativ models too. AST was designed by Mr Adler to increase bass response and at the same time to properly handle standing waves inside of his products.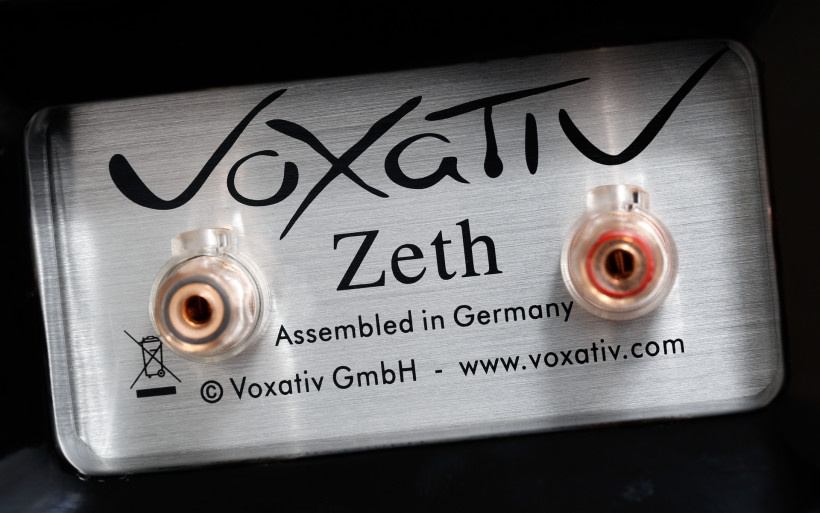 Zeth is heavy and rather tall. It weighs 35 kilograms per piece and measures (W x H x D) 33 x 108 x 25 cm. Yet for a Voxativ product, that's not big at all. In comparison to Czech Evolution giant, not in the slightest. This is interesting as both Evolution and Ampeggio Signature's horn ends are big, mounted on their front and therefore perfectly visible. Zeth is different, much smaller and sneaky in a sense. Its transmission line ends at the bottom, in down-firing fashion. Hence one won't even see it and to many listeners this surely elevates Zeth's attractiveness factor by several points. The product consists of four pieces in total; two floorstanders and a pair of matching bases to these. The speakers are isolated from said elements via spikes. Low frequencies hit the bottom pieces and are reflected into the room via a several centimetre gap, that's how bass becomes audible. The product's frequency response is 40 Hz – 20 000 Hz and 96 dB of efficiency imply that it'll go with literally every amplifier out there. At least on paper, but we'll get to that.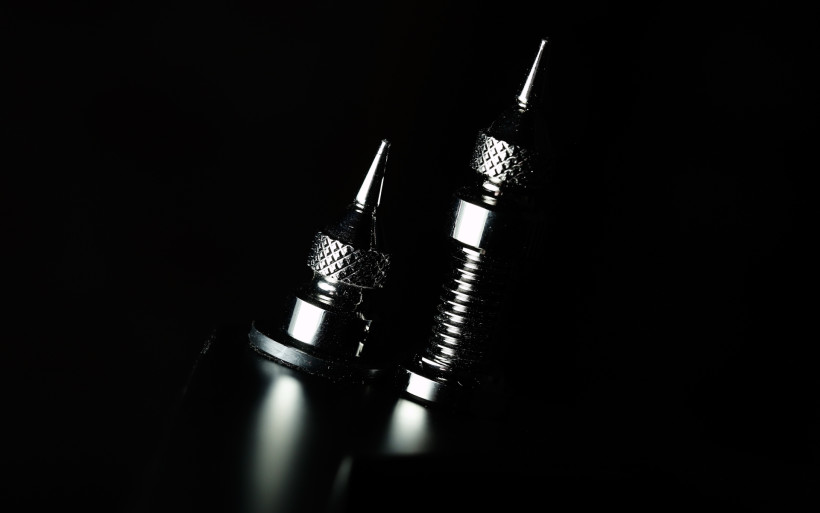 Each Zeth speaker is made out of several parts only. Terminals, spikes and base aside, only one driver is mounted into its thick MDF enclosure. It's said that a fine cook can fancy a grand meal with only a handful of ingredients. Yet these have to be of quality and all signs indicate that that's the case with our German product. The transducer used is called AC-Zeth. It was developed solely to meet Zeth's chassis demands. This unit is also known as AC-1.8 (said speakers' exclusive driver, unavailable in Voxativ offering) based on AC-1.6. The former has ferrite magnet, softer suspension, different Qts and wooden phase plug. The membrane is paper cured with isolator that keeps the moisture away and the same story goes with wooden cones. Zeth's internal wiring is based on solid core copper of the same sort that's used in Mr Adler's speaker cables. Comfortable to operate copper speaker terminals are fitted into large aluminium back plate in about 2 cm deep recession. These are mounted quite high, right behind transducer, in order to make the connection between them as short as possible.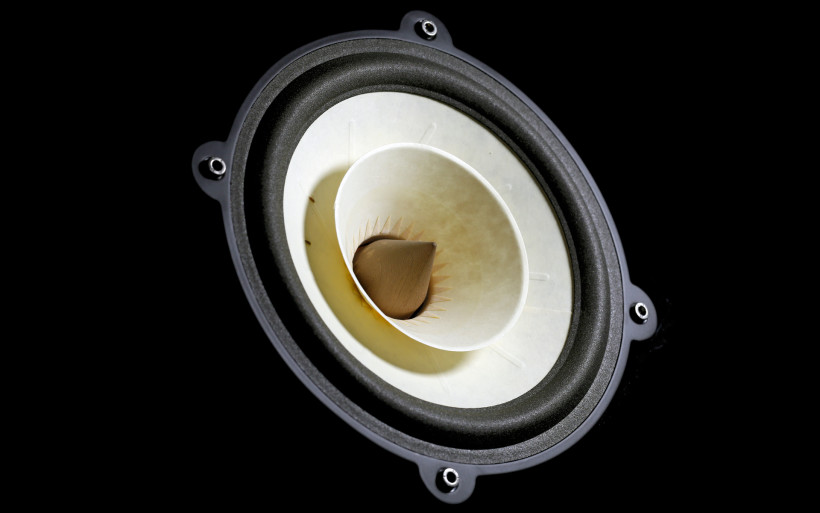 Zeth is a real looker. Yes, in comparison to every other Voxativ product it is somewhat ordinary. But once one starts to pay attention to details, it's seen that lots of work has been done with it. There's something strangely calm and monolithic about the product and black, very nicely handled paint job elevates the experience even further. It's not of Ampeggio Signature though, which is made by Schimmel Pianos company of exceptionally high standards. Zeth is below in this regard, yet the point is that it's marvelously done as well. The shape of the speaker isn't of vanilla prism sort, some angles here and there are visible, which makes things additionally interesting. Once on its bases, with just one sophisticated driver per speaker and a finely inlaid logo down below, Zeth surely is a very posh, prestigious piece of audio furniture and at the same time a perfect case of piano black done right, simple yet attractive. The outcome is very elegant and appealing if someone asks me. And if one wonders about the name, Zeth is a dark character from one of fantasy books. This name fits it perfectly, that's a given.
Sound
Let's kick it off by a short statement: Voxativ Zeth was by far the hardest and the most picky product to work with in this journalist's case. The personal upshot is that once everything was dandy, the main prize – satisfaction – was grand. But before we'll get into that, bumpy road ahead, please fasten your seat belts. It is also strongly advised to get familiarized with two articles below. Lots of light is shed on the Zeth case in these as said speakers were the primary ones used in both. In short, these writings are about valve integrated amplifiers and actually happened because of Zeth.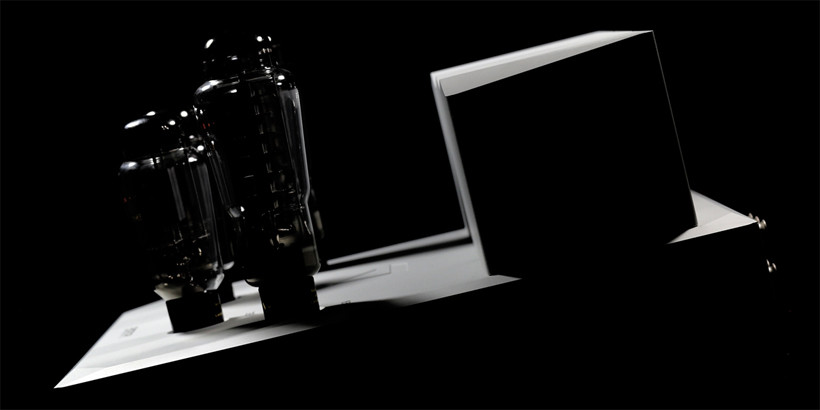 Amare Musica Entropy Diamond review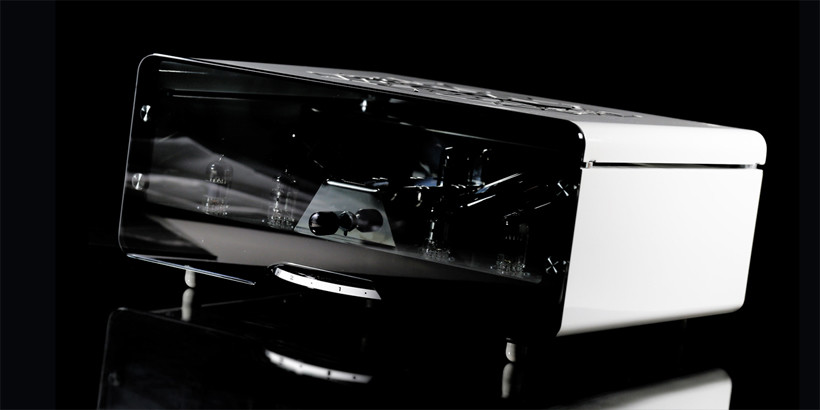 Egg-Shell Prestige 9WST Mk2 review
Picture a pair of nearly $10'000 speakers, which happen to sound surprisingly incomplete. This scenario exactly happened with Zeth past unboxing and feeding 'em with thick and lively sounding Trilogy 925 integrated. The same story was with Sanders Sound Systems Magtech pre and stereo power amp combo, FirstWatt F7 and some other devices along the road. Cable/source tinkering didn't help much too. As I wrote in Amare Musica Entropy integrated review above, something clearly was off. The takeaway is this: valves. Voxativ widebanders need valves. Not as an option though, this is rather mandatory scenario and Mr Adler knows this. Just take a look at his amplifiers, he always uses his own products in Voxativ showrooms all over the planet. And the outcome I was able to pull off in this assignment's very beginning is nowhere near to the sound he shares with his visitors. It turns out that if one doesn't pay attention to what maestro Holger does with his speakers, to end up with a pair of expensive, yet soundwise incomplete boxes is a very likely scenario, an outcome no one wants on purpose. And that's why the Zeth case took this scribe 'a while' to deliver. Said product obviously has a very narrow and precise needs. Seasoned full-range fans already are aware of this, on the contrary to newcomers.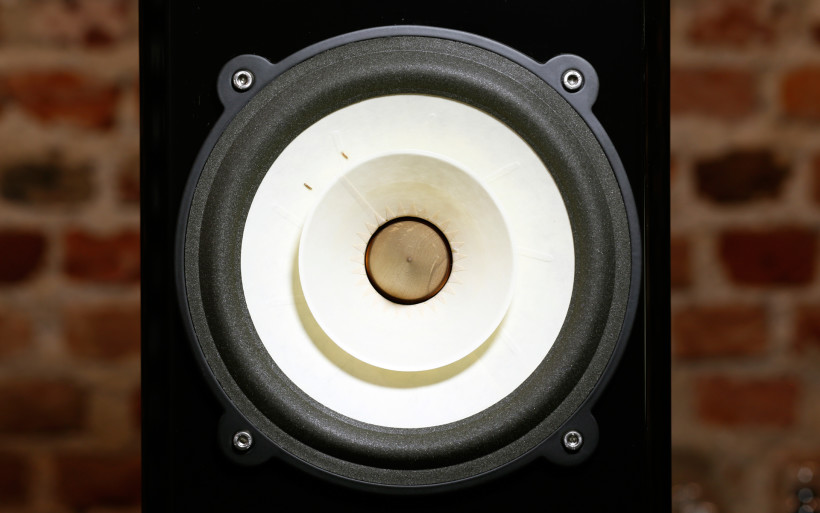 Even though Mr Adler informed me that there are some transistors that work well with Zeth, this model with this kind of machines and within my four walls sounded whitish, needly, thin, lit-up and with no low end. Even with FirstWatt F7 it was a mediocrity at its finest. This very grim scenario drastically changed once Amare Musica Entropy integrated arrived. Everything suddenly clicked and the same thing happened some weeks later, past Egg-Shell 9WST Mk2 integrated delivery. These two products showed me what Voxativ Zeth really is and to what things it's capable of. This chapter is the summary of several weeks long listening tests and numerous equipment combinations conducted along the road.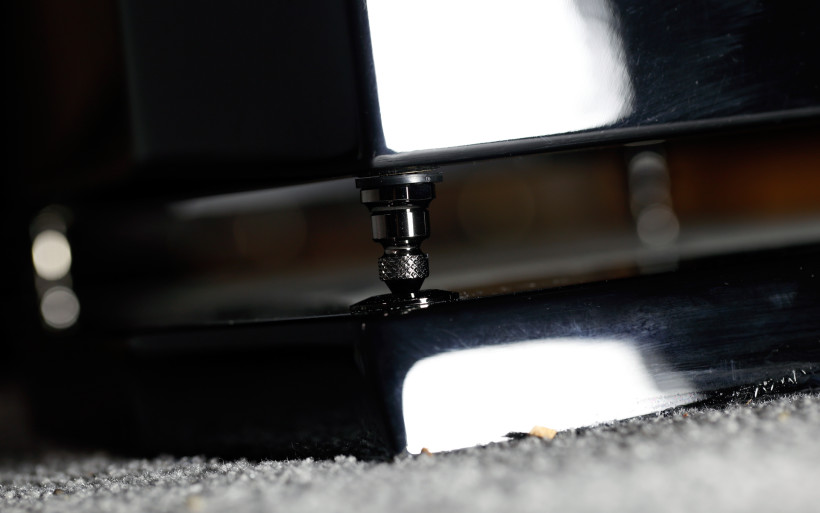 Once suitable company arrived, Zeth's lit-up, edgy and thin character disappeared. The product gained fair amount of body and its low end became present. The bass wasn't overly generous in terms of quantity, yet had an exceptionally snappy, swift and punchy character. It could be heard that the sound in general was built around midrange. Yet low end extension was present to a point where with some bass heavy listening sessions, there was no craving for this particular FR part. The outcome at times was far better than expected, namely electroclash "Rub" by Peaches or Lorde's "Royals". These tracks aren't necessary reviewing tools, but were perfectly capable of showing Zeth's low end richness, swiftness and punchy attitude. The sound never became forceful, bloated, dull, boomy or veiled. Technically speaking, it was spot-on in terms of saturation and texturing. Kodo's "Daraijin" had somewhat smaller scale than usually. In this case in particular, size does matter and once said track is heard on OB speakers of great quality, a very memorable experience is guaranteed. Zeth's downstairs department isn't about shove and crack, it serves as an additive factor. This paragraph's takeaway is that once properly amplified and past the accommodation phase, our German speakers are viable in this regard and in quality over quantity fashion.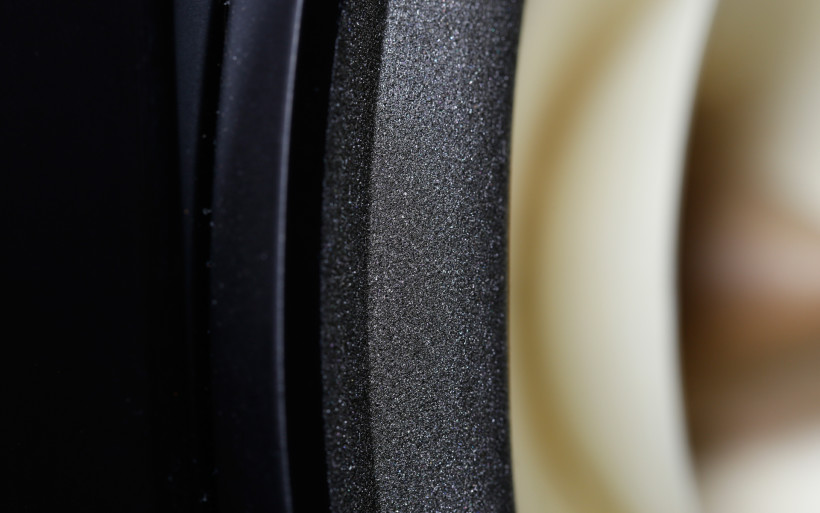 Zeth's sound is always very informative. Once suitable company is applied, it becomes not only lively performer, but also very detailed one. Yes, the amount of nuances and speed it provides are remarkable, but these are merely two out of many trading cards Voxativ's latest floorstanders has. Another one is inherent ability to give it all to a listener even while a very calm, quiet listening session is going on. For instance, Boenicke W8 fully awakes around 75 dB of SPL or so, Zeth is ready much earlier. The sensation of every bit of music present when things are quieter is something to behold. Moving on, it's heard that emphasis is put on the midrange. Yet past proper amplification match, said mid-centric type of presentation is very likeable. The instruments and voices sound posh, very lively and present. Past several days with Zeth and Entropy combo it was clear, that German speakers were made to be used with music based on live instruments. In this regard in particular, Zeth is picky indeed. Forget heavy metal, rock or badly recorded music in general as you'll have i.e. every texturing or sharpness flaw delivered as clearly as it gets.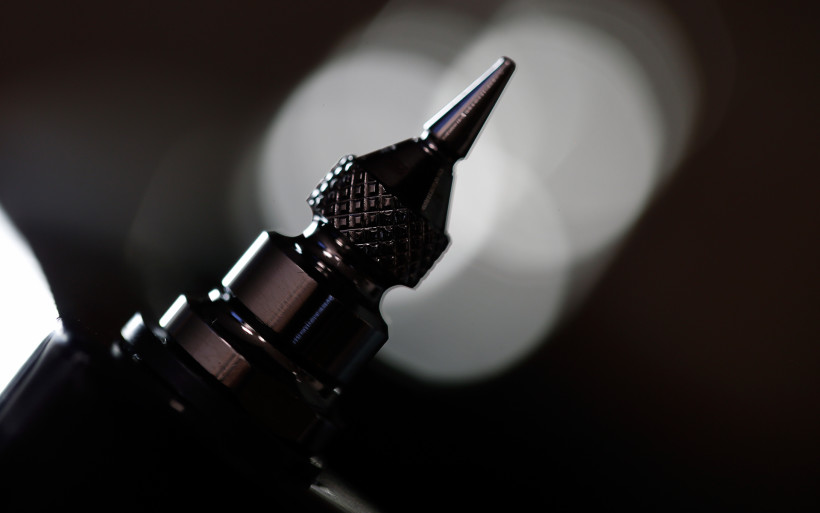 Zeth isn't overly analytical type of product, that's the surprising part. Yet the experience from glorious can quickly turn out to mediocre at best and not because of these speakers' performance itself, but recording quality. After short listen to AC/DC I badly wanted to run and it was certain from the get-go that it'll end up like that. But Dave Brubeck's "Take Five" sounded simply stunning, the same story is with "Zatoichi" movie soundtrack or Dhafer Youssef's "Dance Of The Invisible Dervishes". Zeth in some magical way puts more life into certain instruments (trumpet, acoustic guitar) than any other speakers known to me. The tangibility is different, elevated. And the amount of tension is just right, the outcome never isn't boring or uninvolving, on the contrary in fact. If the music is right, it'll make one to listen to it over and over again. Zeth is an emotionally deep experience provider and come to think of it, that's probably one of many reasons why full-range drivers have their faithful admirers.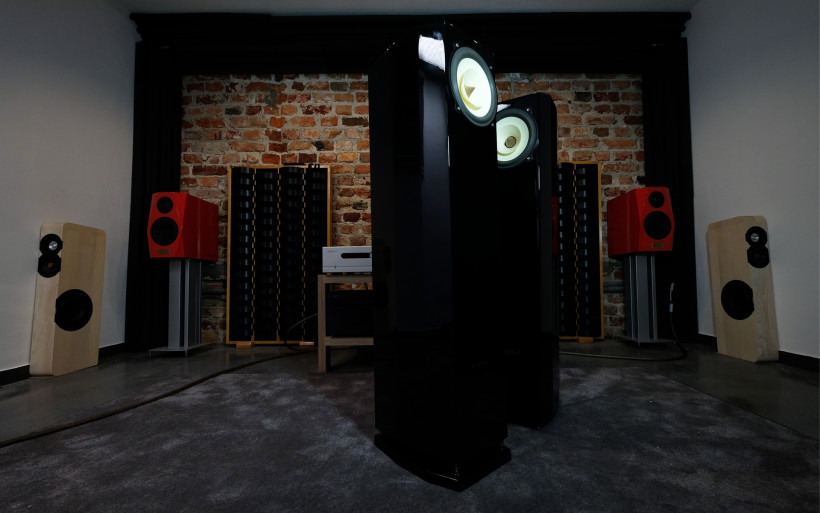 Moving on, another one of Zeth's features is pinpoint accurate and very generous, yet not showy imaging. Due to widebanders based topology, accuracy was to be expected. Once amplified suitably, this product sports very airy soundstage, yet with properly present instruments. The performance isn't as tall or as far behind the speakers as it is with this journalist's Swiss W8 reference. The focus is on the very first row, yet deeper layering is there too. It's not better or worse, but different. And still, the isolation of one specific piece of the picture is a breeze. At times it's surprising what inconspicuous AC-Zeth drivers are capable of in this regard and the same story goes with scale. On some recordings it simply is smaller than one would like to. But i.e. Michael Godard's "Zefiro Torna" sounded unusually big and open, to both my great surprise and joy. To hear not only strings, but also the box and all that with proper decay and presence, undoubtedly is a treat. The recording room acoustics were shown marvelously as well, namely properly threedimensional and lively.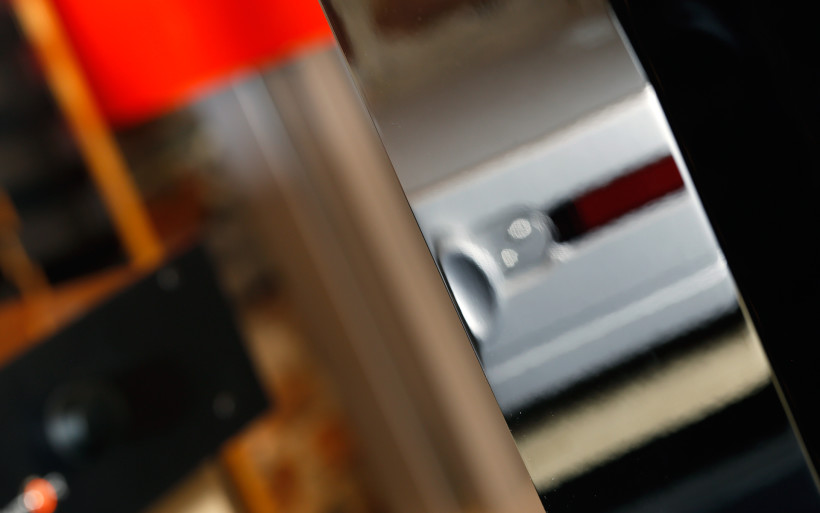 Let's add speed to the equation and effortlessness is the natural outcome. In optimal conditions, Zeth doesn't struggle at all, it sings in a very vivid, smooth and involving fashion. It can be and often is a very delicate, subtle performer. Yet never blunt, overly direct or intimidating in any way. But the most unique thing is that, despite detailed and airy performance in general, this product's sound isn't squeaky clean. It is not a case of polished and surgical approach above all else, there is a bit of grain, which works to its advantage and makes things very interesting and alive in the process. At least I tend to think so and that's something I acknowledged in Voxativ room in Munich. Yes, the 9.87 case. Let's summarize.
Summary
What an adventure this was. Voxativ Zeth turned out to be a very tricky, yet surprising product. It's very much surprising how one transducer per speaker is able to do such sophisticated things with the sound. Because this model in particular is a very seasoned performer and at the same time it shows how skilled individual Mr Adler is. That's unquestionable. Also it should be brought to broad attention that Zeth looks amazing in real life, the pictures can't quite grasp that. It's simply seen that it cost a lot. The key is not in individual parts' asking though, but the ability to assemble them in the right way. One simple question is in order: what does right mean in this context?
Right happens when, past many trials and errors, one finally arrives to a point where joy begins and lasts until the music is on. And when the loaners' return day is right around the corner, there's sadness instead. That's what right is all about and Zeth provided this exactly, the sensation of sound just done right. Peculiar, posh, enjoyable and very different in comparison to typical, bass-reflex vented two or threeways. This fast, luminous and lively performer isn't for everyone though, as it's not a casual product aimed at a casual listener. Its main target is an aficionado who already tried lots of things and is well-aware of numerous virtues of a very puristic, full-range transducers based topology Voxativ is known for. This kind of an enthusiast simply has to try it.
Yet for the sake of knowing what full-ranged game done right is all about, once an opportunity strikes I sincerely encourage everyone to give Zeth a go. It surely deserves it and said experience might turn out as an eye-opening one. If this will be the case, it is strongly advised to pay a great attention to electronics Mr Adler uses. And lastly, said gent is not done with Zeth yet, its smoother and 6dB more efficient B version (€ 24.900) with class D active woofer system will be soon available for the taking. There will be an option to equip it with AC-4X driver. But that's a story for Srajan to tell very soon. 'Till next time.
Associated equipment:
Amplifier: Trilogy 925, Sanders Sound Systems Magtech + preamplifier, Cary SI-300.2d, FirstWatt F7, Amare Musica Entropy Diamond
Sources: Lampizator Golden Gate (Psvane WE101D-L + KR Audio 5U4G Ltd. Ed.)
Speakers: Boenicke Audio W8
Transports: Asus UX305LA
Speaker cables: Forza AudioWorks Noir Concept, Audiomica Laboratory Celes Excellence
Interconnects: Forza AudioWorks Noir, Audiomica Laboratory Erys Excellence
Power supply: Gigawatt PF-2 + Gigawatt LC-2 MK2 + Forza AudioWorks Noir Concept/Audiomica Laboratory Ness Excellence
Rack: Lavardin K-Rak
Music: NativeDSD
Retail prices of reviewed components in EU (excl. tax):