The British company Tellurium Q has been consistently developing and improving its lineup. On the one hand, over the last few years we've witnessed premieres of subsequent flagship models with the ultimate series called Statement. On the other, also the well-known and already highly valued models have been further improved. One of them is the Ultra Black II loudspeaker cable introduced earlier this year. Let's see how good it really is.
Introduction
When I was writing first reviews of Tellurium Q cables just a few years ago, I had to start each of them with a paragraph presenting the brand and the man behind it, Geoff Merrigan. At that time, hardly anyone was familiar with this company and its boss. Today, although it is still a relatively small and young firm (earlier this year they celebrated their 10th Anniversary, or in other words only just entered their teenage years), it is difficult to find someone (interested in audio), who hasn't had any contact with their products, or at least isn't familiar with the Tellurium Q brand-name. Which is not really surprising considering the number of awards received by this British company and its products over the course of the last few years, and the ever growing crowd of satisfied users. The lineup has also expanded to the size that today allows virtually any user with almost any budget to find products that satisfy their needs, whether for entry level, mid-level or even truly high end systems.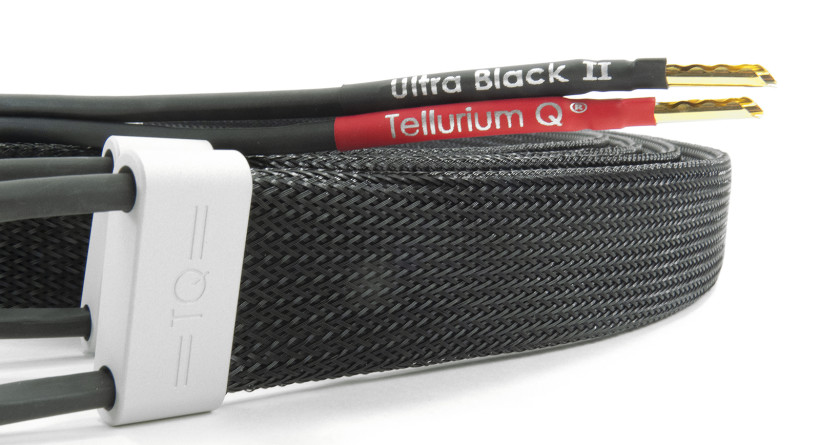 To be honest, when I encountered Tellurium Q cables for the first time I had some doubts whether they could become really successful. It was not about the performance or make&finish quality, because in spite of logic may tell us, these features do not guarantee a success on this specific and highly subjective market. There were two reasons for my doubts. First, unlike most cable manufacturers, Geoff did not create a marketing story around his products, unless we assume that a complete lack of information about the design is a sales strategy. On the company's website you will not find colorful descriptions of some materials developed originally for NASA, or some solutions and processes that most competitors use to convince potential buyers that they offer something special. What's more, the head of the brand, if asked, even privately, about any design details usually answers: no comments (in a polite way, obviously – he's British after all). In fact, we know almost nothing about materials and design details. The only official information is that Tellurium Q designers when developing new cables are focused on the issue of phase distortions. For me, a man who has always been more interested in the product's performance (or how it effects what I can hear from the speakers), than in how it is made, the manufacturer's only recommendation: "just give them a try and decide whether you like how our cables sound in your system or not" was and still is actually more encouraging that any technical gibberish. What ultimately matters is whether or not one enjoys music coming from the speakers, or not. But realistically speaking – I am one of few who share this approach, hence my doubts concerning success of this brand.
I guess Geoff also realized, that such "only performance matters" approach was rather unique in times of ubiquitous, even intrusive marketing, and that this strategy did not guarantee sales, it could even make it more difficult to succeed. Therefore, I had to assume that the company was very confident of their products, they must have been sure these would be able to convince customers with their performance. As it turned out – rightly so. The second element that did not make it easier for Tellurium Q to convince customers of the high value of their cables was (and still is) the fact that they require a long break-in period. Some still doubt that it is necessary (I mean generally, not specifically in TQ case) but they are simply wrong. I found it out in a hard way when the Polish distributor right after he started cooperation with Tellurium Q sent me a big box filled with various cables that had come in the very first delivery from the British manufacturer. I was to evaluate them and to share my impressions but all of them fresh of the box sounded not so encouraging to be honest. Fortunately, I was stubborn enough to leave at least some of these cables in my system long enough for them to finally start showing their full potential. When this happened, it turned out that at relatively reasonable prices they offered a performance level that distinguished them clearly from products of many well-known competitors. The long break-in process however, means shedding of large responsibility on distributors and dealers. If they offer customers cables that are not fully broken-in for tests there is a huge chance that they will not have patience to wait long enough to realize full potential of these cables and return them.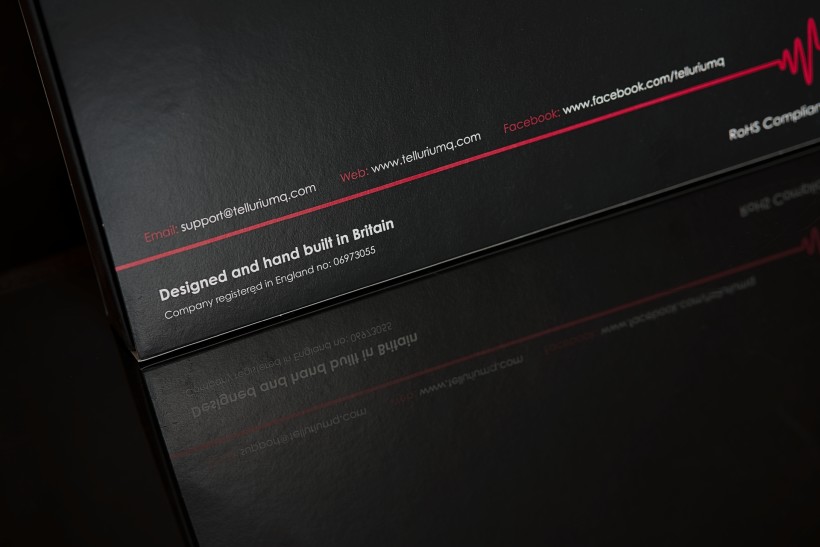 A bit later, the Tellurium Q started to use a third important element of their strategy, quite original one. The whole lineup has been divided into three families marked with colors, Blue, Black and Silver. The first family is generally described as offering the warmest, saturated, dense sound, intended (mostly) for inexpensive systems that sound bit too bright. The Blacks, in turn, offer significant progress in terms of resolution and clarity of sound while maintaining high saturation, which makes them more suitable for mid-class and even high-end systems. The Silver family is supposed to be the most transparent, most clean sounding, absolutely uncolored and to allow users to discover even the tiniest nuances of any recording. Within each of these families there are several levels of quality (regular i.e. just Blue, Black or Silver, ultra and diamond) to choose from. As Geoff himself admitted at the time, it caused some confusion among customers and dealers, because neither the general character of the sound nor the gradation of individual models were clear. Blue is theoretically an entry-level line, but the Blue Diamond is "better" than the (regular) Black and Silver, and eg. the Ultra Black in the manufacturer's lineup is a higher model than the (regular) Silver. On top of that, lets add that the name of the latter line suggests it features silver conductors but it doesn't (as far as I know, because … well, the manufacturer uses intelligence agencies policy of: we can't neither confirm nor deny) and the cause of confusion becomes clear.
Tellurium Q found a way out of this situation by training its distributors and making sure they know what they sell, and also by posting on their website some simple diagrams presenting general information about what users can expect from individual cable families and models, and which models can be combined together and which ones shouldn't be (see HERE). Of course apart from these three cable families there is also the flagship line called Statement that has has been extremely successful both among reviewers and high end users. In many setups Tellurium Q Statement cables replaced other, even more expensive products of various renown brands. Long story short, saying that Geoff Merrigan and his team know what they are doing, should not arouse any controversy despite the previously mentioned lack of colorful marketing. It is the performance (OK, maybe in part also relatively attractive prices) that is to convince potential customers to buy Tellurium Q cables and this strategy seems to work really well.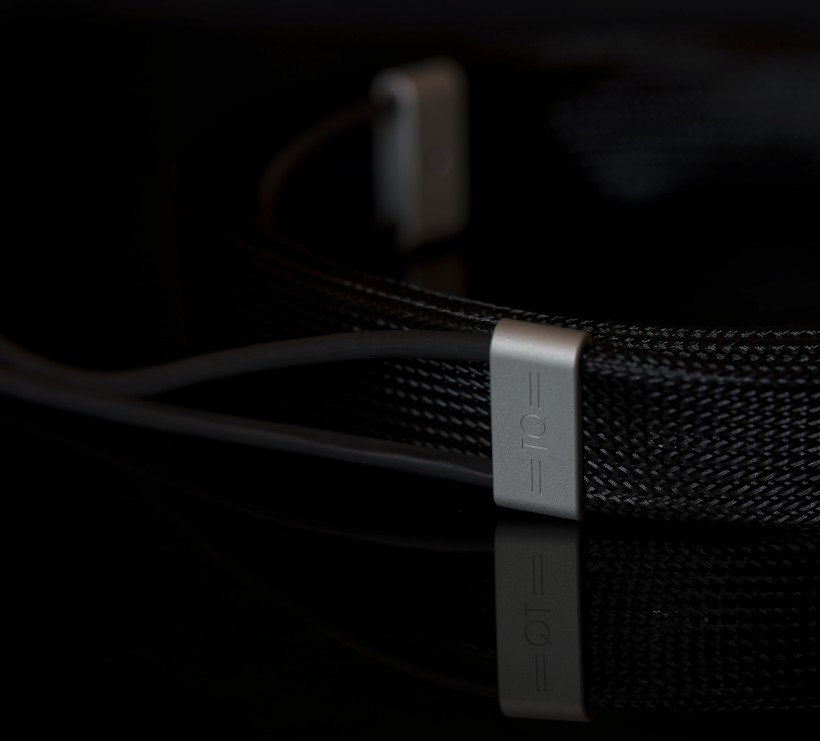 I have been using the Black interconnect and the Ultra Silver USB cable for a long time, and I simply feel no need to replace any of them. It does not mean, of course, that these are the best cables I know, but to replace them with clearly better performing ones I would have to spend a lot more money. Too much to seriously consider it. But I do keep tabs on the development of the Tellurium Q lineup. It seems that it has been developed simultaneously in several directions for the past several years. On the one hand, the new, more advanced (and more expensive) models were introduced to the market, which (at least for now) ended with the development of the Statement line. On the other hand, the British team made use of what they learned when developing top models and utilized some solutions to improve existing models. This is what many audio (and not only audio) manufacturers often do, trying (within the limits of the budget) to downsize some of the solutions from the top models and incorporate them in the more affordable ones. The result of such process was, for example, the Silver II speaker cable I reviewed for you (see HERE) some time ago.
This time I received for a review another mk II version of highly acclaimed speaker cable, the Ultra Black II. This product was introduced earlier this year. I got it even before its premiere, but … it was a brand new pair, and as I mentioned earlier, Tellurium Q cables require a long break-in period. I did not have the chance to test its predecessor, but because the "II" is the immediate, improved successor, performing a comparison between the two seemed reasonable. So I asked the distributor to provide an older version, and although due to the popularity of this model resulting both from the performance and high value, it turned out to be quite a challenge, but they still managed to find one more pair for me. So let's get to it. Let's see what the Tellurium Q Ultra Black II speaker cable has to offer, and how it compares to its predecessor.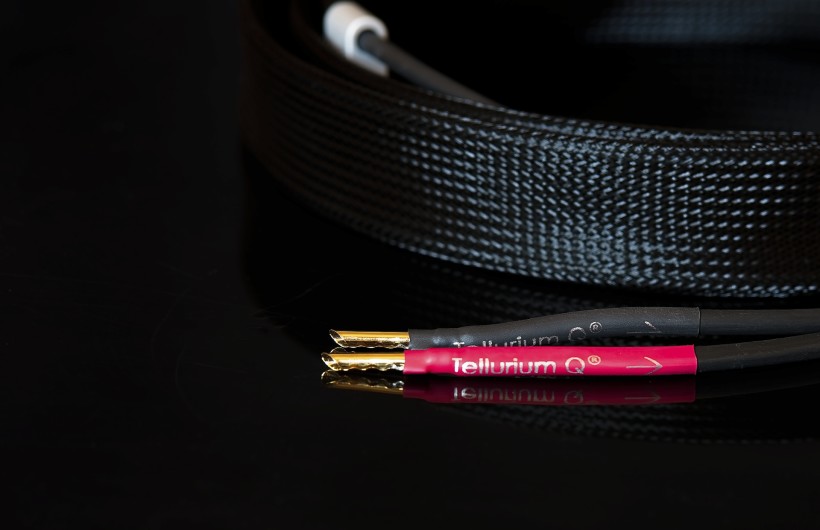 Sound
For the reasons described above, let me skip the "Design" section altogether. The manufacturer, as always, limits the information on this product to the fact, that it is possible to order different lengths terminated with bananas or spades. The cable price is given per 1 meter, which indicates that customers can order the required length with the chosen termination. Both newer and older versions of this cable look similar. It is a quite wide tape with metal splitters on both ends, from which come two relatively thin, round wires terminated (in this case) with bananas. Both versions are easy to tell apart not only due to the markings with the model's name, but also because of the material of their sleeves. The older model features a black, smooth plastic one while the newer, dare I say, a more elegant, black braided one. Both versions are very flexible, and the thinner endings make plugging them into the amplifier's and loudspeakers' sockets really easy. Since the cable is not particularly stiff or heavy, one doesn't have to worry about it ripping the speakers sockets from the devices, which is the case with many super thick and super heavy models offered by numerous manufacturers today. I assessed both cables in my reference system with GrandiNote's Shinai integrated Class A solid-state amplifier and MACH4 loudspeakers. I also used the Ultra Black II with another reviewed McIntosh set consisting of the C2600 tube preamplifier and the classic MC275 power amp. This allowed me to check the Ultra Black II's performance in high class solid-state and tube systems.
Breakin-in took approximately 200 hours. Of course, already earlier, say after 50 hours, the cable sounded really good, but when it finally reached its maximum potential, it was immediately clear and the performance was way superior to that from the beginning. So let me skip the whole burn-in process (while stressing once more the importance of it) and focus on what the Ultra Black II speaker cable has to offer. And it's a lot. The first qualities that came to my mind when listening to it were: saturation, smoothness, coherency and naturalness of the sound. And a powerful, rich, energetic, but not dominant bass with remarkable timing. I would add to this list also an expressive, quite closely placed foreground with large, tangible phantom images.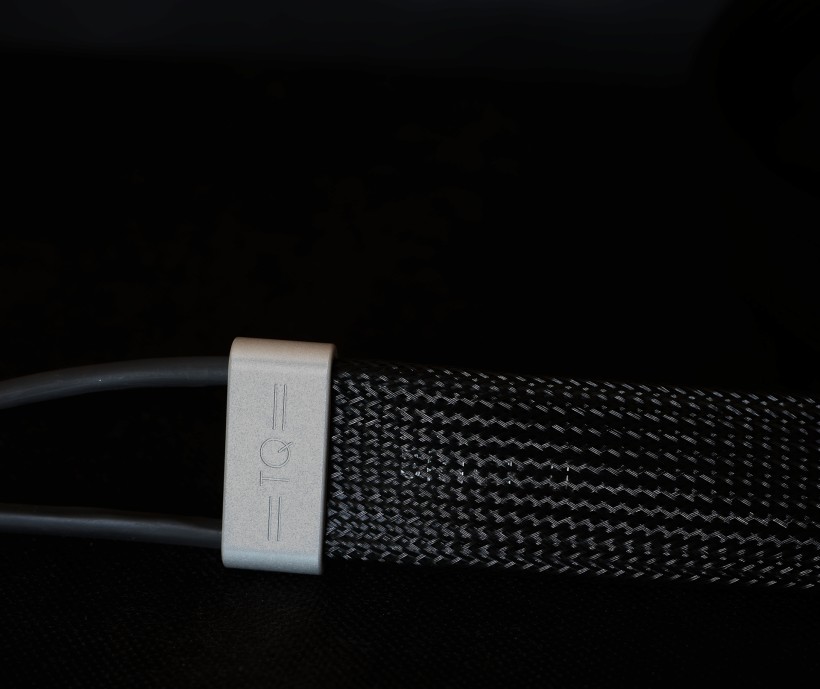 I think that it is the way the lower part of the band is presented that may be one of the key factors (next to overall high class performance) determining the decision whether or not it is the right cable for a given system, although individual preferences of the user will also play a significant role. In my case, with a solid-state amp in Class A (GrandiNote Shinai) and tube DAC (LampizatOr Golden Atlantic) I made up my mind quickly and chose MACH 4 loudspeakers from the two pairs I own. They offer a significantly different sonic character than the second pair, Ubiq Model One Duelund Edition. The former deliver fast, dynamic, very open sound, with tight, punctual, well-differentiated, but not as powerful, not so weighty bass. The latter have a tonal balance set bit lower and they sound a bit darker. The Ubiq speakers themselves deliver strong, rich, weighted, energetic bass, with equally rich midrange. When they were combined with the Shinai and the Ultra Black II, and I played some high quality recordings, the performance was really good, but when I played some of lesser quality, with even slightly loosened or boosted bass, or with an emphasized lower midrange, than adding powerful lower midrange/bass performance of the loudspeakers and the reviewed cable resulted in (for my taste) some exaggeration in these areas. But the same features of the Ultra Black II perfectly complemented the MACH 4, adding a bit more richness and weight to their sound and some slam, resulting in a fuller, richer sound. It is quite possible that with other amplifiers (with the McInstosh tube set the effects were similar), somewhat "thinner", so to speak, the new Tellurium Q model could be exactly what the owner needs to achieve the optimal system performance. So if you want to correct somewhat your system's performance with speaker cables, it seems to me that Ultra Black II will be useful whenever the sound is too "thin" or too bright, or if you lack some richness or want more powerful, more energetic performance, but also if you need to smooth out the sound a bit. What is important, as listening with the MACH 4 proved, the reviewed cable can do all that without slowing down the sound, with any damage to the so-called PRAT, as this feature is one of the biggest pros of the reviewed model.
The Italian speakers, which are relatively easy to drive, with most amplifiers present timing that I can't complain about. Yet, with the Tellurium Q cables, this feature reached a new, even higher level. The repertoire I listen to every day consists largely of acoustic recordings, but with the Ultra Black II, the proportions changed significantly in favor of electric and electronic music. I highly enjoyed, for example, several recordings of Marcus Miller. His bass guitar "supplemented" by the reviewed cables clearly had even more "kick", it even seemed as if it was able to play even deeper, lower sounds. The latter was rather only an impression created by added weight and richness to the lower part of the band, by which I mean not only the bass but also the lower midrange. This might be actually sort of a sound coloration, but in this type of music it was highly desirable. This feature of the Ultra Black II came also handy in many recordings with leading electric guitars – say Lee Ritenour's, or Al di Meola's albums that sounded incredibly powerful. It was a matter of not only proper richness of the midrange, which made the guitars sound properly "fleshy", but also of the great control, definition and differentiation. The Ultra Back II provided (almost) ultimate control of each of these performances, keeping an order on the soundstage, so to speak, without limiting the energy and speed of the sound. I could clearly hear it when listening to some AC/DC records, which are hardly audiophiles recordings in terms of sound quality, but this high energy, great drive and particularly good control over lower part of the band resulted in me having a great time listening to them, completely ignoring some minor technical imperfections of these recordings.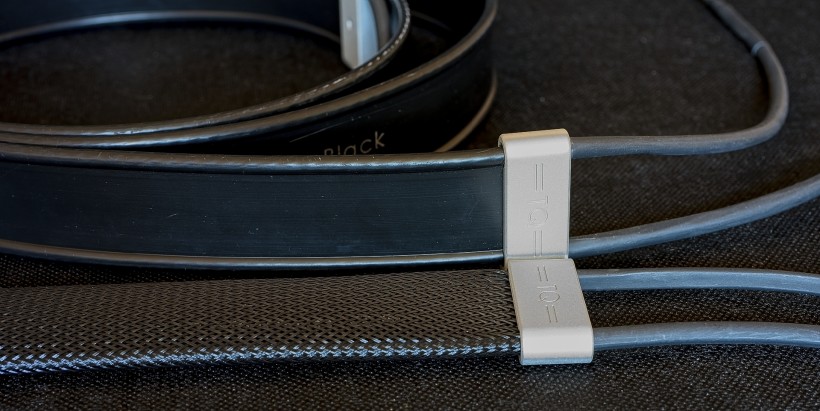 The more so that the presentation of vocals is one of the biggest strengths of the Ultra Black II. They are clear, expressive, timbre and textures are well differentiated, and the above-mentioned expressiveness of the foreground makes you almost feel the presence of singers in the room. The same applies to other instruments, especially those playing in the foreground – they are large, three-dimensional, present. The stage in some of the recordings was really wide, extending far beyond the space between the speakers. There was also no reason to complain about the depth of the stage, as some elements, when needed, appeared far behind the foreground. Maybe these elements were not as precisely, as palpably presented as those in the front, but that's how it works during live performances too. And just like during a concert, the whole presentation was coherent, fluid and full of air. When playing the best live recordings, the Tellurium Q cable was able to convey the acoustics of the venue and vivid reactions of the audience in a very convincing way deepening the feeling of participation in the event.
And last but not least – how did the new version compare to the older one? From the very first moment I was under an impression that the Ultra Black II played first of all bit louder, secondly, it pushed the entire presentation closer to me. Thirdly, it was slightly more resolving. Of course, each time it took me a while to replace one set of cables with the other so the comparison wasn't really head-to-head, but I repeated this operation many times and the result was always similar – with the new version the system played a few (2-3) decibels louder. Was it really the case? Without proper measurement I couldn't tell, but the impression was irresistible. The impression of music being presented closer to me was, to a point, dependent on the recording, but it happened with many of them. It is worth noting that the depth of the soundstage was not reduced. My impressions were quite the opposite, i.e. the Ultra Black II was able to convey the reverberations, reflections of sounds from walls or other obstacles in the venue in an even more convincing way than the original version, whenever it was properly captured in the recording. Just like in the "Live in Noirlac" by Michel Godard, in which the acoustics of the courtyard of the Noirlac Abbey was brilliantly recorded. With the new Ultra Black II this huge space seemed even larger, and the reflections returned from the walls seemingly located an extra few meters further away. Although the older version of this speaker cable was already building a beautiful, engaging musical performance, the new one did it in an even more convincing way.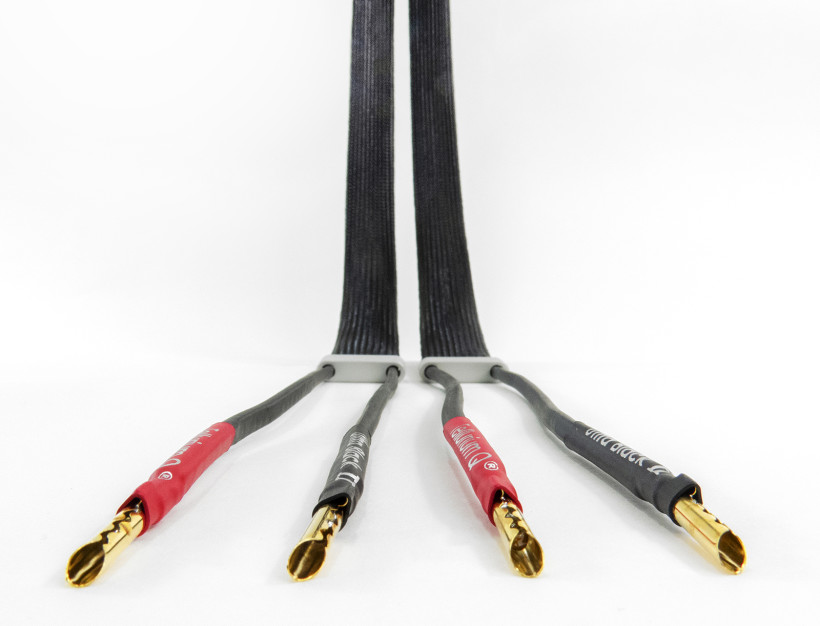 Listening to both, period instruments and modern, but also mainly acoustic ones, I gathered that the new Ultra Black II with an even richer, more saturated, colorful, probably even more expressive and lively midrange at the same time allowed the band extremes to play an even larger role. And yet no sub-range dominated the presentation – it was still nicely balanced. The bass was not really better extended (although I did have such an impression listening to Isao Suzuki's "Aquamarine" but in most cases I couldn't hear that), but better differentiated, with slightly higher resolution and even better timing and maybe it was a bit more weighty. These features were particularly useful in faster tracks, especially in blues, rock or electric jazz. The next advantage of the Ultra Black II was a more immediate and more powerful attack (when needed). No matter how fast or how powerful the music, Tellurium Q cable provided also a good control and definition of sound, so whatever music I played performance always remained clean, without blurring the contours and with a very good pace & rhythm.
Treble with the Ultra Black II was a bit more open and resolving, yet still smooth. This feature allowed me to fully enjoy percussion performances as not only the drums sounded really good but also all the metal cymbals that were crisp and really well-differentiated. In many recordings, the treble seemed just livelier, fresher, so to speak, it carried more energy. Therefore, it attracted more attention, but without dominating the key part of the band, i.e. midrange. Presentation of the reviewed cable is very coherent across the band with all the elements complementing each other perfectly. The described differences between the older and the newer version are not big, some are even subtle, but combined they do create and a new value, a significant progress in terms of sound quality compared to the original Ultra Black.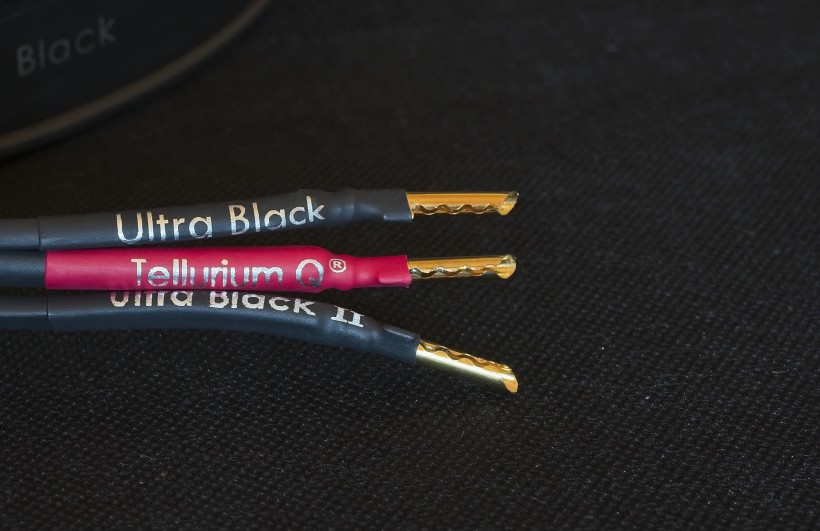 Summary
The longer I listened to Ultra Black II, the more often I asked myself: do I, or many other music fans, owners of maybe not the top, super-expensive systems, but a really, really good ones, even need a better and most likely much, much more expensive speaker cables? The Ultra Black II from the point of view of a "non-audiophile" is by no means cheap, but those who know the reality of the audio market realize that what they have to pay for this Tellurium Q model is very far from the most expensive proposals available on the market. And yet, it will impress listeners with a huge amount of information and nuances. Although it is not a particularly analytical cable, the recordings are well differentiated, which allows you to fully appreciate the good ones and to be stunned by the best. At the same time, the Ultra Black II is not likely to force you to throw away half of your music collection, because even with the lesser quality releases you will be able to appreciate their artistic value and simply enjoy the music. The presentation is, in general terms, rather warm and natural and, although also quite precise, it does not focus on exposing the flaws of played recordings. In most systems it should provide an energetic, rich, saturated performance with a powerful but not dominant lower part of the band. This cable will be able to surprise you with a proper momentum, and an excellent timing which results in above average pace and rhythm presentation. I believe that for many people the Ultra Black II may be the end of their search for a still reasonably priced, high quality speaker cable. It offers such an enjoyable, complete and refined sound that the vision of spending much larger amount of money for just a small small improvement in (only) some aspects of sound, for most people will seem highly unreasonable. Great job!
Price (when reviewed):
TelluriumQ Ultra Black II: 1490.00 PLN / m
Manufacturer: TELLURIUM Q
Distributor: SZYMANSKI AUDIO
Associated equipment:
Analogue front end: J.Sikora Basic MAX turntable, J.Sikora KV12 tonearm , AirTight PC-3, phonostages: Grandinote Celio mk IV, ESE Lab Nibiru V 2.5
Digital source:  a passive, custom PC with WIN10, Roon, Fidelizer Pro 7.3, JCat USB Femto card with iFi power supply, Hdplex linear power supply for PC, JCAT USB Isolator
D/A Converter: LampizatOr Golden Atlantic +Ideon Audio 3R Master Time (USB signal regenerator)
Power amplifier: GrandiNote Shinai, McIntosh MC275
Preamplifier: AudiaFlight FLS1, McIntosh C2600
Loudspeakers: Ubiq Audio Model ONE Duelund Edition. GrandiNote MACH4
Interconnects: Hijiri Million (RCA), Less Loss Anchorwave (RCA), KBL Sound Zodiac XLR, TelluriumQ Silver Diamond USB
Speaker cables: LessLoss Anchorwave
Power cables: LessLoss DFPC Signature, Gigawatt LC-3
Power:Gigawatt PF-2 MK2 and Gigawatt PC-3 SE Evo+; a dedicated power line with Gigawatt LC-Y in-wall cable; Gigawatt G-044 Schuko and Furutech FT-SWS-D (R)
Racks: Base VI, Rogoz Audio 3RP3/BBS
Anti-vibration accessories: ROGOZ-AUDIO SMO40 and CPPB16 platforms and ROGOZ AUDIO BW40MKII feet, Franc Accessories Ceramic Disc Slim Feet and Wood Block Platform