Not too long ago, one of the most known AudioSolutions series – Rhapsody – was entirely replaced by a new one, which incentivized yours truly to investigate if it's any good. AudioSolutions Figaro B has arrived, enjoy!

Introduction
Even though this writing is the AudioSolutions debut here at HFK, this Lithuanian company isn't new to me, on the contrary. For years its owner – Gediminas Gaidelis – has been regularly exhibiting during i.e. events located in Munich and Warsaw, and that's where the two of us usually meet. We're of similar age, always have something to talk about and our catch ups at listed venues became our tradition of sort. Also I already had the pleasure to review two AudioSolutions products before this site's launch; Euphony 40 in July 2015 and similarly sized Overture 0202F several months later. I enjoyed the latter more as far as I remember, however both models were found generous on price-to-performance ratio. In any case, just recently the local AudioSolutions representative reached out to see whether I'd be any interested in reviewing something from the range one step above the Overture line. Driven by fond memories of this operation's previous goods, I could only agree.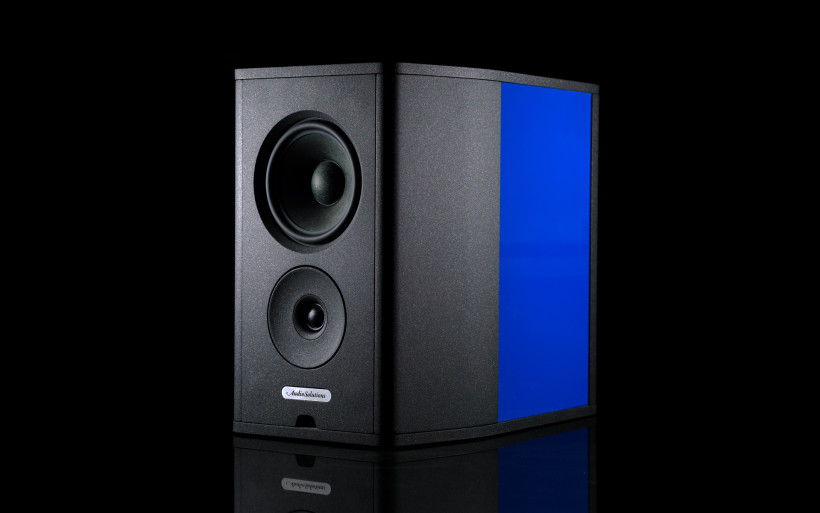 The AudioSolutions portfolio was subject to two major overhauls over the years; its Overture range replaced the Euphony family, whereas the Rhapsody flock stepped down to make room for today's Figaro! in early 2018. The old versus new comparison paints rather accurate picture why this happened. The obvious visual progress that occurred along the road is nothing short but significant, and clearly fixed on having everything nicely unified. All buttoned up and loaded with quality photos, the AudioSolutions site also leaves no room for guesswork, and the same story is with coherence as far as product tiers and their content go. All this combined easily labels today's audio house as very serious and professional with no questions asked, whereas its fairly short industry presence I see as a major advantage. Gediminas Gaidelis and his team unquestionably achieved a lot in just several years, which is admirable. They clearly aim high.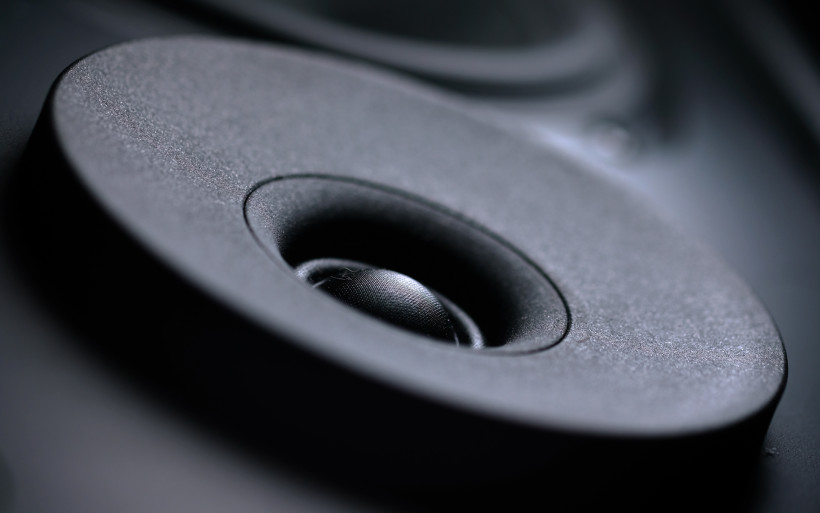 Found in-between the Overture and the latest Virtuoso ranges, the Figaro! tier consists of six products in total; one center speaker (Figaro C), one bookshelf (Figaro B) and four floorstanders (Figaro S, M, L and XL). Knowing resourcefulness of my supplier Premium Sound, I could've asked for any of listed models. However, since my previous AudioSolutions adventures involved monitors, the decision was made to stay on this exact course and that's how the Figaro B became this report's main dish.
Build
Two cardboards were delivered. Each housed one speaker clad in linen bag, and then put in-between foam forms, which alternate grills also included called home as well. The packaging scheme was honest though stripped from flamboyance or extra features. Once the product's price factors in, that's nothing out of ordinary, however I appreciated the core content's rapid and easygoing extraction. If taken care of without excessive force, original boxes should serve more than once for sure.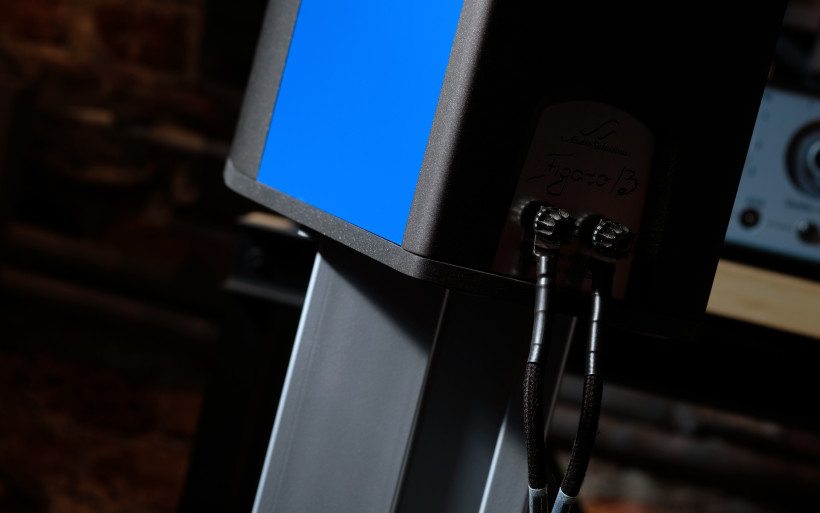 Each Figaro B specimen measures (H x W x D) 351 x 232 x 401mm and weighs 11 kilograms, which translates to optically tall and slim yet deep enclosure, and a breeze to handle. The manufacturer's declared sensitivity is 89.5dB (@2.83V/1m), nominal impedance is 4Ω and FR of 44–24000Hz seals the deal. Today's item is a two-way affair with its x-over point set at 4000Hz.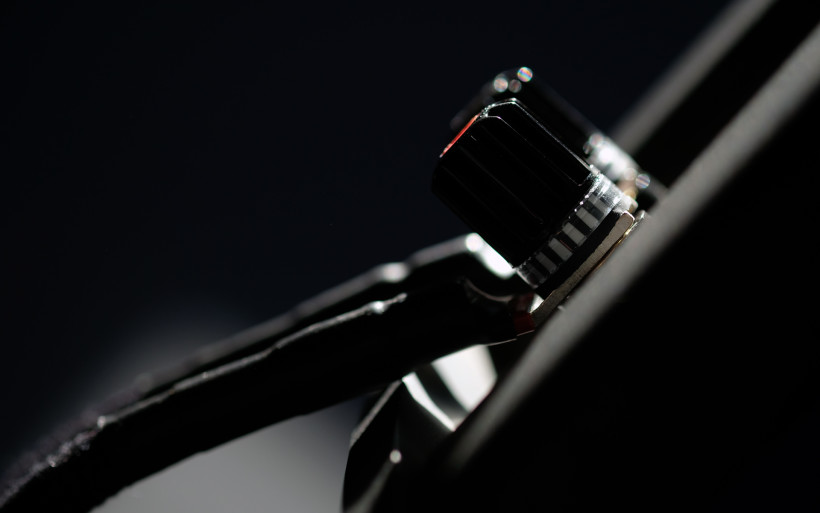 Just as any other AudioSolutions item, today's is also manufactured in this company's factory located in Lithuania. The Figaro B looked very familiar from the get-go, whereas its resemblance to the more affordable Overture 0202F kin became clear past the more thorough inspection. The former's enclosure also based on MDF received the same type of grainy elegant coating. Just as it was the case with the Overture range, today's 1" tweeter loaded with silk dome was also located inside of a short waveguide not above, but below the 6" mid/woofer with ER (Extra Rigid) paper membrane. Gediminas explained that this alignment was in order to up the visual score rather than have any impact on sonics.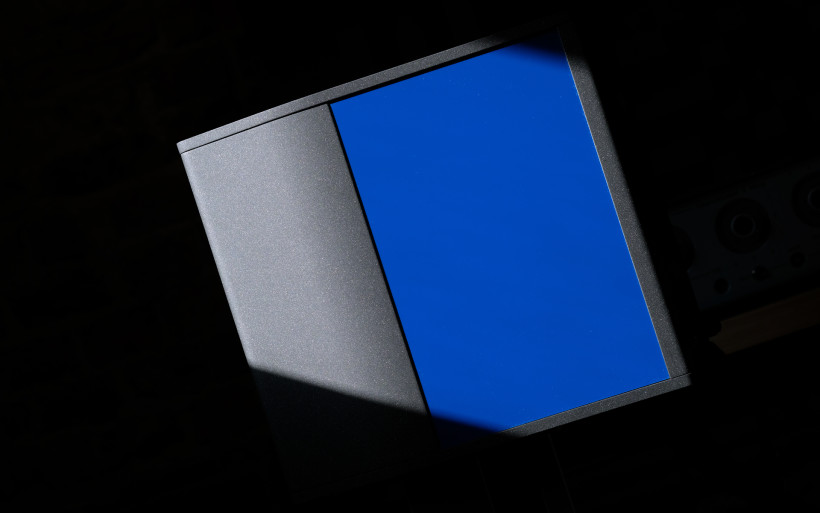 Two very different grills provided was yet another feature the Overture and Figaro ranges have in common. In case of my loaner I could either use regular frames loaded with mesh and make all drivers hidden in the process, or baffles to have these fully visible via finely cut round openings, and – subjectively speaking – the latter plot I fancied far more. Both cover types sported the same plastic easy to use peg-in-a-hole mounting scheme, whereas small indentations on their bottom made swaps fast and easy. Regardless of a choice, all frames nicely assimilate with the product to net coherent and seamless look, hence the name of this solution – Stealth – I've found perfect.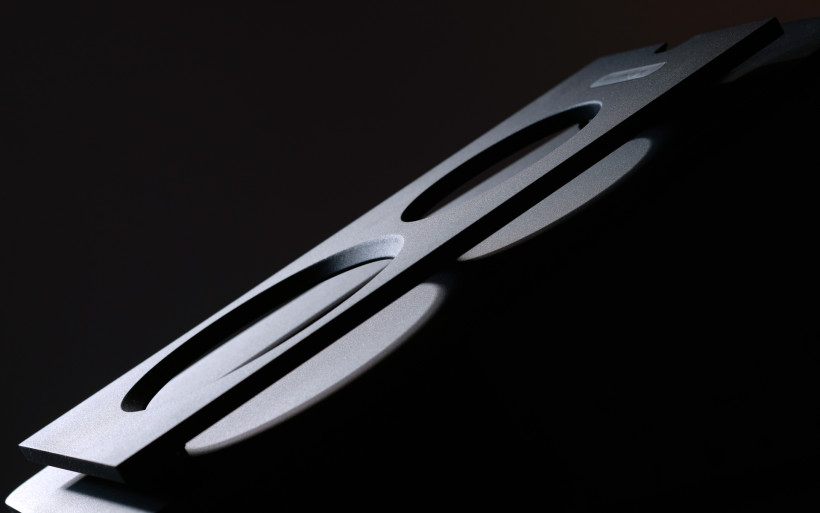 The no longer manufactured Euphony family was visually rather conservative and a bit vanilla flavoured, on the contrary to the still classy yet more stylish and interesting Figaro and Overture families, which the B specimen of the former proves rather well. Looking from above, this one expands a bit to then softly narrow all the way to the rear baffle, which morphs its enclosure into something optically slim, moving and light. Figaro B seen en face gives the impression of a petite looker, however its massive deep cheeks tell far different tale. Speaking of which, blue glossy rectangles found on the product's both sides are just one finish out of generous 17 available in total, which is much appreciated big nod towards decor needs of potential customers. Especially once Figaro B's reasonable price is taken into account.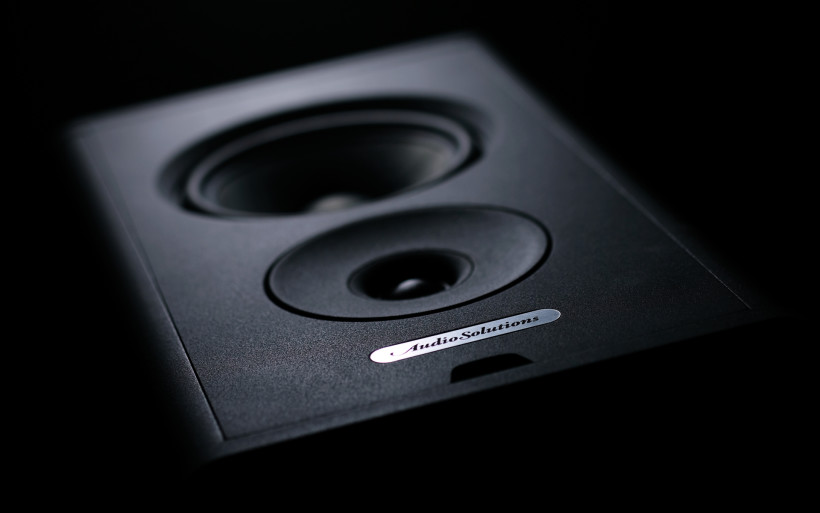 The product's rear is occupied by a large bass-reflex bore up top, whereas an aluminium nameplate is located in a small concave just above the lower ledge. The latter sports today's name, serial number and one pair of quality WBT nextgen speaker terminals. These German items became quite popular in recent years, however usually are found in products times costlier than Figaro B. Four foam washers on each speaker's underbelly close the list. As far as assembly and used materials go, not a single reason to complain was found. Everything nicely matched, pleasant curvatures here and there and no sloppiness anywhere in sight, all indicate that the AudioSolutions team made quite the progress over the years to now have the manufacturing process down pat.
Sound
In order to review AudioSolutions Figaro B, fidata HFAS-S10U handled storage and transport duties, then LampizatOr Pacific DAC (KR Audio T-100 + KR Audio 5U4G Ltd. Ed.) took over to pass the signal either to Kinki Studio EX-M1, or to Thöress Dual Function Preamplifier and FirstWatt F7 power amp, and then to today's hero or my Boenicke W8. All key components were plugged via LessLoss C-MARC snakes to the GigaWatt PC-3 SE EVO+ power conditioner married to the in-wall outlet via LC-3 EVO cable by the same manufacturer. Interconnects used during the evaluation period was Amber modded Erys Excellence model by Audiomica Laboratory. The Figaro B was placed on Soundstyle Z1 stands.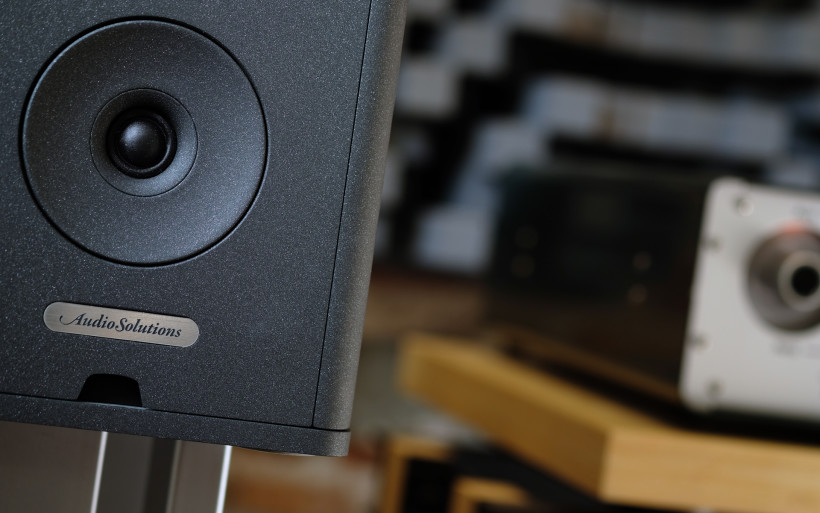 Compact monitors sonically can behave truly unpredictably, though my previous AudioSolutions adventures gave a reason to be prepared for performance direct, lively and with events displayed in front nicely contoured. Several years passed since my Overture 0202F review, though I remembered this particular animal as feisty, open and in general with claws properly sharp. The Euphony 40 wasn't too far off as well. To have these two as my reference point for today's item is not my goal, it's been a while after all, but my gut mildly wanted to tell me something. Who knows? Perhaps Gediminas took a far different route via pushing towards everything more suave and built around midrange? Or with bass boosted and chunkier effect all across the board? There was only one way to find out.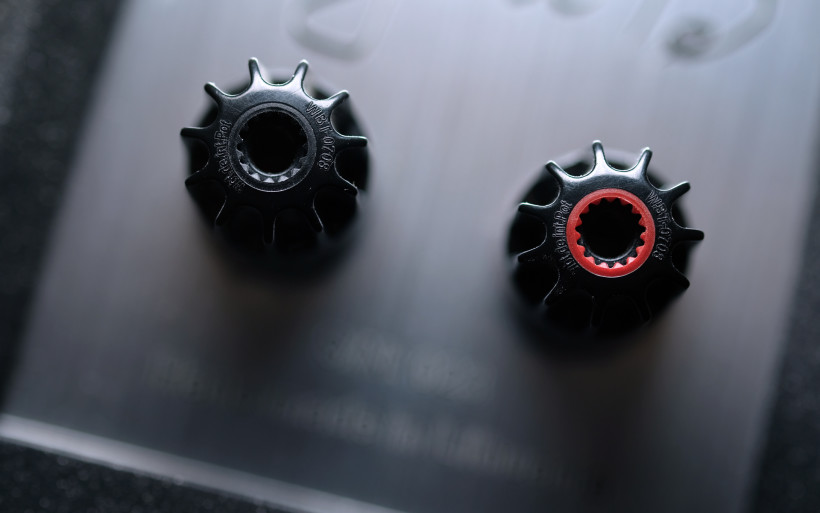 Silk, cellulose and large round venting scheme all found in Figaro B, implied a thing or two. In the context of what I wrote above, all these 'soft' measures pointed at density, textural generosity, top FR modesty and alike, hence focus on music and not individual sounds. Theory, guesswork and my gut failed miserably this time around however, the Lithuanian reality proved to be the exact opposite. Today's product took a far different route; open, resolving, quick and explicit. Instead of performing textural magic and focusing my attention on associated acts, today's product expressed clearly its firm character and readiness to be fully understood. In time it also showed more and more, and as such surely wasn't a one trick pony, which would also fit into the easygoing do-it-all frame. Some work was needed early on, but in the end all the effort put into hardware and positioning triangulations was worth it.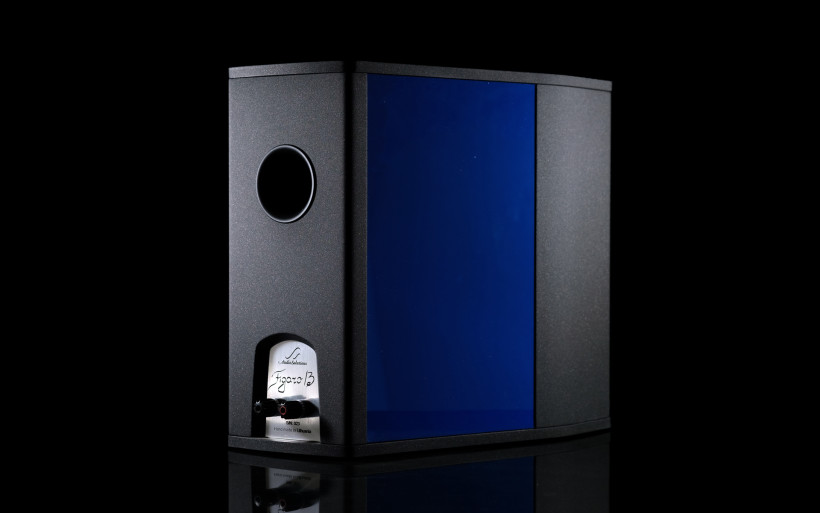 My Trilogy 925 integrated left the place for a while, hence yet another machine of the same functional sort – Kinki Studio EX-M1 – took its place. The latter leans towards agility, openness and precision, which I've found useful in my work. Having the Chinese deck's character in mind, with Figaro B on duty the result was matte, colourless, with bass completely gone and all in all mediocre at best. Informational tissue and speed as the only two features in check didn't cut it, piercing sharpness and lack of downstairs disqualified the connection. It simply wasn't good. At this point the local rep was asked whether my loaner was in use and 'Aye, for several weeks!' was the reply given in return. The culprit had to be hidden elsewhere then, and it in fact was found rather quickly.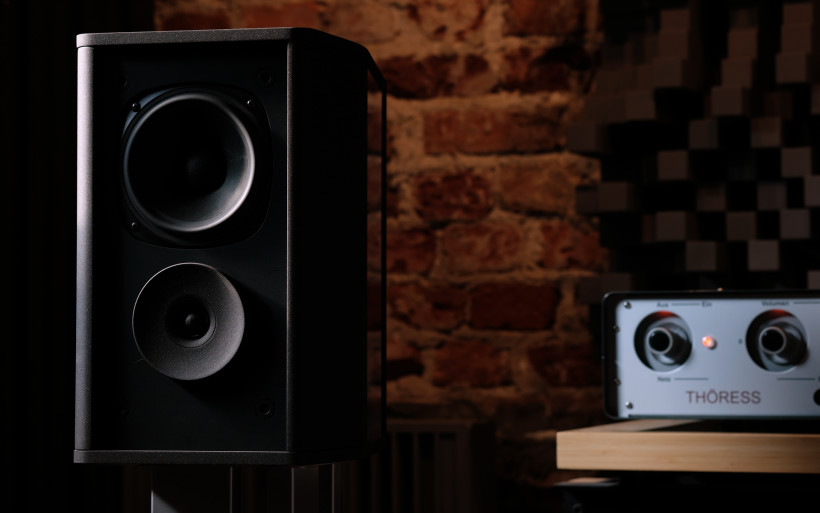 Once set on stands and with all drivers tilted to cross right in the middle of the hot seat, the Figaro B at first was 1.5 and 1m away from the front and side walls respectively. In such midfield setup and with the EX-M1 on the job, this scenario excluded any bass response as explained above. As radical as it seemed back then, the 25cm distance to key corners of my room and the same tilting scheme invoked some downstairs heft, at a natural cost of flatter image depth in the process. But the biggest issue was in poor textural content and still glassy attitude in general. The previous placement choice was on yet again to give the Lithuanian more space to breathe. The EX-M1 was ditched to make room for FirstWatt F7 fronted via Thöress DFP instead, and this changed everything. Aha, I had my culprit, it was of Chinese origin.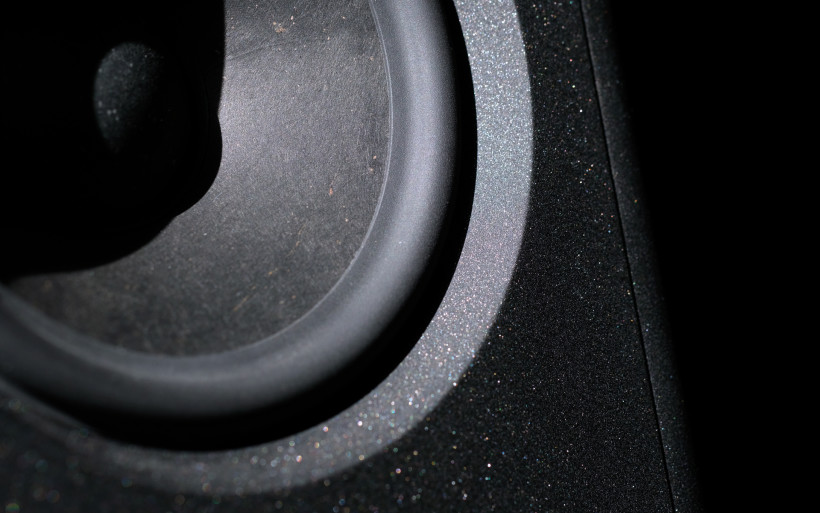 Truth told, the experience with the EX-M1 included in the mix wasn't particularly revelatory. It simply showed explicitly that the Figaro B doesn't benefit from similarly voiced companions, which is perfectly understandable. Luckily I had just the tools to take the opposite route more focused on muscle tissue, presence and the lot. Not only this, Nelson's FirstWatt F7 proved its usefulness with loads more demanding than today's, but the more important bit were all its virtues associated with class A bias. With the Figaro B it made a lot of sense to exploit this deck, whereas the German line stage sealed the deal via its inherent vigor, sanely dosed musical fat and utmost fierce, punchy downstairs. Truth told, the American was a dead cert long before my loaner's arrival, but Reinhard's machine had some things in common with it, hence could've been a hit or miss. In reality the DFP did truly fantastic job and synergized with everything around.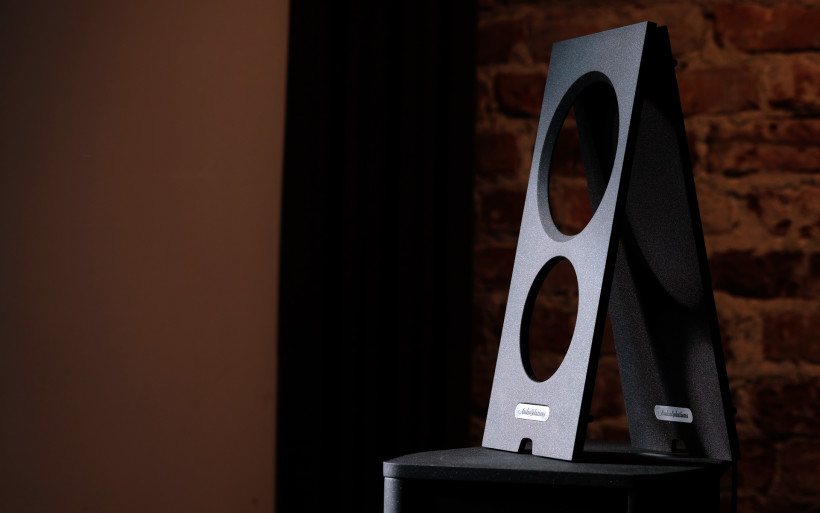 The DFP finely boosted the Figaro B's natural flavour to have these speakers utmost quick, swift and kicking, but with quality repertoire not shouty at all. But what really sold me on this connection was downstairs; remarkably tight, present, texturally a spot on, feisty and constantly providing the sensation of pushing far more air than the Lithuanian's mid/woofers' diameter would imply. The German's input was very clearly heard, but also served in refined fashion it wasn't overdone or extreme in any way. The Figaro B sang openly, clearly and swiftly just as its designer intended, yet was also free from garishness and textural dullness. The result was nothing short of synergy at its finest, the Lithuanian loaner morphed from the ugly duckling into a beautiful swan. Without knowing its ask I would've guessed that something far costlier was on.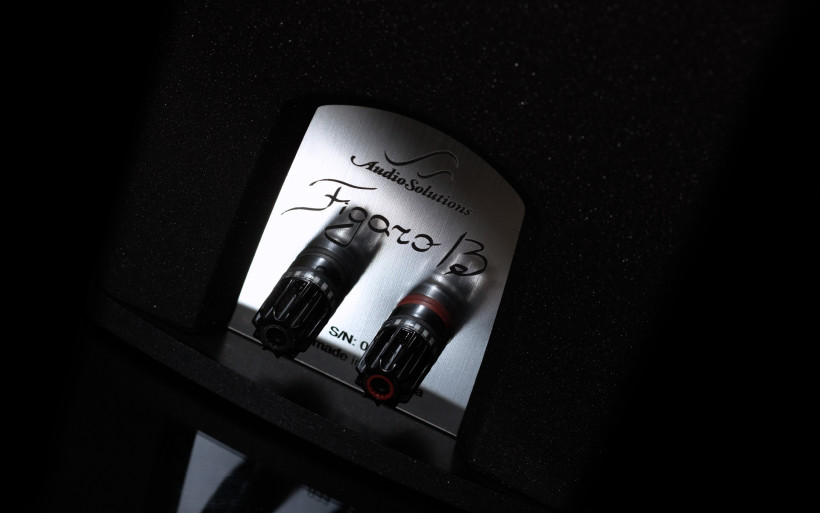 Let's get back to bass for a second. In just the right company, the Figaro B performed without a hint of struggle on this count. My FirstWatt F7 hooked to the most sensitive output of the DFP easily provided what was needed. Situations with volume control of the latter device set past 12 o'clock were just several, which gave a solid reason to think that today's product isn't demanding as far as its amplification hunger goes. Recordings loaded with guttural synthetic bass lines the Figaro B made not only material and in general a breeze, but on quality count very good and quite frequently spectacular. Even in spite of this item's petite frame and compact transducers, it scored unexpectedly high on open-throatedness, image sizing, dynamic scale and tight portrayal of even the most complex bass passages. On these counts it caught me off guard and was remarkably effortless while doing so. My W8 floorstnaders in the same room can boom once in a while, however this review's specimen in perfect check in this regard, not even once showcased downstairs wobble. Bravo.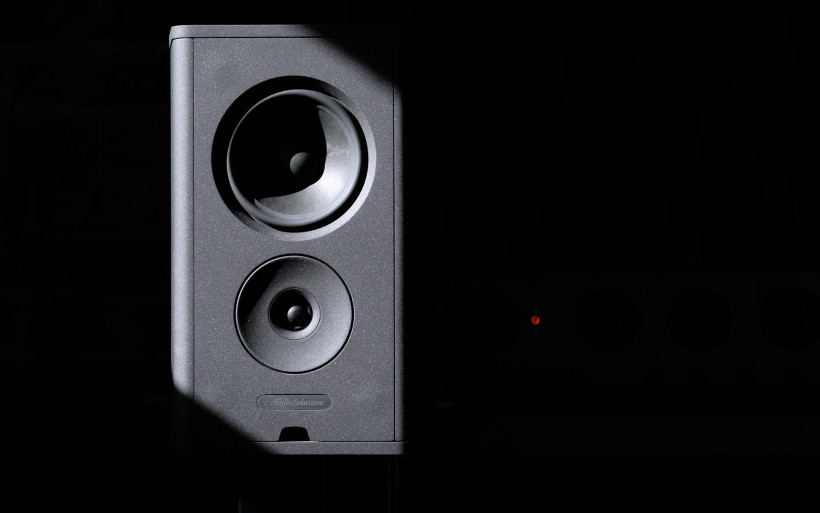 The confession above based on the clearly synergistic setup for Figaro B, paints quite the accurate picture of what this product is. Articulation, swiftness, investigative nature and the ability to create large, airy and easygoing musical landscapes are its key virtues. Additional textural juiciness and heft found a fair bit further in the Lithuanian hierarchy, obviously have to be extracted via specific means if there's any crave for more of these. That's nothing wrong at all, Figaro B's price point prevents the full care package delivery and what this one is capable of, is already impressive as is. Synergistic puzzles are the audio hobby's bread and butter and today's case isn't any different. In order to have the effect more euphonic and denser, oppositely voiced environment is the way to go, simple as that. To take an educated guess, I strongly think that Figaro B won't be endangered via abnormal thickness or sluggishness regardless of company nearby. It sports too open and lively character of its own for that.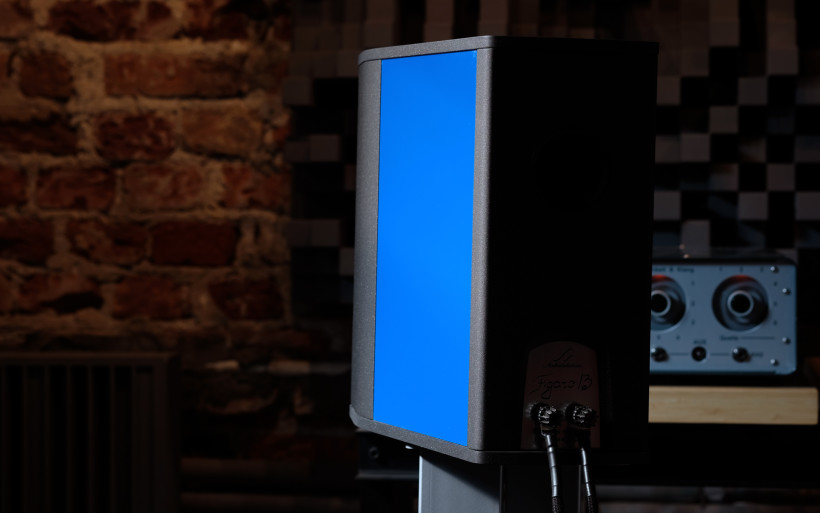 After familiarizing myself with the Figaro B, it was time to couple these monitors closer to flat surfaces once more, hence into my room's corners they went again. Soundstage depth shrunk noticeably even with the synergistic setup I came up with, which came as no surprise. However, sheer image size and bass slam significantly upped in the process, now translated to even more pleasantly breathable and far grander spectacle. It proved to be impressive enough to have the product set like so for the remaining time of its stay with me. Perhaps past the accommodation phase I simply adjusted to the clear first row, and everything hid deeper behind it wasn't as important at this point as it used to be early on, I can't say. The important bit is that my listening space's corners finely boosted Figaro B's vibrant and direct attitude and I enjoyed the heck out of it. With the F7 and DFP on duty, not only the product packed more adrenaline and expressiveness, but also sounded smooth, pleasant and coherent. All these measures made music far more attractive, engaging an intense, hence to my ears somewhat crippled depth was a bargain for what was gained in return.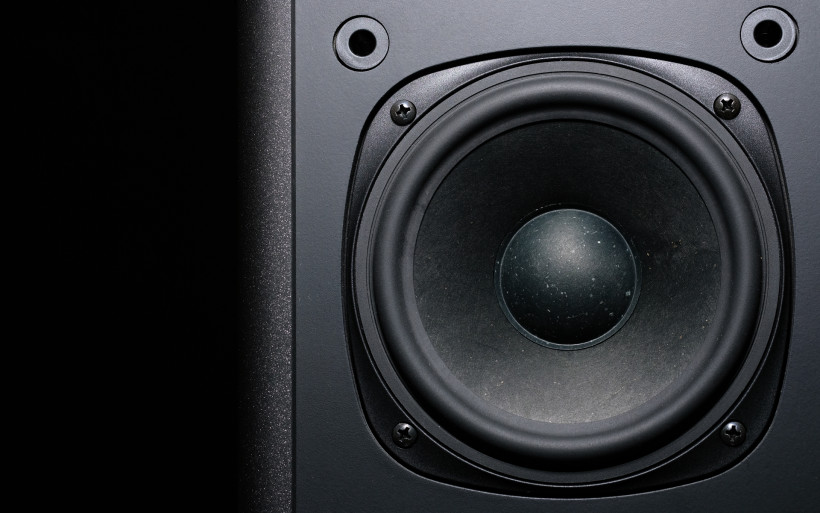 Due to inherently informative profile, voicing leaning towards high fidelity in general and not a hint of veil, Figaro B is very picky as far as repertoire goes. As per usual, it's not about music type but how a given recording was handled at the mixing console. Every acoustic instrument and vocal line the Lithuanian portrayed truly finely, on the contrary to mediocre heavy metal and rock job. This product not only clearly showcases any grain, metallic tint and dynamic flatness, but also is brutally honest as far as any spatial limitations go; fully open and plainly big wall of sound in one track, can quickly morph into closed in-between both speakers and lifeless in another, and these two visible more than a listener would like to. As a specimen not into prettifying treatment at all, AudioSolutions Figaro B isn't the one to blame for such at times drastic transformations. Truth hurts once in a while, that's the way of life.
Summary
Luxury associated with pricey audio hardware is addictive, hence stepping down to the realm occupied by more affordable goods of lesser quality might sting. In order to not feel discomfort, this scribe does his very best to lower his expectations accordingly, however in case of today's hero this wasn't necessary. Although demanding towards a listener and setup nearby, AudioSolutions Figaro B did a very good job nonetheless.
It's been eight years since the official AudioSolutions debut on the market, and what Gediminas Gaidelis achieved thus far is impressive. Distribution network based on 20+ countries and presence at the most important industry events show this operation's good shape very clearly, whereas today's hero additionally proves the point. Solid and honest assembly, WBT terminals, two different frames in the package, multiple colouring options and extra points on visual count in comparison to previous models, all combined label this review's Lithuanian specimen as very reasonably priced for what it is. It ticks all assembly related checkboxes a product of its ask should, and as such leaves craving for more outside the door.
AudioSolutions Figaro B is pleasantly surprising on sound quality and overall potency counts; scale, openness and expressiveness it delivered were all quite unexpected. Yes, highly synergistic company helped to pull this off as today's sanely priced specimen doesn't fit into the universally pleasing do-it-all category. However, once fed with just what the doctor ordered, the Figaro B roared vividly and momentum wise impressively, yet in smooth, sophisticated, coherent and natural fashion. In this context, the Lithuanian's highly exciting and involving attitude I viewed as worth far more in my setup than its ask would suggest, which in my journo book translates to a job truly well done. 'Till next time!
Associated Equipment:
Retail prices of reviewed components in EU (incl. VAT):
AudioSolutions Figaro B: €1'899