Swiss made and similarly executed, all Sven Boenicke's speakers are known for spatial grandeur delivered via suspiciously small frames. His Boenicke Audio W11 seems to follow in the same vein, yet bigger and bolder it clearly holds some cards up its sleeves and to uncover these is this review's goal. Enjoy.
Introduction
Although heavily crowded and inherently ferocious, the speakers related part of the audio realm still has some room left for companies unusual, interesting and not into the 'me too' game. On these counts Boenicke Audio fits the description perfectly. Over the years this Swiss audio house proved the point brilliantly many times. In effect it grew into a recognizable and successful operation with well-established position on the market and there's nothing coincidental about it. Thanks to unique products, it constantly nets interest of many enthusiasts and a number of perfectly valid reasons I've largely covered here and here. This manufacture's founder – Sven Boenicke – not only has been following his own path for quite a while but also is fully aware of how to not get lost somewhere along the road. Additionally there's a good chance that – past auditioning of say two of his products – one would notice a number of obvious similarities between them as many patterns in Sven's work are this clear. The so-called Boenicke sound is a thing indeed, though executed in gradually bigger and bolder fashion from one model to another.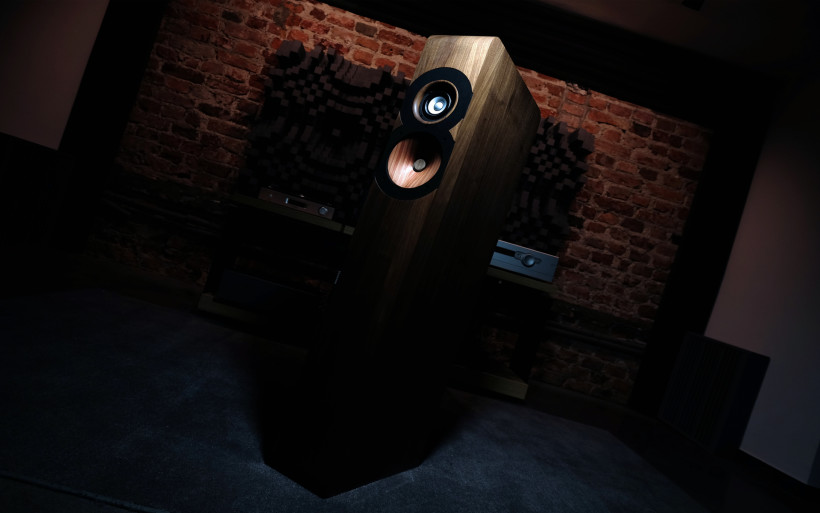 I've familiarized myself with Boenicke Audio quite extensively over the years, though it all started very inconspicuously. Srajan's W5 review published in 2013 got me interested in this tiny product and Sven's rep here in PL made its audition possible. In short, this petite champ dethroned KEF LS50 I owned back then with ease, swiftly became my daily nearfield driver and almost four years later it still is. A bit later, in Warsaw's Golden Tulip hotel I witnessed for the very first time what Sven's W8 floorstanders were capable of and quite similar if not even more surprising story happened in May 2015 in Munich. Along with Trilogy 925 integrated, these slim boxes painted utterly impressive picture, both products were purchased shortly after and are a part of my reference rig ever since. Sven's smallest floorstanders have been matched with a number of cables, DACs, amplifiers etc. over the years, I got to know this product more than well and to get back to it is always a pleasure regardless of cost/quality of speakers' auditioned earlier. Although very demanding, therefore not the best journalistic tool to use, décor-friendly, slim and small W8 scales with associated equipment very well, once in a blue moon is able to surprise me still and in general it matured nicely and gracefully within my own four walls.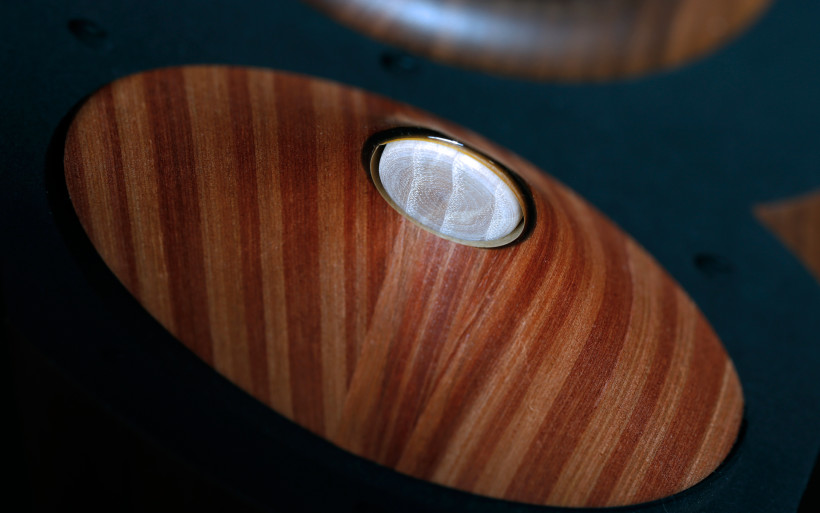 Once a visit to Munich's High End and Warsaw's Audio Video Show events is in order, the Boenicke Audio room is always on this scribe's go-to list. To talk to the poker-faced Swiss is one thing, but to hear how he does it is yet another. Obsessed with details and tweaks, each and every time he pulls it off just the way my subjective pair of ears likes it the most. Not even once his room left me unimpressed, on the contrary. To hear both W8 and W5 set up by the man himself is always a treat and to observe people in disbelief and/or stunned by their performance even more so. That's what happens when utterly big and capable sound is delivered via very inconspicuous speakers.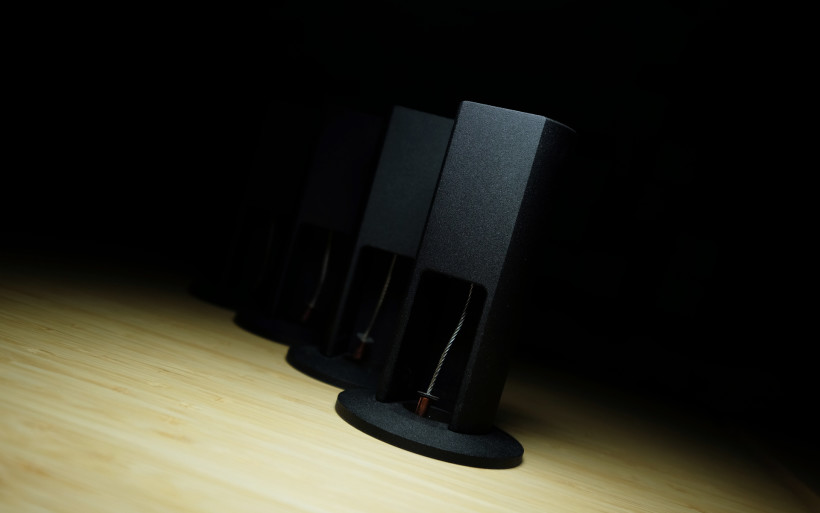 Somewhere around mid 2016 I was told that Sven's portfolio would be reworked. In his nomenclature, 'W' and 'B' prefixes stand for wood and bent wood respectively. It turned out that the latter series was no more and two additional W models – W11 and W13 – emerged instead. Both are positioned clearly above my W8, hence naturally have gained this journo's full attention. Then Srajan's W11 review published in November 2016 additionally fueled the fire, a mail to the Swiss was sent shortly after and the waiting mode was on. Audio clearly is not a sprint but a marathon to him as it took a while for my loaner to arrive. In late 2017, the Nautilus company took over Boenicke distribution in Poland, things moved from there and finally Sven's W11 floorstanders were delivered, enjoy.
Build
The product was delivered in two separate cardboards to my doorstep directly. Inner boxes were snug via outer packaging of similar sort and each of these purposely missed one wall to make extraction a bit easier. U-shaped foam spacers found inside held the cloth-sleeved goods in place. Prior to taking speakers out of their bags, one didn't have to guess where all the drivers were as small 'caution' stickers informed of their exact location, hence places to avoid. This simple and useful fix reduced the risk of touching and possibly damaging transducers to a minimum. The whole packaging scheme proved to be handy and smart, whereas removal of each floorstander surely was a one-man job and nothing tricky. My loaners were the mid-tier SE version, thus arrived with Sven's SwingBase parts stored in smaller cardboards inside the main ones.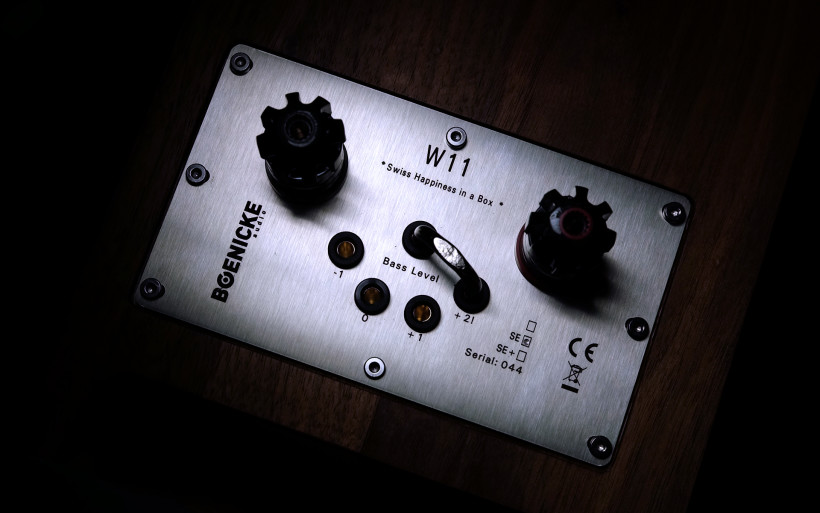 Let's get back for a second to the 'W' and 'B' prefixes. All products marked with the former consist of two CNC-milled solid wood enclosure halves exclusively and W11 is no exception, whereas B models had their front and rear baffles also wooden but bent and complimented via ply cheeks. When asked why all his 'B' goods were ditched, Sven explained that his current offer is far less labor intense, living room friendlier and sounds better, thus the transition that happened over the years made a lot of sense. Subjectively speaking, I enjoyed his 'B' products' visuals, but what's currently available is far nicer in this regard. This is a one man's very subjective opinion, though.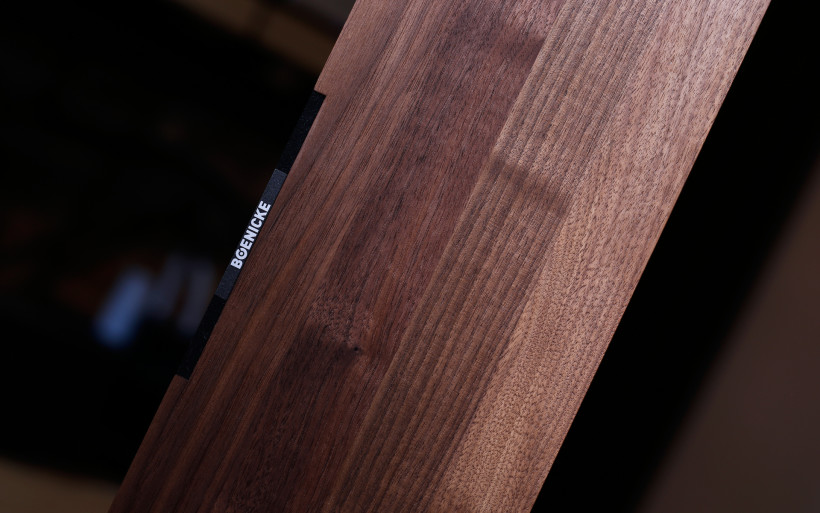 All Boenicke Audio products are quite uniform not only as far as their sound goes, the same rules apply to their visuals too. Four currently available models – W5, W8, W11 and W13 – have their enclosures fully wooden, aesthetically monolithic, slightly tilted and partially loaded with similar if not the same transducers. Regardless of their type and diameter, side-mounted woofers are one of Boenicke Audio trademarks, which allows one to direct these drivers inside or out. This translates to quite the room to maneuver as far as bass performance goes, we'll get back to this subject shortly.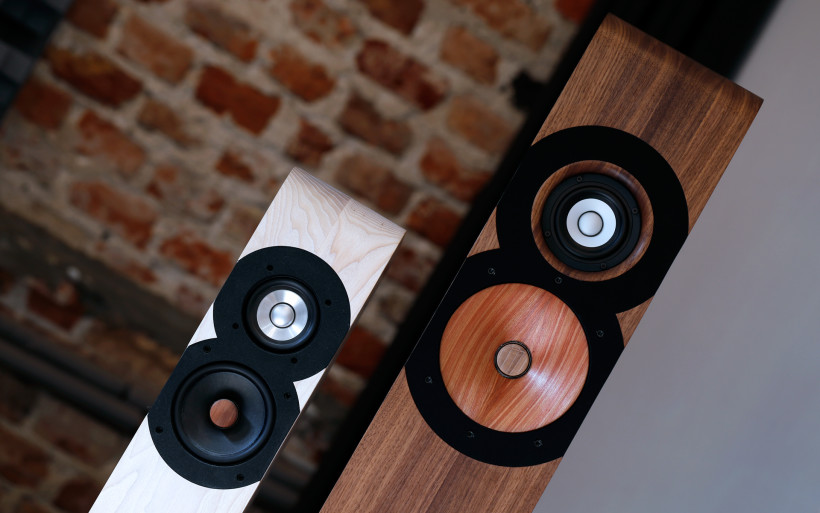 All Boenicke Audio products known to me are fabulously made and of the same high quality level regardless of their price. My oaken W5 + ashen W8 daily drivers and walnut W11 loaner are all manufactured and assembled with the same attention to details and overall polish, thus leave no room for guesswork. Sven takes good care of small things and apparently doesn't cut corners, which in this hobby is the right way to go. All three well-made specimens listed up above indicate clearly that the man's subcontractor responsible for woodwork obviously has it down pat too. But interestingly our Swiss handles finishing touches all by himself and personally QCs all products that leave his place.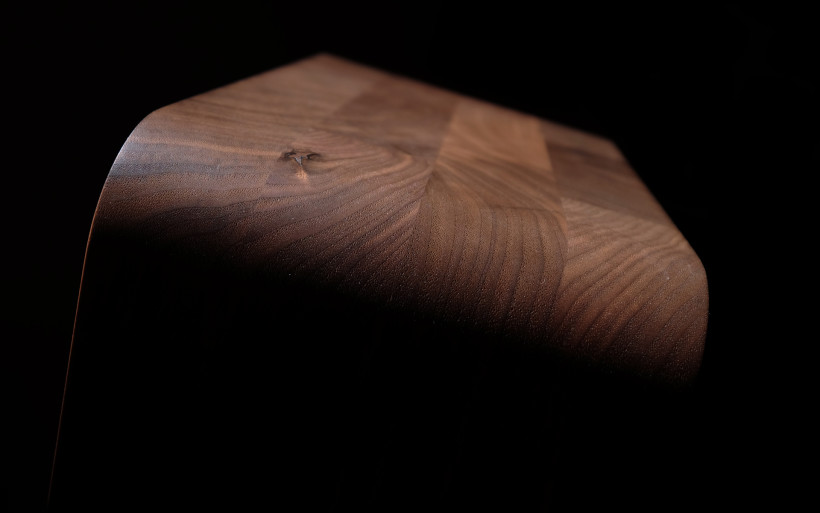 Both halves of each W11 cabinet are at some point glued together and once that's done, there's no way to get to this clamshell alike structure's internals without substantial damage. Every Boenicke Audio product currently available is assembled like so, which is the reason why all future upgrades are off the table. If one decides to go with say a vanilla W5 with a plan to move upwards later on yet remain faithful to this particular model, a new SE/SE+ pair has to be purchased and this policy applies all across the current Boenicke Audio board. That's why to audition at least two different versions of the same model prior to taking part with one's hard earned money seems to be both smart and necessary play then. It's useful to know what one can miss/gain once price differences between basic and SE/SE+ models are taken into account. To paint a proper picture, Sven's W8 SE+ is +/-€1'000 costlier than this review's upper echelon hero and that's very unusual. The man's always been deadly serious about upgrades, go figure.
Boenicke Audio W5 and W8 are very narrow compact products and W11 follows in the same aesthetic vein, albeit is significantly bigger in comparison to the latter model. Measurements of (HxWxD) 105×16,1x39cm and 25 kilograms of mass per speaker make this review's hero substantially bigger and bolder than my W8, yet still civilized and perfectly movable with no additional helping hands needed. Foam rings around each driver, nicely inlaid Boenicke Audio logo on the front, rounded horizontal edges and speedy look are features all Sven's speakers share, whereas side-mounted 10" LS10-44 woofer by Dayton Audio is found only in W11. In comparison to my W8's 6,5" affair by Tang Band, this one is very different. Tuned to 27 Hz, at 150Hz subject to 1st-order slope, loaded with flat fiberglass diaphragm and far stiffer surround, visually it fits the product perfectly. Up above sits a 6" mid-bass transducer (1st-order low-pass yet again, no high-pass) with a custom-made wooden cone and an ash tree phase plug. When asked why is it this short, Sven explained that there's no audible benefit in having it any longer and flat looks nice. Fair enough.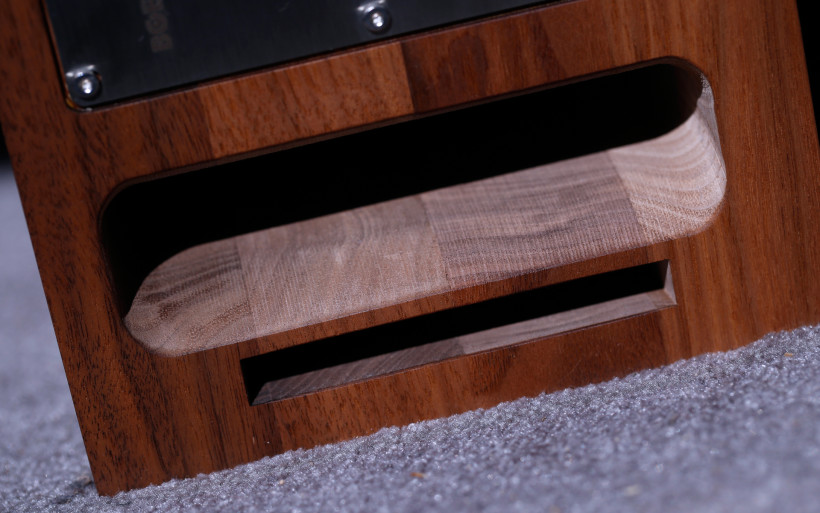 Sven's trademark 3" Fountek wideband tweeter sits a bit above mid-bass driver, albeit this time around in a short waveguide. Found in every Boenicke Audio model currently available, this 1st-order high-pass transducer sports electromechanical parallel resonator and custom-coated cone which – according to our engineer – sounds and measures better than anything Fountek has released. The last driver located up high on the product's rear is made by Monacor, silk-domed and entrusted with one task only: to boost ambience. Crossed via 6dB/octave slope at 6'000Hz, this one is also subject to 1st-order plot. All drivers in Boenicke Audio W11 move 2,6x more air in comparison to my W8 and the former's 6" and 3" transducers sit inside their own bullet-shaped chambers, thus are efficiently isolated from woofers and have their back-wave reflections sorted. W11's Internal wiring is silk-wrapped orientation-optimized high FR stranded litz, the SE version additionally sports costly Bybee Quantum Purifiers and Duelund Silver Foil 0.01uF bypass capacitors and its mid-bass drivers are also loaded with electromechanical parallel resonators. Additionally, Sven's proprietary phase linearization network is a part of the SE package and so is his SwingBase.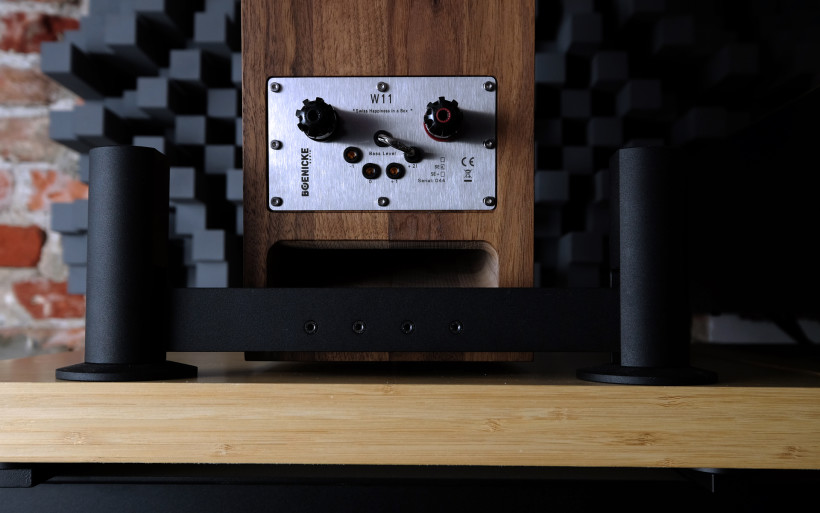 Sven's swinging suspension consists of four aluminium elements with short ropes inside and two separate rollerblock mechanisms (bronze plate + steel ball), which is enough for two speakers. These parts decouple W11 from the ground and make it floating. Once pushed, the product rocks for a short while, hence the name – SwingBase – is very accurate. That's the Swiss agenda for vibrations control and very decent at that. Bass is significantly better with this swinging mechanism and its assembly process itself quite straightforward and quick.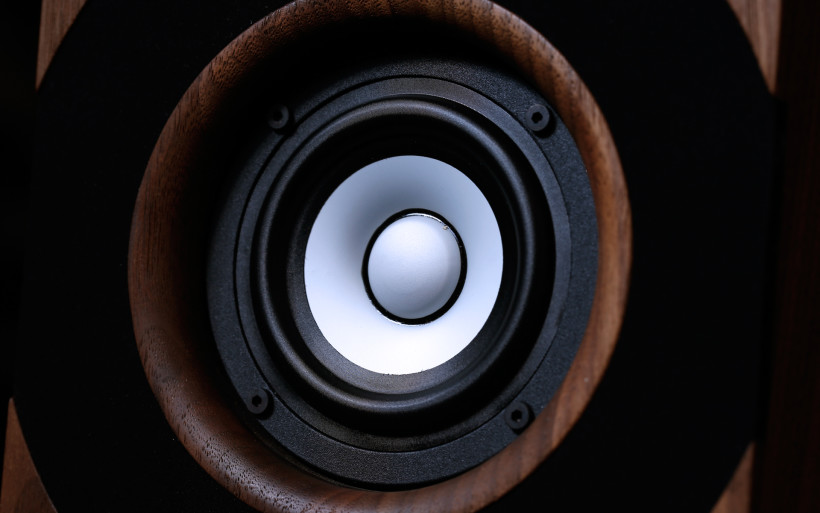 On the inside, the W11's enclosure of 30-litre volume is very much labyrinth alike, LF optimized and vented via narrow bass-reflex port located several inches above the floor. Instead of typically round bore, this one is rectangular. Far smaller SwingBase gap is found less than an inch below, whereas nice brushed aluminium plate sits a bit above. WBT NextGen binding posts are the Boenicke Audio standard and so is the amusing 'Swiss Happiness in a Box' line in-between these. What's new is manual bass level adjustment scheme operated via one jumper and based on a custom-made autoformer by Swiss Audio Consulting company. Four levels (-1, 0, +1 and +2!) and 2,5dB increments are enough to make significant changes low FR wise. Boenicke Audio W11's sensitivity and nominal impedance are 89dB (1W/1m) and 6Ω respectively, whereas the +2! mode will drop the latter to 2Ω below 120Hz. That'll surely put most amplifiers to the test and fully justifies the exclamation mark. Boenicke W11 is available in walnut, ash tree and cherry finishes, whereas oaken versions are manufactured upon earlier request.
Sound
In order to review the Boenicke Audio W11, the same manufacturer's W8 floorstanders were used and so was this scribe's English Trilogy 925 integrated amplifier. Newly acquired single-ended LampizatOr Pacific (KR Audio T-100+ KR Audio 5U4G Ltd. Ed.) handled the d/a conversion task and was fed via Asus UX305LA. No other hardware was available at that time.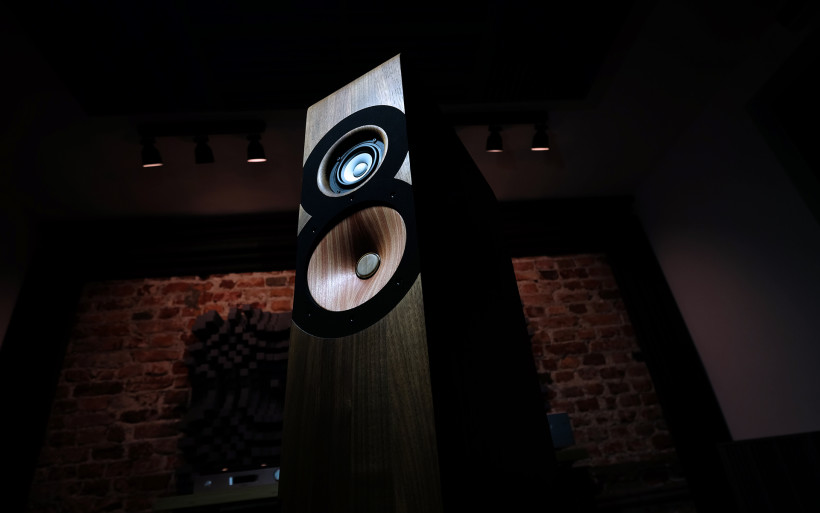 Sven's W11 auditioned several times in the past painted quite the accurate picture of what this reporter should've expected at his place. This product's drivers made a few additional promises too. Its woofers' stiff surrounds and large diaphragm surfaces gave a way to think that W11 quicker and tighter than my W8 would be the case. I had no idea what to expect from the former's mid-bass transducers, though our man's signature Fountek drivers above were a different story. Here I confess that my original W5 assembled years back was sold several months ago and its latest version was purchased instead. Shortly before the older one was off to a new home, the two were extensively compared and the newcomer proved to be significantly better on counts such as high FR's decay, smoothness, detailing and substance. The usual 3″ widebanders reworked accordingly to Sven's specs and coated in white were found in the new W5, whereas its predecessor had the same transducer vanilla-flavoured and silver. This analogy applied to W11 loaded with white Fountek drivers and their older equivalents in case of my W8, thus this review's star was expected to have an edge over my reference in the upstairs realm. All of the above-mentioned guesswork checked out, albeit it took me a while to arrive there and it's quite the story.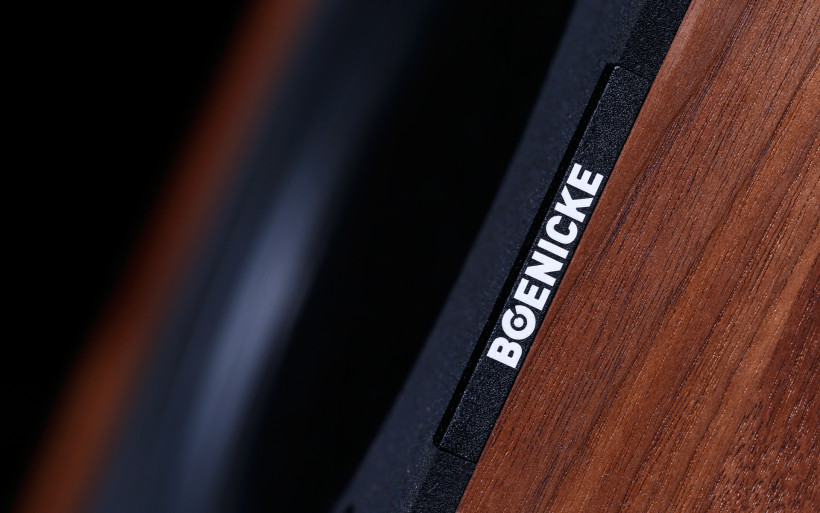 Boenicke Audio products are said to be far from easygoing and rightfully so. Sven's W5 and W8 models exploited by yours truly for years are demanding yet just; when married to random electronics and without enough room around them, they'll net an outcome good at best. Both also scale marvelously in an environment sufficiently large, with carefully associated equipment and – once these two conditions are met – are perfectly capable of outstanding performance. W11 clearly cut from the same cloth didn't look like a regular plug&play affair as well, thus some mild difficulties early on were expected. Boy, was I wrong.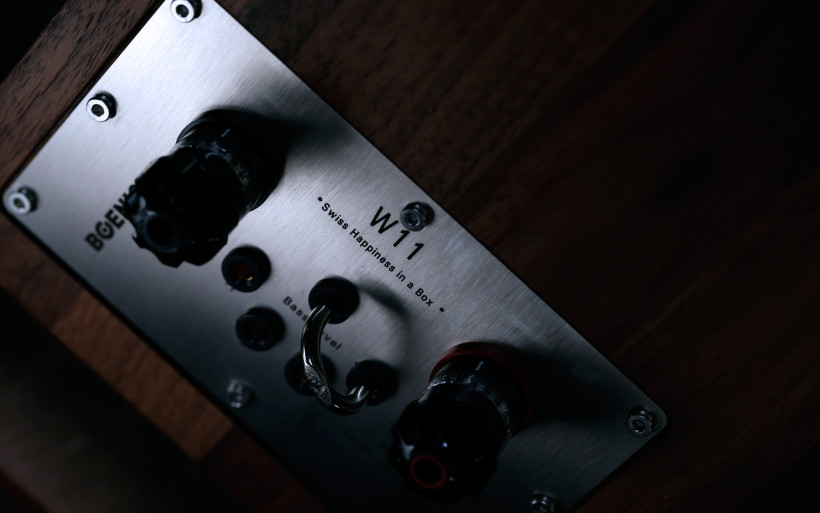 Being fully aware of how much space Sven's products need in order to showcase one of the very best things about them, the W11 stood almost in the middle of my listening room; 2 and 0,7 meters distance to a rear and side walls respectively, 2,7 meters of space in-between speakers, their woofers aimed inwards, remaining drivers crossed-in a fair bit behind the hot seat and bass jumper connected to the '+1' autoformer tab were the starting point. Once the product sang for the very first time, in an instant the so-called hollow bass followed and efficiently smeared everything above it. This FR's upper region was significantly boosted hence enormously boomy, whereas the cellar was non-existent. Needless to say, such performance took its toll on me very quickly, indicated that something clearly was off and in general was a far cry from what I've heard at Sven's showrooms. My listening space's low ceiling and imperfections associated with it didn't help too. They never do.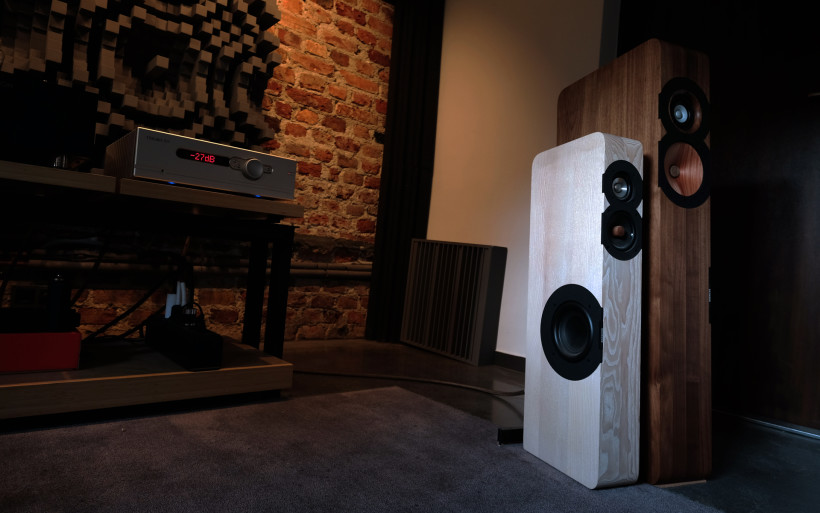 I was told that the loaner delivered to me had a fair share of working hours on it here in PL, Mr Boenicke also burns-in his goods prior to shipping 'em out and this intel indicated that the product's running time didn't factor, at least not in any obvious way. The second day with the W11 was spent on its placement, distance alterations, side swaps etc. and at some point even very radical stunts were tried out too, all to no avail. After long hours of tinkering the result became slightly better yet far from desirable still. It was high time to hit the panic button and call the man. Once he'd heard the whole story, disturbingly calm advised to not even bother with auditions before the five days mark. He seemed to be perfectly aware of the symptoms described. Still, a proverbial miracle was needed badly and I wasn't so sure that a change this severe was even possible.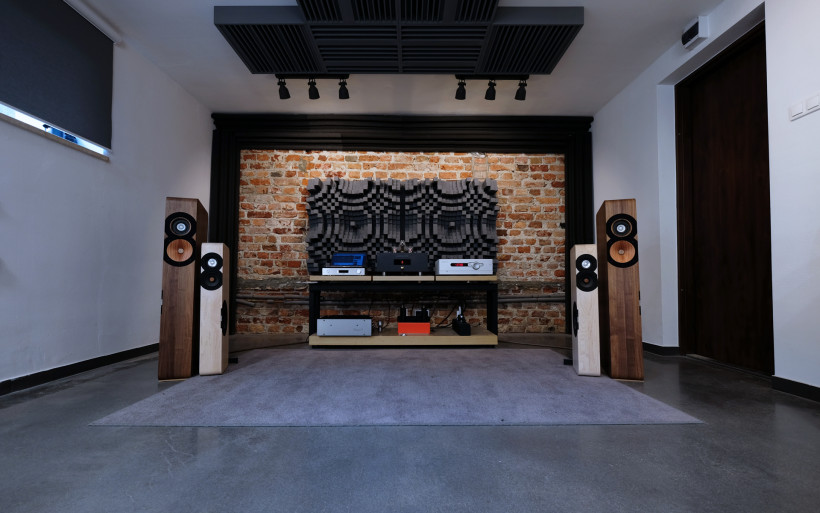 To my great surprise, a major turnaround eventually happened just as it was foretold. I should've known, the poker-faced Sven was right all along. After several days things escalated rapidly indeed, a number of small changes was made along the road and the outcome at my place finally resembled the Boenicke room in Munich one year ago. I have no explanation for this mystery, was in no rush to ask the Swiss sifu as clearly amused he followed with "I told you, didn't I?" and my inner skeptic was bashed. Fair enough, I deserved it. The takeaway is that he knew better and I should've trusted him in the first place. In any case, from this point onwards the game was afoot with full speed ahead.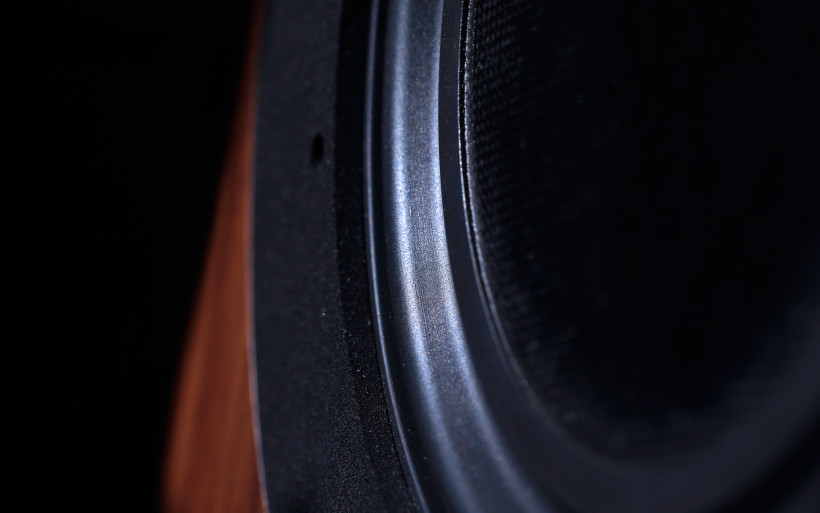 If yours truly had to describe Boenicke Audio W11 in one sentence only, it'd have looked like so: a very much OB/sealed enclosure alike performer capable of gargantuan soundstaging acts and very narrow domestic looker at that, thus a product on paper highly unrealistic to pull off. Our engineer is known for such magic for years, but this time around it was on another level. On several counts quite similar to W8 indeed, the W11 caught me off guard completely in how much better it was. Not only this, past its sonic arrival the loaner swiftly revealed itself as not only a superior specimen, but the product from another ballpark completely. The first thing noticed was that the 'Boenicke woofers in/out' rule of a thumb didn't apply to the W11. Usually these drivers positioned to fire inwards net bass response fatter and rounder, whereas their alternate placement gets the same job done in leaner, cooler and tighter fashion. Surprisingly the newcomer acted the exact opposite within my room to be eventually left with its bass transducers outside and jumpers hooked to the '+1' autoformer tab.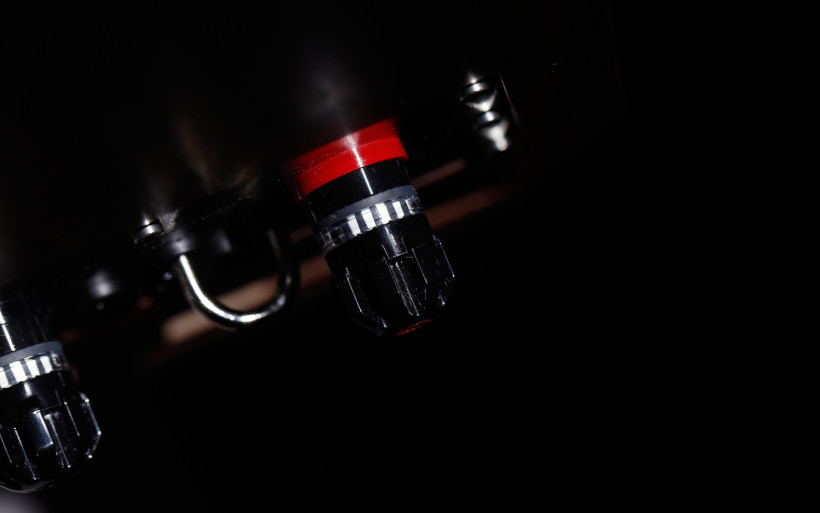 Boenicke Audio W11 sported bass significantly faster than the W8 and far more powerful, which was hardly any surprise once the former's woofers were taken into account. Differences on counts such as downstairs reach and directness were very audible as well. In comparison, my reference was in general far smaller and rounder on these counts, its compact bass ball rolled slowly across the room, whereas the W11 attacked with force and grandness a proper OB affair wouldn't be ashamed of and this attitude alone changed a lot. The bigger product sounded far more effortlessly in the process and I enjoyed such an unexpectedly open, thunderous and very tightly controlled attitude thoroughly. Once the boom was no more, I had a blast. Even more hardware and current demanding, the W11 got along with my 925 integrated amp better than W8. It shouldn't yet it did, which was also interesting and unexpected yet again. All in all, the Dayton 10″ drivers in the former seemed to be enormously potent and our Swiss clearly knew how to take advantage of them. Put short, his W11 reached to places my W8 wasn't capable of, delivered bass more vigorous, feistier, showcased ambience roar and slam rarely heard and in general sported pleasantly substantial lows on top of that. Subjectively speaking, there was nothing to dislike about the W11's behavior downstairs and its performance somewhat reminded me of Finnish Gradient Revolution; a proper OB design with far larger woofers, albeit of reach and shove not this deep and impactful. In any case, the return to the W8 wasn't painful. Past short accommodation phase this petite model was as enjoyable as per usual in the bass dept. Different and smaller, though potent and likeable still.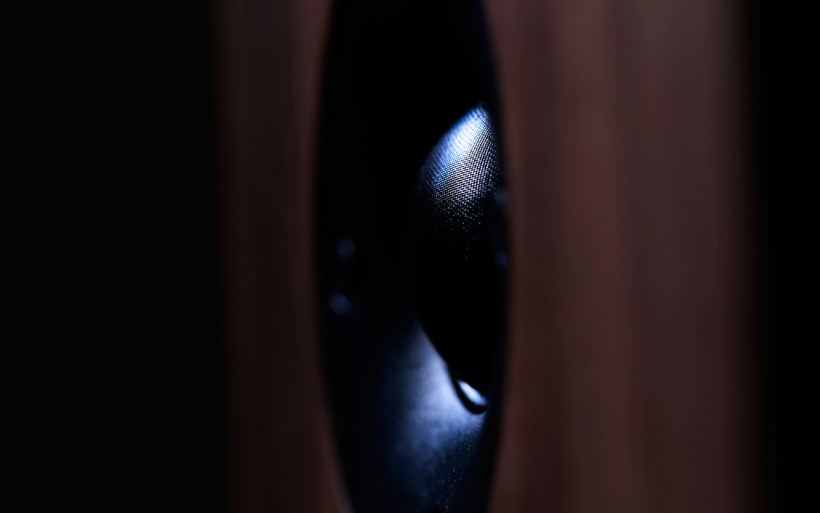 Boenicke Audio W11 surprised this scribe with its informative character. The amount of delivered details was staggering, at least that was the clear notion once the W8 was off duty. In this regard the meta shifted very clearly. The latter model isn't shy on nuances and in fact never was, yet the loaner showcased them in more visible, livelier and present way, thus introduced several successions in the process. Boenicke Audio W8 in general sported more romantic, rounder, calmer and by contrast a bit dimmed down character. Its costlier sibling was feistier, boosted clarity and showcased differences between recordings in more easygoing fashion. The mid realm also differentiated the two. The W11's wood-coned drivers served this sub-band more closely and upped the ante on counts such as tangibility and overall pronunciation. The picture this product sketched was clearer yet not excessively contoured. The W8 proved to be the smaller charmer type, whereas the W11 got the same job done in a far bolder, bigger and more present way, also up there in terms of sheer refinement. My reference sported the less 'here' and more 'there' approach, whereas its taller brother acted the opposite to be more energetic, feistier and vibrant all across the board.
After early minutes of listening one concern arose. Could the W11's sporty high fidelity character fall short once politeness and suaveness were needed? Not. It sang too smooth to ring any alarms in this regard, it simply wasn't nervous. No excessive shine and spark was on most of the time and if it appeared, a given recording was to blame. Very informative Boenicke Audio W11 benefited from feeding it with quality repertoire, which at this point is not a surprise at all. It simply didn't showcase flat material with metallic tint as something else and prettier, whereas the smaller Swiss performed more forgivingly in this regard. As an inherently detail oriented and powerful type, the W11 played along very nicely with live music as it delivered more energy stored within, topped via all audible range not dull or matte but nicely saturated. The W11's tuning was a spot on balancing act to my ears with hardware nearby.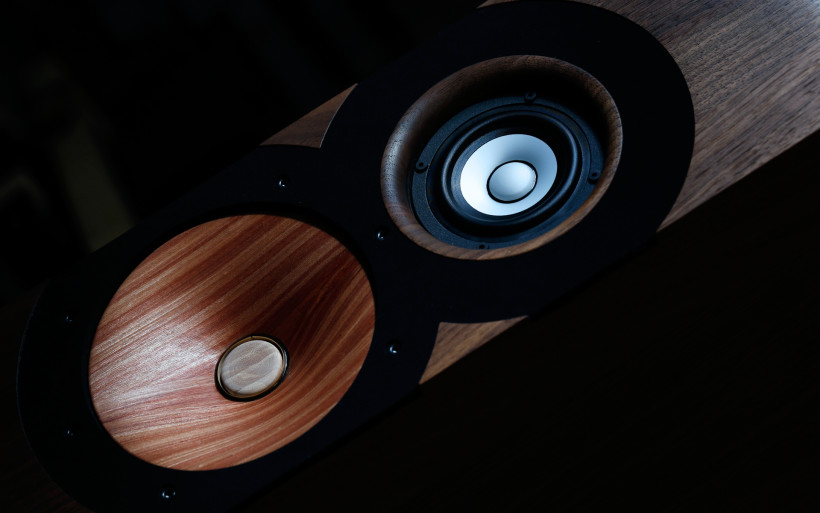 As foretold, the W11 had an edge over its smaller sibling in the upper FR as it executed the same task in weightier, more lit-up, differentiated and nuanced fashion. That white Fountek also decays better, though it's not for me to say what's the credit ratio between this reworked transducer and x-over alterations Sven did over the years. And lastly, the two products did a terrific soundstaging work and pulled off vanishing acts exceptionally well. Spatial pictures fully grown in each direction were delivered in both cases as expected, yet the difference was in how music was in general served. Boenicke Audio W11 performed more openly and airier, thus sported elevated accuracy and vividness, whereas my reference model involved one via first row served a bit deeper thus less visible, it emphasized roundness and weight across audible range in comparison. At least that was the case with my 925 integrated amp. The loaner also sounded grander and – again – more direct and speedier, which manifested the most in music based on real instruments. Rodrigo y Gabriela's acoustic guitars, various drums heard in KODO's repertoire or Colin Stetson's bass saxophone the W11 played remarkably well as it displayed their energy, crack, scale and tension on a very expansive wall of sound with unbelievable ease and clarity. Yours truly was oftentimes mesmerized because of this even with live concerts of i.e. Sepultura. The W8 also pulled the same stunts respectably potently, although to a smaller degree.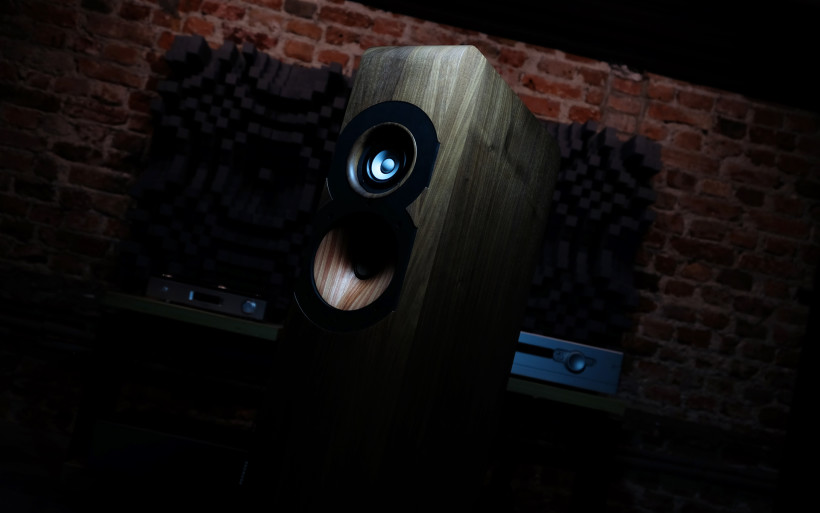 To invoke car analogies, the W8 would be an upper tier Volvo SUV with reworked engine, which translates to a reliable and fast ride additionally elevated via luxurious interior, with all passengers' comfort on the pedestal. The W11 on the other hand seems to be something along the lines of Mercedes AMG GT Coupé in comparison; even faster, posher, pricier, sportier, similarly comfy and with artisanal level custom-made inside and out in comparison, thus a car far more adrenaline oriented and of higher quality regardless of where one looks. Audio hardware wise, my current reference fits the LampizatOr Golden Gate with WE101D-L glass profile, whereas the loaner's performance is mirrored via the same manufacturer's Pacific DAC augmented by weighty yet fast KR Audio T-100 DHTs and the similar story is with HifiMan's HE-1000v1 and Susvara headphones matched to W8 and W11 character respectively.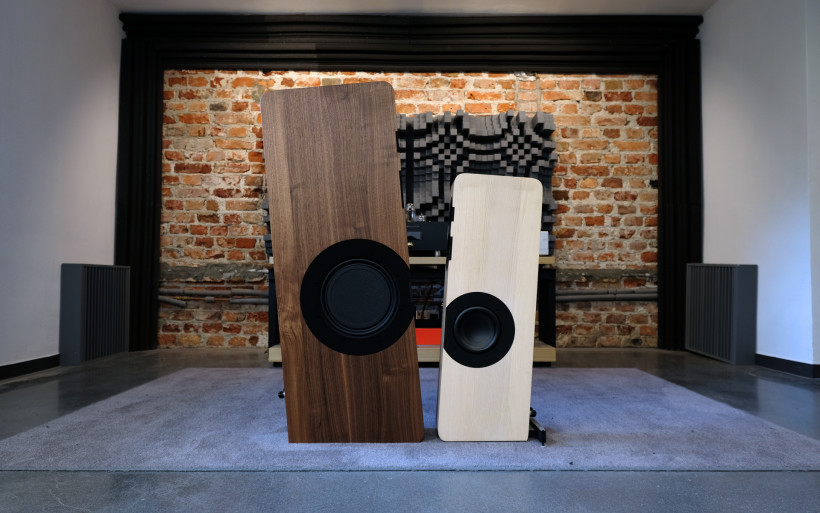 Both Swiss models did a terrific job and after all this scribe confessed above, he still enjoys his W8 thoroughly. But subjective fondness aside, the difference between the two is clear, unavoidable, goes very deep and at the end is fairly reflected in their price difference. To a degree apples and oranges were compared, yet the costlier one turned out to be not only different but also predictably tastier. To summarize this chapter, one anecdote is in order. Several days ago Łukasz Fikus visited me with a pair of fabulous T-100 DHTs by KR Audio. Asked to audition my daily driver first, he agreed and shortly after said it sounded very good at my place. Fully agreed, the outcome's really nice. Then the man familiarized himself with the same track by Mari Boine served the W11 style and clearly impressed said this: "The W8 was excellent and I could live happily with it… until I've heard the other one." He nailed it.
Summary
Similarities between Boenicke Audio W11 and this reporter's W8 were expected and logically so was sound quality gap to reflect the price difference between the two. The newcomer shared several features with its more affordable sibling indeed, yet quickly revealed itself as a performer not only far superior, but also very different. To an enthusiast who's been rolling with Sven Boenicke's goods for quite a long time, this turn of events was nothing short but very surprising.
Boenicke Audio W11 visually follows in the same vein as the rest of the Swiss family. This exceptionally well-made, very narrow and monolithic looker will surely please many décor sensitive individuals bored with regular speakers, who're after a product very much unusual yet of civilized posture, thus living room friendly. Boenicke Audio W11 represents the full care package on all these counts and – subjectively speaking – I've found nothing to dislike about it.
Sven's inconspicuous products are efficient ego killers and his W11 isn't any different. Its very much OB/sealed enclosure alike performance described above is no joke meant to be taken with a grain of salt but the very real deal instead. This compact champ not only is perfectly capable of such grand and effortless delivery, but compared to its smaller kin already respectable in this regard… also far more potent. Of all products known to yours truly, not a single one of size similar to the W11 does the spatial job and the vanishing act this good and is additionally revealing, smooth, vivid, substantial and coherent all across the board. That's this review's hero in a nutshell.
Just as any other Boenicke Audio product, the W11 is demanding and quaint; it requires space, matched hardware, early on probably also patience, is very picky about poorly recorded music and to many dressed too casually, of frame not serious enough for its ask. Make no mistake though, underneath its posh lifestyle clothes the W11 is not casual at all but very serious indeed and – all things considered – priced adequately to what it really is. A Swiss made luxury item and a very unusual, highly energetic joy provider for years to come, designed by the poker-faced vet who clearly knows better. 'Till next time!
Associated equipment:
Amplifier: Trilogy 925
Sources: Lampizator Pacific (KR Audio T-100 DHTs + KR Audio 5U4G Ltd. Ed.)
Speakers: Boenicke Audio W8
Transports: Asus UX305LA
Speaker cables: Forza AudioWorks Noir Concept, Audiomica Laboratory Celes Excellence
Interconnects: Forza AudioWorks Noir, Audiomica Laboratory Erys Excellence
Power supply: Gigawatt PF-2 + Gigawatt LC-2 MK2 + Forza AudioWorks Noir Concept/Audiomica Laboratory Ness Excellence
Rack: Franc Audio Accesories Wood Block Rack
Music: NativeDSD
Retail prices of reviewed components in EU (excl. tax):
Boenicke Audio W11: €9'881
Boenicke Audio W11 SE: €13'595

Boenicke Audio W11 SE+: €18'235
SwingBase: €1'245