Have you been ever wondering about the result of combining Danish engineering, Chinese manufacturing, direct sales and a lot of cleverness? No? I haven't as well, yet luckily for all of us there's no need to now. Buchardt Audio S400 has arrived to swiftly address this specific question. Enjoy! 
Introduction
In spite of going fully operational not too long ago, Buchardt Audio has been on my radar for a good while. It's a rare thing to see a fairly new audio business this successful and with coverage on forums and in professional press this positive. Naturally one curious journo, that would be yours truly, became incentivized to conduct more thorough investigation and see what afloats. What did was quite unusual. Most audio houses start as small DIY operations known only to locals, but this review's establishment went big from the get-go, landed big shortly after and did so with just two products in its portfolio. This atypical order of things implied quite the shocker of an offer I simply had to hear for myself, but past getting familiar with the story behind Buchardt Audio it all became clear. There's far more to it than just one or two differently tailored boxes.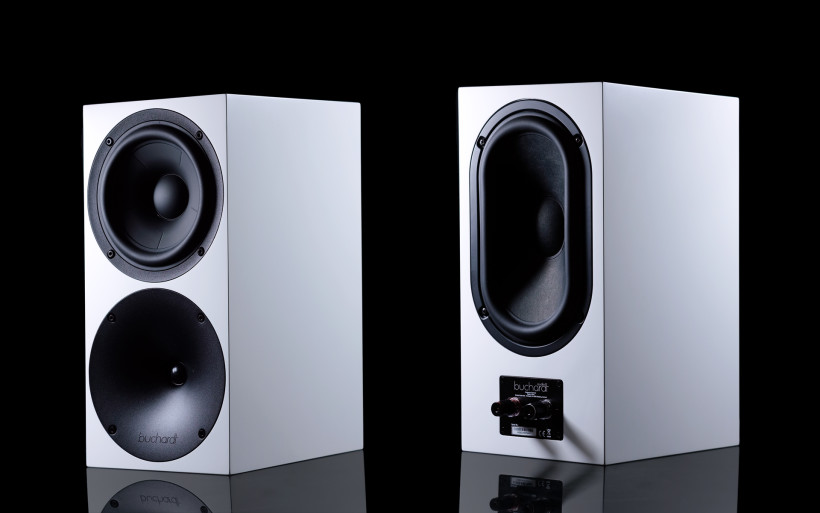 Buchardt Audio's owner – Mads Buchardt – is a musician from Denmark, who ran a shop with musical instruments, whereas his childhood friend Kasper Raun had his mind set on engineering, however both shared passion about hifi and the intent to build their very own speaker one day. In 2008 the two gents established the still operational RABU Acoustics DIY shop, in the meantime Kasper's knowledge landed him the position at Dynaudio. The man became known for this company's i.e. Xeo and Focus Xd series to then move to the Chinese audio factory Hansong and work on projects for many other audio brands.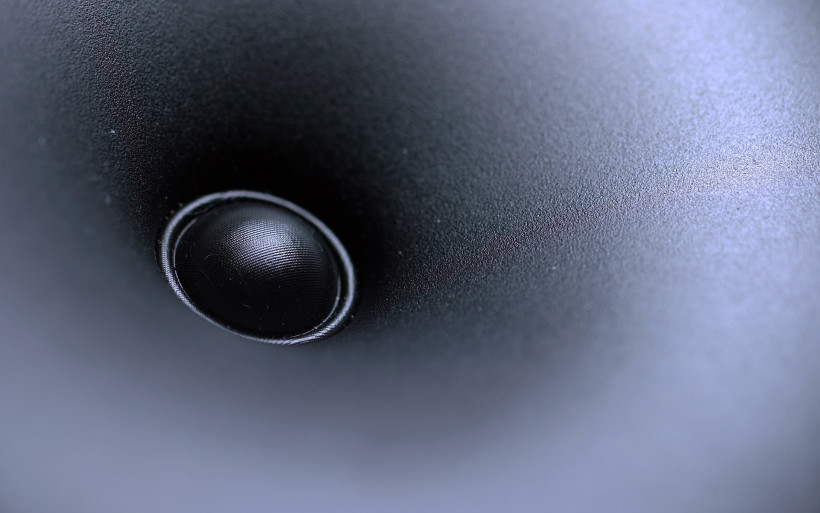 The model now known as the S300 was the first one the two Danes had in development since 2011, but a brand to release it was needed and that's how Mads went official with the Buchardt Audio operation two years later. In 2014 the product scored a debut successful enough for their Denmark based operation to gain momentum, increase sales and work on next models. Interestingly, Mads' business shares the address with SB Acoustics, which netted close contact with Ulrik Schmidt previously on ScanSpeak's payroll and to many known for this manufacture's worldwide renowned Revelator series. The former engineer now in SB Acoustics has been working with Buchardt Audio's team on drivers tailored for their needs.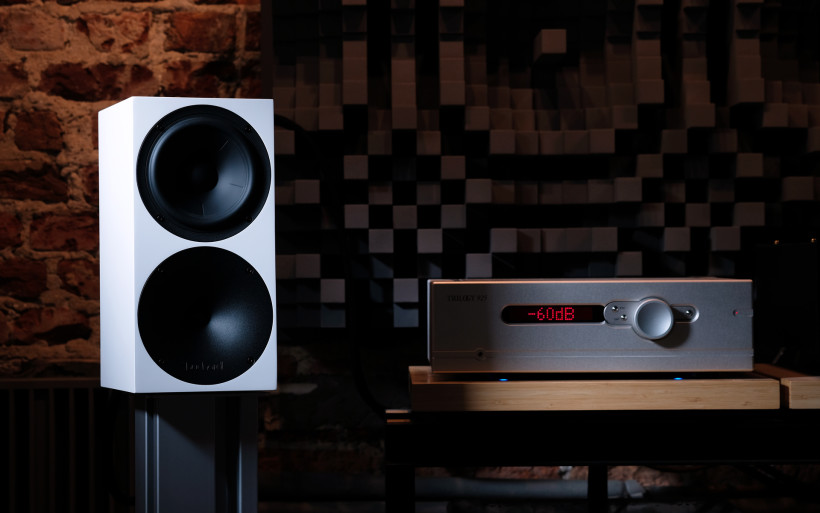 Products way up there on price-to-performance count have always been Mads' clear goal. The man already benefited from utmost capable R&D team and transducers made for his goods, and clearly was aware of what they achieved thus far. Developed goods were suitable for volume sales, and in order to execute this plan successfully, high local manufacturing cost had to be replaced with the up to 50% more affordable option. That's why products under the Buchardt Audio flag were outsourced to the Chinese Hansong factory (located in the Jiangsu province's capital city of Nanjing) Kasper already knew so well. Mads went there too to see the manufacturing process in person and left the place happy with his findings. But to further trim final asking prices, all middlemen also had to be bypassed, which effectively led to the business model based on direct sales.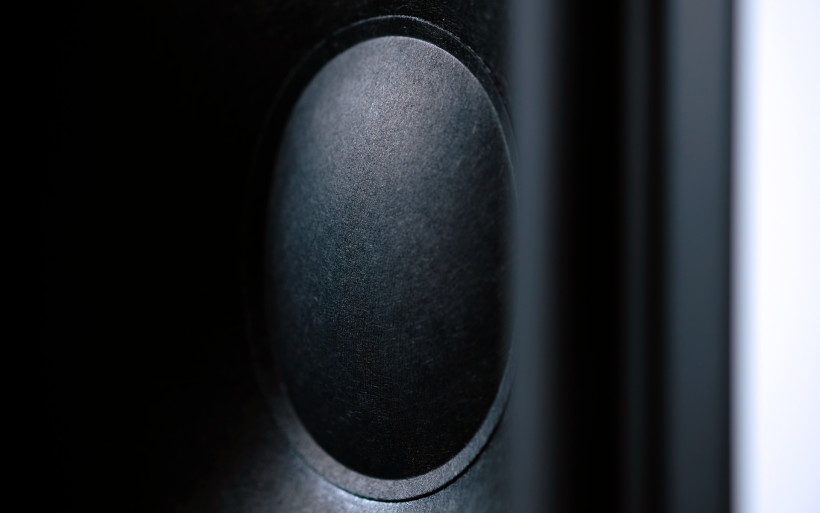 Danish roots, top shelf specialists involved in R&D, tailored components, Chinese put-togetherness and QC executed via specialist factory focused on products such as today's, plus shipping straight from Mads' warehouse are what today's game is all about and very smart one at that. Important decisions he made along the road resulted in reasonable price tags as one of key upshots for the most important people out there – customers. Many operations would put far heftier stickers on an item along the lines of the S400, hence some individuals would probably label Mads as truly mad with his pricing scheme. But let me ask you then why to live from one costly order to another, if a metric ton of competitively priced quality stuff can be sold on constant basis instead? Buchardt Audio is said to actually push quantities somewhere in this ballpark, whereas I can tell you as early as now that – past familiarizing myself with this review's loaner – that's not a surprise to me at all. And prior to reading the story below, let me encourage you to take a look at Srajan's two adventures with Mads' work here and here.
Build
Buchardt Audio S400 arrived dressed in one cardboard filled with two foam forms, precisely tailored to house two speakers wrapped in their linen bags. Four separate round grilles were found inside two boxes as well, a pair per cabinet. Each subtly tilted enclosure measures (HxWxD) 365x180x240mm and weighs eight kilograms, which translates to a product as compact as it is easy to carry around, nothing unusual. Neither is the S400's 2-way topology something we haven't seen before, nor its specs; nominal impedance of 4Ω, 88dB of sensitivity, 33-40 000Hz (+/-3dB) in-room FR response, and x-over point set at 2'000Hz. Still, the product goes way beyond the usual upon closer inspection.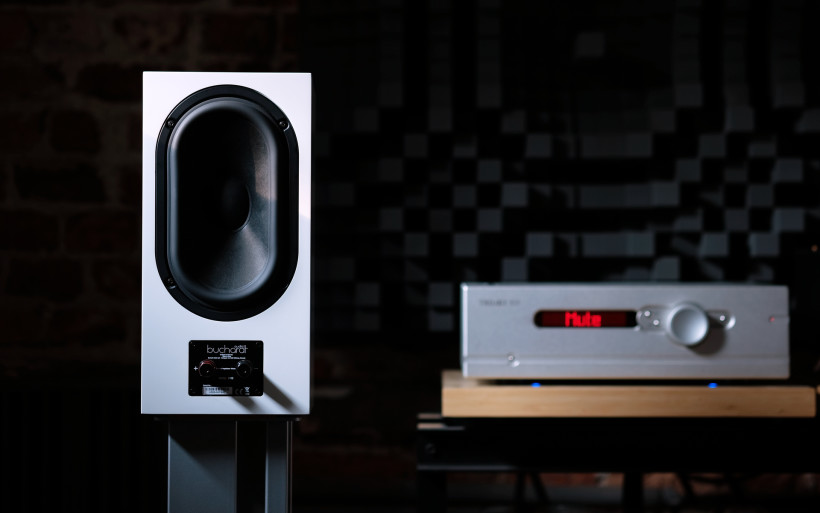 The first question to ask would be about that -3dB reach of 33Hz from an enclosure as small as the S400's, yet one quick glimpse at its back is all it takes to understand the very much uncommon twist found in there. This review's Danish course neither is vented via the usual escape plot nor it's a sealed box. Each of its enclosures incorporates one auxiliary 5×8″ long-throw low mass passive radiator by SB Acoustics instead, with a counterweight fixed to its membrane in order to arrive at desired tuning of 38Hz. This unusual transducer is the S400's woofer, and in essence 'just' a cone married to its basket via suspension and that's it, no magnets and associated surroundings. But most interestingly, passive radiators are free from the usual drawbacks bass-reflex ports struggle with (bore resonances and turbulent noises), though difficult to incorporate with everything else hence rare. However, this passive breed is known for thunderous downstairs behaviour if done right.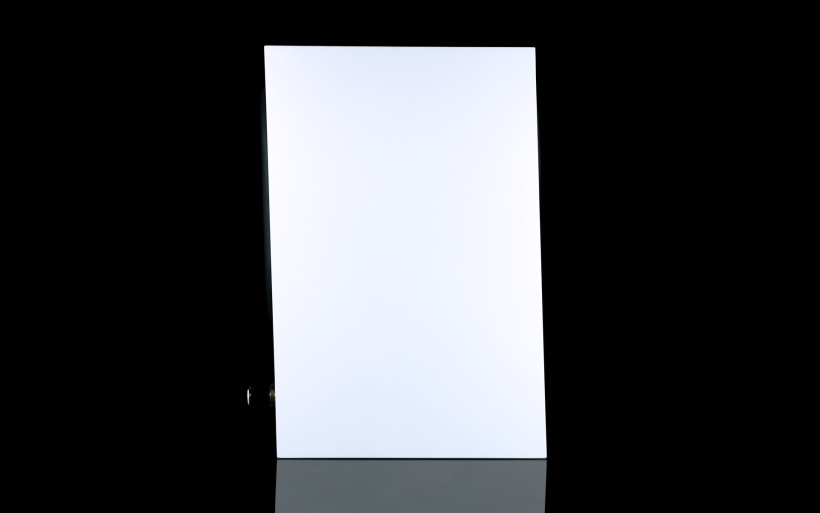 The two drivers on the S400's front are made by SB Acoustics for Mads' needs exclusively. One 6″ mid-woofer found up high is a variation of one of this operation's NAC series units, and has its aluminium cone loaded with shallow grooves to liberate it from parasitic resonances typical for metal membranes, whereas the 0.74″ tweeter found below sports textile dome, and an impressively wide and deep waveguide calls home. This aluminium cast element took several years of high tech 3D mapping simulations and countless prototypes to fully accommodate the unusually petite tweeter, however it's fair to ask what this actually means.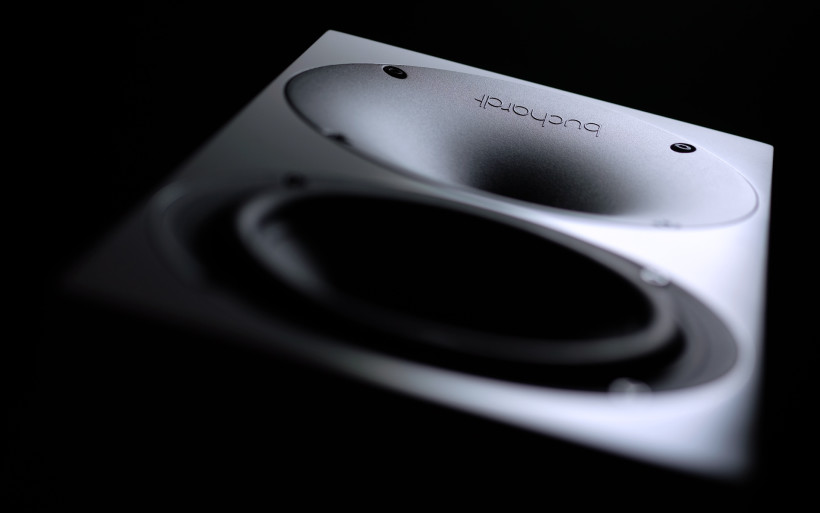 Buchardt Audio S400 was designed as a product with impressive characteristics both on- and off-axis. In order to achieve this goal and have both transducers' timing aligned, they had to be inverted, but the Danish CDC (aka Constant Directivity Control) waveguide played a major part in the whole act as well. Mads labels it in Srajan's own S400 take as this specimen's biggest achievement. Said element was developed for the tweeter to work exclusively within it, hence independently from the speaker's enclosure, but also with its x-over kick in lowered, and propagation not as a direct beam as per usual with waveguides but far wider. All things considered, it's safe to say then that the S400's upstairs behaviour is atypical in comparison to most other manufacturers into tubey plots, and its voicing is the result of not tuning by ear only, but many carefully made decisions backed via fair dose of engineering.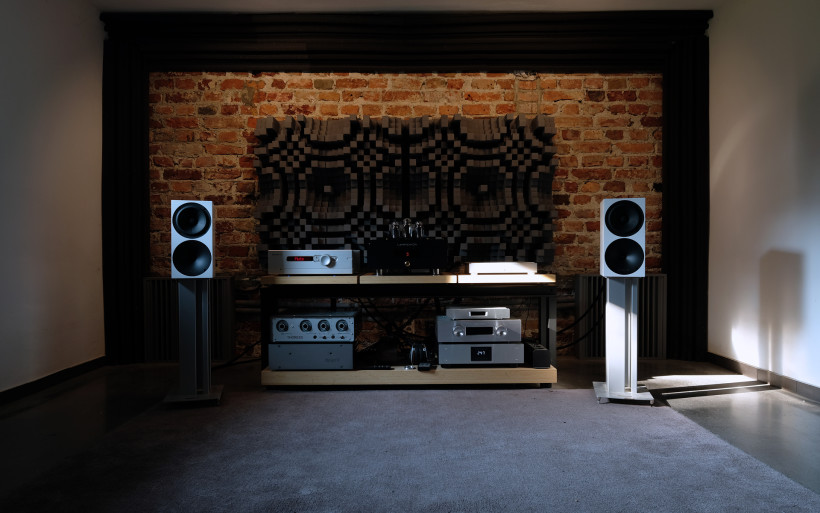 Today's cabinets are made of 15mm thick MDF internally damped via wool. Crossover parts include foil caps by Bennic and air wound coils. Speaker terminals found on the product's rear are of good quality, look very reliable fixed to solid steel nameplates, and will accommodate every type of connectors. My loaner on purpose arrived dressed in matte white. The idea was to not drown in my black background based photo work, however black and a bit pricier smoked oak finishes are also available. As far as its put-togetherness goes, the S400 gave no reason to nitpick, dare I say it's honestly made. And lastly, included grilles based on magnets are very easy to use. Instead of the usual one large cover per speaker, my eyes found two round slightly distanced elements of the same size more fitting for today's rather Scandinavian looker. Its prices start at €2'000 (incl. VAT) within EU, whereas wooden veneering job adds reasonable €150 extra to the final tab.
Sound
In order to review Buchardt S400, fidata HFAS-S10U handled storage and transport duties, then LampizatOr Pacific DAC (KR Audio T-100/Living Voice 300B + KR Audio 5U4G Ltd. Ed.) took over to pass the signal to either Kinki Studio EX-M1 or Trilogy 925, and then to today's hero or my Boenicke W8. All key components were connected via LessLoss C-MARC snakes to the GigaWatt PC-3 SE EVO+ power conditioner, which was then married to the in-wall outlet via LC-3 EVO cable by the same manufacturer. The Amber-modded Excellence ICs by Audiomica Laboratory were used during the evaluation stage. Buchardt S400 was placed on Soundstyle Z1 stands.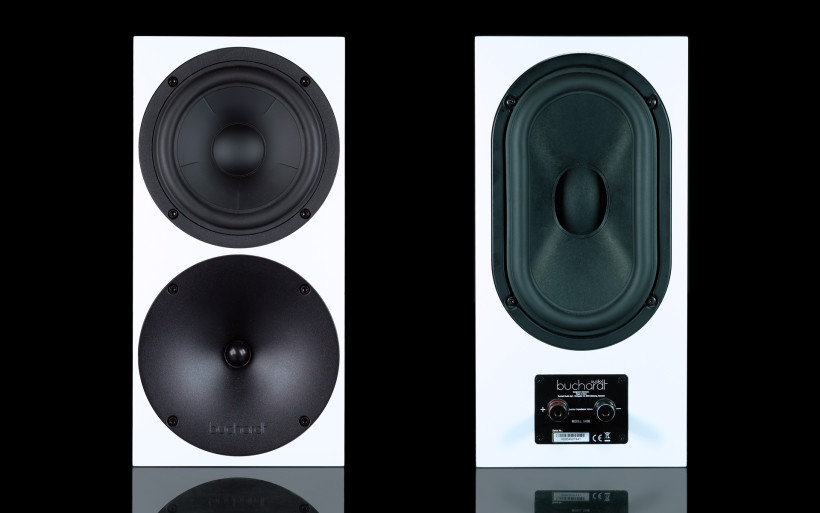 Due to the passive twist on its rear, Buchardt S400 promised a thing or two in the downstairs department. Past my privy experiences with rear plots of the sort, I had a firm idea of what to do with this product in order to exploit its potential and reach, but didn't want to go there just yet. The first order of business involved several positioning choices, to then move to the best hardware company I could come up with, and finally downscale to more budget friendly choices just to see what was lost. The S400 started distanced to the front/side walls by 100/70cm respectably, which netted the result coherent and linear, however with rather specific bass; quick, tight and not boomy at all, but also not too deep and of additive input in general. Put shortly, the S400's sporty low end allowed everything else to work first, especially nicely pronounced full midrange, though its low end performance already gave me a good taste of what could potentially follow.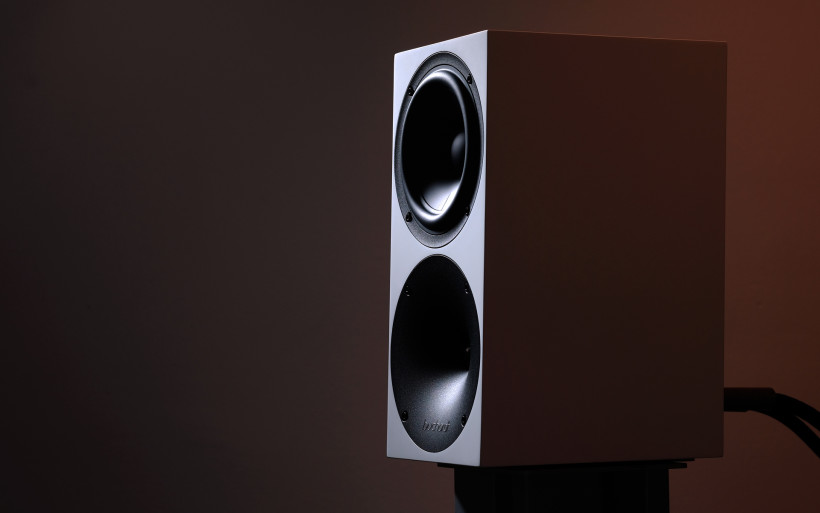 Today's generous off-axis response was the most important takeaway from the initial placement. Not toed in at all, the Danes painted admirably focused, enjoyably open and accurate image in my cave; with vocals locked in place, events present on far ends of nicely extended musical landscape and the vanishing act performed as well. The brief warm-up round already proved to be positive enough to justify the S400's very reasonable ask, however my sincere intent was to push it far further. The introductory courtesies were in the past, it was high time to get serious.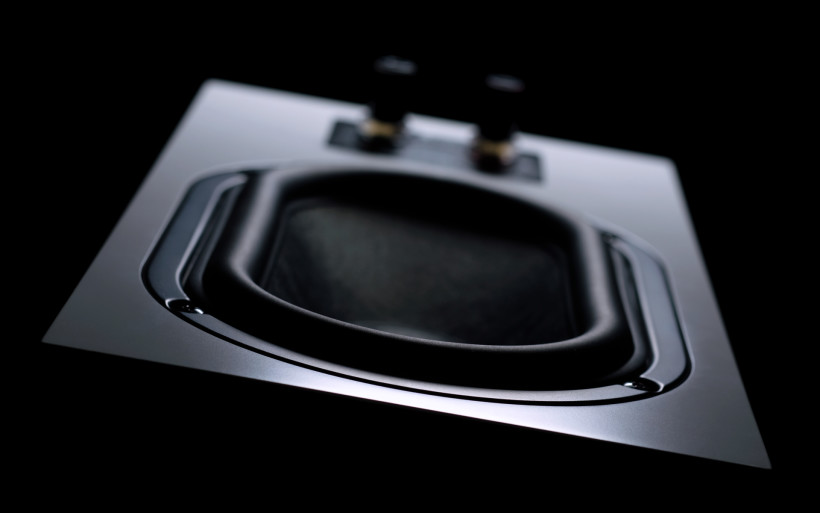 At this point the S400 remained in location as described above. The Thöress DFP plus FirstWatt F7 combo used as an appetizer was good, however not optimal as experiments conducted later on showed. The German line stage wasn't the culprit, on the contrary to the American machine' 30wpc into today's load. It simply didn't cut it. Set to high gain and with volume level within 25-30 range, the EX-M1 integrated by Kinki Studio proved me evidently how power-hungry Mads' product was. Due to enormous dynamic scaling potential, the healthiest diet for this one should include beefy transistors. To cut suspense, the S400's passive radiators feed on torque. If these membranes get enough of it and one specific positioning condition is met, today's boxes are very easily capable of performance typically reserved for floorstanders loaded with very large woofers and I'm deadly serious right now. Things the Danes did at my place, well, many listeners would label as nothing short but bonkers, and to quite a degree that's what I hoped for. This time however I got far more than I wanted. Far more.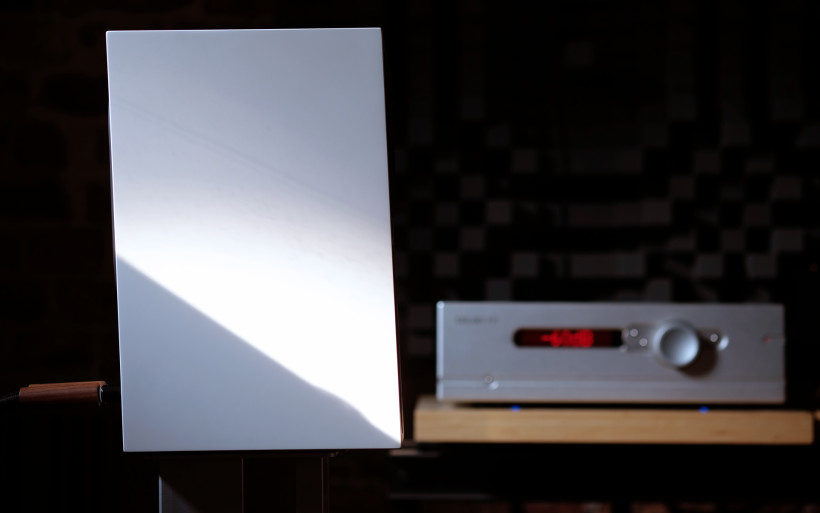 Years ago yours truly reviewed Gradient 6.0 speakers developed by none other than Jorma Salmi (1948-2018). Each of these petite poles was based on a coaxial driver by Seas, complemented via auxiliary passive radiator strategically located on enclosure's rear just above the floor level. The Finn was a deft trickster. If placed casually in a room it had no bass at all, however positioned no further than 20cm from a front wall, it sported slam best described as tectonic; exceptionally tight, capable of very deep reach and strong enough to deliver pleasant chest massage without a single hint of fatigue. This review's specimen is no different on this count, it's factual to say that such unique low end potency is one of the strongest cards held up in its sleeve.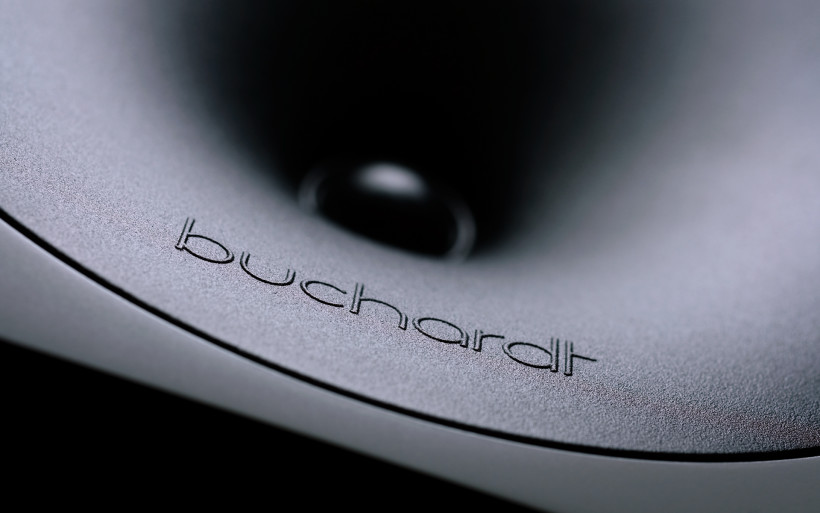 To fully acknowledge what the S400 could do, namely witness its ridiculous downstairs behaviour, two things factored in; positioning far closer to flat surfaces than previously, and a companion tailored even better for the job than the EX-M1. The two Danish boxes now had 50/50cm of space to front/side walls respectively, hence naturally occupied corners of my listening room, albeit were toed in to cross just behind the hot seat. The Chinese integrated deck did perfectly fine job, but at this point I was after traits which would amplify today's heft and crack even more. Due to inherent spatial grandeur, potent downstairs reach, pleasantly colorful musical tissue, smoothness, tunefulness, overall pronunciation a bit dimmed down, and capably slamming attitude on demand, the 925 fronted by my resolving DAC proved to be a spot on choice indeed. Mads' product gained extra moisture and muscle, whereas that particularly thunderous shove it originally had, with the Brit on duty got even stronger. Not only this, said amp also took the edge off during party listening levels, which surely was sensible past the 85dB mark with poorly recorded rock/metal repertoire.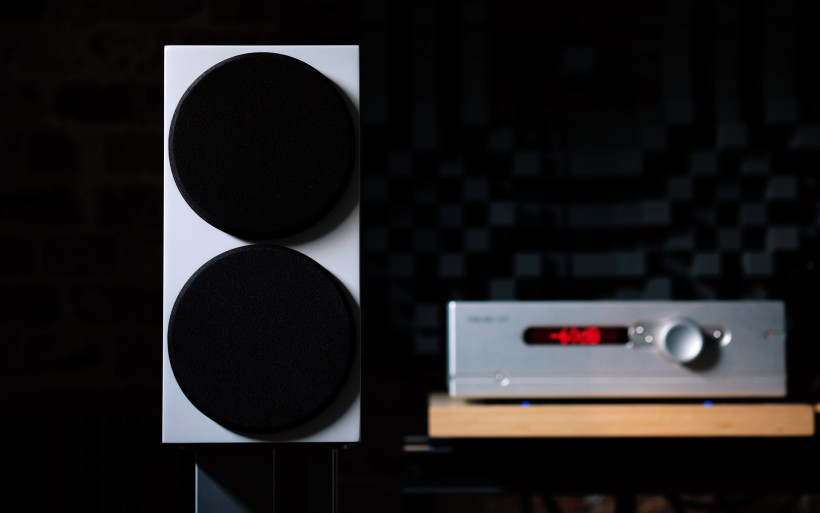 If married to a wall, Mads' passive radiators deliver sensation of bass capable of indefinite scaling with power, whilst remaining in iron grasp regardless of its amount. Put shortly, the S400 fed with muscular amp such as mine, went as loud as I pleased without a hint of boom or any sort of struggle. Rear plots along the lines of today's focus on boosting the lowest octaves yet with everything just above in perfect check and not overdone, which results in very much guttural input rather felt than heard. Electronic music loaded with very low synthetic bass passages helps to get the memo in a jiffy, such repertoire can be scary with the S400. This product not only thrives on such challenges, but turns even the most complex low end plots into child's play. Only common sense stopped me from pushing my 925 above the very rarely seen -20dB mark. The Danes clearly could go further with no objections, but my chest and ears at this point said 'nay'.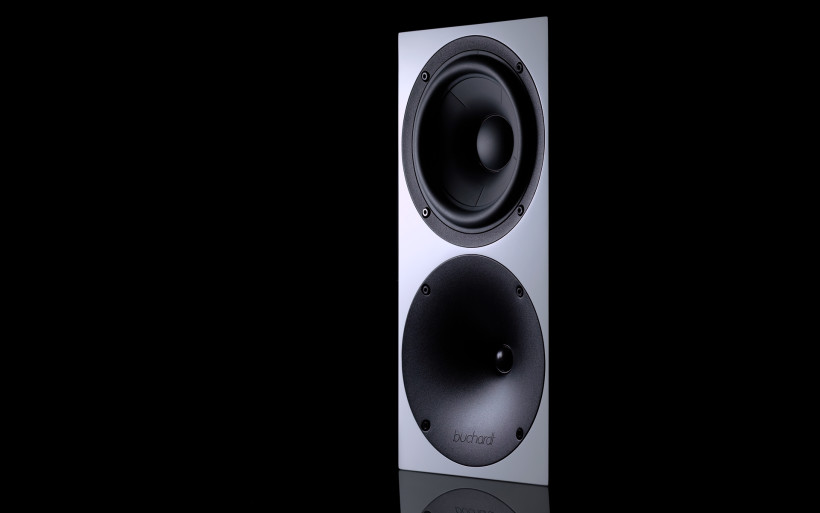 This review's Buchardt also went way beyond its frame on amount of air it pushed my way. It's one thing to label it as capable of undiluted, full and majestic landscapes, its inherently big-throated voicing surely delivers on this count, but the sensation of effortlessness while doing so regardless of SPL is the other. The Danes suspended large, meaty and pleasantly explicit sound sources in capacious and breathable space, yet all served in exceptionally agile and vivid fashion due to otherworldly downstairs potency. Something of the sort one not only doesn't hear every other day, but also not from such a small product as Mads'. The effect stripped from any signs of compression and boom associated with regular venting, but also this big, elastic, open and in general liberated, in my book landed in the ballpark reserved for OB specimens, which I took as a major wake-up call. At times scale and crack can be the result of not inches, but clever exploitation of rarely used tech instead.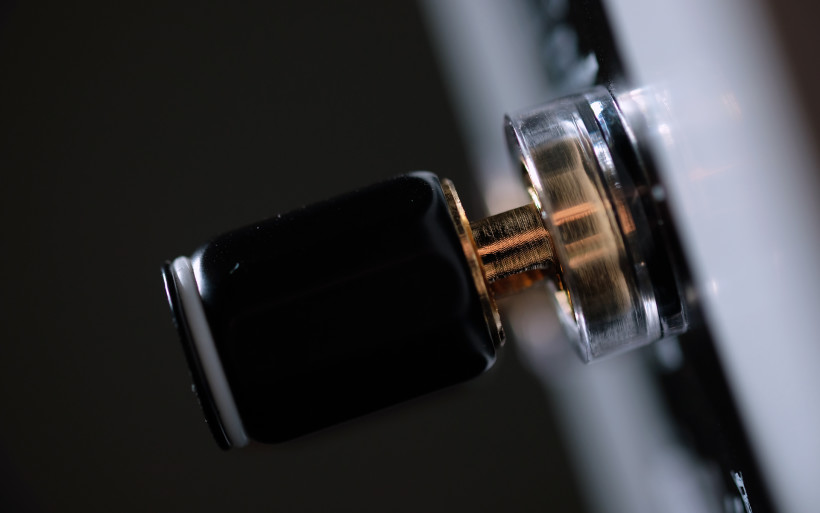 It's no secret that speakers positioned near walls suffer from musical image's depth truncation, and the S400 is no different on this count. Both massive slam and fully developed three-dimensional landscape served at once, simply are off the menu with such products. However, just as it was the case with DearWolf's Roe Deer reviewed here, this time around I was luckily equipped with just the tool to at least partially negate the obvious positioning drawback and connect both desired features. Siltech's very costly cables saved the day previously, whereas Living Voice's own 300B glass did quite the similar trick today. Now is not the time to investigate this subject any further, Definitive Audio's DHTs surely deserve a standalone writing and perhaps it will happen. But now I'll only say that their input in my DAC proved to be synergistic enough for the S400 to have it capable of depth/bass multitasking to quite a degree, that's the main takeaway.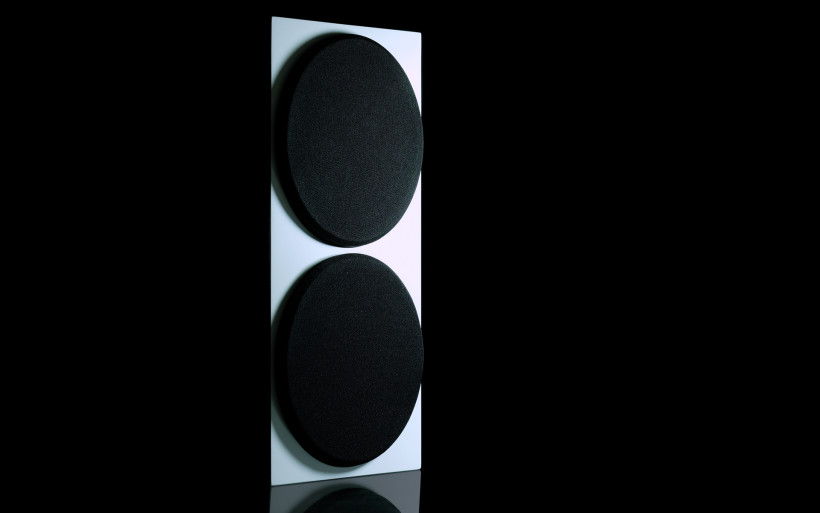 The S400's grandness and the ability to just keep going with full speed on, translated to jumpy repertoire served utmost excitingly and involving. But this product did very well married to a far more affordable setup and with calmer playlist. It once more connected to the EX-M1 now fronted by iFi audio's Pro iDSD set as pure transistor affair, and fed via Soundaware A1 with on-board SD card loaded with mild content based on vocals and real instruments. Mads' item expressed all previously mapped traits once more; unescapable vitality downstairs, overall coherency, midrange's generous presence and top end not overly lit up or sharp but civilized and modest, not dim. Point being, today's was voiced not only to sound spectacular near flat surfaces and big in general, but also neither too chunky nor too analytical. It didn't play the resolution game regardless of companions nearby, but somewhat leaned towards texturally generous palette instead, which my ears took as an example of tasteful and balanced execution all in all. Unless one's into chiseled slim shapes and every dust particle magnified and showcased with surgical precision, the S400's crowd-pleasing attitude clearly aims at what vast majority of people might want; those not sleeping on cash, but very much into music served the bold and fun way.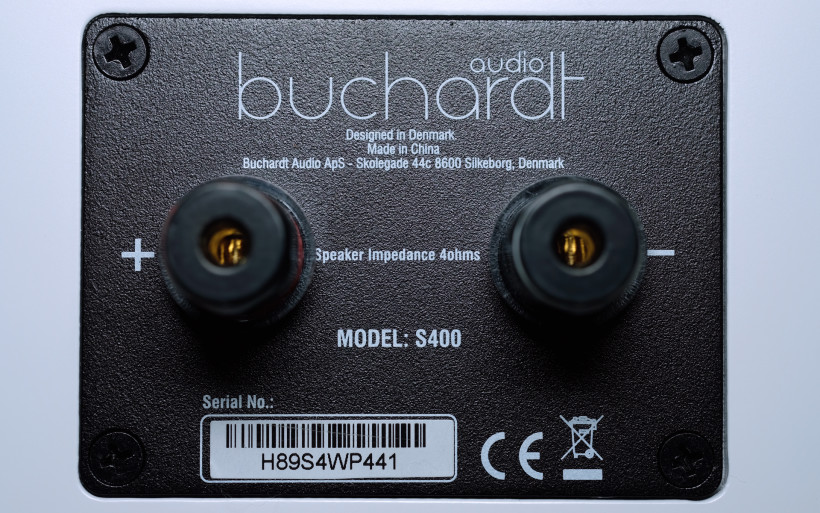 All hardware swaps showcased the S400's attitude in a very similar way, whereas the key disparity between the two differently priced rigs was found on tangibility, moisture, openness and perceived raw power counts. My main setup clearly complemented today's speakers far better, however such costly company for them happens to be highly unrealistic in real life and not particularly useful. It merely satisfied my inner curiosity to showcase how far today's could reach. Nonetheless, the most affordable concoction of available tools I came up with for the S400 also did perfectly satisfactory job. As long as the product was fed via one of the two transistor amps I had nearby, it flaunted its core features as per usual and didn't morph into something it wasn't in the first place. Put shortly, one doesn't have to go the expensive route in order to get most of, if not the full Danish package.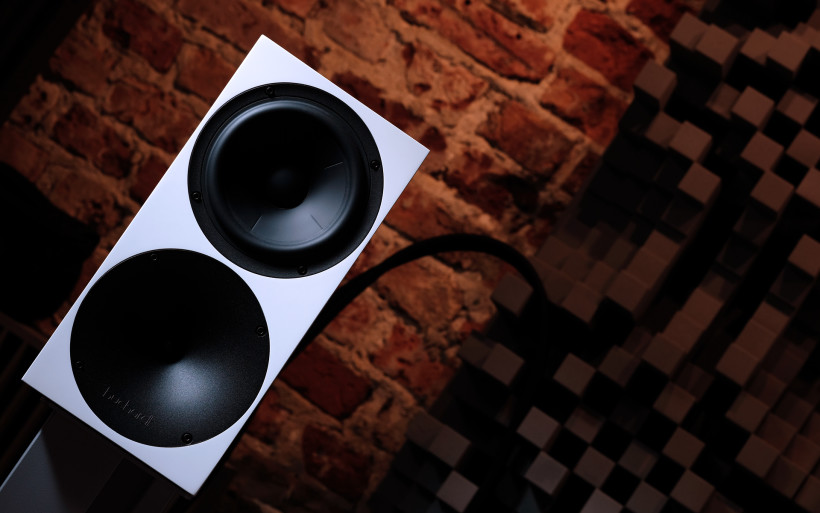 Speaking four wheels, this review's Buchardt with all available torque and ponies under its hood would be a proper vintage muscle car, yet loaded with multiple modern performance packages to leave every single similarly sized competitor in dust on track. Nowhere near as luxurious, expensive and comfy as latest creations by Ferrari or Bentley, the S400 brings loads of power to the table above all else, albeit dressed in inconspicuous compact enclosure delivered in bang-for-buck fashion, at a cost of lesser overall sophistication in comparison.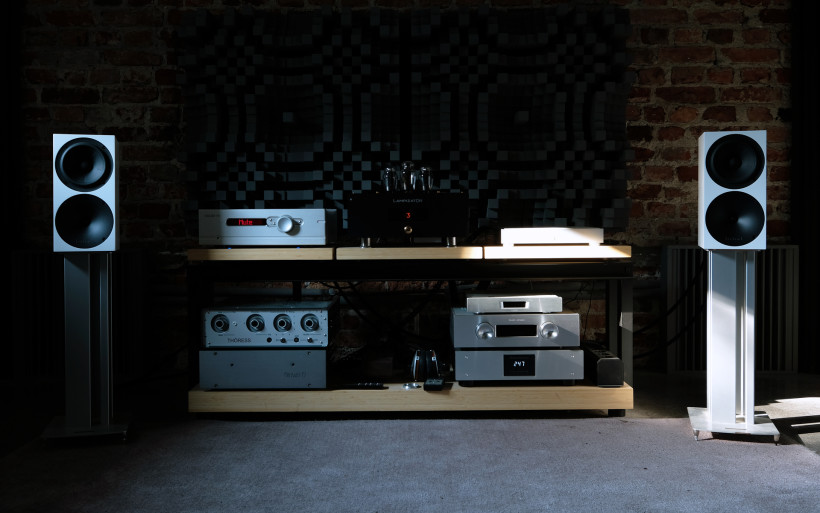 To translate the bit just above into proper audiophile lingo, many upper echelon goods known to me, my daily speakers included, wouldn't come any close to today's on sheer downstairs potency, yet would score noticeably higher notes on spatial insight, nuance extraction, finishing touches and texturing of finer even more complex grade. Unsurprisingly, Mads is aware of that as a cost-no-object hypercar wasn't on his to-do list. But an affordable ride tailored to be used daily by someone who also happens to live the life a quarter mile at a time, with the sole intent to win each drag strip there is? This surely was. If that's you, then the man's S400 will enable all that with a major bang.
Summary
The name Buchardt Audio rang many bells long before today's assignment happened, which is hardly any surprise given how renowned this operation's products became. Recognition and feedback this massive and collected in just several springs time are impressive, whereas my very own S400 experience resulted in multiple reasons why so. Heavyweight specimens such as this one don't occur in our hobby every other day. That's a given.
On the outside, Buchardt Audio S400 might be viewed as yet another competitively priced bookshelf affair of visually minimalist if not rather regular sort, and rightfully so. It purposely was designed as a safely modest domesticated looker to reach as broad audience as possible. Yet upon closer inspection it becomes apparent how much serious engineering work and unorthodox touches went into it. Today's is not a case of homebrewed DIY, but highly advanced execution based on top shelf simulations and utmost effective passive plot, as uncommon as it is clever. Only a team of high level audio specialists could've come up with such a product, whereas Buchardt Audio's business model based on direct sales made its sticker enjoyably light.
Buchardt Audio S400 truly delivers where it matters the most, its performance to many ears will prove to be very solid and very much shocking. If fed with enough power and with its passive radiators aimed to fire at flat surfaces up close, this model is easily capable of throwing bass punches far beyond its size and ask, on this count it's quite ridiculous. However, its particular off the charts downstairs boldness and effortlessness go hand in hand with naturally big, coherent and tangible voicing, and less so with pinpoint sharpness, indisputable clarity, ethereal presentation and the lot. Such a unique concoction of traits nets spectacularly engaging, excitingly alive and sensible effect, which not only puts Buchardt Audio S400 very high on the price-to-performance scale, but also labels it as the one to listen to prior to anything else, given you're into qualities it represents. But then again, who wouldn't be? 'Till next time!
Associated Equipment:
Retail prices of reviewed components in EU (incl. VAT):
Buchardt Audio S400 (white/black): €2'000/pr
Buchardt Audio S400 (smoked oak): €2'150/pr