Two plain boxes. Two locally handmade 10-inch full-range transducers. Two sets of speaker terminals. 80 kilograms in total. That's what you get past leaving €15'900 at Cube Audio's. Money spent truly well or pure madness? Cube Audio Nenuphar has arrived, enjoy!

Introduction
Time surely goes by fast. It's been two years already since I reviewed Cube Audio Magus floorstanders. I still remember well what this product did at my place and how, but most importantly which exact awareness door it unlocked. Magus proved me bluntly that a widebander rear-loaded with a folded horn doesn't have to be a scary affair fussy about hardware and music, but the exact opposite thing. It clearly introduced itself as a product very much purist at its core to please full-range veterans, but also unexpectedly accessible for those unfamiliar with its minimalist topology. No other representative of the same breed scored as many mainstream points before, which is why I've been up to speed with Cube Audio's next developments ever since. The skilled local team didn't stop on Magus, they pressed on in the same unorthodox direction.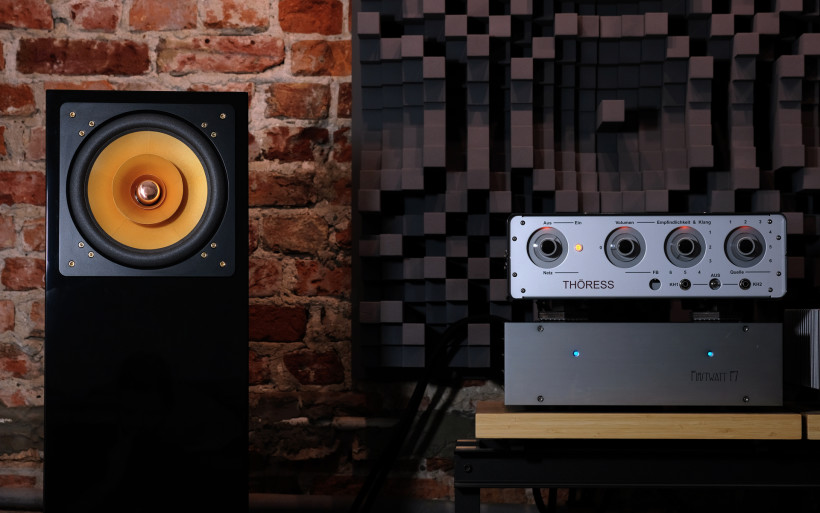 This assignment's origin dates back to mid 2018. At that time Srajan's two Cube Audio reviews (here and here) plus my own Magus experience, effectively turned this local brand's room at the domestic Audio Video Show in 2018 into my number one stop. Once there, I glued myself to the hot seat to pretty much instantly grasp what the man himself wrote about the Nenuphar specimen. Back then Cube Audio's Grzegorz Rulka informed me that many orders prevented him from making any delivery promises of that particular product, which was perfectly fair.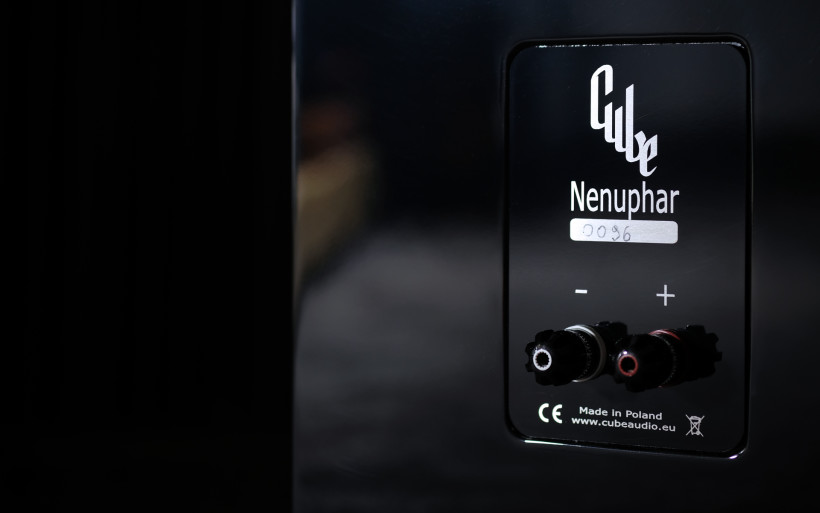 Now let's fast forward to 2019's High End event in Munich, where I visited the Cube Audio room yet again. Grzegorz showcased his back then already famous full-sized Nenupahr model and its standmount version now known as Nenuphar Mini and based on the former's full-range unit, albeit two inches smaller. Already aware of what to expect, I left the place thoroughly satisfied, but comments of visitors inside were the true highlight. It was utmost entertaining to see both full-range aficionados and newcomers to the genre, all in search of hidden subs and deeply wondered how was it possible to have such an outcome from only one driver and a rather regular box. I already knew the answer, they simply auditioned a product as thoroughly engineered as it was clever.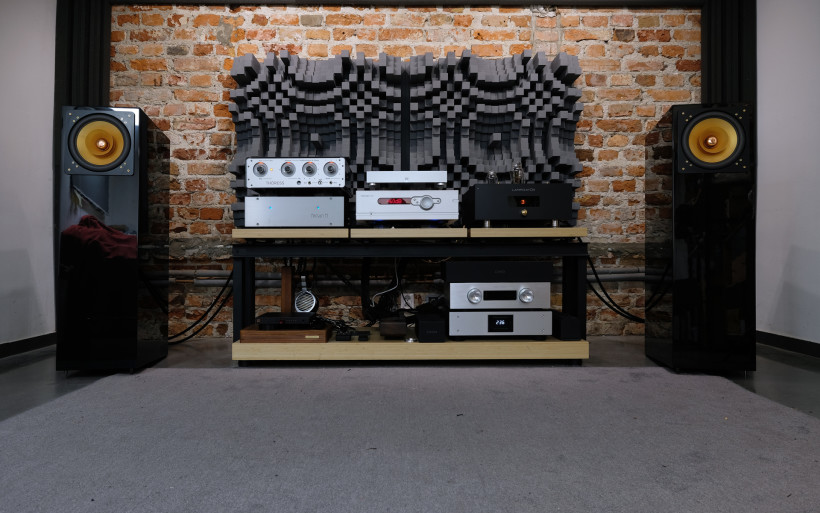 In Munich I didn't even bother Grzegorz with any arrangements, he clearly had his hands full. The next time I saw the man was just two months ago during the domestic fall show in Warsaw, however the odds of him seeing me were next to nothing. The Cube Audio room located at the PGE Narodowy stadium was constantly packed full, to a point where I couldn't even get in, let alone talking to Grzegorz. This status quo spelled quite the success and recognition, both well-deserved if someone asks me. Several days after the exhibition Grzegorz told me that the local Muarah Audio team had his pair of full-sized Nenuphar on supportive duty in their own AVS room. The loaner still in Warsaw was a mere 15-minute drive away from my place, which naturally introduced the window of opportunity I looked forward to for more than two years. Good things come to those who wait.
Build
The cargo arrived in form of two massive cardboards fixed to a pallet. Everything just a hair above 100 kilograms in total wasn't exactly easy to manage single-handedly and luckily I didn't have to. Jacek Siwiński of Muarah Audio not only delivered the product in person, but also kindly assisted me in carrying it, so tip of the hat to him. Each separately packaged speaker was dressed in cloth and put in-between two thick foam forms. Each upper piece had attached a foil bag with two small hex keys and several spikes inside. These accessories were useful in properly grounding each cabinet and dismounting its driver's protective ply cover.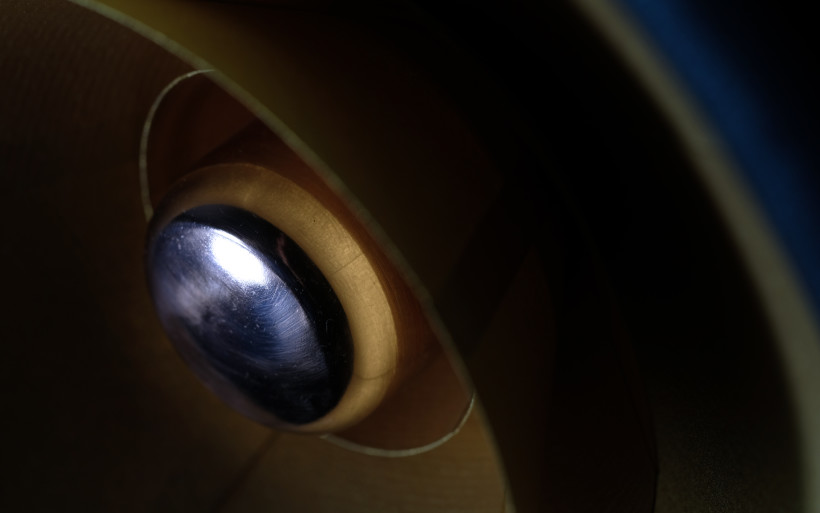 Just as every other Cube Audio product currently sold, today's Nenuphar belongs to the very rare minimalist breed based on a single full-range driver, rear-loaded with a quarter-wave transmission line folded inside the same cabinet. What one pays for is essentially a box with one transducer directly connected to speaker terminals via a short wire, that's it. No bass drivers, no tweeters, no crossovers or any other filters. Each Nenuphar measures (WxHxD) 30x50x105cm, weighs stout 40kg, its internal volume is 127 liters, frequency response is 30Hz-18kHz and 92dB efficiency seals the deal. From these specs we learn that today's isn't crazy sensitive versus similar products and that's on purpose. Fully aware that the driver R&D is a game of compromise, team Cube Audio simply decided to pursue maximum linearity and wide bandwidth, not sensitivity. The very same clever route already proved to be highly effective in their Magus case. If it ain't broke, don't fix it!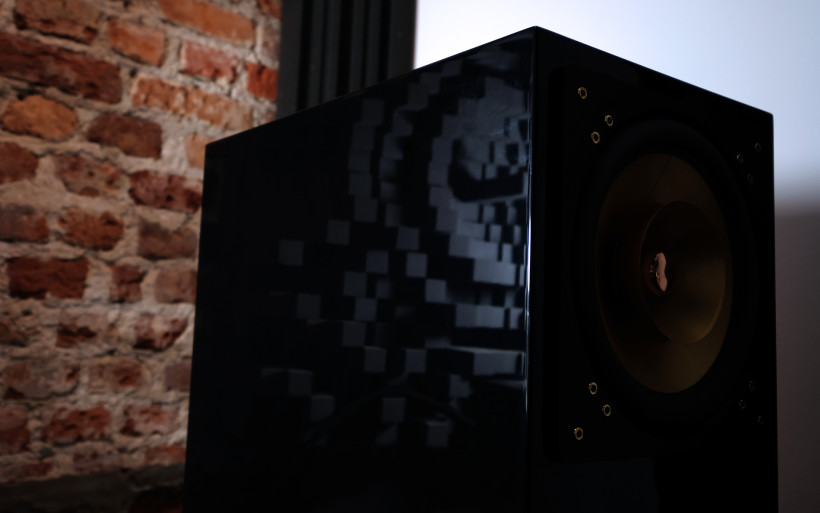 Each tall deep Nenuphar purist box houses a single 10″ driver up high on its front, whereas the rear sports one pair of WBT nextgen speaker terminals, fixed to a nice plate strategically located just above the floor level. Should you need to go the bi-wire path, today's turns it into excess. Two rubber washers plus the same number of spikes purposely tilt each enclosure a bit. Its underbelly is the downfiring mouth of a transmission line folded inside, namely the escape route for a driver's rear strokes travelling all the way to finally load into a room. The product can be had in glossy black or white finishes, but custom paint/veneering jobs are also available upon demand. As far as my loaner's assembly goes, I've found no reasons to be picky. It looks like a professional product free from DIY touches, however on bling it scores low.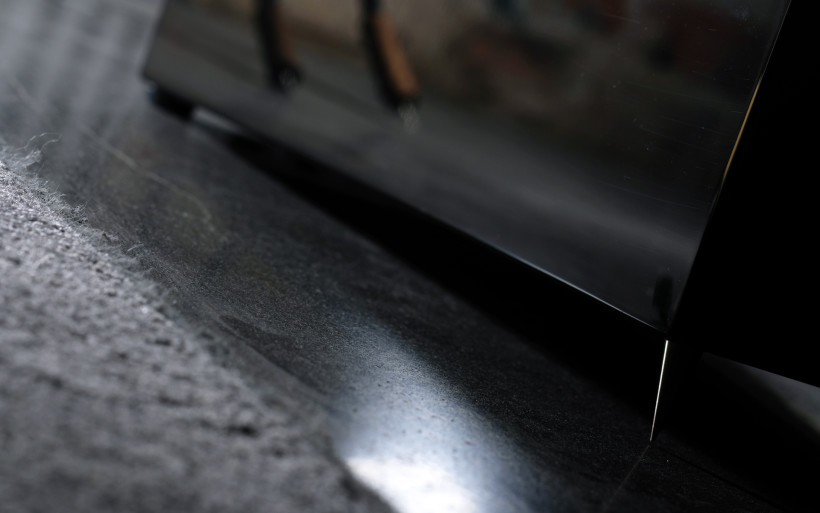 It's fair to ask about the rationale behind Nenuphar's undeniably steep price of €15'900. Those unfamiliar with the full-range breed will view a single driver inside of a very much vanilla-flavoured box as an option borderline insane for the coin, which would easily get one plainly more stuff elsewhere. Our eyes simply got used to more drivers, sleeker enclosures, classier finishes and the lot, however that's not the point today. Cube Audio Nenuphar and alike specimens incorporate just one transducer for a reason. Not only it can render other measures seen in typical loudspeakers as unnecessary, but the following simplicity also promises sonics not comparable to representatives of any other topology out there. Of course all this is possible only if executed right and that's where the true difficulty is.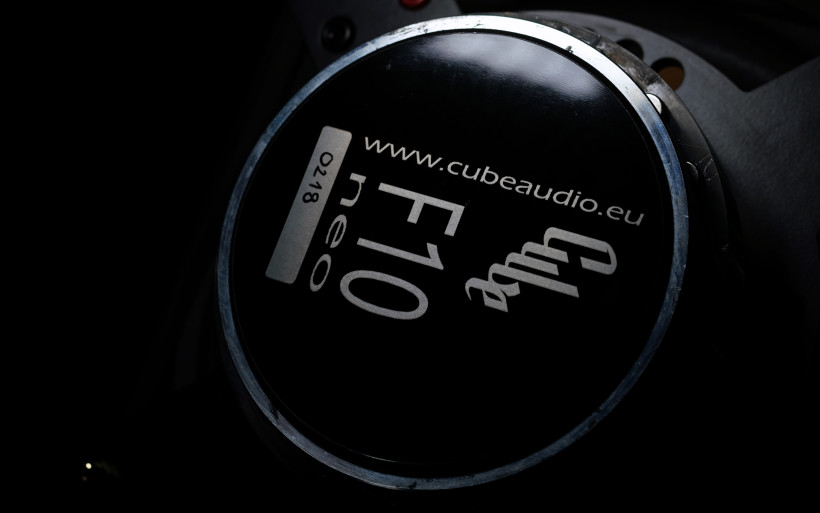 It takes a lot of R&D time, prototypes and money to craft a full-range transducer feasible for the solo act. The list of the most known audio houses into such drivers is short; Voxativ, AER, Fostex and Lowther, Rethm's Jacob George mints his own units and that's pretty much it. However, Cube Audio's Grzegorz Rulka and Marek Kostrzyński joined the niche full-range club since their commercial effort's day one as well. In fact they developed their own transducers first and then built ready products around them. But as I've learnt during the Magus assignment, team Cube arrived with their own unique ideas to quite substantially separate themselves from anyone else.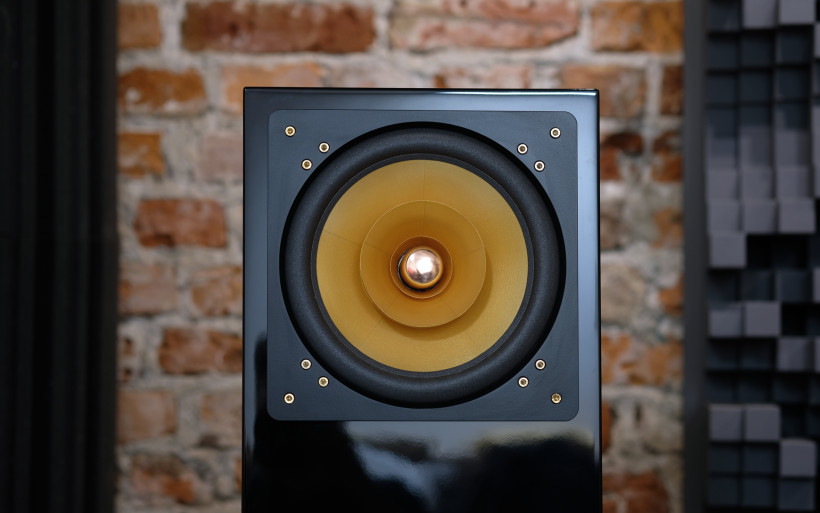 Cube Audio's portfolio lists not only loudspeakers, but also all their transducers sold separately and described accordingly to the utmost simple pattern; single digits translate to diameter in inches, whereas the 'Neo' bit signifies neodymium instead of regular ferrite motors. The driver that started everything is known as the Fc8 (€1'580/pr), next we move up to the vanilla F8 Magus (€2'980/pr) and its F8 Neo version (€4'980/pr), then there's the regular F10 (€3'980/pr) and its F10 Neo variant (€5'980/pr) close the list. The latter F10 model not only sits on the very top of the current Cube Audio offer, but is also the one used in today's Nenuphar. Should you feel DIY-capable, by all means you can snatch two of these neodymium 10-inchers and try to house 'em in your own boxes. By making all their full-range units available as standalone cases, team Cube clearly taunts us with the obvious question: "Can you apply these any better than we?". I know I can't.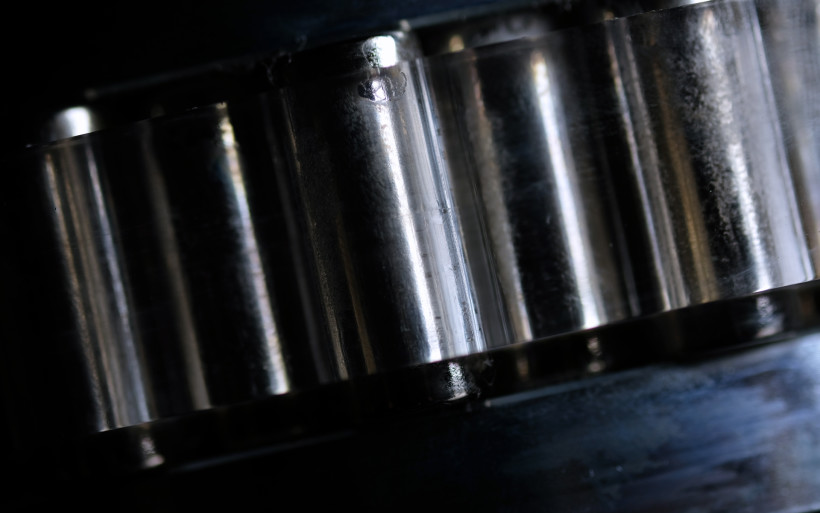 The creation process of a full-range driver is a delicate balancing act between its ingredients, one priority equals to a compromise elsewhere. If not augmented by active bass modules or extra woofers, such transducers usually live inside of at times oddly shaped and sized cabinets, otherwise their low end extension isn't there. Today's F10 Neo goes far deeper than most of the same breed, behaves very linear all across the board and occupies a far smaller, dare I say still civilized box. Just as any other Cube Audio driver, this 10-incher is made in-house and it exploits several unusual twists.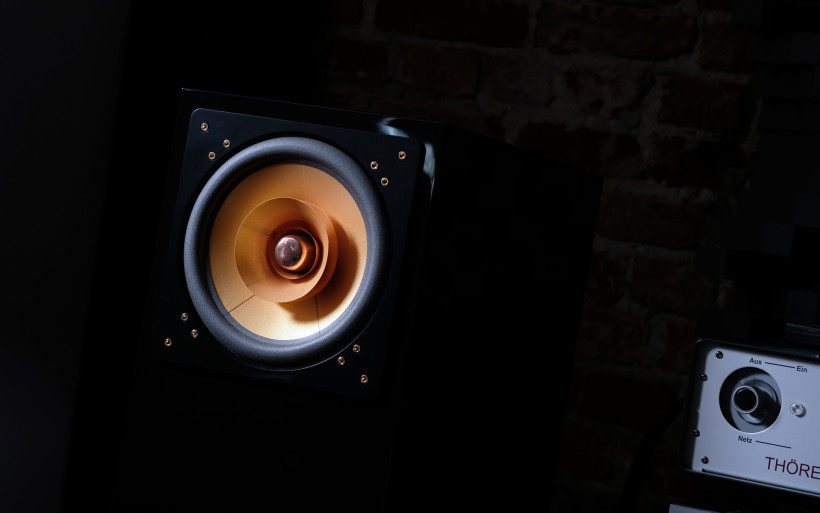 Each F10 Neo measures (WxD) 26×10.7cm and weights healthy 6kg. Its aluminium basket incorporates several CNC-milled parts screwed together, its motor is based on 81 neodymium slugs of 1.5kg weight in total. These critters deliver 2.4 Tesla of uniformly dispatched magnetic field along the 9mm tall gap. Then there's a faraday copper ring and Cube Audio's signature CNC-milled low-loss ultralinear phenolic spider, designed to absorb as little acoustic energy as possible, and all in all radically different in comparison to usually seen rippled cloth solutions soaked in resin. The membrane made of impregnated paper plus upper foam suspension aren't that unusual, on the contrary to extra loading with three whizzers to land four cones in total, which gave the local team the biggest R&D headache.
In pursue of a driver very linear, of wide bandwidth, sonically solid and obviously simply better than their F8, Grzegorz and Marek already knew that a single whizzer would limit HF reach of a transducer designed to pull off 30Hz as well. The smallest cone just around a phase plug proved to be the remedy for this issue, whereas the third whizzer handled shouty midrange. However, each of these round parts not only fixes something, but they also interact with each other to create wiggles in a driver's frequency response. Team Cube voted against notch filters to address this, which left the mechanical route as the only one feasible to properly integrate all three cones with the main membrane. Their different geometry, size, shape, coating etc. had to be adjusted, which logically introduced an ocean of possible iterations executed only via trial&error; one small adjustment, measurement and fix at a time. It's easy to imagine how huge of a time sink this task created. Now's the time to check whether it was worth it.
Sound
In order to review Cube Audio Nenuphar, fidata HFAS-S10U handled storage and transport duties, then LampizatOr Pacific DAC (KR Audio T-100/Living Voice 300B + KR Audio 5U4G Ltd. Ed.) took over to pass the signal to an amp of choice and then to Cube Audio Nenuphar floorstanders with Boenicke S3 speaker cables in-between. All key components connected via LessLoss C-MARC power cords to the GigaWatt PC-3 SE EVO+ power conditioner, which was then married to the main in-wall outlet via LC-3 EVO cable by the same manufacturer. The Amber-modded Excellence ICs by Audiomica Laboratory linked my DAC and hardware downstream.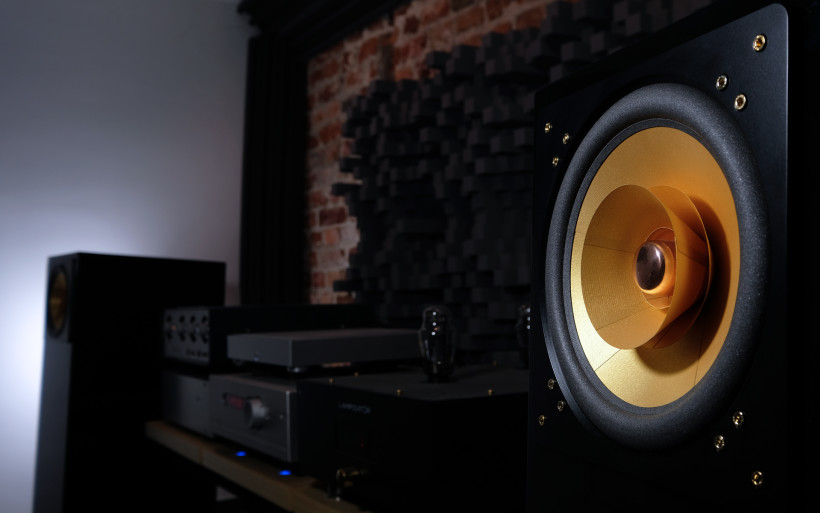 It's no news that purist full-range specimens enjoy company of valve machines. Such hardware MIA at my place should effectively cross me off the list of individuals capable of handling the Nenuphar assignment. Without any prior exposure to and knowledge about this product, I'd logically assume so. However, Srajan's own take on this particular model mapped its short albeit specific list of demands I could work with. Instead of miraculously synergistic plots of unfathomable nature, it involved today's simple mechanical fondness towards amps of high output impedance, which translates to low damping factor its F10 Neo drivers simply benefit from, that's the key secret. Zero feedback amp design was additional plus. The man's investigation led to FirstWatt SIT-1 as his top pick for Nenuphar, the same manufacturer's SIT-3, F5 and F7 machines were next in line, then there was Pass Labs XA-30.8, Kinki Studio EX-M1 and LinnenberG Liszt monos were found as the least suitable match. All listed hardware leaves us with respective DF values of 2, 30, 80, 100, 150, 2000 and 500. With this information I didn't have to reinvent the wheel, my setup's high compliance with Cube Audio's loaner was in fact known and set in stone long before its arrival.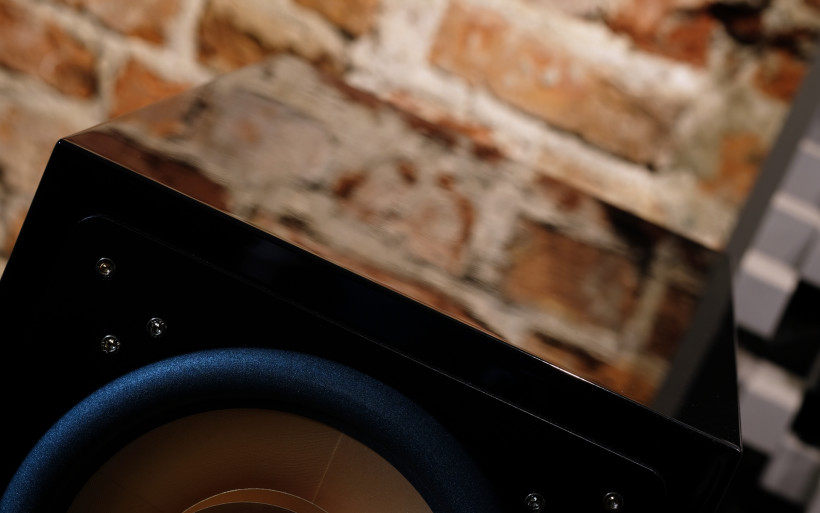 I had four amps at my place to tinker with; Bakoon AMP-13R, Kinki Studio EX-M1, FirstWatt F7 and Trilogy 925. The Bakoon and Kinki's integrated were off the table due to their output impedance far too high, Nelson Pass' F7 power amp wasn't ideal but feasible, but the best companion for today's was my 135wpc 925 integrated. Zero feedback design? Check. High output impedance? Check, 0.5 to be exact, which leads to not quite perfect but still respectable DF value of 16. If this wasn't the golden ticket, it must've been silver at least. The Brit quickly proved to be tailored well enough for the Nenuphar job to leave specialist valve cravings at the door. Shortly after the very first audition of my Nenuphar loaner fed via the 925 neither I felt the need to pursue any other route, nor I had the notion of missing something crucial. The extra input in form of my FirstWatt F7 fed via Thöress DFP line stage sealed the deal.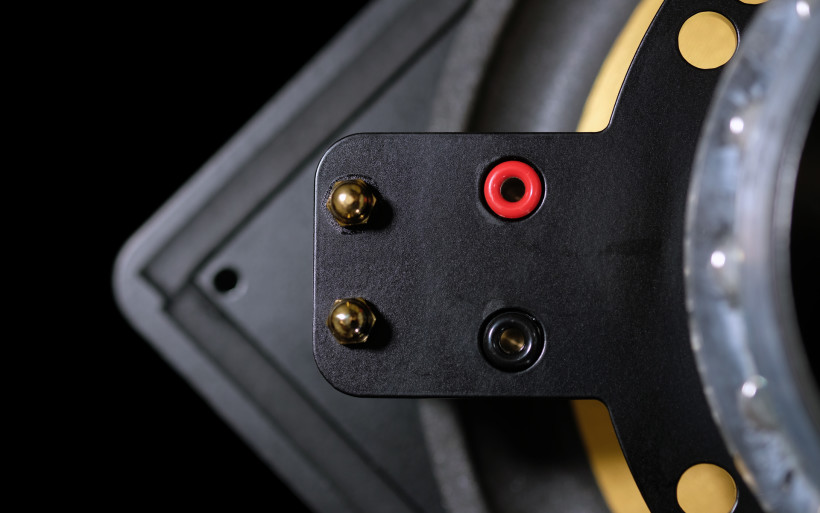 Once the compliance matter was sorted, it was time to address positioning inside of my audio chamber. Today's boxes weren't fussy at all on this count. The best performance was achieved with them just slightly angled and about one meter away from the front and side walls. This caught me off guard, with such products lots of small adjustments are usually the case, but the Nenuphar's needs were clearly lower. After a short listen I thought that a more generous tilt would up the ante on accuracy and focus, but it didn't. Elevated HF and image locked in tightly between both loudspeakers led to the clear performance plunge. Then both cabinets were moved closer to the front wall, which amplified their bass response just as predicted, but in my room it was an overkill. In effect, the very first place for them turned out to be the best one I could find.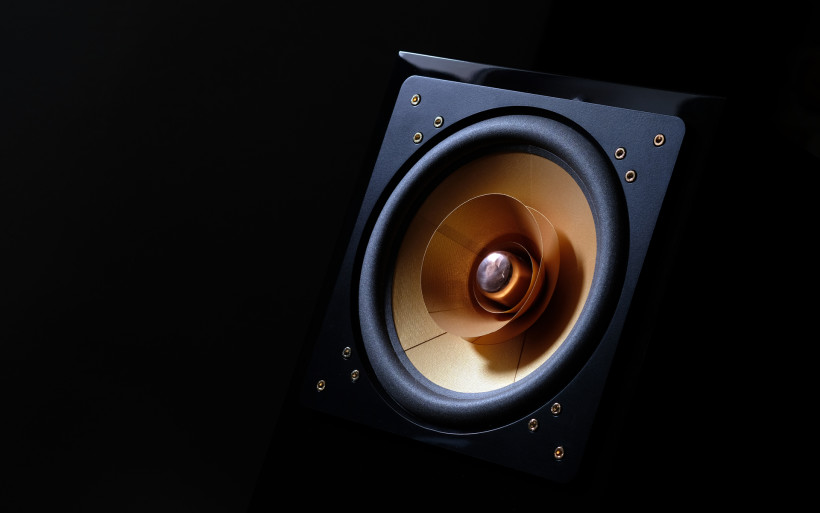 Prior to hosting Cube Audio Nenuphar at my place, I viewed it as an unusual and very capable specimen, at least that's the impression I got past hearing it connected to different valve amps at various shows. All gathered evidence told the story about a performer of enormous potency for the breed and rightfully so, but something different happened once it actually gave the first sign of life in my room. I could simplify by admitting as early as now that Cube Audio's TOTL model sounded complete, open, linear etc. It did all this indeed, yes. But most importantly, very shortly it morphed from yet another assignment to something far more entertaining. The Nenuphar invoked the sensation of a major celebration with yours truly very lucky and privileged to partake in it on a daily basis. It was nothing short of a proper aural feast.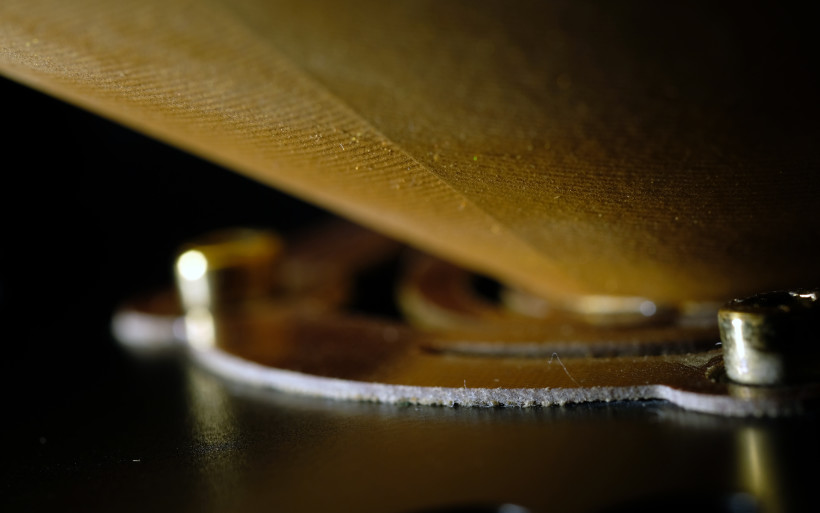 It's one thing to hear impressive downstairs reach, the other is to actually feel it pounding and palpable in your chest. The Nenuphar had this in spades, just a brief listen to Hecq's "Steeltongued" was all it took to properly introduce me to its crazy downstairs behaviour. It reached very low, was always fabulously elastic and when its hits connected, no apology was included. Even the most complex bass lines the Nenuphar turned into child's play, yet always had high class whilst doing so. No other full-range specimen I'm familiar with came any close to it on this count, ditto vast majority of regular products I auditioned in the same room.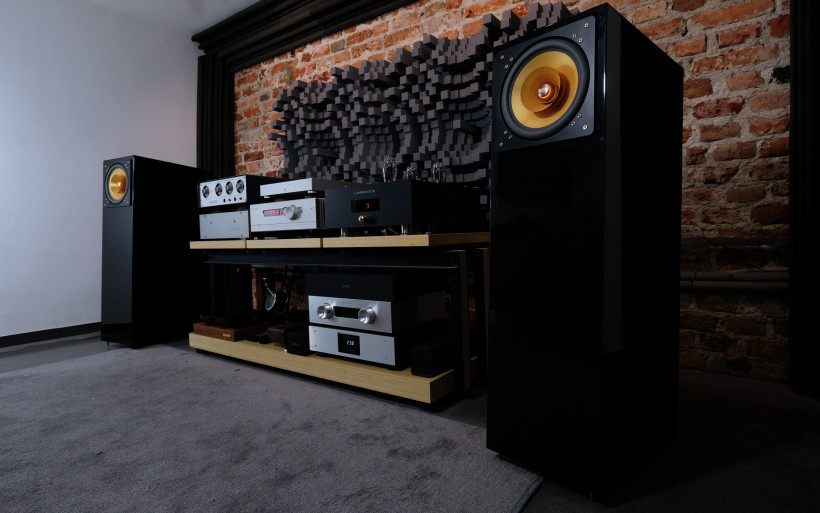 Cube Audio Nenuphar always acted accordingly to what was on the musical menu, but not even once it sounded bloated, sluggish or fuzzy. Not even the tiniest boom it invoked in my listening place. Its downstairs never sounded angrily stiff, abnormally tense, desaturated or incomplete in any way. Very quickly I realized that today's could take lots of power with dignity and was always completely distortion-free; as clean, moist and insightful as per usual. It seemed to just scale with it infinitely to subsequently deliver more and more torque with no drawbacks. There were situations where the only preventive measure from pushing higher with SPL was my own common sense. The Nenuphar clearly could go way beyond what my ears were willing to intake, yet always was in iron control and it never shouted. Upon demand it acted like a dynamically gifted open-throated wildling, completely liberated from any restrictions associated with its kin. It was fearless, yet never overdone.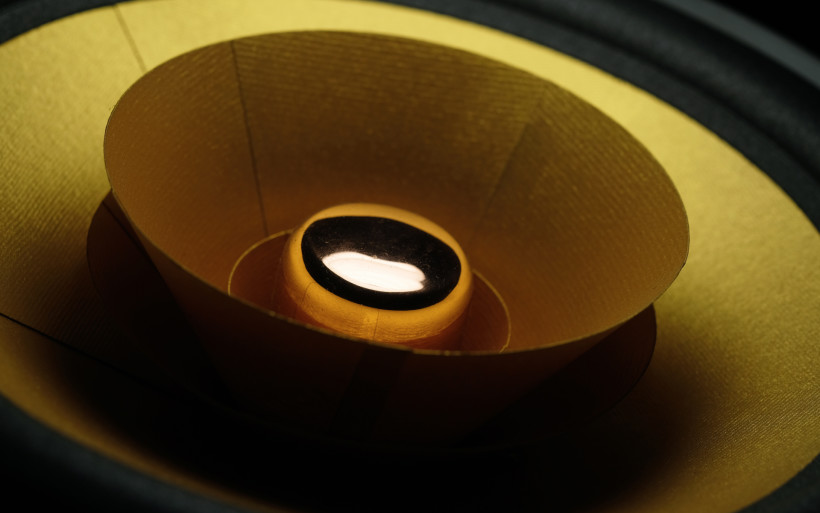 Everything the Nenuphar did above bass was no second-grade either. On the contrary, midrange is where such purist products shine and today's truly delivered. Its point-source transducers provided tremendously direct, immediate, clear and open experience, as euphonic and expressive as my playlist allowed. The sensation of finely sculpted very much alive and marvelously isolated virtual shapes was constantly on; I had all vocals as distant or intimately close as they could possibly be, but always internally moist, perfectly visible and pinpoint accurate regardless of a scenario. If a given recording had i.e. female lips almost touching a mic, that's exactly what was provided in utmost direct fashion. To a deep degree I could hear and feel such intimacy.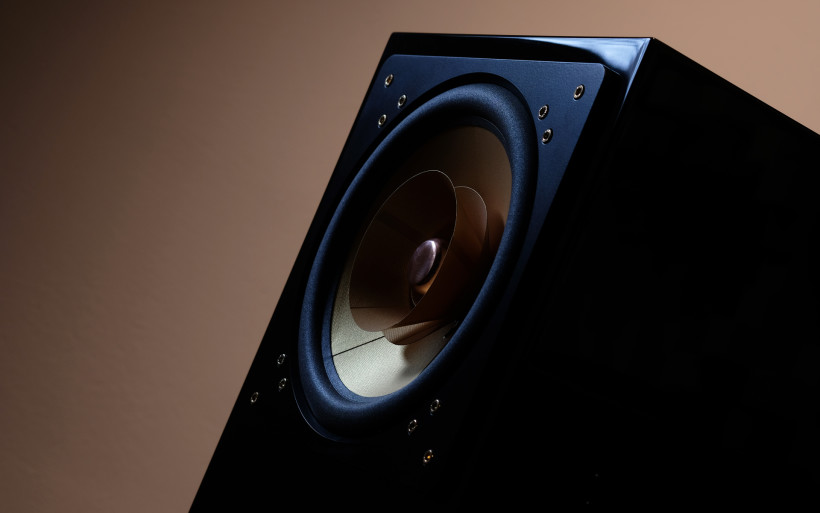 Potent bass foundation could easily turn many products into high-performance brutes with little attention to anything else, but this wasn't the case with the Nenuphar. Its downstairs slam, generous textural tissue and fabulous elasticity weren't primary attractors but supportive measures, which went hand in hand with everything above. Today's was capable of immediate mood shifts; it went from mad bass monster to utmost sensual, polite and fully domesticated creature. In a way it connected two usually opposite worlds; quick, agile and bold with fetching, euphonic, pleasantly organic and rich. However, tremendous directness and insight were always engaged regardless of a given track's core flavour, pace and tonal emphasis. The ability to display everything not in forceful and blunt but very much civilized and tasteful fashion my ears have found impressive, internal coherence and elegance stripped from any flashiness even more so.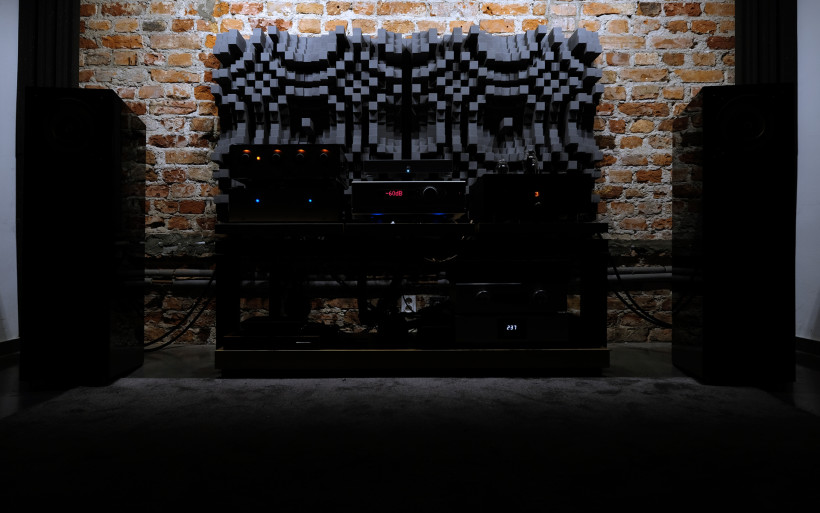 One driver doing all the work always makes a promise of great accuracy and this review's specimen was no different at my place. Due to this feature and inherent directness, the way it painted all virtual sound sources was not only admirably clear, but also borderline physical; unbelievably vivid and present to a point of instruments and voices being with me in the same place right here and now. This very sensation has to be witnessed in order to be fully understood, words don't do justice here.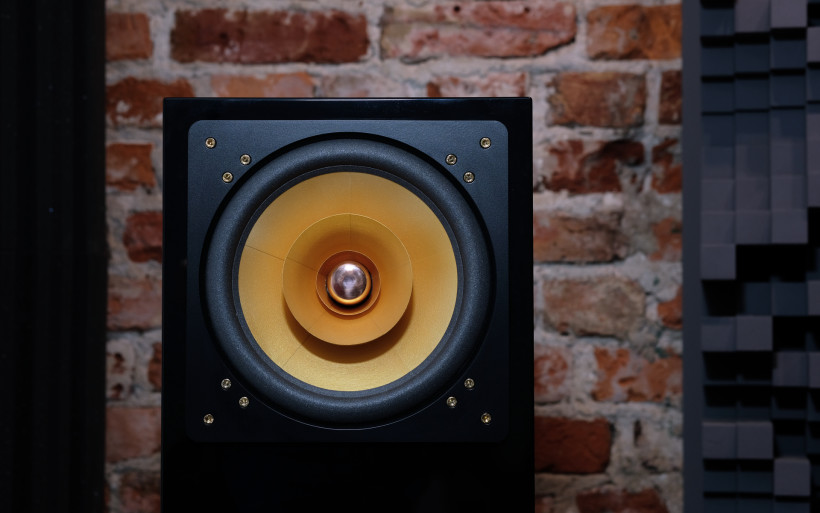 Cube Audio Nenuphar was free from any dilution and capable of truly lifelike acts, which it suspended in spectacular space developed in every direction. Its agile behaviour created the feeling of enormous amounts of air pushed my way, which rendered even large complex orchestral plots just as effortless as everything else was. It's up to a debate whether one would enjoy such music even bigger, feistier, dynamically wider and by principle rendered via times larger cone surface. But to my ears and taste, the Nenuphar nailed repertoire even this challenging. During my time spent with this product there were only two things missing; lust for more scale and any signs of struggle/compression. I was perfectly happy with what was already provided.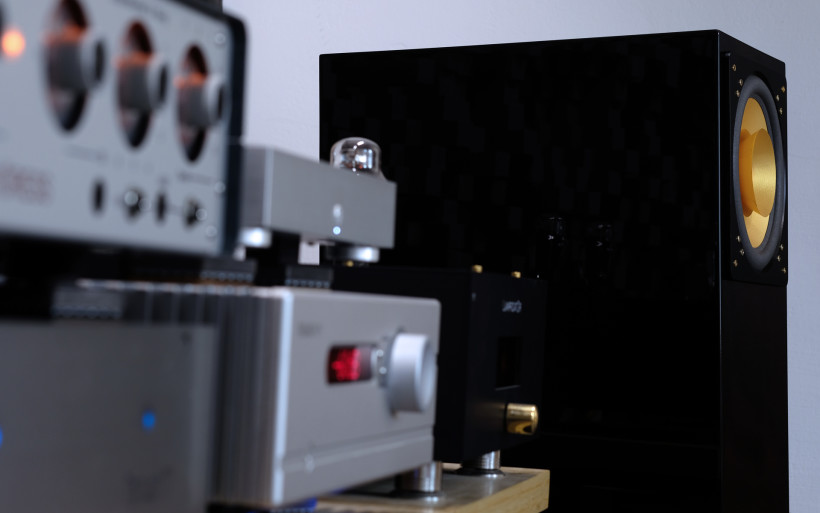 This review's product might seem as a do-it-all case and to quite an extent it was. Its audible linearity, acceleration, openness, downstairs reach and top end extension indicated so. Still, it's a full-fledged widebander and it acted like one in my room. In spite of high-performance attitude normally off the table for such goods, the Nenuphar sang in inherently very expressive, charming and seasoned way, that was heard loud and clear. How vividly and intimately it painted vocal lines, how sonorous its string plucks were and how explicitly all this was served, well, that's the unescapable and intoxicating part. Today's simply wasn't merciless for music in any way, it didn't make it soulless and stripped from harmonic content. But at my place the Nenuphar handled it in fashion beyond reach of other similar products known to me; it scored higher both on euphony and torque. In the world of amps it'd be a valve deck of top level sophistication, but augmented with downstairs shove of muscular class AB amps.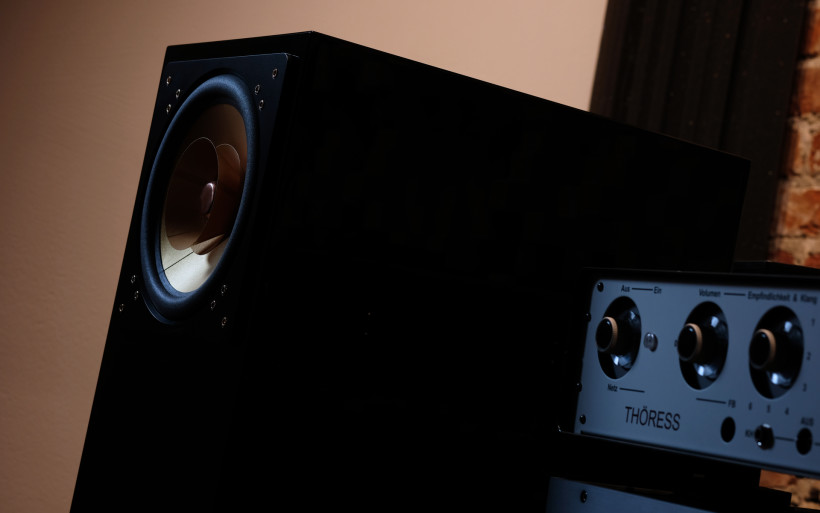 Once the Nenuphar's performance with my Trilogy 925 was mapped, it was time to move to the two-piece set in form of FirstWatt F7 fronted by Thöress DFP line stage. As expected, the latter scenario netted audibly drier and stiffer result. Some textural moisture and heft now gone spelled clear drawbacks. However, sensible snap, downstairs reach and speed increased, which led to elevated openness and extra excitement with repertoire based on real instruments. With the two-piece set my Nenuphar loaner kicked harder and was naturally wilder, which was the clear input of the line stage on duty, already mapped to behave like so months ago. But even more insight, euphony and tangibility the F7/DFP set provided versus the 925 was the most surprising turn of events.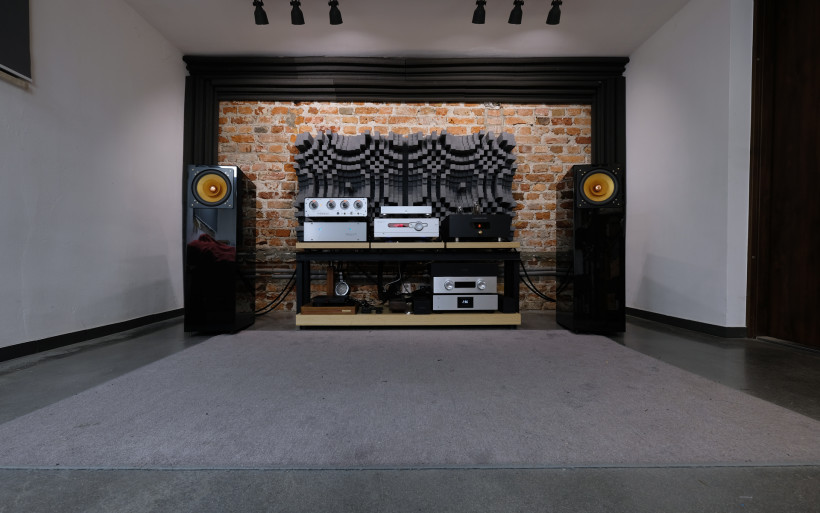 In a way the meta shifted in the clear direction, to my ears related to two distinctively different core flavours more than anything else. The 925's darker, milder and warmer approach contrasted with the two-piece team's even more insightful, effortless and open-throated attitude, yet leaner, more lit up and spicier. The two-piece input was also more fit for low level night auditions and it scored more points on counts related to sheer sophistication; sensibility, vibrance, smoothness and organic touches. But these disparities aside, the Nenuphar shared its time between listed hardware evenly, I simply didn't find one that would edge out the other significantly enough to ditch it. Both setup ends provided nothing short but joy served in two distinctive ways.
Summary
Several visits to Cube Audio's rooms at various shows, Srajan's story plus my own experience with this company's Magus, all significantly raised the bar for its Nenuphar model. Not only it surpassed my fully justified high expectations by a proverbial mile, but also flourished into a terrific performer way beyond reach of other full-range products I'm familiar with.
Cube Audio Nenuphar might look and feel way too regular for its steep ask, which elsewhere would get us more stuff dressed sharper. But as a representative of the very purist full-range breed, today's doesn't need anything above what it already has. It's as compact as it can be to do what it does without any auxiliary measures involved. Team Cube pushed the full-range topology truly far, which resulted in an extreme affair capable of breaking free from boundaries typical for such products. This spells extensive R&D, innovation and my loaner's still sane frame for what it is. All this has to be reflected on the final tab, whereas in-house assembly on the Polish soil, costly CNC machinery and regular distribution model contribute to it. Cube Audio's F10 Neo transducers alone can be had for far less. Should you feel DIY, by all means you can find those 10-inch marvels a new home.
Two years ago Cube Audio Magus proved me that specialist full-range loudspeakers can be fully domesticated and free from many downsides usually associated with such goods. This review's Nenuphar quickly reassured me in my findings and truly delivered where it mattered the most, on performance it scored ridiculously high notes. During its stay at my place, it swiftly blew away several seasoned aficionados who visited me, not even one had seen it coming. But most importantly, it left me speechless enough times to emerge as one of the finest loudspeakers I've came across regardless of price and type. 'Till next time.

Associated Equipment:
Retail prices of reviewed components in EU (excl. tax):
Cube Audio Nenuphar: €15'900