Polish Mediam company is known for big scale live events organization on a professional and complex level. Laser effects and other things of this sort happen as well. But a while ago a new brand under Mediam wings emerged. It's know as Divaldi and its AMP-01 headphone amplifier model stirred Polish market a bit. Now it's high time to bring said device to global attention. Enjoy.
Introduction
Mediam's owner – Włodzimierz Duval – is in the audio game for several decades now. In said gent's case, it all started in the 80s. Portable audio solutions capable of handling big club environments with sound and complementary AV additions turned out to be the core business. After all these years it still is in fact. But something obviously had to happen along the road. At some point Mr Duval shifted his attention to home audio of high calibre. As an engineer, he wanted to create something of his own. Once he met another skilled tech – Waldemar Łuczkoś – things finally started to shape up in fashion Mediam's CEO wanted to. Fast forward to 2010, Divaldi brand is officially introduced to local market. From the very beginning it gained lots of interest in Poland. Not without a good reason, but we'll get to that later on.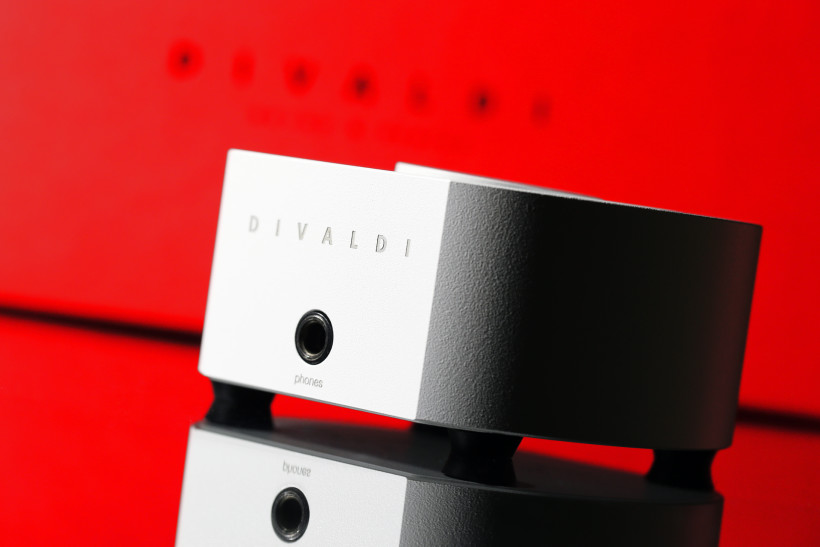 For now, several additional informations are in order. The most prominent part of Polish Audio Video Show exhibition in 2015 was English Living Voice Vox Olympian system. Awfully expensive, yet spectacular and somewhat intimidating, this marvel was shown in Warsaw thanks to Włodzimierz Duval as he's Living Voice official distributor in Poland. It goes rather without saying that with setup of this calibre in Mediam portfolio, no prisoners are taken. But the point is that said Polish company's main man is very dedicated to what he does. Normally I wouldn't even mention about it. But I've met, talked, had a laugh and agreed on many levels with him. Enough to know that he's an enthusiast above all else. The same story goes with Mr Łuczkoś, he knows his technical playground indeed. It actually comes as no surprise that these two individuals work together. And if one is curious about Divaldi name itself, Duval pronunciation is Dival, and Waldemar Łuczkoś is known to his friends as Valdi. This mystery should be rather simple to solve now. And Antonio Vivaldi association, an obvious coincidence in this Polish case, undoubtedly ads some glamour on top.
Build
This review's main dish is known as Divaldi AMP-01. It's a headphone amplifier with a twist, it has a phonostage input on its back. To make things even more odd, said product is very small, to a point where it's perfectly accurate to call it tiny. There are many small headphone amplifiers on the market these days. But AMP-01 is a pure class A discrete affair, which measures mere 5,3 x 11,5 x 10,2 cm (H x W x D) and weighs about 0,65 kg. From usability perspective, these numbers indicate that this Polish machine is of a semi-portable breed. To a degree that's about correct. But AC is needed nonetheless.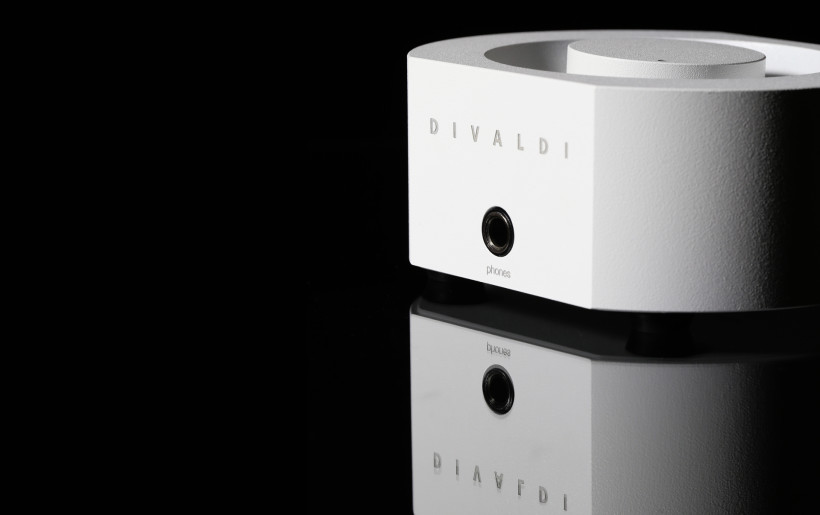 The product comes in a rather large and fancy red box, generously filled with foams. AMP-01 and a separate power supply sit inside. The latter is quite big and heavy and – what's curious – not an SMPS type but transformer based (16V / 1A AC). The formers power output is 800 mW (3,5W peak) under 30 ohms load. The product has a frequency response of 20 – 20 000 Hz (+/- 0,5 dB), 0,1% THD and gain of 20 dB. As far as the specs go, that's about it. But what's crucial is that innards are discrete, mounted in a through-hole fashion and each channel has its own power supply. That kind of topology indicates that Divaldi guys mean serious business. It can't be described in any other way. By the way, AMP-01 is made in-house. All components are measured and paired, at least that's what people responsible for this project say. The power consumption is rated at about 15W maximum.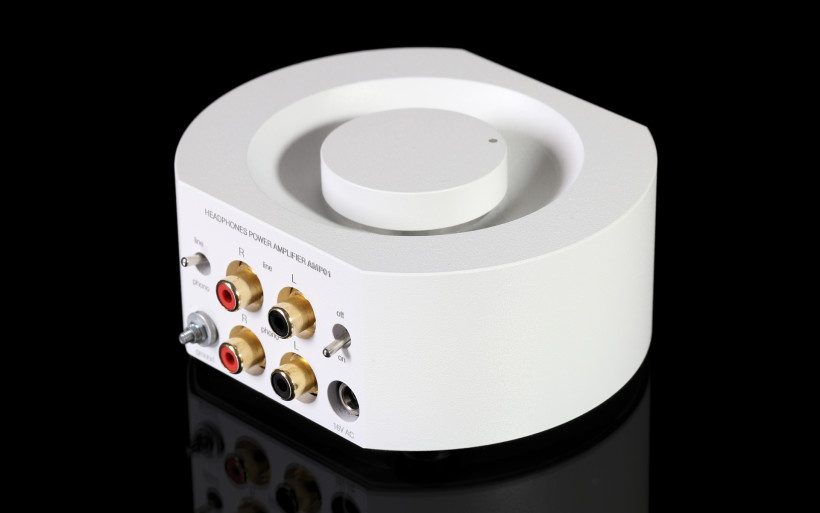 Divaldi AMP-01 is a headphone amplifier in the first place, yet it also has a MM cartridges capable phonostage built-in. This is a purely analogue device, it has no DAC. In order to get the music going, one needs a pair of headphones, a transport and a source. The simplest thing to do would be to feed AMP-01 with a signal from a laptop via 3,5 mm to RCA cable. But sound wise this is no ordinary amplifier, it'd be good to have a decent d/a converter nearby to squeeze every bit of performance out of it. Alternatively, turntable alone is another option. Yes, alone, nothing else is needed and to many black magic fans three piece setup (headphones+AMP-10+turntable) will surely be very appealing. Of course if our Polish product performs decently, we'll get down to that in a minute.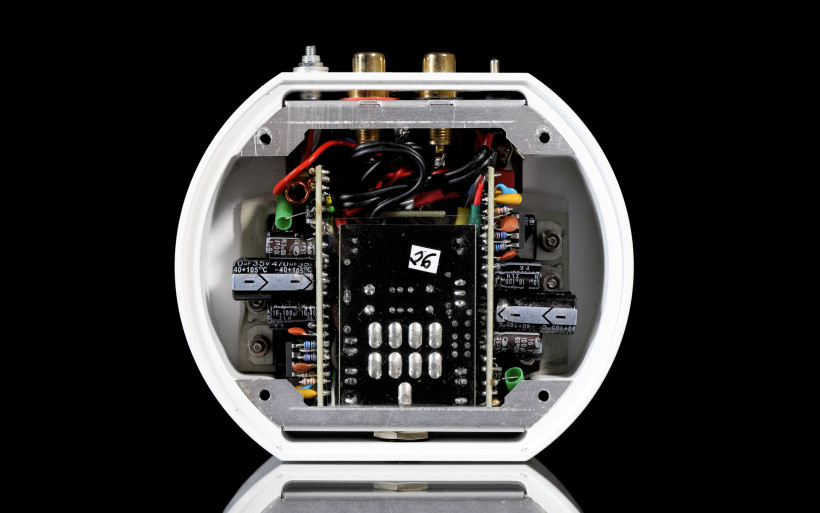 The Polish machine's enclosure is made out of one aluminium block and it looks very decent. Because of its peculiar shape, many people probably would think of it as a remote control of some expensive high-end audio equipment. Divaldi AMP-01 looks rather minimalistic and what's the most important, its more oval than rectangular shape alone makes it quite unique. Add small size on top and one jewel alike beauty is the visible outcome. But the amplifier's finish is also very meticulous, way above its price range. The assembly is very good, nothing spoils the view. The person responsible for AMP-01 visuals is Piotr Jagiełłowicz, Polish Academy of Fine Arts graduate. Prism alike blocks are both boring and passe in his book obviously. It's hard to argue with that and Divaldi's smallest creation serves as a solid proof.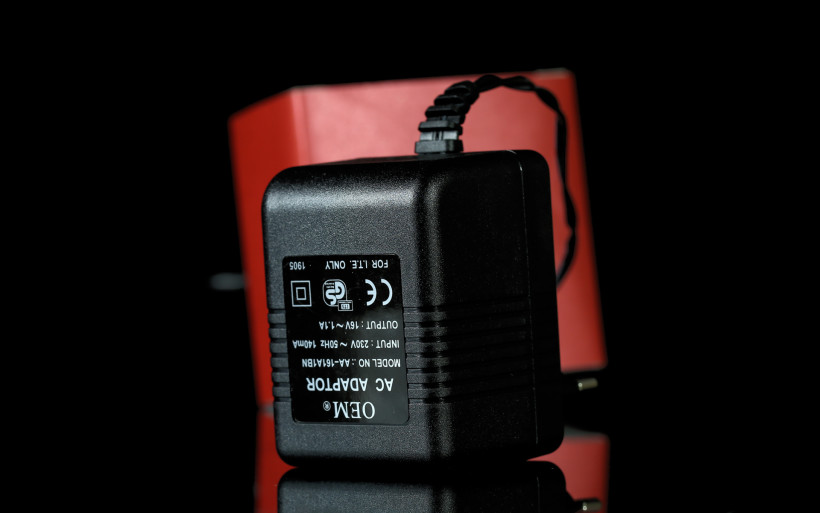 The device has only 6,3 mm headphone out on its front. The designer wanted AMP-01 to be as visually minimalistic as possible, hence the rest of useful things went on the product's back. It's quite crowdy there. Line/phono switch with grounding pin nearby sit on the left side, on/off switch and AC socket are mounted on the right. RCA inputs (1x line and 1 x phono) are placed between these. On product's top there is a spherical recess with large, presumably ALPS based aluminium volume knob. Once AMP-01 is powered on, said regulation element exudes warm yellow light on the round surface below. It looks very, very nice.
Sound
If the smallest dogs are the loudest barkers, Divaldi AMP-01 represents chihuahua's attitude literally. The reason is very simple though, this particular amplifier sounds very powerful and that is exceptionally easily heard. It's not a case of slightly or mildly elevated dynamics, nope. Sheer punchiness and speed are Polish amp's main features. To put it in proper context, with HiFiMAN-s HE-1000 planar headphones, Xonar Essence III sounds mild in comparison, gentle. Everything checks out in the former's case as said planars deliver very enjoyable experience overall and often regardless of the setup. Yet with AMP-01, HiFiMAN flagship's sound becomes much more involving and direct as directness is the natural outcome of such presentation. It gives the sensation of music being present. Does this mean that Polish product can't be mellow and relaxing? On the contrary, it can in certain situations, namely with gentle music. But it usually shifts listener's focus to aforementioned aspects in a rather obvious way. Mellowness versus directness then? Yes, that exactly. Pick your poison.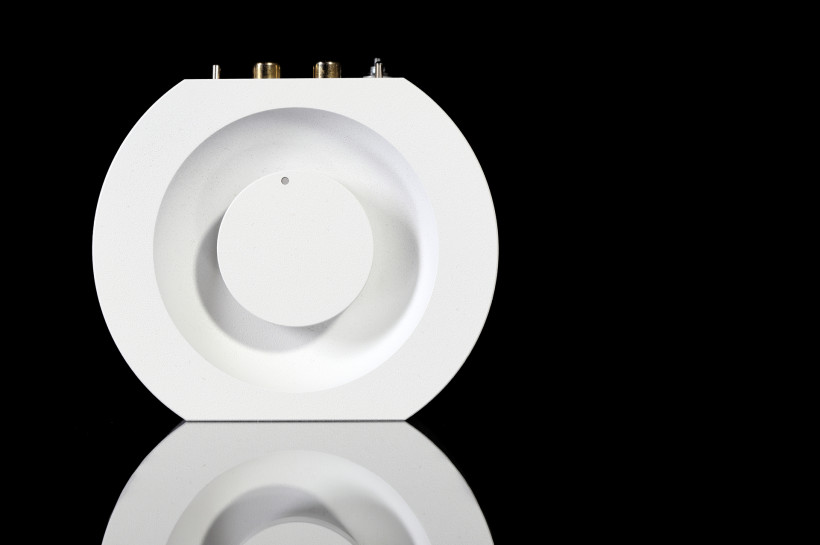 Discrete class A headphone amplifiers tend to have highly saturated sound. This was the case with Nic Poulson's 931 and 933 models of Trilogy brand. These fine machines can deliver both density and speed and AMP-01 isn't too far off, it sounds vary similar in fact. I can't say to what degree as  English amplifiers left my crib months back. But based on my experience gained a while ago, I'm quite confident that Polish product shares similarly thick and fast sound signature. Dynamics and density served together in an equal fashion is a great thing to hear. One delivers joy whereas the other prevents the sound to become overly muffled and unclear in the process. This kind of a performance is very likeable, even addictive to a point and surely hard to pull off. To make it short, AMP-01 delivers it without any hiccups along the road. After taking said device's price into consideration, this is unexpected yet very pleasant surprise nonetheless.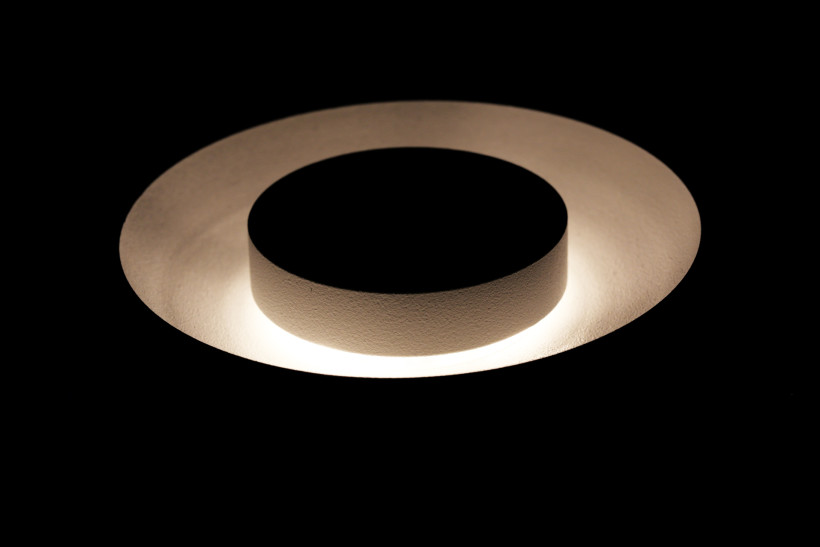 Xonar Essence III handles things differently. It's dense as well, yet of much lesser feistiness. It aims at greater balance. It seems that this device wants to please as many tastes as possible, is not showy at all and sounds somewhat safer than AMP-01 at first. But practice shows that after several switches back and forth between these two, the former doesn't grasp every piece of music there is, certain parts of it are served in more veiled way. Not to a point to be missed completely, yet too withdrawn. With sharp headphones this still might work, though directness AMP-01 represents is quite helpful. Listener doesn't have to search for certain sounds in well-known music as these are simply equal part of it and come in effortlessly. Subjectively, that kind of ease in detail retrieval is seductive and much appreciated.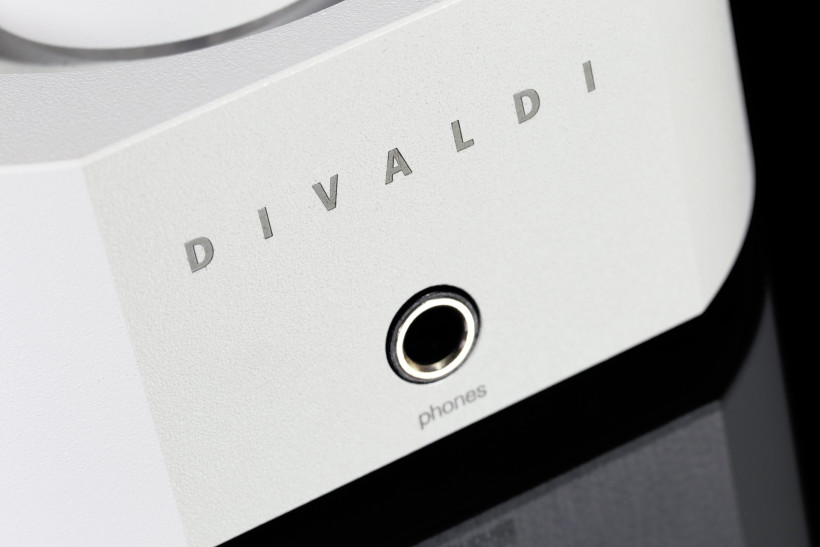 Divaldi AMP-01 delivers direct, moist and fast sound, which is placed in big, multilayered, airy and well-organized space. Because of said blend of features, the outcome is invigorating and fresh. Additionally, the result is of more vivid than plainly warm nature and this is something to behold in sub €1000 headphone amplifiers price range. Not too long ago, my main headphone rig consisted of Sennheisers HD800 and Questyle CMA800R. The former is known to be amplification demanding product whereas the latter delivers what's needed to make it sing. At that time I had a pleasure to audition Divaldi AMP-01 for the very first time and in well-known environment. In short, it held its ground firmly against CMA800R model with HD800. Even though Polish machine was audibly behind here and there, the outcome with Senn's was very enjoyable. That's a rarity to write about these cans, usually it's the other way around. Point being, Divaldi AMP-01 can handle sharp and thin sounding headphones. It also performs nicely with relaxed HE-1000 and alike. In such case it injects air and dynamics to the sound yet without any saturation takeaway. That's a win-win.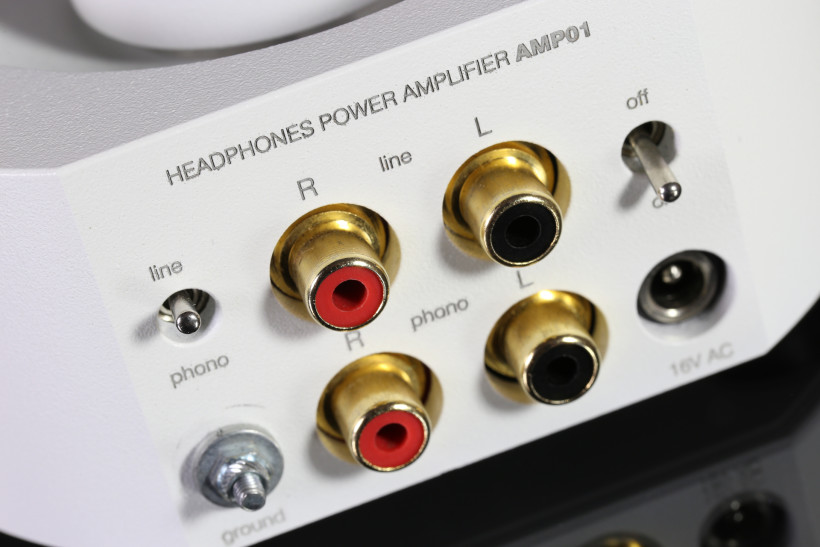 It's already known what the most prominent AMP-01 features are. But which ones are its weakest links? Well, the product isn't exceptionally smooth, it lacks a bit in that regard. Trilogy 931 handles this aspect better and is less grainy, the same story goes with Questyle CMA800R. This remark is based solely on my memory, but the difference between said products is distinctive and well-remembered. Divaldi AMP-01 also has slightly elevated upper frequencies with rather short decay. This is not a deal breaker, far from it in fact, yet the indication of where quality differences between our Polish device and products of higher tier are to be found. Additionally, AMP-01 paints rather stiff picture, softening touches are quite mild. In any case, after transitioning from Xonar Essence III, the music has similar density, but at the same time is faster, airier, more clear, expansive and present. With headphones listed below, this battlefield had only one unquestionable winner.
Summary
Divaldi AMP-01 is another great example of a device small yet exceptionally present. Many aspects indicate that this is a seasoned and well-thought performer. It's here. Subjectively, the product looks gorgeous. There's no randomness in its design, Piotr Jagiełłowicz did the job as right as it gets. Many headphone amplifiers aren't built to serve as ornaments, the opposite scenario often takes place. But subjectively, AMP-01 will be a very nice and subtle addition to many desks.
Said Polish device is not only visual stunner, it performs very well too. Discrete class A headphone designs usually sound good and I'm happy to say that AMP-01 fits this description on many levels. When speed, control and generous density are desired, this is the product that should be taken into serious consideration.
And lastly, Divaldi AMP-01 surely looks and performs like a €899 device, its price to performance ratio is generous to say the least. All things considered, it is priced right. But what's also important, this Polish jewel has the attitude no other headphone amp known to me has. It's unique and enchanting, hence worth attention of many headphone individuals out there. Bravo!
Associated equipment:
Headphones: Meze 99 Classics, HiFiMAN HE-1000
Amplifiers: Xonar Essence III
Digital sources: Xonar Essence III
Headphone cables: Forza AudioWorks Noir Hybrid
Music: NativeDSD
Playback platform: Roon
Retail prices of reviewed components in EU:
Manufacturer: Mediam