FiiO's aim is to deliver the best bang for enthusiast's buck as it gets. It has been proven many times already. People who are after affordable, yet reliable and safe audio goods know that. And now, FiiO X5 III is yet another measure to do this task right. Oddly, this DAP doesn't look like a mid tier performer at all. It aims much higher. Enjoy!
Introduction
Among many DAP related companies present on the enthusiasts' market, three stand out of the crowd; FiiO, HiFiMAN and Astell&Kern. It's easy to name at least several more, be it Questyle, Sony, Lotoo, iBasso or Cayin. But above-mentioned three are the most popular, with the most generous DAP portfolio, at least that's my impression. The last one of this threesome is the most prestigious, that goes rather without saying. Astell&Kern products are exceptionally well-made and sound very good in general. HiFiMAN gets the job done in the sound quality department, it surely keeps up, but in terms of fit'n'finish is lackluster in comparison to its competitors. That's obviously seen and indisputable. FiiO's offering is the most affordable, hence it shines in different light. In the world of $3'000+ DAPs, said company's flagship model is sold for four times less. Very reasonable for the coin, FiiO DAPs aren't up to a fight with upper echelon representatives of both HiFiMAN and Astell&Kern. Everything's in order then? Well, not exactly.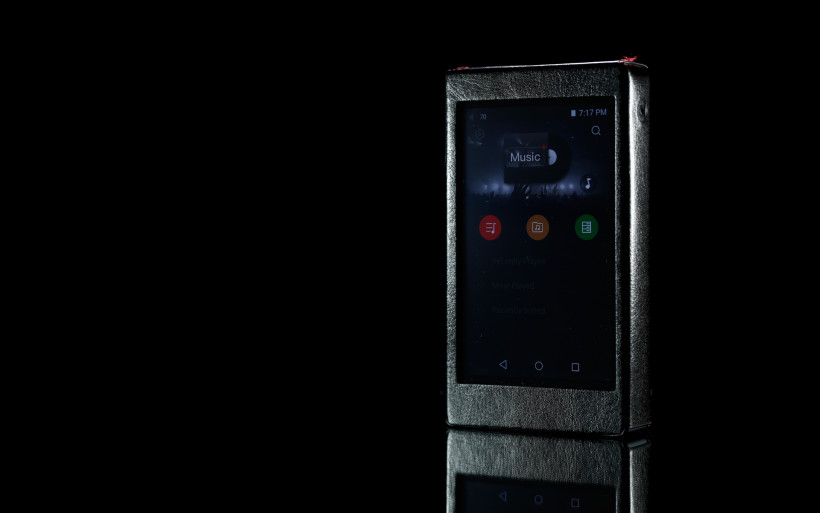 FiiO pays a lot of attention to build quality. And, to be frank, it gets the job done much better in this regard in particular in comparison to much pricier HiFiMAN products. That's very odd, yet factual. The latter company is all about sound quality, whereas UI and assembly are far behind. The former aims very high here. Its X7 top tier performer released in late 2015 already gave us some insight about what's going to happen. And now the third generation of the most recognizable DAP among FiiO flock – X5 – shows bluntly what's what. This company is after Astell&Kern. Please take a look at the pictures. All clear? Good! Then let's move on.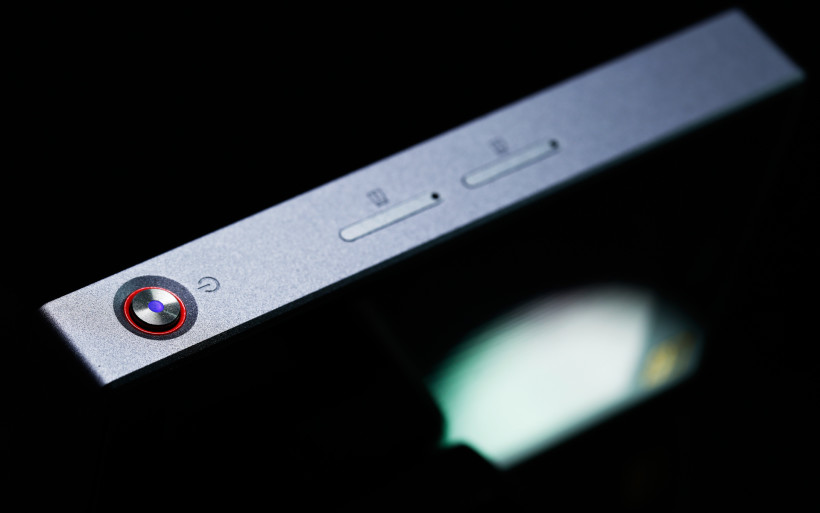 The very first FiiO X5 was a decent machine. Very robust, with rather nice sound, clickwheel based UI and nice screen, it stood firmly among other mid tier DAPs. It simply was able to satisfy many customers several years back and without burning holes in their pockets. X5's price-to-performance ratio was generous to say the least. This device's 2nd generation was slightly lighter, sounded better and exploited similar interface. It was a safe upgrade, yet not revolutionary. Then X7 came. Physical buttons and wheels based interface was mostly gone, a nice touchscreen was used instead. This machine sounded better in comparison to the second X5 and allowed one to use different amplifiers. FiiO X7 was a case of natural evolution. In order to keep up with the competition, touchscreen, WiFi based streaming and some other things had to be implemented. The third generation of X5 follows in the very same vein, yet with a twist. This portable deck looks and feels much better than pricier X7. It resembles nothing FiiO has done thus far. Said DAP looks like a product made by Astell&Kern and no other manufacturer. X5 III as  said company's rip-off, then? Not exactly, but the inspiration is quite obvious.
Build
FiiO X5 III arrived in a small and quite fancy box loaded with foams. Two cases and one short 3,5 mm to RCA cable were found inside. This review's loaner was in several other reviewers' hands and what's missing is a small pointy rod, surely helpful in opening microSD card slots, microUSB cable and the main box cover. Not a big deal. Both cases are very good. One is made out of silicon, whereas the other is of leatherette kind. These protective covers fit the product perfectly and are exceptionally usable.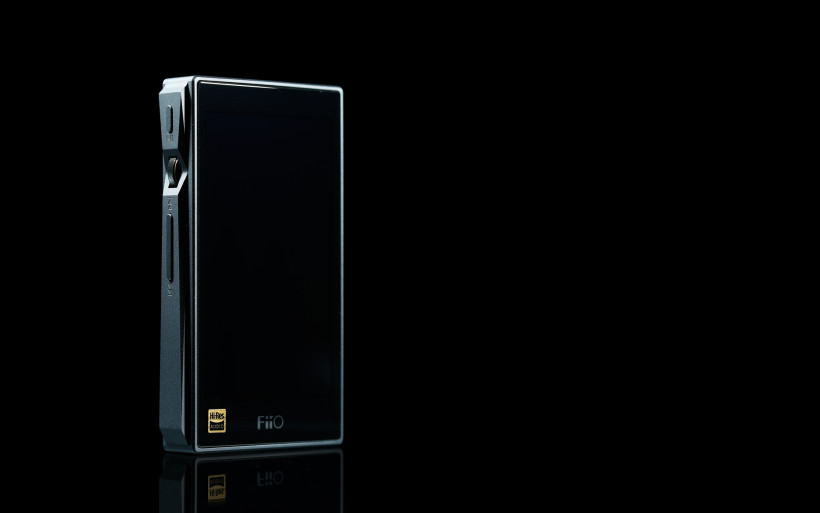 FiiO X5 III is one of those DAPs who're said to be almost smartphones. Picture a nice 3.97" IPS TFT touchscreen of 480×800 px resolution (that's decent 233 ppi) on said product's front and nothing besides that, no buttons. That's unusual in the X5 family, its previous models were completely different in this regard, dare I say worse. After all, we got used to big and fancy touchscreens of our phones, didn't we? Having said that, X5 III resembles X7 model by the same company and many Astell&Kern machines as well. That's the way the cookie crumbles these days.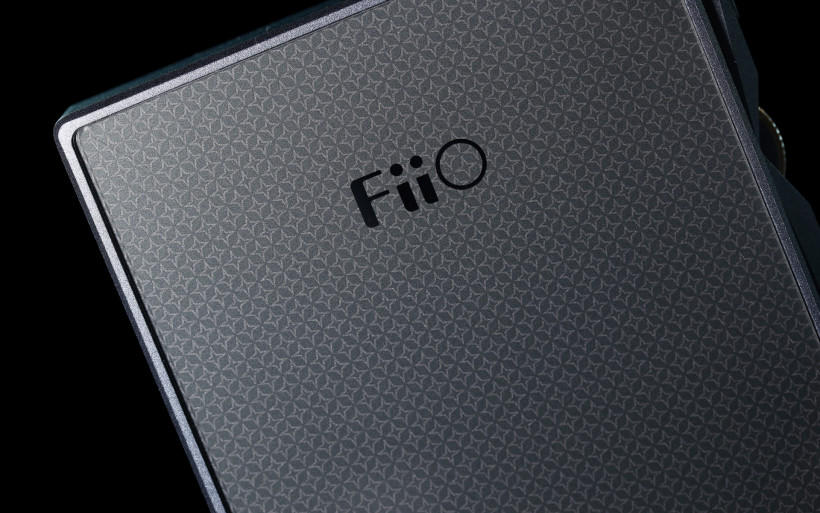 FiiO X5 III is quite big and heavy. It measures (W x H x D) 66 x 114 x 15 mm and weighs hefty 186 grams, hence surely is felt on hand. The enclosure is made out of CNC milled aluminum, available in three finishes; red, titanium and black. This review's loaner is the middle option. Its top is clean, on the right side there's a power on/off button loaded with a nice blue LED. A bit below there are two microSD trays. In order to get to these, one has to use something pointy and stiff. Many smartphones exploit such solution. And since we're at memory stop, FiiO X5 III has 32 GB (+/- 26 GB in practice) of internal storage, it can work with cards up to 256 GB of capacity. That's 500 GB+ of music in total, plenty for portable use.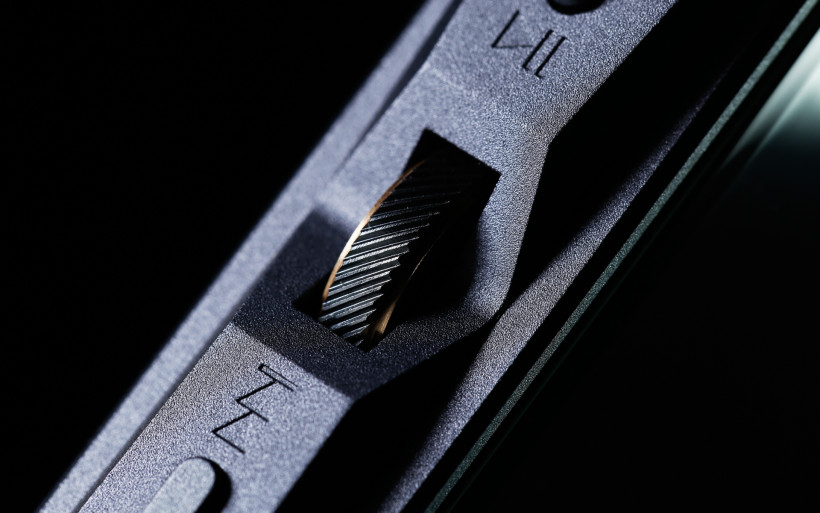 Our machine's left side sports play/pause button, rotary volume knob and pre/next track controls as well. Starting from top, said elements are placed in that order exactly. Buttons are firm and easy to use. The volume knob is properly clicky, feels substantial and – again – is very nice to use. 3,5 mm headphone out, 2,5 mm balanced out, microUSB (data transfer/charging) socket and 3,5 mm line out/coaxial out combo are on the product's bottom. FiiO X5 III top and back are clean. Well, mostly. The latter has no sockets or UI controls obviously, yet is quite glossy and covered in a peculiar, star alike pattern. Subjectively there's nothing to dislike. YMMV, though.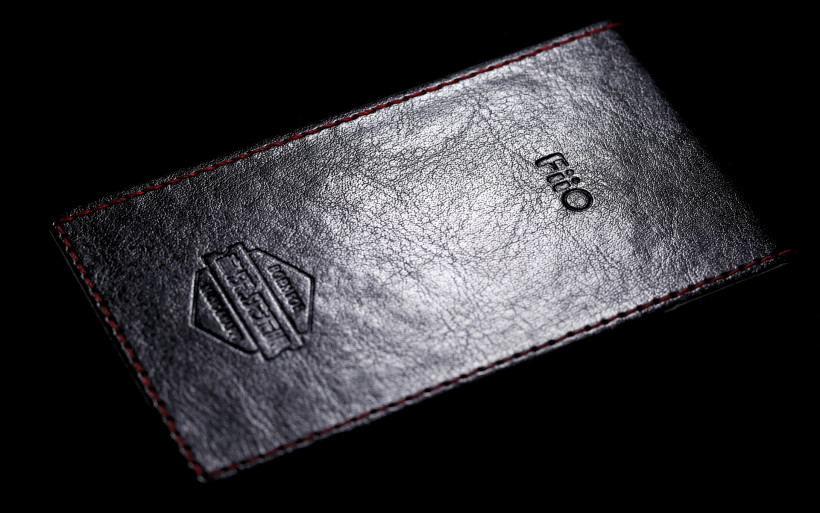 The product's innards are not out of this world, but decent to say the least. It's based on two AK4490 d/a converters, two OPA1642 LP filters and a pair of customized OPA426x amplifiers. Two crystal oscillators handle DSD/44.1/88.2/176.4/352.8 kHz and 48/96/192/384 kHz signals respectively. OS is 5.1.1 Lollipop. Yes, that's Android in its full glory and 1.4 GHz RK3188 SoC chip on-board handles it quite nicely. That's not a smartphone alike experience yet, but quite enjoyable nonetheless.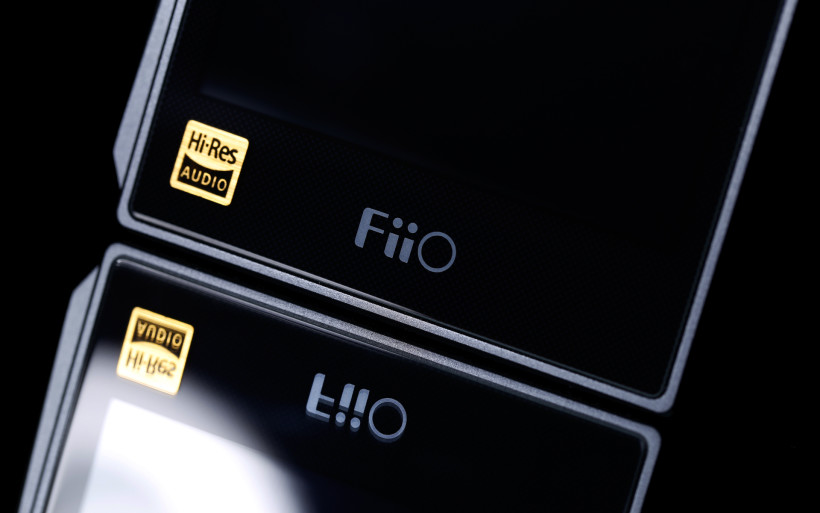 As far as features go, FiiO X5 III is a beast. This portable deck can be used not only as a DAP, but also as a battery based DAC. It sports WiFi and aptX based Bluetooth modules, hence it's factually correct to say that it's truly versatile. Tidal or DLNA? Yes, that's perfectly possible. Not everything works each and every time, but the overall experience is quite decent. The product supports vast majority of popular files and densities, up to DSD128 and 32 bit / 384 kHz PCM. And since it's based on Android, third-party apps are supported. Balanced headphones are welcomed, so are external amplifiers via latest X5's line out. Coaxial out is something this scribe uses from time to time and in case of described machine it works as intended.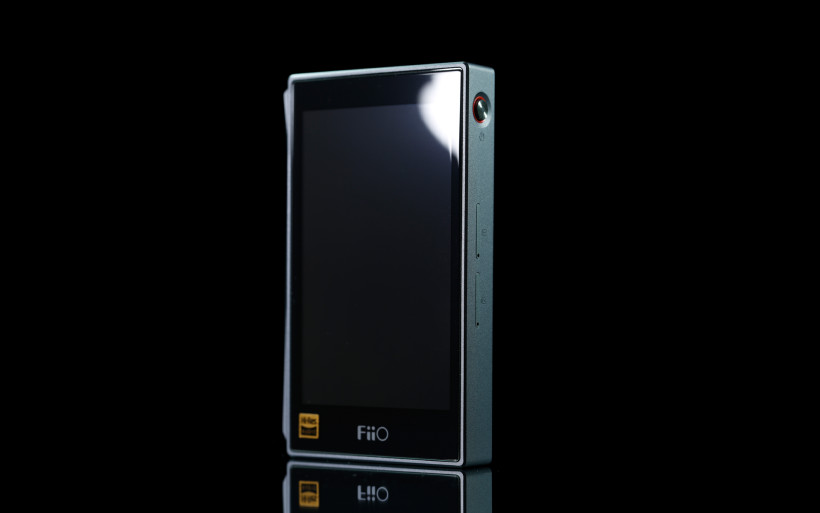 FiiO X5 is a very enjoyable device to use. Its physical side of interface is well-thought and really nicely executed. Since volume knob and main buttons are more accessible to left-handed users, their experience will be even better. There are far too many things to write here about software side of FiiO X5 III. But the most important one is that this portable deck can be used in two modes; clean Android and the so-called pure mode. The former is self-explanatory, whereas the latter is actually a proprietary audio player, with vast majority of other processes turned off and this improves sound quality by a bit. The player itself is intuitive and since the product's touchscreen is decently responsive, the experience is very good in general. The app itself sports a lot of functions, which allow user to have great control over how music is played. Various filters, gapless mode or custom volume are just several available.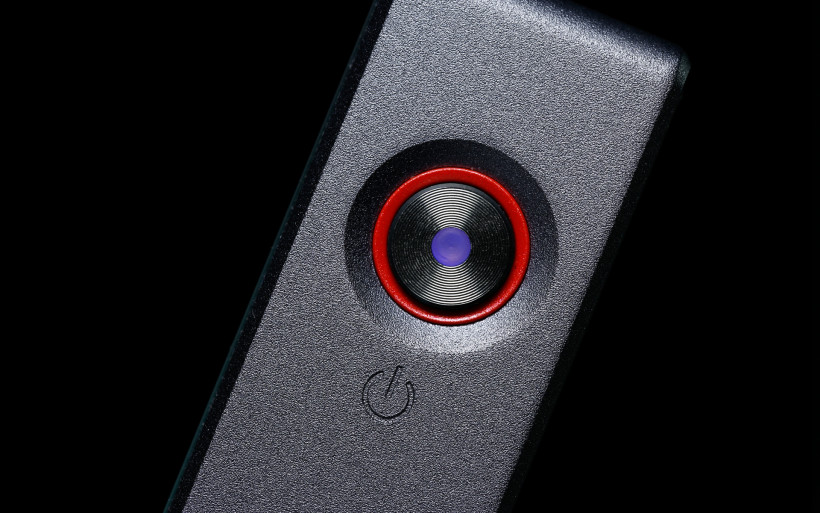 And lastly, FiiO's latest deck is exceptionally well-made. That's Astell&Kern level right there, yet for much smaller coin. Honestly, it doesn't get much better than this in terms of enclosure, interface and display. X5 III is executed better than its pricier X7 brother from the same mother, which indicates that this company is getting better and better. Yes, there are things that could've been improved. Eight factual hours of usage (instead of 10 hours declared) is a common standard, but to have at least five more would be nice. On the bright side, X5 III can be rapidly charged via 9/12V chargers. To have its cells full in 90 minutes is a nice feature. But data transfer to internal storage is slow and the same thing can be easily said about WiFi in general. FiiO X5 III is not a smartphone. And Lollipop isn't a speed demon when it comes to powering the device on. It takes a while.
Sound
In order to review FiiO X5 III, this time around I've used iFi Audio iDSD Black Label and my trusty 'ol iPhone 5S as a transport. The more this combo is used, the more I like it on the go, even though it's rather bulky. In any case, Vision Ears VE5 IEMs and HiFiMAN HE-1000 were used as well. Somewhere along the road, Bakoon HPA-21 was involved too.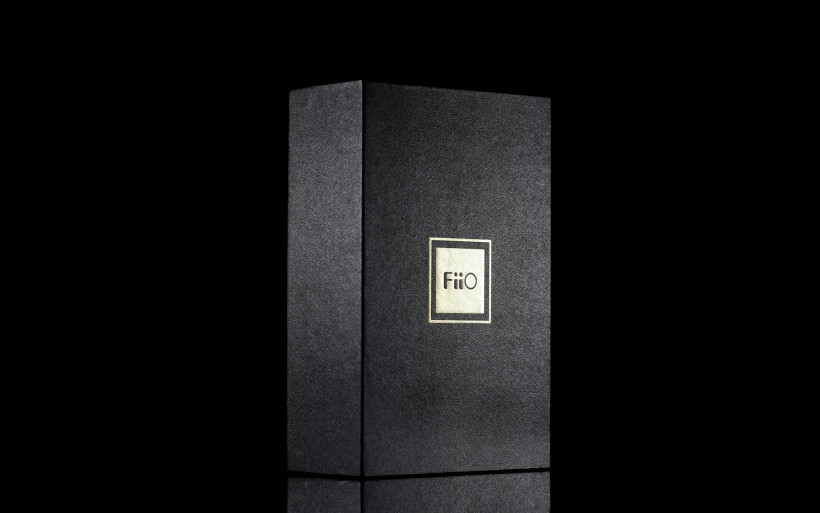 It's heard right off the bat that with X5 III, FiiO isn't after generous colouring, density and saturation, therefore most common joy providers. Not at all. But again, to call this DAP a soulless and cold magnifying glass of surgical precision is not factually correct as well. The more one gets himself familiarized with said device, the more obvious it becomes what it's all about and one descriptive word stands out of the crowd – balance. More or less.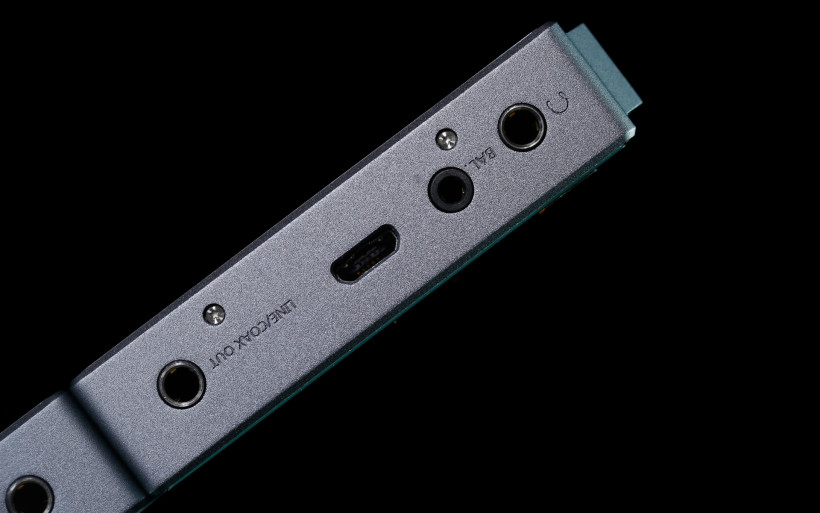 This review's main dish is not a mystery that begs to be solved sound wise. Said machine shows clearly what's up in an instant. Tonal balance is quite even, with highs slightly dimmed. Still, the outcome is quite clean and precise. By 'quite' one should understand that there are DAPs with these features emphasized even more, but X5 III's position surely is above average in these regards. To some people, highs served in such way will be just slightly rolled-off, yet for this scribe the amount of this FR part is a spot on. Lows are present, punchy, texturally quite complex and – unless one uses really bassy headphones – fatigue-free. Overbearing bass is something to dislike, yet here FiiO X5 III is a very good performer. Dryness and excessive stiffness aren't there as well, which only helps the music to sound natural and not artificial. The bass isn't boomy at all, it simply doesn't steal the spotlight and plays along with the rest nicely.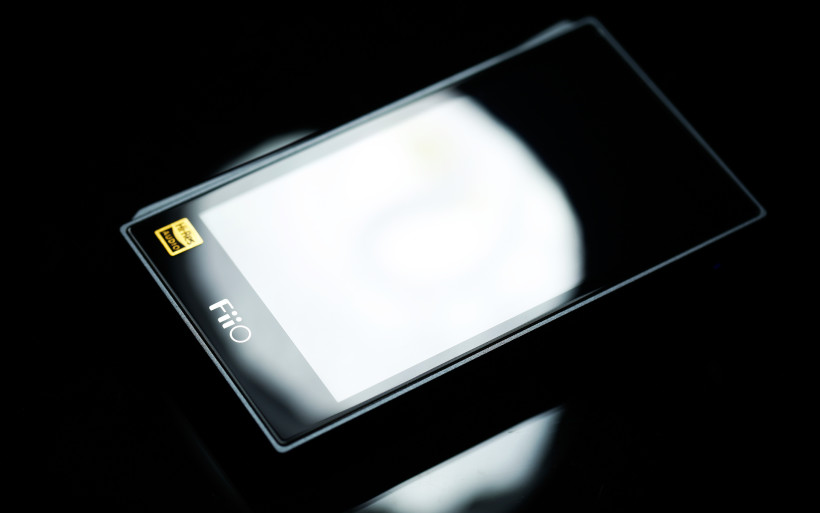 The same story goes with midrange. It simply is there with no major bumps and holes, served cleanly and properly expressively. No veil is present with decent companions. The fact that female vocals and guitars are there in quite tangible and not piercing fashion is admirable to say the least. Involvement and emotions surely are there. And lastly, clear highs seal the deal. Quite extended and grain free, this FR part is fast and present, with a hint of digital attitude. Not a big deal, said descriptive measure is taken from the 'slight' scale. In any case, latest X5 III's highs slightly off in this regard aren't a deal breaker, not at all.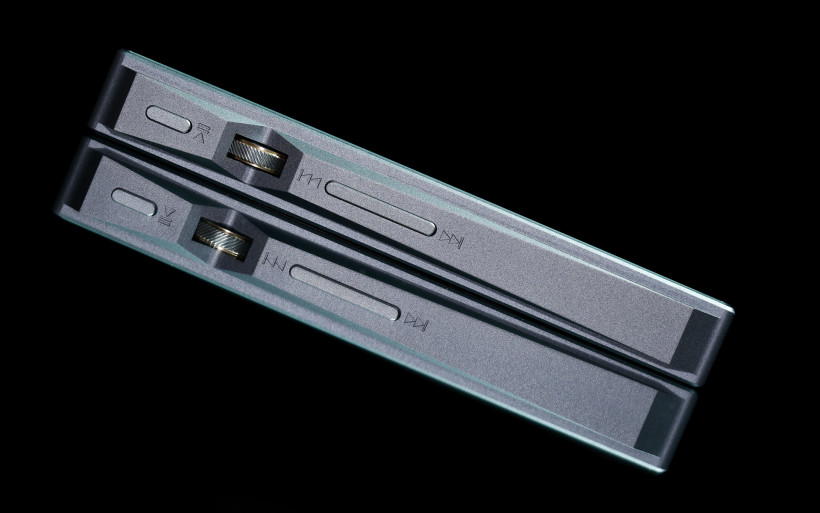 At this point it's already known how FiiO X5 III sounds like. It's a decent all-rounder, yet it doesn't excel at anything. To paint somewhat broader picture, top tier DAPs and desktop integrated solutions sport more organic and tangible sound signature, that's the major thing right there. FiiO X5 III was designed to cover as many bases as possible, yet vividness level which i.e. times pricier Lotoo PAW Gold represents is beyond the former machine's reach. And that's perfectly fine. But what's done right in our FiiO case is smoothness. This product sounds slightly raw and artificial only at the very top, everything down below is properly gentle and enjoyable. Sharpness simply isn't a part of X5 III's DNA and that's something to behold. Out of my memory I can only write, that previous X5 versions were nowhere near in this regard in particular.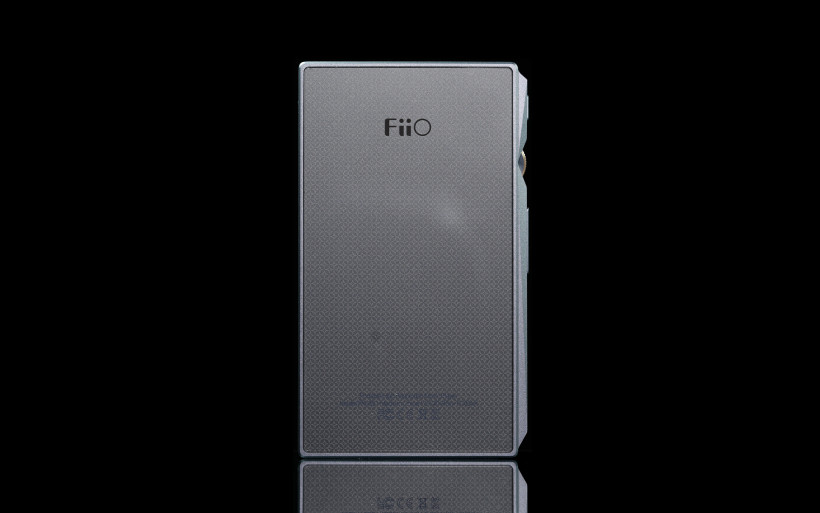 FiiO X5 III is also very capable in the imaging domain. It doesn't sport overgrown or exceptionally multi-layered soundstage, yet perfectly likeable nonetheless. It's generously airy and of rather direct and upfront sort, which allows one to have an intimate contact with music when needed, i.e. when certain track is recorded in this way and none other. Hence yes, X5 III is quite competent in showing recordings' character and that's very good. When I hear quite flat and dry AC/DC, but very tangible and physical Varttina trio, I'm reassured that no trickery is going on.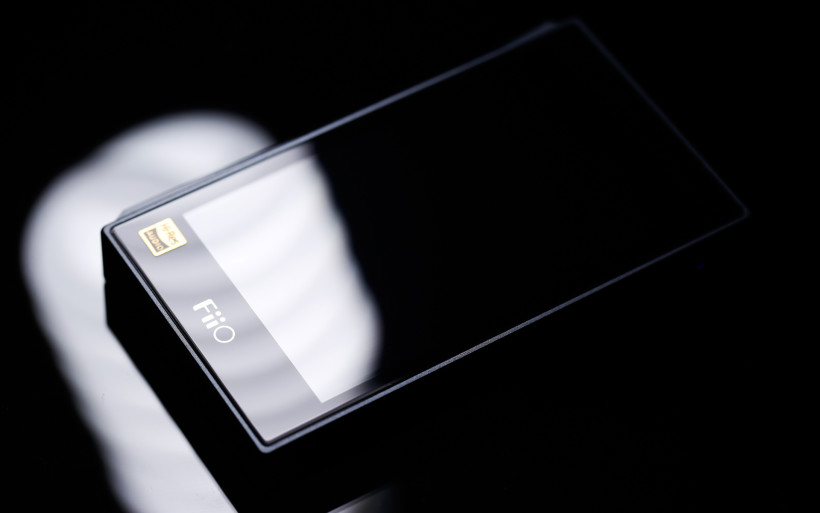 As far as comparisons go, iDSD Black Label plays it denser, punchier, more present in the lowest octaves, sports more intimacy and is more vivid and colorful in general. iFi Audio transportable deck also sounds more organic in comparison to FiiO X5 III. But all in all, a switch to the latter product isn't painful. Past several minutes of accommodation things kick off properly and one starts to enjoy what latest X5 has to offer. Even though it doesn't shine with very bright light in any regard, its coherent, neutral and smooth attitude gets the job done. It's simply heard that the iDSD BL is a performer from another league indeed and that's fine. And lastly, with very sensitive IEMs FiiO's DAP isn't as quiet as British deck, though way above average nonetheless. It's able to handle HE-1000 loud enough, yet the outcome is a bit hollow. This was to be expected as well.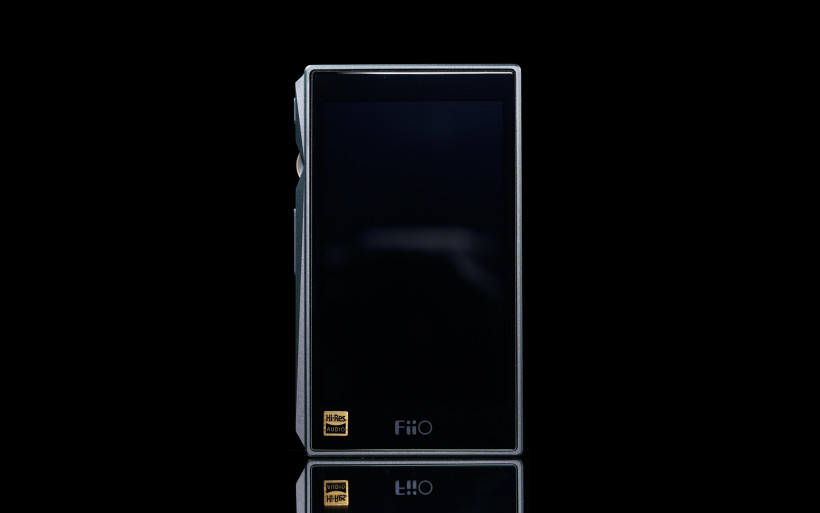 Knowing how authoritative these planars can go, I can only say that demanding headphones aren't X5 III's speciality. At least not without exploiting this DAPs line out. Once a separate amplifier is connected… now that's a completely different story. Along with Bakoon HPA-21, our hero's d/a section was perfectly capable of showing what HiFiMAN's flagship is all about. In such circumstances, X5 III handled itself properly, said hollowness was gone completely and pleasant density and imaging were present, with instruments properly sketched and close. This story could go on here, yet this HE-1000 experience was something to ease this scribe's own curiosity. The only really important takeaway is that FiiO X5 III will work as intended with vast majority of portable headphones and IEMs.
Summary
The DAP game is rough these days, an enthusiast willing to spend about €400-500 has at least several viable options. Now FiiO X5 III is one of the best ones available. This very solid mid-tier performer is not only a major step-up in comparison to the rest of said company's portfolio, but also a product capable of fights with the most fierce competitors from the same price range.
FiiO X5 III is marvelously assembled. I've mentioned this above and I'll do the very same thing now, picture Astell&Kern fit'n'finish level. Not too long ago, an enclosure and a touchscreen of quality this high were reserved for much pricier products. It surely is good for consumers to have these in a DAP with less than €500 on its price tag and not thrice that. Although bulky, FiiO X5 III is perfectly usable for someone who pays attention to sound quality and numerous functions. And speaking of which, said machine is very generously equipped, it does literally everything an enthusiast these days might want. DSD and PCM? Check. Digital out? Check. Wireless and DAC modes? Check and check. In short, FiiO X5 III nails it.
The most important aspect – sound quality – is also good to say the least. Make no mistake, X5 III is not really capable of outperforming decent desktop setups or top tier DAPs. But it sounds safe nonetheless; neutral, coherent, decently smooth and enjoyable in general. Said DAP isn't raw, surgical or overly fuzzy, hence it'll go with most of IEMs and headphones, which don't need special treatment to sound good. And lastly, X5 III plays music and not artificial sounds, the so-called digital tint is almost non-existent in this case. In the end, if you're up for a sub €500 DAP loaded with a bunch of features, FiiO's latest one seems to be the perfect fit. Highly recommended and 'till next time.
Associated equipment:
Headphones/IEMs: Vision Ears VE5, HiFiMAN HE-1000
Digital source/headphone amplifier: iFi Audio iDSD Black Label
IEM cable: Forza AudioWorks Pyre
Music: NativeDSD
Retail prices of reviewed components in EU:
Manufacturer: FiiO