After the highly enjoyable adventure with Innuos ZENith Mk3, the plan to move forward included yet another functionally alike sample by the same audio house. But to spice things up a bit, a product fit for duty with DACs – Innuos PhoenixUSB – was cherry-picked instead, and that's how this review came to be. Enjoy!
Introduction
In just several years the Portuguese company Innuos carved itself quite the name in the audio industry. It became the most known for digital servers, and after the Innuos ZENith Mk3 assignment published at this site in early May 2020 I'd understood why. This product not only performed quite along the lines of my fidata machine, but also bested it on functionality, and in effect emerged as the most accomplished such case I guested under my roof. The ZENith Mk3 experience naturally sharpened my appetite for more hardware by its makers. I could either move down and request i.e. Innuos ZENmini Mk3 loaner with a dedicated linear power supply, or go all the way up to the realm where the costly Statement model lives. Although either direction seemed perfectly fine, just recently I was introduced to a different and no less appealing device, this report's PhoenixUSB.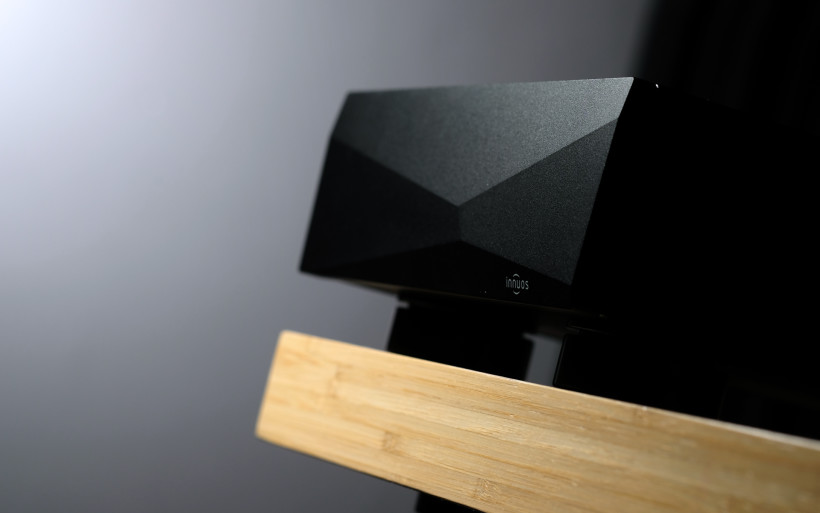 In audio, extra components made to work with core products is common sense. It's quite easy to list i.e. speaker houses leaning towards cables, operations known for amps also into speakers tailored for them, or turntable companies with phono stages in their roster. Manufacturers specialized in digital hardware oftentimes expand their portfolio accordingly as well. For example, Lumin's history started from the A1 network player, which in time morphed into several functionally similar albeit differently tiered decks. Once that was sorted, then came Lumin's U1 transport, L1 NAS, M1 DAC/streamer/amp combo, and eventually also a standalone stereo power amp, simply baptized as Lumin Amp. Although Innuos remains faithful to network servers for now, team Portugal's DAC as next step beyond this turf would get my vote, however they took a different and perfectly valid detour.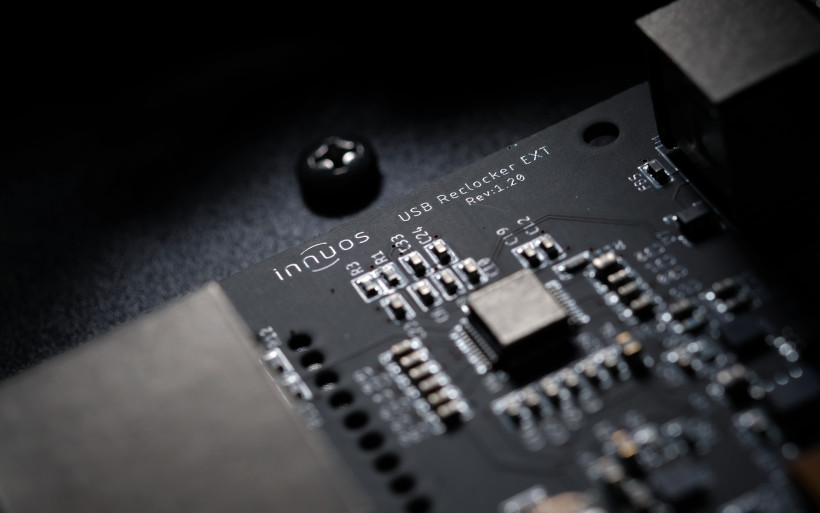 USB sorters available on the market usually are dressed as petite rather affordable packages. Innuos PhoenixUSB reclocker doesn't reinvent the wheel as far as its core duty goes, however is anything but compact and surely not for everyone's wallet. In fact, it invoked quite the expectations as one of the most expensive USB tweaks out there, and now is the time to investigate whether it can live up to them.
Build
Innuos PhoenixUSB's packaging held no luxury status. A double cardboard with foamy interior stored the product wrapped in a protective fabric. A regular mains throwaway, brief guide, and a decent 1m USB cable were found inside as well. Considering today's quite specific purpose and audience, nothing above just basics is perfectly fine if someone asks me.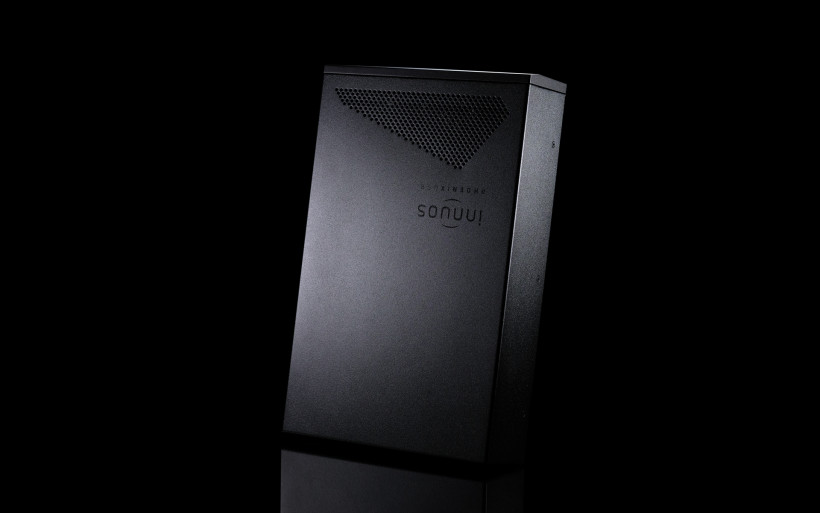 Innuos PhoenixUSB measures (W x H x D) 214 x 92 x 350mm and weighs just a hair below three kilograms, so it's rather substantial given its role. Each such product I came across was tiny in comparison, and none of my sorters by iFi audio comes anywhere close on this count as well. It's also quite clear that today's is based on an enclosure very similar to robust and visually appealing boxes already seen in the same manufacturer's ZENmini Mk2 and ZENmini linear PSU. Team Innuos thus not only didn't have to come up with something different, but also landed a product visually uniform with other specimens in their portfolio.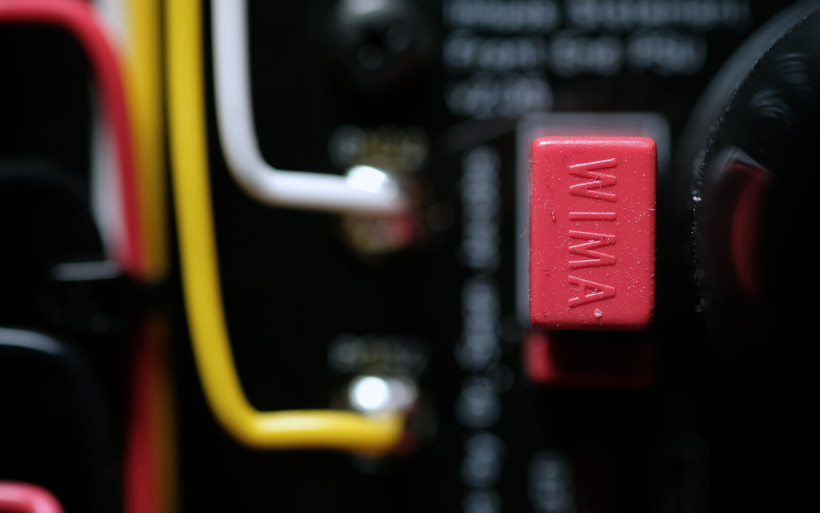 Innuos PhoenixUSB's thick CNC-milled forehead includes several differently angled planes, which nets modern utilitarian look. The manufacturer's tiny logo on the bottom right side aside, this plate is free from any LEDs, buttons or ports. Due to today's plug & play nature, all this lot is simply unnecessary. One U-shaped steel sheet forms its cheeks and top cover, also occupied by a triangular shape loaded with round perforations to provide extra heat dissipation. This addition ups the ante on aesthetics, and the product runs very cool. A layer of bitumen mat just underneath its hood is there to tame vibrations. The enclosure upon knocking sounds pleasantly damp instead of ringing.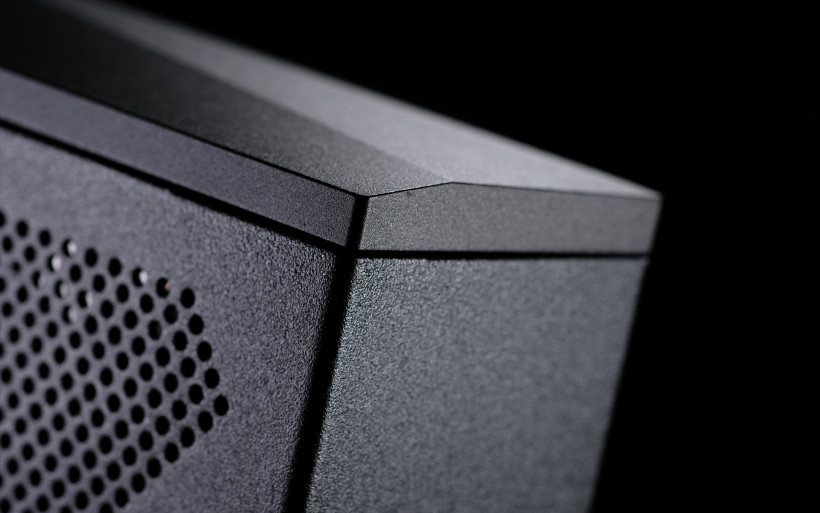 Innuos PhoenixUSB sits on three large aluminium pucks, each loaded with a rubber O-ring and most likely a large inner spring. These decoupling feet are the same as used in Innuos Statement server. Today's business end features one USB type A output and one USB type B input, both made by Amphenol and locked in place via rubber grommets, also there to further reduce vibrations from the enclosure itself. The main on/off switch a bit further to the right neighbours with the IEC inlet and a fuse compartment just below. If Innuos PhoenixUSB's connectivity strikes you as basic, by design it is as nothing else is needed. Just connect its USB in/out respectively to a source/DAC, and you're good to go. Easy-peasy.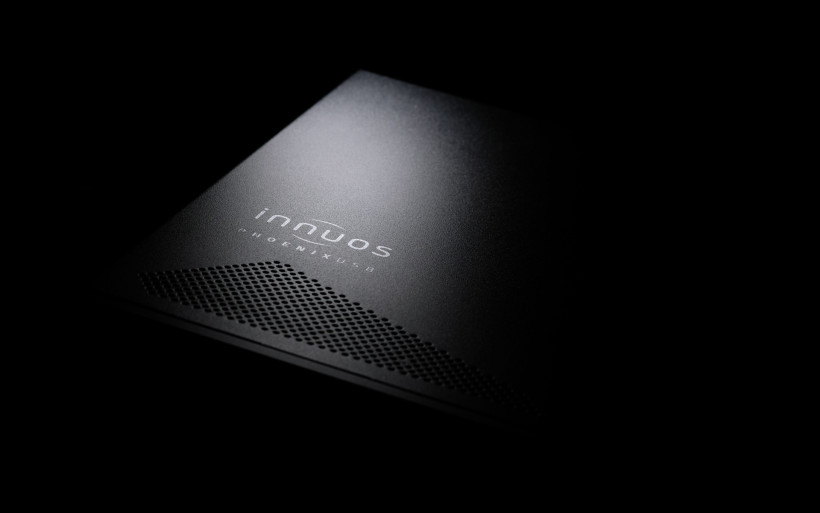 The fundamental role of Innuos PhoenixUSB is to take data from a digital source, reclock it, and then send it on its way downstream to a DAC. In short, today's is a bridge in-between these components, on duty to improve their communication pipeline and music playback in the process. As a digital interface, USB is considered by many as immune to any alterations, but in reality it's not. There's a ton of information on this specific subject already, so I'll allow myself to skip it as I'd repeat myself. Instead let's focus on how this report's box is internally built.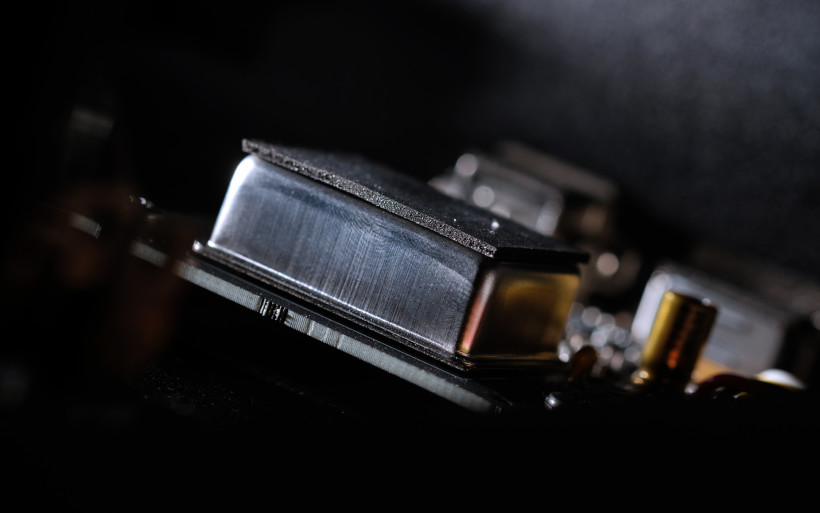 The PhoenixUSB's inside at first glance might not look like much, but that's misleading. Digital devices oftentimes incorporate multiple important things not reflected in hardware amount, and today's isn't any different on this count. Its action is threefold and noise trimming from a connected source's 5V line is the first job. In recent years galvanic isolators for the USB protocol became popular due to their sonic efficacy, but this report's Innuos purposely skips this step and injects its own pristine 5V instead. Once these two bases are covered, a PhoenixUSB's high-quality OCXO oscillator reclocks the USB bus itself, which translates to compliance with any USB device, i.e. external HDD drives, keyboards or printers. Audio data is left intact. The on-board OCXO clock natively operates at 24MHz speed, and is housed in a well-shielded compartment about 2cm away from the USB I/O chipset to reduce jitter.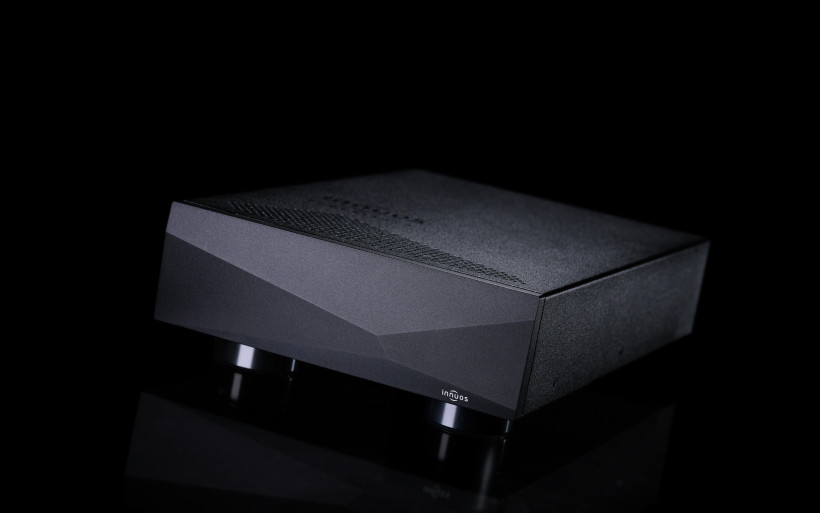 Innuos PhoenixUSB runs on a linear PSU already field-tested in the Statement model and designed by none other than Dr. Sean Jacobs. Just next to the mains inlet there's a voltage selection board and a 120VA toroidal transformer custom-made for Innuos. Next two PCBs with voltage filtering and regulation blocks provide two rails; one exclusive for the OCXO clock, the other for everything else. The USB chip was cherry-picked to get by without internal switching regulators, but in return it requires three independent voltages, here regulated via LT3045s. Let's add Mundorf caps, very short connections, anti-vibration measures applied wherever possible, and it's quite the package. Now let's see how it fares against my crib's usual suspects.
Sound
My fidata HFAS1-S10U handled storage/transport, then LampizatOr Pacific DAC (KR Audio T-100/Living Voice 300B + KR Audio 5U4G Ltd. Ed.) took over to pass the signal to the Thöress DFP/Vivace pre/amp combo, or Kinki Studio EX-M1. From there a Boenicke Audio S3 speaker cable stepped in to connect to Boenicke Audio W11SE+ floorstanders. All hardware was powered by LessLoss C-MARCs from a GigaWatt PC-3 SE EVO+ power conditioner, fronted by the same manufacturer's LC-3 EVO cable. Interconnects used were Boenicke Audio IC3 CG and Audiomica Laboratory Erys Excellence if needed. The USB chain included the full iFi audio stack; a micro iUSB3.0, nano iGalvanic3.0, three Mercury3.0 USB cables in-between plus one 9V iPower. This USB lot was today's sparring partner.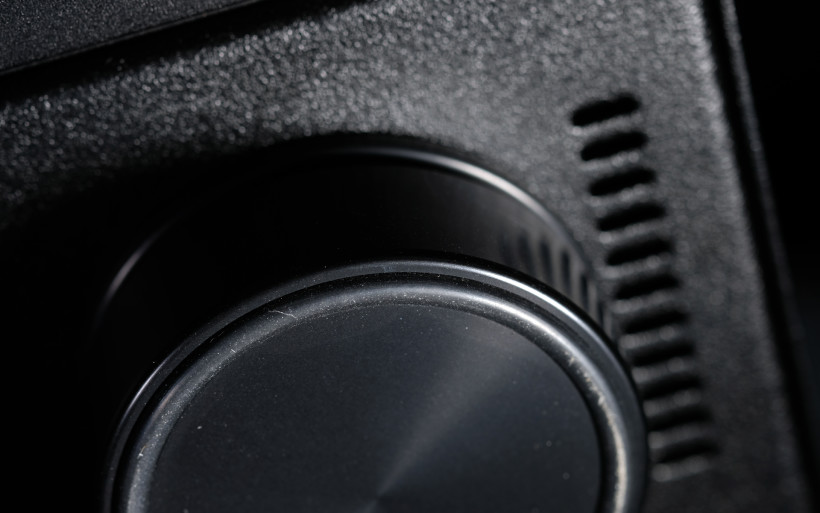 Prior to going any further, let's first take a look at iFi audio's component list at my place. nano iGalvanic3.0 (€439) galvanically isolates the USB pipeline and micro iUSB3.0 (€499) reclocks it. Each of  Mercury3.0 (0.5m) cables needed in-between these two boxes sells for €239, and iFi's iPower to feed the latter will set you back €49. Although hefty, the total tab with €1'704 on it is still easier to swallow versus today's cool €2'499. Two distinctive approaches are also quite clear. iFi audio plays the modular game. Treat yourself with one box, get hooked, then buy a cable, then another box, then yet another leash and so on so forth. In their case the full USB expense is stretched in time, you upgrade once your funds allow. Team Innuos plays it big right from the get-go. Buy one heavy hitter meant to do the same job, you have everything. Both these routes are as valid as they're different, but there's more.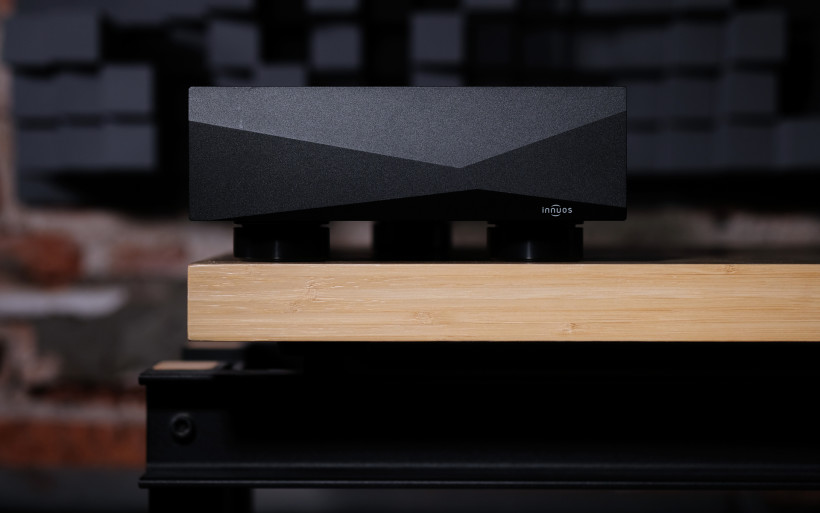 Let's talk practicality. I got used to my iFi stack enough to see its three cables, two small boxes and a charger as not bothersome at all. Most of the time this somewhat messy contraption hangs freely just behind my DAC, and I don't think about it unless there's a need to re-arrange something. Put shortly, this USB line just is. The PhoenixUSB on the other hand takes substantially more space and naturally has to sit somewhere, but in return allows for easier cable routing and tidiness behind an audio rack. This isn't of great significance of course as most individuals install everything once and leave it be, but readiness to work is more meaningful.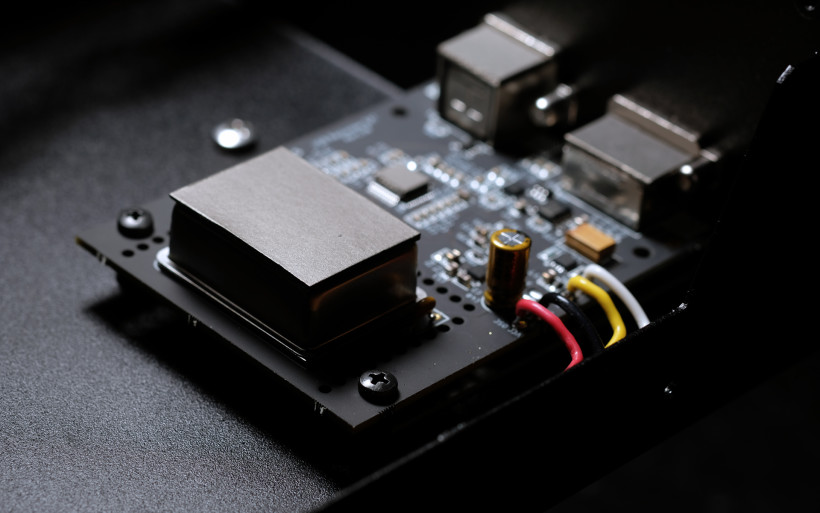 Once connected and set up, my USB chain works like a charm, but upon disengaging it needs a while to fully get going again. Then I have to turn everything off, wait for a while, introduce one USB component at a time, and the Lumin app needs about a minute or so to see my DAC's USB receiver. This report's Innuos was pretty much instant in comparison. Not once I had to reconnect or reset anything, and the same app listed my Pacific after several seconds. In any case, to compare the two USB solutions I had to swap two USB cables and that's it. But just to make it fair and leave the already big price gap between contestants as is, all cords connected to the PhoenixUSB were generic.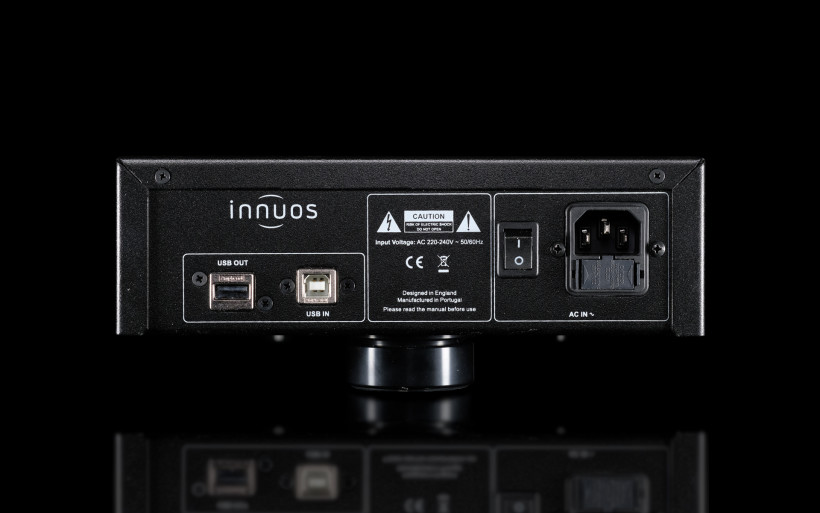 All USB tweaks I'm familiar with, are fundamentally similar in action. It doesn't really matter whether it's a cable, reclocker or an isolator. These components improve what we hear by addressing noise at various junctures of the USB line, their audible action stacks and iFi's USB army is the perfect example of how this works in practice. One Mercury3.0 cable beats a regular printer throwaway with ease, and is bested by a micro iUSB3.0 which does substantially more of the same thing. nano iGalvanic3.0 doesn't take anything from either sibling, but via different means it effectively pushes the envelope further in the same direction. Along with each upgrade one gets cleaner backdrop, rounder virtual sculptures, tighter bass, better on-stage oxygenation, greater amount of tiny bits suspended in air, upstairs of finer grade, and more complex colours all across the board. What gets reduced in the process is textural paleness, grain, sharpness and abnormal tension. Unsurprisingly, PhoenixUSB fits the profile.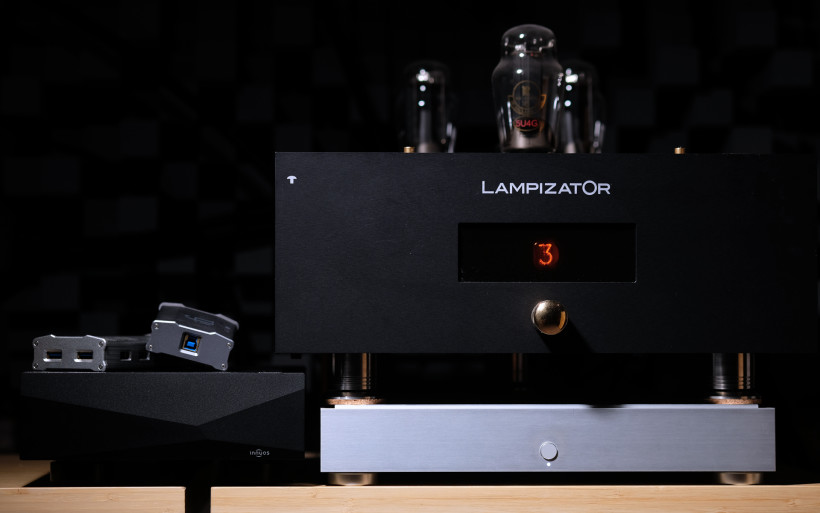 The best part of noise rejection is its universal contribution. Effective cleaners neither interfere with tonal balance, nor they decrease quality of anything else. Put shortly, they improve without taking anything in return. Innuos PhoenixUSB follows accordingly and that's heard loud and clear, whereas the key difference between this one and my daily stack is in their potency. Today's simply did audibly more to quickly emerge as better. On tracks with generous slamming bass lines it was more composed and tighter to hit noticeably harder, but also had the upper hand on textural range and overall easefulness. Natural instruments it made somewhat thicker yet more resonant and with prolonged reverb. Vocals it painted gutsier and rounder, but also smoother and a touch more vivid. Upstairs it had weightier and longer on decay.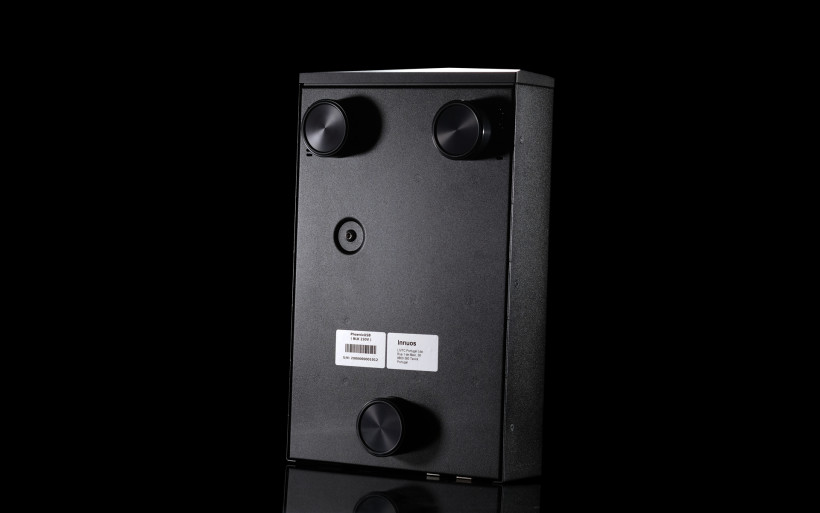 Each of listed disparities wasn't big by any stretch if singled out, but all combined introduced a noticeable performance upgrade. Probably the biggest "aha, interesting!" moment came when I understood that the PhoenixUSB not only played it calmer, silkier and more tunefully with gentle minimalist repertoire, but also had more propulsion and shove on adrenaline-infused tracks. Realistically speaking, Luca Stricagnoli's acoustic take on "The Last of the Mohicans" was all it took to get the memo. With the PhoenixUSB engaged, the man's rapid guitar plucks released greater amounts of energy, were snappier, heftier, of bigger scale, and propagated differently in my room in the process. There wasn't any shout at all, and each instrument or vocal line had their textural filler in perfect check. iFi's stack was easily able to keep up on background blackness and smoothness, but portrayed virtual sound sources a bit more chiseled, leaner, and packed into more compact frames. Today's in this context was an OB type speaker loaded with posh drivers, whereas the British pack played along the lines of a costly high performance monitor.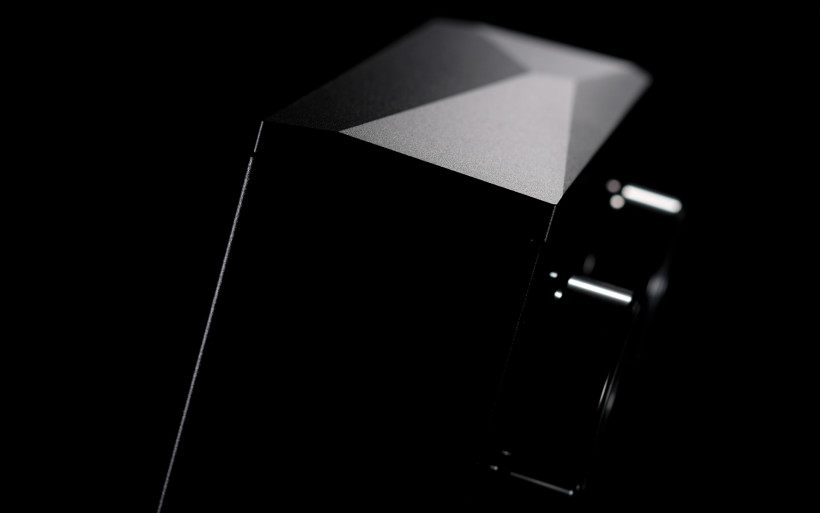 The aural gap between both contestants went beyond the usual "a bit more here and a bit more there" scenario associated with such products, to instead noticeably change overall gestalt of many well-known tracks I digest daily during my journo routine. For me this was meaningful and significant enough to now justify the extra coin today's requires. Although expensive, it acted accordingly by my standards. Just to make sure I wasn't delusional, past all tests each USB cleaner was disengaged and replaced with a generic USB cable. My rig's performance plunged instantly in both cases and I'm not sure how long would it take to get used to this unpleasant sensation. Luckily I had just the toolbox to avoid it, but lack of the Innuos loaner stung harder than the iFi family's absence, which confirmed the former's sonic superiority over it. That's the takeaway.
Summary
Given its hefty asking price, Innuos PhoenixUSB provides therapy reserved for audio setups well-sorted and most likely worth a small fortune. Not only it did enough to fit in there with no ifs or buts, but also stands tall as the best of its kind I'd heard to date. At this point in time I'm aware of no other USB artillery as potent as this one.
Just as many other audio tweaks, Innuos PhoenixUSB won't do any favours to your living room's décor or make your friends envious. This bling-free box is for enthusiasts willing to look beyond its externally minimalist black dress, and already well aware of what USB sorters are capable of. Today's supported my setup instead of stealing its thunder as expected, but did so effectively enough to change the way how music was presented as a whole. This particularly meaningful and unexpected action is the main reason why Innuos PhoenixUSB became the new king of the USB hill in my roster. 'Til next time!

Associated Equipment:
Retail prices of reviewed components in EU (incl. tax):
Innuos PhoenixUSB: €2'499
Manufacturer: Innuos