A while ago Aavik's lineup grew larger to now include products quite unlike its previous developments. Although all new arrivals seemed equally interesting, Aavik I-280 integrated amplifier was my first target. Enjoy!
Introduction
This report unfolds the next chapter of the story that had its origin in late October 2019 and was described in detail here. To recap, in Denmark's cities of Aalborg and Aarhus I was introduced to the Audio Group Denmark (previously known as UpperLevel ApS) company and its top shelf brands Aavik, Ansuz and Børresen, whose multiple products formed entire setups of various performance tiers. Although my hosts' approach to audio at their premises struck me as very much holistic and free from compromises, to know more I had to sample some of their work within my own four walls. The Danes' willingness to send over each component I deemed as interesting resulted in three reviews (published here, here and here) that covered two banners; Ansuz and Børresen. The last one – Aavik – was also scheduled to debut at this site eventually and today's the day.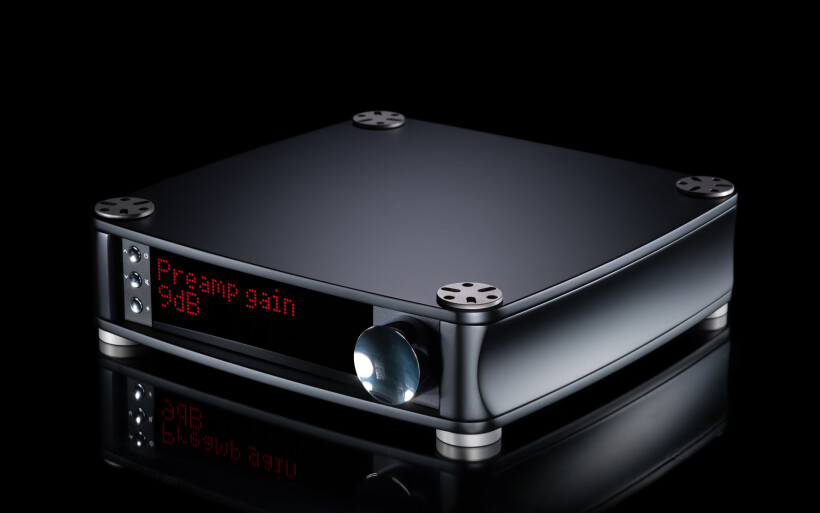 It's fair to admit that this report's brand had emerged on my radar years before the other two held under the same umbrella company.  Aavik's U-300 integrated amplifier stands tall in my subjective roster as visually one of the most attractive audio components I've ever seen regardless of their type and price. Its matte black minimalist exterior with a massive rotary and subtle white surroundings etched in my memory well. Although this particular product as my introductory Aavik assignment was was an intriguing idea to say the least, Srajan's U-380 review published here naturally shifted my focus towards the lower-tiered U-150 range. Then I was told about some new developments in this company and associated waiting time a bit longer than expected. Such insider info often translates to minor reworks here and there to improve a thing or two, however Aavik's entire roster was quite literally turned upside down.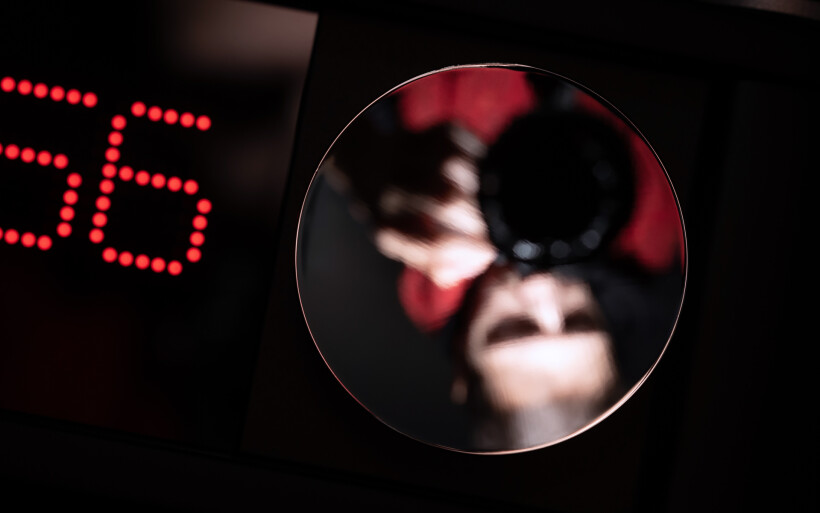 The above-mentioned Aavik U-380 packs a DAC, pre, phono plus stereo power amp into one gorgeously executed enclosure clearly aimed at financially very capable audio consumers. Still, many such enthusiasts won't spend top money on an integrated product regardless of how good its in-built features are. That's why Aavik's recently revamped lineup expands in a more traditional way to now include a standalone PCM/DSD DAC, MC phonostage, class-D integrated amp and a streamer with its own app, all visually uniform and available as entry/mid/top-tiered 180/280/580 specimens. Upon learning about these new arrivals and taking into consideration Børresen 01 monitors still at my place, Aavik I-280 integrated deck was a spot on fit for this story.
Build
A regular cardboard delivered to my doorstep housed a matte black carton with all its corners protected by removable foamy inserts. The manufacturer's large glossy manufacturer logo and generous paper wrapping both in red inform us that this is Aavik's distinctive color of choice, as opposed to green and gray reserved respectively for Ansuz and Børresen. Although today's packaging resembled boxes typical for upper echelon graphic cards or motherboards more than audiophile goods, it looked very good and professional. The key ingredient inside a cloth bag was put in-between dense foamy sandwich and Apple's slick petite controller wand for it was the only extra accessory found in there. Its click wheel adjusts volume and cycles through inputs, the button in the middle puts the product on/off standby and the two just below engage its main menu and mute.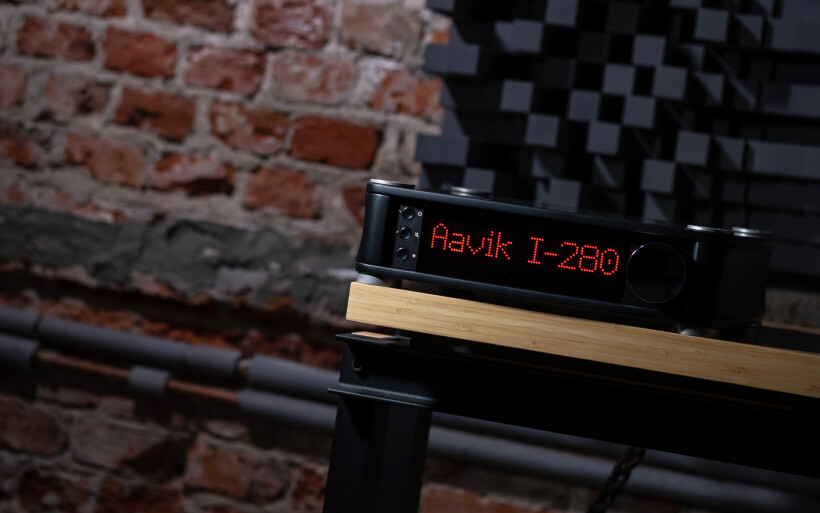 Aavik I-280 measures (H x W x D) 102 x 384 x 400mm and weighs nine kilograms so is quite compact and very easy to carry around, but surely not a pushover considering it does 300/600wpc into 8/4Ω. Pascal's class-D circuit inside this machine explains not only its beefy power output and civilized frame, but also cool operation, non-audible self-noise, nearly instant readiness and very low output impedance for very high damping factor. The following specs include typically low for the breed THD+N below 0.006% (1-100W, 1kHz, 8Ω), IMD/TIM below 0.002/0.008% (1-100W, 4Ω) and 0.5/50W power draw on standby/idle.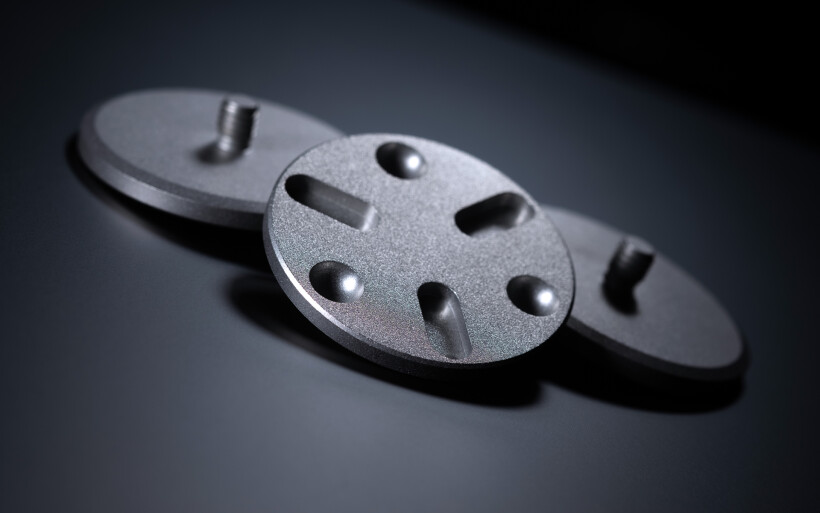 It's very clear that this report's Aavik I-280 was designed as a powerhouse fit for handling notorious loads, but neither this job description nor its OEM switching core are anything the industry hasn't yet seen. On these counts today's subject in fact shares space with dozens of topologically similar products, but here's where their common denominators end. These days class-D sonics are nothing short of unpredictable, three such amps I've reviewed since November 2019 didn't sound alike at all. Although most manufacturers rely on ready modules by ICEpower, Hypex, Powersoft, TI, Anaview, Infineon or Pascal, some of them also go beyond the usual to investigate resonance control, extra filtering, exotic caps, non-standard input buffers, linear PSUs etc. Boenicke Audio and SPEC Corp. are just two brands very much into auxiliary measures meant to augment critical components, but the team Aavik are no freshmen to this game either.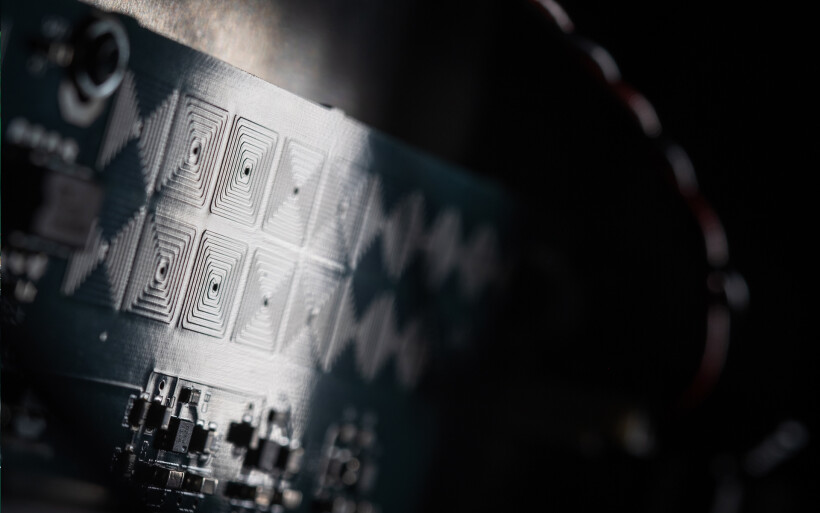 Metaphorically speaking, the Danes didn't develop their own engine to instead pursue a specific motor fit for building their entire car around it. One wouldn't be thus wrong in seeing them as highly specialized tuners who pushed their circuit of choice where its original maker wouldn't. That's key. In this context Pascal's class-D module naturally is the engine and this report's Aavik is the ride. However, its designers' highly unique in-house developed supportive boosters effectively turned this amp into what it is. Put shortly, without these steroids the Danish loaner wouldn't perform the way it does.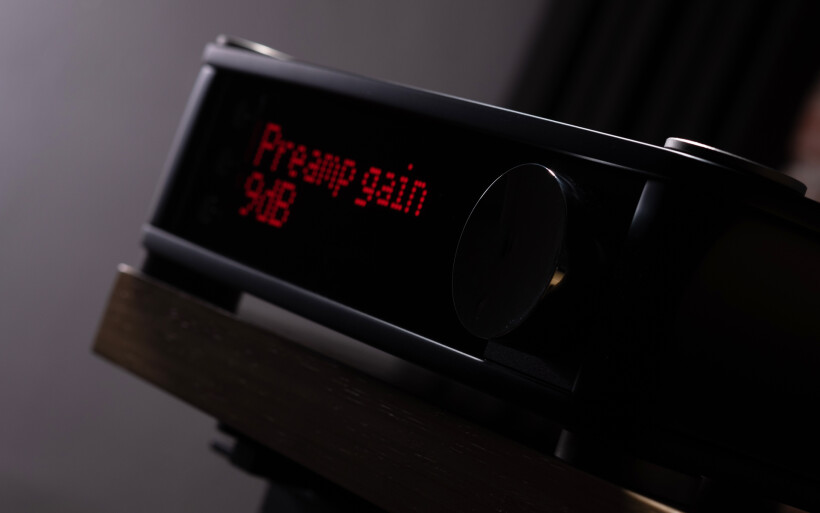 All Aavik's newcomer products incorporate Ansuz' essential silencing developments found in all three Audio Group Denmark brands. Each active tesla coil based on two oppositely polarized and twisted wires cancels their magnetic fields to like so suppress noise, and this tech in form of intricate squares etched into PCB layers does the same there. Signal cables accommodate anti-aerial coils based on variously spliced and looped wiring to prevent them acting as antennae, whereas scalar dithering ICs modulate ground noise floor by injecting squared frequencies into signal similarly to how marine sonars operate. But most importantly, the more all these noise-killers there are in a product, the more gunk their additive action shaves off and the better it performs in effect. Aavik's entry-level 180 tier gets 36x active and 96x square tesla coils plus 5x dither circuits, whereas the 280 range including today's integrated amp scales these numbers up to 72, 168 and 8 respectively. Top shelf 580 models go even higher to 108, 240 and 11 respectively, but their enclosures also feature copper inner chassis, are reinforced with titanium struts and arrive with Ansuz' external titanium resonator devices.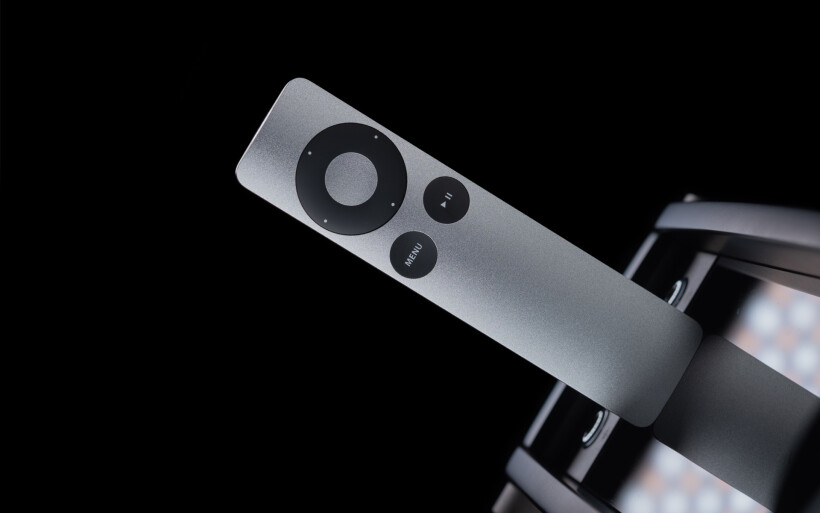 All three Aavik's latest amp tiers share 4x cables with anti-aerial coils, which is understandable considering the same number of speaker terminals in each, but their alike enclosures and spec sheets might easily leave one puzzled considering a rather substantial price increase from one model to another. Aavik's I-180/280/580 machines sell for €6'000/10'000/20'000 respectively, so past comparing online i.e. models I-180 and I-580 many individuals quick with their judgments would suspiciously ask where all the extra money go. I won't though, not past my exposure to the Danes' work at their premises and in my listening room. When it comes down to performance scaling, I truly see them as artisans who turned this activity into a form of art. If they keep stuff critical to make it so inside their boxes, that's perfectly fine by me.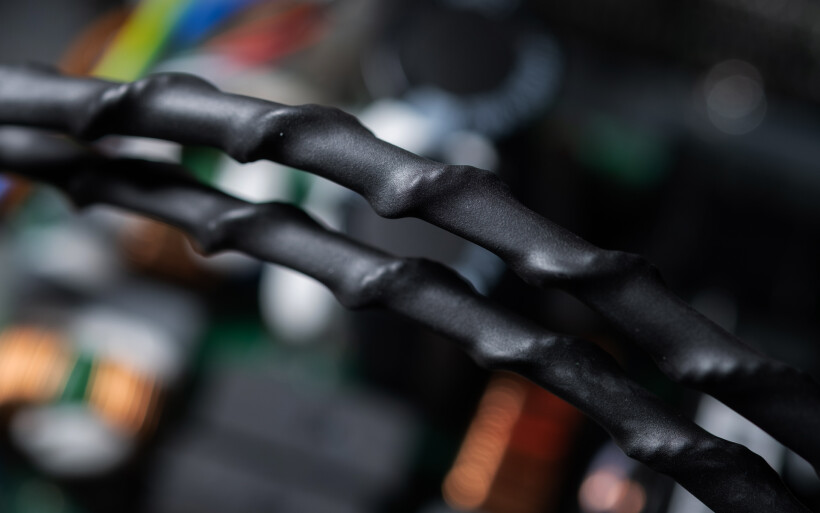 Aavik's latest lineup features wood-composite cabs as opposed to its previous CNC-machined aluminium boxes, which naturally had to save quite the penny on manufacturing. However, combat against mechanical resonances and the hysteresis effect typical for the Danes' former enclosure material were the two key reasons for this transition. The I-280's generously rounded visually pleasant exterior is also the result of tinkering with its proportions and their influence on performance. It's rather clear that today's minimalist Scandinavian dress was designed to look sharp, but it also had to strike the perfect balance between damping and mechanical stability to push sonics in direction its makers wanted. In addition, the loaner's curvaceous top sports four dimpled discs mirrored on the bottom to either directly stack Aavik's newcomers one on top of another, or incorporate Ansuz' decoupler footers of choice in-between. Three titanium balls per disc are all that's required.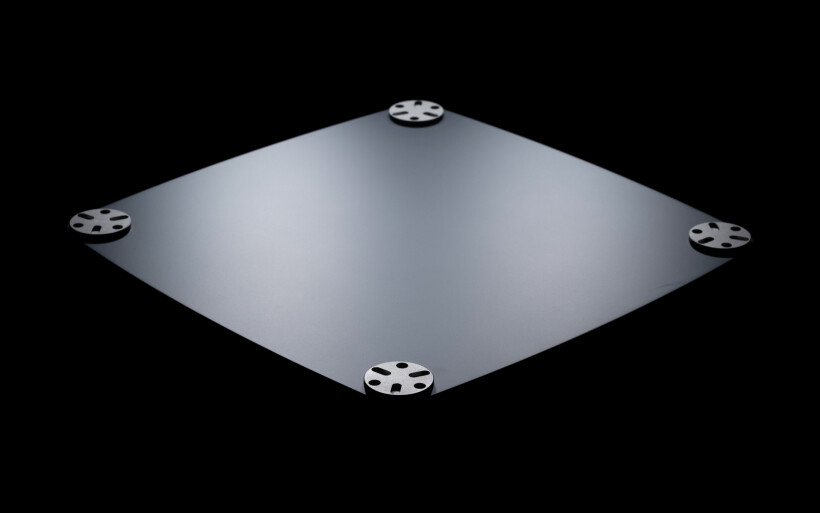 Aavik I-280's forehead doesn't have much, but what's there is simple, intuitive to use and tastefully executed. Gently concaved clicky top and mid buttons on the left put the product on/off standby and mute/unmute it. The one on the bottom changes inputs if pressed short, and upon longer press it engages the main menu where one can adjust preamp gain (5-15/1-11dB for inputs 1-4/5) and channel balance, mute/unmute preamp out, set display brightness (10/40/70/100%) and its dim delay (1-5s and off), disable/enable home theater bypass and set its level plus check internal temperature and installed firmware version. Changes can be made either via Apple's pleasantly responsive RC, or buttons on the I-280's front plus its massive endlessly rotating volume knob further to the right, used also to cycle through options. The way how it behaves is very similar to its counterpart on my Trilogy 915R linestage, and hopefully photos show its silver shiny surface as a magnifying mirror that looks and feels truly luxurious up close.
The I-280's glossy large red dot matrix display with excellent black background lists only currently selected line input plus its volume level (76x 1dB steps) and is perfectly readable from afar. Nothing above this basic info is needed. A single dot visible in either bottom left or right corner cleverly indicates whether the product is on standby, or fully operational but with its display fully dimmed. An IEC inlet on the rear sits below the primary on/off switch and self-replaceable fuse, and neighbours with a RS-232 firmware update port and two DC trigger outs. Next to these there are five RCA line inputs (input impedance of 10kΩ, 4.5/6.5V RMS for inputs 1-4/5 respectively) and one RCA pre out (max output 7,5Vrms, THD below 0,005%@1kHz/1V, 50kΩ output impedance). All this lot is located in-between two pairs of translucent speaker terminals, conveniently mounted on the business end's far left and right side.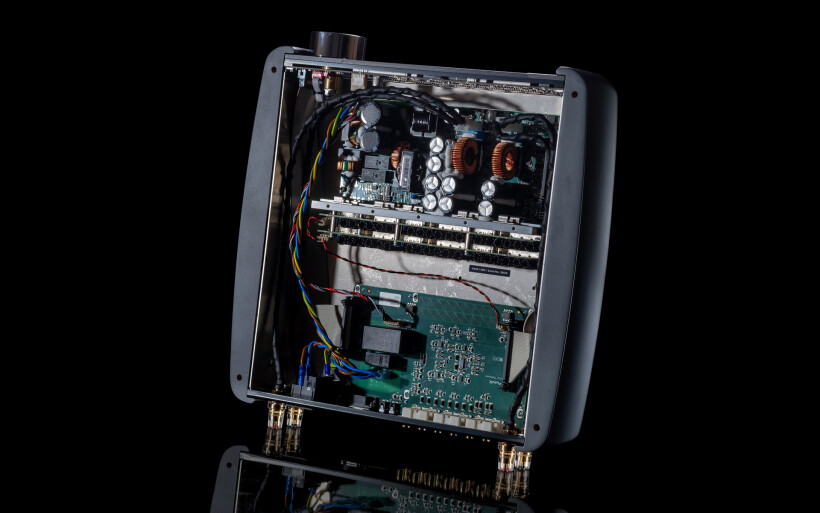 The loaner's utmost silent MO was the very first noticeable thing. Neither was there any buzz near its enclosure, nor speakers I've used reported anything more than just a very subtle hum at full blast. Aavik's latest was so quiet that I wouldn't be able to tell whether it was powered or not without its handy red dot indicator. The product instantly woke up from standby and past flipping its rear on/off switch was fully ready within five seconds. The Danes' newly developed interface was pleasantly quick, responsive and simply worked as intended, though the option to change names of individual inputs would be cool. During several weeks of extensive usage I've found one UI glitch that resulted in display info mixed up in a funny way, but that one bug didn't impact performance, was easy to avoid and most likely is a breeze to squash via firmware updates.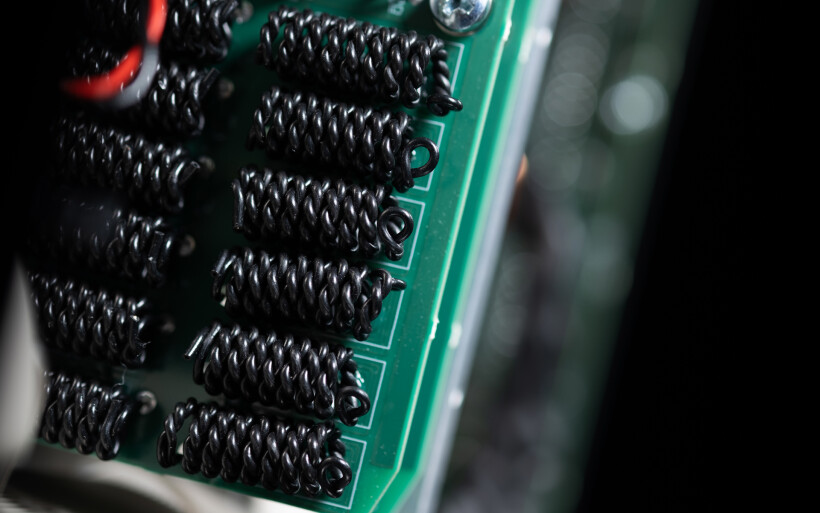 Aavik I-280's steel interior looks rather unusual and Pascal's integrated class-D UMAC circuit is the largest resident in there. Its PWM block generates sine waves instead of triangles to decrease high FR noise, lower inductive filtering at the output and effectively provide higher damping factor. Inductance as low as possible is in fact one of design fundamentals at the Audio Group Denmark house. The amplifier module's output devices attach to a heat sink's one side and the other houses a stack of two PCBs each with 36x active tesla coils. The loaner's I/O board just next to these spiral elements incorporates dithering ICs and multi-layered squared noise-killing coils, whereas their anti-aerial type are veins visible under black sleeves on cables that connect the amp board with speaker outs. The I-280's volume control behaves and feels like an analog ladder inside a chip controlled by a shaft encoder coupled with a rotary.
Sound
My fidata HFAS1-S10U handled storage/transport, then a LampizatOr Pacific DAC (KR Audio T-100/Living Voice 300B + KR Audio 5U4G Ltd. Ed.) passed signal either to the Aavik or Kinki Studio's EX-M1 integrated amp. From there a Boenicke Audio S3 speaker cable went to either Boenicke Audio W11 SE+ florstanders or Børresen 01 monitors. Interconnects used were Boenicke Audio IC3 CG and all key hardware was powered by Boenicke Audio Power Gate distributor box plus its three captive M2 cords. The USB chain included the full iFi audio stack; a micro iUSB3.0, nano iGalvanic3.0, three Mercury3.0 USB cables in-between plus one 9V iPower. One set of LessLoss Firewall for Loudspeakers modules complimented both used speaker sets, while a Fidelizer EtherStream was in-between my Linksys WRT160N router and fidata server. A GigaWatt PC-3 SE EVO+ power conditioner fronted by its own LC-3 EVO cable fed PSUs for a reclocker, router and network switch.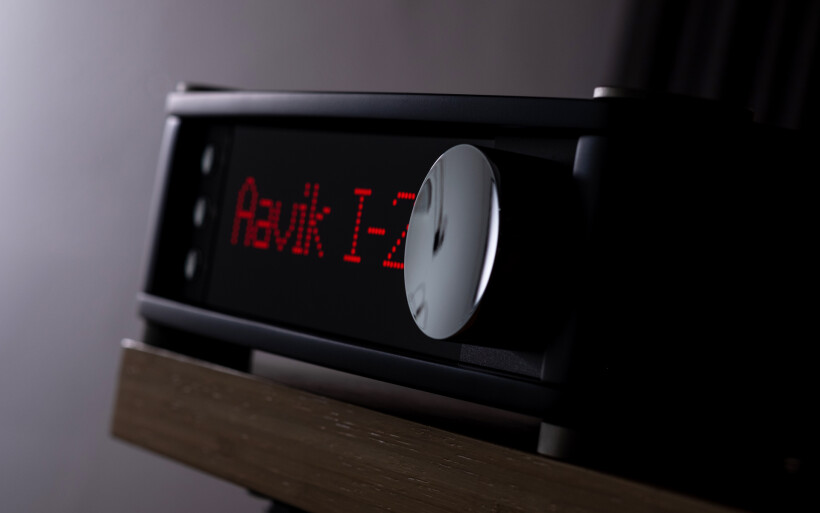 The plan how to approach Aavik's mid-tiered amp was formed a fair bit before its arrival. Since vast majority of customers would buy it as an integrated affair, I've tested it exclusively as such. Boenicke Audio's W11 SE+ was my primary load of choice considering the I-280's stout power output, but Børresen 01 monitors had their on-stage time as well. My Kinki Studio EX-M1 (215wpc/8Ω) was the perfect sparring partner for the Dane and  on specs the closest to it I had available. The former sells for several times less than the Aavik, but its track record is solid enough to see it as an overachiever and brilliant reality check tool. Both amps powered by the same cords were constantly engaged and two quick cable swaps were all I had to do to go from one device to the other.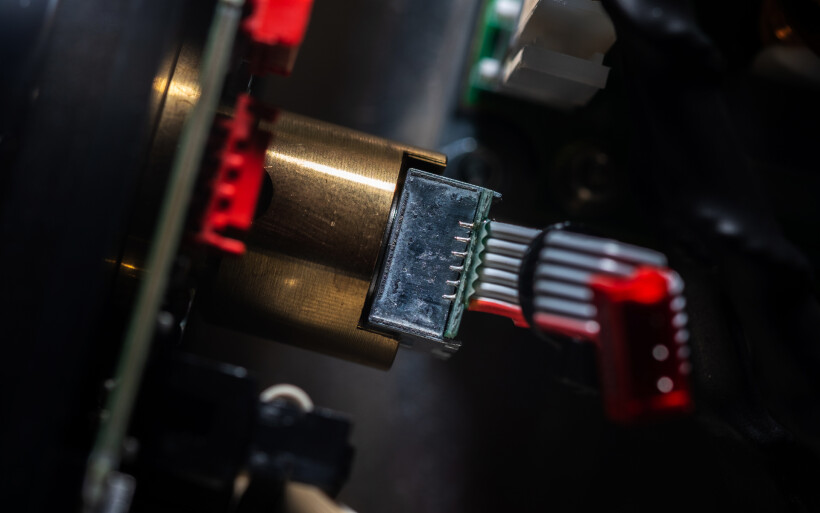 Although recent class-D assignments liberated me from any firm expectations towards this topology and today's Aavik didn't invoke any as well, several other products by its makers struck me as geared towards quickness, illumination, control, punchiness, spaciousness, generously applied on-stage air and the lot. The EX-M1's alike sonic profile was mapped long before its first fight against today's amp, which is why I had valid reasons to assume/guess/suspect their similarities i.e. on speedy traits, but the reality had it otherwise.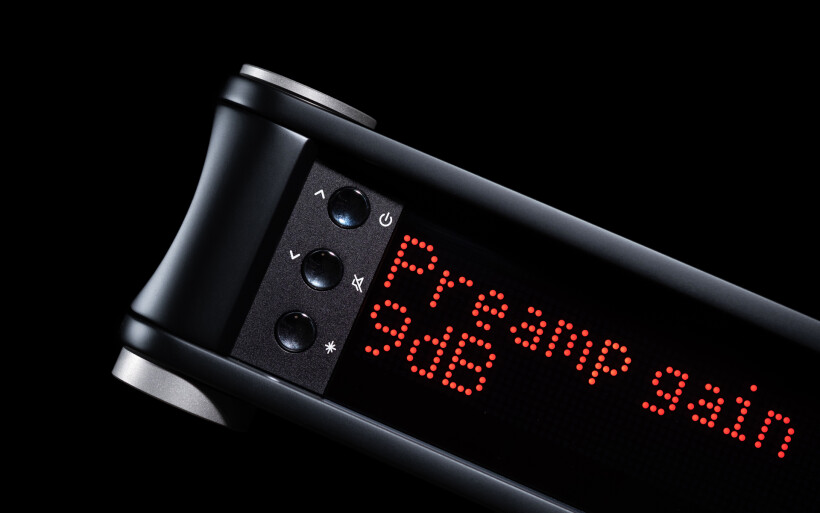 Ever since the Bakoon AMP-13R's arrival I saw the EX-M1 as its less refined coarser sibling. Let's say that the latter's sonic aesthetic is an affordable take on its mastered version pulled by the former, but both are known for their lucidity and speed. Now imagine my surprise when the Kinki put up against the I-280 emerged as the bloomier more rounded type with its center of gravity a bit lower to net audibly lazier milder result all in all. Let me stress again that the EX-M1 ain't no slowpoke, so past the introductory outcome as described I thought that I must've mixed up connected amps but they weren't. The Aavik on bass was more authoritative, visceral, speedier, snappier and feistier, whereas instrumental and vocal outlines it rendered a touch sharper, thinner and more precise. This resulted in the Danish newcomer's jumpier overall disposition, key shapes more distinctive and higher overall score on clarity and pronunciation. Neither the EX-M1 felt inferior in comparison nor all listed differences were of night and day, but explicit enough to grasp them within minutes and without second guesses.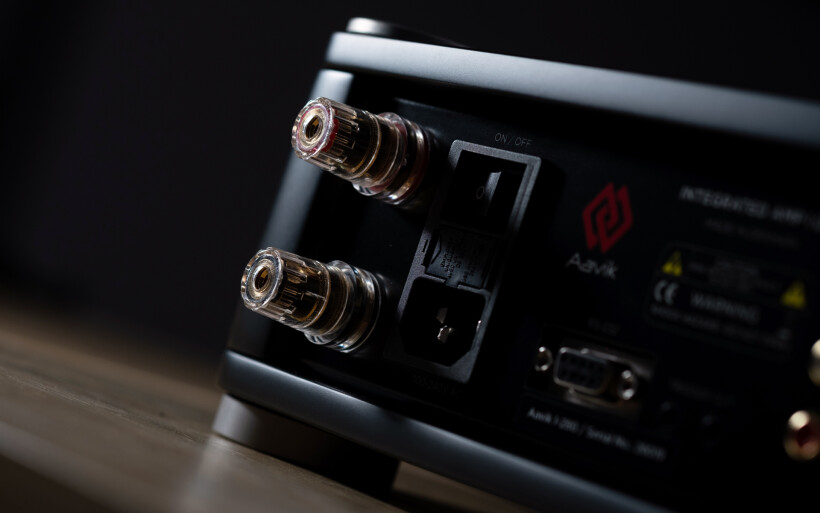 Several hours in, I saw both contestants as very capable with the W11 SE+. Early on I also felt that their battle narrowed down to two fundamentally different core flavors rather than quality tiers. Hardware combinations comprised of opposite profiles often result in synergistic marriages. In this context the EX-M1 was audibly further away from my Swiss speakers than the Dane so quite possibly would get more votes. However, the latter amp quickly reminded me that first impressions often are misleading and familiarity with an audio product is a marathon not sprint. The I-280's advantage on technicalities in time grew bigger and eventually it emerged as the more refined specimen of the two. It's up to a subjective debate whether the I-280's spatially majestic airy approach infused with direct clear sound sources one would enjoy more than the Kinki's a touch distant, picturesque, laid back and denser vibe. But the former sounded smoother, was more articulate and had its top end weightier, more nuanced and sustained in air for longer. The Aavik's blacker fully adult grainless background canvas sealed the deal. On these specific counts it was quite clear which integrated was higher up in the food chain.
Up to this point it would seem that the Aavik was a one trick pony geared for speed and associated traits, but it wasn't. Not for a second it sounded texturally pale, abnormally chiseled, skinny, hot or piercing, quite the contrary. Big tone not only was one of its most prominent virtues, but it also made a lot of sense considering all Ansuz' silencing tweaks inside. Their noise-trimming job doesn't alter tonal balance or change overall gestalt, but instead uncovers extra color and intensifies it, injects heft, boosts reflexes, extends decay, holds everything more firmly and darkens background behind sound sources to increase clarity effortlessly and without any trickery. This meticulous noninvasive therapy effectively makes music more substantial, coherent and alive, whereas any audio product subjected to it instantly behaves like an older, more experienced and noble version of itself. This familiar action I'd heard multiple times in the past i.e. during LessLoss assignments. Although it relied on its own silencing internals, to my ears the Aavik sounded just like a product supported by the Lithuanians' multiple external components.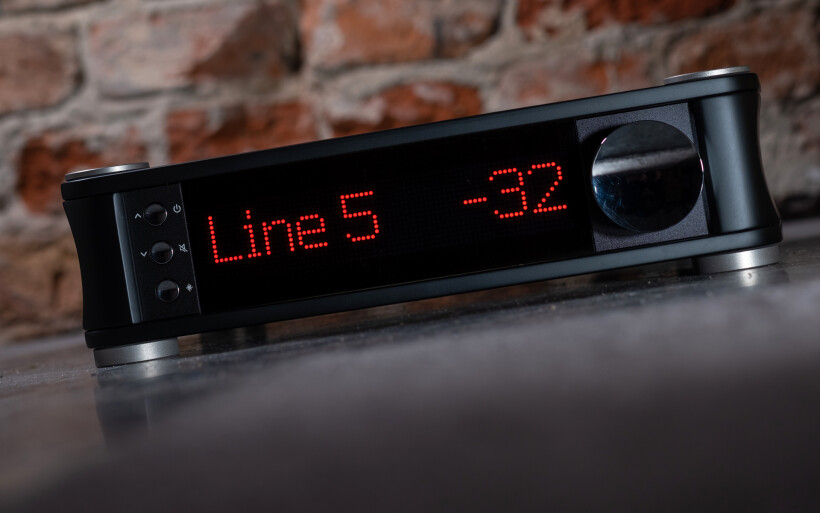 The Kinki put up against far pricier hardware was mapped as juvenile and less sophisticated once or twice in the past, but I can't recall the last time when it struck me as sensibly lazy. Still, the I-280 scored higher not only on quickness, power and elasticity, but was also more complex on tonal qualities; tissue differentiation, expressiveness, politeness and sensuality often present on calm minimalist recordings. Gentle female voices it portrayed as a bit cooler though more organic and convincing versus the warmer, more voluptuous and withdrawn EX-M1. Although of the two the Dane was the clear higher-tiered deck to me, I think that many ears would still see its rival as the better fit for the naturally very resolving W11 SE+. Synergy is a fickle mistress however, and past replacing this load with Børresen's 01 monitors it instantly shifted sides to render the Aavik as the undisputed winner.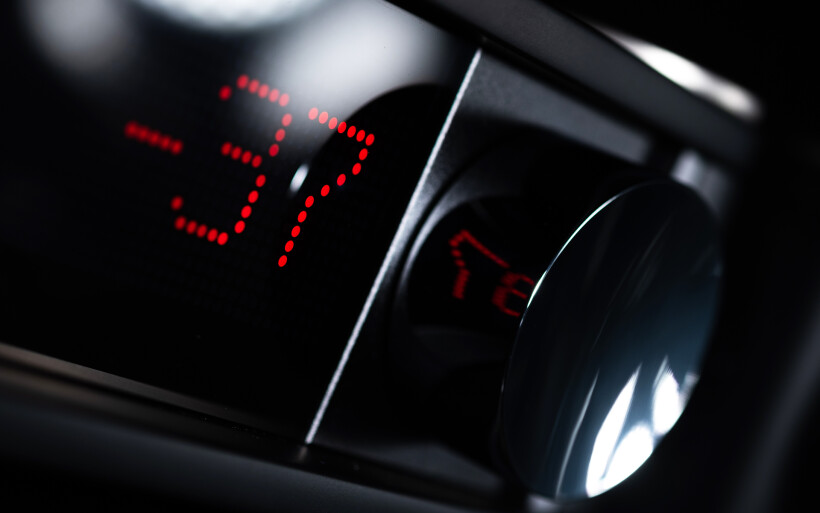 In this report the Børresen 01 was labeled as the one to beat on ripped dynamic, slamming potency, gutsiness and top level resolution. I'm aware of no other passive monitor type that on these counts would do what this one pulled in my room, not even close. Although the muscular 01 was noticeably darker than the naturally more lit-up Swiss, with the I-280 it produced by my standards very much sublime perfectly balanced blend of openness, agility, density, tangibility, insight and sun. Past the experience at the Audio Group Denmark facilities I can't say that I hadn't seen it coming. Setups assembled there included mainly my hosts' own components, by design mutually supportive and truly spectacular as team efforts. The 01 fronted by the I-280 effectively granted me access to the alike luxurious sonic aesthetic within my own four walls.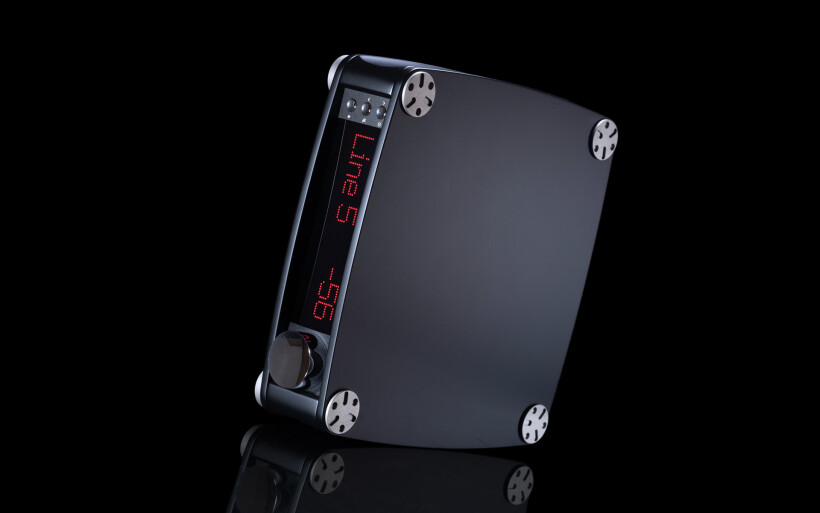 Børresen's compact monitors further widened the gap between both amps. With this specific load on duty the Aavik had its opponent far in the rear-view mirror. The former's slam, speed and insight were as audible as they were with Boenicke's speakers engaged, but with the 01 this list stretched to also include wider textural palette, increased accuracy and resolution, accelerated in-room air propulsion, greater overall elasticity and a bit more voluminous images. This exercise provided all the intel necessary to finish my story and single out the I-280's quickness tastefully combined with unusually generous tone as its greatest asset. That's quite the accomplishment considering how difficult it is to have these two inherently distanced features distributed evenly.
Summary
Each class-D amp reviewed at this site since late 2019 was voiced so uniquely that months later I still remember all four of them quite well. Even the most affordable of this group stomped hard on the tired dry/lifeless stereotype still glued to its kind. The Aavik I-280 also followed suit and very easily at that, but did so via its own sonic means to stand tall as yet another distinctive class-D class act. Its makers are known for walking to their own drummer after all.
The latest Aavik's silent MO, ease of use and well-made exterior ready to mechanically couple with its siblings imply cleverness typical for businesses well past their early days. Although its outsourced key component might suggest otherwise, upon closer inspection and introductory listening today's I-280 clearly doesn't fit the profile of a cookie-cutter switching type. Its designers had just the tech and know-how to go beyond the usual with their circuit of choice, and managed to very nicely dress it on top of that.
And lastly, let me highlight two class-D performers as exceptional as they were unique. The SPEC Corp. RSA-M99's power output was of a beefy transistor sort but it sounded very much like a purist SET class A affair, whereas AGD Productions Vivace on snap, resolution, overall maturity and sonic freshness would runs circles around almost anything I've heard to date. The Aavik I-280's own voice fits right in-between both these marvels and its asking price is a spot on considered what one gets in return. 'Til next time!
Associated Equipment:
Retail prices of reviewed components in EU (excl. tax):
Aavik I-180: €6'000
Aavik I-280: €10'000
Aavik I-580: €20'000