It's been three years already since iFi audio Pro iDSD's official debut and its more wallet-friendly sibling was just a matter of time. The recently released iFi audio NEO iDSD seems to match that description rather accurately and now's the time to investigate how much lighter it really is. Enjoy!
Introduction
This site's most recent iFi audio review dates back to the late November 2019 and the memory how that story came to be is still fresh. Its key ingredient – PowerStation – remained with me past its debut at the local Audio Video Show several weeks earlier. But more importantly, this power bar etched in my memory so well because the Polish event was in fact the last one I was fortunate to attend to prior to the pandemic outbreak. Although the 2020 with all associated restrictions was in most part a rough ride, it also led to elevated sales of stuff we enjoy at home and audio hardware fits that profile to perfection. During months of lockdown many designers pressed on with their R&D to turn their early prototypes into finished affairs. Some were scheduled to launch somewhere in the future once things get back to normal, but not all.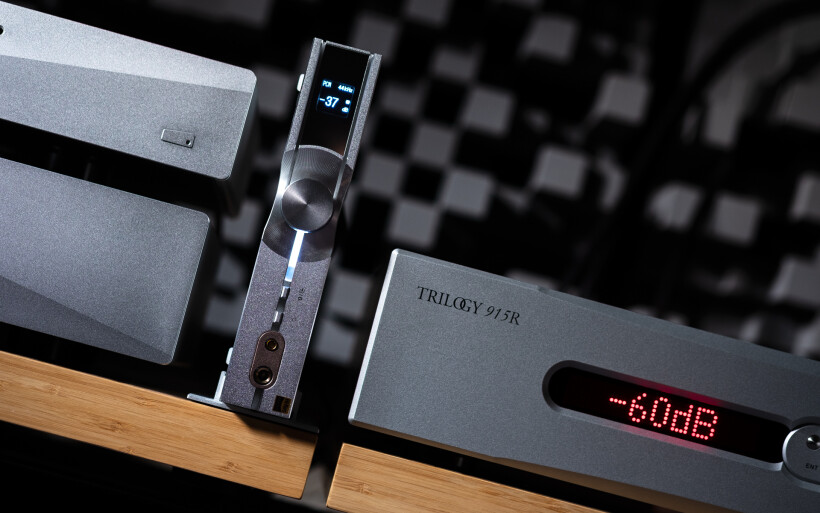 The team iFi didn't wait with their releases and it's quite shocking what they were able to accomplish in recent months. Prior to today's assignment naturally I had to catch up and see what other products under their  banner I've missed since my PowerStation story. It's fair to say that the more years this company has under its belt, the more prolific its designers are, so my careful assumption included two to three newcomer models and perhaps one potential review candidate. As it soon turned out this was a major underestimation, the Brits managed to launch several times as many.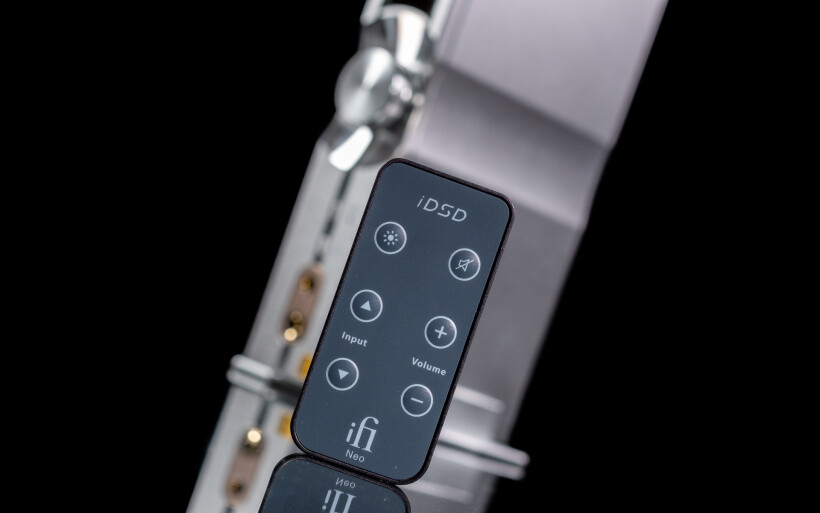 This chapter's first draft finished in some two weeks ago originally listed these 14 cases; Aurora AiO, ZEN DAC/CAN/Blue and Phono desktop devices, a portable DAC/amp baptized hip-dac, iPower X switching PSU, latest gen. USB sorters iSilencer+ and iDefender+, micro iPhono3 Black Label and iDSD Signature, two ZEN CAN/DAC Signature models developed for Drop.com and today's NEO iDSD desktop DAC/amp combo. Still, being up to speed with iFi's roadmap honestly is a task to behold. Since mid January their roster grew even bigger to now also include a transportable TOTL devil known as iDSD Diablo and yet another power supply named iPower Elite. That's 16 new arrivals in total, released in about 14 months or so. Although I'd gladly take most of this lot for a spin, iFi audio NEO iDSD was my top pick as the closest to its makers' Pro iDSD there is. Now quickly, before they land something new and make this review obsolete…
Build
A gray cardboard sleeve decorated with shiny Matrix-alike code housed a white box with two floors inside. The key ingredient snug in-between its foamy surround occupied the top level, and space just below stored three separate compartments with all included extras; standard RCA and USB3.0 cables, iFi's own iPower 5V/2.5A, four optional rubber footers, a Bluetooth antenna, 3.5/6.3mm adapter, warranty card, aluminium base to mount the product vertically and a small plastic RC. Its six membrane buttons mute/unmute playback, set display brightness (high/low/off), cycle through inputs and regulate volume.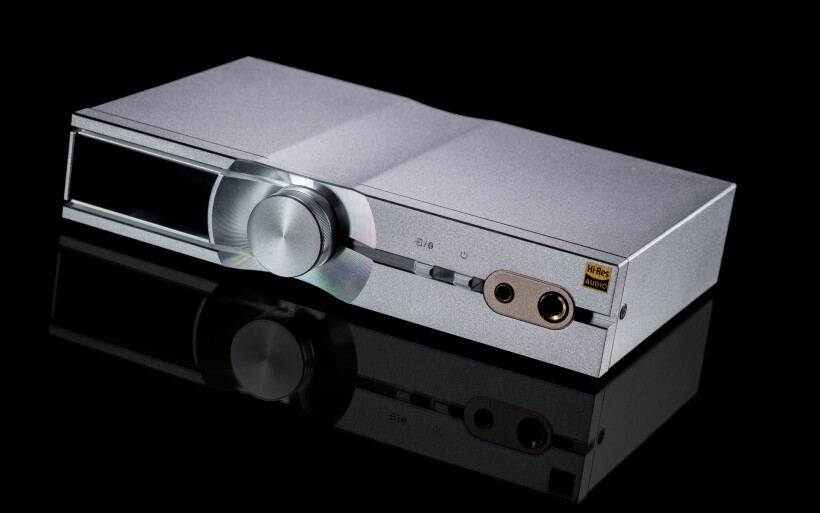 NEO iDSD is iFi audio's USB-powered desktop DAC/amp second only to its several times dearer top shelf sibling Pro iDSD. It measures (W x D x H) 214 x 146 x 41mm and weighs 970g so is quite compact and light. It can natively process DSD/PCM streams up to DSD512/32-bit/768kHz respectively and its Bluetooth 5.0 input is compliant with AAC, SBC, aptX, aptX HD/Adaptive/LL and LHDC/HWA codecs plus LDAC. Almost all iFi's DACs released before late 2020 either are MQA renderers at a cost of DSD/PCM respectively limited to DSD256/384kHz and S/PDIF out disabled, or vice versa. Two core firmware versions available for these products unlock either one feature set or the other. Until recently only Pro iDSD's XMOS chip had enough computing power to cover all these bases via one firmware and fully decode MQA on top of that. Now NEO iDSD follows suit, which is quite the accomplishment considering it sells for €749 versus its beefier kin's €2'999 sticker.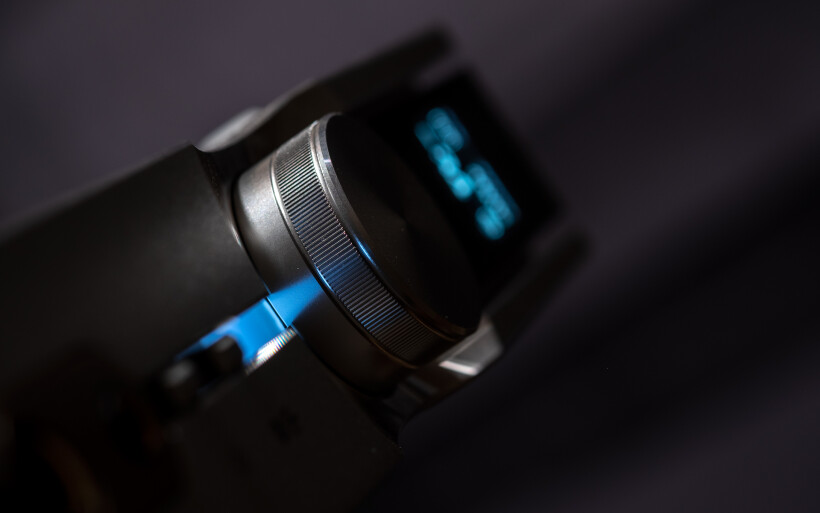 Today's NEO iDSD at first struck me as a Pro iDSD's 'baby' version due to their similar desktop footprint, fully balanced topology and wireless connectivity. But now I think that the former's origin was elsewhere and portable models from iFi's X-range had something to do with this. Although on utility xDSD and xCAN overlap quite a bit, one is mainly a DAC with a headphone out and the other the exact opposite. But more importantly, both are balanced designs with Bluetooth inputs and volume attenuation based on digitally managed analog ICs, not found in any other iFi product aside these two and now also NEO iDSD. All things considered, it's not unreasonable to see this report's case as the Brits' stationary desktop take on their X-series, but that's just my guess.
The NEO iDSD's sandblasted aluminium forehead isn't too crowded but features everything a DAC/amp specimen should have. A small square OLED display just behind its black acrylic window on the left shows volume (99 x 1dB steps), selected input, sample rate and data type. Upon fixing the product vertically to its base this screen turns 90⁰ clockwise to match orientation, which is a nice thoughtful touch. A pleasantly clicky knurled rotary located in a concaved area further to the right adjusts volume, mutes all outputs if pressed shortly, and engages OLED brightness menu upon longer press. A wide slot next in line houses a nice white LED plus two buttons to cycle through inputs and turn the product on/off. A neighboring rounded insert with balanced/single-ended 4.4/6.3mm headfi outs seals the deal.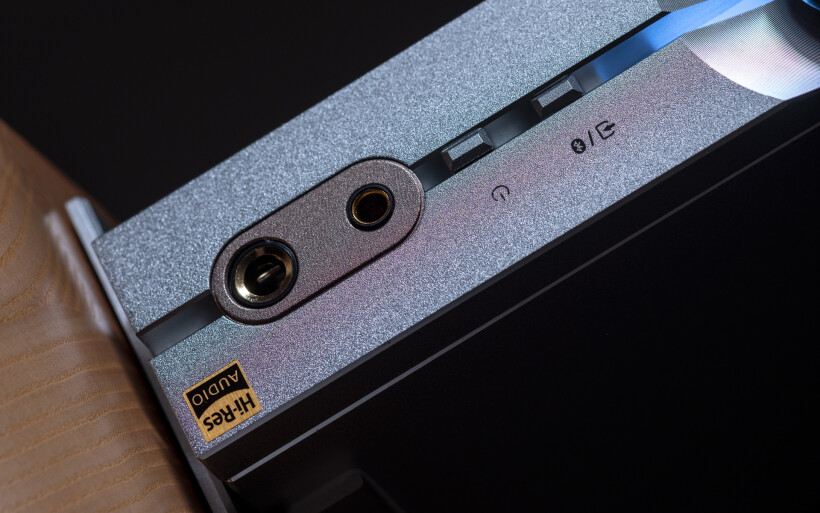 The NEO's both cheeks, underbelly and hood form a uniform sleeve that connects to the optional base with foam strips glued to its two walls for tight secure fit. Although narrow and tall if set like so, the entire structure is reasonably stable. One of each XLR (6.3/4.4V for variable/fixed) and RCA (3.2/2.2V for variable/fixed) line outs on the business end are variable by default, but can be set as fixed in a sub-menu engaged upon holding down the product's knob whilst powering it on. Digital inputs include separate coaxial and optical S/PDIFs plus USB3.0 used for better shielding and more firm mechanical connection versus regular USB2.0 ports. And lastly, an optional DC inlet just next to a Bluetooth antenna socket demands no more than 5V, so the same USB cable that sends data to NEO iDSD will also conveniently power it. Its makers however consider this route as inherently noisier and inferior versus external feed via their iPower included in the box.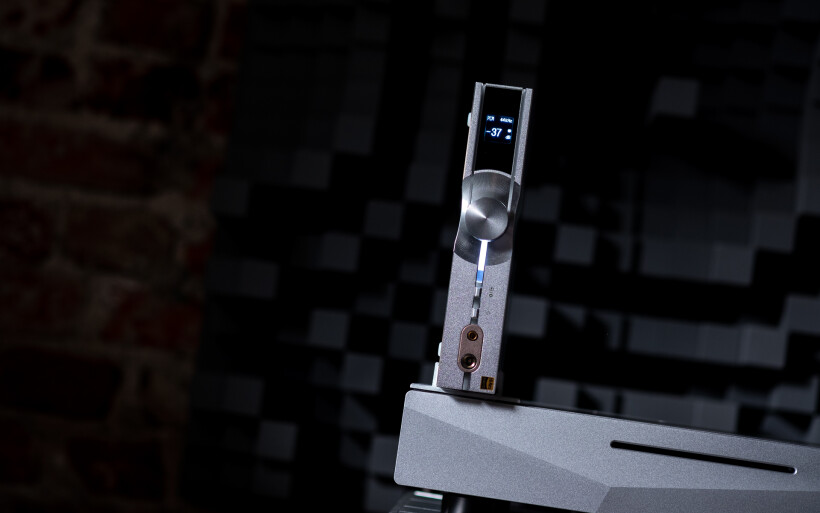 Even though a NEO iDSD doesn't feature most Pro iDSD's bells and whistles, it also scores high on utilities, ease of use and build quality, especially given its significantly lower price. The Pentaconn standard becomes more and more popular in headphone audio, 4.4mm jacks are far more robust versus their 2.5/3.5mm TRRS counterparts and it's good that a NEO iDSD accommodates them. Its endless rotary requires just the amount of force to turn and all remaining buttons and sockets are easily accessible. Due to low mass the product fairly easily moves on a desk, but upon mounting it vertically on its base loaded with rubber washers I had no reasons to complain. This alternate positioning variant not only saves space, but also turns today's fairly tall enclosure into a handy headphone stand. My only concern is longevity of foam inserts installed on the associated base. After some use these white strips will most likely wrinkle and come off eventually, but their replacement is a simple fix to DIY at home.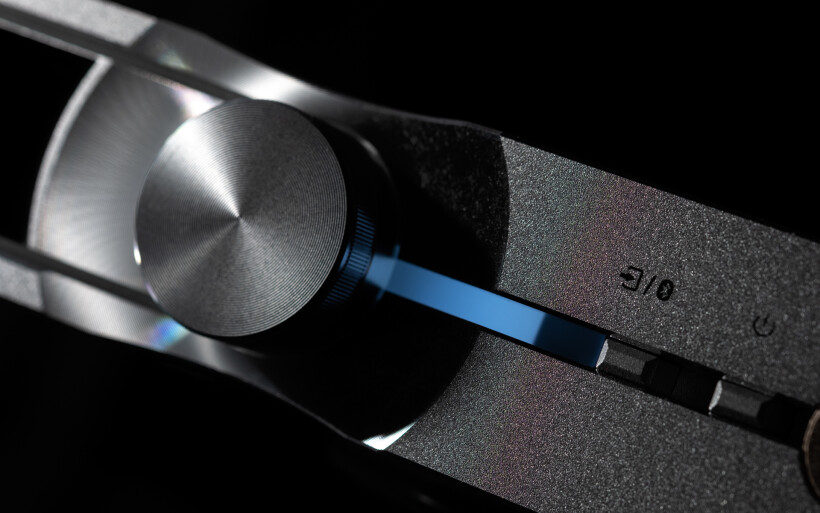 A NEO iDSD's 4.4mm headfi out (output impedance <1Ω, SNR/THD+N/Dynamic range respectively 112dBA/<0.0015%/-120dB(A)) does 1040mW into 32Ω loads, which isn't anything crazy by iFi's standards. Their transportable micro range models deliver four times as much after all. Still, 1W is more than enough to drive most cans to deafening SPL. Lack of line inputs and 2.5/3.5mm outputs for IEMs and portable cans doesn't hurt considering that a NEO iDSD was designed as a desktop DAC/amp package. Truth told, I wouldn't mind seeing simplified headphone audio where 4.4mm is the only balanced standard and everything else (2.5/3.5mm TRRS jacks and 3-/4-pin XLRs) is gone. It's conveniently small and does the same job as reliably.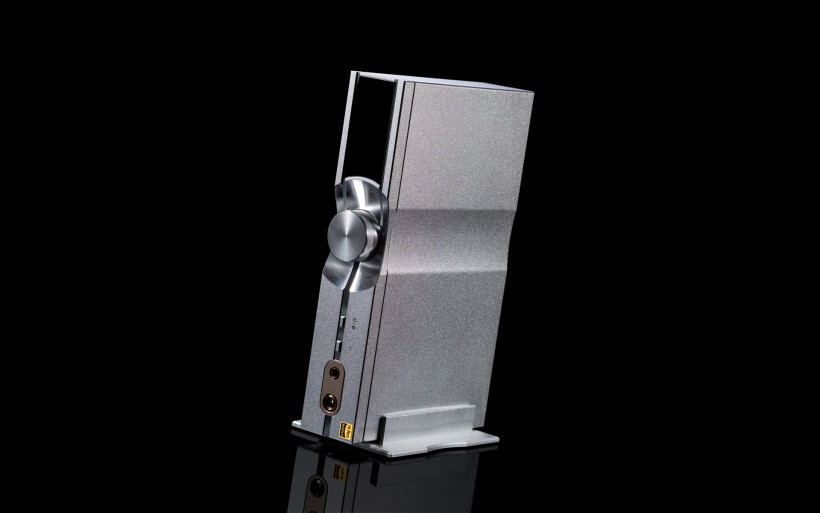 In order to get to my loaner's innards I'd have to permanently remove adhesive bits underneath its black window, so no dice. Luckily the Brits provide enough info to know roughly what's going on inside. Their usual hybrid suspect TI Burr-Brown PCM1793 DAC processes top six bits in multi-bit fashion and everything below as a ΔΣ device. All incoming digital data is subjected to iFi's own jitter-killing GMT (Global Master Timing) plot that incorporates a femto clock and memory buffer. A resistor ladder inside a digitally controlled chip regulates volume and needs no gain knobs/buttons/whatnot for different loads. To limit interference, a microcontroller that manages FET-based switches wakes up only for a brief moment when it has to perform and then instantly goes back to sleep. The NEO's internal power supply circuit sports linear regulation and incorporates iFi's own OV op-amps, TDK C0G caps, MELF resistors and inductors by Murata and Taiyo Yuden.
Sound
My primary setup featured a fidata HFAS1-S10U storage/transport that connected to either a LampizatOr Pacific DAC (KR Audio T-100/Living Voice 300B + KR Audio 5U4G Ltd. Ed.), or iFi audio NEO iDSD. From there a Trilogy 915R/995R set took over and via a Boenicke Audio S3 speaker cable passed signal to sound|kaos Vox 3afw monitors. Interconnects used were Boenicke Audio IC3 CG plus XLRs I proudly DIY-ed. All key hardware was powered by Boenicke Audio Power Gate distributor box plus its three captive M2 cords. The USB chain included the full iFi audio stack; a micro iUSB3.0, nano iGalvanic3.0, three Mercury3.0 USB cables in-between plus one 9V iPower. One set of external LessLoss Firewall for Loudspeakers modules complimented sound|kaos Vox 3afw, while a Fidelizer EtherStream was in-between my Linksys WRT160N router and fidata server. A GigaWatt PC-3 SE EVO+ power conditioner fronted by its own LC-3 EVO cable fed PSUs for a reclocker, router, network switch and NEO iDSD. The second rig comprised of only Pro iDSD and Vision Ears VE5 CIEMs plus Beyerdynamic T50i cans.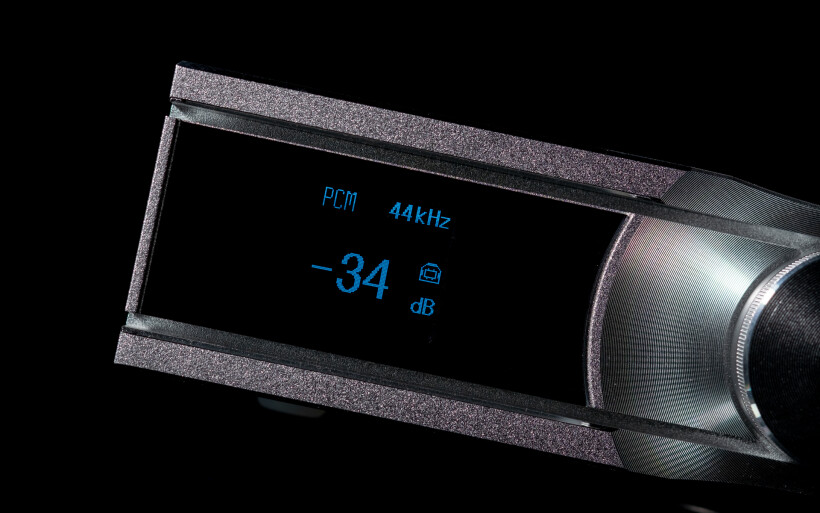 My main system as the first stop allowed me to investigate what the NEO iDSD could do solely as a DAC with its volume control bypassed. This usage scenario was of course far from ideal as most customers pursue this desktop box as a do-it-all deck for their cans. Still, for years iFi audio has been vocal about their house sound very much related to D/A converters inside their products, so naturally I wanted to know whether today's machine was alike geared or not. Besides, my big rig for its first sign of life was as good as any other. The early goal was to get somewhat familiar with its flavor in the most convenient environment I could think of, and move from there to more specific triangulations, which had NEO iDSD as a headfi deck put up against its sibling Pro iDSD.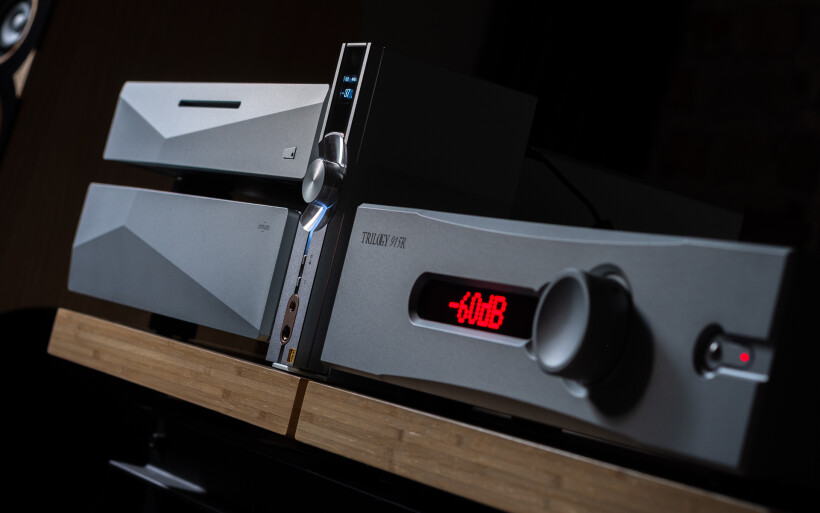 Let's first tackle iFi audio's signature sonic profile that dates way back to AMR's (iFi's parent company Abbingdon Music Research) digital hardware based on vintage multibit DACs by Philips; TDA1541/1543 and UDA1305AT. Many years ago iFi's spokesperson described to me their house voicing as natural, alive and infused with a touch of warmth, whereas measures meant to extract every single detail were secondaries on their priority list though still important. After having lived with AMR's DP-777SE for nearly four years not only I agree, but it's very clear to me that it was designed by people very much in love with music, and the exact same thing I can easily say about iFi's Pro iDSD. Although they're not identical, both these machines lean towards organic textures, charm, expressiveness, boosted colors, round edges with generous internal filler plus distinctive calmness and particularly fetching heft associated with it, though at a cost of lesser focus on insight, on-stage oxygenation, meticulous ripped outlines and speed. Although my AMR sounds less warm, lighter and more organic than the same designer team's Pro iDSD, they're undoubtedly similar.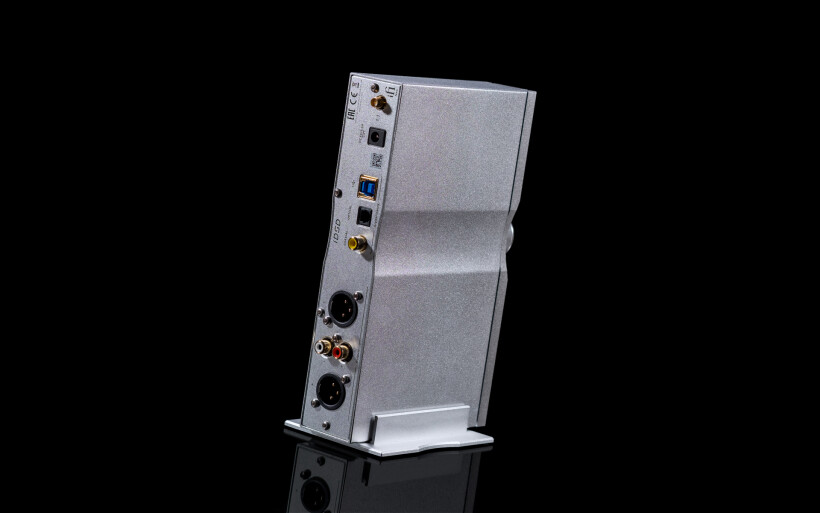 Although iFi audio NEO iDSD is nowhere near as costly as Pro iDSD let alone the AMR, its belonging to the same family became very clear very quickly. It took mere one swap from my reference Lampizator DAC to today's device to map key differences between them, and the sensation past connecting the latter for the first time was pleasantly familiar. Its behavior instantly struck me as gutsier, rounder, chunkier, mellower and obviously tailored for romantic if not a bit veiled atmosphere instead of insightful prowess. The Pacific was more agile, nimble, resolving, feistier, snappier and it punched noticeably harder. The NEO's overall take on music was more gravitational and distant versus its far costlier opponent's audibly more propulsive, quicker, open, direct, immediate, complex and clearer approach.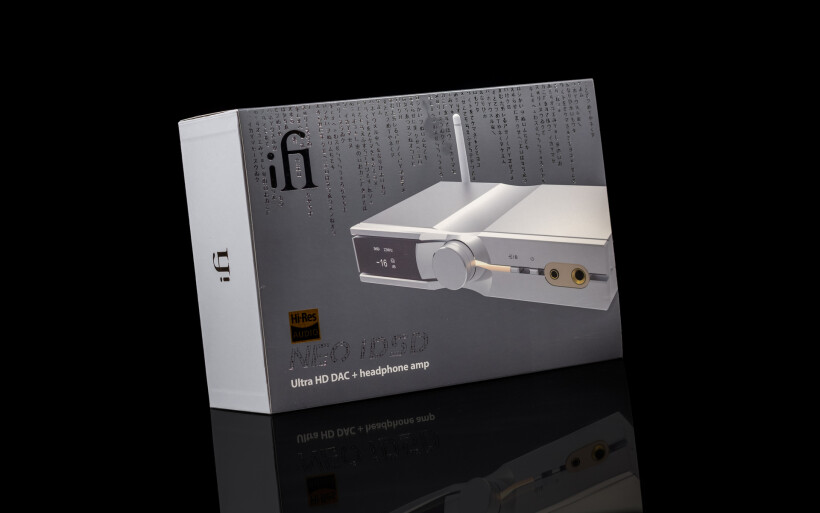 The lesson that followed from the brawl above was two-fold; the Brit sounded just the way I thought it would, and my primary DAC once more emerged as a hi-res specimen to beat on overall balance and, for a lack of a better descriptive measure, audiophile correctness. Still, the key takeaway was elsewhere. Considering €749 on the NEO's sticker it would be fair to expect it annihilated by the Pacific that sells for roughly €30'000 with all included tubes, but no such thing had happened. The former product played for the audibly different team and in a lower league all in all, but it put a good show nonetheless and didn't collapse. At first I suspected that rather sooner than later the NEO should emerge as too mild, sluggish and thick versus its sportier sparring partner to actually enjoy it, but it didn't succumb to instead grow on me to quite an extent in time. In spite of its calm somewhat syrupy disposition and virtual landscapes painted via soft brush strokes, iFi's product didn't feel truncated up high, had all key instruments and voices spatially visible and size-wise spot on, and its bass was as generous as it was pleasantly springy. My point here is that the Brit not only had a strong personality of its own, but also all fundamentals sorted well enough to keep me entertained and focused on just the right stuff, music.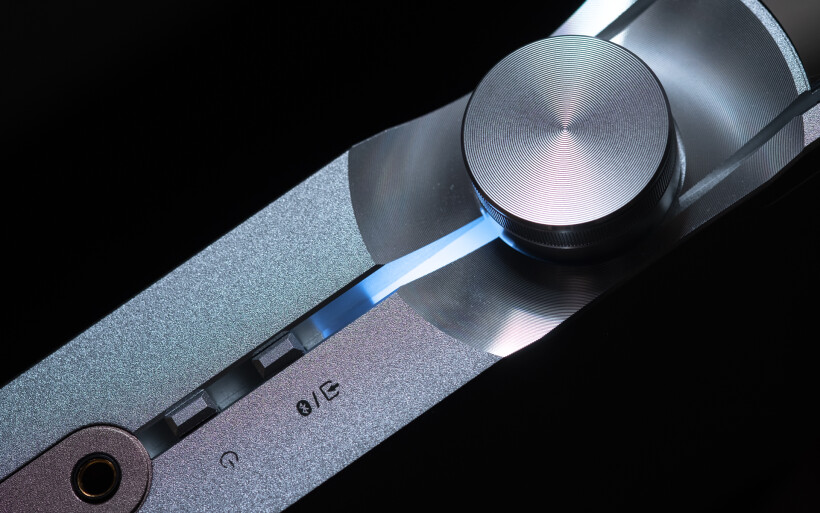 Instead of thinking about getting back to the Pacific I've enjoyed myself with the NEO, and this fact alone was the most important thing for me not as a journo but listener. The inherently very resolving Polish DAC is picky enough to render substantial chunk of my playlist as unlistenable. It's not even about file type but music genre and the way a given track was recorded and processed later on. Although the Pacific shines with minimalist acoustic jobs, live instruments and vocals in front of endlessly deep background, it also brutalizes metal/rock repertoire that happens to be in large part my regular music diet. That's hardly a con, top shelf DACs demand quality material if one wishes to fully exploit their sonic potency and reap all benefits, that's just the way it is. In this context the NEO geared towards joy and charm not only was perfectly happy with pretty much every track on the menu, but those poorly recorded it presented as more engaging and fun than my Pacific. I can't say that I was surprised, the former's natural roundness and density softened edges, removed shout and took the edge off.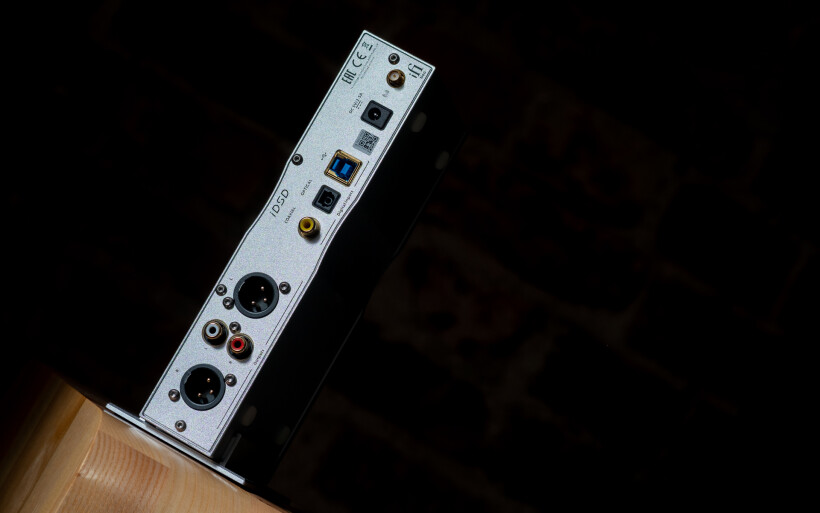 Knowing how the NEO iDSD did as a DAC, it was time to take it home and throw into one pit with its sibling Pro iDSD. Here it's worth knowing that the former had iFi's own GTO filter constantly engaged for all PCM data. Further firmware updates will most likely allow users to change that. But to make this comparison as even-handed as possible, the Pro iDSD had the same digital processing manually turned on, and its analog circuit included exclusively transistors. Since both products share balanced topology, their according headfi outs were used and sensitive Vision Ears VE5 CIEMs helped me in finding out which circuit was cleaner. Mild background hiss was present on both iFi's products upon turning their volume dials all the way up, but the NEO iDSD's self-noise was higher-pitched and quieter. At normal listening levels however this was inaudible even during calm passages so also irrelevant.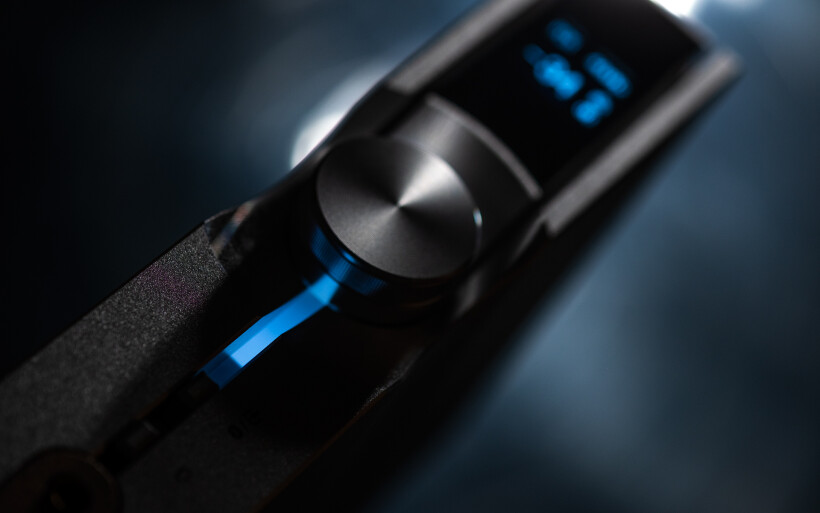 The NEO auditioned as a DAC/amp didn't morph into a substantially different performer but evolved into a more adult balanced specimen. Its colors shifted from saturated and oily to more matte and pastel. Some of its previously generous tonal heft was shaved off resulted in spatial clarity increase. Bass got lighter, somewhat smaller and less bold though now tighter, more contoured and nimble. Critical virtual outlines sketched via sharper pencil swings had a mild liposuction job done and were located closer to my ears. Overall tonal balance was now a bit higher and the NEO scored more points on insight in effect. These changes weren't of night and day, but its headphone circuit acted like an accelerator for the already charming round fatty base. This which spelled sonic tilt in just the right direction all things considered, and iFi's house voicing was still heard loud and clear. With headphones engaged it just underwent a synergistic tuning to become a noticeably better and more coherent version of itself. Although I've enjoyed and appreciated the NEO iDSD solely as a DAC, it was higher-tiered as a DAC/amp integrated. Since this is its primary use case scenario, that's a win.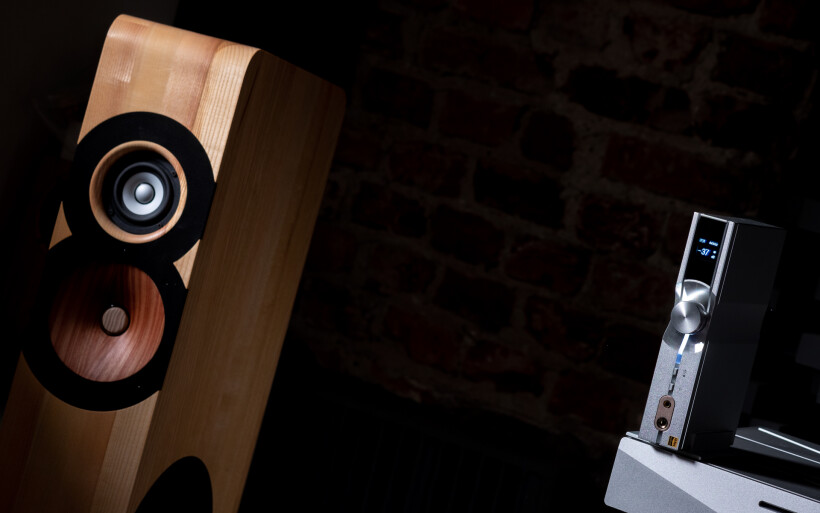 And lastly, iFi's Pro iDSD and the newcomer NEO sounded quite alike, but the former was snappier, packed more punch, held its more muscular bass in a tighter grasp and higher up was weightier and longer on decay. It also portrayed a bit more expansive and majestic landscapes with virtual shapes outlined stronger, more pronounced, present and texturally complex. Put shortly, iFi's dearer box was the one on steroids and the natty NEO iDSD executed the alike sonic job in a lighter, more pastel and milder fashion, but wasn't too far off with CIEMs and cans I had available. That's the key thing to take note of. Who knows, perhaps upon including more headphones/IEMs I'd possibly find some extra distinctions between both iFi's products, and at least one competitor outside of its portfolio would surely be useful. Alas, I didn't have any such extra tools at my disposal so let's wrap it here.
Summary
Although the Brits' lineup features multiple functionally alike products and at first it's quite easy to get lost in there, their NEO iDSD leaves no room for guesswork or second thoughts. It's very clear from the get-go what this substantially more affordable utility-wise lighter take on iFi's Pro iDSD does and where it fits, very close to the latter is just the place.
During its stay at my place the NEO iDSD performed without one hiccup and was deadly silent to now score very high on overall behavior. Individuals into wireless playback and dense formats will appreciate modern useful I/O, MQA decoding, LDAC and everything else this versatile do-it-all specimen provides, whereas power feed via USB and clever vertical positioning twist make it this much more easy to use. If the NEO iDSD misses any specific feature its target audience might desire, I failed to see it and also think it's one of iFi's most accomplished products to date.
Although iFi audio NEO iDSD used as a DAC boasts its makers' sonic MO as openly as it's convincing whilst doing so, its headfi circuit is the star of the show. Instead of being just a functional extender as it's often the case, this tasteful intelligent support for today's D/A bits effectively boosted the entire package's performance and made it click. Considering generous functionality and reasonable price on top of that, iFi's done a very nice job. 'Til next time!
Associated Equipment:
Retail prices of reviewed components in EU (excl. tax):