More than once I've told you about some hidden gems of the audio industry – particularly good, interesting products from small, not front-page companies. Here is another one – the top analog interconnect from a loudspeaker specialist, Robert Bastani – Bastanis Imperial.
Introduction
A long, long time ago in a distant galaxy… . Well, actually it did happen on Earth and 'only' 10 years ago, but in both, audiophiles' and reviewers' life 10 years may seem like an eternity. Not to mention that my system (minus the room, which is still roughly the same) from that time and the current ones are also very different, which makes a comparison to a distant galaxy also quite relevant. A common factor, apart from the aforementioned room, has always been me, but over 10 years between then and now and experiencing hundreds of audio components firsthand (and getting old…er) I've also changed (to some extent at least). What exactly happened a decade ago? I reviewed Bastanis Matterhorn speakers (see HERE). Not only that, but I also purchased them after the review (and the prospect of me carrying 50 kg speakers [each!] down several flights of stairs was only a minor factor in that decision :-)).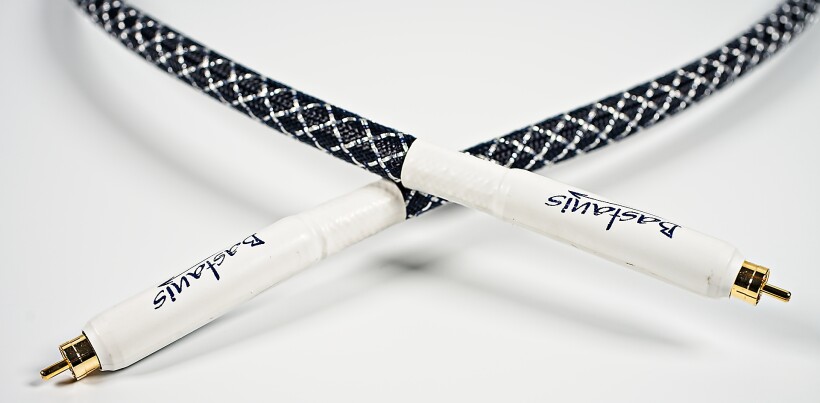 Already before that review happened I had been a fan of both, horn speakers and low-output SET amplifiers. At the time I actually owned horns with Voxativ (when I bought those they were still sold under the previous brand name, I think), full-rangers, and Fostex horn super tweeters (and a subwoofer used occasionally with them). The only problem with them was that they lacked versatility – they sounded really good with low-output amps, but I couldn't really use them for reviewing a broad spectrum of amplifiers as they didn't sound too good with more powerful ones. Plus they were more of a DIY design than a regular product which made it difficult for readers to relate to whatever I was telling them in my reviews.
At that time I also owned a TransFi air-bearing tangential tonearm and a deck from the same brand. It was Vic, the man behind this company, also a dealer of Bastanis speakers in the UK, who recommended the latter brand to me. Long story short, after some emails exchange Robert Bastani sent me a pair of Matterhorns for a review and they stayed with me for the next several years. They turned out to be much more versatile than my previous speakers and while still shined at their very best with tube amplifiers, SETs in particular, they also delivered a great performance with any amp I hooked them up to, also solid-state ones. And they were a regular product available for anyone interested in it. One of the high praises they received while serving in my reviewer's system came from a Kondo distributor, who despite quite a significant price difference between Matterhorns and Audio Note Japan amplifiers I reviewed, said that, unlike most speakers, "Bastanis allowed Kondo to sound like Kondo".
The design was quite special – these were back-loaded horns in huge and heavy cabinets with 15'' (!) wide-range drivers and dipole tweeters. Yes, that is correct – they featured 15'' wide range woofers. As Robert explained it to me at the time, he treated the mid-parts of the membranes of these huge drivers somehow, which allowed them to go as high as 6 kHz where they smoothly rolled off and handed the rest of the range to the fantastic dipole tweeters. They delivered coherent, rich, open, dynamic performance starting with nicely extended, tight, yet quite powerful and tuneful bass and ending with pure, yet smooth and open and spacious treble. There was nothing to complain about regarding wonderful, rich, colorful, smooth midrange either. Since then this model was upgraded to the MK II version which, I hear, offers even better performance.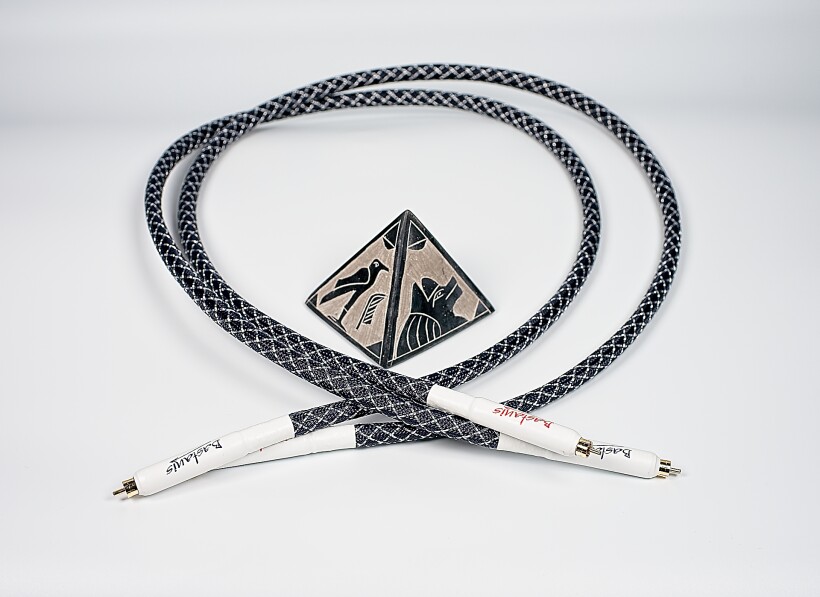 Long story short – I loved those speakers. I used them for a few years and were it not for my reviewer's job, I would have most likely kept them until today (and much longer). I've learned recently that the guy who bought them from me still has them, which should tell you something. At some point, Robert sent me also a set of his basic speaker cables (made of the same wires as used internally in Matterhorns) and a basic analog interconnect. Both have ever since come in handy from time to time, as they proved to work really well in certain configurations (not only with Bastanis speakers).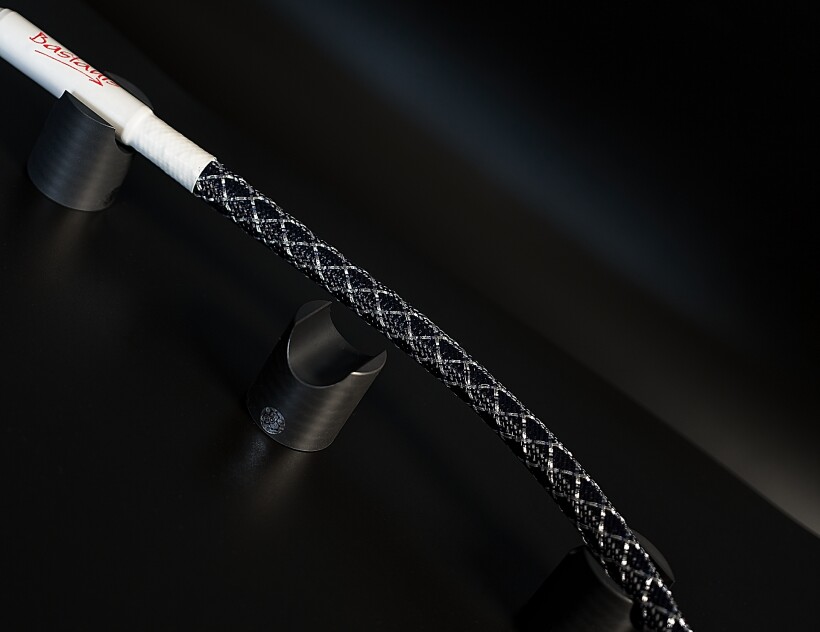 Let's jump forward to a few months ago when Robert contacted me again after he found me mentioning his cables in one of the reviews. He wrote:
"The Bastanis brand is in a process of transformation to a pure luxury company with a final relaunch of the line of speakers and a new generation of cables. The relaunch of the Bastanis line of speakers will take another couple of months, for now, the upcoming line of cables is ready yet and probably interesting for any serious audiophile.
There are three speaker cables and three RCA I/C cables available yet (additional types of cables to come).
– The Space speaker- and I/C- cables offer serious and complete sound quality and they are free from any disturbing artifacts or non- linearities. These cables are recommended for any serious audiophile stereo system on a budget and also even for customers using top-notch stereo setups not willing to make a bigger investment in cables.
– The High Space speaker- and I/C- cables are in an upper but still grounded price range. These cables compete with any other very high-priced cables of other brands and depending on the harmony with the components of the system the overall sound quality may be a little ahead, equal, or a bit behind the other cables but for the asked price the High Space cables offer unique qualities.
– The Imperial I/C- and speaker- cables. These are the best cables – the Imperial I/C cables design uses some new principles and takes the sound quality to a new level. I made a number of test sets of the Imperial I/C cables upfront and sent them to experienced customers and dealers who are used to expensive cables with overwhelmingly positive comments and all cables (one exception) were kept by the testers. The Imperial cables are luxury priced but because of the new meaning of cable connections for the absolute sound quality they justify the asking price. For example, a very good integrated amp may sound better with the Imperial I/C- cables than the much better sounding and much more expensive pre- power set of the same brand connected with any other I/C cables. On the other side, customers who own the expensive pre-power sets have the possibility to take a step forward and reveal hidden territories, so to speak. There is more hidden quality in the I/C cable connections compared to the speaker cables and I am convinced especially the new Bastanis Imperial I/C cables are of fundamental interest for all audiophiles who are into the best sound.
Maybe you are interested in presenting the Bastanis or Club-27 products at Hifi Knights, please let me know?!"
Based on my previous experiences with Bastanis products I was curious what this new, top-quality IC would sound like (not to mention new Bastanis speakers, but those turned out to be still very, very heavy…). After a couple of weeks, I got two pairs of the Imperial with RCA termination. One of them was 3 meters long. I have to use such a long interconnect between phonostage and preamplifier/integrated as my analog rig occupies a separate space in my room at some distance from the main rack. The other one was of regular length which in the case of this model is 1,5 m.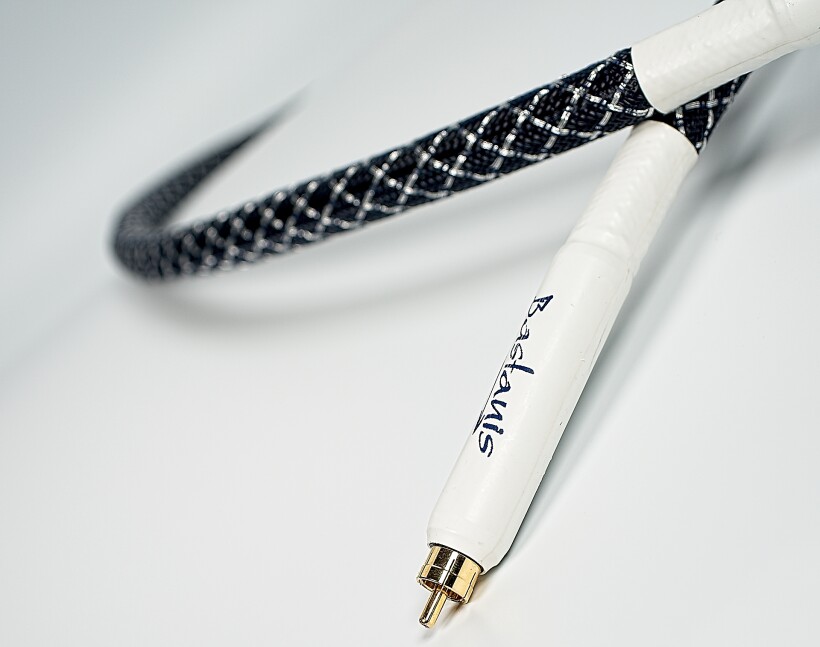 In my analog system, I have been using the TelluriumQ Ultra Black IC for a long time and it did a great job even when I tested top cartridges, turntables, or phonostages. As you can imagine, a 3 m long top-of-the-range IC of one of the biggest cable companies may cost a fortune – hence I kept the one that was not that expensive and still doing a really good job. On the other hand, as most music lovers do, I always feel the itch to look for even higher quality components for my system to further improve its performance. As a rule, before I make this type of decision, I have to listen to a given product in my own system, and if possible use it for an extended time which allows me to check its performance in multiple setups.
I have to know it offers a proper level of performance, it must be well-made, durable (particularly cables must be of high quality as I plug in and unplug them much more often than non-reviewers), and it sounds not only objectively good, but in the way I like. I simply can't have components I don't like, no matter how good they are, in my system – I am a music lover first, after all. Due to the needed length and respective pricing, I didn't really have any chances to test potential replacements. Robert was actually the first one kind enough to send me such a long pair of Imperials (as he told me, he'd already sold even a 6m long pair so he was sure he could find a buyer for a 3m long one, too) which gave me a chance to compare it to my (way cheaper) Ultra Black.
Before I get to the subject of this test let me share some more information I was provided with by Robert. As it turns out, nowadays he not only still develops and manufactures his own speakers under the Bastanis brand but is also partnered with Armin Bos of the Club 27 (see HERE) to offer even more interesting loudspeakers. Actually, I have been already breaking in a pair from the latter too, the KURT MK III (see HERE). The first listening sessions were very promising and you can expect a review of these within a few weeks as well.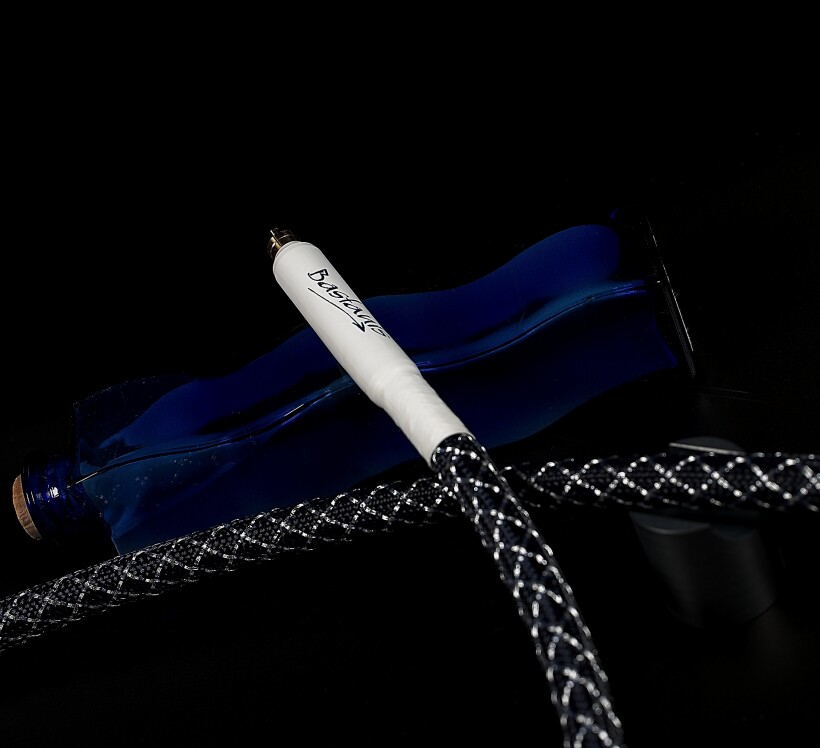 OK, IMPERIAL. Sounds impressive (the name, I mean), doesn't it? One thing is for sure – calling your current top product a name that doesn't leave much room for another, even more advanced model in the future is a bold move. But let's leave it to Robert for when the moment comes (as it probably will :-)). As we lost touch for some time I haven't really kept up with Bastanis lineup's development. So I had to visit the website and check it out. As for cables, there are three series – SPACE, HIGH SPACE, and the top-of-the-line IMPERIAL (so the future top-of-the-line could maybe be called SPACE MASTER?). The two lower lines include analog interconnects with separate versions for MM phonos, speaker cables, and digital ones. The IMPERIAL, at least for now, includes analog interconnects, both balanced and unbalanced, and speaker cables. If you take a look at the price list you will see that the latter series is quite expensive. It was actually the first thing I said to Robert, that for a relatively unknown 'cable' brand the prices seemed rather high. He was confident though, based on the response from his customers, that the price level was adequate for performance. For me, it clearly indicated, that these, same as the Bastanis speakers, are products for people who care more for sound quality than brand names. And that it may be a hidden gem, but this time it doesn't come cheap so it needs to offer a very special performance to deserve the name.
There is no 'Design and features' paragraph in this review simply because Bastanis (same as, for example, TelluriumQ) doesn't believe in awing potential customers with elaborate technical information regarding some cutting edge technologies straight from the space industry. Instead, they promise top sound quality but let music lovers be the judges of that and decide whether it is what they want to spend their money on. That's why there is so little information regarding Imperial cables on the manufacturer's website. Let me share the little one finds there:
– There are two key features that enable the Bastanis Imperial I/C- cables to improve the sound quality that much. Both features work passive and avoid having any negative influence which is known to be the case with other common methods consisting of active filters or line drivers.
– The Bastanis Imperial I/C- cables use built-in RF filters which clean the signal from the high-frequency signals which pollute the audio signal. The input stage of the signal-receiving electronics stays free from any high frequencies above the audio signal spectrum and will not run into distortion.
– The Bastanis Imperial I/C- cables also have a new built-in feature that removes any irregularities in the magnetic field and cleans the signal from all reflections.
Let me add, that, as Robert explained, there is a 'Phono MM' version of the Imperial which features a slightly modified RF filter for the devices that require a lower capacity. As he claims, it does not change the performance, and one gets the same level of performance with it. It should work better though, with MM phonostages and tape recorders.
A small practical remark – the Imperial (even the 1,5m long) is quite heavy and while it does not belong to the stiffest cables I've ever handled, it is not one of the most flexible ones either. Nevertheless, it should be easy enough to install it in your system, unless there is very little space behind the connected components, as the Bastanis IC won't bend as much as most cables. Robert also warned me to handle the connectors with care and support them if needed to avoid damage.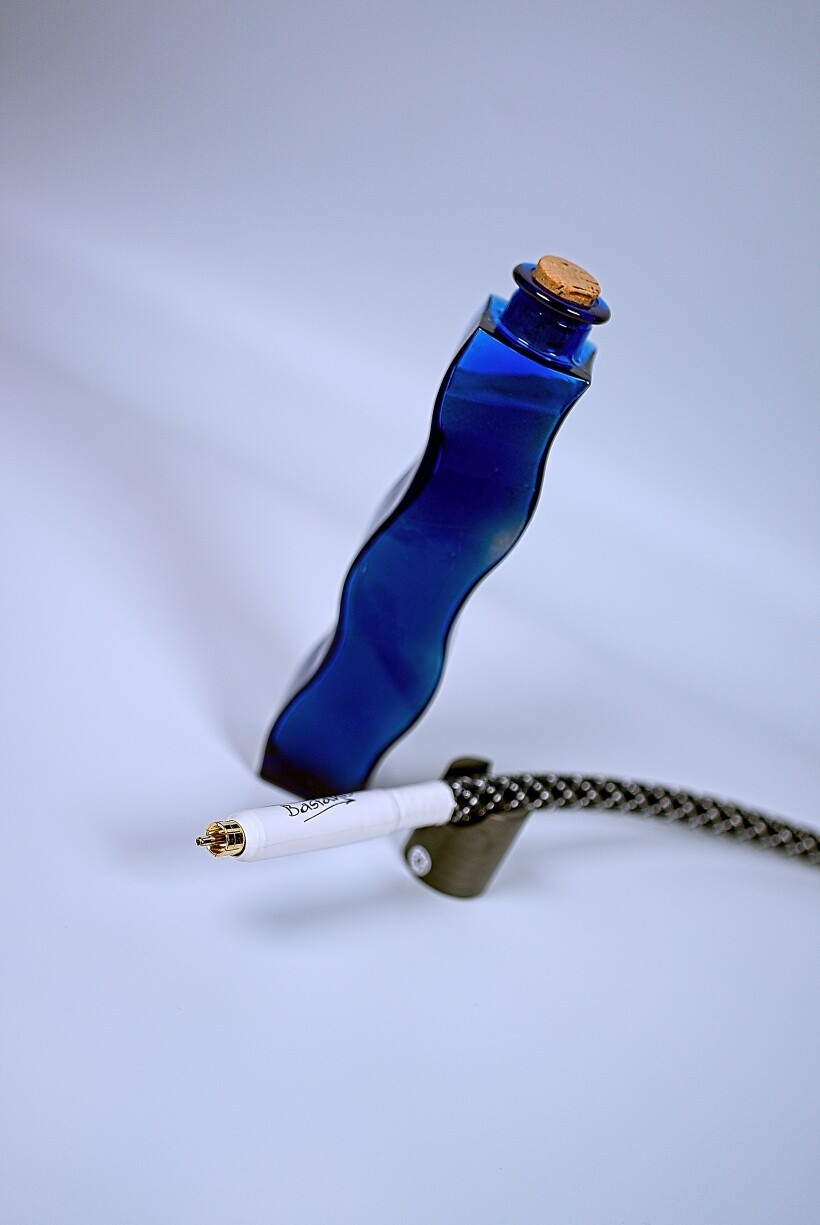 Sound
OK, let's dive right in. I used the shorter pair mostly between my LampizatOr Pacific DAC and my own, and the number of reviewed amplifiers and preamplifiers. Since I've had several months to test the Imperial, not only did it provide the signal to my GrandiNote Shinai integrated and Audia Flight FLS1 preamplifier, but also to two-box systems such as Boulder 1110 + 1160, Circle Labs A200+P300, or Mark Levinson No. 5206 + No 5302, or tube amps such as Allnic Audio T-1500 mkII and T-2000 30th Anniversary, JADIS I-70, hybrid BAT VK-3500, and some others. The longer one served as a link between my phonostages, GrandiNote Celio MK IV and ESE Lab NIBIRU MC V 5.0, and some reviewed ones (Phasemation EA-320, Kondo KSL-M7, or Octave Phono Module) and whatever pre or integrated I used at the time. In other words, there were too many different setups to even mention all of them but I used experiences with them all to find common denominators. This way I am able to offer you my assessment of the Bastanis Imperial's performance in various environments.
One more thing – my reference IC for the digital setup (short for the rig with the Pacific DAC used as a source) was the Hijiri Million Kiwami RCA, and for the analog system, the reference was the aforementioned TelluriumQ Ultra Black.
Let's start with the shorter pair, as I did, even though it was a brand new set needing "a few hundred hours" to fully break in. Robert assured me, that while the progress in sound quality would be observable for a few hundred hours, already after 2-3 hours the Imperial would sound really good. Here is what I wrote back, describing my first impressions:
"..so far the brand new IC was used for maybe 12-14 hours when music played in the background (meaning I wasn't reviewing some other components as for reviews I need components that are fully broken in and that I am familiar with). So for now the only thing I can say is that despite the fact that the Imperial IC is brand new it doesn't quite sound like that, I mean there is nothing bothering me in the sound – natural, smooth, with bass going down deep. I assume that, as you said, it will still improve, but the start has already been promising."
And in fact, it kept improving over the next days and weeks. Let's stop for a second here. As I mentioned, the Hijiri Million Kiwami has been my reference analog interconnects for quite some time now. It has never failed me in any configuration. It sounds natural, rich, and smooth. I can't point out any obvious weaknesses, although I can understand that some may expect a more neutral-sounding cable or one that focuses more on definition and precision and less on fluidity and coherence of the sound. So it's not the best IC in the world (no such thing, in my opinion), but a damn good one and it really satisfies not only my preferences but also the reviewer's needs (again – within my budget). The Imperial is actually more expensive, but the difference is not that significant, considering that the standard length of the former is 1m and of the latter, it's 1,5m. Yet, there is some price gap to consider.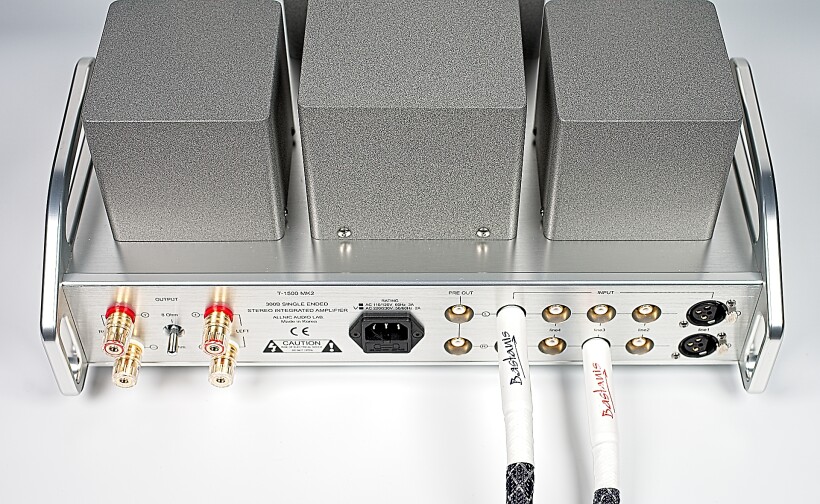 So what happened, after the Imperial fully broke-in and I started to compare the two? Even though I didn't think it quite possible, as it had never happened with any other interconnect before, there was 'more sound in sound', so to speak, it was denser, yet not darker. It was actually, I believe, a combination of slight improvements in terms of resolution, clarity, and precision that resulted in this first impression. There were obvious similarities as well, because, despite all these improvements that allowed the Imperial to deliver a bit more precise and revealing sound, it was at the same time, as smooth, rich, fluid, and natural as the Hijiri Kiwami. And that was and still is a killer features combination. Especially if you, same as me, look for the highest sound quality, but the kind that is not overly analytical, not pointing out every performance or production error, but rather focused on music and emotions and on letting the listener experience all of that to the full extent of what was caught on tape (or in a file). So it is focused on the musical experience rather than on the sound (while providing you with tones on information on the latter).
The sound with the Bastanis Imperial seemed even deeper than with the Kiwami. Answering the question of why took me a while. It wasn't richer, as few cables can even match the Kiwami in this regard (without blurring the sound). There was no added weight to it either – just the right amount of it to every sound. The answer, I believe, was in the even lower noise level that translated into a 'blacker' background thus enhancing the intensity of colors (timbre), which in turn resulted in an even deeper, more substantial sound. It also improved the dynamic range a bit. Like in Manu Katche's "Drum solo" (from the "Live in concert") where every time a drumstick hit a drum, with the Imperial it seemed to have a little more texture, a little more power, and a little more of slightly faster response from the drum.
Equally exquisite was the presentation of the "Serpent's dream" in Michel Godard's "Le Miroir du Temps". This time though, I focused on the drumsticks gently 'kissing' cymbals rather than hitting drums, besides the enchanting, wonderful leading serpent, obviously. The former proved high resolution and very good differentiation of the reviewed cable, plus amazing clarity of its presentation and high dynamics. Even though, the drums were placed in the back of the mix/stage and played so gently, with the Imperial they sounded even more crisp and vibrant than with Kiwami. It was not a major difference between the two, but since the Hijiri already represented the top sound quality, any improvement, event small, had to be highly appreciated.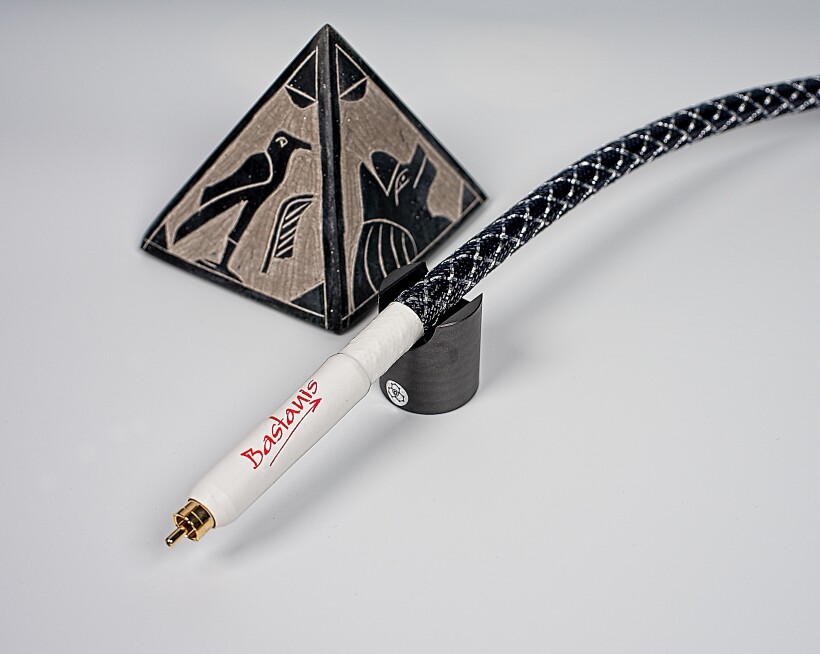 Godard's serpent with the Bastanis top interconnects sounded so real, so natural, and so captivating that I couldn't stop listening after just one track! Its sound was, no surprise here, deep, yet open, fluid, yet detailed, and so, so present. This is one of these albums, among many others by this artist, that every time gets me sharply focused and fully immersed in the music. Provided, the system that plays them does it in such a natural, convincing way, that is. As it did supported by the Imperial (and to almost the same extent by Kiwami). Also, the spatial aspects of the presentation (the album was masterfully recorded in a chapel and its ambiance is very present in the recording) immediately caught my ear.
Bastanis cable did not try to sound particularly spatial in every recording I played but whenever the latter was recorded in such a way, as to clearly present the acoustics of the venue, the reviewed cable did an impressive job (also) in this regard. It was one of those cases when I got completely lost or immersed in the music and let it play from the first till the very last note, even though usually while comparing components, listening to them interchangeably, using short music fragments works better. That's one of the best proofs (for me), that a tested component, Bastanis Imperial, in this case, delivers the most natural, most engaging, and realistic, top-notch presentation.
To sum it up (so far) the Bastanis Imperial did not knock down Kiwami in this duel of 'titans', but it did offer a further improvement delivering a remarkable level of sound quality. At this, truly high-end level any improvement is hard to come by because while there are some cables, that offer selected advantages over Kiwami, the latter most often come at some cost. It means that, in my humble opinion, very, very few can actually offer an even slightly better balance of advantages and disadvantages compared to the Hijiri. The Imperial's sum of pros (and cons that… were actually not really there) was higher, not by much, but still. As a result, it seemed to be an even more refined and complete performer. At least when it came to acoustic music, that I played so far.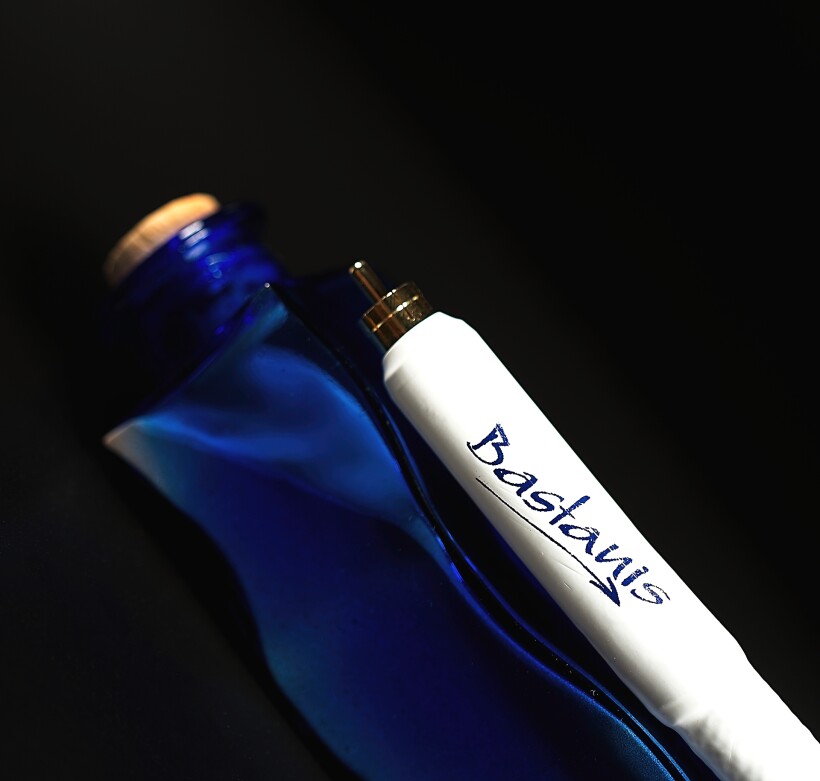 It was time to play some "less audiophile" recordings, rock, electric blues, and jazz to find how this very special interconnect would deal with them. Pink Floyd's "Dark Side of the Moon" proved that music, whether plugged or unplugged, recorded/produced in a certain way sounded amazingly spatial with the Imperial. All Floyd's fans know very well, that these guys did love to play with spatial effects on their albums and so these are quite a good tool when testing this aspect of presentation (among others). Vocals and Gilmour's guitar sounded awesome too, even compared to the absolute 'master of the midrange', the Kiwami! The midrange delivered by the reviewed cable was both, dense, rich and clean, transparent, resolving, yet smooth. So on the one hand the timbre and texture were presented in an almost palpable way, on the other I could study effortlessly the tiniest details as well. Let's add to that the nicely extended, but also tightly controlled, powerful bass, crisp treble (the clocks in "Time"!), and there was no way a Floyd fan would have not enjoyed listening to DSotM (or any other of their albums) with me while the Imperial was connecting source to the amplifier.
Right after that, I played Peter Gabriel's "So". Again the vocal was simply captivating, but it was the bass and drums that I took a closer look at. Tight, powerful, deep, with a fast leading edge, but when needed also immediately stopped and followed by a very black silence moment. Since the album contains so many hits, the flow of music and the coherence of the presentation played a huge role in such an engaging and highly enjoyable way the music was delivered with the Imperial. Next, I moved to Prince's "Welcome 2 America" with the opening track of the same title and its heavy, yet tight pulse and various vocals (both spoken and sang). And again, this rap-style track sounded fabulous, with a powerful rhythm, overall precision of the presentation, and those very present, real-sounding vocals popping up all over the stage. Long story short – it didn't matter what I threw at the Imperial, it kept doing an incredible, impressive job with every recording turning it into a real musical spectacle!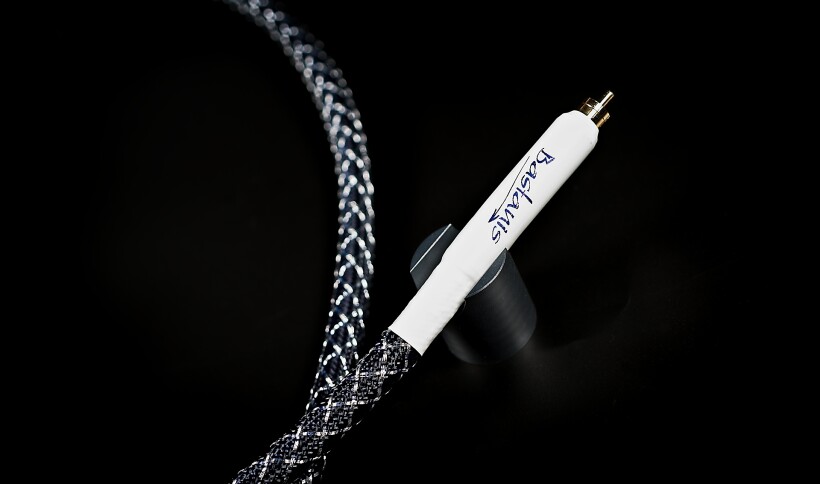 BASTANIS IMPERIAL in the analog system
As I've mentioned before, in my analog rig the Imperial was competing with significantly less expensive, yet doing a very good job TelluriumQ Ultra Black that's been with me for several years. I didn't have to break in the 3 meters long Bastanis cable, as they took it out from their own demo system for me. Over the several months it spent with me I have used it in my own setup with J.Sikora Standard Max deck with their own KV12 tonearm (see HERE), but, for a time, also with the Transrotor La Roccia Reference with their TRA 9 tonearm (Polish review can be found HERE). In that period I also used numerous cartridges – Air Tight PC-3, Analog Relax EX-1000, EX-500 and EX-300, Kondo IO-XP, Ortofon Verismo, Allnic Audio Amber (see HERE), and last but not least the inexpensive (but absolutely fantastic for the price) Charisma Audio ECO. My two trusted phonostages, GrandiNote Celio MK IV (see HERE ) and ESE Lab Nibiru V 5.0 (see HERE) were used most of the time, but also other devices on loan participated in some sessions, such as the Phasemation EA-320, Kondo KSL-M7, Allnic Audio H-5500 (see HEREor Octave Phono Module (see Polish review HERE).
So as you can see, I took my time before passing judgment. Yet, this part of the review won't be as long, as the previous one. Why? Simple because it was the same cable, just longer and used in a different part of my setup. It seemed obvious it would offer the same, or at least similar performance and qualities, and it did. It delivered the same resolving and revealing, yet rich, smooth, coherent performance. I did not fail when I played the same albums (some of them) from vinyl records (Pink Floyd, Peter Gabriel, different album by Godard) delivering explosive, yet controlled dynamics, proving that it was able to match the outstanding speed, power, dynamics, and precision of my J.Sikora turntable not limiting its fantastic abilities in any way.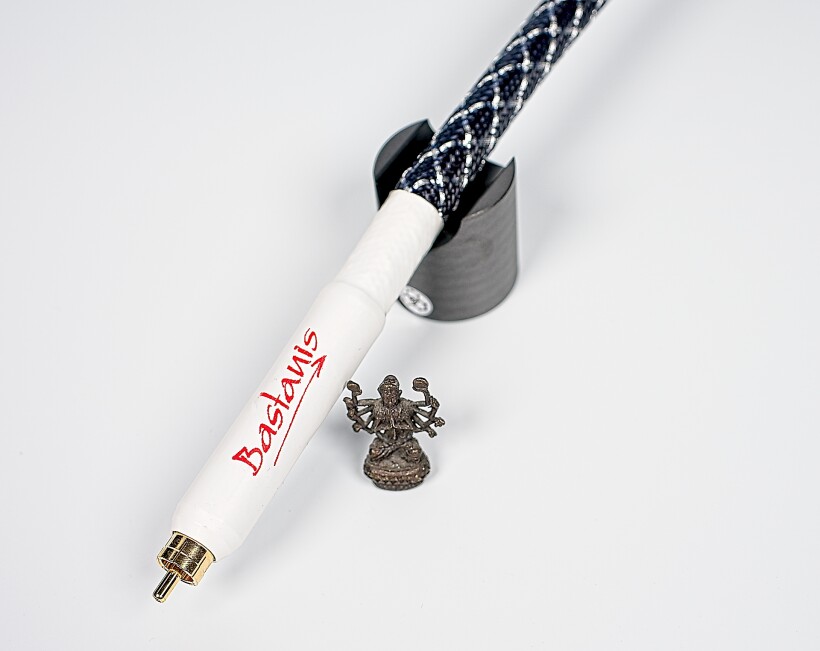 Compared to TelluriumQ it offered a richer and at the same time more transparent performance. It deepened the lower end of the range, adding even more power to it, but also keeping it tight, and punctual delivering amazing performance in terms of pace and rhythm. It also opened the upper end a bit more without even the slightest hint of brightness or harshness, while maintaining the coherence and fluidity I love my rig for. Let me add the deep, rich, so well-differentiated and yet so communicative midrange, that was so full of information, also those on the lowest levels, and yet it never, with any cartridge, got too analytical. No matter the setup, no matter the music genre, the Imperial did an exquisite job in delivering an immersive, exciting performance. It did differentiate the recordings really well, clearly preferring the best releases, but even the ones less-than-perfect in many cases were truly enjoyable due to their musical and/or emotional value.
Summary
There are hundreds, if not thousands, of audio cable brands around the world hence one can find many pretty good models on the market, and some of them come from small companies. Yet the best ones usually are developed by the best-known, biggest "technological" brands that you can find in most audio magazines featured in multiple reviews and being given numerous awards. The Bastanis Imperial belongs, in my opinion obviously, to those rare hidden gems of the audio industry that despite not coming from a big brand offer top performance that could satisfy many music lovers and audiophiles. In this case, unlike, for example, with the ESE Lab Nibiru phonostage, the quality and performance do not come cheap, yet, compared to some 'big fish' out there, it is not that expensive either. I bet very few of you ever even heard of it, but I would dare you to give it a try if you have a chance. At least if your main focus is on achieving the top sound quality and extremely satisfying, captivating musical experience at the same time, and not ease of a re-sale. I can't promise it will outperform every other interconnect there is, or that it will fit in perfectly in every system, but it can't be really said about any audio component no matter the price range or brand. For me, it does fully deserve our Victor award! 

Ohh… and one more thing – I am keeping the Imperials for good in my reference system. They have proven their worth in several configurations so I know they will help me to do my job even better when reviewing numerous components in the future, no matter the price range. Plus, which is at least equally important (if not more, for me), the Bastanis Imperial will allow me to enjoy the music even more.
Price (when reviewed):
Bastanis Imperial:  4.800 € / 2.000 € every additional meter
Manufacturer: BASTANIS AUDIO
Associated equipment:
Digital source:  a custom passive server with WIN10, Roon, Fidelizer Pro 7.10, JCAT NET XE, and JCAT USB XE cards with FERRUM HYPSOS Signature power supply, KECES P8 (mono) linear power supply for the server, JCAT USB Isolator
D/A Converter: LampizatOr Pacific +Ideon Audio 3R Master Time (USB signal regenerator)
Analog front end: J.Sikora Standard MAX turntable, J.Sikora KV12 tonearm, AirTight PC-3, phonostages: Grandinote Celio MK IV, ESE Lab Nibiru V 5.
Power amplifiers: GrandiNote Shinai
Preamplifier: Audia Flight FLS1
Loudspeakers: GrandiNote MACH4, Ubiq Audio Model ONE Duelund Edition.
Interconnects: Hijiri Million, Hijiri HCI-20, TelluriumQ Ultra Black, KBL Sound Zodiac XLR, David Laboga Expression Emerald USB, David Laboga Digital Sound Wave Sapphire Ethernet
Speaker cables: LessLoss Anchorwave
Power cables: LessLoss DFPC Signature, Gigawatt LC-3
Power: Gigawatt PF-2 MK2 and Gigawatt PC-3 SE Evo+; a custom power line with Gigawatt LC-Y in-wall cable; Gigawatt G-044 Schuko and Furutech FT-SWS-D (R)
Network: Silent Angel Bonn N8 + Silent Angel Forester F1 + optical LAN isolator
Racks: Base VI, Rogoz Audio 3RP3/BBS
Anti-vibration accessories: ROGOZ-AUDIO SMO40 and CPPB16 platforms and ROGOZ AUDIO BW40MKII feet, Franc Accessories Ceramic Disc Slim Feet and Wood Block Platform, Graphite Audio CIS-35 and IC-35