Just recently the local company Audio Phonique went live with a roster that counts 12 products. Although its founders had them all ready, their top shelf Audio Phonique DAC DHT looked pleasantly familiar and promised a lot, so was an excellent first target. Enjoy!  
Directly heated reflections
Although this site's been online since early March 2016, it's still a tiny place not even remotely close to the world's most popular similarly profiled portals. That's why you don't learn from us about the industry's latest developments, let alone seeing their debut reviews here, which is perfectly fine. My appetite for firsties is long gone and as a cub I was told that patience is a virtue, so standing in line for loaner samples is a part of the job that honestly doesn't bother me in the slightest. The way I see it, they arrive when the time is just right for all parties involved and I'm happy as long as they show up. Still, every now and then an opportunity arises to introduce a newcomer audio house and its goods. Needless to say, such a rare privilege naturally demands striking the iron while it's hot and today's that day again.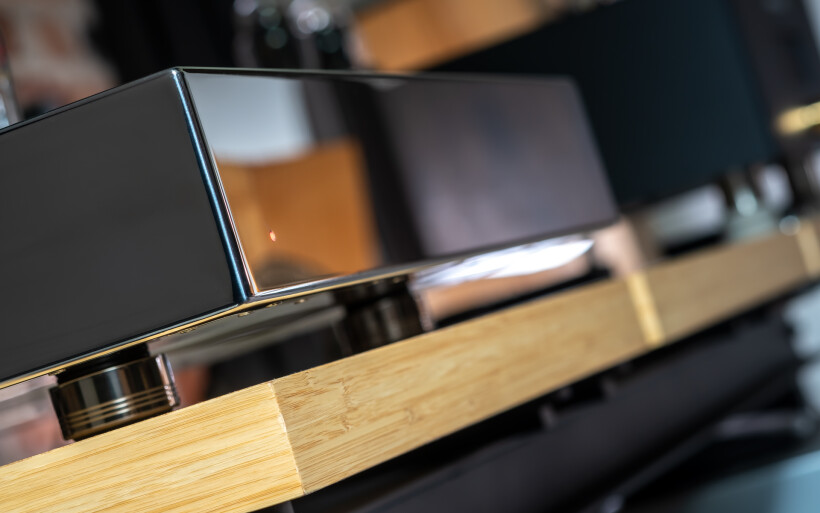 This story began in late 2016 when I met a gifted local audio designer Maciej Lenar, known primarily as the engineering brain and co-founder of one domestic audio manufacture that was considered highly successful whilst he was on board. After his departure that company quickly went into hiatus and the man could finally take some well-deserved time off. When one year later I saw Maciek again at the Audio Video Show as a visitor not an exhibitor, his batteries were fully recharged. It was also apparent that he had no intention of leaving the industry, quite the contrary. With his new business partner – Wojciech Murawiec – they were both very enigmatic but in excellent moods and clearly up to something. To learn what that was exactly I had to wait for three years. Some developments can't be rushed if they're to be done right.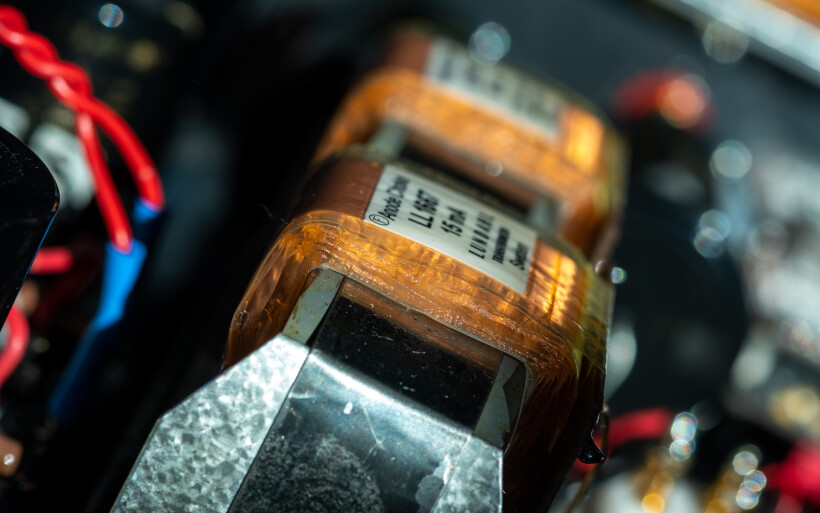 Let's fast forward to early 2021 when Maciek called with a proposal to meet him and Wojtek on their turf, so that they could finally show me their grand project in its full glory. He didn't have to ask twice. The town of Pruszków situated just next to the western edge of the Warsaw urban area was the destination place mere 20 minutes away from where I live. Reviewer trips honestly don't get any more convenient than this. The two gents greeted me in front of a 550m2 building that was presented as the headquarters of their recently founded company named Audio Phonique. That impressive facility deserves its own story, but suffice it to say it had everything a modern audio house might need and is Wojtek's property. That fact alone makes any questions about his input rather redundant, but I had plenty to ask anyway.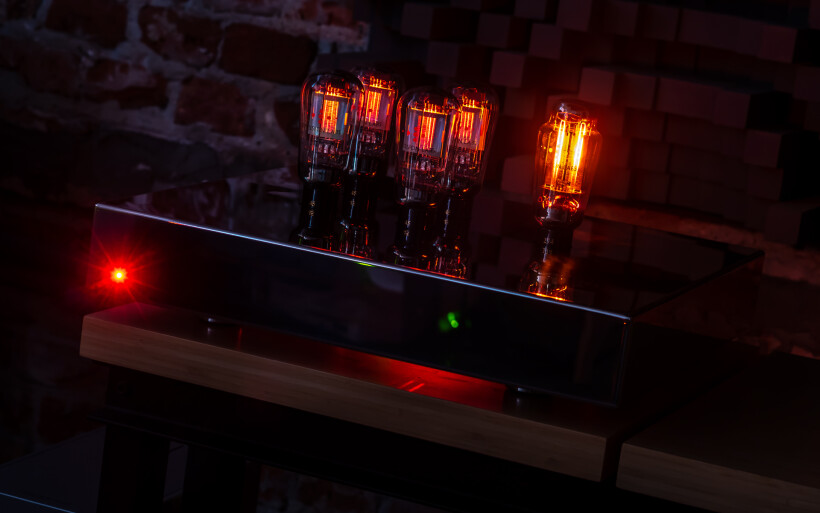 From the Audio Phonique website we learn that Wojciech Murawiec is a marketing specialist who runs his own business focused on contract manufacturing and importing a wide range of products from China; from advertising gadgets to heavy machinery for industrial applications. He also owns several brands and patents and has worked with over 400 factories since the early 90s. Let's add to that his expertise in design, development, research, implementation for mass production and also investments into small ventures locally and in Ukraine. That impressive track record makes Wojtek a financially capable professional highly trained in creating brands from scratch, but he's also a keen audiophile who for many years wanted to establish his very own audio house. Long story short, Audio Phonique is the result. Within that company his knowledge comes in handy whenever industrial production, logistics and activities associated with sales and marketing are involved, while all else is on Maciek's shoulders.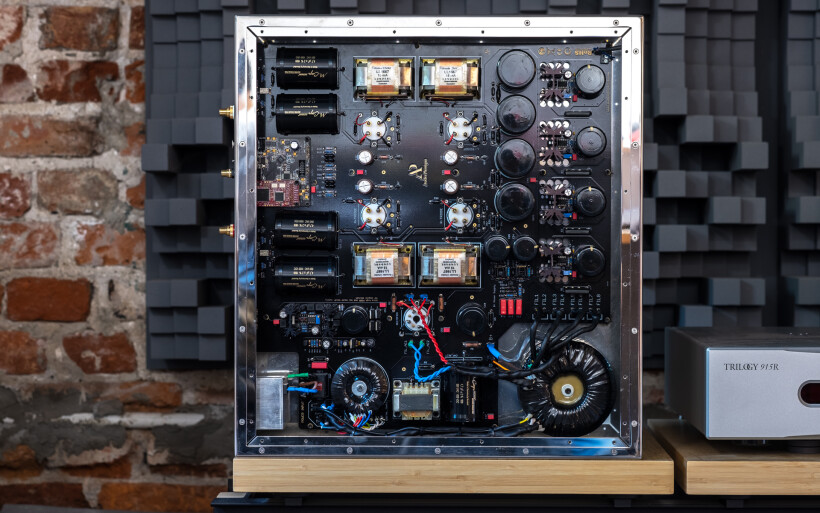 Maciek is an IT engineer specialized in 3D designs, who also owns a master's degree in management and marketing and enjoys innovation associated with creative processes. Past his time spent at the University of Warsaw's Physics Department he used to DIY amps and preamps for friends, just so he could field-test these designs and prove himself as an audio designer. In 2006 Maciej's exposure to a setup comprised of Sonus Faber Cremona speakers, MBL 1531 CD player and BAT-VK30 preamp with Siltech cables in-between was the pivotal point that incentivized him to launch his own company in 2012. Five years at its steering wheel resulted in an immeasurable engineering and managerial experience plus several no-compromise prototypes to be released somewhere in the future. As it turns out the future is now, just disguised under a brand new banner.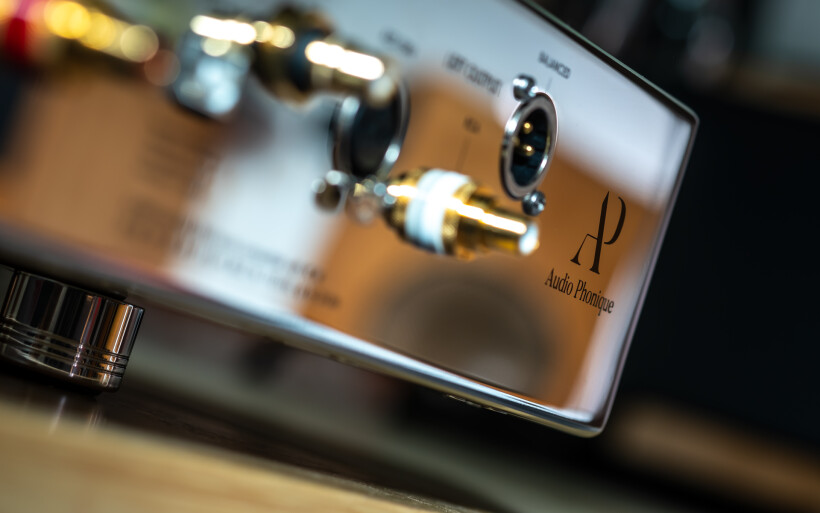 It goes without saying that something had to click when Audio Phonique's two founders met via mutual friends, but we've seen similar scenarios multiple times already. Luckily this time around there's more. To swim with the sharks and not get eaten you really have to be one. Wojtek came from the big biz where large cash flows and particular skills, decorum and overall seriousness are critical. He had lots of useful contacts and was perfectly aware that creating a fully professional audio company with global reach demands sacrifices paid in time and resources, so he spared none to achieve this goal. As harsh as this might sound, in the audio sector clever engineering is nowhere near as rare as proper marketing, photos, webpage, product info and updates. Without paying attention to these basics many manufacturers won't ever step outside of the DIY yard, no matter how skilled they are and how promising their products might be. That's why to avoid ending up there Wojtek and Maciek gave themselves all the time necessary to button up all details and execute everything without compromises. In that sense their master plan and perspective were bold from the get-go. Starting small and progressing from there wasn't even an option for them.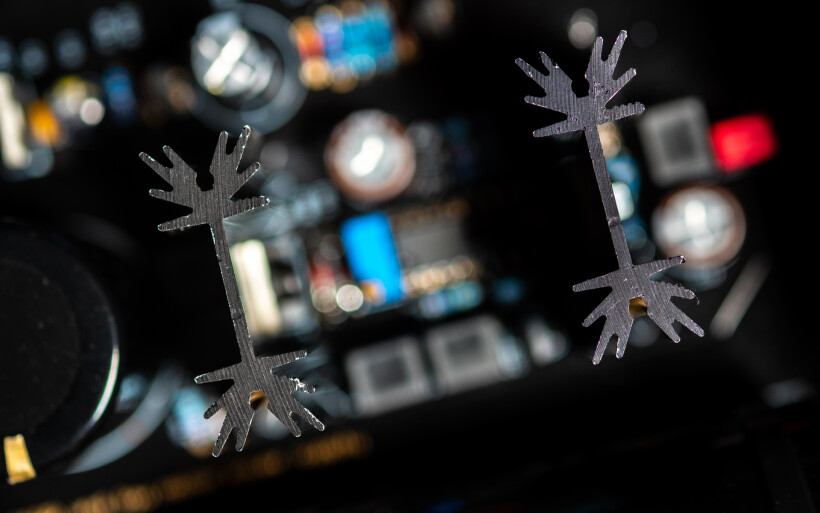 To stress the point above, one quick glance at the Audio Phonique website is all it takes to see an effort a well-established successful audio brand wouldn't be ashamed of and its photos made me jealous. The company's current roster includes twelve products spread across four branches: Statement, Classic, Power and cables. Audio Phonique PSE1605 mono amps, PRE DHT linestage and DAC DHT are costly Statement types, while a 150 D integrated deck, P1 pre, 300 D stereo power amp, DAC PCM/DSD converter, PH1 phono and Music Server belong to the more affordable Classic family. The Power tier for now lists one PC01 conditioner, while Singularity XLR/RCA interconnects and Dreams power cord are the two cable specimens currently available. As is, that's quite the generous lineup for a newcomer company. Although Wojtek and Maciek didn't suggest any specific product they'd like to see reviewed, it seemed fitting to follow their style and aim high. Audio Phonique DAC DHT was priced accordingly (€40'000 incl. tax), looked enjoyably familiar and was ready for the taking. The game was afoot.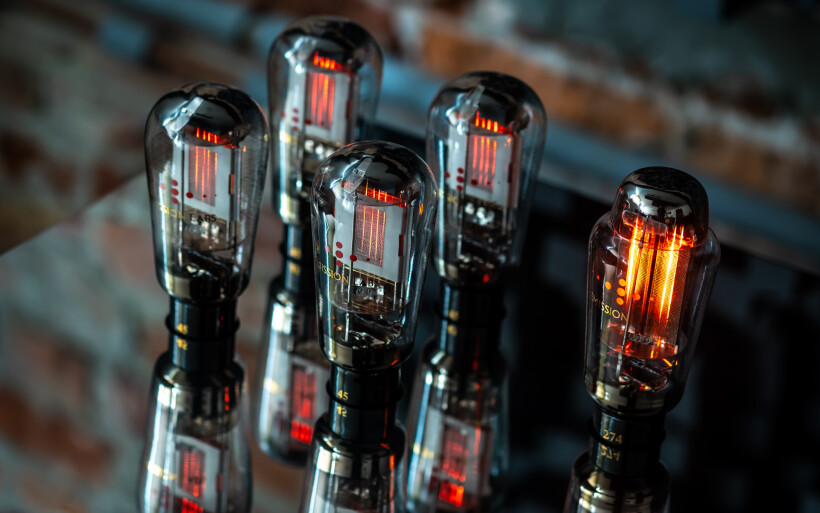 Since Maciek was interested in hearing his flagship DAC outside of the Audio Phonique listening room and I didn't protest, he delivered it in person. A robust custom-made flight case with the key ingredient inside showed nearly 45kg on the scale, so was a proper workout that had us both engaged. This massive chest designed to withstand all types of damage during transportation is the manufacturer's standard for the Statement range and costly to make. Should you want one similarly sized, it'll set you back €500 or so. As a paying customer I honestly wouldn't expect anything less considering how dear this review's subject is.
The case's easily removable upper felt-lined ply deck stored woolen gloves and three Emission Labs boxes with five tubes inside; one 274B rectifier and two pairs of 45 globe DHTs, all with mesh anodes and sold for about €1'800 in total. The manufacturer purposely didn't include the usual extras. Regular power cords are throwaways most customers won't ever use, the product was designed to operate without a remote control wand and its manual is available online. Smart. The main component wrapped in foil was nested in-between dense foamy liners below the wooden compartment. To excel at its core task this fully balanced purist DAC designed is free from the usual utilities; volume control, wireless inputs and network modules. It measures (W x D x H) 500 x 500 x 250/80mm with/without tubes installed and weighs hefty 20kg, so is one heavy sucker to lift and move around. Its inputs accept native PCM/DSD data respectively up to 32-bit/768 kHz and DSD256. Output impedance on RCAs/XLRs is 400/800Ω. Power draw is 100W and there's no standby mode. Once this beast is on, it's on.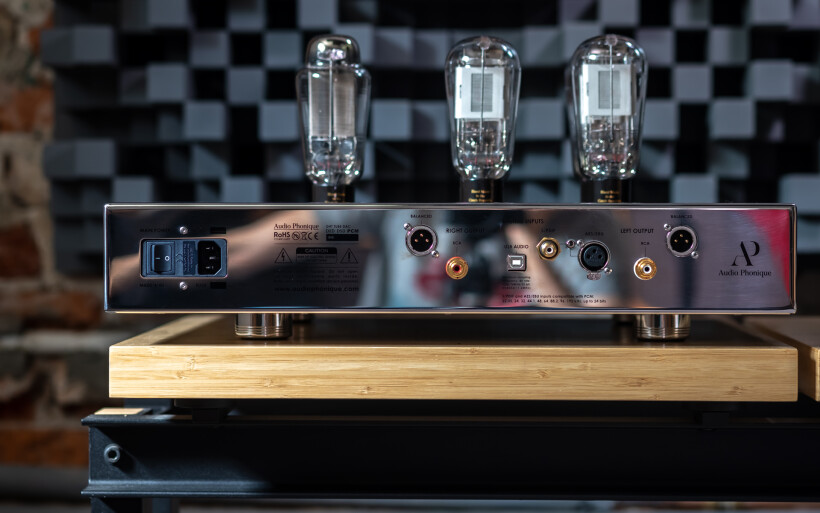 It's time to come clean why none other than Audio Phonique's top shelf DAC was my primary target. This upsampling design converts all incoming digital data to DSD prior to processing it further, while its short yet spread out frame heavily infused with DHTs nets a hot-rodded appeal. The LampizatOr Golden Gate I had the pleasure of using for several years was similar in these regards, so this assignment in a way rekindled the old flame. In late 2018 when I still had that DAC under my roof Maciek visited me and had a blast during our brief listening session. Recently he revealed that this experience was memorable and inspirational for him and he holds Łukasz Fikus in high regard. I applaud him for being this upfront. I also find it refreshingly cool when audio designers who know their onions appreciate other engineers' work the way Maciej did. Besides, to him a DAC based on DSD-to-analog processing and directly-heated triodes was the rough concept he then executed in his own way. The man's no copycat and it shows.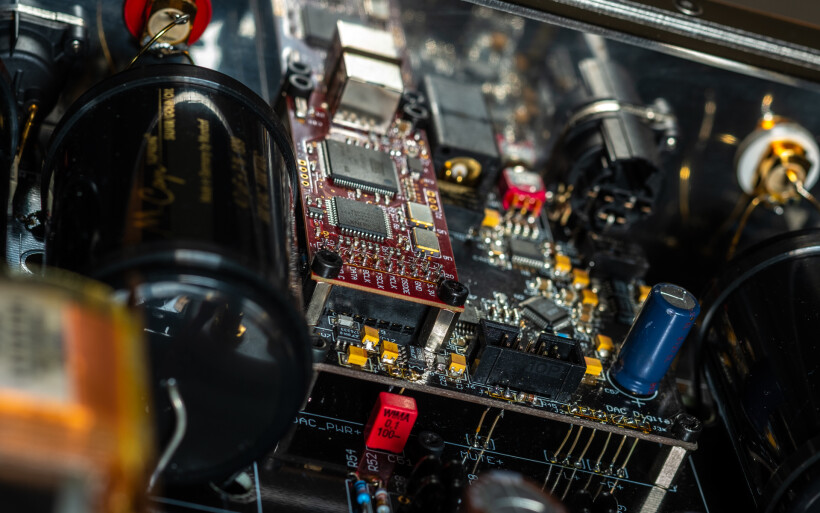 Quite a few audio businesses offer a range of tube brands and types for their products and LampizatOr's been known for that, but Audio Phonique DAC DHT is a closed chapter on that front. Maciej pursued a specific sonic effect achievable only upon combining Emission Labs' quad globe 45s and 274B rectifier included in the package. Although his DAC was built with these EMLs in mind, customers are of course free to experiments as long as their output tubes of choice are happy with 2.5V filament voltage. As a 5U4G user and fan I had to ask whether Maciej tried these and unsurprisingly he did, but the higher output impedance of 274B types to him was more useful for low-level signals and he fancied their sound more. Fair enough.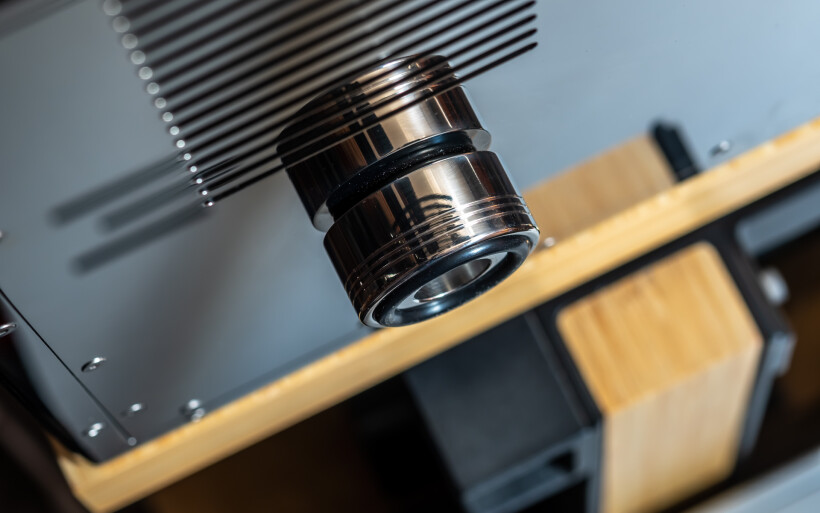 Although Audio Phonique DAC DHT looks very minimalist if not plain, its highly reflective chassis works brilliantly in busy spaces. Gently rounded edges and uniform aesthetic give a reason to think that this frame was either cast or machined from a solid billet. Not the case. This far more labor intense affair comprises of 2mm-thick 316L stainless steel sheets that had to be cut to size, bent, welded and polished by hand to achieve the uniform mirror-like effect, as flawless to the eye as it realistically can be. The manufacturing process was described to me as a horror that swallowed a small fortune prior to finding a local manufacture capable of finally getting it right. As for the enclosure steel itself, it does what its 10mm-thick aluminium equivalent would yet is non-magnetic, non-corrosive, much harder and still heavier to secure extra points on damping via mass. Since it's also thrice as costly and royal pain to work on, customers naturally have to see that on the bill.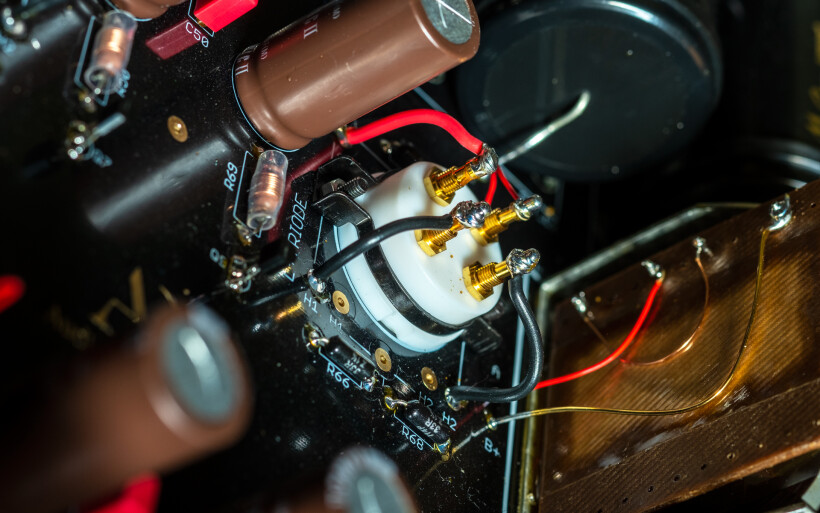 Audio Phonique DAC DHT sits on four 316L steel pucks with rubber O-rings, while two slotted rows in-between these footers dissipate heat from the inside. All bolts cleverly located on the product's underbelly allowed Maciek to avoid them pretty much everywhere else and like so land superbly clean monolithic visual. The front panel features just one tiny red LED that reports full readiness a minute after turning on the power switch on the business end. There we see an IEC inlet, three digital inputs (USB, coaxial S/PDIF and AES/EBU), a selector knob for coax and AES/EBU and one of each RCA (2Vrms) and XLR (4Vrms) outputs. Although both are active, it's advised to use only one at a time. USB overrides other inputs, so to use them one has to either unplug a USB cable or turn off a connected transport.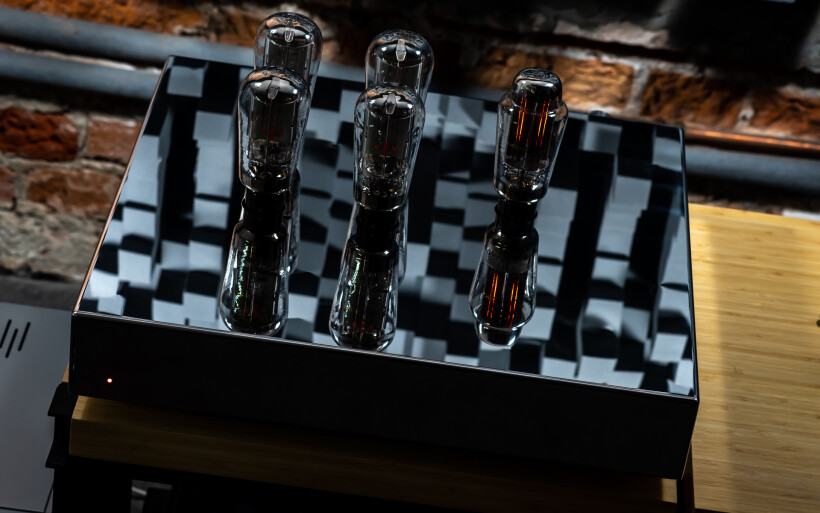 By now it should be clear that Audio Phonique DAC DHT is a fully automated product that gets by perfectly fine without a remote control. Just flip its power switch and a minute later it's good to go, simple. Its shiny enclosure is a potent finger magnet that gets very hot near tubes and will burn skin upon a short contact with it. The product is very stable though, I haven't turned it off for several days and it worked flawlessly. It's also worth knowing that its output tubes audibly ring on sensitive speakers during loud playback, in particular just prior to a track's last second or two. To some listeners who don't tolerate any such noises that might be a con, but to me it's just the nature of the directly-heated breed and I'm okay with it.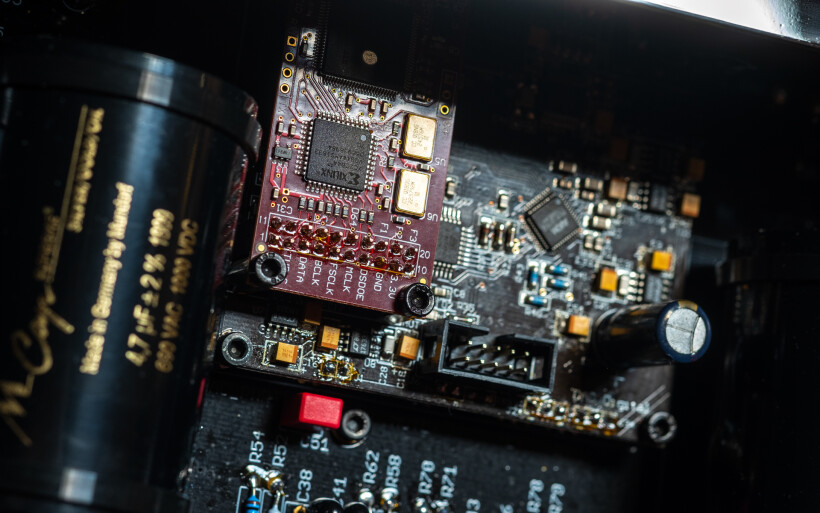 The loaner DAC's shiny exterior was too nice to risk opening it without leaving scratches, but Maciek provided some info about its internals. The largest 3mm-thick motherboard with gold-plated OFC traces incorporates analogue circuits, power supplies and two small piggybacked digital PCBs. Amanero's USB receiver that sends out I2S runs on 3.3V from a custom-made linear PSU instead of USB's own 5V, which we've already seen in i.e. LessLoss Echo's End Reference DAC. The second digital board features a S/PDIF receiver and AKM's upsampler that turns all incoming data into DSD then passed to a CS4398 D/A converter with only one its function engaged. Then the differential analog signal hits a 1st-order low-pass filter based on Cornell Dubilier silver mica caps. Although Audio Phonique DAC DHT and LampizatOr Golden Gate both make analog from DSD, the chipless latter doesn't work with native PCM, while the former's ΣΔ heart does both.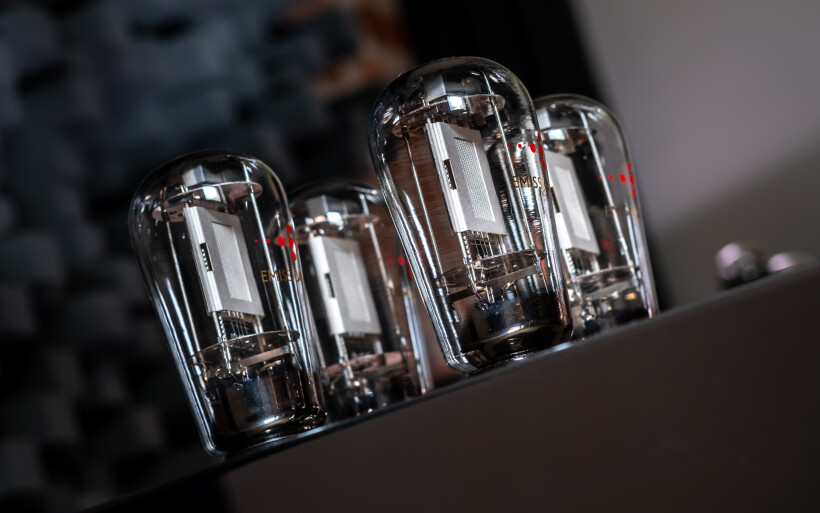 Audio Phonique DAC DHT's analog/digital circuits are respectively powered by 200W/30W toroidal transformers outsourced from the local Toroidy.pl company. Double voltage stabilizers are low-noise discrete types and those for digital boards reach PSRR of 150dB. Filtering caps are Elna Silmic II, Vishay's black MKPs and M-Lytic AGs by Mundorf. The tube heaters are built upon the same Mundorf caps and discrete stabilizers controlled by op-amps. The anode voltage section incorporates a rectifier tube, 5x Mundorf MCap® SUPREME Classic SilverGold.Oil coupling caps, Audio Phonique's own power supply choke and one large Mundorf M-Lytic HV cap. From there steps in a stabilized discrete PSU filtered by smaller M-Lytic HVs and TubeCAP MKPs, followed by Lundahl's anode choke and finally signal DHTs. Each this tube sits inside a gold-plated Teflon socket and enjoys its own cathode current source based on a transistor that's Maciek's sweet secret. Now it's time to find out how all that translates to sonics.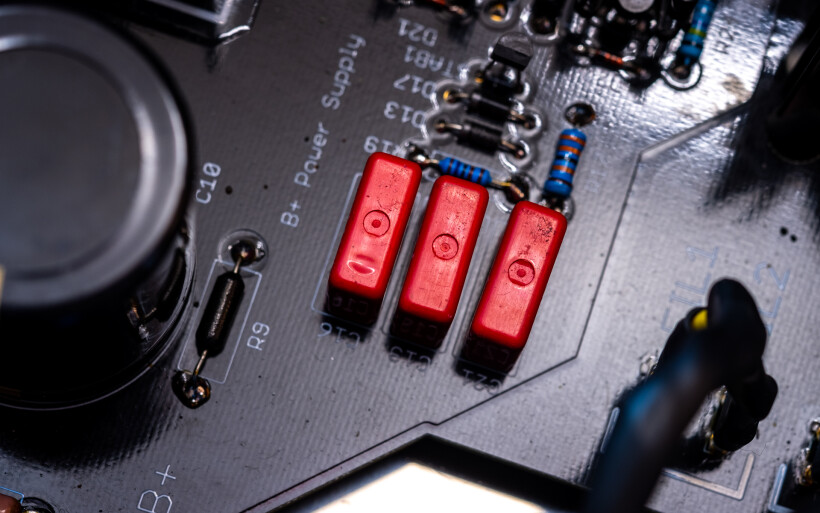 Finally my Pacific DAC had to go against a more expensive opponent roughly €10'000 ahead, but at a level this high that difference didn't mean much. As a fully balanced type Audio Phonique DAC DHT ideally should connect into my 915R's XLR inputs, but I didn't go there right away. At first I was interested in finding out how the two DACs performed on the battlefield as even-leveled as it could possibly be, so each was powered via Boenicke Audio Power Gate's captive M2 cord and connected to my reference pre's RCA inputs. There was no need for any volume adjustments. After each DAC change I had to reconnect a USB cable, but that wasn't an issue since the Innous Statement server/streamer instantly recognized both.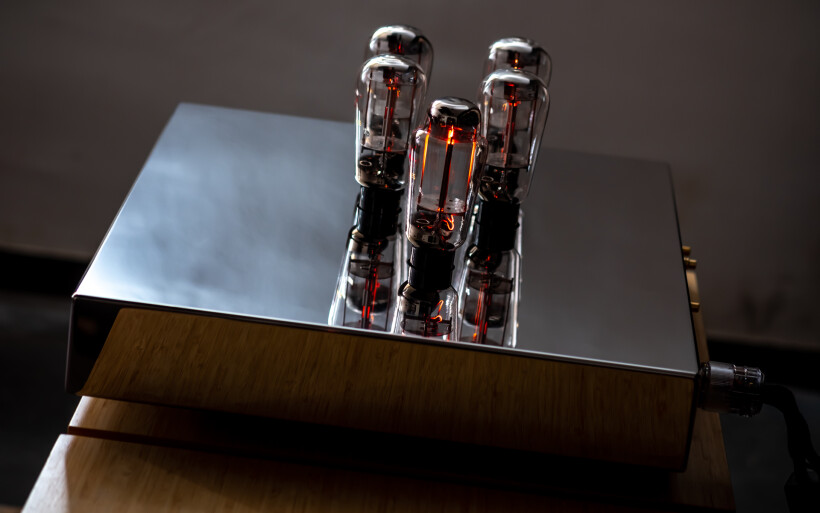 Prior to moving to Maciej's DAC, let me briefly explain why I purchased the Pacific in the first place. Ever since that had happened I've been vocal about its profile built upon quickness, openness, accuracy, large outlines, immediacy and virtual sound sources served up close and personal for a spatially surrounding perspective that's quite mental at times. That engaging presentation boosted by listed traits puts me on stage right among large utmost present musicians, while sound|kaos Vox 3afw monitors additionally elevate the effect. To my ears the Pacific truly stands tall as second to none on all listed fronts. So much so in fact that prior to its arrival several years ago I considered its predecessor Golden Gate as already very snappy, agile, open and tailored for high RPM. It wasn't. Their confrontation day stigmatized the latter as lazier on bass, spatially withdrawn and nowhere near as clear, controlling and direct. Against the Pacific its sound was all in all polite and hooded in a way that didn't sit right with me any longer.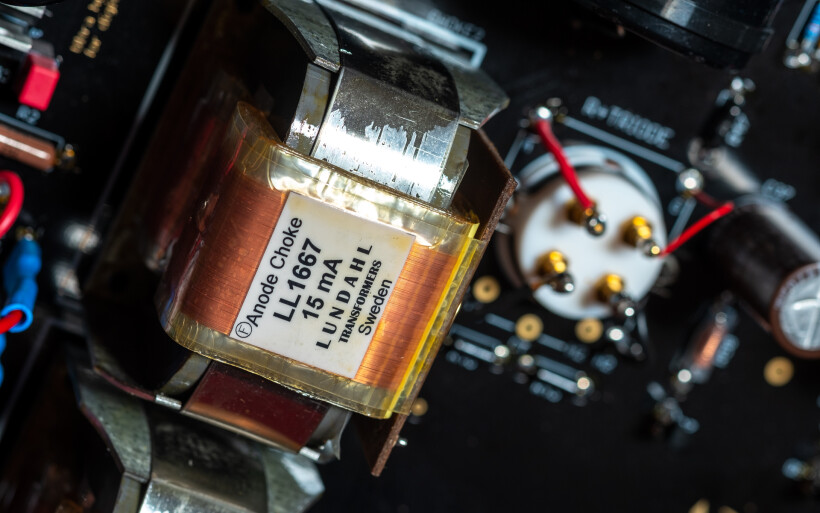 After mapping where the Golden Gate landed against the Pacific, the decision to trade in the former, cover the difference and treat myself with its successor felt fully justified. On a side note, with KR Audio 5U4G rectifier and LV300B output tubes it proved substantially more investigative than I'd initially thought. That particular upshot made my reviewer life noticeably easier, but digressions aside. Although Audio Phonique DAC DHT instantly struck me as voiced somewhere in the ballpark of the golden DAC, its tuneful backbone infused with steroids resulted in performance that felt significantly more ferocious and fresh than expected. That had a major impact on this report's main showdown.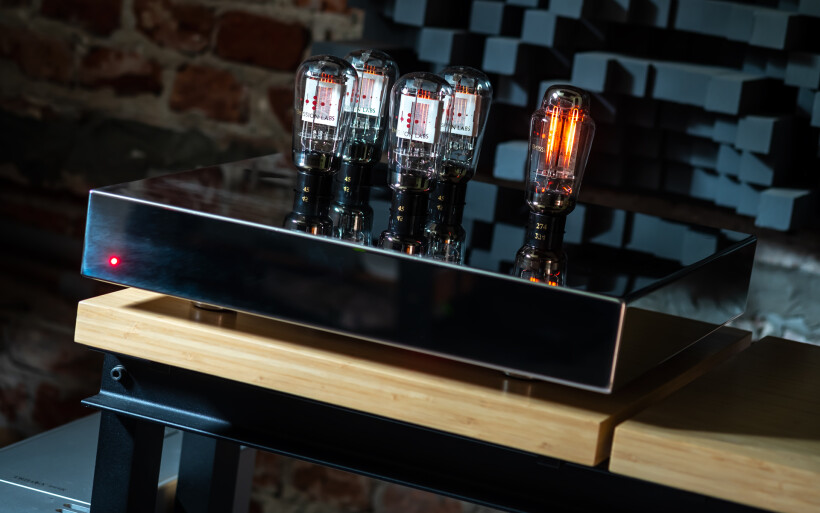 It didn't take long to notice that both contestants' oppositely prioritized traits had their voicings as far away as it gets. The Pacific's emphasis was on outlines, immediacy, accuracy, radiance and acceleration, while the DAC DHT primarily pursued instrumental filler, relaxation, connective tissue, boldness and textural saturation. One back and forth between these products sufficed to map without a miss that the latter's massive tone and juiciness were its key fortes, however it didn't feel abnormally warm, stuffy and thick to come as unclear, fuzzy or bloated, not at all. Maciej's vitamin shot clearly worked its magic. As the leaner and more contoured of the two, the Pacific naturally jabbed sensibly harder and quicker, while the DAC DHT's sound was rounder, beefier and all in all more massive. Still, this rather simplified description only partially tells where each machine positioned itself.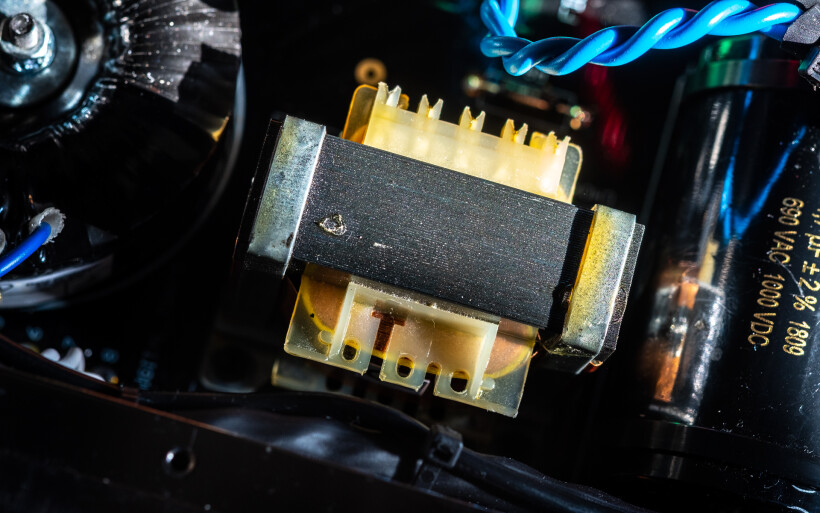 Audio Phonique DAC DHT's highly saturated sonic landscapes were distanced by just about enough to perceive them as a touch mysterious yet still vibrant, full of charm and perfectly clear. The Pacific's take on all spatial jobs was closer, finer sketched so higher on precision, more striking and less generous on pigmentation. If the former pleased my eyes with expressive content that was plainly enjoyable to look at, then the latter's approach in that context leaned heavily towards high realism and details. Casual artsy brush strokes versus firm precise pencil swings, oil paint against watercolor, a distant mystic feel as opposed to sunny happy vibe, the same canvas size. You get the idea, pick the one that suits you better. Although that's what I did, for the first time ever since getting the Pacific that wasn't an easy call.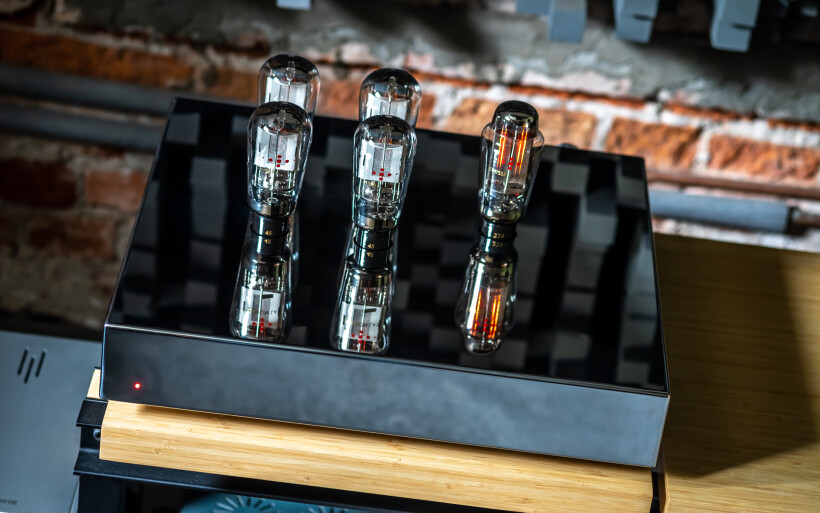 The outcome of a fight between a lean quicksilvery component and its tonally loaded voluptuous counterpart heavily depends on one's triggers and biases nigh impossible to switch off. That's why some would see the former product as skinny and dry, while the latter to others would emerge as slow and veiled. At a performance level as high as today however these simplistic rules don't apply. Here being outstanding at certain traits that determine a specific sonic tailoring is okay, but not at a cost of crippling other aspects. One pays a lot to get it all. That said, both the Pacific and DAC DHT were nicely sorted across the board and free from any obvious weak links, but each expanded from there to further emphasize distinct profiles their makers pursued. With that in mind, the former voiced very much up my alley didn't render the latter as any less enjoyable because of that. Geared oppositely or not, they were equals on sheer maturity and overall refinement. The more comparisons I had under my belt, the more I'd enjoyed savoring both flavors accordingly to my mood swings and repertoire.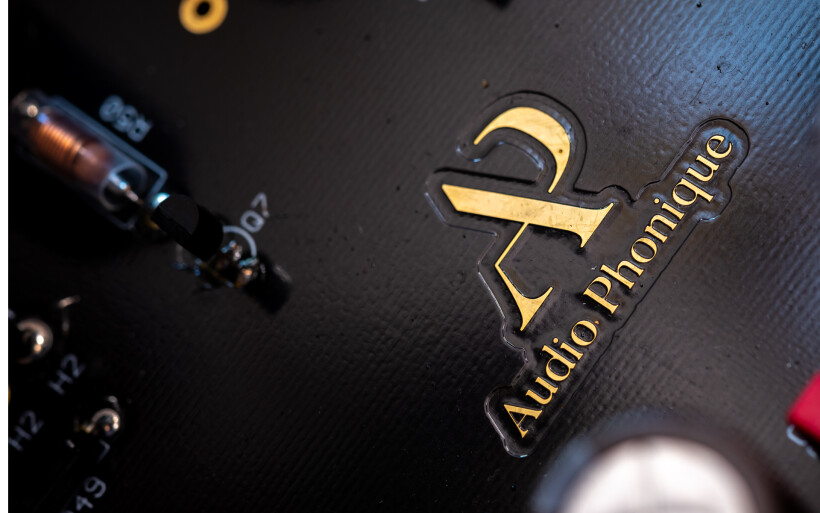 The way how we perceive sound is a matter of the ever-changing perspective and mine radically did after every single DAC swap. Each performer offered sound wholesome enough to keep craves for the other at the door. That was meaningful. I've gotten so used to the Pacific that getting back to it has always been nothing less than joy, which is fair given that I don't know any other DAC I'd consider as higher-tiered. On some recordings however Audio Phonique DAC DHT did noticeably more and pronouncedly enough that I had to pay attention. The newcomer had early rumble comprised of drum kicks and electric guitar on Tool's "Jambi" sensibly heftier, meatier and more slamming than my DAC yet remained as elastic, tight and dynamically gifted. That was a fairly accurate forecast of things yet to come. The same band's "Prison Sex" reinforced these observations and the more I'd increased playback volume, the more tactile and swift the DAC DHT became. Its inherently full-bodied nicely rounded personality was constantly sensible, but with heavy music on the menu nothing about this sound was any slow, polite, wooly or unclear. Its rounder edges and lesser focus on details and outlines also made badly recorded bits on my playlist more manageable, which wasn't surprising given that such gearing usually works this way.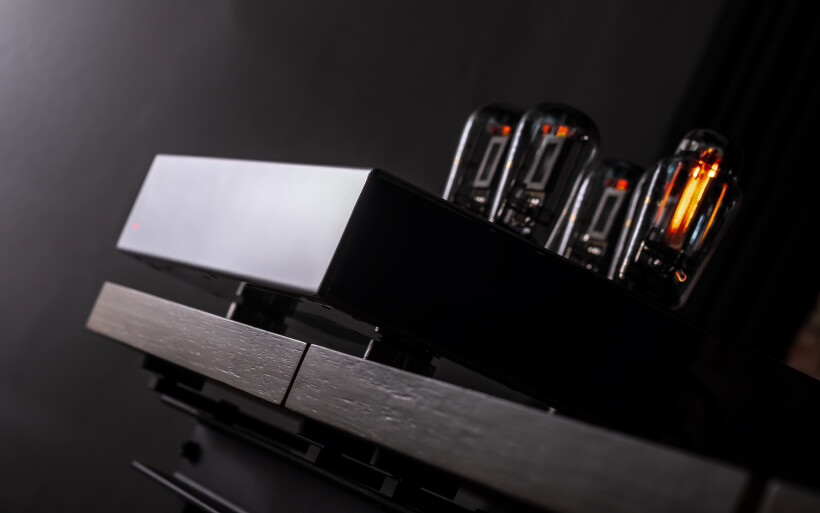 The Pacific retaliated on unamplified acoustic jobs in high demand of quickness, finely stretched string plucks and being up close and personal with the key instruments. Rodrigo y Gabriela's take on Metallica's "Orion" is one such a track. My reference DAC was unrivaled in showcasing how energetic and zippy that duo's guitars were and how much power their resonant boxes released. On this count the DAC DHT's guitar strings were thicker, softer and suspended deeper into the soundstage for a more sonorous yet less rapid, surrounding and decisive effect. After Luca Stricagnoli's "The Last of the Mohicans" my observations were very much alike. Although with such minimalist content both machines to my ears were equals on elasticity, vividness, ambience, spatial order and sheer imaging size, the Pacific's higher illumination, oxygenation, detail extraction, speed, energy, spiciness and larger instrumental frames had the upper hand over the DHT DAC's extra fruitiness, heft, meticulousness and romantic touches.
The DAC DHT had its revenge on all challenges that involved large taiko drums. At party level listening it bested my DAC on slamming potency and guttural feel yet remained as snappy and controlling as it was tonally generous and sensibly massive. Once that dynamically demanding music was on, the newcomer's lesser contrast pop and greater distance to the key spatial frames didn't matter much. My ears and eyes registered all critical instruments proper large, touchable and elastic as they should be and admirably sorted on textural qualities. The Pacific arrived as second on that score yet was ahead each time tracks built upon a single vocal line on a large ambient background were on the menu. Eivør Pálsdóttir's "Tròdlabùndin" features a substantial bass that doesn't benefit from any extra filler in my room and my DAC prevented this from happening, while its ability to outline Eivør's voice more pronounced and closer versus its opponent was useful. On Carter Burwell's "Blood Trails" there was a draw. The Pacific extracted more dust bits and shimmers from that song's backdrop and landed its 1:04 crack more thunderous, while the DAC DHT moved more and denser air my way for a more anchored darker perspective.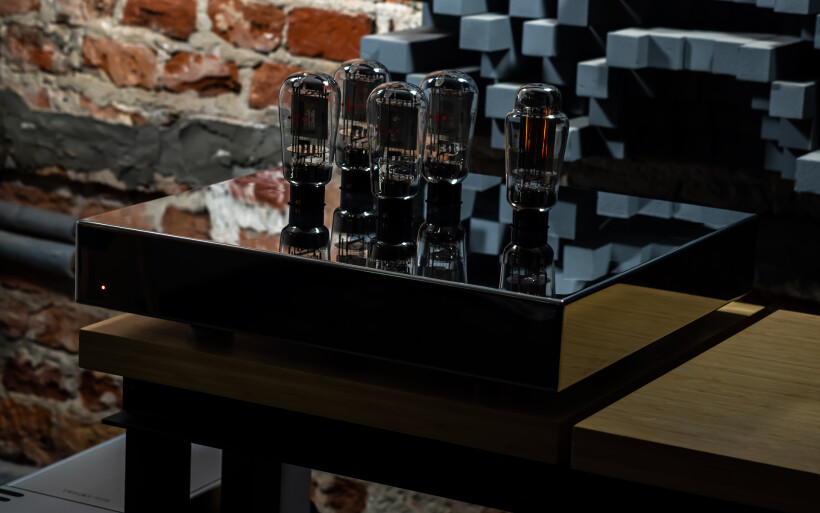 Today's battle in essence came down to my subjective choice of either high intensity, acceleration, precision, contrast ratio and instrumental closeness, or tonal suchness, fetching thickness, slamming eagerness and might. Both DACs thus were exploited situationally as per my repertoire's dictatorship, but each clocked roughly similar duty time and that was telling. Not only this, the Audio Phonique DAC DHT proved extremely useful in targeting specific counts where the Pacific could do more and in ways I hadn't heard before. Ideally I'd like to combine the former's tonal qualities and spatial mass with my reference DAC's horsepower, lucidity and surrounding MO. At this time however I haven't got the faintest how to get there and I've tried. Upon connecting the Audio Phonique via XLRs to the 915R pre some of its fatty tissue traded in for extra muscles spelled out progress, yet its thick bones still shined through. The Pacific with KR Audio T-100 tubes instead of LV300B got noticeably beefier at a cost of lesser speed and articulation, which was a move to the side rather than up. Still, upon sampling either of these two DACs most listeners would be blown away big time.
Although the gates of Audio Phonique have opened only now, its founders Maciej Lenar and Wojciech Murawiec are no freshmen. Their top shelf DAC stresses that point very well and accurately reflects their grand aspirations. Priced at €40'000, this painfully expensive hardware belongs to the realm where well-established ruthless competitors by dCS, MSB etc. roam free. The task of remaining on that land let alone conquering it is anything but trivial. Considering its visual appeal, automation, build quality and overall luxurious feel, Audio Phonique DAC DHT will survive out there in the wild, this I'm sure of. However, its profile built upon generous euphony, outstanding tone and dynamic potency is the weapon designed to kill rather than defend. Kudos to the Audio Phonique team for landing a performer that blends these virtues so expertly and sounds terrific!
Associated Equipment:
Amplifier: Trilogy 995R, FirstWatt F7, Enleum AMP-23R
Speakers: Boenicke Audio W11 SE+, sound|kaos Vox 3afw
Transport: Innuos Statement, fidata HFAS1-S10U
Preamplifier: Trilogy 915R, Thöress DFP
Speaker cables: Boenicke Audio S3, LessLoss C-MARC
Headphones: HifiMan Susvara
Speaker signal conditioning: LessLoss Firewall for Loudspeakers
Anti-vibration conditioning: 12x Carbide Audio Carbide Bases (under DAC, preamp and speakers)
Interconnects: LessLoss Entropic Process C-MARC, Boenicke Audio IC3 CG
Power components: Gigawatt PC-3 SE EVO+/LC-3 EVO, LessLoss C-MARC, LessLoss Entropic Process C-MARC, Boenicke Audio Power Gate, ISOL-8 Prometheus
USB components: iFi audio Mercury3.0
Network: Fidelizer EtherStream, Linksys WRT160N
Music: NativeDSD
Retail prices of reviewed components in EU (excl. VAT):
Audio Phonique DAC DHT: €40'000