If large boxless woofers and horns float your boat as separates, perhaps it's high time to investigate their marriage in ported enclosures. Sounds mad? Rest assured it's not,  and Ø Audio Icon is here to prove the point. Enjoy!
Introduction
To start with this review, we need to backtrack to October 2019 and my trip to Denmark's city of Aalborg, where I was introduced to three brands; Aavik Acoustics, Ansuz Acoustics and Børresen Acoustics. Shortly past my return from the Danish soil, the local Audio Video Show's gates opened up and the Radisson Blu Sobieski hotel was my second go-to location as per usual. That's the place where many manufacturers and distributors decide to exhibit for the first time, see how it goes and perhaps move to a larger space next time. However, for the industry people like me it's a treasure trove full of unknown gems and this report's Ø Audio Icon was one of them, but prior to noticing it something else caught my attention.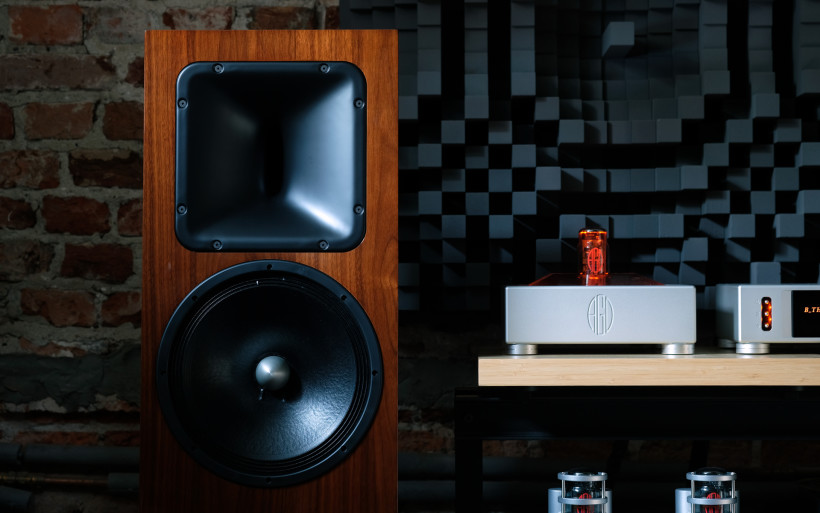 I can't recall which Radisson Blu Sobieski's room or floor was it, but from a corridor somewhere in there I recognized two costly products showed to me in Denmark mere two weeks earlier; a rack by Ansuz and Aavik's integrated amp. At that time I already had a pretty good understanding of what these items were, so naturally I went inside for a brief audition. The setup on duty sounded admirably clean and lively, and understandably two rather substantial Norwegian floorstanders baptized Ø Audio Icon contributed to the effect. The idea behind these interesting boxes was briefly explained to me by their designer Sveinung Djukastein Mala, one thing led to another and several months later the loaner pair was delivered to my doorstep.
Once asked how the Ø Audio operation came to be, Sveinung explained that he's been building speakers since his young years, and his first creation he put together at the age of 12. Over the years he also developed particular fondness for high-efficiency horns, but at some point wanted to make them more domestic and free from the usual downsides of the breed. Along the road he also opened his own shop Mala Audio in Norway's city of Asker, and became the local distributor/dealer for brands such as i.e. PS Audio, Børresen, Focal, Unison Research, Gigawatt, Spendor and Tidal. With all this luxurious lot at his disposal, it's safe to say that Sveinung had more than one solid reference point for his own designs.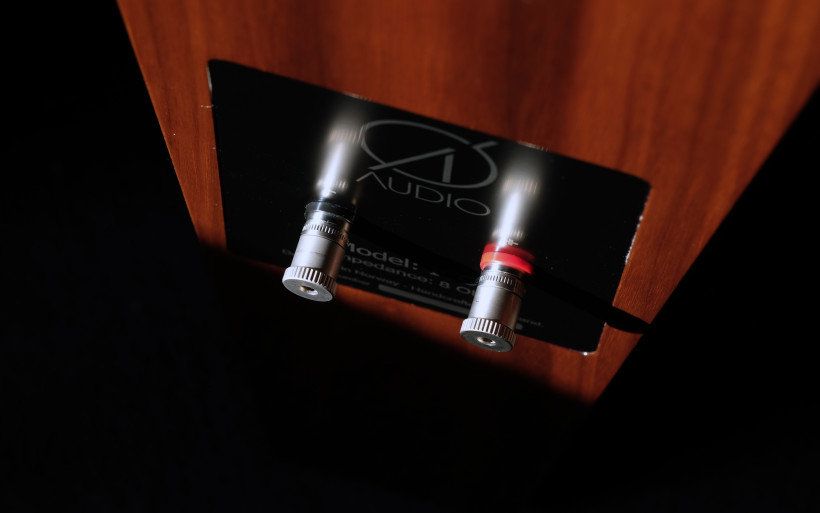 The Ø symbol in the company's name seemed fitting considering it describes a circle's diameter, looks rather nice, and also is a vowel in the Norwegian alphabet. Although this report's Icon model is Sveinung's first commercial attempt under his own recently established banner, larger creations based on in-house made woofers and compression drivers are already in the works. Think 15″ bass drivers and lots of carbon fiber, but that's a story for another time. Speaking transducers however, component selection and topology in fact was what incentivized me to give today's a go at my own place. Big pro industry woofers, compression drivers and high efficiency oftentimes imply a left lane experience best taken with your seatbelts well-fastened. To know whether this story's Icon would provide it, I had to take the driver's seat.
Build
The cargo left on my driveway clearly was a job for more than one pair of hands. Although two wooden coffins strapped to a pallet involved two adults' effort and some elbow grease afterwards, this 140kg package got no complaints from me. It was solid enough to survive multiple trips and take beating far more severe than cardboards. As they say, it's better to be safe than sorry.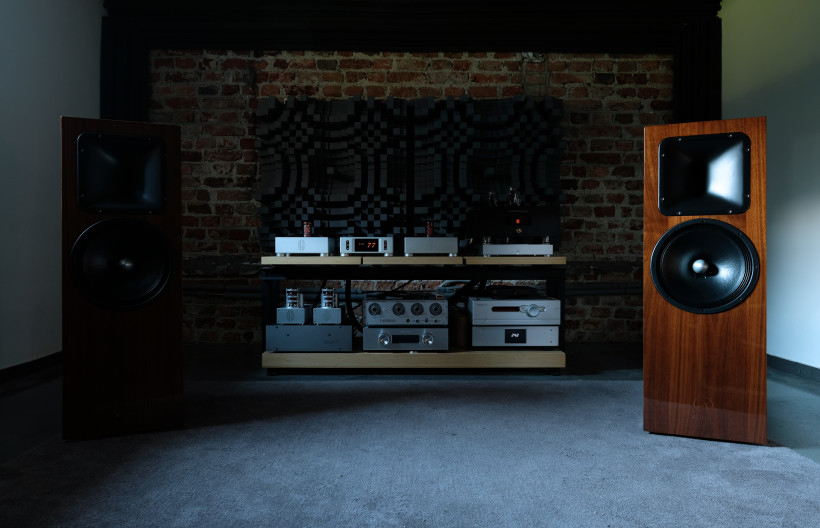 Ø Audio Icon is a passive vented two-way design. Each speaker measures (W x H x D) 36 x 100 x 50cm and weighs healthy 54kg. Its substantial mass packed into reasonably sized frame should translate to a box anything but easy to lift and move around. Fortunately my listening room's polished concrete floor allows for sliding speakers this challenging fairly easily, of course as long as provided steel footers are flat. Lady Luck was on my side as this time around they were, which in fact trivialized the positioning process. Anything pointy or modular, as in i.e. Rethm Maarga's pucks, wouldn't do. The Icon's sensitivity is 93dB and frequency response is 27Hz-20kHz, whereas its nominal impedance never goes below 8Ω and scores the lowest dip at 100Hz. These specs label the Norwegian product as an easy load for most amps, even those of power output around 15wpc or so.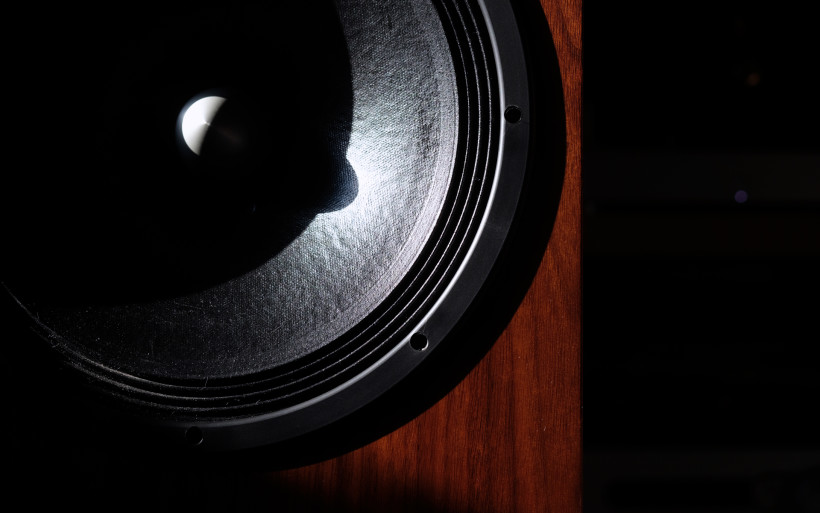 One quick glimpse at the Icon tells us to quite an extent what it is and what kind of voicing its maker pursued. Woofers as stiff and large as those used in this Norwegian case push a lot of air, are dynamically gifted and known for their effortless direct delivery, which goes rather nicely with horn-loaded compression drivers' speed and insight. This particular transducer marriage wasn't any new to me. Just to name two examples, boxless Reflector Audio P15 monsters followed suit, and so did Thomas Blumenhofer's downfiring Genuin FS3 Mk2 I reviewed years back in the local printed press. Although Sveinung aimed at the alike slamming sonic footprint, he was able to make his introductory product distinctive.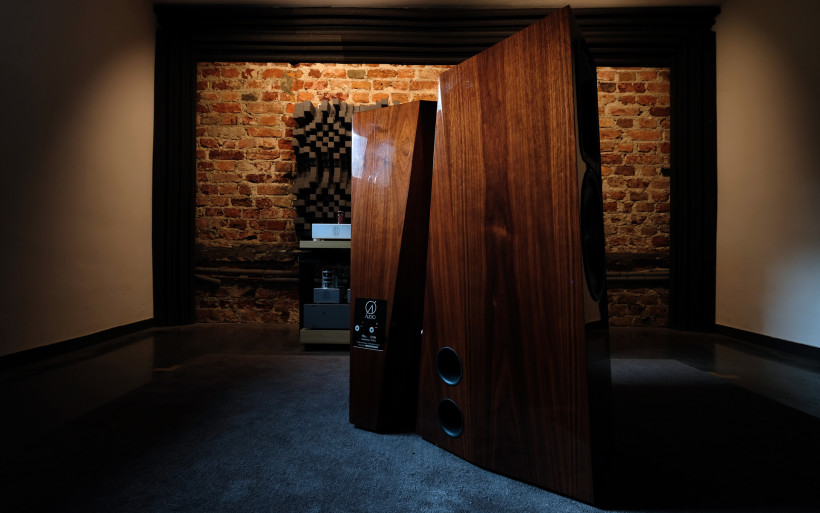 Ø Audio Icon's compression driver of Italian origin features a 3" voice coil and a titanium diaphragm, coated with nitride to increase stiffness and move unwanted resonances out of the audible range. The horn's fairly narrow 60⁰ horizontal directivity lessens inner reflections, which ups the ante on sonic accuracy. The 12" woofer sports a cellulose cone, cloth suspension, and looks like one of Acoustic Elegance's models originally designed for OB/dipole applications and high excursions, but was tailored to today's vented enclosure and reach below 30Hz in regular rooms. The crossover's cutoff point set at 1'100Hz marks the spot where both drivers' alike dispersion also results in solid off-axis response. X-over components include Jantzen's air coils and silver caps, whereas the critical resistor by Duelund pads the horn down to match the woofer.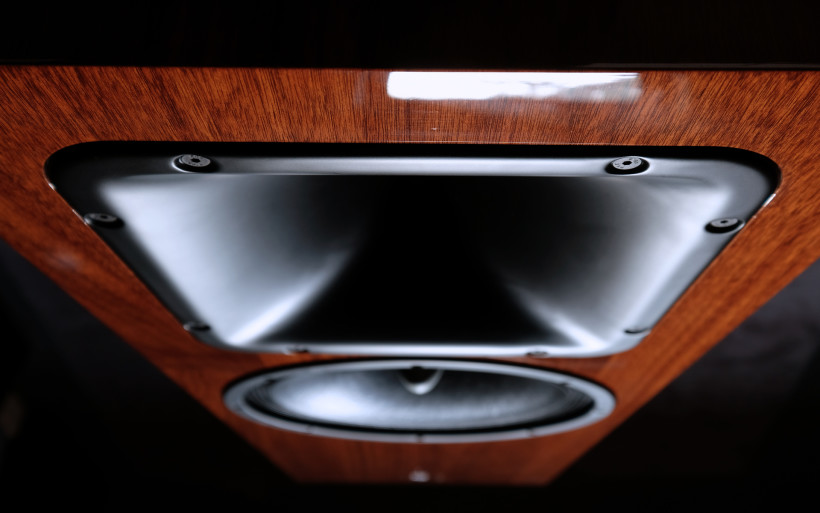 Many manufacturers into speakers such as this report's Icon aim at the highest sensitivity possible, however in case of passive designs free from any active augmentations this route is always burdened with compromises. Sveinung simply prioritized linearity and benign impedance over sensitivity, which already is high enough to make his product perfectly compliant with vast majority of amps out there. Although inherently feisty, the Icon's bass drivers would go nowhere near as low if it weren't for the key twist in form of their sidefiring cabs. These boxes not only tie together high efficiency with linearity and generous downstairs reach, but also inform us what Sveiunung truly wanted to achieve. Put shortly, he pursued a horn-loaded passive two-way capable of proper slams typical for the open-baffle breed, but also dressed in a suit compact enough to fit into most living rooms, and with sufficiently high WAF score to stay there.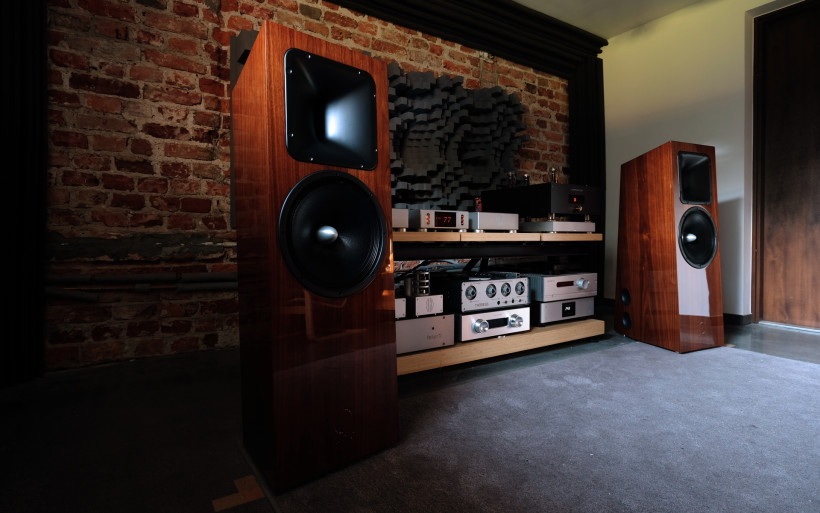 Each Icon's cabinet made of 30/60mm thick MDF boards is internally reinforced by multiple braces. The overall structure includes several triangular planes and looks rather monolithic. Its gently tilted front narrows down towards the rear wall, which is substantially wider up top and very short at the base. The view implies lack of right angles to tame internal reflections and standing waves, which liberates today's boxes from resonances and makes them silent. Bitumen mats covered with felt form internal damping. One cheek per enclosure features two vertically aligned bass ports, which naturally unlocks the option to have them firing inside or out and in effect adjust in-room bass response. Large grills held by magnets and aluminium nameplates with stout speaker terminals seal the deal.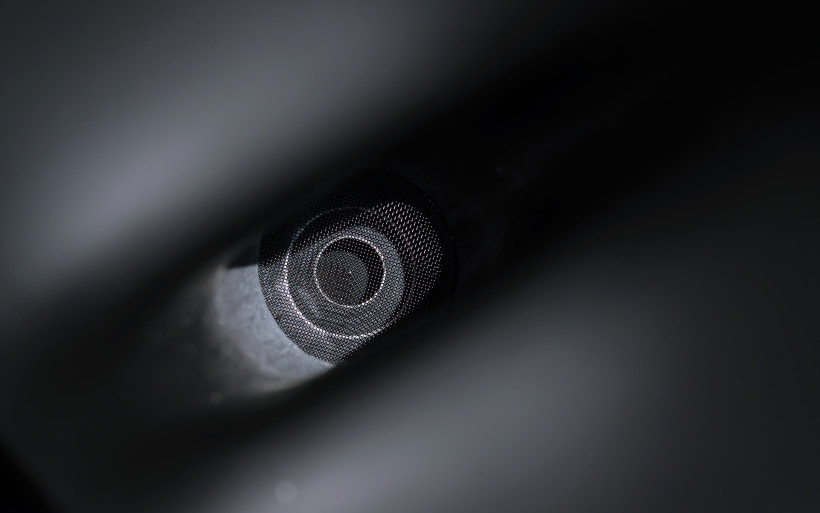 Today's available finishes include glossy/matt walnut veneering and glossy black/white, but upon demand any colour from the RAL palette can be ordered. My loaner's glossy walnut dress struck me as marvelously executed, and as it turns out due to a valid reason. The Icon's nameplates with "Handcrafted in Poland" writings on them begged the obvious question, which Sveinung addressed by pointing his finger at the Polish Pylon manufacture as his subcontractor. Considering Mala Audio is this local operation's distributor in Norway, that's not that much of a surprise, is it?
Sound
My fidata HFAS1-S10U handled storage/transport, then LampizatOr Pacific DAC (KR Audio T-100/Living Voice 300B + KR Audio 5U4G Ltd. Ed.) took over to pass the signal to a number of products; a Thöress DFP, FirstWatt F7, AGD Productions Andante/Vivace combo, Bakoon AMP-13R, Trilogy 925 and Kinki Studio EX-M1. From there a Boenicke Audio S3 speaker cable stepped in to connect to either today's or Boenicke Audio W11SE+ floorstanders. All hardware was powered by LessLoss C-MARCs from a GigaWatt PC-3 SE EVO+ power conditioner, fronted by the same manufacturer's LC-3 EVO cable. Interconnects used were Boenicke Audio IC3 CG and Audiomica Laboratory Erys Excellence if needed. The USB chain included the full iFi audio stack; a micro iUSB3.0, nano iGalvanic3.0, three Mercury3.0 USB cables in-between plus one 9V iPower.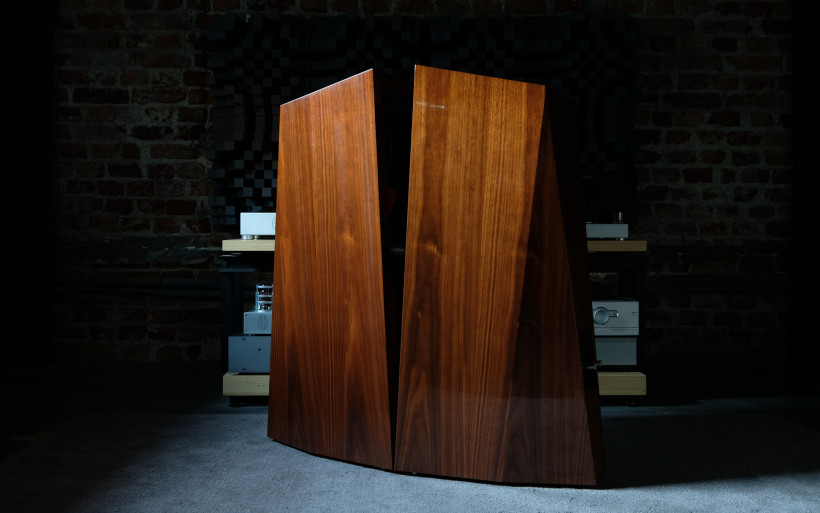 A suitable place for the Icon was the first order of business. Horn-loaded compression drivers can be tricky, but not this one. Some toe-in was needed, but not as much as I initially thought. Both speakers crossed a fair bit behind the hot seat, resulted in all sound sources nicely locked in place, which was a good start. The usual semi-nearfield setup based on a rather compact isosceles triangle worked well to a degree as well, but wasn't optimal. The Icon did a noticeably better job in a larger triangular area. The two cabinets were perfectly happy with 100/80cm to front/side walls respectively, which spelled quite the domestication. Their sidefiring bores interacted with my room in fashion similar to Boenicke Audio W8 floorstanders I previously owned. The Icon's vents set to decompress towards inside netted bass gutsier and rounder, which suited me better than the leaner more contoured alternate option with these holes aimed at sidewalls.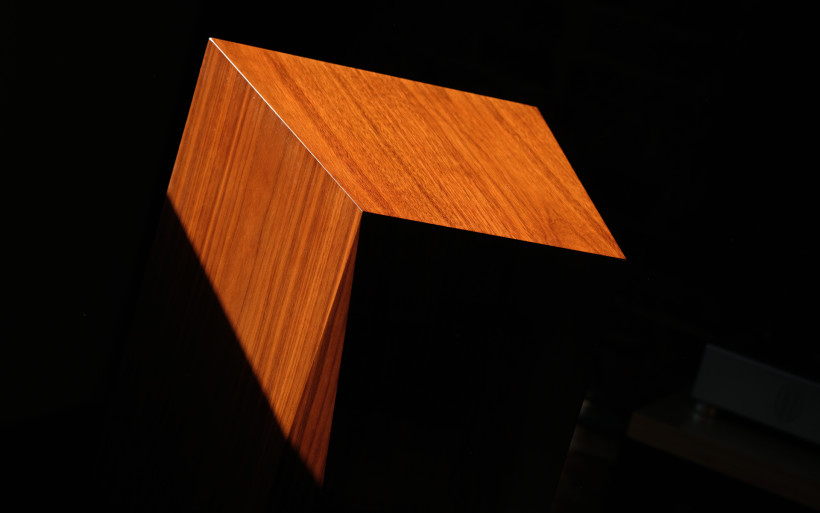 The Icon's compliance with low-power amps introduced the rare opportunity to start from the best of the house in form of the petite AMP-13R. Horns can be challenging at times, but today's marriage to the Bakoon was very good from the get-go; finely textured, sublime, expressive, pleasantly moisturized, palpable and accurate. The overall sonic profile was up there accordingly with what today's topology and drivers already told. Its admirably effortless shout-free delivery went in well enough that for the first hour I didn't miss a thing. It's worth knowing that during that time I narrowed my intake to gentle music served at non-party SPL, just to casually get familiar with the product. At some point it was time to crank up the pace a bit, and after several feisty tracks it became clear that a fair chunk of energy associated with i.e. natural string instruments wasn't there.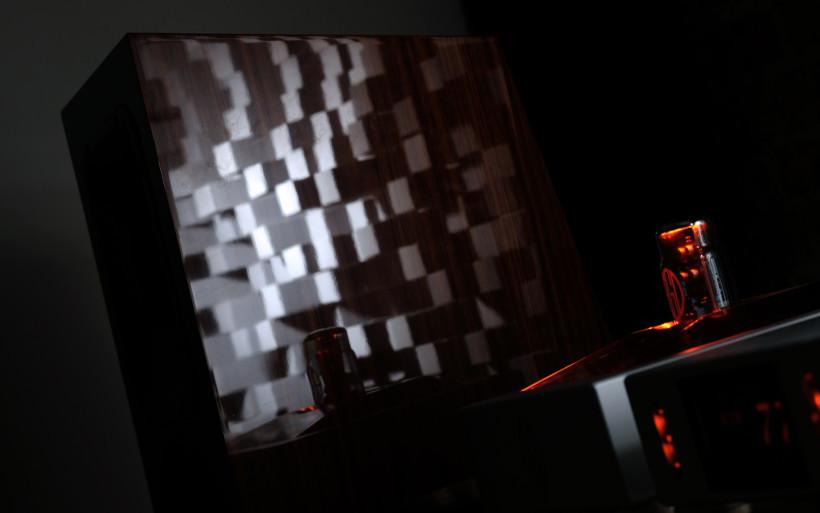 Although generously seasoned and organic in case of i.e. gentle vocal lines, the Icon clearly didn't have its breakfast with i.e. large taiko drums or acoustic guitars. The sensation of scale with such instruments was modest at best. My ears were tickled instead of being attacked by series of rapid short jabs I hoped to hear, which eventually led to the first hardware swap. Although refined an enjoyable as per usual, the Bakoon simply seemed to be running out of steam at high SPL, but just to verify this guesswork the Thöress DFP/FirstWatt F7 combo of similar power output stepped in. Although it brought extra chunk, temperature increase and visibly larger virtual sound sources at a cost of overall sophistication, it was also short on slamming potency and overall might. In all fairness, both exercises conducted thus far landed sonics good enough for many individuals to be very happy with calm music best served not loud. I surely was, but knowing that the Icon was equipped to slam like a monster I simply couldn't stop there, which is why the next step involved the biggest gun available.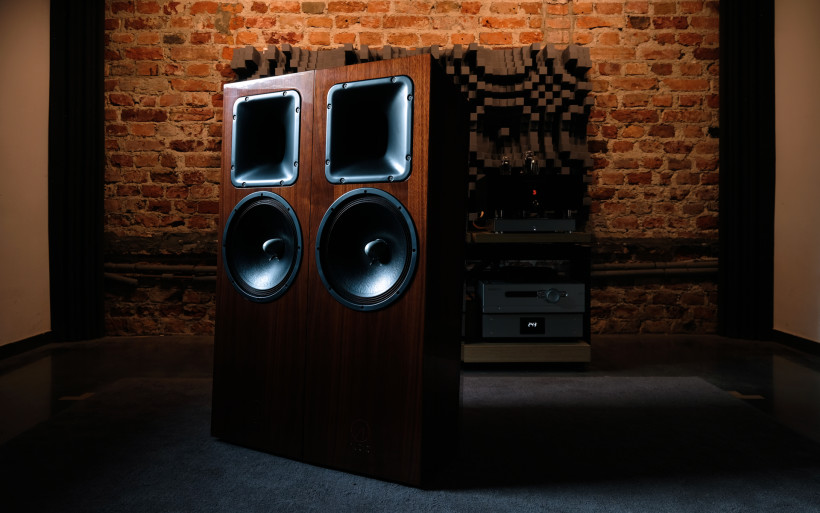 At first glance Kinki Studio's EX-M1 beefy engine might strike you as quite an overkill for this report's externally delicate job, but in reality it wasn't. Sveinung's boxes took the Chinese machine's stout power feed with dignity and clearly enjoyed it far more versus previous attempts. The EX-M1 extracted the inner beast out of the Icon just as I hoped it would. All key qualities previously not present, now were as audible as they were sensible. Unquestionably locked in its highest gear, the Norwegian provided the full open-baffle experience; torque, slam, effortlessness, crack, lots of air promptly pushed my way, and that particularly enjoyable addictive violence only well-controlled large stiff cones are capable of. This new utmost agile sonic profile also significantly boosted on-stage grandeur. Everything outlined there keenly expanded to become more visible, direct and pinpoint accurate, but not garish at all. Needless to say, I had a blast.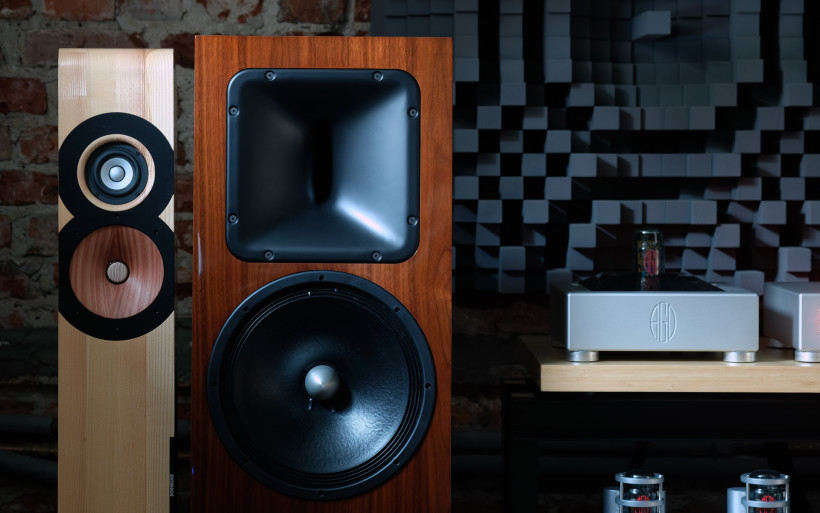 Just as high performance cars are stripped from any conveniences to do wicked 0-60 times, the open-baffle breed known for rapid sonic acceleration also calls for sacrifices. Although gifted on dynamic scale, overall propulsion, bass quickness and power, such speakers oftentimes are also rather lean, texturally scarce and limited on downstairs reach. Of course it's possible to mitigate listed disadvantages, but usually at extra coin and a product's size. If one wishes to remain in the passive realm, it takes a driver larger than 12″ to go where today's goes, and most likely more than one. In this context the reasonably compact Icon fed by the EX-M1 had no idea what the word "lazy" even meant, and by my standards behaved palpably and slamming enough to easily belong to the OB club. But at the same time neither it sounded skinny, nor stingy on music tissue, abnormally chiseled or hollow. Put shortly, it finely combined a true boxless class act with pleasant density typical for vented affairs done right, and in effect surpassed my daily Swiss floorstanders by a notch or two on bass reach, scale and speed.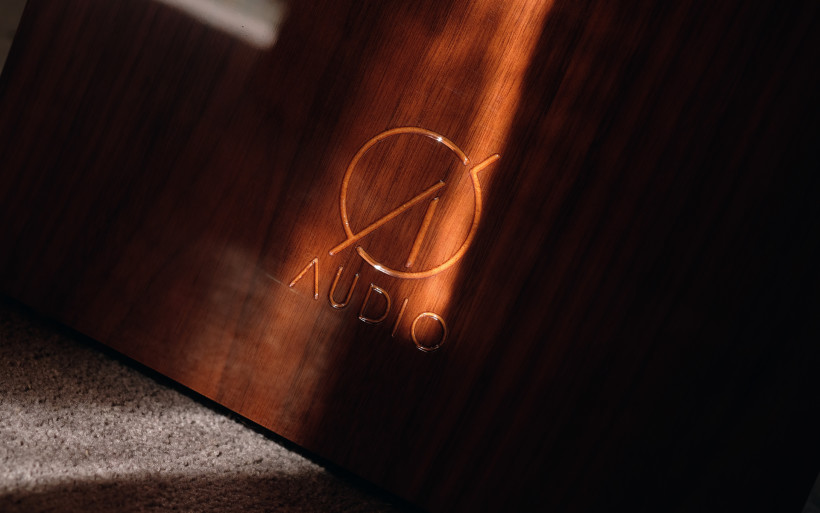 The Icon was also completely boom-free in my room, which marked its woofers' and cabinets' integration as executed truly well. Bass from these Norwegian monoliths never was flabby or too soft, and I'm keen to believe that it'll have many listeners at the edge of their seats most of the time. Once I wrapped my head around the Icon's very much surprising combination with the EX-M1, it was time to change this deck to the denser, calmer and rounder Trilogy 925. The effect was rather easy to predict. Today's attack decreased by a notch, in exchange for more lively colour palette and greater overall substance, but there was more to the 925 that I initially expected.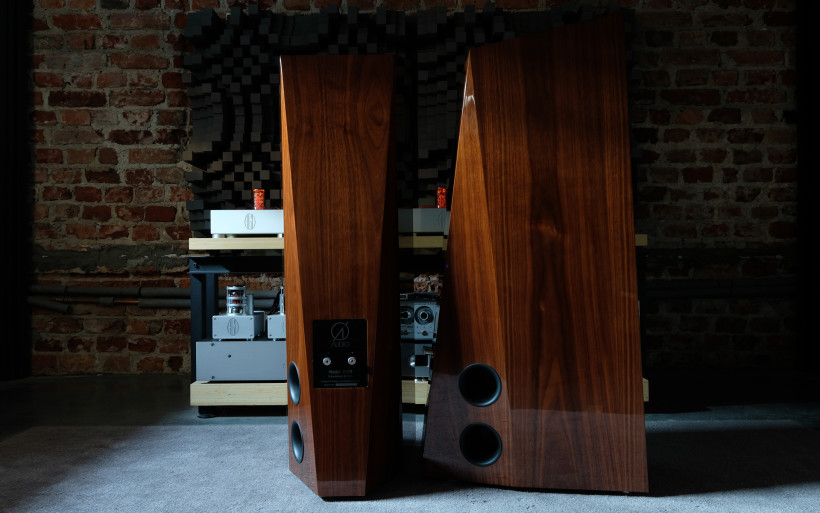 The more the 925 is pushed, the more alive it becomes in return, which went nicely with the Icon's fondness towards stout power. The higher the Brit's volume range went up, the more everyhing blossomed; sensation of space, virtual outlines, control, accuracy and crack. Past the -20dB mark on the 925's scale I couldn't tell whether it kicked harder or the EX-M1. The Icon fully awake was the result in both cases. Trilogy's product sported darker, earthlier and more saturated disposition versus the sunnier and airier Chinese machine, but on compliance with Sveinung's boxes there was a draw. After a day or so the 925 emerged as the one with the upper hand on qualities not related to speed. It presented vocals as more saturated and colorful, whereas its upstairs shimmers decayed longer and had more weight to them. Put shortly, it leaned more towards charm and pleasure than high performance, but didn't truncate the Icon's inherent immediacy and agility in any way versus the EX-M1. But most importantly, the 925 showcased clearly how well today's handled everything above the bass realm.
Seeing horn twists I think about that particularly expressive direct aroma especially audible on vocals. The Icon provided this with no issues, but also left shout and any sort of piercing itchiness at the door regardless of volume level. This allowed me to have voices in-between both speakers as bold, isolated and precise as they could be. Each was served admirably directly just as it should, and not veiled at all. If firm bass foundation was today's sharpest suit with no second guesses, then everything above was tailored from the same cloth and capable of keeping up the pace. Coherence was in fact one of the Icon's greatest strengths.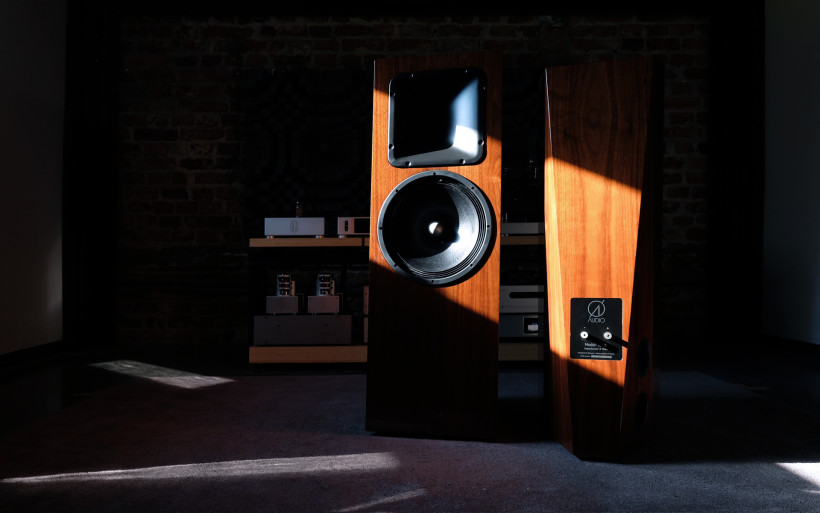 Although the EX-M1 and 925 provided experiences as enjoyable as they were different, there was still some time left to include extra tools. At first I saw the result with both these integrated decks as entertaining and posh enough that it couldn't get any better, only different. But it quickly turned out that I hadn't heard the Icon at its best just yet. The Pacific DAC sent signal to the DFP connected to AGD Productions Vivace mono amps, and the result significantly expanded. The Norwegian now behaved like it took the best traits from both integrated amps and merged them together; the EX-M1's velocity and insight, and the 925's roundness, intimacy and muscle tissue. The Icon was a wild vivid beast in perfect control as per usual, but with pretty much every virtue related to seasoning in check as well. Upon demand it sounded smooth, tangible and benign, to morph into far snappier, stiffer and fierce mere one track later. But most importantly, I had no craves for anything in particular, this was the full care package, but always open-throated, large in scale and fit for even the most difficult and complex musical challenges you can think of.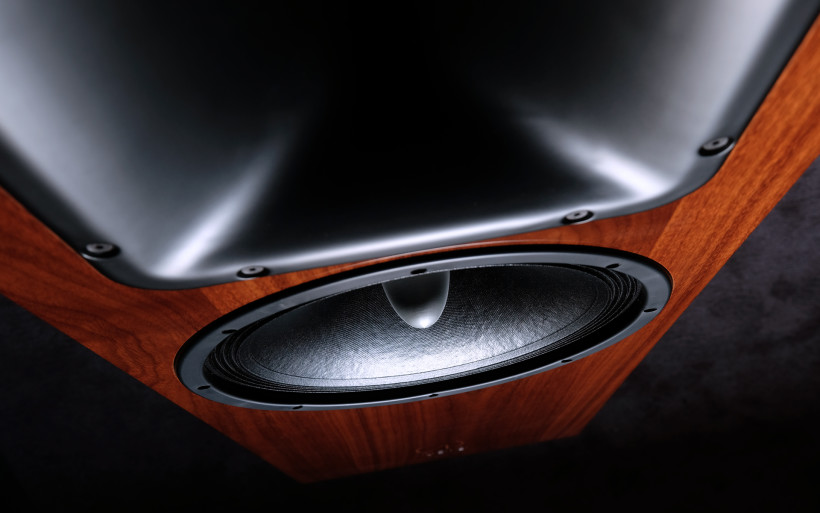 Today's fight with the W11 SE+ was the last stop. The former was more direct and it outlined sound sources in-between both speakers with sharper pencil, whereas my daily speaker set the same task handled in more distant, rounder and gutsier fashion. The Swiss also had its upstairs weightier, finer and more detailed. The Icon took the cake on bass reach, snap and control, yet without giving anything in return. But the most significant thing was in how both contestants behaved in my room. The W11 SE+ disappeared more easily and was spatially wider and deeper, and the Norwegian pumped more air and in effect also adrenaline. My Boenicke floorstanders were objectively more refined, but understandably didn't score as high on effortlessness, propulsion and raw horsepower. The Icon slammed like mad, but was a bit behind on finishing touches. All in all, the blow exchange was quite even, and the final verdict would have to narrow down to one's own sonic likings and desires.
Summary
Ø Audio Icon heard at the local Audio Video Show already sounded promisingly clean, smooth and seasoned, however at casa HFK it revealed significantly more to surpass my expectations by a country mile. Not only it sounded like a full-fledged open-baffle performer, but managed to brilliantly overcome this breed's usual downsides. That's where today's truly clever key attractor and core strength were found.
Although not exactly small in the grand scheme of things, Ø Audio Icon in reality is actually quite compact considering what it does and how. Fabulous veneering, lacquering and solid put-togetherness indicate a particular type of adulthood only audio houses with all manufacturing processes sorted can deliver. Visuals are of course in the eye of the beholder, but the Icon's monolithic triangular posture grew on me past getting familiar with its very serious performance. Broad compliance with amps, useful bass flexibility, minimal space requirements and lack of positioning issues, effectively led to generous domestication score.
If non-mainstream speakers such as Ø Audio Icon strike you as intimidating specialist affairs aimed exclusively at niche audience, this one went beyond what its drivers or frame could imply. Its interesting visual execution should be seen primarily as means necessary to land big bore direct open-baffle experience, but with more reach, oomph, slam and stout control on top of that, whereas humanely incorporated shout-free horns contributed to sonic profile as accessible and coherent as it was enjoyable to listen to. Ø Audio Icon is quite the portfolio opener, but also a performer mature enough to leave many individuals deeply impressed. My compliments to Sveinung Djukastein Mala and I look forward to his next developments. 'Til next time!
Retail prices of reviewed components in EU (incl. tax):